Table of content
As we sail through 2023, how we handle payroll has changed more than ever. With remote work becoming the norm, it's time to revamp the way we manage payroll. Say goodbye to the old-school spreadsheets and stacks of paper – it's time to embrace technology that makes payroll a breeze, no matter where your team is. In this blog post, we're diving into the 5 best remote payroll software solutions to transform your payroll woes into a cakewalk. From small startups to large enterprises, these software options are tailored to suit various needs and sizes of businesses. Whether you're looking for easy tax calculations, seamless direct deposits, or simple time tracking, we've got you covered.
What is a Remote Payroll Management Software?
Simply put, remote payroll management software is a digital tool designed to help businesses handle their employee payrolls from anywhere. It's like having your own virtual payroll assistant – no more manual calculations or paperwork headaches.
These payroll software solutions allows you to manage employee salaries, deductions, taxes, and other payroll-related tasks in a streamlined online system. With the rise of remote work, these tools have become essential for businesses to ensure accurate and timely payments, no matter where their team members are located.
Imagine being able to calculate and process paychecks with just a few clicks, all while adhering to the latest tax regulations. These payroll software solutions often come with features like direct deposit, automatic tax calculations, time tracking integration, and employee self-service portals. In a nutshell, remote payroll management software takes the stress out of payroll processing, making it efficient and error-free, which is a win-win for businesses and employees.
#1 ADP Workforce Now
ADP Workforce Now is the unrivaled champ, grabbing the #1 spot with a market share of 19.27%. That's not all – it's backed by 26,081 satisfied customers and powered by a team of over 200 experts. Plus, get this – a whopping 22,676 companies across the globe are already on board, managing their payroll like pros.
This payroll software solution is tailor-made for businesses like yours – from medium-sized enterprises to big players. It's cloud-based, making it super accessible on both your mobile and desktop devices. It's designed to take the hassle out of payroll and HR management.
With over 70 years of experience, ADP is a heavyweight in HR software and services. Their ADP Workforce Now software is your all-in-one solution, handling everything from payroll and HR to benefits like a pro.
Let's talk about industries. Big shots like United Technologies Corporation, Raytheon Technologies, and The Coca-Cola Company are all on board. From Manufacturing to Distribution and even Retail, ADP Workforce Now is powering businesses worldwide.
Education, Engineering, and Marketing top the charts for industries using ADP Workforce Now for Payroll Management. And size-wise, most of their customers fall in the range of 100 to 249 employees – that's 6,639 companies who've got their back.
Here come the pros. ADP Workforce Now packs it all – HR and payroll in one neat package. You've got customizable dashboards, a range of service options, and seamless integration with other HR apps. Timekeeping and attendance? Automated. It's a productivity dream.
While ADP Workforce Now comes packed with perks, it's got its quirks too. Pricing can be a bit of a mystery. And setting it up? Might take a little extra effort. The live chat support? It's a bot – so, a bit of a bummer.
What's the price tag? Here's the deal – their pricing isn't all out in the open. You'll need to chat with their sales team to figure out what fits your budget. But word on the street is that it starts around $62 a month. And that's just the starting point – bigger businesses, expect to invest a tad more.
ADP Workforce Now comes in three subscription models – Essential, Enhanced, and Premium. Each comes with its own set of perks, from streamlined payroll to benefits administration. So, if you're looking to power up your HR game, ADP Workforce Now might just be the tool you've been waiting for.
#2 QuickBooks Payroll
Picture this: you're out conquering the business world, and your payroll needs some TLC. QuickBooks Payroll gets you covered. You can manage your finances from wherever you are – whether you're in your office or sipping coffee at your favorite cafe. It's the flexibility you've been dreaming of, giving you the power to take control whenever and wherever inspiration strikes.
Your data is like a treasure trove, and QuickBooks Payroll treats it like royalty. They've gone all out with advanced, industry-recognized security measures to keep your precious info safe and sound. Your data isn't just locked away – it's also backed up automatically. No more stressing about losing important info.
When it comes to market share, QuickBooks Payroll is a champ, boasting 24.12% share in the payroll-and-benefits world. QuickBooks Payroll is sitting pretty at the top of the leaderboard, leaving the competition in the dust.
Fast forward to 2023, and over 27,648 businesses worldwide have embraced the QuickBooks Payroll revolution. It's more than just a tool; it's a movement. From the accounting realm to bookkeeping and payroll management, QuickBooks Payroll is the unsung hero that's turning businesses into success stories.
QuickBooks Payroll doesn't discriminate when it comes to business size. Whether you're a small-scale powerhouse or a medium-sized marvel, QuickBooks Payroll has got you covered. The majority of users fall within the 0 – 9 employee range, but QuickBooks Payroll is designed to scale with you.
QuickBooks Payroll isn't bound by borders – it's a global sensation. The United States, Canada, and the United Kingdom are just a few places where QuickBooks Payroll reigns supreme. It's leveling the payroll playing field no matter where you're based
A Point To Note: ADP Workforce Now Vs. QuickBooks Payroll
You may be confused about how ADP Workforce Now sits at the top with 19.27%, while QuickBooks comes down to the second position on our list, even with a 24.12% market share. The main reason is that ADP Workforce Now caters to large and mid-sized companies with employees ranging from 100-249 while QuickBooks supports companies with an employee base ranging between 0-49. So, if you're a large enterprise, ADP Workforce Now should be your first choice, but if you're a smaller entity, go for QuickBooks Payroll.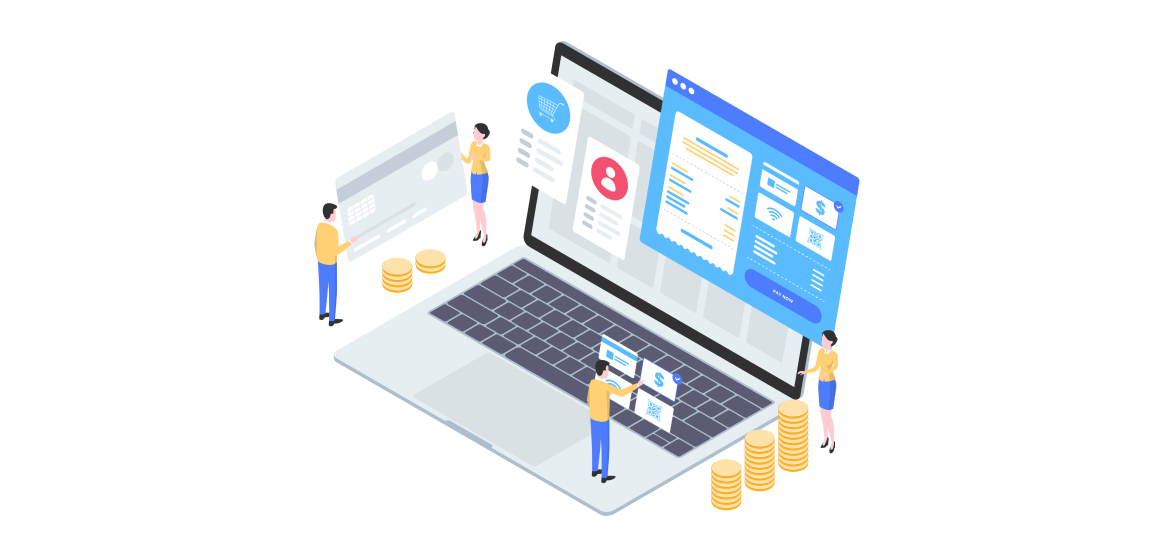 A Few More Options For You To Choose From
#3 Paylocity
Paylocity is here to revolutionize the way you handle payroll and HR tasks. Paylocity comes right after Quickbooks Payroll when it comes to large enterprises and mid-sized businesses. It's not just software; it's a full-service platform that's gearing toward bringing simplicity and automation to your business operations. Whether you're a small startup or a large enterprise, Paylocity has you covered.
With features like cloud payroll, time tracking, and workforce analytics, you're not just managing tasks – you're achieving efficiency. It's a level of control and insight that empowers you to make smarter decisions.
Paylocity is all about inclusivity. From small-scale operations to mid-sized and large corporations, it's a platform that adapts to your needs. If you're looking to automate HR and payroll tasks, Paylocity is your secret weapon. With over 33,000 clients and 2,000 partners, it's clear that businesses are flocking to Paylocity for its transformative power.
Paylocity isn't confined by borders. It's a cloud-based payroll and HR information system platform that speaks the language of global businesses. Whether you're managing a workforce spread across continents or a local team, Paylocity is ready to support you. It's a solution that bridges the gap between automation and personalization.
Paylocity comes armed with features designed to streamline your operations. From expense management to Internal Revenue Service reporting, from managing garnishments to supporting global payroll needs, Paylocity has it all.
In 2023, over 14,831 companies across the globe have recognized Paylocity as their go-to Payroll Management tool. The majority of Paylocity users fall within the 100 – 249 employee range, but that doesn't mean it's not suitable for other sizes – it's ready to scale as your business does.
#4 Paycom
Paycom is about to revolutionize how you manage your employees – from the moment you recruit them to the day they retire. This isn't just software; it's a full-service human capital management (HCM) system that seamlessly integrates payroll, HR, and talent management features. Imagine a world where costs are reduced, employee engagement soars, and your business operations are smoother than ever.
With features like employee self-service, seamless data entry, and a mobile app that feels like second nature, you're not just managing employees – you're fostering a culture of engagement and efficiency. And guess what? The customer service is top-notch, ensuring you're never left in the dark. 
Let's talk about the pros. Paycom isn't just a tool; it's a solution that understands your needs. From reducing HR complexities to streamlining payroll processing, Paycom got you covered. The intuitive mobile app keeps you connected on the go, while the seamless data entry ensures accuracy without the headache.
Of course, no payroll software solution is without its challenges. While Paycom shines in many aspects, transparent pricing might not be its strong suit. Smaller businesses might find the complexity overwhelming, and there's a setup fee to consider. However, when you look at the big picture, the pros often outweigh the cons. 
In 2023, over 12,862 companies worldwide have embraced Paycom as their payroll management tool of choice. Paycom isn't just for the giants; it's designed to adapt to businesses of all sizes. Whether you're a midsize enterprise with a workforce of 100 – 249 or a small team of 20 – 49, Paycom has the flexibility to suit your needs.
So, whether you're a budding entrepreneur or a seasoned business leader, Paycom is the solution that's going to transform your workforce management. 
#5 Sage Business Cloud Payroll
With a range of products spanning Accounting and Financials, Enterprise Management, People and Payroll, and even Banking and Payments solutions, you're covered with  Sage Business Cloud from start to finish.
Whether you're just starting out or well-established, this solution adapts to your shape and size. As Stephen Kelly, the CEO of Sage, puts it, you need tools that enable you to respond quickly and seize opportunities. Sage Business Cloud promises to do precisely that.
Sage Business Cloud takes integration to a new level, offering you a collection of cloud-native ERP solutions that you can mix and match according to your needs. With the latest in artificial intelligence and machine learning, Sage Business Cloud not only tackles your business's complexity but also boosts productivity and efficiency.
Sage Business Cloud knows that your business growth is a journey, and they're right there with you. They've streamlined their product names – say goodbye to the old Sage 100c and Sage X3 ERP. They've embraced a new era with names like Sage 100cloud and Sage Enterprise Management. It's not just a name change; it's a reflection of their cloud connectivity and access to cloud-native add-ons that can supercharge your business.
In the cloud, you're free from the hassle of servers, data security worries, and backups. This means you can focus your time and resources on growing your business without the tech headaches. And let's not forget the potential for up to 177% return on investment – now that's a business proposition worth considering.
In 2023, over 22,350 companies across the globe have turned to Sage Business Cloud Payroll. Whether you're a compact team of 20 – 49 or a larger enterprise, Sage Business Cloud Payroll adapts to your business's unique size and aspirations. 
Conclusion
In the dynamic landscape of remote work, choosing the right payroll software becomes pivotal. Our exploration of the top five remote payroll software solutions reveals a diverse array of options tailored to businesses of various sizes and needs. The first two are definitely the top suggestions, the first is for companies with larger teams and a bigger budget, and the second is for comparatively smaller teams. We have noted down three more major payroll players following the top two, to give you a few more options to choose from.
The best choice for you would be easier to determine when you have quotes and weigh the pros and cons of all the major names mentioned. From streamlined payroll processes and automated tax filings to user-friendly interfaces and seamless integrations, these solutions promise efficiency and accuracy. Each software offers a unique blend of features, allowing businesses to optimize payroll management while adapting to the changing work environment.