The word "Metaverse" is hurling around the world after Facebook recently rebranded itself as 'Meta'. It has been quite a strategic decision that made a huge buzz and proposed the upcoming big revolution after the Internet in the tech industry. The business giants of diverse industries, including blockchain, arts, gaming, fashion, retail, fashion, and more are hustling a lot to understand the fascinating world of Metaverse. They all are trying hard to position themselves as key players in this emerging market ecosystem. 
The metaverse platforms will give the potential chance to see our virtual presence supplement the actual one. In the metaverse, rather than going to gatherings truly, you could be there in the virtual world. Instead of learning history from a book, you could be there in no time flat seeing it like you were a piece of the occasion continuously.
According to Gary Grossman, Senior VP of the Technology Practice at Edelman and Global lead of the Edelman AI center of Excellence "The metaverse concept has wide-sweeping potential, where AR, VR, AI, 5G, and blockchain may add power to the metaverse world". Well, the technologies are going to be the future of the tech world and the general lives. 
In the words of Meta CEO, Mark Zuckerberg, Companies continue to delve into the metaverse to leverage what's been termed the next version of the internet or the next best thing to a working teleportation device. 
List of 5 Best Metaverse Platforms with Huge Potential
1. Decentraland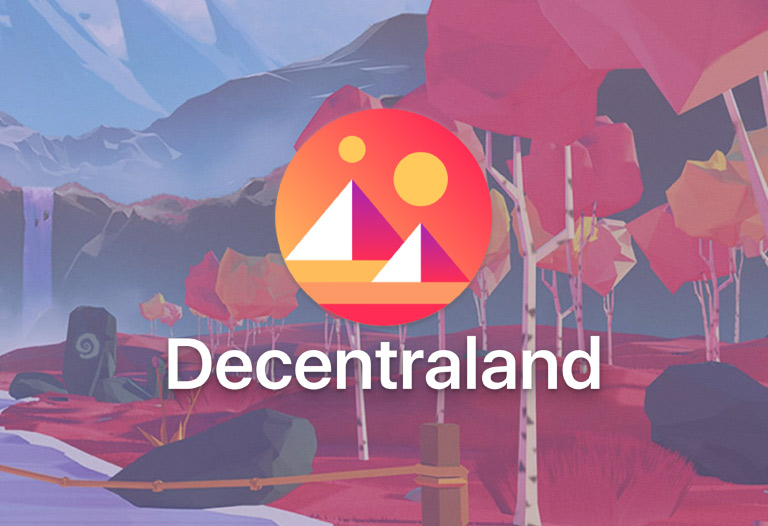 Decentraland platform was established by Ari Meilich and Esteban Ordano (both from Argentina), an open-source 3D virtual world stage, in 2015. This Metaverse project Decentraland's estimated cost from $20 and its cryptocurrency, MANA, exchanged at $0.02, initially when it was launched in 2017. The platform opened its arms for the people in February 2020 and is taken care of or managed by the Decentraland Foundation. Decentraland is one of the most established and oldest Metaverse platforms and has teamed up with Australian Open (AO) and Samsung earlier.
Decentraland project is a virtual social world that is on the blockchain. The universe of Decentraland depends on the blockchain, which is no less than a digital leader in the market that regularly records cryptocurrency's financial exchanges across an organized system of computers. The Decentraland platform can effectively perform things like trade virtual products in the marketplace, conferences, and play games. Through this, associating with different individuals becomes pretty much as simple as in real life.
It is a single-layered metaverse platform categorized into equivalent matrices. Each coordinate is name as LAND. However, the stock of land is restricted and just the specific community has the authority to make more land through Decentraland DAO (a decision-making tool for LAND and MANA holders).
The metaverse project Decentraland permits users to put 3D models in the space utilizing a basic drag and drop tool. For experts, Decentraland provides an SDK tool to design an intuitive product. The users can import 3D models into Decentraland, and advanced coded applications, animation, and games.
2. The Sandbox
Sandbox was introduced by Arthur Madrid (CEO) and Sébastien Borget (COO), as a Metaverse game in 2012. Later, in 2018 Animoca Brands acquired the company and introduced Blockchain and 3D to the Sandbox game. The metaverse transformation started in November 2021. The Sandbox cash is termed as SAND. Thus, the organization is working with numerous accomplices in the finance, gaming, entertainment, real estate, and Hong Kong film industry to build a virtual Mega City.
Sandbox is a single Metaverse platform layer partitioned equally into a grid. All the lands are of similar size and users can join their plots to build a greater place. The restricted availability of land, use to put under auction for purchase using SAND currency available on Binance.
Sandbox, a metaverse game, is expected to have around 5,000 and more games by the end of 2022 with financing from the Sandbox Foundation. So, the most traded NFT marketplace in the space is Sandbox. SAND has an absolute stock of almost $3 billion with approximately 900 million circulating in the market. Hence, it has partnered with Big Fan (Esports project), Skybound Entertainment (the organization behind The Walking Dead show), Ubisoft, and even Snoop Dogg.
Ultimately, the Sandbox platform aims high and has already partnered with numerous energy-effective Polygon other than purchasing carbon credits, and other things, based on the report by DataDrivenInvestor. 
3. Somnium Space
Artur Sychov is the brainchild behind the existence of Somnium Space- a VR world on the Metaverse apps. The first working phase of the project was introduced in 2017.  Therefore, Somnium Space was made accessible for the public from September 2018. It is an uneven land space and accompanies an erc20 token called Somnium Space CUBEs. The space works on Web, Desktop, and AR that are accessible on Smartphones too. However, its primary focus is on the VR experience.
Somnium Space has 5,000 land parcels that are unevenly divided into plots through a pre-generated map. The Somnium Space team once in a while also introduces new lands. On the other hand, the Somnium Builder permits its users to define their own place from existing assets and resources. Meanwhile, a Unity SDK continues to remain in progress.
As of now, the Somnium Space metaverse platform work with four components:
Software Development Kits (SDK):

It builds and customizes the digital land, avatars, properties.

Virtual Reality Experiences:

It is a complete builder module that supports developing digital environments and structure for playing the metaverse game.

NFT Marketplace:

Helps in monetizing and trading the digital properties that are made by the users.

NFT-based Assets:

Helps to fuse NFT assets from the whole blockchain world and use them in Somnium Space.
4. Hyperverse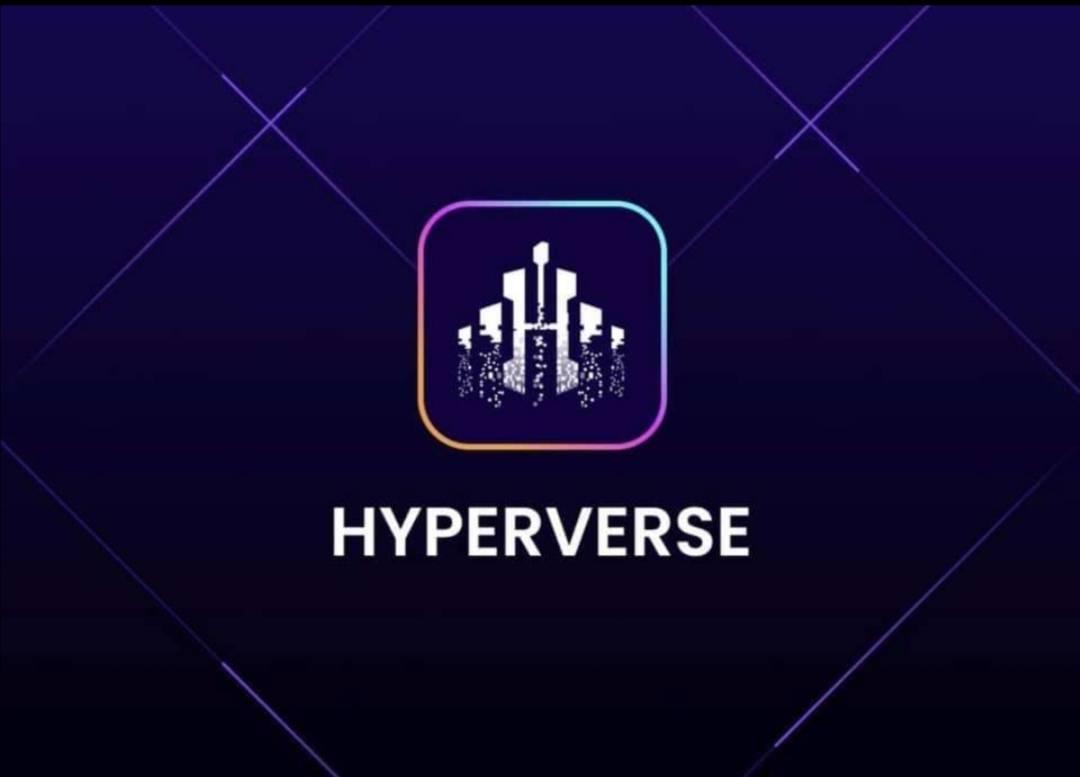 Hyperverse is a new-age digital platform that allows artists to stream virtual concerts and sell NFTs directly to their audiences. This metaverse platform is introduce by Sebastian Ambrose and Dylan Thomas. Their vision for the platform provides a stage for, "musicians to stream metaverse shows, tokenize their career, sell NFTs, and can design digital products". Like other metaverse projects, Hyperverse intends to support artists to monetize their skills and assume greater control over their own work while empowering them to straightforwardly connect and engage with their fans and followers.
Users can find personal spaces in metaverse platforms in two different ways. First, users can purchase land to design and develop cities using HVT. Later, users receive points or rewards on selling personal space to others after accurately building their city. After the development of this ecosystem and the release of the space exploration function, it doesn't get confined to a small piece of land. The enthusiastic and adventurous users can also explore unknown areas and own a whole new planet to design a new empire.  
Every planet has its own unique arrangement of sources for trading, acquiring goods, and exploring. It also incorporates minerals, collectible things, and alien creatures. The Hyperverse Token is a multi-purpose governance token that is use for different applications in the Hyperverse. It is a decentralized autonomous organization, V-DAO, that empowers users to get involved in community governance. By designing groundbreaking ideas, users can likewise set guidelines for the entire Hyperverse platform. Through the V-DAO, the user can also vote for their most innovative and exceptional business idea.
5. Bloktopia (BLOK)
The Bloktopia metaverse project was introduced by Ross Tavakoli. Bloktopia is a VR skyscraper made of 21 stories, to pay tribute to 21 million Bitcoin. It's the VR metaverse app that intends to turn into the edutainment center for all degrees of crypto experience.
The innovative high-tech pinnacle ascends from a decaying world. Whereas, it relies on an NFT-based economy that permits entrepreneurs to claim land and build it as a virtual real estate land, with proper events and advertisements that open doors of earning more for users.
Blockchain technology, Cryptocurrencies, AR, and VR all consolidate to make a decentralized hub for future business visionaries, developers, players, and investors.
This metaverse platform resembles a shopping center, where stores exist close by different kinds of exercises and business, where projects, trades, crypto brands, or influencers exhibit their substance and key messages.
Bloktopians are the BLOK token holders and users of the Bloktopia metaverse. Therefore, Blok tokens permit its holders to buy NFTs, which address possession for REBLOK and ADBLOK.
Buying real estate inside Bloktopia is known as REBLOK, under sole ownership, addressed by an individual NFT, or joint proprietorship addressed by different NFTs. REBLOK can likewise rented or leased for some events or long haul to occupants. It is very much like real-world estate business. Ideal locations incorporate levels 1, 6, and 21.
ADBLOK is a revenue-generating stream by Bloktopia commercials. Making promotion and publicity for Bloktopia partnering brand through time dwelling. Additionally, play-through over gives rates is an important prospect for advertisers. An extent of these advertising expenses created gets reallocated to Bloktopia token holders.
Conclusion
Unquestionably, the tech/gaming communities believe that there is a lot more to come in the Metaverse world. A very well funded great number of startups are attracting traction. Such as Mythical Games, Singularity6, and Playable Worlds.
The metaverse is a virtual universe designed with blockchain technology. It has such a lot of undiscovered potential. Another explanation is that it's not only the gaming and NFT universe which is developing quickly. There are numerous small companies that are developing rapidly.
To get into such business opportunities, you require well-versed and highly qualified metaverse developers. Thus, Supersourcing is a one-stop solution for your metaverse platform development needs, where you can find an ample number of such developers. Connect with us, to build the appropriate business solution for like-minded people.