Table of content
While almost all businesses have dedicated mobile apps for their
business offerings, the fact is that not all such applications are
created in-house. This has led to an increase in the popularity of
outsourcing app development firms that provide superior quality app
development services to interested individuals and businesses.
Outsourcing Mobile App Development Project

As a brand, if you can outsource mobile app development to
professional developers, you stand to gain from a business
perspective. The outsourcing market was at $85.6 billion in 2018 and
is predicted to reach $409 billion by 2022. Thus, check out
why you should outsource
and the points you know before outsourcing mobile app
development.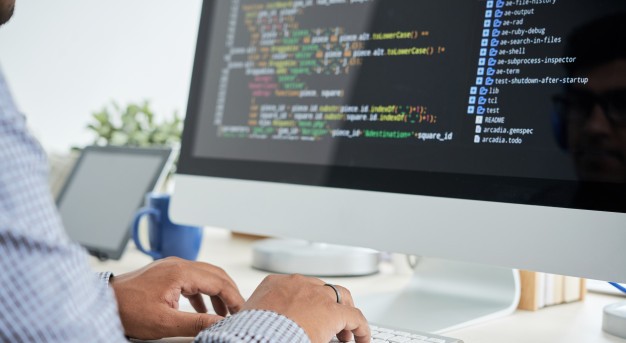 1. Better Financial Gains
By avoiding an in-house team, you cut down on overhead costs and save
on infrastructure and resources. On a long-term basis, this is a highly
cost-effective business approach.
2. Better Efficiency
Choosing application development outsourcing gives you access to a team
of developers who work in multiple frameworks and UI/UX models. Any app
they create will go through various peer review layers and testing that
would otherwise be unfathomable.
3. Seamless Team Management
If you go for mobile application development outsourcing, you do not
need to worry about your team's productivity. The outsourced team will
have effective workflow management systems and managers to ensure that
they adhere to deadlines and give you the app in a way that you had
envisioned.
Pursuit of iOS Mobile App Development
If you are looking to outsource app development for Apple devices, we
recommend looking for app developers who are proficient in Swift. One of
the most intuitive coding languages, Swift is safe and provides quick
coding solutions. The apps that are developed in Swift can be used on
iPhones, iOS, tvOS, watchOS, and macOS.
Pursuit of Android Mobile App Development
If you need to hire an android developer, you must check their
proficiency in Java. Unless a developer is well versed with the
object-oriented programing concepts of Java. They cannot create an app
that is comfortable to use. Since it is not practical to subject your
developers through coding tests in multiple languages. Therefore,
android app development outsourcing is the best choice for your business
growth.
5 Tips for Outsourcing Mobile App Development Project
Having established that outsourcing app development is the only way
forward, the next step is identifying the right company for your
outsourcing needs. Here are five tips that you must keep in
mind.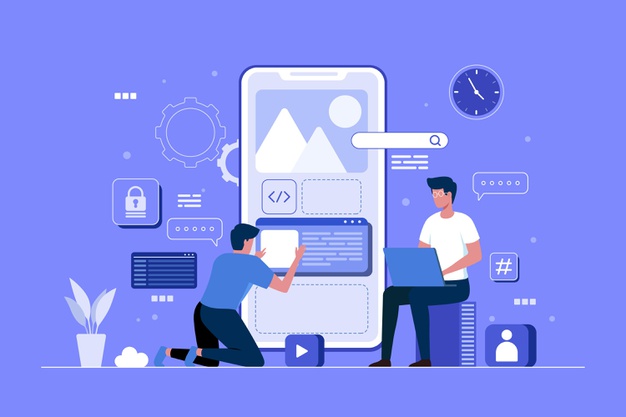 1. Detailed Requirement Plan
You have access to hundreds of application development outsourcing
teams. Thus, it will be challenging for you to navigate your way unless
you are sure of your requirements. Start by making a list of features
you want in your application. Such as the platform you wish to release,
and other basic details. These proactive measures will allow you to run
a filter over who is fit for the job that you have at hand.
2. Company Research 
Once you have your requirements in place, the next stage is
evaluating your available options. Look up the different outsourcing
mobile app development companies. Determine the type of work they do
and the amount they charge. If you can connect with other customers of
the
development company,
you will get a first-hand account of the company's service, helping
you shortlist suitable ones.
3. Budget Planning
Finance is an integral part of any mobile development outsourcing
assignment. Therefore, you need to have a clear understanding of the
payment model before you settle on a service provider. Look for hidden
charges in subscription or maintenance fees and compare that with a
flat-fee model. Such comparative calculations will enable you to have a
clear understanding of what works the best for you.
4. Portfolio Comparison
Look up the portfolios of the mobile development outsourcing companies
that you have shortlisted. Try to compare the technologies they worked
in, the type of apps they delivered, and their overall work experience.
Depending on your project, it then becomes easier for you to
choose.
5. Communication 
Irrespective of the type of project you have in mind, clear
communication lies at the heart of a successful outsourcing
collaboration. If you are unsure of which outsourcing mobile application
development firm to go for. Then, gauge the way all the firms
communicate with you. Firms that express their tender, project plan, and
other details with clarity are more likely to offer clear communication
even after you choose them.
Still Doubtful? Supersourcing Is Here to Help You Find the Right
Development Company
With the detailed tips discussed above, you have overcome the most
significant hiccups in the path of
outsourcing mobile app development. If you are still unsure of where to approach, Supersourcing is a
platform that you must consider. With a wide range of options, the
proficient team helps you
outsource your work to those
who are the best for you.