Table of content
Finding a dedicated freelance content writer who can cater to your requirements in the best possible way can be a pain in the ass. As an individual who has worked in the IT sector for more than five years now, I can tell you that every single day out of these five years, our team has received innumerable requests from clients seeking freelance content writers, who can be entrusted with the task of writing "efficiently".
Freelancers, as the name suggests, are people who are not bound by an employer, office hours or formal office routine. They are free from all the regular and usual corporate shackles. Freelancing is as mainstream as (contractual) full-time jobs. Freelancers are majorly involved with writing, programming, web designing, editing, advertising and other similar jobs. No matter the label, freelancing has made its firm footing into the 'gig economy' globally.
Why Is It Tough To Find Good Freelance Content Writers?
Today Digital Marketing cannot be neglected if you need to boost word-of-mouth kind of publicity and credibility for your business in the 21st century. Almost every business- be it small or big- has a social media presence and a blog section on its website. Digital Marketing has become crucial for the growth of any business for these reasons-
Cost-Effective

Direct Messaging

Targeting Mobile Customers

Generating Leads
A large share of Digital Marketing stems from the right content. Anybody can write a 2000-word article on a specific topic after having gone through research links. But would that content be good enough to close the deal that every business is ultimately seeking from spending so much money on marketing?
You'll find tonnes of information all across various freelancing platforms. How many of these writers can actually write content that's written in a format that Google understands? After all, that is one important goal for every Business's Blog, isn't it?
In this article, I have curated a short verified list of the most Trustworthy Freelance Content Writers in India, based on people's recommendations. I received more than 70 recommendations and choosing the best of the lot was indeed a tedious task. I have personally checked their portfolio, client testimonials before jotting down my handpicked list.
Mukti Masih: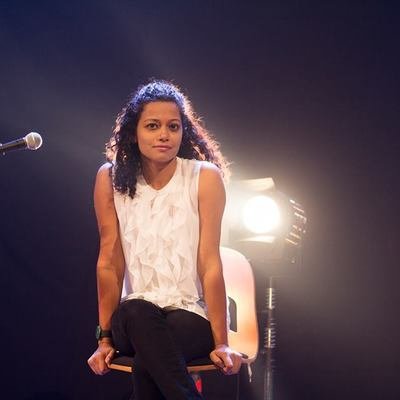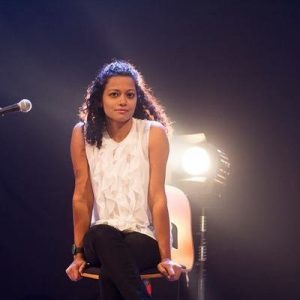 Mukti studied Journalism and Mass Communication and joined The Times of India at age 23. Only a year and a half with India's biggest publication house left her slightly disillusioned. When she tried to introduce some new ideas into the publication, she was refused with the logic – TOI doesn't need your ideas. Hurt, Mukti decided to quit.
Back in 2005, there weren't many freelance content writers in her hometown Indore. She had very little access to Internet (Rs 20 per hour in cyber cafes) so she didn't know about any freelancing websites. She called every single number in her Telephone Diary (old contacts from TOI and The Free Press Journal) and asked for content work. She would get one assignment in three months, that too for as low as Rs 1,500/-. Gradually, she developed a system of sales funnel. She would read newspaper adverts and hoardings in the city, find grammatical errors in those ads, call up the given numbers and blatantly point out language mistakes in those ads to owners. At least three out of five people bit the bait. By the time she heard about Upwork and Freelancer.com, she had already built a good network and a steady flow of work.
"There's nothing like the feeling of getting paid for what you love doing. Though the way I convince potential clients to hire me, remains the most favourite part of my freelancer life."
What Kind of Content Does Mukti Specialize in?
Mukti has professional experience of 14+ years! Her favourite kind of writing is definitely blogs and articles. However, she does a good volume of website content projects and white papers in a given month. However, 30-second video scripts give her the ultimate kick because these scripts require saying more in a few words.
Mukti's Frequency of Creating Content (Per Week) & The Charges:
She alone can produce 3-4 articles (of 800-1000 words) every week but she prefers writing only 2-3 because she wants to rest her mind and save it for creativity and idea generation. However, her team of bloggers together can produce 8-10 articles every week. The prices are subject to volume and type of work. But she charges between Rs 3-5 per word; Rs 400 per hour; Rs 6k to 40k per website.
How Does Mukti Manage the Quality of Her Content?
Mukti has a clear-cut process that she follows. Apart from her deep industry research, she also checks for the simplicity of messaging. One of her USPs is her ability to write simple analogies or parallel examples to simplify the message.  You will find mention of her favourite superheroes like Batman, Avengers in her content or other times simply some fairy tale characters such as Cinderella or Alice In Wonderland. This makes her content extremely relatable.
Client Testimonials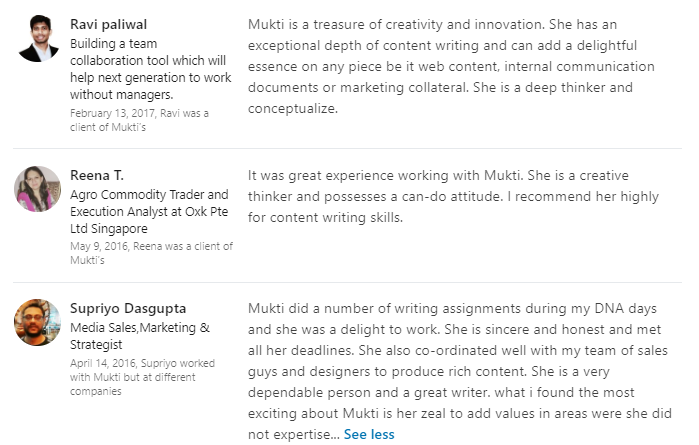 ---
Mathew Joy Maniyamkott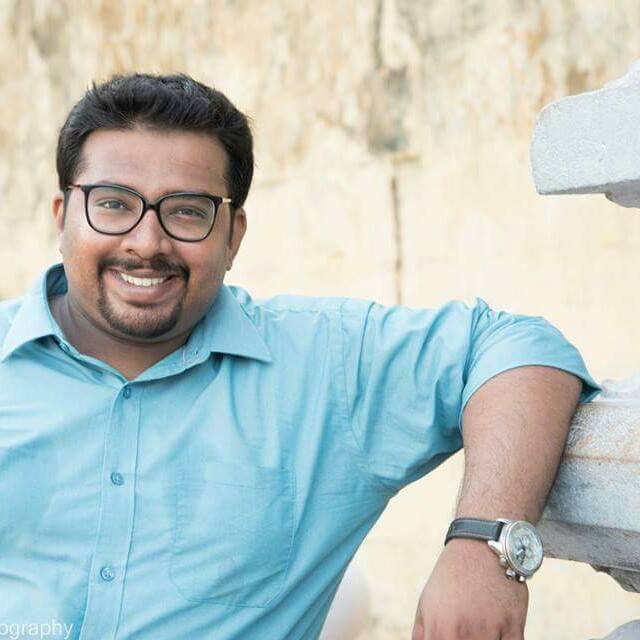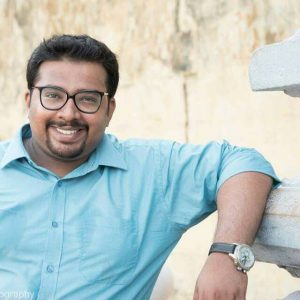 Mathew is a Computer Science Engineer with an MBA in Marketing. He has been freelancing as a writer for more than six years now. He quit his IT sales job (after MBA) as soon as it dawned on him that he was sucking his energy as well as his employer's. As a freelance writer, it took him a lot of time to figure out what works and what doesn't. 
As this blog is being published, he was stoked to inform us that this month will be his first six-figure payday. It is only going to get better as he plans to go on a pitching spree, which he never did earlier! All the clients that he works with currently were inbound leads on LinkedIn or came through referrals. He is always excited to work with newer clients from different geographies, hopefully, after the pitching marathon. He is also planning to work with a paid accountability group from next month to ensure that he doesn't slack on pitching.
"Marketing yourself is as important as keeping your existing clients happy."
What Kind of Content Does Mathew Specialize in?
Writing blog posts gives Mathew a kick as he gets to infuse his personality and charm into it. Another type of writing that he revels in and enjoys to the hilt is writing thought-leadership posts for C-suite executives on LinkedIn. He currently works with four such C-suite executives and they love his work. 
If you, the reader, are the founder of a company and want to use LinkedIn to improve your personal brand or increase visibility for your company, you can reach out to Mathew without giving it a second thought!
Mathew's Frequency of Creating Content (Per Week) & The Charges-
His frequency of writing depends on the company, its requirements and the kind of research required. There are companies for whom he writes 12-15 articles a month where he takes care of their entire content calendar. There are also businesses that want just 1 article a week.
When asked about how much he charges his clients per article/word, he said: "I wouldn't want to share the charges as prospective clients may come with a preconceived notion. Also, there are a lot of factors involved in pricing, including research involved, interviewing sources, time taken and so on…"
How Does Mathew Manage the Quality of His Content?
According to Mathew, the first requisite for a freelance writer is the ability to write error-free articles. He says his writing isn't perfect, but he can safely assure that there wouldn't be any glaring mistakes for the discerning eye. He also says that reading at least 10-15 related articles helps. There are many ways you can add value to a blog post: with statistics, interviewing relevant sources, adding your opinion, finding different angles, pointing out its growth, getting quotes by leading experts in the field and so on.
"I don't think anyone who reads my blogs would scowl with a "Duh, that was boring!" If you give my sound judgement and writing ability a chance, expect the article to be a fun read, even if I were to write on coma-inducing topics."
Mathew says that he reads a lot, and on random topics. It gives him the ability to connect totally unrelated things to make the content interesting to the reader.
Client Testimonials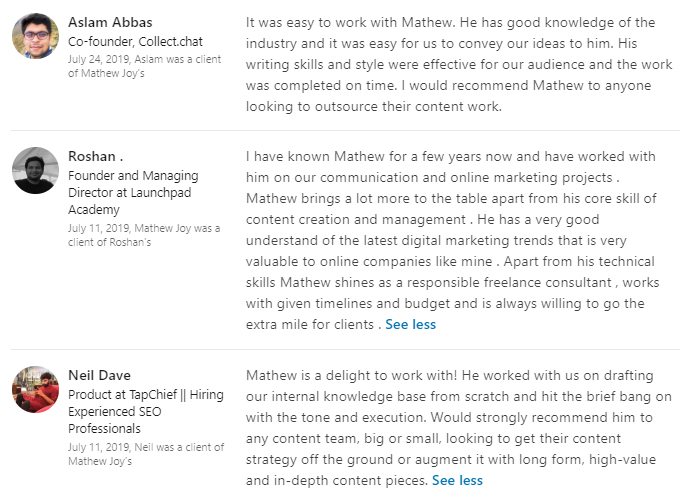 ---
Recommended Reading:
---
Vagisha Arora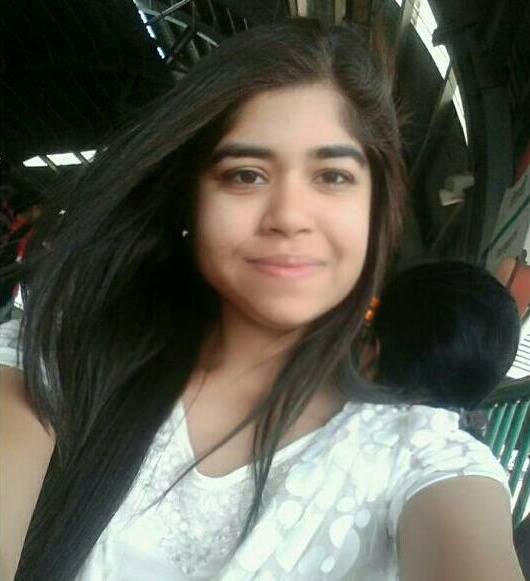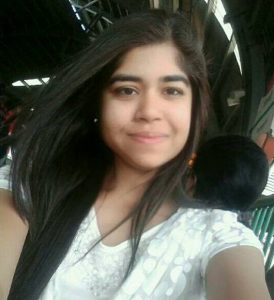 Vagisha got an opportunity to explore freelance writing during her graduation days. Being a literature student, she was approached by a client to write a novel and poetry summaries. Till then, freelancing was unexplored territory for her. It was all new and exciting as she got paid for it. That is how she stumbled into exploring herself in writing.
"The journey has been fulfilling since then. After all, nothing can be better than working according to your own timelines on projects you are interested in."
Vagisha also says that it is a great feeling to write to inspire, motivate and educate those around you. For her, the purpose is solved if she succeeds in transforming the life of even one person through her words. Writing is therapeutic for her. Nothing can be more liberating than penning down the thoughts on a piece of paper.  She says she is in love with what she does because writing satiates her hunger and feeds her soul.
What Kind of Content Does Vagisha Specialize in?
Vagisha's areas of expertise include travel, health, education, technology, digital marketing, food and more. She is comfortable with writing on various subjects. She says that writing is all about researching well, analyzing deeply and curating the information in a systematic and organized manner. Although, one of her favourite niches is food. She is adept at serving delicious words on a platter to satisfy the cravings of the target audience and help them understand the clients' business in a better way.
Vagisha's Frequency of Creating Content (Per Week) & The Charges-
Vagisha manages to write 1000 to 1500 words a day on average. It actually depends on the niche, research involved and a lot of other factors. She believes that it is more about quality than quantity. She charges between Rs 2 and Rs 5 depending on the content requirements. Various other factors are taken into consideration including niche, research involved, dead-line and more.
"You can enjoy your share of desserts in case of bulk work."
How Does Vagisha Manage the Quality of Her Content?
In simplest of words, she values her credibility in the market more than the money she can make through freelance writing. She is very particular about taking up projects which she can really deliver to the best of the client's expectations. Apart from that, her clients are free to ask for as many revisions as they want. She doesn't give up until they are satisfied with the quality of work. In this market saturated with writers, she efficiently balances a perfect blend of passion and commitment towards her work.
Client Testimonials

---
Shruti Kaushik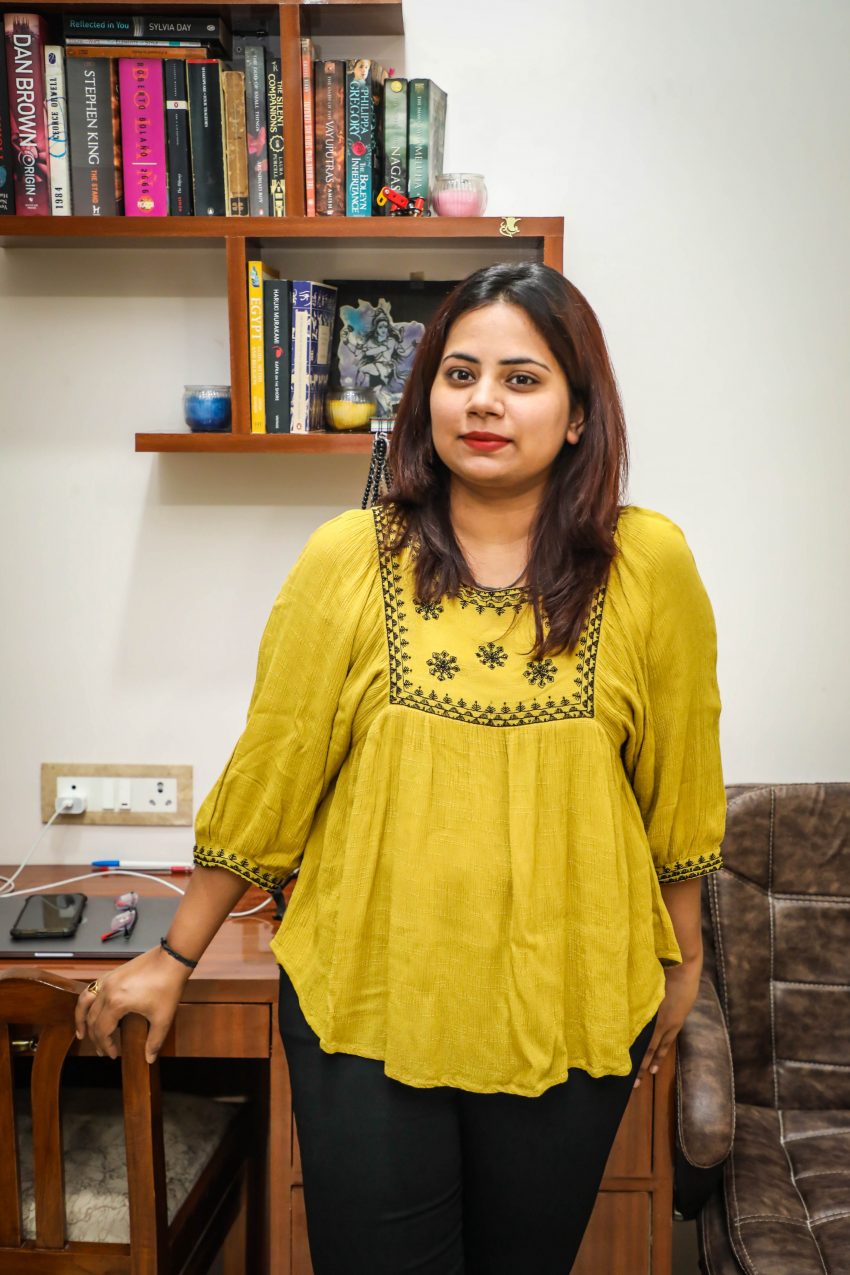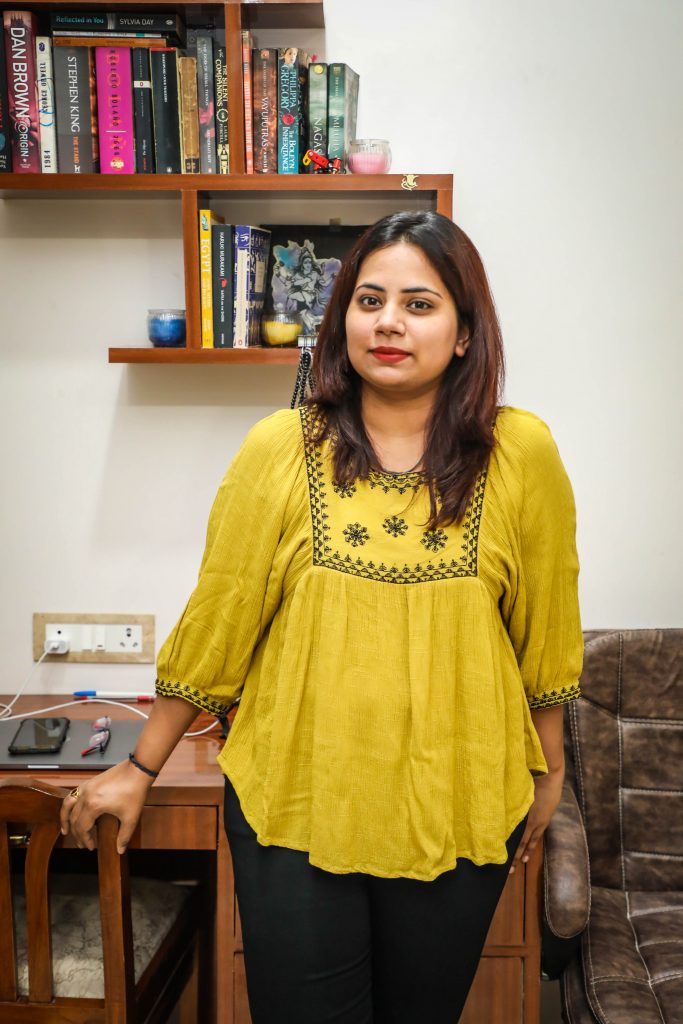 Shruti started writing after quitting her job with Google News. There were two reasons for her exit–Neuro pain prompted by stress and insomnia and two, she wanted everything to pause for a while. There was no plan for a very long time, she just wrote because she had to buy an expensive shampoo–her savings were out and her dad refused to fund the unnecessary luxury. Her writing was the actualization of the circumstantial nuisance.
Her welcoming career started as a technical writer with an engineering background which has proven worth the professional pride and is rooted to her ability in transforming complex information into superior native content. She works closely with brands to identify their disconnect in content marketing. Her work has earned the distinguished appreciation which is publicly recognised as she consistently brings impeccable attention to detail and an engaging, articulate writing style.
With every passing year, she has evolved into an accomplished technical writer and content marketing strategist with diverse experience. Recently she has completed her project as a Brand Strategist for Pro-Wrestling League Season 3- Team (VM)-Sony and Google News, Newsstand and Books.
What Kind of Content Does Shruti Specialize in?
Currently, Shruti is working with BlockChain companies and helping them with the release of their ICO. She is also inclined towards training and academics which gives her the opportunity to train IIT students who are pursuing Blockchain entrepreneurship the "right" way. She talks on branding strategies, trending topics, and together helps you decide what their online presence looks like or should look like. She is also trained to analyse and understand what your business wants and who your customers are.
Although Blockchain along with AI is her speciality, she is extremely capable of researching and compiling information from other subjects that she is less familiar with, to write a compelling piece that will be well received by readers and editors alike.
Shruti's Frequency of Creating Content (Per Week) & The Charges-
Shruit writes 6-7 articles a week with an average length of 1000-1500 words and she charges Rs 7/word.
How Does Shruti Manage the Quality of Her Content?
When asked about how she manages to ensure that the quality of her output is better and different from other freelance content writers, she replied- "Every writer has a different style of working. There is no specific way I follow. Usually, I suggest topics to my clients, which are compiled after research and analysis of active competition online. They approve and I begin with my writings."
Client Testimonials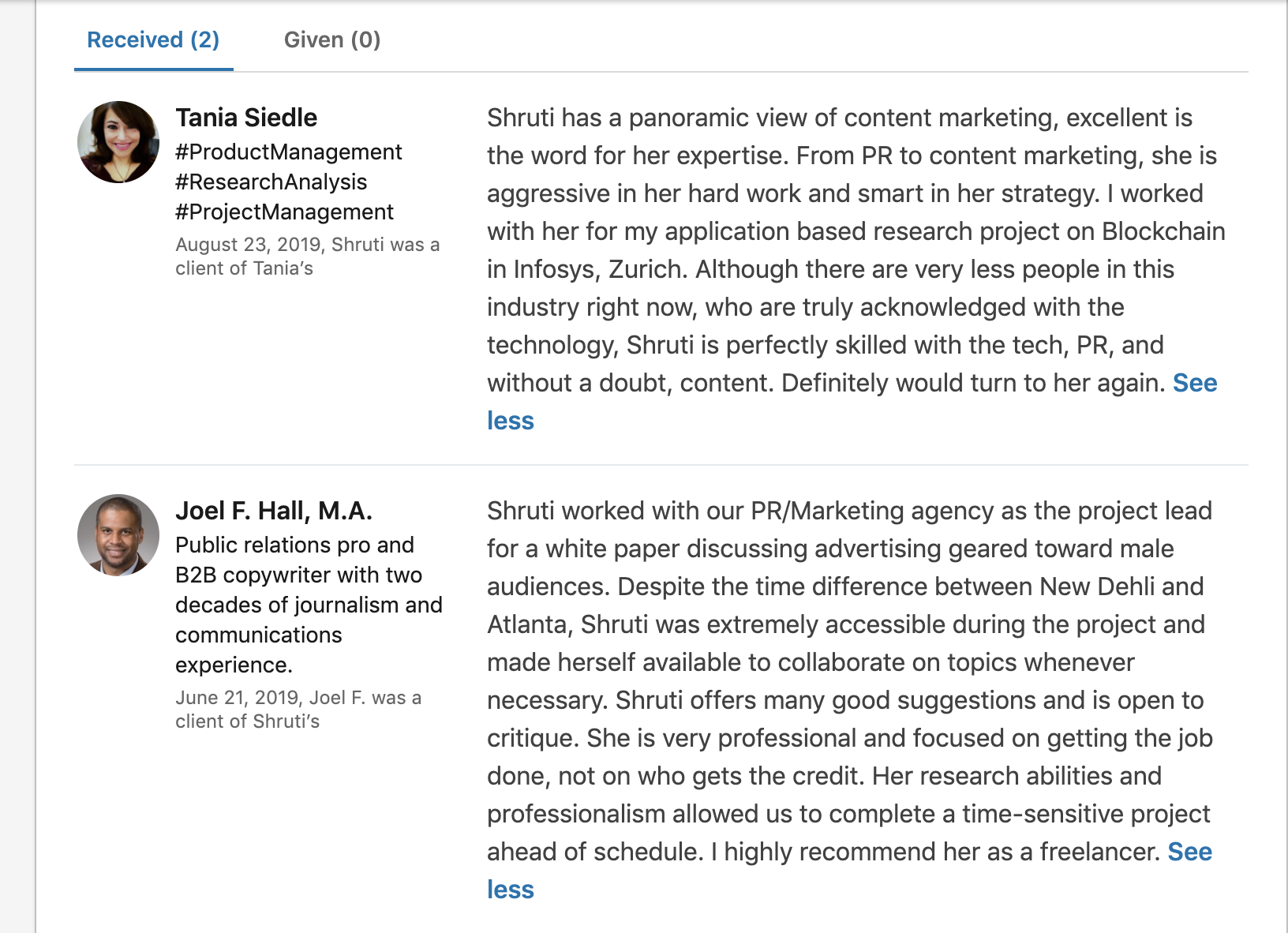 ---
Find A Writer You Can Trust With Your Business!
This list of the top freelance content writers will definitely help you with content creation, content marketing, and content strategy work. I have covered all kinds of writers who can handle various niches ranging from technology to health and fitness. Also- this isn't a promotional or sponsored post, I haven't charged a single penny from the featured freelance content writers. I am also not an affiliate to any of the people mentioned here on the list.
Although freelance content writers earn a handsome earning and exposure to diversified work, there are always people who doubt its credibility as a successful career option. After working for more than five years in the IT service industry and networking with freelancers, we figured out certain factors critical to freelance success-
You need to work your ass off to make it happen. It is so much more than being your own boss!

Choose clients as you would choose your friends- WISELY!

Your value doesn't decrease based on somebody's inability to see your worth.

The nature of a portfolio is that it's always a work in progress.
If you have any more questions, please feel free to contact us. You can also drop your suggestions/feedback below in the comments section.