Finding freelancing jobs is easy- choose the right platform, use the right strategy, & be consistent. This article is going to help you with all the pros and cons of various platforms exclusively developed to find freelancing jobs.
If one creates their profile for finding freelancing jobs/gigs on the wrong platform and get negative reviews- they instantaneously lose the game.
Whenever someone searches for your company's name, they'll only come across those bad reviews. And what happens after that? Well, you have lost them forever! Bad reviews are like suicide for any new business venture.  Nobody will ever contact you after having looked at that! Thank you for reading this article, and thank you for being a freelancer/founder/a part of any tech service company that you're currently working with. A big thank-you for caring enough to do the work that you do.
I've been a co-founder at EngineerBabu, for about 5 years now. I started out as a freelancer, and today EngineerBabu is a well-known brand, with revenue worth Millions of dollars!  All of our customers are inbound. We haven't invested a single dollar in paid marketing!

If we can do it from Indore (Tier-2 city of India), you can too! Trust me, it's easier than you think.  We have faced and solved all those issues that every small and growing IT agency faces-
Finding the Right Customers: Marketing and bidding does not give enough results.


Solving the On-Time Payment Problem: Each customer says that they will pay well next time, will give more business, and demand a lot in return in the first time itself. They're not willing to pay for change requests.


Solving the Hiring Challenges: Sometimes you have excellent projects but not the skilled team. In such scenarios, talented employees leave, because somebody else has offered a better package to them. They might even start their own firm!


Cultural Issues: People get demotivated after spending some time in a place where they feel it is difficult to fit in.


Bad Reviewing: Happy customers & employees hardly ever leave good reviews but unhappy customers & employees would leave reviews everywhere- Clutch, Goodfirms, Glassdoor, Facebook, and whatnot. Nobody takes the employers' side on social media.


Delayed Payments: Expenses are fixed but income varies because customers keep delaying the payments.


Lack of Accurate Predictions: You don't have visibility how much you will grow in the next year or even the next month.


No Holidays: You cannot take leave for one week. If you do, your business might suffer badly.


Absence of Knowledge about Tools: You don't initially know which tool you should be using for HR Management, PM, Finance, Sales, etc.
Legal Complications: Lack of knowledge about how to get a legal contract, so that your employees do not join the customers' companies.
We've done that by helping as many people as we possibly can get through the same problems that we've struggled with.
Welcome to the world of freelancing! No office formals, No commuting, No conference room anxiety!
10 years ago, if somebody had told you about making a career in such a work environment… chances are, you would've laughed at the prospect. But today, remote work is no longer a "perk," "lifestyle," or "policy." Remote work, telecommuting, and workplace flexibility have officially become a global industry.
Working remotely grants professionals unprecedented freedom from the traditional corporate restraints relating to time and place. Technology is freeing people from these archaic constraints that are no longer necessary for today's mostly knowledge-based work. The ever-rising popularity of virtual freelancing jobs is proving that professionals around the world are responding to changes in the way we work and increased automation.
What exactly is Freelancing, and how to find Freelance Jobs?
A freelancer is a person who is self-employed and earns money by providing services to multiple clients, over time. These services have to do with the person's skills and aren't necessarily provided to just businesses.
It provides a unique way to explore, learn and sharpen one's skills through multiple projects, collaborating with a variety of clients from different parts of the world! Each new client or project comes along with a new learning experience and growth opportunity, hence, allowing a freelancer to build on her/his current knowledge.
Freelancers are more likely to find skill-related training much more valuable to the work they do now, rather than a college education. Additionally, since freelance professionals run their own service businesses, they get to expand the complete skill sets, necessary for running a business. These include marketing, finance, and communication skills that may not be needed in a traditional employment position.
Flexibility, Work-Life Balance & Netiquette.
As per reports- work from home improves work performance by 13%!
Raises aren't what they used to be, and neither is job security in the corporate world. Due to these factors, more and more workers are turning to freelance work. If you wish to supplement your income or are looking to test the waters for building a whole new career, freelancing is the answer for you.
This comes with the netiquette factor, of course, since non-verbal communication is what's going to ultimately fill your bank account. Use of good manners in online communication such as e-mail, forums, blogs, and social networking sites to name a few.
According to the 5th annual report of Freelancing in America, commissioned by Upwork and Freelancers Union-
64% of freelancers found work online, a 22 point increase since 2014.
51% of all freelancers say no amount of money would get them to take a traditional job.
42% of freelancers say that freelancing gives them the flexibility they need because they are unable to work for a traditional employer.
Freelancers either use third-party platforms like Supersourcing, Upwork, 99designs, etc. to get business or use numerous other sources like their network to get more business and provide services to their clients directly. These include- Networking, Social Media, Job Sites, and Professional Associations.
Tips for Freelancing Job Search:
To start your career in freelancing, the first step is to decide what services you specialize in and can offer to your target market. Next, find the platforms (freelancing websites) you'll be serving on, and have a uniform username for yourself, as it helps you in building your brand identity. After deciding your rates, create an online portfolio on your niche-specific portfolio platforms.
Can mass casualization from mobile offices affect the workforce's credibility? We cannot predict the future of telecommuting, but one thing is certain: If freelancing and working from home has exploded from being merely techie lingo to becoming an international industry in just a few years, we can be confident that its development will be aggressively fast with a global impact.
We have curated a list of the 10 best outsourcing and freelance websites to help grow your business and Find Freelance Jobs
1. Supersourcing: No commission, AI-enabled & Domain Specialization
Supersourcing is an Ai enabled platform designed to filter trustworthy IT companies that can build a secure, scalable, and beautiful product at an affordable cost, in a timely manner, and off-load the client's tech burden so that they can focus on building the other aspects of their business. 
Customers can find the right tech partners, with quality work at the best price, in the domain that the listed companies specialize in. They can read honest reviews of IT companies, filter them as per their project requirements (including niche skills).
The need for posting jobs or wasting time in long bidding lists has been eliminated to get a clear picture of the requirements, resulting in in-time savings. To freelance as a tech developer with Supersourcing, one simply needs to register themselves under their domain specialization, making it easier for business clients to track, filter and eventually hire them.

Key Highlights:
AI-Enabled: Supersourcing curates companies on the basis of filters like- budget, reviews, domain expertise. The more specific your filters, the better the results since AI does match-making based on them. Over time, you get a better recommendation based on the ones you like.
Domain Specialization: Each provider is carefully vetted with AI based on domain expertise merits like- past project experience, performance, and passion. So, if you're looking for an eCommerce Development Company, you'll get a list of companies that have specialized in this particular domain.
2. Upwork: Easy Billing & In-App Communication
Upwork is the result of a merger between Elance and oDesk, both considered to be the leaders in online freelancing in the past. It is a cloud-deployed global platform, an ideal place for freelancers to market their services, at highly competitive rates. Upwork boasts of the largest job finders pool to date. Upwork facilitates an online workstation for the 2 parties to collaborate, typically with no off-platform communication.
You can sign up for the service for free, allowing you to test the solution before making a commitment. Freelancers create their profiles with skills and experiences, along with job histories and portfolios. Clients have to post the job listings where details of the project and freelancers' specifications are mentioned. They review freelancers' portfolios, proposals and profiles, and then choose the ones who are the best fit for their needs, and place project funding in escrow.

Key Highlights-
Easy Billing & Secure Payments: Upwork comes with a feature, Work Diary, detailing your work to the clients. It ensures accurate billing by verification of the work hours rendered and tracks billable time. Freelancers receive their payments as soon as a job is completed since the system allows buyers to pre-fund their accounts for faster payments. This is apart from the system's support of credit card payments and electronic payment gateways.


In-App Communication Channels. It promotes collaboration between employers and freelancers. To ensure productivity, coordinating work among workers–be it part-time or full-time is important. Both the parties can communicate on-the-go using the in-app messaging tool of Upwork- useful for providing feedback via text or video as well as sharing files with freelancers.
3. Freelancer.com: Secure Payments & Progress Monitoring
Initially a crowd-sourcing platform Freelancer.com, it was built to link buyers and sellers at a single location. With 44 regional marketplaces, it operates in 34 languages and 21 currencies. Most of Freelancer's users come from India, the United States, the Philippines, Pakistan, and the United Kingdom, but it is represented through its user network in 247 countries, regions, and territories; and in both emerging and developed markets.

Popular among freelancers (professionals, creatives and technical), it allows them to market the services they offer rather easily. Freelancers utilize the platform to bid on projects like- data entry, software development, writing, marketing, accounting and engineering. Freelancer pricing plans are extremely flexible- offered in monthly and annual subscription packages. Freelancer.com offers a fuss-free job hunting solution- Freelancers can upload their skills profile for prospective employers to see, hence, effectively connecting buyers and sellers. Companies choose from a myriad of sellers by allowing them to peruse profiles to find the right individual for the right job.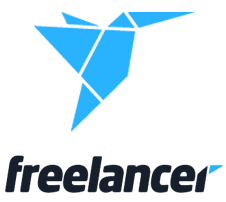 Key Highlights:
Milestone Payment System: This platform uses a milestone payment system that offers protection to all the users, guaranteeing freelancers that the payment for their work is available and ready for release.


Easy Progress Monitoring.
The system helps you maintain work transparency with the clients by monitoring the total time spent on tasks, sharing the data and letting them check on the specific project's progress. You can even connect to your clients as the platform comes with live chat functionality.
4. PeoplePerHour: Hourly Rates & Regional Recruitment
Freelancing jobs service marketplace PeoplePerHour allows professionals around the globe to find the work that is best suited to their qualifications. In August 2012, PeoplePerHour was named as one of "Europe's 100 Hottest Startups of 2012" by the science and technology magazine, Wired UK. Usage statistics from the website indicate that the number of retirees looking for work using the website has increased by 137% during 2012!

PeoplePerHour optimizes the way sellers connect with businesses by equipping them with a variety of tools that freelancing tasks require, including proposal viewing, in-app messaging, account management and invoicing. The pricing plans come in different plans- monthly, one-time and quote-based payments, hence suiting individual freelancers.

Key Highlights:
Financial Protection. With PeoplePerHour, one does not have to worry about not getting paid on time since the platform requires buyers to make down payments before they start working on a project. This also protects clients against the possibility of a freelancer not being able to meet their job specifications.


Regional recruitment. If you are a freelancer looking to work more comfortably, then PeoplePerHour is the right service for you. It allows you to look for freelancing jobs and projects within your region, also facilitating better understanding between the two parties.
5. Toptal: Best Quality & Trial Period
Toptal is a fast-growing network of the top 3% of the most thoroughly screened and talented freelancers in the world. Here, you get to hire the top developers, designers, and financial experts on Toptal. Unlike Upwork, freelancers cannot apply to the clients' job, but they're only assigned to the job that the company thinks they're most suitable for.
Since Toptal focuses on providing the best freelancers and freelancing jobs in the world, this platform is a bit pricey as compared to other platforms in the industry. There is even a mandatory deposit of at least $500 for the clients before they can start looking for a freelancer to handle their projects.
For a finance expert, designer or software developer who is very fluent in the English language, a top performer in her/his field, Toptal is the right platform to look for work (be it part-time, full-time or hourly rate projects). It is the most ideal platform for a highly skilled freelancer who is used to working in critical projects.

Key Highlights:
Easy Integration with work environments: Toptal's screening process ensures that freelancers get compatibility with work environments. It allows one to easily meld with work teams, making sure that they can adapt to certain collaboration and project management tools that buyers use.


Quick recruitment and trial period: Platform has a commitment to finding freelancers for the clients within three weeks, provided that they have what it takes to get the job done. Freelancers are given ample time to learn the ropes of the job. Toptal allows for a trial period of a maximum of two weeks. This way, they can determine if they can sustain working on any project.
---
Recommended Reading:
---
6. Guru.com: Robust Dashboard & Long-term Relationships
Founded in 1998 (as eMoonlighter.com), Guru.com is one of the most sought after freelance jobs marketplace in 2020. It allows for region-specific job postings while accepting a vast selection of job categories- programmers, developers, designers, artists, writers, translators, sales & marketing gurus, admins, secretaries, engineers, architects, business & finance gurus, and lawyers; Guru.com lets you find and hire from over 3 million freelancers worldwide!
The platform has a very safe and easy payment option that lets you: pay by milestones, pay by task, pay by the hour, or pay using recurring payments. Users get to easily communicate with employers as the solution comes with a powerful dashboard that facilitates it. It is able to streamline all project management tasks so that businesses can better handle projects. These tasks include document sharing as well as crafting payment deals.

Key Highlights:
Robust Dashboard: Project management is a breeze, as it allows users to set tasks and communicate with their workers with a singular dashboard. As a freelancer, this is a plus point because one can easily receive key tasks, updates, and even documents. Private communication with clients can be done from the dashboard.
Long-Term Relationships: Freelancers are rewarded with long-term client relationships as Guru.com keeps a tab on the capable workers who are seen to effectively carry out projects. This allows you to effortlessly work with the same employers in the future!
7. Craigslist: Big Market & Local Deals
Craigslist isn't what people generally consider it to be from the various controversies arising from time to time. Plenty of business owners looking for freelancers online, get facilitated with search results for specific tasks, regionally. If you're seeking a job/freelance opportunity on Craigslist, look up in the 'jobs' and 'gigs' sections of the town or region that you're targeting. Use keywords within the search form to focus on the skills you have. For instance, designers ought to search terms like "Photoshop," whereas back-end developers ought to search "SQL".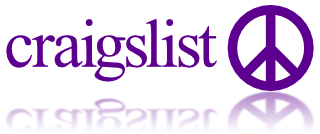 Key Highlights:
Free, Local Deals. It's zero cost, hassle-free and takes up 60 seconds for you to put up an advertisement to hire or post for a freelancing gig. It is very convenient to get local work and negotiate.
Big Market. As soon as your advertisement goes live, within 15 minutes it reaches out to the audience. Craigslist gets over 50 Billion views a month!
8. Fiverr: Fast Portfolio Building & Privacy
Fiverr is best for those professionals who are just starting out freelancing jobs and are looking to build up a portfolio fast. It has drawn massive popularity among freelancers, as it charges a minimal fee- $5, or in increments of $5. The service accommodates various types of professionals- including writers, programmers, graphic artists, etc. Since it does not require extensive technical skills, anybody can market their services- from technical to creative professionals.
Fiverr has its focus on "micro-jobs"- writing or editing short articles, customizing bits of WordPress code, etc. Here, clients and freelancers can both post listings— so a client might have a job titled "Write a 300-word article on XYZ" while a freelancer's version would say "Will write one 300-word article on XYZ".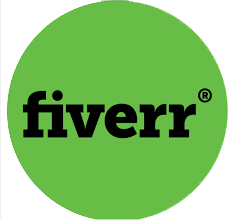 Key Highlights:
Secure/Private Communication Channels. Fiverr values the privacy of all the users accessing their applications. They make use of state-of-the-art anti-fraud and data security measures. No details are shared with any third party and personal details are kept 100% confidential. These measures let users communicate and exchange files through a secure messaging system within the platform.
9. 99Designs: Design-Based, Resource Centers & Partner Services
99Designs is popular for the flexibility and global reach that it has been providing to professionals for freelancing jobs. If you happen to be a design professional with good skills, then the platform is the right place for you. The system is backed by an extensive business community motivated by growth.
99designs was founded by Matt Mickiewicz and Mark Harbottle as a spin-off of Sitepoint, a website started in 1998 as a forum for web developers and designers. 99Designs has four distinct locations in four continents worldwide.

Key Highlights:
Comprehensive Resource Centers. The website comes with a variety of resource centres that are very useful to freelance designers as well as entrepreneurs. They provide tips on how to get the most out of designing while advising buyers on how to go about starting a design context.


Partner Services and Affiliates. 99Designs' affiliates and partners help users by providing discounts. They offer assistance in website design, education, and design. Creative professionals get to improve their skills using the system's tutorials, tool kits, and interviews with known designers.
10. Gigster: Quality Talent & Ai Assistance
Freelancing jobs marketplace Gigster has been designed to serve as a link between freelance app developers and companies. When you enlist with the platform, you get to join the ranks of experienced talented professionals who have worked with tech companies and are experienced in building custom apps. Gigster is a go-to platform if you need an experienced coder to build software, application, or other tech products for your business. One gets to chat with the developer (who has been selected as per the requirements) within a few minutes of posting a gig! This chat estimates the cost and time required. 
The company has worked with many big clients like IBM, Facebook, eBay, Microsoft, etc and has helped them to solve business problems with new technologies including artificial intelligence. Some of these freelance professionals are startup founders, while many come from big schools like Stanford and MIT. They have built apps that have won awards from Apple.

Key Highlights:
Quality Talent. The app developers looking for those who sell through the platform are pre-qualified in carrying out similar projects. They come from reputable schools and have experience with various tech companies. Hence, selling through the website gives your professional image that much needed boost!
AI Assistance. Like Supersourcing, when you work on a project, you get assistance from artificial intelligence that the platform has employed. This results in a faster project assembly time while accuracy is ensured as the system comes with a code library that you can access if you wish.
Wrapping up:
These above-mentioned freelance platforms will give you an edge when it comes to marketing your skillset to the specific industries that you belong to. If you make a good judgment about which platform to opt-out of these, you can get assured that all of your payments will be accurate, transparent and on time. If you haven't yet explored the possibility of using them, now would be a good time to start doing so for freelancing jobs or gigs.
Have any other suggestions or questions for us? Drop a comment in the section below. We will get back to you pretty soon!
Happy freelancing, folks!