Table of content
E-commerce is not easy. Consumer habits are changing constantly. If you've ever tried starting an eCommerce business, you know the struggle. Increasing sales on their eCommerce website are the ultimate goal of every online business, large and small alike. Staying updated with the latest tech trends in the industry is the only way you can ensure positive growth, along the sales profit margin.
In 2017, eCommerce was responsible for around $2.3 trillion in sales and is expected to hit $4.5 trillion in 2021 (according to a Statista report). In the US alone, eCommerce represents almost 10% of retail sales and that number is expected to grow by nearly 15% each year! According to sources like e-Marketer, eCommerce is the only trillion-dollar industry growing at a double-digit percentage each year. And with the US Census Bureau estimates that only 7% of retail sales are done on the internet, eCommerce still has a lot of runway for growth.
We have bundled together this list of tips to help you increase your eCommerce website's revenue, with every updated trend that you should be aware of.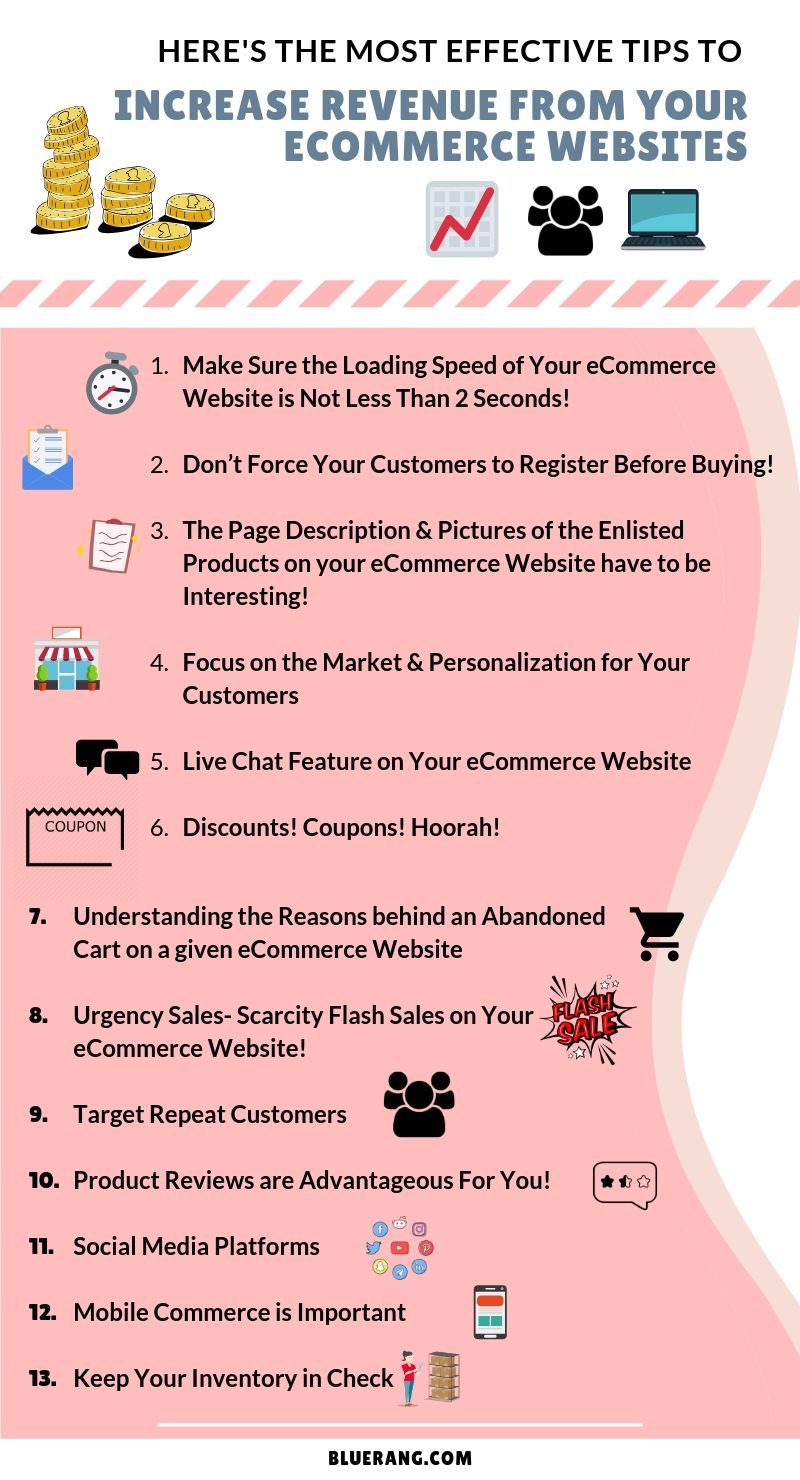 Practical Ecommerce has provided some tips on how to make an efficient website that loads quickly- Utilizing caching technology to temporarily contain data and avoiding querying the database, using compression software to lessen the size of the data and asking your hosting provider for assessment of your current traffic size.
If your site is crashing during peak traffic, revisit and get a bigger server.
1. Keep the Loading Speed in Check
Why? 47% of people expect a website to load within the first two 2 seconds and 40% of your customers will exit if it's taking more than 3 seconds to load. That being said, there's no questioning the fact that the loading time of your eCommerce website affects the overall revenue generation. A one-second delay in loading time could mean millions lost in sales!
While starting your new business, you might think that creating an amazing inventory of products or services should be your topmost priority. But take it from us- you will piss off your customers if you do not provide them with a good website and loading time. A very important thing to note before starting any online business is- you'll significantly decrease your chances of conversion if your website loading time surpasses the 2-second mark!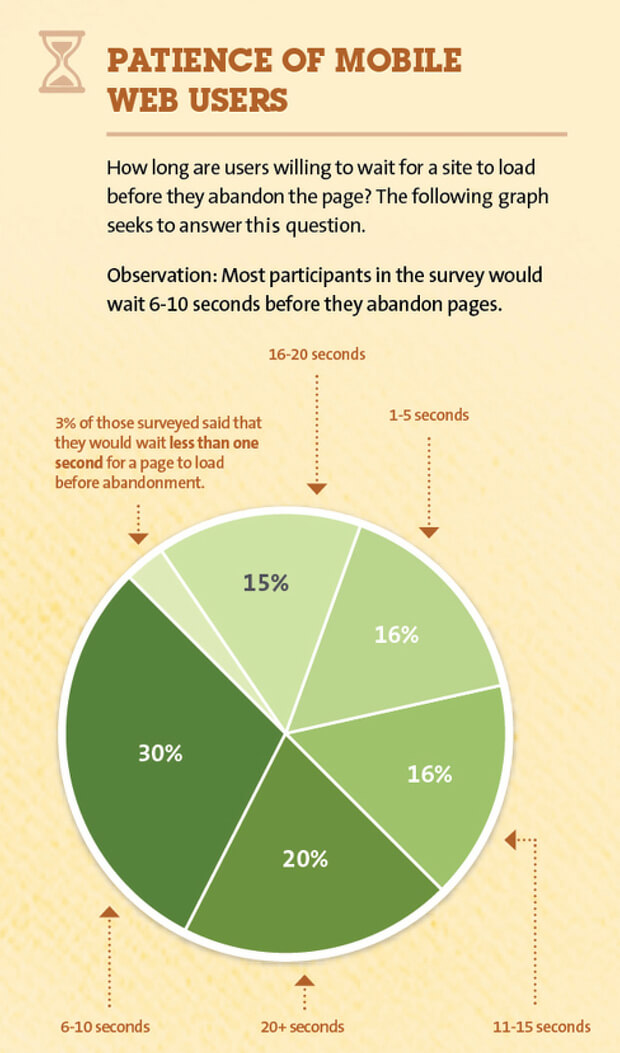 Wondering how to speed up the site? Well, it's pretty easy. Use a responsive theme, a caching plugin to serve content quicker. There are various tools in the market to track the loading speed of your website- Pingdom is one such free tool. Also, check out Google's checker. WordPress site owners can follow some tips on improving page speed from WPBeginner.
Practical Ecommerce has provided some tips on how to make an efficient website that loads quickly- Utilizing caching technology to temporarily contain data and avoiding querying the database, using compression software to lessen the size of the data and asking your hosting provider for assessment of your current traffic size.
If your site is crashing during peak traffic, revisit and get a bigger server.
2. Don't Force Sign-Up Before Check Out
A lot of marketers make this very general mistake to drive away their potential customers right when they have begun engaging with the website. 23% of users do not proceed with the purchase if you ask them to register before checkout (Source: Kissmetrics).
It could be because of several reasons. What we do know is- many people find it tiresome to provide details about themselves, when they aren't even sure yet, whether or not they'll be buying the product. At this stage, your focus should be on making the sales, not increasing your membership list. If your customers find this product elsewhere, and there's no pre-signing up, they won't prefer buying from you. Pretty obvious, right?
You can adopt this brilliant strategy followed by Apple, to address this pain paint- Include the option to guest-checkout.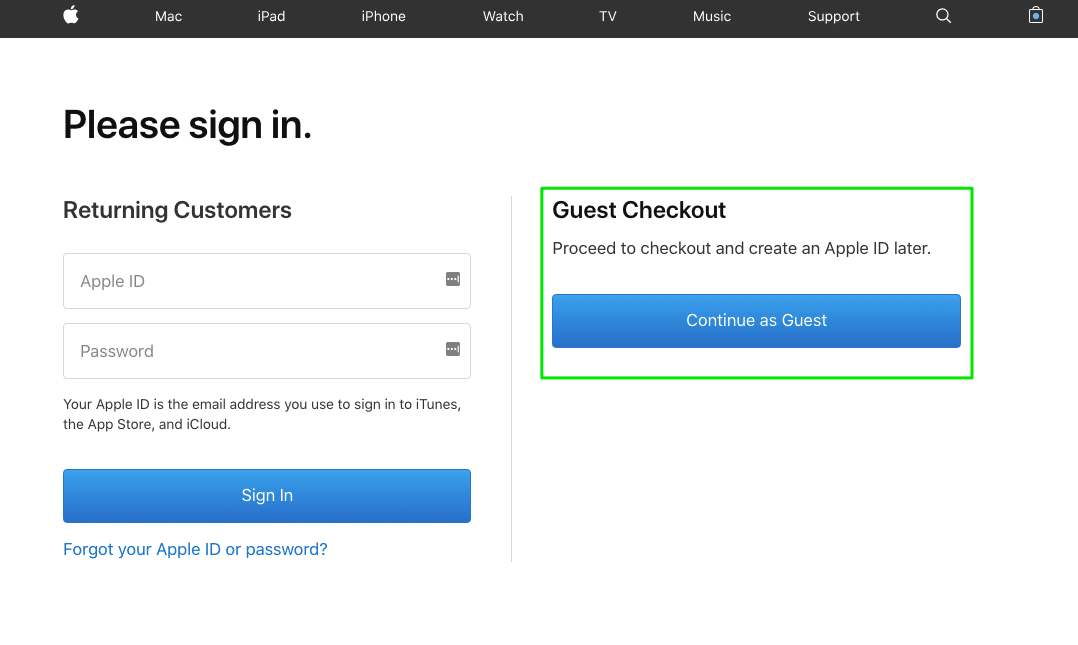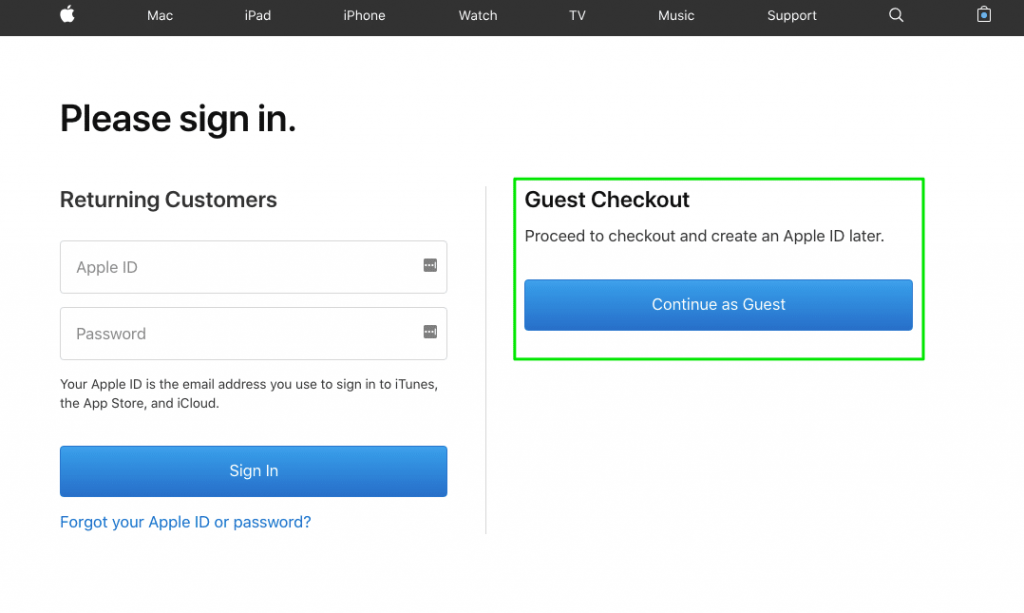 Your users will save a few minutes of their time in making the purchase. And if they become a returning customer because of this good experience on your website, it's a win-win situation!
3. Make Your e-Commerce Website SEO-Friendly
Catchy, SEO-friendly Page Titles:
It always depends on what your buyer finds engaging- what are their hobbies, do they want something funny and controversial, or direct and professional. Proper research of your market & their online behaviour can help you keep track of all of this.
Your product pages should include catchy, SEO-friendly titles for your products. It ultimately helps the website pages to rank at the top in search results and will help the target shoppers to easily find what they need. Also, make sure to make the site navigation easy so your shoppers can find the products wherever they are.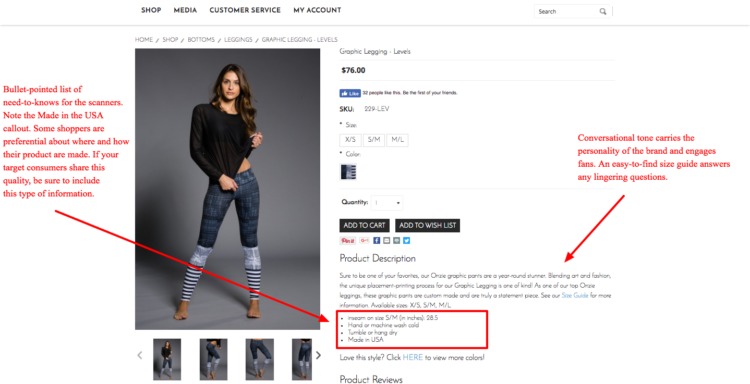 Interesting, Yet Informative Product Descriptions:
Will your product descriptions generate sales? Are your product pages convincing the visitors to BUY? Make sure you stay away from the standard product descriptions from manufacturers and if you can, craft your own interesting and witty ones. Focus on the format as well. You might've read about this research suggesting that users only scan words on websites, and rarely read the entire page content.
And… Videos!
You can even use videos to let shoppers see what the products exactly look like and how they really work. Zappos does this with shoes, and it's pretty effective. You might've come across this Blendtec's video of blending an iPhone 6 Plus and Samsung Galaxy Note 3 that went viral and instantly increased the company's sales. It's not every day that you'll see a phone inside a blender set to the smoothie option!
We do not suggest you do the same campaign! We're just saying that being unique sells. Also backed up by statistics with figures like- 800% conversion on landing pages with a video and that video sells 6 times more than print and online ads!
Check out this link on Shopify telling us about different video strategies that absolutely work:
Videos that highlight a product and provides entertainment

Product review videos

Educational videos that add value to your product

Videos with a mix of superb storytelling and product showcase
4. Focus on the Market & Personalization for Your Customers:
Thorough Market Research:
You'll waste money and effort if you do not focus on the right people. To decode increasing eCommerce sales, you have to reach out to your target audience, assess their needs in a product or a service. Then identify how they search for what they're looking for and compare it with all the available options. 
If you do not have enough data, to begin with, get in touch with your prospective customers and conduct research- by meeting them in person, sending out surveys to customers who have purchased in the past month/week. Also, learn everything about Google Analytics. It's a free and powerful tool that one can immensely benefit from if they know how to use it. Here are customized configurations for Traffic Sources, Keywords, and eCommerce Channels reports to get you started.
Personalization is The Key:
Who doesn't like it when the nearby shop vendor knows exactly the flavour of potato chips that you want to buy? That's how it works with online selling as well. In the past few years, personalization has been a hot topic for eCommerce websites/businesses. It has been found that 10-30% of revenue comes from product recommendations.
Personalization means showing your customers relevant, personalized offers and content. You can do this based on the data you already have from the web and social analytics that shows who they are, what they like, and where they've been on your site.
Gartner says good personalization can boost profits by 15%.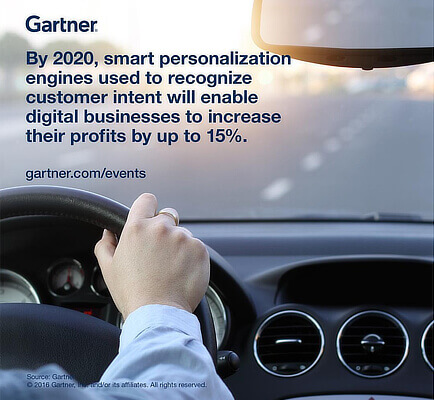 Decide on the features that you would like to focus on in upselling. Is it additional functionality or a better material for a slightly higher price? Use data from customer's previous purchases and searches to strengthen your up-selling, add-on sales, and cross-selling strategies.
5. Add Live Chat Feature to Your eCommerce Website:
If shoppers have a question for a specific product that they're eyeing, would they wait for someone to pick up the phone or to answer their email? Chances are they would do neither. They will just switch to other stores offering the same thing.
Incorporating a Live Chat to your page makes the difference. Kissmetrics gives us insights on the benefits of having a Live Chat tool:
It helps cut down on call centre expenses.

Live Chat conversations can help identify customer's needs that might be a potential new source of income.

It's a customer service rock star. Live Chat is the most convenient way for users to contact you. If the user is having problems with the checkout page, having immediate access to customer support will help you make the sale.
---
Recommended Reading:
6. Discounts! Coupons! Hoorah!
Referral Discounts:
Irresistible referral rewards will help you in turning your loyal customers into helping hands for your site's marketing. First, you need to make the users aware of such a program being in place. Send emails to your already registered customers, post about it on your website, write a blog or share the information amongst your social media followers.
Referrals are the digital equivalent of word-of-mouth marketing. 84% of shoppers redeem referrals from the people whom they know. This discounting method leads the Nielsen's 2013 survey on "What form of advertising do people trust the most".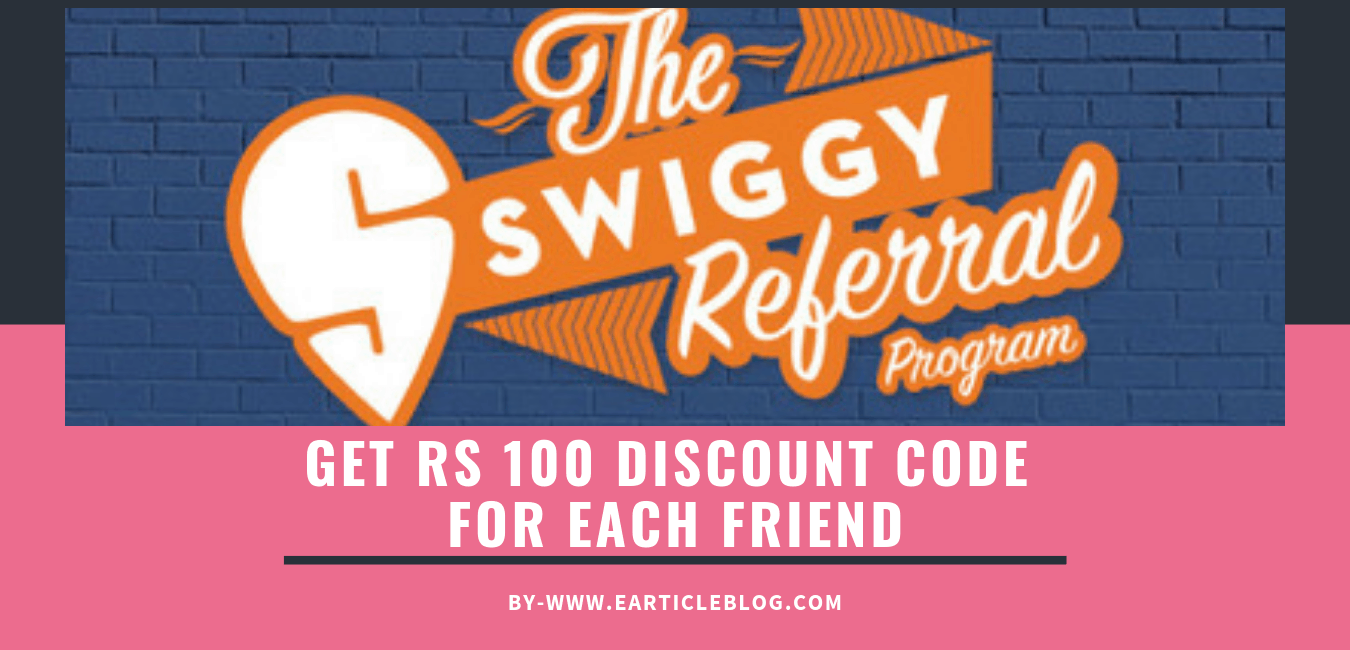 Two-way referrals offering discounts to both the sender and the new customer, draw more conversions. Uber and Swiggy use this method too! Rewards can either be monetary or non-monetary (for example, early access to new stocks).
Everybody Loves Coupons!
Have you ever been enticed into purchasing a commodity that you did not even require in the first place? Did this happen due to that extremely attractive coupon you received in your mailbox yesterday? Don't worry, we all have.
This is a factor worth noting- coupons contribute a 48% boost in revenue per email compared to other promo emails. A shopper before making his purchase will definitely look for coupons on various coupon sites, brand websites and social media before finally making the purchase. It helps in cultivating loyalty from the customer base and while enticing new shoppers to purchase from the website.
These offers can vary from percentage discounts, store credit, free shipping or even a free gift!
Discount Bundles:
Bundling benefits shoppers as well as businesses. While the shoppers get a discount on products, the businesses get to increase their Average Order Value- without any additional overhead costs! You can even encourage cross-selling if you include products from other categories!
Mixed bundling: Products that can be bought individually or as part of a bundle.

Choose Your Own Bundle: This is a strategy where users get to choose what they want to include in a bundle. For example- Shopify allows their sellers to offer bundles by-products (bag comes in a bundle with a specific wallet) or by collection (eg. bag comes in a bundle with any wallet of choice).

Introductory bundling: This is a good strategy for bundling popular or best-selling products with new products that you want to introduce to the market.
Go Seasonal:
In case you didn't already know, holidays are an excellent time for retail businesses (offline as well as online). Did you know that they're responsible for 20% of annual sales? This is why it makes sense if you use major holidays and special occasions to give your emailing list some extra interest.
A large number of apps and websites change the colour schemes and themes of their portals to symbolize the specific holiday season. Try doing this with your email marketing! Let's face it; users get bored of repetitive, similar-looking emails.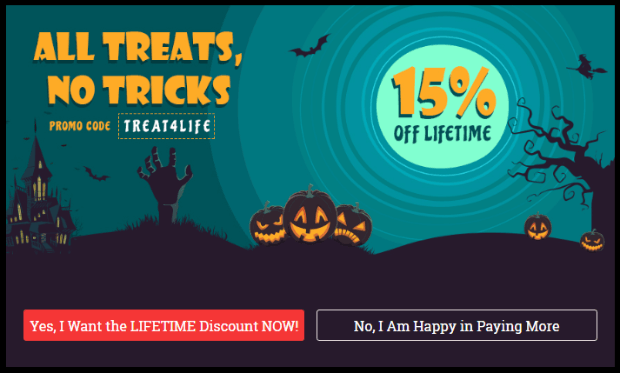 In a lot of countries, October to January has a lot of holidays and festivals. Although this period isn't the only time of the year when you can do your holiday sales. There's a lot of other themes as well- Valentine's Day, Memorial Day, back to school, the first day of fall, the winter solstice, etc.
7. Analyze Reasons Behind Dropoffs at Check Out
Shopping cart abandonment is one of the biggest issues for eCommerce retailers. According to Baymard Institute- the average cart abandonment rate is 69%. Every business wants to earn more, right? That's why this is such a crucial eCommerce optimization to implement.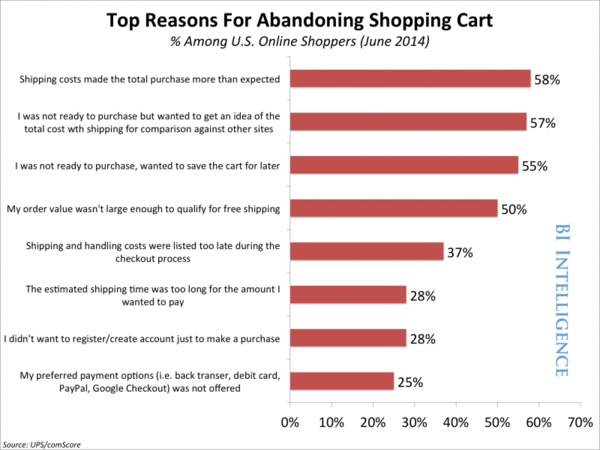 Let us look at some techniques, by which you can reduce the abandonment rates-
No Last Minute Cost Surprises:
When it comes to the final price, every shopper hates getting surprises. 60% of people abandon carts due to shipping and other cost surprises! If you can afford it, offer free shipping. It happens to be one of the top incentives for shopping online. A customer-friendly return policy is also really helpful.
Does your eCommerce Website Support Multiple Payment Options?
The most popular payment options including credit cards, debit cards, Paypal & cash on delivery are a must for every eCommerce website. It sucks when you find out that the retailer does not accept your credit card, electronic or mobile payment solution.
Also, the right payment options can triple the conversions! How great is that?.
A Visible Cart-
Can your shoppers access the cart from every page of the website? One way to keep potential purchases top of mind is to use a persistent cart. It's a visual reminder for them, that there are items they want to buy. A simple way to do this is to have a cart icon, like on Amazon.
Send Abandonment Emails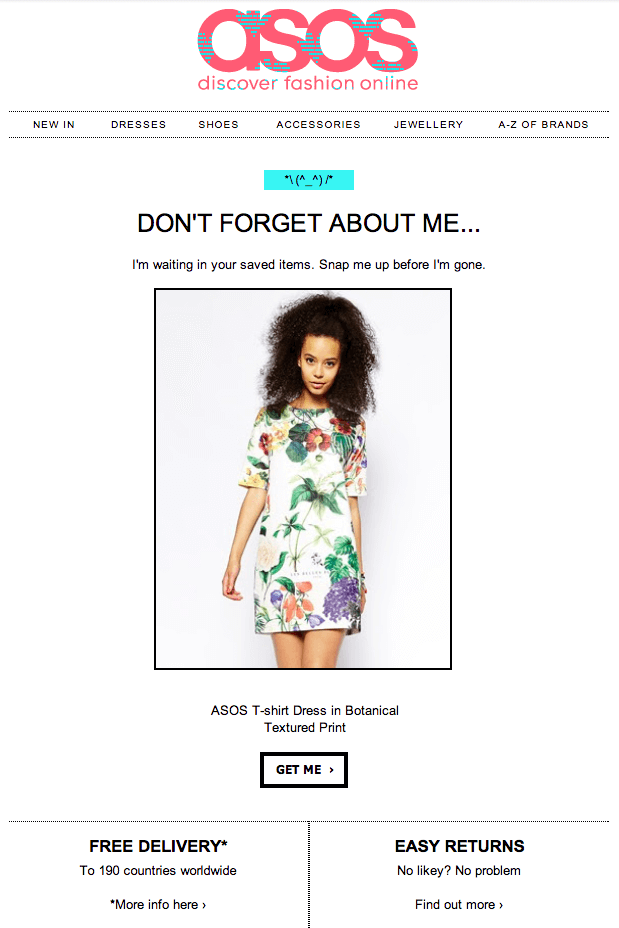 If you want to get people to complete a purchase, remind them there's something already left by them, added in the cart. In case you have the email addresses, abandonment emails can help you recover those sales. 
Try asking the users if they had experienced any technical issues during the checkout process. You can mention the items that they had left. Also, try to offer them a coupon as an incentive, so they complete the process and become your happy revisiting customers! Send your first mail after an hour or so, the second a day later, and then as per the need arises.
Coupons, A Customer's Best Friend!
According to a September 2016 survey from Bazaarvoice and CMO Council, 70+ percentage of the US internet users responded that their purchase decisions are influenced by coupons and discounts. It makes sense to offer a coupon if you wish to reduce cart abandonment.
If you offer your coupon at the right time, people will want to buy. You can target your coupon to people shopping on high-value pages, or even the customers who have already reached the checkout page.
8. Draw Traffic with Urgency – Scarcity Flash Sales
This is an extremely effective method to quickly unload the excess inventory, to turn negative into positive in a matter of hours. It's usually ideal to sell products consistently… although planning that the inventory perfectly matches with what the upcoming customer needs is next to impossible! As reported in the 2012 holiday shopping season by Reuters- eCommerce retailers who had utilized flash sales have grown twice as fast as online retailers who hadn't used this tactic.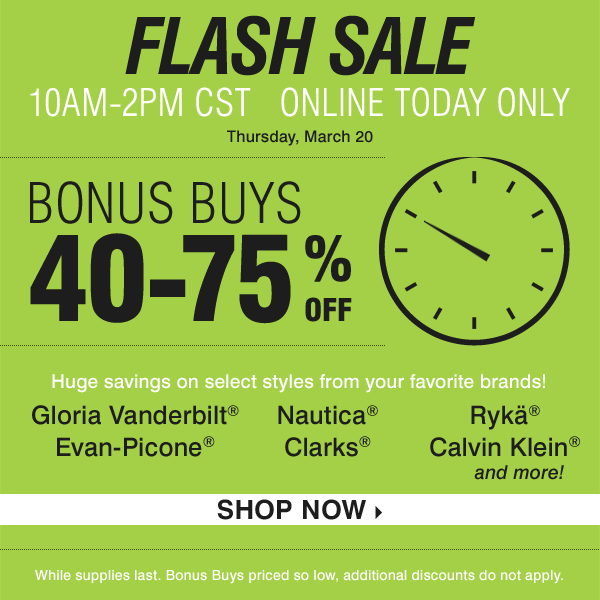 Flash sales are great to sell the items that are either out of season now or have been sitting in the catalogues for too long. This leads to lower operating and inventory costs on the back end since if a company can sell products that have been sitting in their warehouse for a short (or long) period of time, they can make room for newer inventory that's selling quickly!
Lastly, flash sales present a great opportunity for businesses to increase their brand awareness. Flash sales can become a great source of advertisement overnight, by putting you on the radar of deals websites and blogs all over the Web, hence, vastly expanding your brand visibility in the process. Flash sales might sound like nothing more than short-term stimuli, they offer a chance to tell your customers about various other products and value propositions.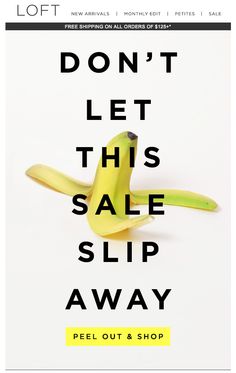 Your discount must stand out it can offer significant savings as compared to what customers would find at every other retailer's website.

Different target groups spend their money at different times. Your flash sale has to be as relevant as possible.

To encourage urgency, keep the time frame shorter- once you've determined when to offer your sale.

ALWAYS promote the flash sale using marketing,

social media

and SEO.

Provide excellent customer service throughout this sale's duration. Flash sales will only be meaningful if they leave your customers with a positive perception of your company.

Determine the goal of your flash sale (could be clearing out excess inventory or raising awareness, etc).

Keep it simple! Choose a target group and tailor your flash sale to that specific market.
Make the CTAs Extremely Urgent!
A clever CTA inspires visitors to take instant action by clicking to take up what you have to offer. One way to do so is by pairing active words with some urgent words. Use phrases such as:
Book Now

Act Today

Act Now

Buy Now

Claim Your Discount Today
Combine an urgent CTA with an image of a clock to suggest that there's a need to act fast. These CTAs work well on your site, as well as in the email marketing copy.
---
Recommended Reading:

---
Here are some more sales-driven effective tips for your eCommerce Website-
9. Retarget Potential Customers to Your e-Commerce Website
Spend your time and resources on acquiring new customers, all the while keeping your loyal customers happy. The ROI from Marketing to Existing Online Customers lists out data for us that shows:
In the US, repeat clients represent only 8% of the visitors.

Repeat clients contribute 41% of the revenue (this figure goes higher during the holidays).

Revenue from the purchase of 1 repeat customer is equivalent to orders from 5 new shoppers! Massive, right?
Build relationships, keep in touch. Send emails or messages to your customers whenever you plan to launch a new campaign. Perhaps, ask for their feedback and suggestions as well. Try to be a little personal in the approach while sending them greetings on their birthdays. Everybody loves that now, don't they? Express your gratitude to them for being your regular customers via personalized notes,
Do they have special requests for their orders? Every once in a while, go out of your way to find out ways in which you can impress them!
10. Make Full Utilization of Product Reviews
A shopper will know when he needs your product, but he's still a bit sceptical. Happens a lot. He turns to some other website and feels nice to look at a lot of positive reviews while instantaneously purchasing your competitor's product. That, SHOULD NOT happen, but it's a very common scenario in online shopping. Product reviews are visual-social proof that the item or the service being provided by you works for sure. A hesitant buyer can easily be converted into a buyer. So how do you get customers to review your products?
Put a thank you note in your delivery package email, along with a link to the review page.

You can prevent a 1-star or 2-star review from making it online for other readers and prospective buyers if you include a phone number that they can contact for the needful complaints and concerns.

In case a bad review makes it on your first page, address it properly and promptly. This ensures that it is displayed as excellent customer service.
11. Use Social Media Platforms to Your Advantage
Nobody can deny the impact of social media, on any industry whatsoever. It has been found out that (Source)-
Facebook contributes 64% of total social media revenue.

Instagram contributes 58 up to 120 times more engagement

YouTube videos make for 54% in ad recall
How can e-commerce sites use this data to their advantage? Magento has shared some really effective tactics to drive sales through various social media channels. Firstly, use more keywords in your social media posts. Use relevant and trending hashtags to target the right audience. Research which hashtags is your desired audience using currently. Remember that your social media is a platform for sharing so keep your sales pitches to a minimum. Share the content that will definitely add value to the customers.
Social media is an extremely good way of interacting with your customers in real-time. Join Facebook groups, create public polls, and if it's possible, build meaningful partnerships with big social media influencers within the specific domain to help reach out to prospective customers.
12. Invest in Improving Mobile Commerce
<Investing in your mobile platform is non-negotiable. Research published in 2015 has shown that mobile commerce platforms contributed to 29.7% of the total US e-commerce sales. This figure has expanded multiple folds in the subsequent years, without a doubt. Most of you are using your mobile smartphones to read this blog at this instant.
Target is one eCommerce giant that had been ahead of the game with its mobile platform. The usual practice of e-commerce sites used to condense their main website, deliver it in a format suitable for mobile. Target took it a notch higher by providing exclusive deals for their mobile customers. Flipkart did the same.
13. Keep Your Inventory in Check
Poor inventory management can lead to lost profits and lost market share. Find the right balance in making sure your store has got enough stock to meet the online customers' demands but not so much that it eats up your capital. You can improve your inventory management by-
While operating on multiple platforms, you have to make sure that the stock information is consistent on all the platforms.

Take a look at your inventory shipping costs. There are several ways that you could get stocks- via bulk shipping, consignment, or drop-shipping.
Summing Up:
There is not a shortage of top-down research telling us that the eCommerce market is enormous, growing extremely fast, and showing no signs of slowing down. If you are following all of these above-mentioned tips, chances are that you will definitely witness growth in the business over time. However, consistency is the key. Google SERP updates itself every other day, why shouldn't you?
If you have any more tips on this, please let us know in the comment sections below. Talk to our team right now.