Software development is a very important field for businesses and individuals. The recent increase in demand for software development may be due to the increase in technology and digital performance. So, to simplify the search for a suitable business solution at Noida, here is a list of the top 10 software development companies in Noida.
Noida is one of the most popular cities in India when it comes to finding the best software development companies in Noida. This is because the city has a large number of professionals and professionals in the development of advanced software, web and applications. Alternatively, companies can easily hire top software engineers remotely and in-house.
Besides, business seekers face difficulties in finding the right partner because of the many options and quality available. As software development has become the best way for companies to connect their users with the latest trend.
Although there are many software development companies in Noida. Not all things are worth the money and the time. Therefore, to protect us from these scams, one must be careful when choosing the right company. To test and find the best software development companies in Noida, we did extensive research and looked at the company profiles.
Let's take a look at the list of the top 10 software development companies in Noida. It will ensure that you choose the best companies to build the best business solution.
Here is a List of Top Software Development Companies in Noida
1. Icreon
Icreon was founded in 2000, and since then, the company has worked in partnership with fortune 500s, medium markets, organizations, and nonprofits to usher in a new era of digital maturity. As a result, it became one of the leading software development companies in Noida.
They maintain a 97% customer retention rate and strive to prove their value in a daily digital transformation partnership – using strategy, design, and engineering skills to do business further.
The company is based in New York City, and its global operations are expanding to include offices in Washington DC, Philadelphia, New Delhi, and Pune. It is a global family of 350+ makers and thinkers working to create strategies and implement digital programs.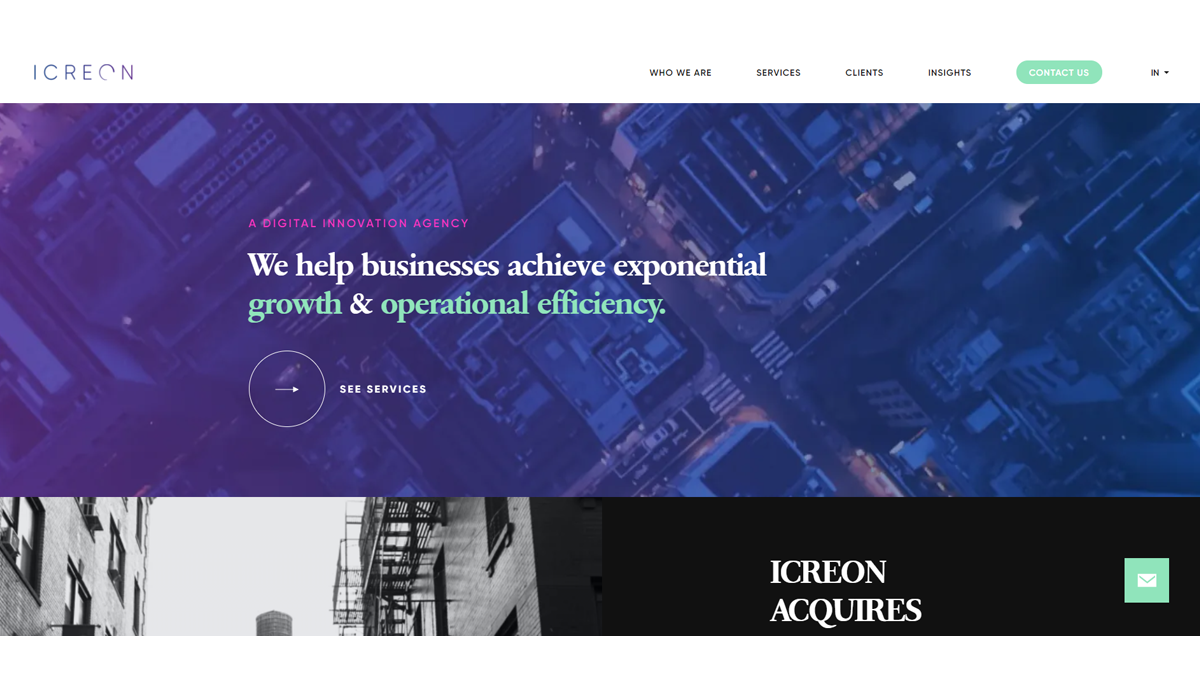 2. Appinventiv
Appinventiv is the world's leading app development company that enables disruptive Startups and Fortune 500 companies. Therefore, they are among the top ten software development companies in Noida.
They have a talented team of 500+ Mobility professionals, successfully built, Developed & Deliver over 900+ mobile apps in just five years.
However, to break all growth records, the group believes it is their Work Culture that motivates them and has done all of this to emerge as one of the most trusted and fastest-growing companies in the Industry.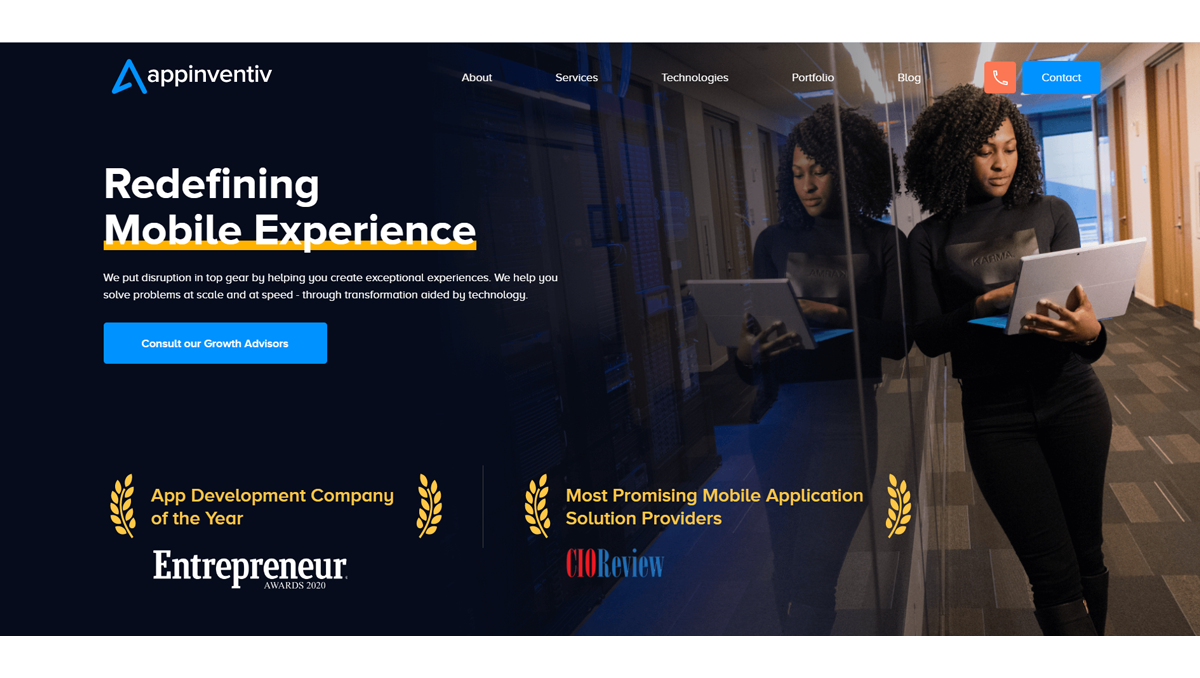 3. Chetu, Inc.
Chetu is a true and seamless backend partner, helping startups, SMBs, and Fortune 5000 companies to accelerate the development of desktop, mobile, and web-based applications with regional developers, much needed and focused on business development. Therefore, it is one of the top names among leading software development companies in Noida.
The software engineer team works very well and is competent, so they can build applications that vary in the range of devices including desktop, mobile phone, and tablet. Thanks to the industry's unique expertise, they are able to provide the end-user with the best user experience on multiple channels.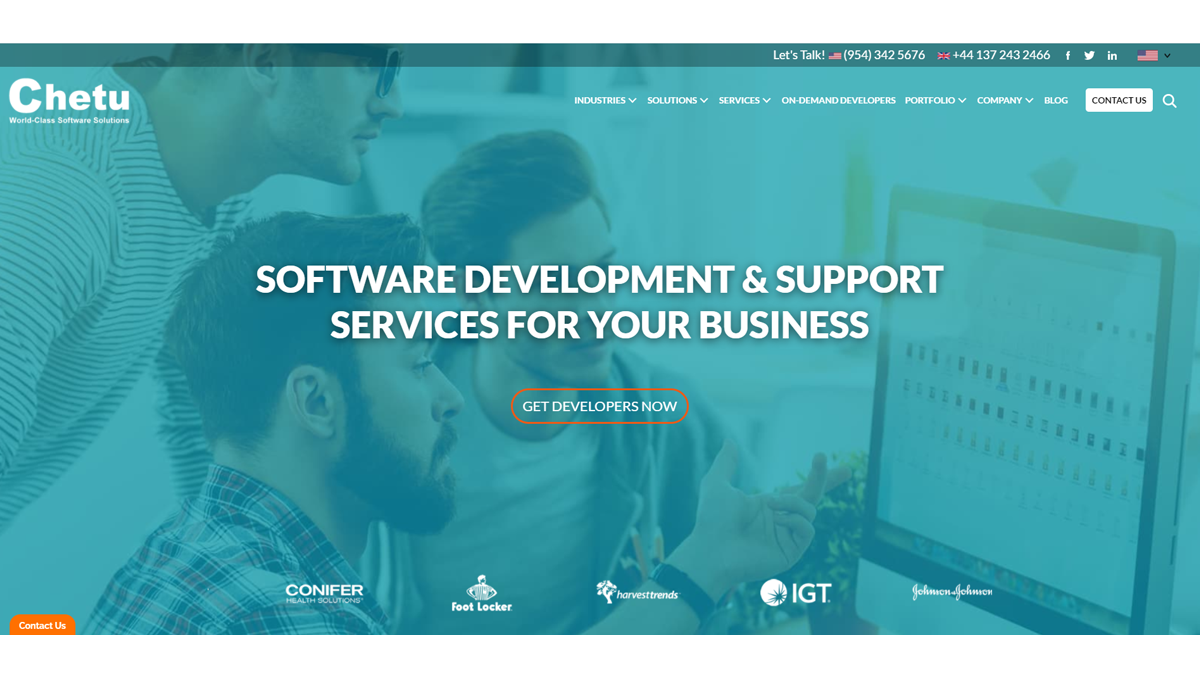 4. Flexsin
Flexsin Inc. is a trusted digital conversion partner that empowers the businesses of Fortune 500, ISVs, and SMBs. The team is committed to developing their new skills with digital products and technology solutions. Therefore, it is one of the most trusted brands in the market and is one of the best software development companies in Noida.
The company is present in many locations and dedicated delivery centers in the US, UAE, and India. Flexsin helps businesses build a strong innovation culture that speeds up digital travel.
The company's agile staff designed, developed, deployed, and delivered 2,500+ projects on a vertical basis. It has an integrated portfolio of engineering products, technological consultation methods, and IT outsourcing solutions that take into account business outcomes and speed up market time.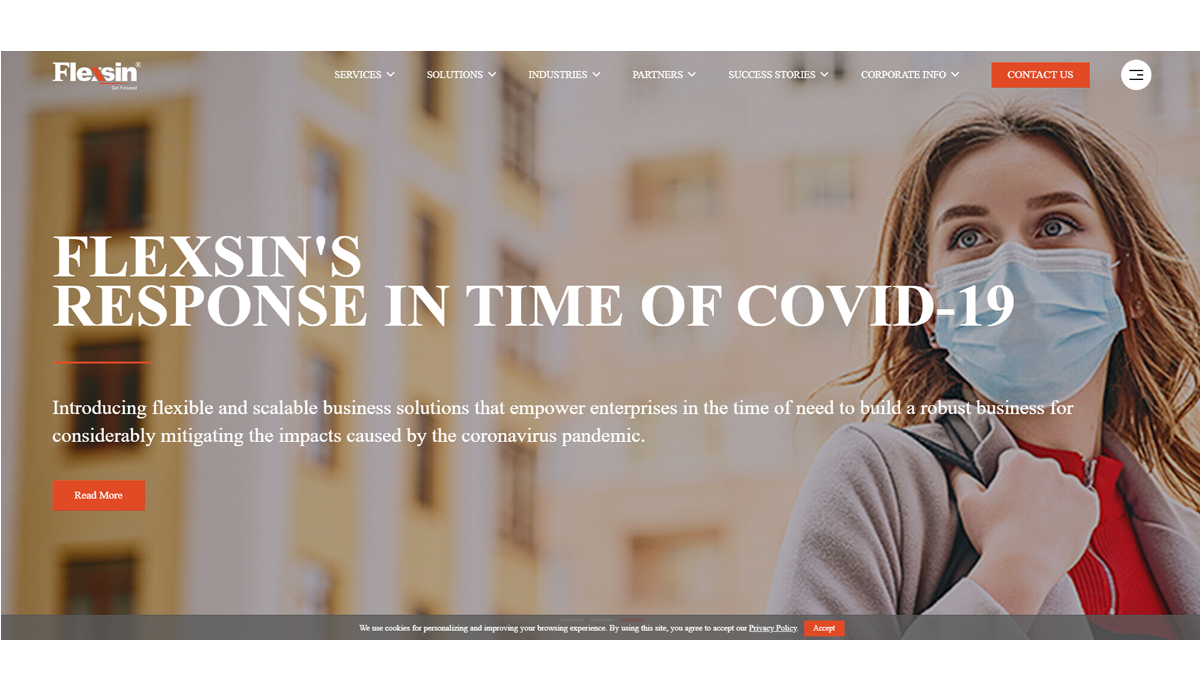 5. HestaBit Technologies
HestaBit is a software and application development company, which ensures that it works with its customers but not its clients. Their main purpose is to create a product that satisfies the user or consumer eg the end user. As a result, they successfully delivered high-quality products and services and became one of the leading software development companies in Noida.
Their goal is to build a whiteboard where to start — people can come and write their ideas. They look forward to ensuring that the user's journey has minimal conflict and can bring the Best User Experience, "targeted attention".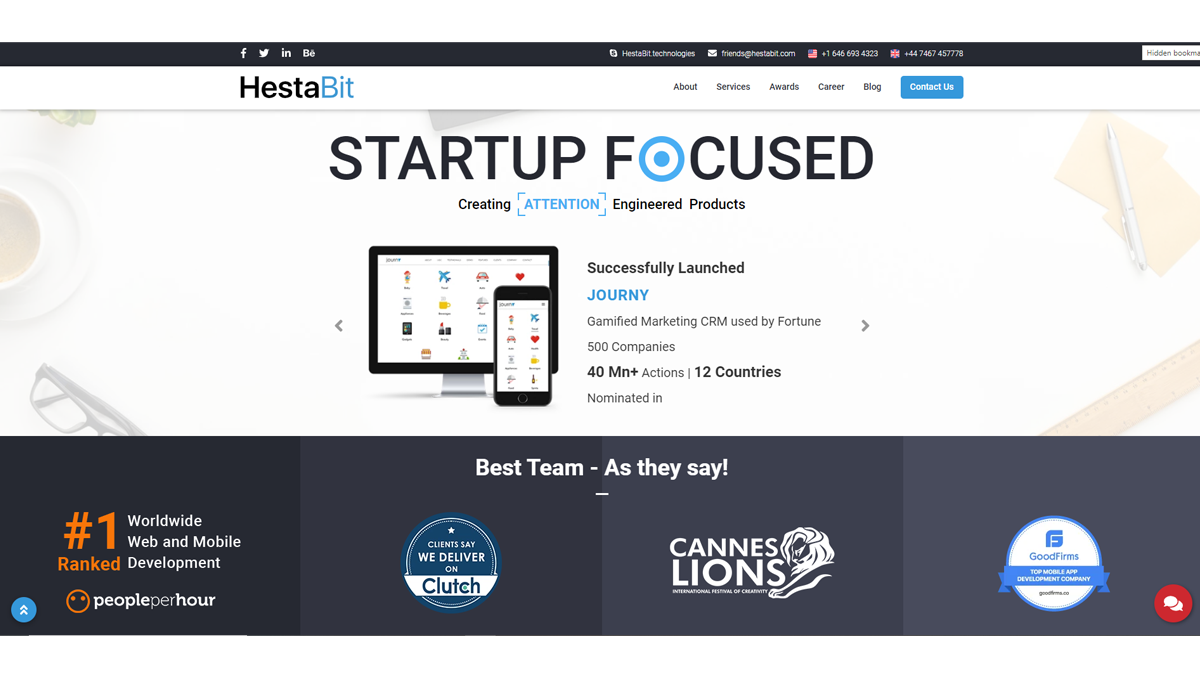 6. AppSierra
Appsierra is a company that is responsible for providing usable and budgeted services to customers since 2015. They have a team with the best recruitment experience under one roof, gain experience to meet commitment and deliver results. Therefore, it is among the names of the top 10 software development companies in Noida.
To deliver a customized solution for their customers to a variety of problems, they work smarter and implement sustainable testing and development solutions for various technologies while focusing on minute details.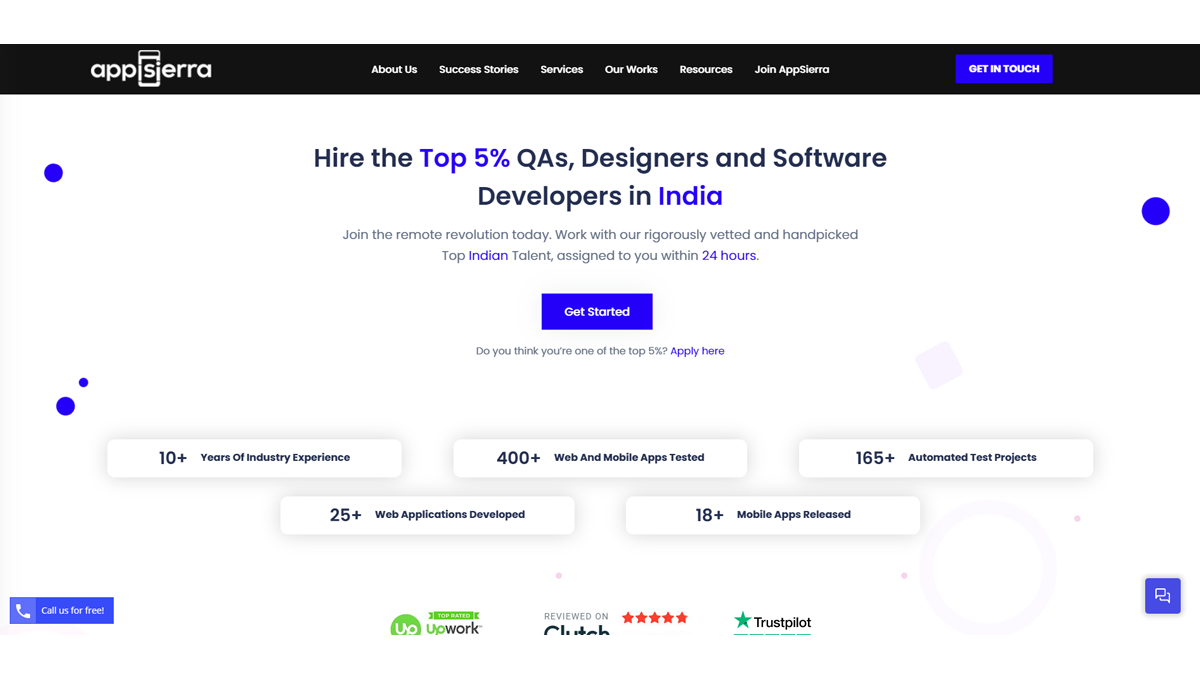 7. ChromeInfotech
ChromeInfotech is a global leader in mobile technology – creators with an interest in Innovations ready for the future. Since its inception in 2010, they have served a wide range of clients including new Startups, SMEs, and businesses. As a result, they have emerged as one of the leading software development companies in Noida.
At ChromeInfotech, the team believes in business success as a healthy balance between Innovative Ideas and a commitment to quality. Therefore, they focus on improving employee satisfaction and building the right team for their customer needs. With their strong dedicated and dedicated team, they lead clients to success by delivering tomorrow's solutions today.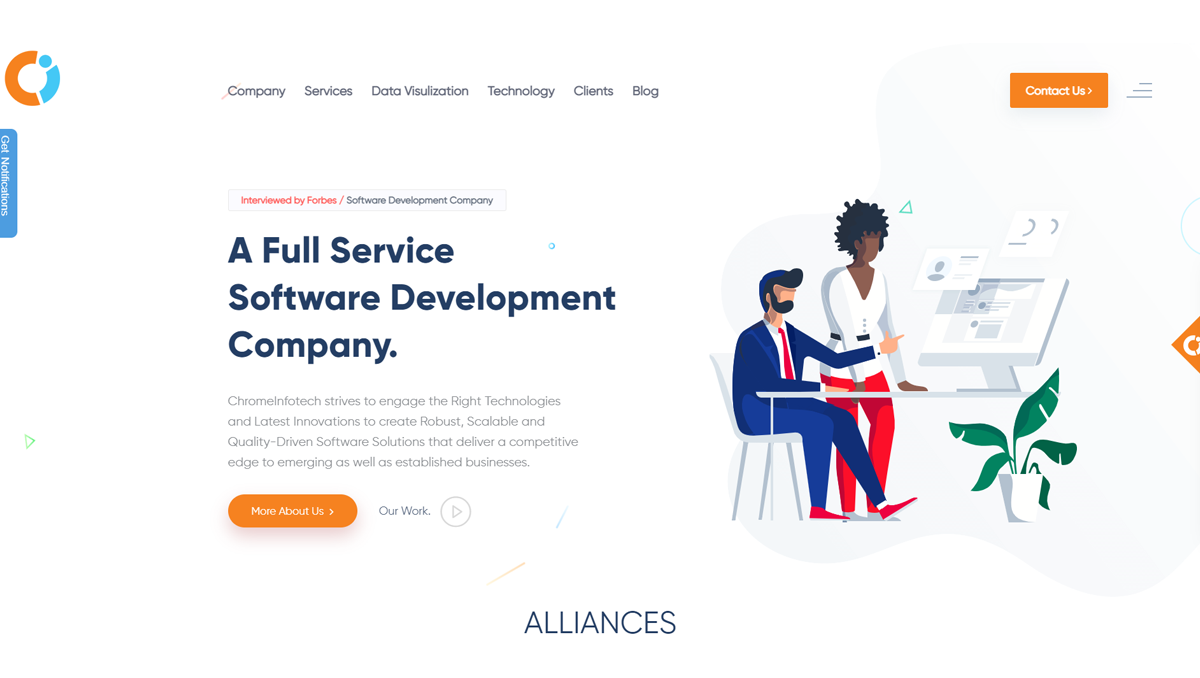 8. Appening
Opening ensures bringing new styles and latest technologies with just a click away. Their wealth of knowledge contributes to the design of services and maintains a balance with the changing world. So, it is one of the top ten software development companies in Noida.
Opening is a digital company, which acts as a bridge between design and technology to keep it connected. A team of design researchers, developers and creators of branded brands are always working as architects to create a memorable creative environment for their clients. They make sure that they improve the way people and technology communicate.
With a well-developed team of engineers, they do very little and commit to doing things in an unusual way. Its expertise in various professions assists them in everything they build to stand out and perform.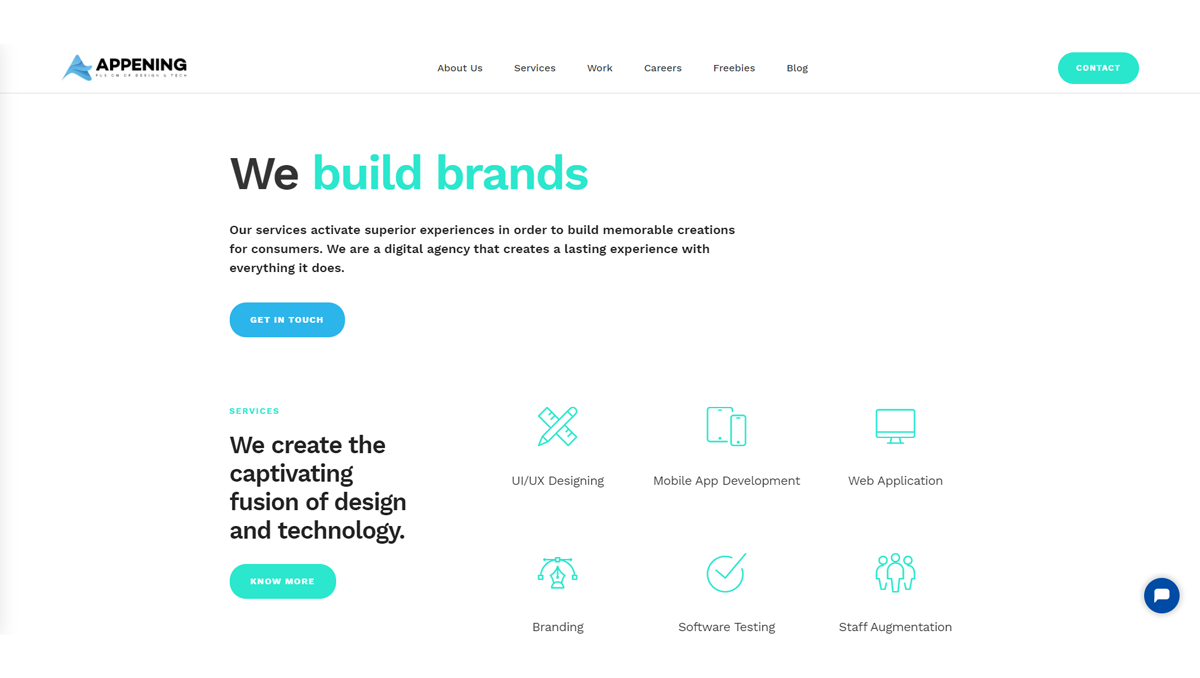 9. IDS Logic
IDS Logic is an IT-enabled service provider. It offers high-quality and high-quality solutions to customers so that they can continue before the competition. All of their solutions are based on the latest technology that helps sales. Therefore, they acquire perfection in the delivery of high-quality products and are one of the leading software development companies in Noida.
Therefore, when clients choose IDS Logic for their product, they use technology, quality, accessibility, and information. All software developers, designers, marketers, and consultants in the team help their clients take advantage of new business opportunities with digital solutions.
IDS Logic operates in its maritime development center in India through its offices of sales and support partners in the UK.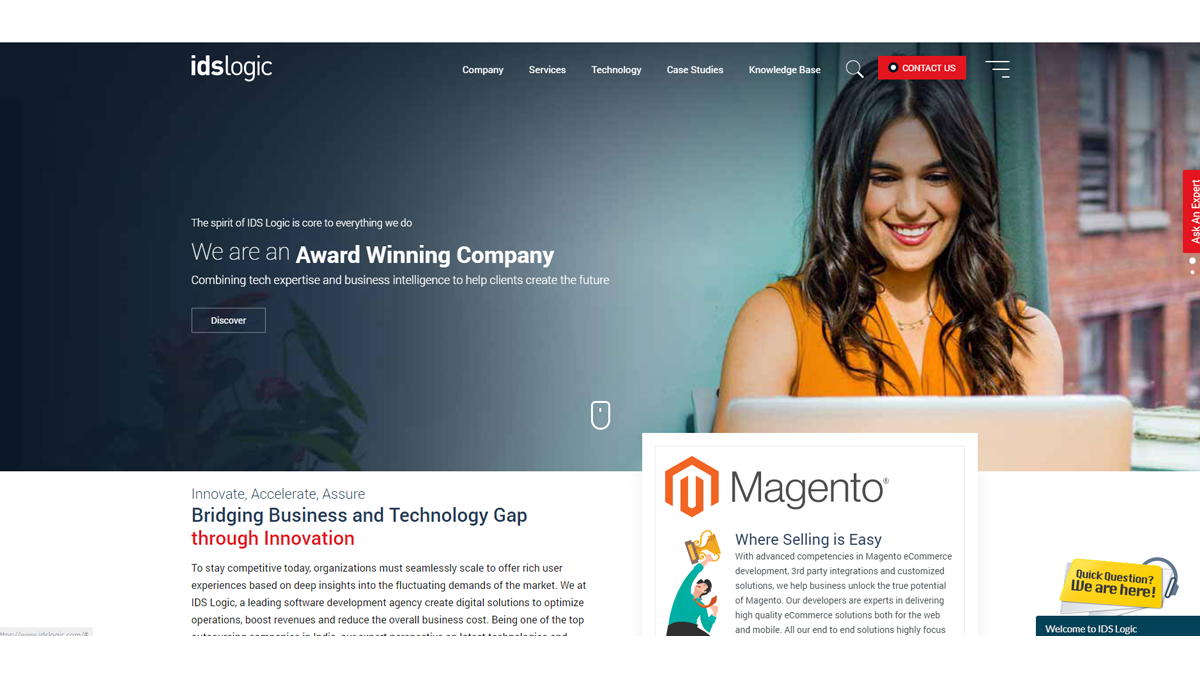 10. InfiCare Technologies
Since 2001 InfiCare has been providing IT, HealthCare and non-technical services to its customers throughout the US. They have grown steadily to become a leader in the labor industry with an impressive customer base. Therefore, it is among the names of the top 10 software development companies in Noida.
The company has years of experience working with a variety of companies, be it small niche companies, 500 global firms, or a US Government agency. Customers rely on it for having a wide range of qualified skills.
Microsoft Partner, Oracle Partner, Apple Developer, and Android Developer. They also work with other consultants and consulting firms to bring the best value to their customers. InfiCare Technology has expanded its technology to provide more services than .Net, Oracle, and Java technology in Mobility solutions.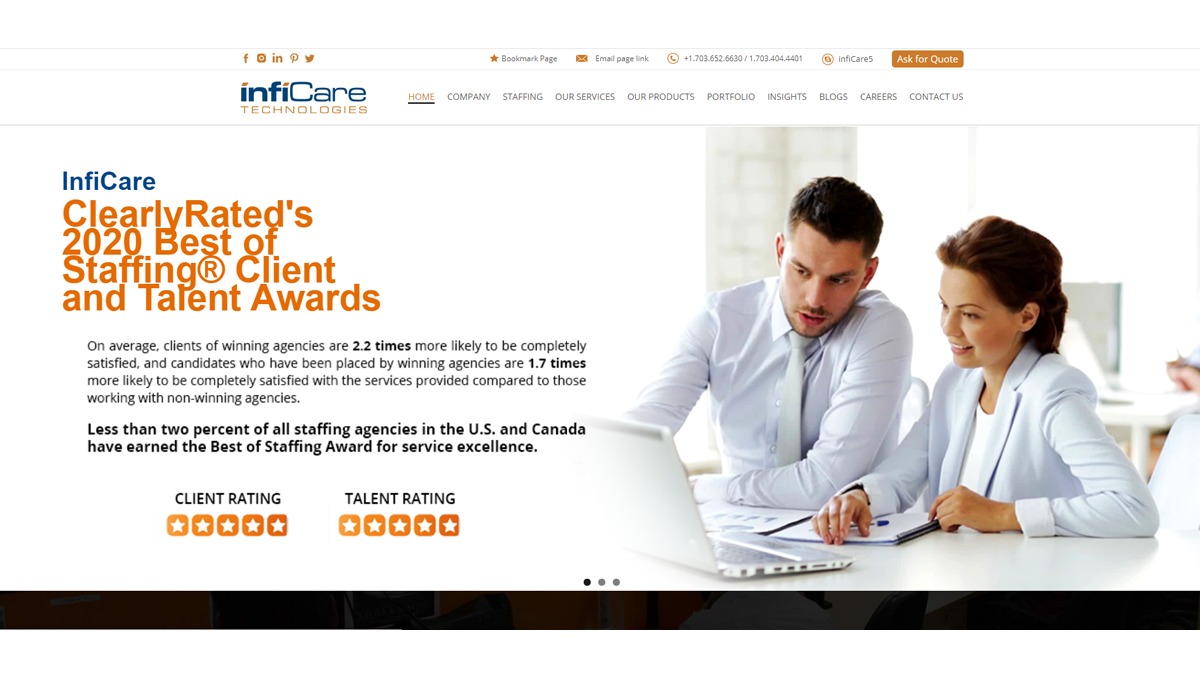 Conclusion
These are some of the most advanced and reliable software development companies in Noida that can provide end-to-end solutions from the first thought of software to the final deployment. Overall, it is difficult to find the best software development companies in Noida as there are so many names on the market and making competition difficult. However, this list will definitely help you in finding the right option for your business idea.
The listed professional companies have many recommendations and updates posted by their past clients. This is a key point in determining the top ten software development companies in Noida. The above-mentioned software development companies at Noida offer sustainable, attractive, and powerful solutions for solutions to customers worldwide.
Supersourcing also invites new and established software development companies in India and to other parts of the globe to participate in future analysis processes by submitting proof of their performance and being listed for registration.