The growing digitalization in the market is boosting businesses to come up with innovative and scalable business solutions in terms of software development, mobile app development, or website development. It will not only simplify the business process but also enhances mobility. Therefore, the software development companies in New York are rigorously working to serve the best individual business needs.
However, the biggest challenge companies are facing to maintain their presence and improve their business in the digital world. The best way is to develop updated software continuously which allows organizations to maintain an efficient digital presence.
So, to assist you in your search for the right business partner, we've compiled this list of the top 10 software development companies in New York City. Check out the details and descriptions, feedback, and awards to find which can best suit your company's needs.
Though, one of the emerging markets for the software development industry is in New York. There is an ample number of venture-funded start-ups, mid-level companies, and big enterprises that provide services in software development in New York (NYC).
Those who are looking for a software development service should therefore use the ready-made solution provided by Supersourcing. After a thorough analysis of each company, Supersourcing has identified the best software development companies in New York that provide customers with high quality, affordable and timely solutions.
To distinguish best from the list of contenders, we have maintained a list of top 10 software development companies in New York.
Here is the list of Top 10 Software Development Companies in New York
1. Saritasa
Saritasa is an organization of Mobile App, Website, Real Virtual, System Architect, and IoT Solutions which specializes in the development and integration of complex technologies. Its brilliant work makes it among the best software development companies in New York.
It was Founded in 2005 having its headquarters in Newport Beach, CA. The Saritasa team has 140+ qualified staff and has successfully delivered 1000s of effective software, hardware, and mobile application projects. Its clients range from new startups and businesses across a wide range of verticals including life science, marketing, technology, and advanced technology. Their customers rely on following the best technologies, reliability, and speed to put forward the new products into reality.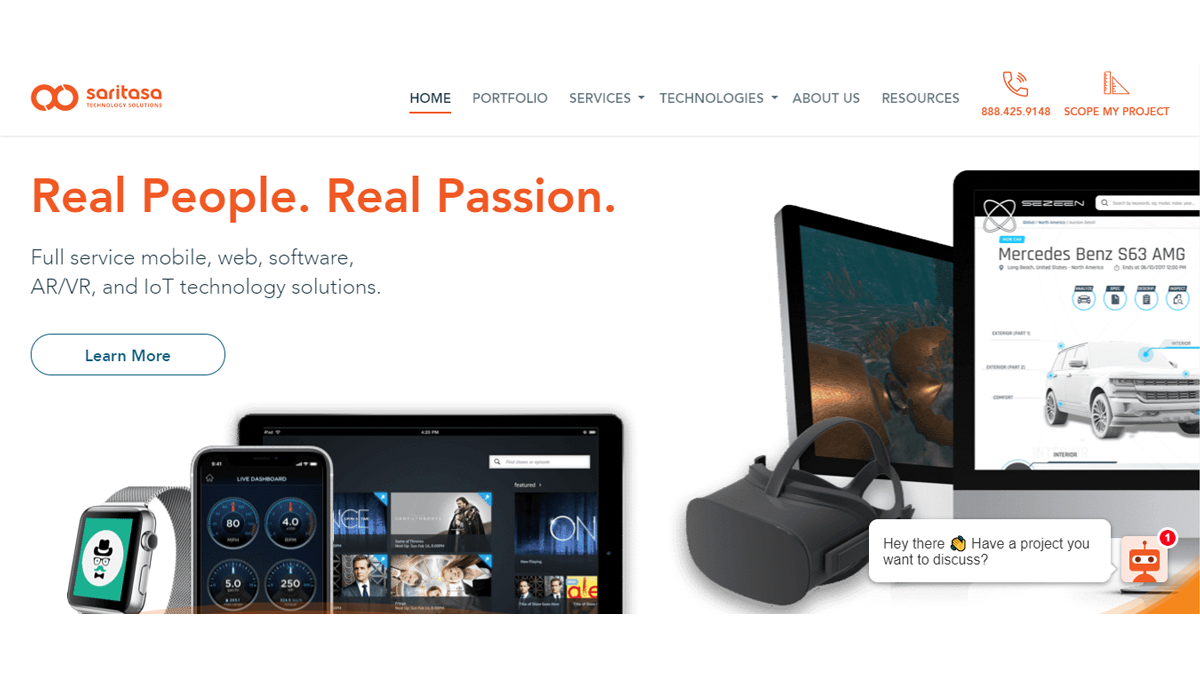 2. Andersen
Being a business seeker you can easily form a team for your futuristic products from the company's professional talented pool of developers. They also facilitate hiring the developers you need to develop your inner talent. Their offices are widely spread ranging from – Western and Eastern Europe, US, Australia. Thus, such quality work makes them one of the top 10 software development companies in New York.
Andersen had a qualified team of more than 1300 developers and assures to deliver the product in a short period of time. The team is effective in delivering the best product to all its clients and assists their clients in the manner it requires.
Andersen has an efficient team of developers, QA engineers, business analysts, project managers, and other development professionals. They all work together to bring to the end of your project, on time and on a budget or enter key roles to add to your existing team. Since 2007, Andersen developers have delivered 801 successful projects and are still counting more to facilitate all its clients in the best manner they can.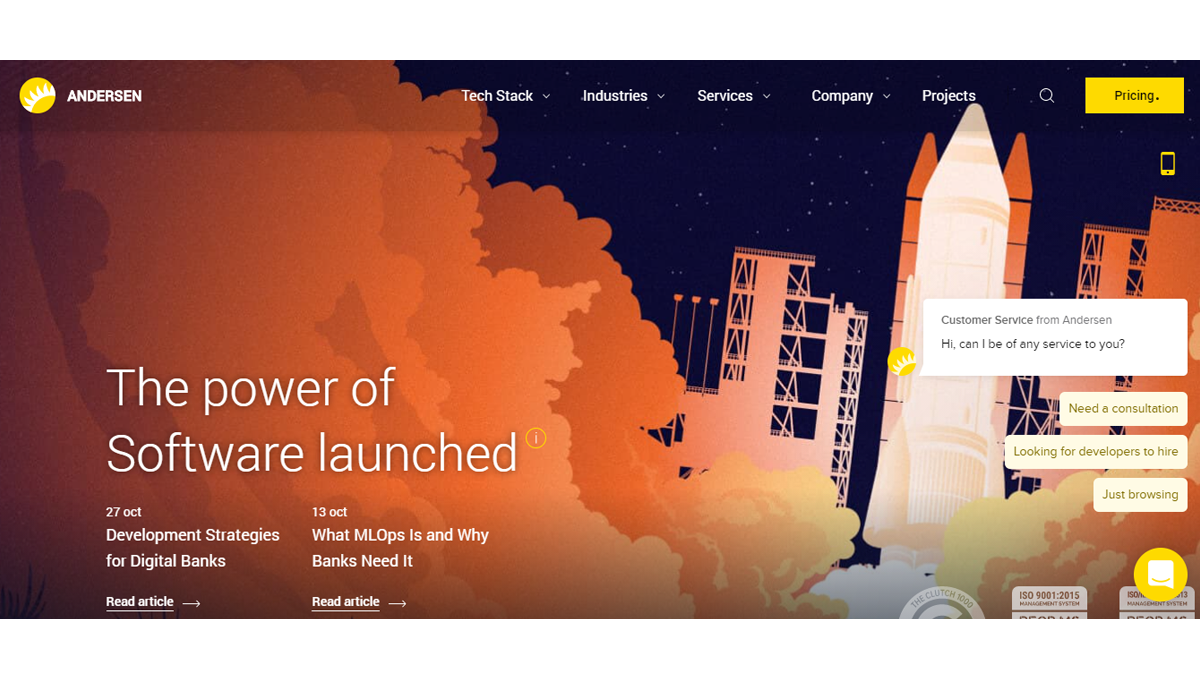 3. Zco
Zco Corporation has been in the software development industry since 1989. Expected and authentic retailer selection, Zco creates attractive, durable products for its customers in proven and reliable ways. It is not only among the largest software development companies in New York but also in the world. Zco Corporation is famously known for its software delivery services in the market.
Its energetic team is especially famous for mobile application development, business software, and animation services. To better serve their customers in Massachusetts and abroad, Zco has opened a second office in the center of Boston, MA. The new office is located in a leather area on 745 Atlantic Ave.
The company is effectively serving small businesses in business ventures. Apart from that, it has a huge list of many satisfied Zco customers including Volkswagen, Microsoft, Verizon, Liberty Mutual, John Hancock, BBC America, and Utz Quality Foods.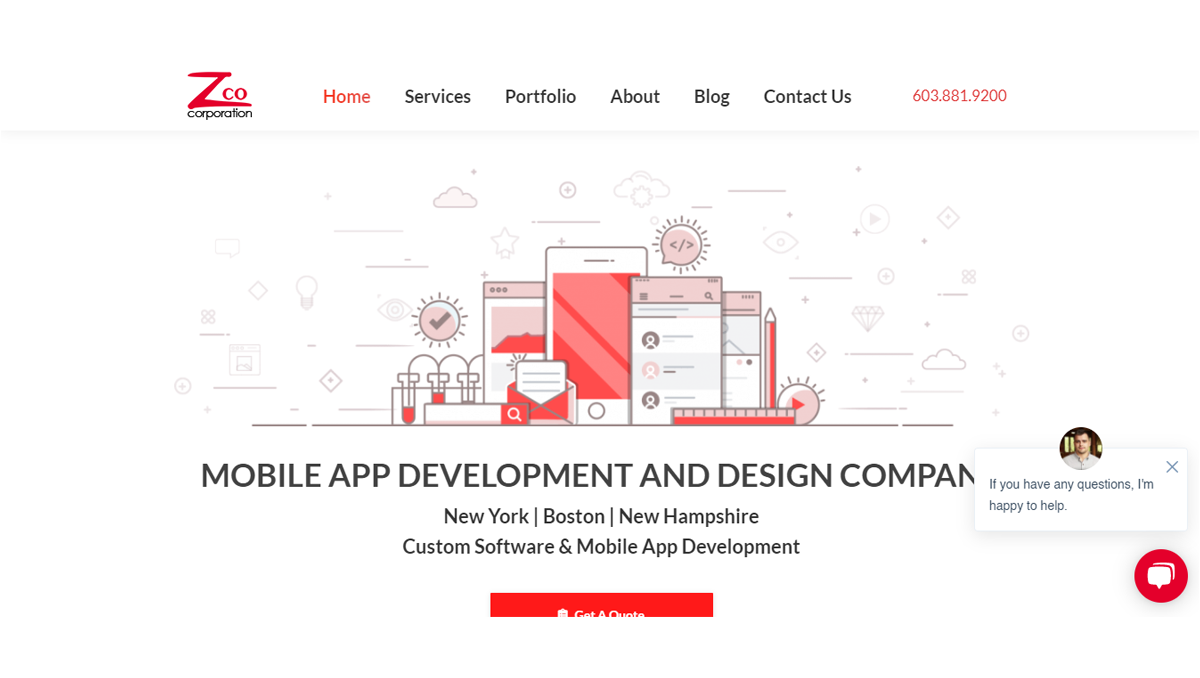 4. Ciklum
Ciklum is the Global Digital Solutions Company of Fortune 500 with the fastest-growing organizations worldwide. It is based in London and has software development centers and branch offices in the United States, Spain, Switzerland, Denmark, Israel, Poland, Ukraine, Belarus, UAE, and Pakistan.
Ciklum is one of the top 10 software development companies in New York and has successfully gained a wide market and efficiently beating the competition.
Ciklum develops digital solutions designed for emerging customer technologies such as Just Eat, Flixbus, Metro Markets, EFG International, Zurich Insurance, Lottoland, and others.
5. DataArt
DataArt is a global software engineering company that takes a different personal approach in problem-solving or delivering business solutions.
DataArt is a 20+ years old experienced and reliable name in the market. Its engineer's team is highly trained and experienced from all around the world and has the in-depth industry knowledge, and ongoing technical research. With its performance, DataArt is one of the suitable names among the top software development companies in New York.
They help their clients in creating custom software that improves their performance and opens up new markets.
DataArt combines the brilliance of engineering with the deep values of the people who run the business and their approach in relationships: curiosity, empathy, trust, honesty, and intuition. These qualities help them to deliver high-value solutions, high-quality solutions on which their clients rely, and the lifelong collaboration they believe in.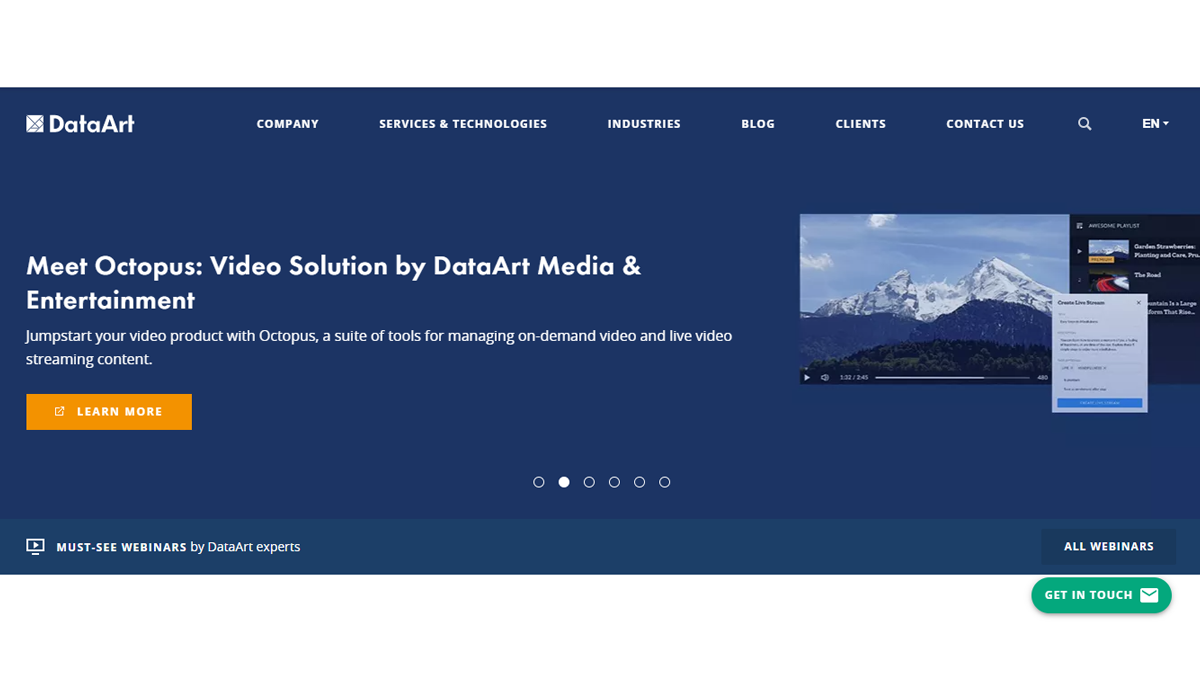 6. Codibly
Codibly is a technology and consulting company focused on Digital Sustainability solutions. Thus, it is among the top 10 software development companies in New York.
Their excellent work background is in software. They started out as a software house with fifteen people aboard the ship, seeking to deliver complete technical solutions.
Now that they are a talented team of developers group of over 60 members and growing as well. They are expanding into a technology that makes a difference and has a significant impact on the world of everyday life. Their goal is to participate in building a positive customer business environment and environment.
That's why their focus is on using cutting-edge technology, talent, and innovation to create end-to-end solutions for the Energy and Utilities industry in particular. They believe that this is the area in which they can make the most impact, transforming the electronics business into a digital enterprise and operating efficiently with digital sustainability as the core of their strategy.
Their certified record provides the necessary insight into how to work with large businesses and how to communicate with them. Companies such as PA Consulting Group, Southern California Edison, Engie France, Shell, UK Power Network, and many others. Hence, it is one of the best software development companies in New York.
Its clients have also used the solutions such as SAAS Analytics frameworks for reliability, demanding accountability platforms for both residential and commercial clients, and electric vehicles, operations management platforms, and more.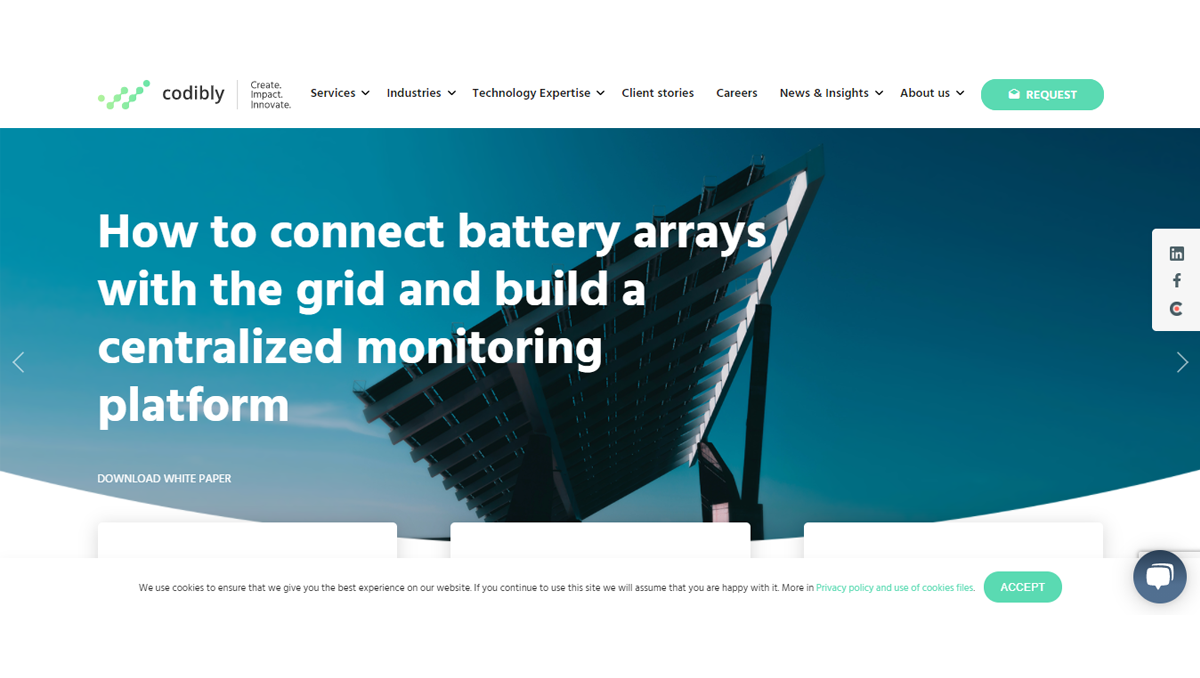 7. Bitbean
BitBean provides clarity and insight for the complete business structure. Thus, it is termed as the top software development company in New York.
The analytical nature of Bitbean empowers the core of a company's process in identifying barriers to growth and enhancing growth potential by identifying new business opportunities. However, by digging deeper into the respective industry and business and by using cutting-edge technology, they perfectly support the client's vision in achieving the best results.
Every level of growth creates new challenges. Their experience helps to analyze those challenges and to build software that transforms those challenges into opportunities. Their goal is to create custom software that helps to save the future and grow with the client company for a long time to come.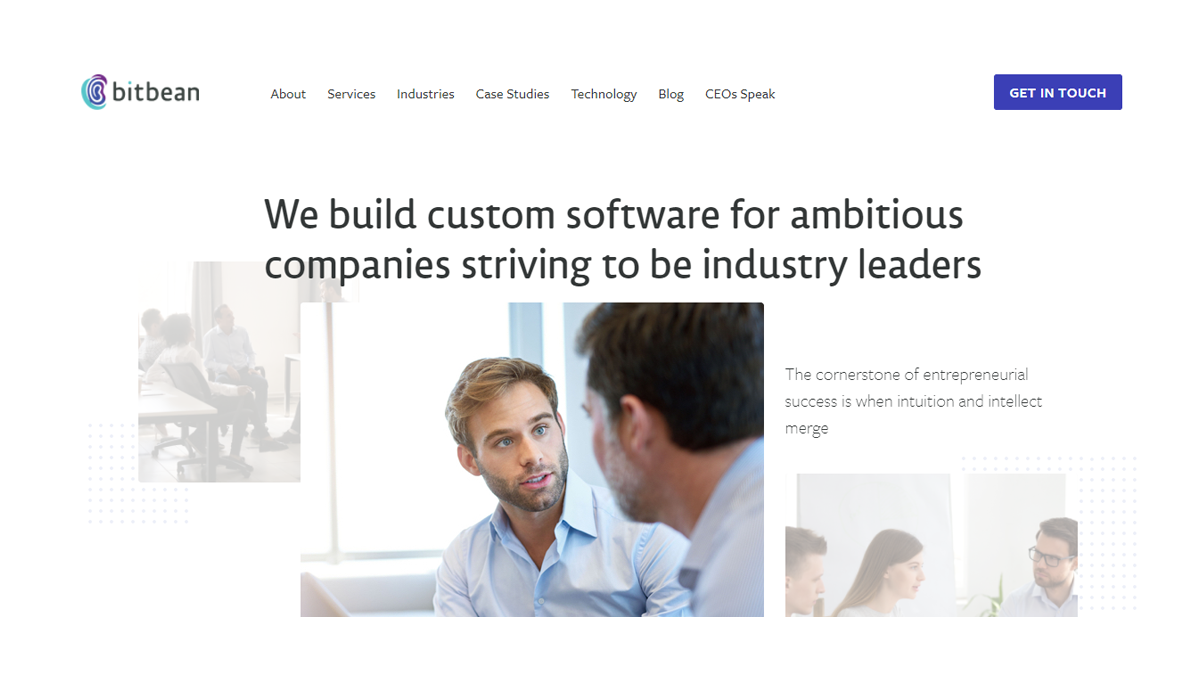 8. JetRockets
JetRocket is a technology consulting company that designs, builds, develops, and supports business level, mobile platforms, and software that help clients achieve their goals and grow their businesses. With its quality work, JetRockets is one of the names in the top 10 software development companies in New York.
Their development team has the in-depth technical expertise and advanced technical skills that ensure project success and customer satisfaction.
They adhere to strict quality standards. From planning and design to development and implementation, their Quality Assurance team oversees the project to prevent errors and reduce recurrence.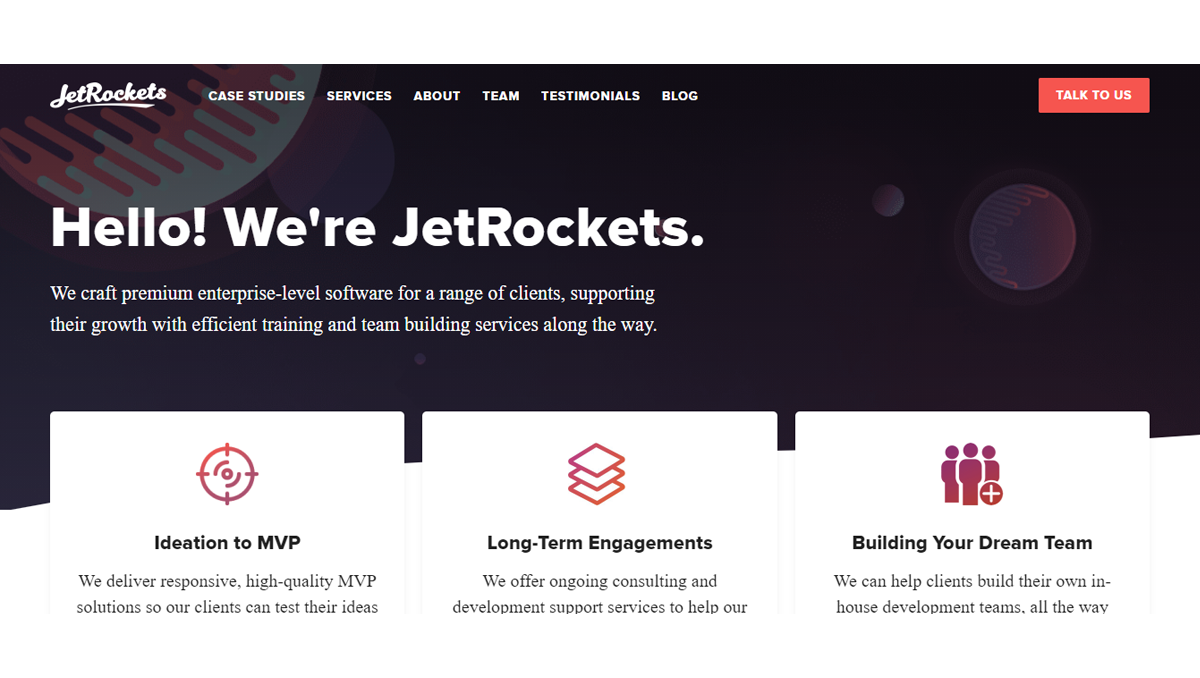 9. Perpetual
Perpetual is a software development company based in New York City. They help other companies develop a better user experience and quality software.
Their clients include major companies in the service and media sector as well as several startups in various industries. Hence, it is among the names of the top 10 software development companies in New York.
The Perpetual team also has a great love for EdTech (academic technology) and started the start of EdTech and built learning platforms for leading universities and companies.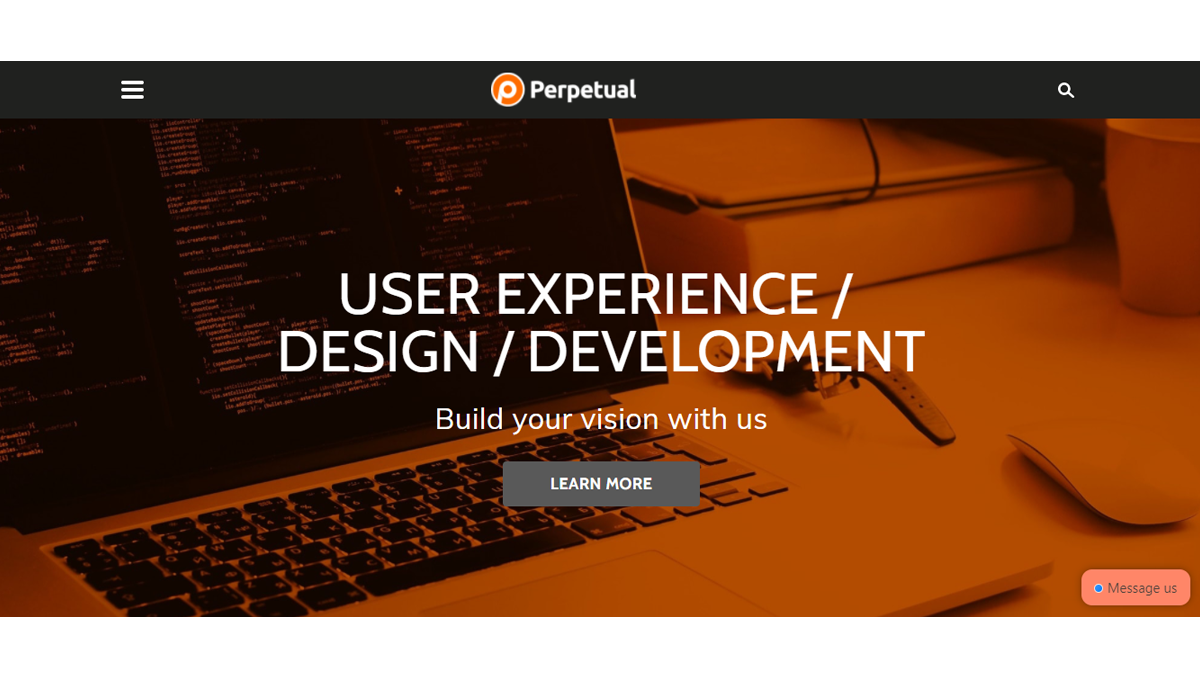 10. New Peak Solution
New Peak Solutions is a Chicago-based consulting firm with a development team. Its SharePoint affiliates have a real desire to bring unique and innovative software solutions to all its customers. Hence, it is one of the renowned names in the list of top 10 software development companies in New York.
As a team, they all love what they do and ensure their clients achieve their business goals and make lasting partnerships. They dedicated work to make their clients feel like part of the team. They have many years of IT consulting experience in a variety of industries including finance, law, technology, manufacturing, and many more.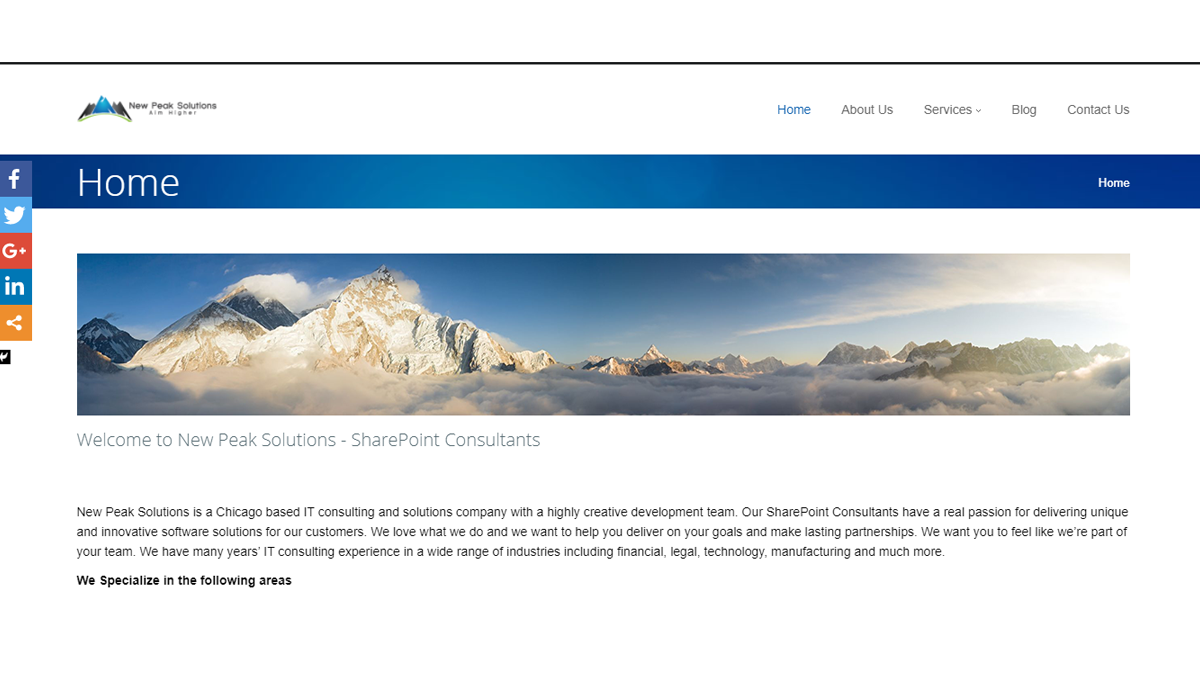 Conclusion:
Surrounded by world-renowned universities and products, software development companies in NYC are the right choices for customers who want to develop high-end software solutions. The market is well established in the field of finance, publishing, marketing, health care, and manufacturing and works best for their customers.
You can comfortably go with these Top 10 software development companies in New York, as Supersourcing has prepared this list after carrying out thorough research and analysis. These companies are ranked on the basis of client review, employee satisfaction, customer service as well as the development of technology.
Supersourcing also invites new and established website development companies in India to participate in future analysis processes by providing proof of their performance and being listed on the registration list.
Good luck with your future endeavor's! And we expect this list of top 10 software development companies in New York to ease your partner search and saves time.