Table of content
Web development practices frequently update their actions in this highly competitive world of web and app development. Business websites and mobile applications are getting in trends to introduce easy business access for users using the latest web technologies. However, businesses always try to be ahead of their competitors and follow the latest trends and techniques. To make it possible PHP development is leading the market to provide web solutions at a fast pace. Now, the question arises; what is PHP development and what are the hottest trends of PHP development?
PHP language is the most promising language which marked its presence in the field of web development. It is a widely used language and approximately 80% of the websites are built using the PHP development process. Let's understand in detail, what is PHP development and why use PHP along with the latest trends of PHP development.
What is PHP?
PHP stands for Hypertext Preprocessor. It is a server-side scripting language, specially designed for web development. It is simple to learn and use programming language and is open-source language. PHP is an interpreted language and doesn't require a compiler. 
It's code executed directly on server-side i.e., not dependent on client-side or client device for code execution. PHP development can be integrated with numerous databases, like MySQL, Oracle, Microsoft SQL Server, Sybase, Informix, PostgreSQL. It supports heavy websites as well, such as Yahoo and Facebook are developed on PHP.
It is a very powerful web development programming language as it can easily manage a Content Management System, such as WordPress and also controls the user access.

Why use PHP?
Usually developers and businesses prefer PHP over any other programming language, as it allows access to numerous features and functionalities based on client's demand. It helps developers to build robust web solutions and a superior website for any type of business.
PHP programming language is a highly secure, rapid, and reliable tech developing dynamic website. For any enterprise it is beneficial to hire PHP developers rather than a web developer. Selecting the right PHP framework allows the access of a large number of tools and resources required for web development.

Latest Trends of PHP Development
1. IoT Integration with PHP Frameworks
IoT has been noteworthy in the field of innovation and is one of the latest trends of PHP development. There are many organizations that are depending on IoT to make the products more smart and easy to use. For example, in the real estate business, IoT, one of the PHP new trends, used to make intelligent homes wherein every single item can be controlled through smart phones. A combination of PHP web development tools and IoT gadgets offers a lot of help in designing the overall coding structure. 
Being a dynamic and famous programming language, the PHP framework is adopting IoT technology at a high speed. PHP 7 is the latest version that offers a simple and easy synchronization programming thread that can perform various assignments with a single script. Other well known PHP frameworks, such as Laravel, Symfony have adapted the requirements of IoT development and this makes it the most ideal solution.
2. Extreme Cloud Integration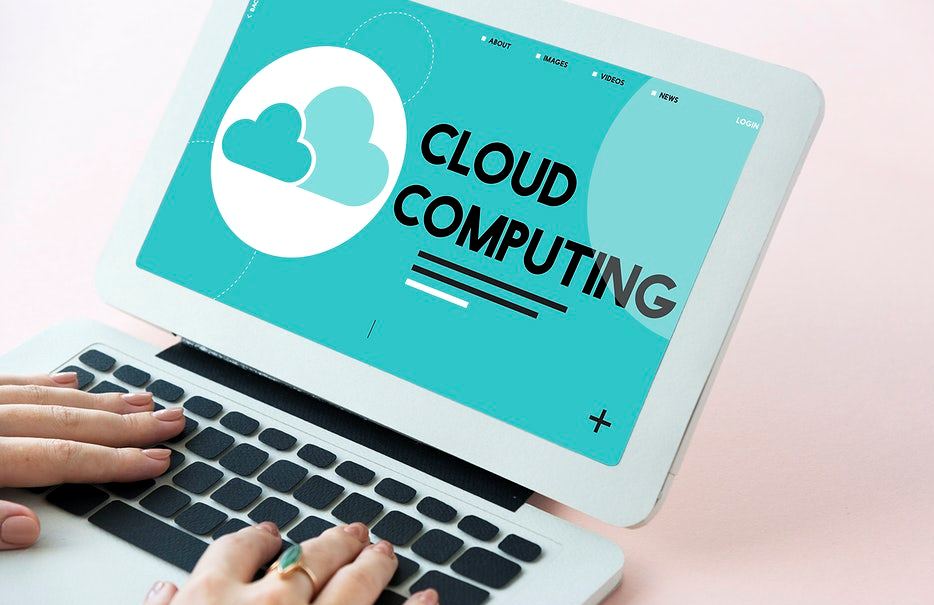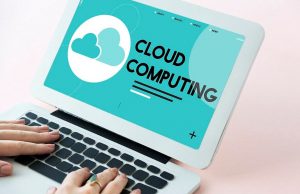 Cloud is one of the most marvelous technologies designed up to this point with minimum infrastructure cost. In addition to that, it provides an undeniable degree of safety and flexibility concerning inescapable accessibility. Thus, Cloud Integration is referred to as one of the hottest trends of PHP development in 2021.
With the immense appeal of the cloud, 2021 is more converging PHP sites directly into the cloud. PHP framework straightforwardly beats Ruby with much better scalability in interfacing with the web. This positive cloud integration technique is drawing in more PHP development sites to their foundation. Thus, a serious cloud combination is one of the latest trends of PHP development to access today.
3. Voice Search Optimization
The renowned and leading tech giants like Google and Apple introduced voice search feature about a decade ago, till then an enormous number of users have acknowledged and adopted voice search functionality in their product. We profoundly depend on Google's Assistant, Amazon Alexa, Apple Siri, and so forth. Now, it has become one of the hottest PHP trends in product development.
According to Edison's examination, a sum of 62% of the clients in the US have effectively attempted voice tech in 2020. Considering this detail, a huge number of small and big organizations have started to work on introducing high complexity to their web development projects by integrating voice search features. 
4. User Interfaces
Are you aware of the Receptive Websites or mobile apps? All things considered, the receptive web is only perhaps the most-talked about PHP trends so far. It is not just simply a buzzword or expression. User Interface alludes to responsive website designs that take on any environment to introduce upgraded internet experience to the end-users.
However, the central idea behind driving the responsive web is that space should not influence user behavior or user experience. In this manner, it obliges various people from different tools including a PC, smart phones, as well as tablet computer individuals. Overall, a responsive web reinforces the idea of using HTML and CSS for web development, and furthermore it quickly hides, resizes, enlarges, and diminishes any website that looks great on a specific type of device.
5. Headless Development
"Headless" focuses on the software that performs straightforwardly with no front-end. In this system, front-end and back-end decouple together and that permits boosting of areas that are failing to meet expectations with a customized structure. It is one of the hottest trends of PHP development that attracts a lot of developers and businesses to  integrate this feature in their product.
Headless Development is one of the latest trends of PHP development  to follow in 2021,  that deserves your attention and consideration. It directs to the software programming architecture that works without a front-end technology which is also called a Server-less strategy.
Headless or static development is perhaps the most used and hottest trends of PHP development in 2021 to further upgrade locations and enhance performance.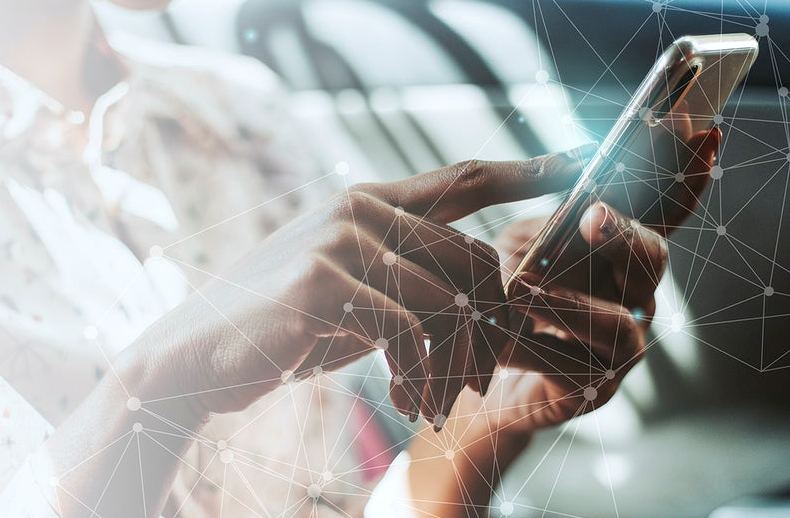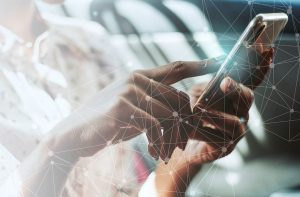 Why do Businesses Prefer PHP for Web Development?
There are many reasons why PHP is used for web development and are as follows;
A large number of PHP specialists are there, which results in high competitiveness and lower demand of wages, it automatically causes reduction in development costs.

It is a highly flexible programming language that supports multiple platforms such as iOS, Linux, Unix, and Windows.

Use of PHP programming language for web development makes website page load faster as compared to other technologies.

PHP provides a wide-range of web development frameworks that allows developers to build some amazing and customized feature-rich websites and mobile applications.

It allows a wide range of database integration or can say, with almost any type of database.

The codes are compatible with multiple platforms. In other words, to let the website or application support multiple platforms, developers don't have to write specific codes for each platform. 

PHP websites can run on such components that are available for free. For example, a website runs on an Apache HTTP web server deployed on the Linux operating system, and uses MySQL database. All these components are open-source and well-tested tech-stacks which require less time and money for development.

PHP has good flexibility and compatibility with Cloud services. As, the PHP applications can be deployed on cloud servers and can provide excellent scalability.
Are You Planning to Build Your Upcoming Project using PHP Development?
If you are planning to build your next business solution using PHP web development, then undoubtedly it is a great call. Many existing businesses even shift their website or mobile application to PHP language. So, you can also take PHP without any hesitation for your business solution. 
It offers a wide variety of web frameworks that supports a wide number of functions and features to support developers to build quality products. PHP is a popular and leading server-side web scripting language that supports customized web solutions and design dynamic web pages. Ensure to choose the right development platform to avoid any type of complexity or failure while developing an app or website. 
Therefore, to be on the right side of the product development and choosing the right framework requires expert eyes. To make it possible, you need to hire expert PHP developers or top PHP web development companies. Thus, to make your search easier and faster, Supersourcing works as a bridge between yours and agencies' needs. On the Supersourcing platform, you can find expert and verified developers and agencies. Let's check it out and find the right business partner for your quality business solution.

FAQs
1. Is PHP development relevant in 2021?
PHP is a programming language use to build any type of website or mobile application in 2021. PHP development is the best suitable web development tool with which you can easily build anything ranging from a landing page to a simple WordPress website and to complex web platform. One of the major reasons why we use PHP for web development is because of its flexibility, multiple integration opportunities, nativity, and high page load speed.
2. Is PHP dead in 2021?
No, PHP is alive and kicking in 2021 too. It is very much in use in web development and possesses one of the world's most popular frameworks – Laravel for web development is based on PHP. Undoubtedly the PHP developers community is growing and so is the quality of codes.
3. What is the future of PHP?
Today, PHP is one of the best solution providers to a wide range of app development issues. Although, people are still talking about this tool and this clears the air that the future of PHP is good. It is going to stay in trend for a few more decades. However, PHP is available with many updates in the form of frameworks. It ensures more effective development with better and clean code writing.