It is very hard to build any startup and come up with a unique product idea, develop the product, and introduce the product in the market with an innovative marketing strategy. This is a basic startup strategy. However, to make the product successful, it becomes necessary to understand the market needs and be sure that the product you are going to provide is willing to fulfill the customers' needs. Hence, to save all the expenses in the initial phase only, the companies are likely to go for the minimum viable product (MVP).
With this, they can understand the customers' needs precisely as well as, with their valuable feedback, the company can work over it and improve the product. Along with this, it will prove a great marketing strategy to generate awareness and need about the product in the market.

Let us learn about what is a Minimum Viable Product. But firstly, we would understand the exact meaning of 'viable' in terms of product and the company.
What does "viable" mean?
Viability stands for a service or product which delivers maximum value to the customer or user.
The main characteristic of developing a Minimum Viable Product is to ensure the maximum viability of the product. It is important for a startup to explain what unique they are offering with their product, instead of how they are offering. In other words, every user is always concerned about what a product does? instead of how it does it?
On average, about 60% of any product or software is not used at all. Hence, it becomes necessary for the company to analyze and meet customer demands by producing a viable product or software.
What is MVP or a Minimum Viable Product?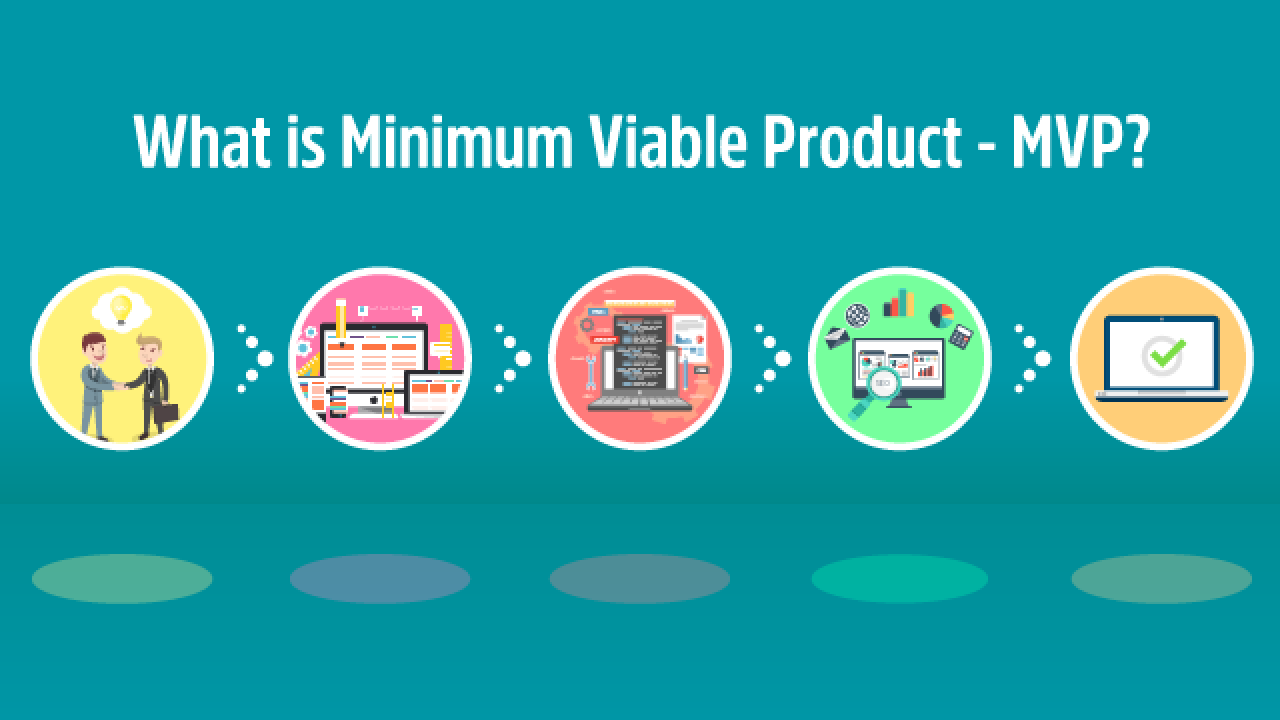 A Minimum Viable Product or MVP is a product or software having unique features or attributes to attract new customers and validate the idea in the initial phase of product development only.
Likewise, while developing the software and following the MVP Software Development process, the development team is likely to fetch user feedback as soon as possible to work over it and improve the product too.
In other words, we can define Minimum Viable Product as a part of other existing software or tools to test its viability before it enters into the development phase to be part of the product or the software. It might be possible that the viable product looks functional whereas it has been manually operated by the developers.
The three basic characteristics of a Minimum Viable Product are;
An MVP Software or Product should have a USP so that people will be willing to use it or buy it initially.

An MVP Software or Product should depict ample amounts of future benefits in order to retain the early users for a longer period of time.

During an MVP Software Development phase, it can easily provide a number of genuine feedbacks to guide the development in a better direction.
What is the Purpose of an MVP Development?
The first version of any software or product development is often termed as a Minimum Viable Product. This initial version of MVP software development allows the developer to collect and analyze maximum amounts of feedback from the customers with minimum efforts required.
There are a number of reasons why the company choose to develop and release a Minimum Viable Product initially;
This helps the development team to finish the product and release it as quickly as possible.

Testing an idea with the real-life audience before investing a good amount of budget in the full-fledged product development phase.

The MVP Development helps in learning about what affects or impacts the target market and what doesn't for the Company.
MVP Development not only allows the company to validate the whole idea before building the final product. It also helps in minimizing the wastage of resources and time in case the product doesn't seem feasible or gets a good response from its users.
Steps for Minimum Viable Product Development
The product starts its life from an idea and by going multiple steps ahead, as the product can see the phase of success. A successful product is one that is high in demand and leads to a feasible idea by following a refined development plan.
A successful MVP Software Development requires to follow a few steps before that it requires basic learning and instruction while getting into the development phase.

Basic Learning & Instructions:
Before starting any work it is important to analyze and learn about various aspects of it and these are as follows;
The sole idea of implementing MVP Development is to save time, resources, and expenses. Therefore, try to spend less money and effort, and identify all the sources to get feedback and stick to it.

For your Pilot Experiment try to build awareness about it and make sure to have early adopters as well.

Try to get Crowdfunding for your product by directly selling it, which helps you get genuine and reliable feedback as well as can invest this money in further MVP Software Development

Interview Customers all the time, which helps to get feedback and improve the product. Hence, in a short period of time, you can develop the final product which is reliable and quality as well.

Use Social Media to generate product awareness and reach a great number of audiences at once. This will save a lot of time and expense as well. Apart from that, we can use Ad Campaigns too, to see MVP reaches its Target Audience.
Step 1. Define the Purpose of Developing the Product/Software
The first thing required to develop a product is to define its purpose of development. Simply look for the answer to the question "What do you need this product for?" A good and satisfactory answer to the question will lead to move ahead to step 2.
Step 2. Define the Target Audience and Narrow it down
If you try to reach a wider audience and expect to make them satisfied, then it would be a mistake. To increase the chances of your success, try to focus on a limited audience initially, and offer your product. Having detailed information about the customer like, how much he liked the product, his chances of purchasing the product more than once, how educated he is, and many more. The detailed knowledge about the user's lifestyle will allow you to learn about whether the product will remain in demand or it might cause any problem in the future.
Step 3. Analyze and Evaluate your Competitive Market
Before introducing your product into the market, it is very important to learn about your competitors and along with their USPs, market coverage, selling strategy, market share, and other valuable details.
This will help you make your strategies intelligently and learn about how to reach the target audience and where to target the customers as well. When you are aware of the strength and weaknesses of your competitors, you can easily analyze what makes your product unique or what it lacks to become so. Also use primary and secondary sources of information like visiting websites, reading blogs, annual reports, advertisement style, newspapers, magazines, survey reports, etc.
Step 4. Do the SWOT Analysis and Define the User Flow
The goal of SWOT analysis is to analyze the strength, minimize weaknesses, avoid threats, and use available opportunities for your growth.
User Flow is guidance for a website or app to manage content and design. While making a user flow, it is important to understand the requirements of the customer and make sure you are fulfilling those customer expectations.
Step 5. Prioritize the List of Features and Define the scope of MVP
List all the features for the product which may require in the future as well. This will ease the work in the planning stage. Apart from that, the technique helps developers to choose useful and valuable features both primarily from the user's point of view. Prioritize all the sorting features as it will help to define the scope of an MVP.
Step 6. Engineer an MVP by choosing the Best-fit Method
Lean is one of the most Agile Software Development Methods which follows principles, like eliminating waste, quick delivery, enhancing learning, and building integrity. Lean startups apply iterative development by following these principles. Apart from that, other methods that can be chosen are Scrum, Kanban, and Extreme Programming. Choosing any one of the iterative development methods is critical, as it allows to build a consistent feedback loop.
Step 7. Apply Alpha & Beta Testing
Alpha is in-house testing and Beta is on-site testing. In alpha testing, a limited group of people used to evaluate the product. If a product passes this test then, it moves ahead on beta testing. It will allow real users to work over the product and try it for 1-2 weeks. Then take the feedback from the on-site user and upgrade the product and again do in-house testing. The iterative process continues until you get a satisfactory product.
---
Recommended Reading:
---
How much do you need to spend to build an MVP?
At first glance, the variation in MVP development seems insane. The MVP Software Development price may vary from $5,000 to $100,000. This much variation in the price depends upon the complexity of the app idea, the type of a module MVP you want to make, the team size is involved in it, and other factors as well.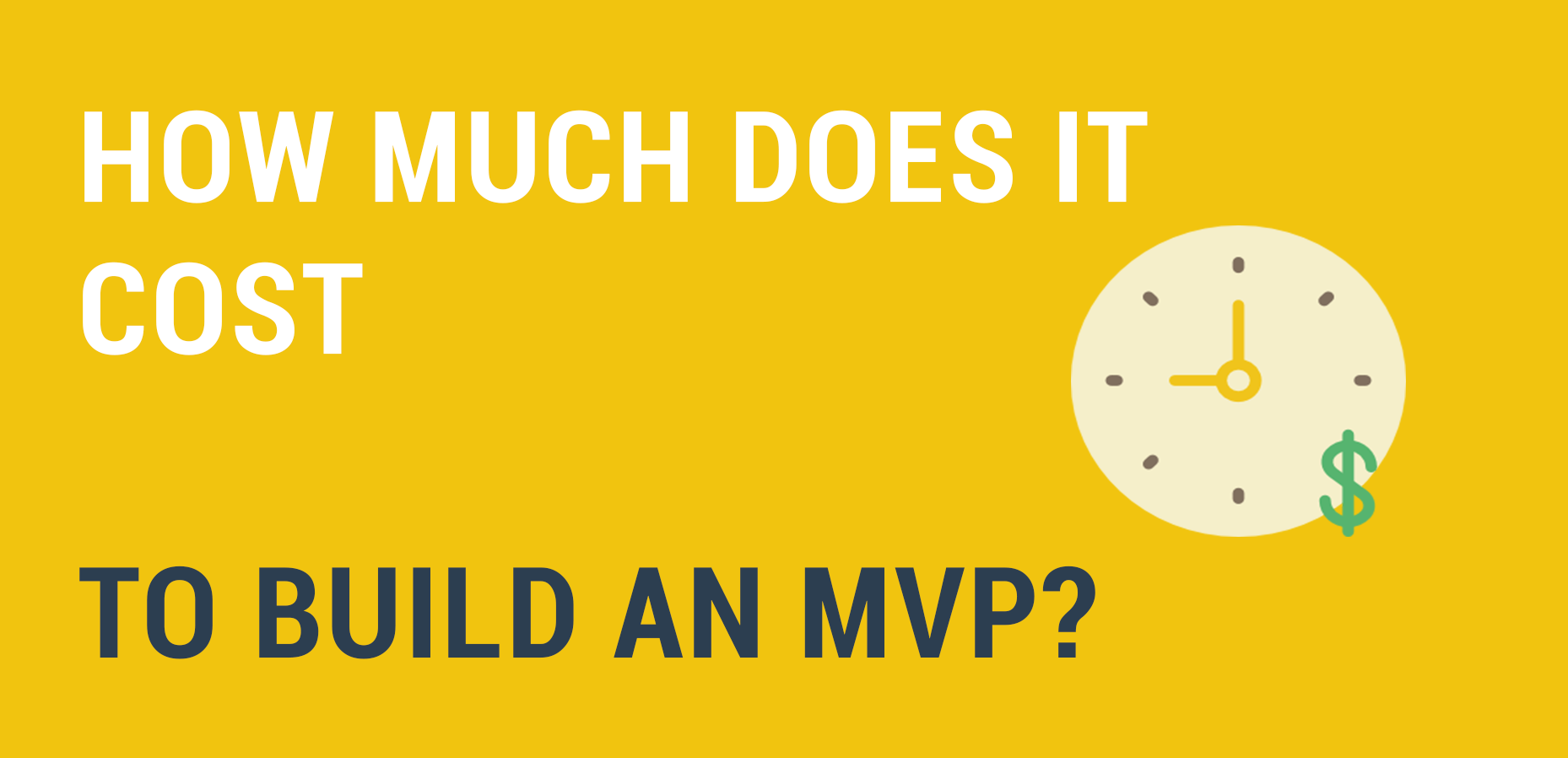 Freelance MVP Software Development:
The MVP software not only is developed in-house, whereas freelance software developers can also be hired. Here, the expense could be less as compared to in-house software development. Hence, for a typical project a team of employees to be hired on a freelance basis and need to work over it to get all the things on a single platform. It might be tiring but could save some money as well.
In this regard, a full-stack developer needs to be hired on a freelance basis. It costs about $6000 per month and the specialist needs to be acquired during the entire project development.
A Designer needs to be hired, which costs about $5000 per month. This specialist should only be needed during the initial phase of the MVP Development.
After that, a Tester is required for the entire project and it might cost about $2500 per month.
Therefore, overall the monthly expense for the MVP Software Development will cost about $13,000 per month. And these prices may vary from one country to another. The average rate of freelancers in India on an hourly basis is about $50.
In-house MVP Software Development:
When a company is having an efficient team of its own, then they tend to go for in-house development of MVP Software. It provides easy interaction, transparency, and clear communication. However, providing quality remains the in-house developers' responsibility.
It becomes much easier to coordinate with the in-house team and the success and quality of the product solely depend on the motivated developer. Despite all these advantages, the only disadvantage involved in it is the higher cost as compared to Freelance developers. A full-time developer also used to be paid for the holidays and the company had to bear those expenses as well.
A full-time full-stack developer costs about $9000 per month for an in-house company.
A Designer on a full-time basis costs about $3,500 per month.
And the Tester on a full-time basis costs about $4000 per month.
In in-house development, the company also requires assigning a Project Manager as well, and it will cost about $7000 per month.
Hence, the average expense of the company for in-house MVP Software Development will cost about $24,000 per month.
Hiring a Web Development Agency:
To look for a dedicated and quality web development agency would be a tedious task initially. But, once you get a reliable agency, now you can relax and just witness the MVP Software Development.
Then you don't need to stress yourself to hire any specialist or dedicate a small team for this specific task. Here, you can save your time and make your staff work on other long-term projects.
These agencies might vary a lot in the overall charge, as agencies might charge on an hourly basis or monthly basis. It totally depends on the agency or on your negotiation skills too. Though it would be difficult to predict the charges right now you can go for a good agency as it is a good and feasible option for the company to get their Minimum Valuable Product developed easily and by following the deadline as well.
Conclusion
If you are looking for any agency or company to get your MVP Software developed or looking for hiring a team of skilled developers to take your project ahead. Then you can meet your needs easily while being in association with Supersourcing. For any type of business assistance, you can contact us anytime. Also, you can read other informative blogs on our website.