Table of content
UI and UX i.e. User Interface and User Interface both are different but
are interwoven. Hence, it is quite complicated to define one without the
other i.e., UI without UX and vice-versa. UI and UX are strongly
correlated with each other in building a quality website. However, to
provide a quality UI entrepreneurs aim to provide highly visually
appealing and usability of websites to make users stay longer. As a
result, they keep an eye on the latest UI trends to stay in the
competitive market and retain users.
Though, Covid-19 pandemic has taken our lives in such a direction that
no one could have predicted. In no time, our home became an office, our
kitchens became classrooms, and our pets assumed new roles as a
therapist. However, in future and now as well this current situation is
considered as a great sorrow. On the other hand, it is also the time
which introduced the most remarkable digital transformation, since the
inception of the Internet.
Similarly as everything globally has advanced throughout a time period,
the UI trends have also changed with time. The graphic designer needs to
remain updated with such trends to design heavenly sites and graphics to
remain on the highest point of the game. It is 2021 and the UX and UI
trends of 2019–2020 are outdated in 2021.
Top UI Trends to Follow in 2021
1. Unique Illustration and Animation
One of the major UI design trends of 2021 requires brilliant animation
and unique illustration. Digital or hand-drawn, 2D or 3D, custom outlines,
and so on. The free structures, unaligned components, elements, and
immense asymmetry, not just help platforms stand apart from the generic.
However, it establishes a cordial and welcoming environment that
guarantees a superior user experience
for the users. Moreover, to make these pages stand out, these
illustrations regularly come up with complex motion design.
This dynamism makes it simpler to get user's' attention and clarify what
the organization or the brand has to offer initially. An interesting
illustration can give websites or mobile applications development
their own character, making them more memorable.
Hence, these feedbacks for such dynamism ought to be remembered too.
After an event occurs, feedback should be given to guarantee that the
planned activity has really occurred.
Moving elements and surprising animations make users curious to scroll
further and see what's next. Thus, whenever a change is introduced it
should be tested to maintain the conversion rates. If used right,
minimalistic with a dash of perfect 3D illustration, a service website can
in any case look professional while being up-to-date.
2. Artificial Intelligence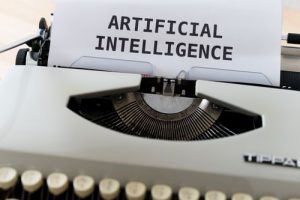 AI is another major demanding UI design trends of 2021. Artificial Intelligence
keeps on being integrated into almost every conceivable product. However,
it is questioned whether it will replace designers' imagination and
thoughts. Despite that, it will benefit and facilitate our work. Due to
AI's information gathering ability (of gathering enormous amounts of
data). AI provides more personalized items that are 100% custom-made to
every single person's requirements.
Google's AI-powered
Smart Reply and Smart Compose – Gmail tools do the work well by producing
exact responses which is a great time-saver particularly if English is
your subsequent language. The suggested responses are well recognized, and
distinguishable because of their contrast with their surroundings.
You may have seen that those long and exhausting onboardings which were
designed to know the user's, show up less frequently as they are being
replaced by Machine Learning.
Items will get familiar with clients based on their behavior, which will
assist to make a superior personalized user experience. Thus, eventually
lead to a higher conversion rate. Also, instead of designing numerous
onboarding screens, we will be able to focus on delivering smooth User
Interface and Experience.
3. Virtual Reality is about to have its moment
It is specially for the non-gamers – regardless of whether you couldn't
care less about computer games you'll see VR impact your profession –
indeed.
The gaming industry frequently introduces innovation and new technologies
into designing digital products and VR is the latest trend at the present
time. Virtual Reality is growing dramatically – with the worldwide VR
gaming market size.
For VR technology, it has been a slow beginning when headsets first
marked their presence in the market in 2016. Market speculation causes
higher costs and a lack of must-have exclusive substance. However, at that
point VR acquired traction with more releases.
Indeed, when Virtual Reality becomes standard, all things considered, UX
designers get into designing interfaces on VR based platforms to up their
presence.
VR from what we can tell will no doubt hit the business environment
first, so in case you're pondering about the primary port of call, it'll
probably be designing meeting software – assume Skype or Zoom, except in
VR to increase presence.
On the off chance that you've been excusing your association with VR
since you have practically no interest in the gaming world. We're here to
break the news that the up rise of VR will in any case influence your
profession. We anticipate that this will occur over the next two
years.
So for those of you who thought VR was dead in the water, reconsider. As
VR demand is increasing and becoming the latest UI design trends in
2021.
4. Complex Typography
Each designer realizes how important it is to choose the right font style
for a site, application, or product. Clients often partner a specific font
style with some big brand. No one would use Roboto font if it wasn't for
Google. The Internet made this front and showed it to the entire
world.
People don't care to read on the web, they scan. In such a manner, they
find information that is significant for them. Hence, experiment with font
styles became one of the surprising UI trends. Today website designers
utilize complex typography. They attempt to highlight the important
information and pass it on to customers.
Nowadays we can regularly see websites that are completely based on
typography. They look exceptionally new and engaging. Considering text
styles as a general rule, their blend is a significant part of the design
for any web solution. Overall, conveying messages with attractive fonts
for typography has become the new UI trends to attract customers.
5. Augmented Reality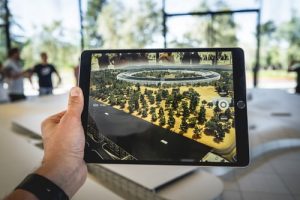 Augmented Reality made its entry in 2000 and turned into a household term
in 2013 when Google introduced
Google Glass. The launch of the Google Glass was a complete fail and left everybody
unimpressed.
In 2021, website UI design trends
will include considering new ideas, or somewhat adhering to the grid.
Forget the UI that is just limited to screens. Rather you should emphasize
interaction which gives an experience that the activities are occurring in
the real-world environment.
AR UI trend can have various approaches:
Object-related, real-world objects that have fastened connection and
interaction;
Fixed to screen space, where the users needs to put the camera in a
particular manner;

Real-world related, which uses the real worlds surrounding.
Due to such approaches and the consistent rise in AR UI trends, the
prominent organizations will be looking for designers that can design for
Augmented Reality interfaces and make graphical overlays.
6. Voice User Interface (VUI)
Voice UI trends permit users to communicate with the UI using voice or
speech commands.
The voice assistants like Alexa, Siri, Bixby, and even Google Assistant
have made a huge buzz in the market and have introduced a wonderful User
Interface. They will keep growing in UI and UX design as it is developed
with precision and usage rates.
The basic idea behind a voice user interface is to get rid of the need to
type through the interfaces. Fortunately people are adopting this UI
trends with great enthusiasm as it likewise turns out to be a reasonable
alternative for individuals with accessibility issues.
Now, even as search engine optimization looks for voice-command based
searches or queries. The voice activated UI is one of the crucial features
that organizations will look up to. Due to regular updates and new
advancements, the conflict in UX designing groups is increasing like never
before.
The major reason behind why voice interfaces are actually not utilized is
to limit the "word recognition" accuracy. However, now things are
changing, which makes it one of the important UX and UI design trends of
2021.
7. Glassmorphism
Earlier, Neomorphism was generally used in the website designing process.
It addresses a blend of two normal ways to design the UIs. They are called
Skeuomorphism and basic designing. These UI trends differ a lot from one
another and are frequently considered as exactly opposite. 
However, in 2021, website designers got another enthusiastic UI trend
which is called Glassmorphism. This trend comes from the blur effect or
called blurred background. At the point when individuals look at an
element, it appears to be that they are glancing through the glass.
These glass-looking translucent elements give a distinct progression  and
a proper hierarchy on an interface. They do it by impersonating profundity
that assists users in differentiating what is toward the front and what is
further back on the screen. However it doesn't look that
mind-boggling.

Conclusion
In 2021, UI design trends are a blend of moderation, working on UX,
pastel tones, complex typography, and vivid 3D visuals. To prevail in
making special and engaging UI trends, attempt to pick and consolidate
several tendencies that will focus on speed, simple page design, mobile
first approach, and above all, spiced up with Artificial Intelligence.
On the off chance that you are searching for a UI/UX design
organization to execute all your needs and requirements, hire UI designers
from Supersourcing. Our platform provides expert agencies that provide custom software
products for your business as per the best business practices.