Table of content
Great minds think alike. But do they share the same bad habits? CEOs and founders may be visionaries in their field, but they are as human as you or me. So, let's see what are the not-so-great habits of great founders and how there's always a human element in them despite being the skilled and talented entrepreneurs who are the movers and shakers of the corporate world.
1. Using Bad Language a Good Number of Times!
"Say f**k a lot — a LOT of times."
-Ankur Warikoo, Co-Founder and CEO, Nearbuy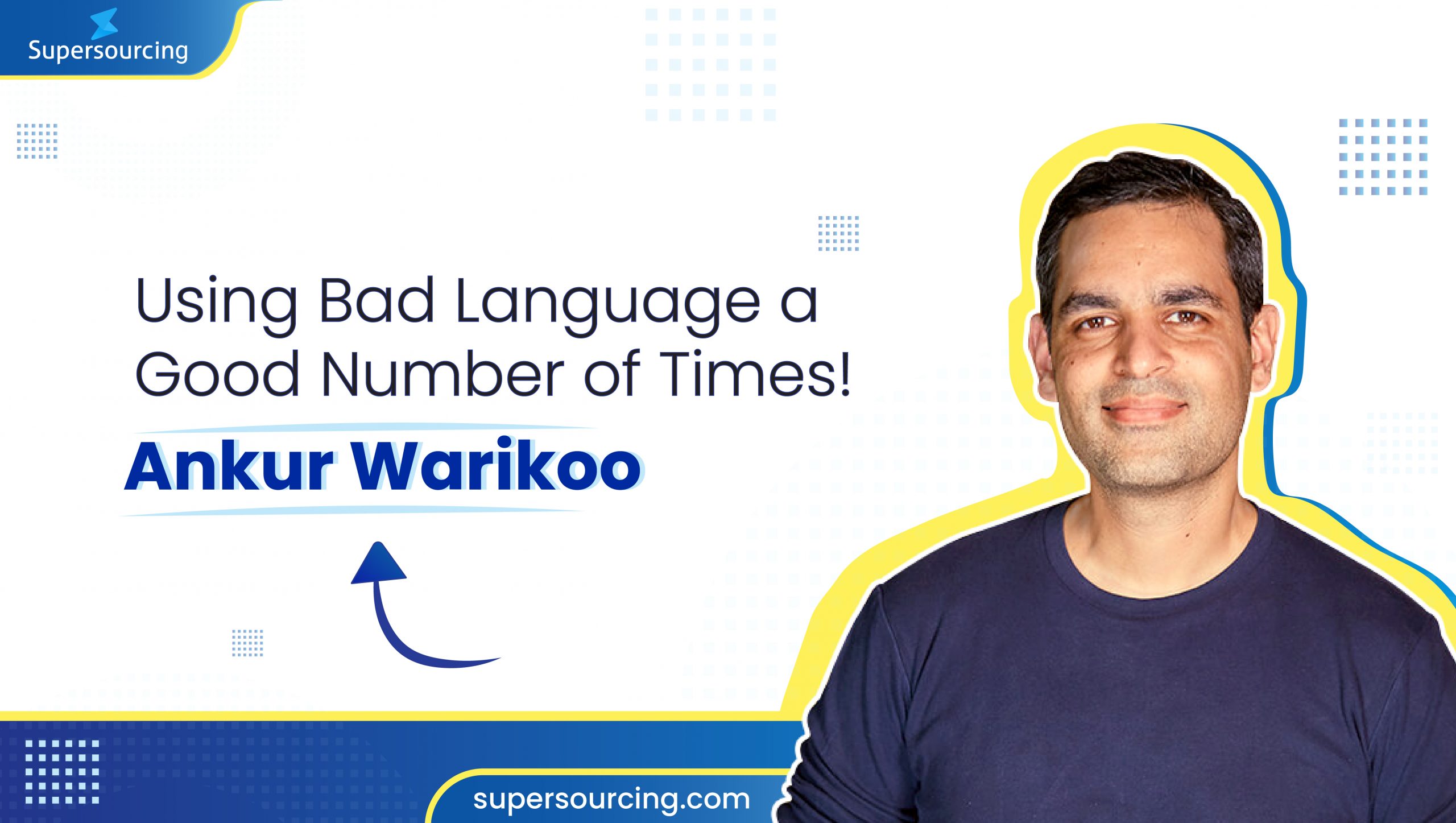 Ankur is the CEO and founder of Nearbuy India Private Limited, operating an online platform for enabling merchants and their customers to discover, engage and build a network. Nearbuy provides deals and coupons across different verticals that a consumer usually spends on. Formerly known as Groupon, it changed its moniker to Nearbuy in August 2015. The company was formed in New Delhi, in 2010. It has functioned as a subsidiary of Little Internet Pvt. Ltd. since December 2016.
The Numbers
A Team of 503 employees.
Annual revenue of $80.2 million.
Generates $25.5K in revenue per employee.
Received $22.2 million in funds from investors like BlackSoil and Sequoia Capital.
Acquired by Paytm in December 2017.
A Real-Life Rancho
While most of us were content with being able to pass with grace marks, Ankur, at the age of 12, was busy running his business.
Ankur through his Youtube channel has been answering much important life, as well as business questions with ease.
Laurels received by Ankur are;

SB Young Leader Award 2005-06 Indian School of Business
India's Most Promising Entrepreneur Award (2013) Enterprise Asia March 2014
FORTUNE India 40 Under 40 List Fortune Magazine (India) March 2013
FORTUNE India 40 Under 40 List Fortune Magazine (India) March 2014
Top Executives Below 40 Years (2014) – Business Today Magazine
"30 Entrepreneurs of the year 2017" by SiliconReview
2. A Nail Biting Start to a Startup?
"I bite nails while watching anything!"
                                                            -Vinay Singhal, Co Founder & CEO, Wittyfeed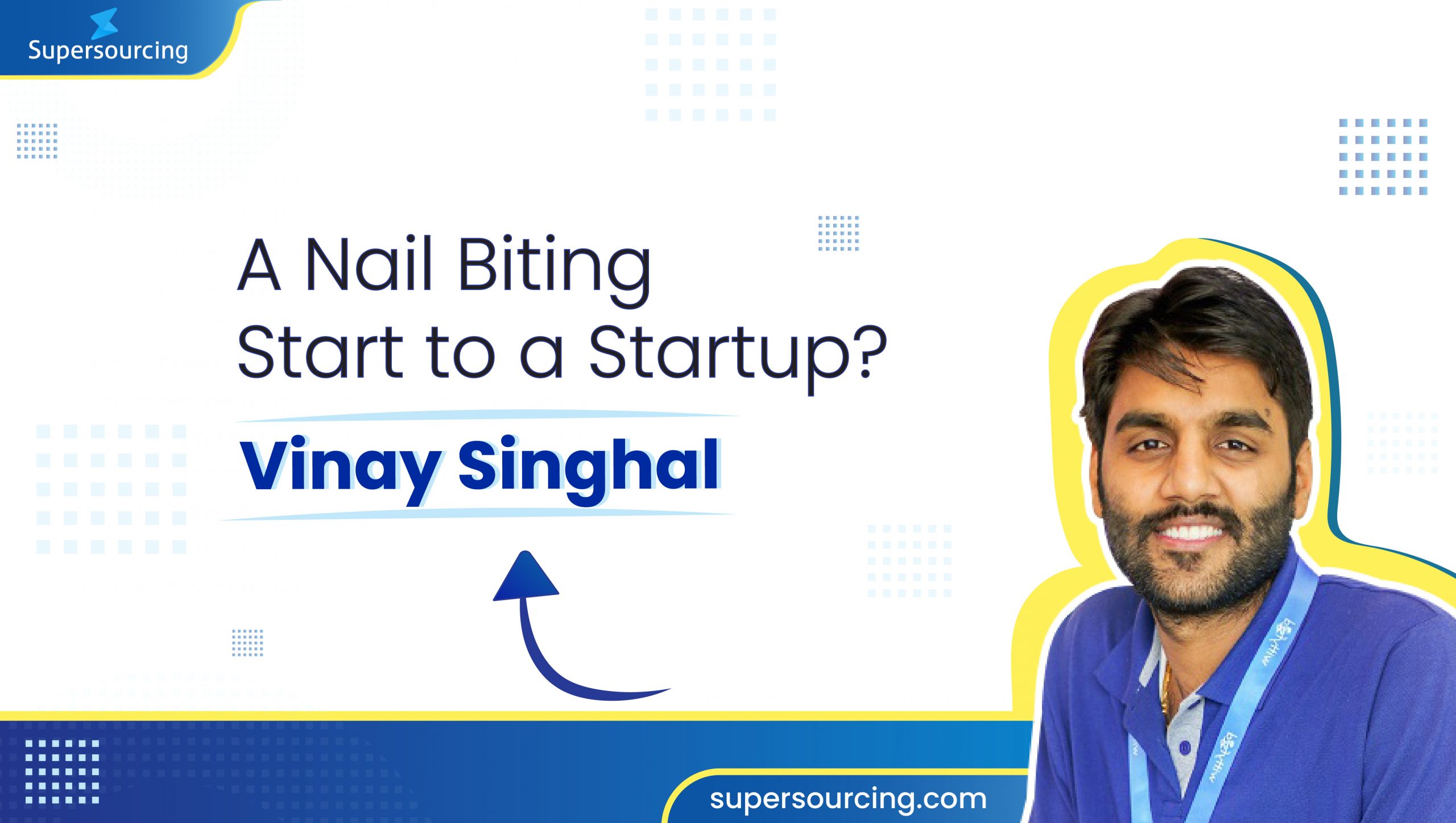 Vinay is the CEO and co-founder of Wittyfeed, an internet platform owned and operated by Vatsana Technologies. Wittyfeed is among the largest content platforms to offer curated charticles, listicles, and visual content on everything from lifestyle to fashion, travel, and entertainment. Wittyfeed's parent company also offers stories, display banners, live shows, content recommendations, and social media campaigns. The company was founded in 2010 in Indore, India.
The Numbers
$6.2 M in estimated revenue annually.
12 Million user base.
Second largest content generation platform in India.
Funding from Singapore Angel Network and leading Venture Capitalists like Rahul Maroli (Ola).
WINay Singhal
Vinay is a serial entrepreneur with vigor to conceptualize innovative ideas with the help of technology.
Vinay says Wittyfeed is an extension of our two beliefs that nothing is more powerful than storytelling and if the content is king Distribution is God.
On his way to starting Wittyfeed, he found the Indian answer to Buzzfeed.
He was one of the first people to dive into the Digital Content space.
Vinay says your brand value reflects your Values.
3. F2F is One-to-One Communication!
I do not use calendars for internal meetings and force people to see me in person.
-Vijay Shekhar Sharma, Co Founder & CEO, Paytm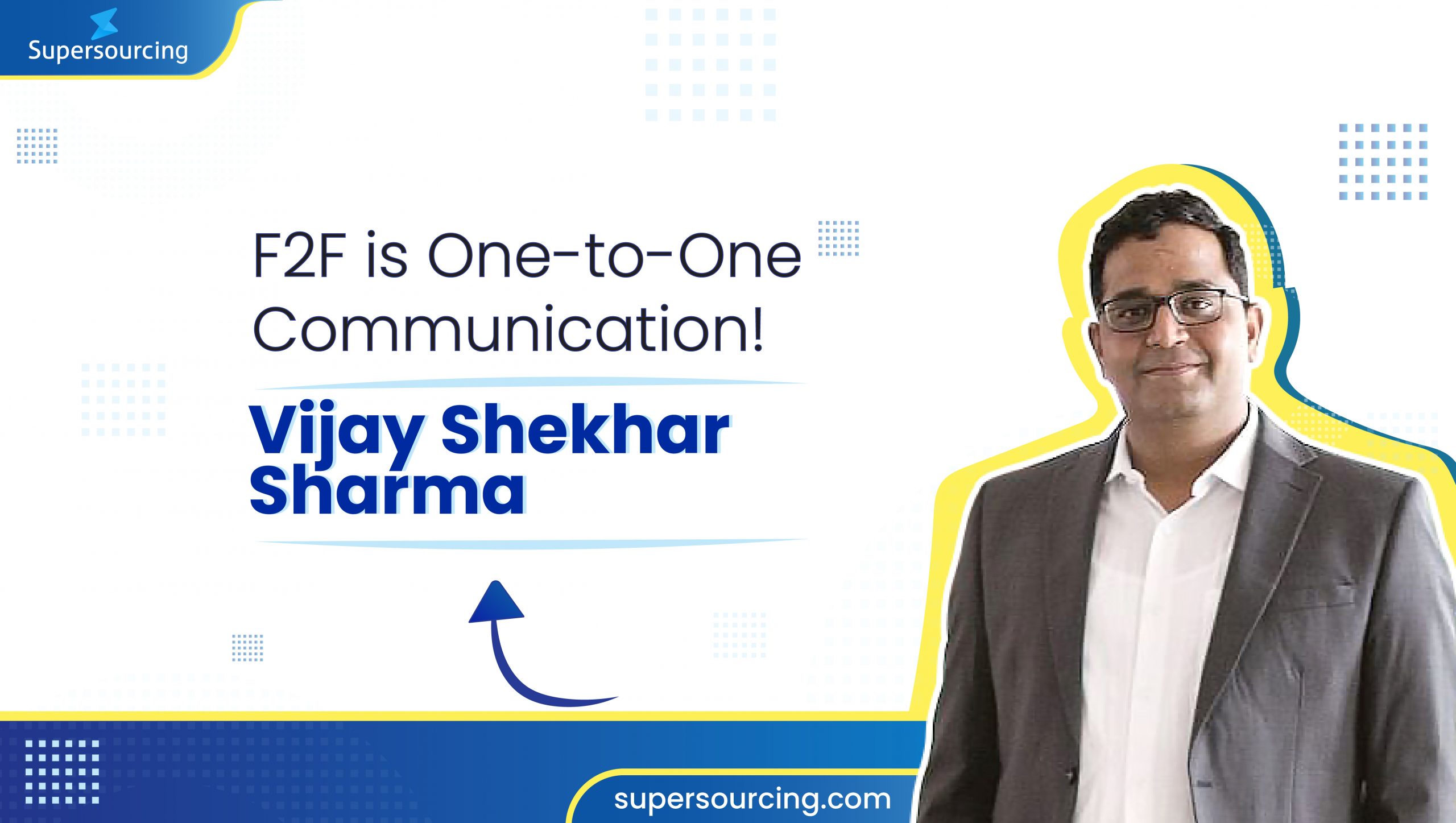 Vijay is CEO and co-founder at Paytm. Paytm Mobile Solutions Private Limited operates an eCommerce website serving clients in India and Canada. The company lets users shop for products at an online mall. This includes mobile, electricity, data card, DTH, movies, landline, utility, education, entertainment, mobile, men and women fashion products, kids or baby products, toys, and even bus tickets! The company also provides a Paytm Tap Card to promote offline and digital transactions at merchants' PoS terminals. The company was founded in 2009 and is based in Noida. As of 2013, it is a subsidiary of One97 Communications Ltd.
The Numbers:
India's largest mobile commerce platform.
Paytm has over 350M registered users.
It has $510 M in estimated revenue annually.
Paytm is a brand of India's leading mobile internet company One97 Communications.
One97's investors include SAIF Partners, Intel Capital, and SAP Ventures.
Paytm Karo to Paytm Kardiya
Vijay was featured in the World Billionaires List by Forbes occupying 1567th rank. He was crowned as India's youngest billionaire.
Vijay faced a language barrier when he joined college but like a true hustler, he picked up on the English language and mastered it.
While demonetization slashed away the cash within a short period, a huge part of the population turned towards digital payments. This move gave a big boost to PayTM which gained tremendously from demonetization and spurted to growth.
This mobile app has grown and expanded rapidly over the past nine years, and today it brings easy financial access to India.
4. Social Media Ninja!
I keep checking the number of connections on LinkedIn, followers on twitter and likes/comments/shares on Facebook.
-Amit Grover, co-Founder, AHA Taxis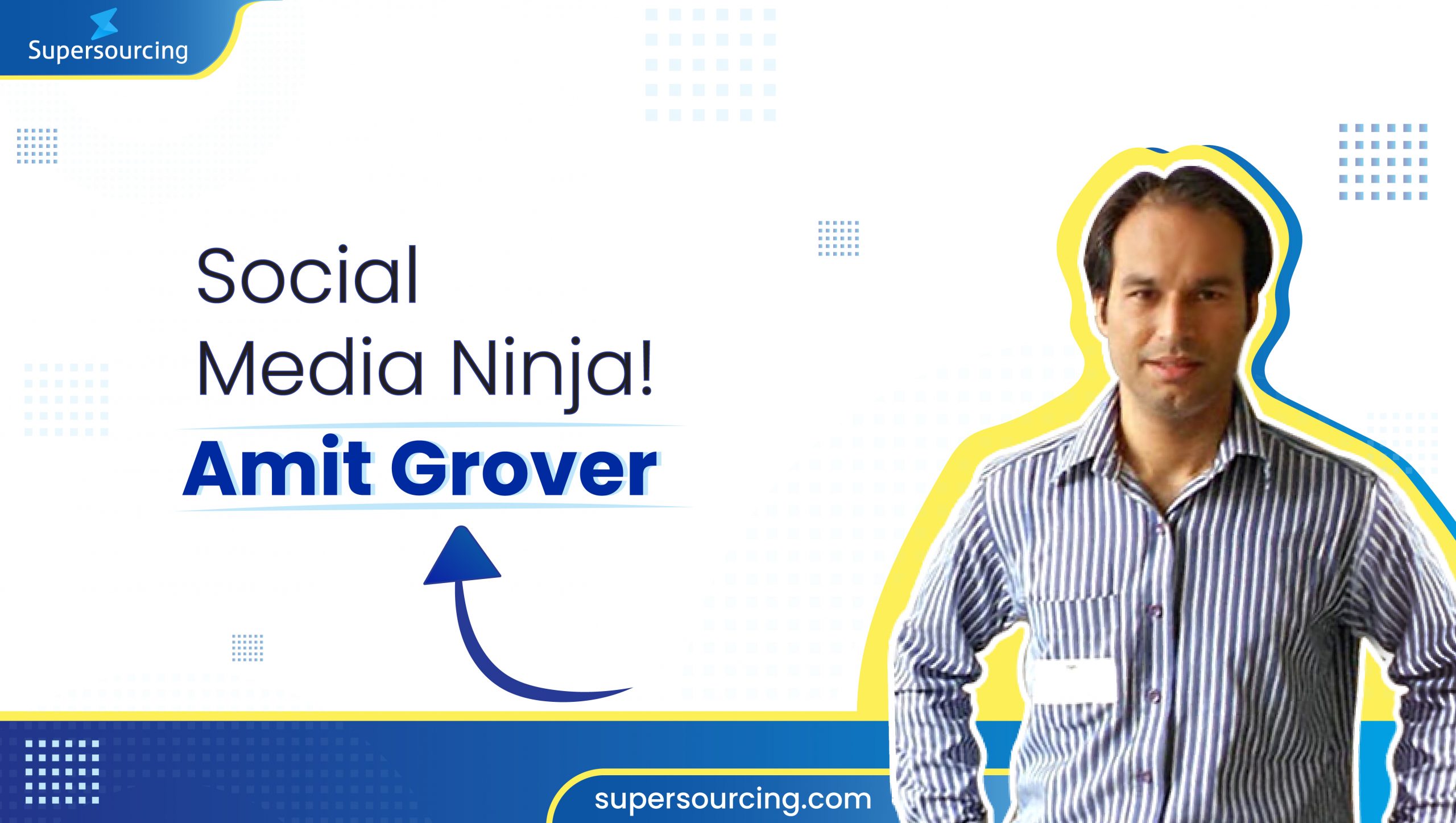 WAAH Taxis Pvt. Ltd., operating as an online outstation travel taxi aggregator, functions under the name of AHA Taxis. The company was set up in 2015. It is based out of Noida, India. Since December 2018, WAAH Taxis Pvt. Ltd. has been operating as a subsidiary of ItzCash Card Ltd.
The Numbers
Leading online taxi company for booking outstation taxis across different cities in India.
Providing outstation taxis service in more than 4500 cities across India.
Annually estimated revenue of $6.6M is generated.
In December 2018, EbixCash acquired AHA Taxis for an undisclosed amount.
An AHAnn Moment
He is passionate about entrepreneurship and conducted 500+ workshops across 125+ cities attended by 35000+ participants.
AHA Taxis, his current pursuit, has created its mark among customers and drivers by providing one-way taxis across the country.
His idea was to have a clear focus on delivering an affordable and accessible choice for travelers across India.
Amit personifies the power of a start-up and gives it all to boost the ecosystem of startups in India.
5. The Case of the Missing Keys!
Always misplace the keys of my room & cupboard.
-Subrat Kar, Co-founder & CEO, Vidooly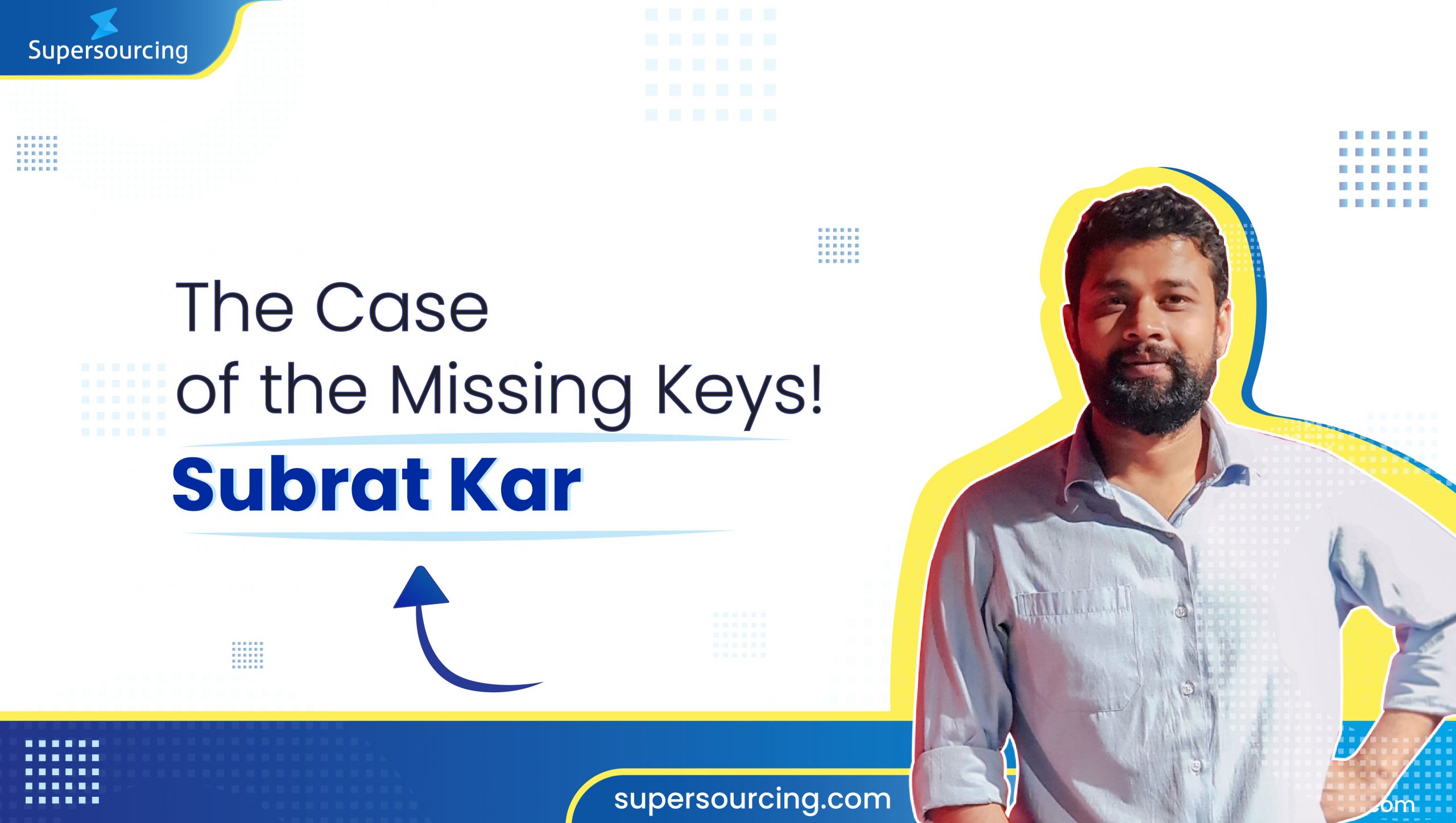 Subrat is the CEO and co-founder of Vidooly Media Tech Pvt. Ltd. This is the key player in the field of YouTube intelligent marketing and helps content creators to maximize organic views, build an audience base and earn additional revenue. Through its solutions, users know when subscribers are active and video engagement is analyzed. Vidooly also carries out social media analysis and offering subscriber engagement including grouping and accessing grouping subscribers in different categories. Previously known as Vidoofy, the company was founded in 2013 and is based out of Noida, India.
The Numbers
Vidooly has raised a total of $4.5 M in funding over five rounds, the latest one being in February 2019. Times Business Solutions Limited and China's Alibaba Group were some of its most recent investors.
Vidooly has an annual revenue of $34.3 million.
30,000 video content creators across the globe have signed-up on Vidooly's platform.
A Serial Entrepreneur
Even after running one of the most successful startups, he says, his mother would have been happier if he joined Infosys.
Subrat Kar makes an emphasis on having faith in your team.
He with the help of Vidooly has transformed video marketing with Video analytics.
Subrat wants to transform video marketing strategy with a more practical, customer-centric approach, so marketers can quickly begin delivering the right messages to the customer.
6. Time is Money!
How much ever I try to be early, I am always late to the meetings
– Gireesh Challa, Founder, Notary Mama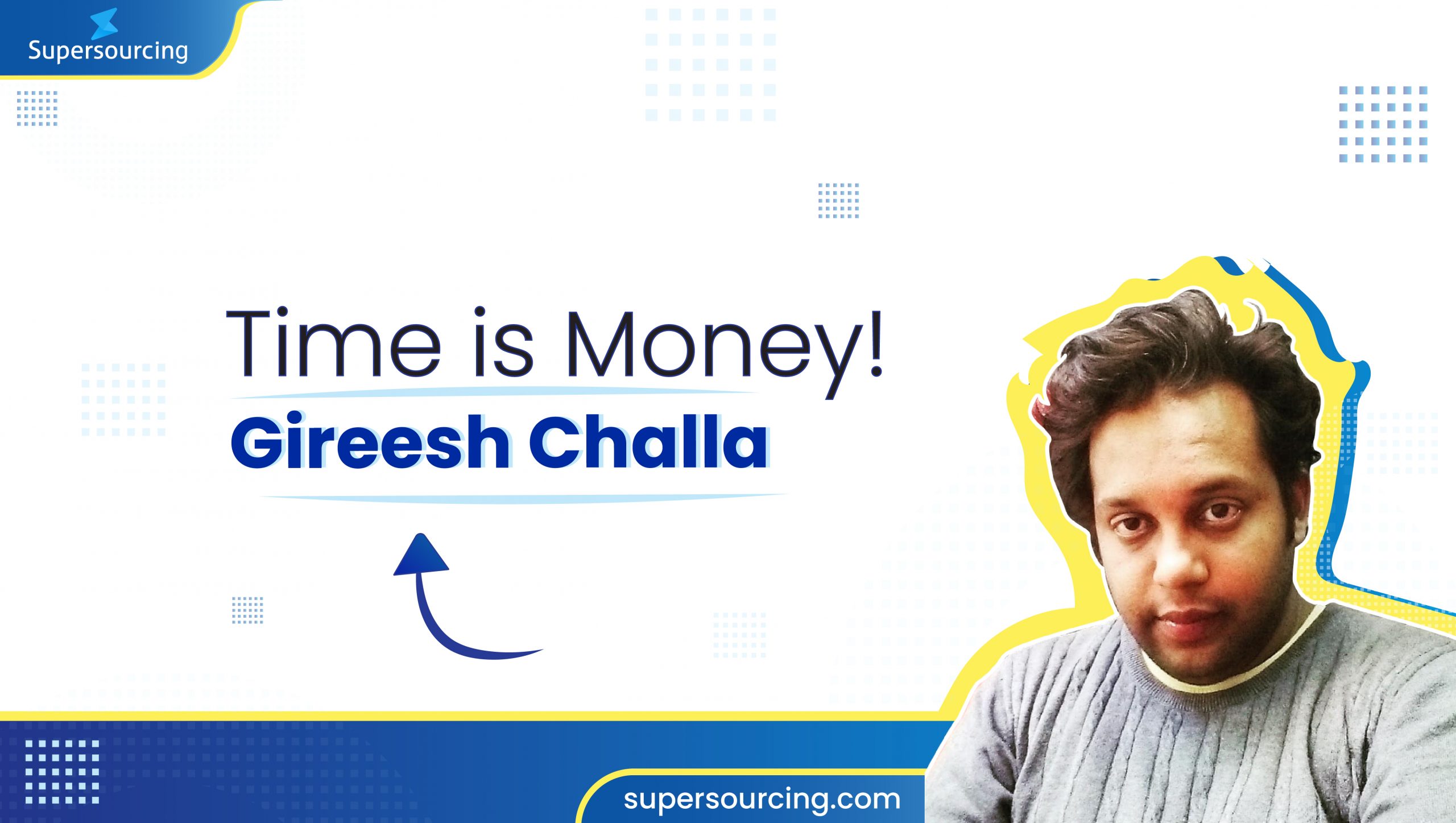 Gireesh is the founder of Notary Mama, India's first single-window platform for registration and documentation. Notary Mama saves your time and your money with home or office delivery options. Access their services with a single click of the mouse.
The Numbers
Evolved into a new company called Docket Tech Solutions Pvt. Ltd., recently in 2016.
Launched in September 2013, Notary Mama, has over 5000+ users.
With the launch as Docket, the company is automating 5+ Cr documents.
Recently launched its Android mobile app "Docket".
MAMA-Mia
Gireesh Challa bridges the gap between customers and problems.
His startup provides a solution without you running around.
Gireesh helps startups discover the right resources, make business plans and pitch decks, content, and product. Just like he mentioned on his social media, anyone with an idea can reach out to him.
7. You've Got Mail!
"Seldom use a calendar and invite people over mail for meetings."
-Joby Joseph, CEO & Founder Freshersworld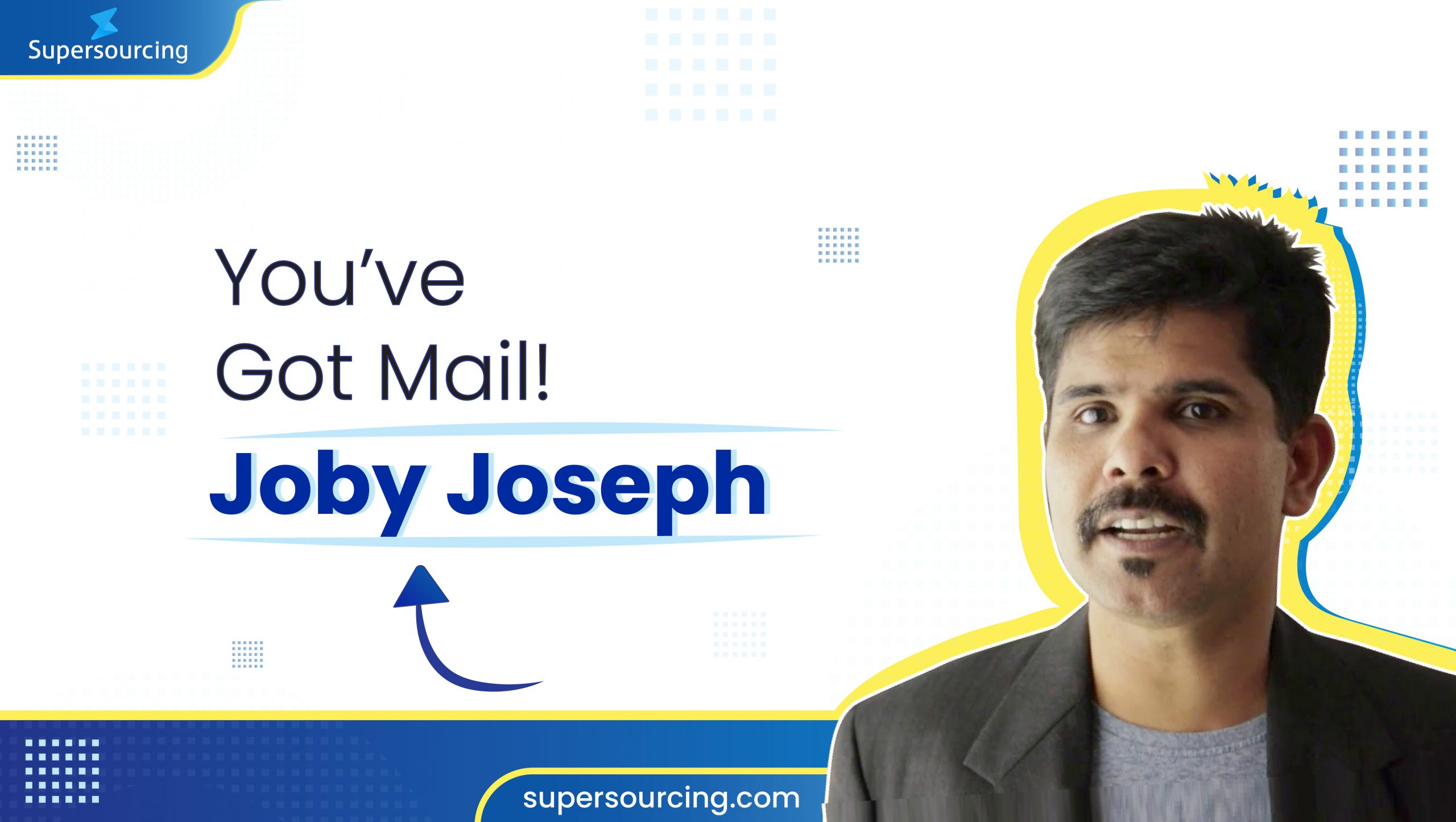 Freshersworld is a TeamLease company started by CEO and founder Joby. It is the top portal for freshers hiring in the nation. Freshersworld has a database of over 1.5 crore resumes, and more than 3 lakh resumes per month from entry-level graduates and you'll see why it's the #1 Fresher Recruitment portal. Over 60K+ recruiters trust Freshersworld.
The Numbers
Presence in colleges in 100+ cities across the country.
The client list spans mobile phone companies (Huawei, Motorola), eCommerce (Flipkart, Amazon) and even social media (Facebook), and insurance (HDFC Life).
Top players in the telecom sector like Alcatel Lucent and IT companies like Siemens trust Freshersworld.
com has also raised a total of ₹180M in funding.
World of Jobs
Is this an irony or what that Joby Joseph has JOB in his name and is helping people get JOBS?
Joby Joseph believes there is real value in Ethics which has been ensured by data integrity.
Joby has graciously given many their first break in life and his advice is the one that has value. He believes with the right grooming and skills a fresher can be an asset to the company.
Joby's work is something substantially huge that will have an impact and could bring a change in a way of doing things.
8. What an Idea!
When I get a new idea, I get too excited to explore it and almost drop the least important current project I'm working on!
– Swati Bhargava, Co-Founder, CashKaro.com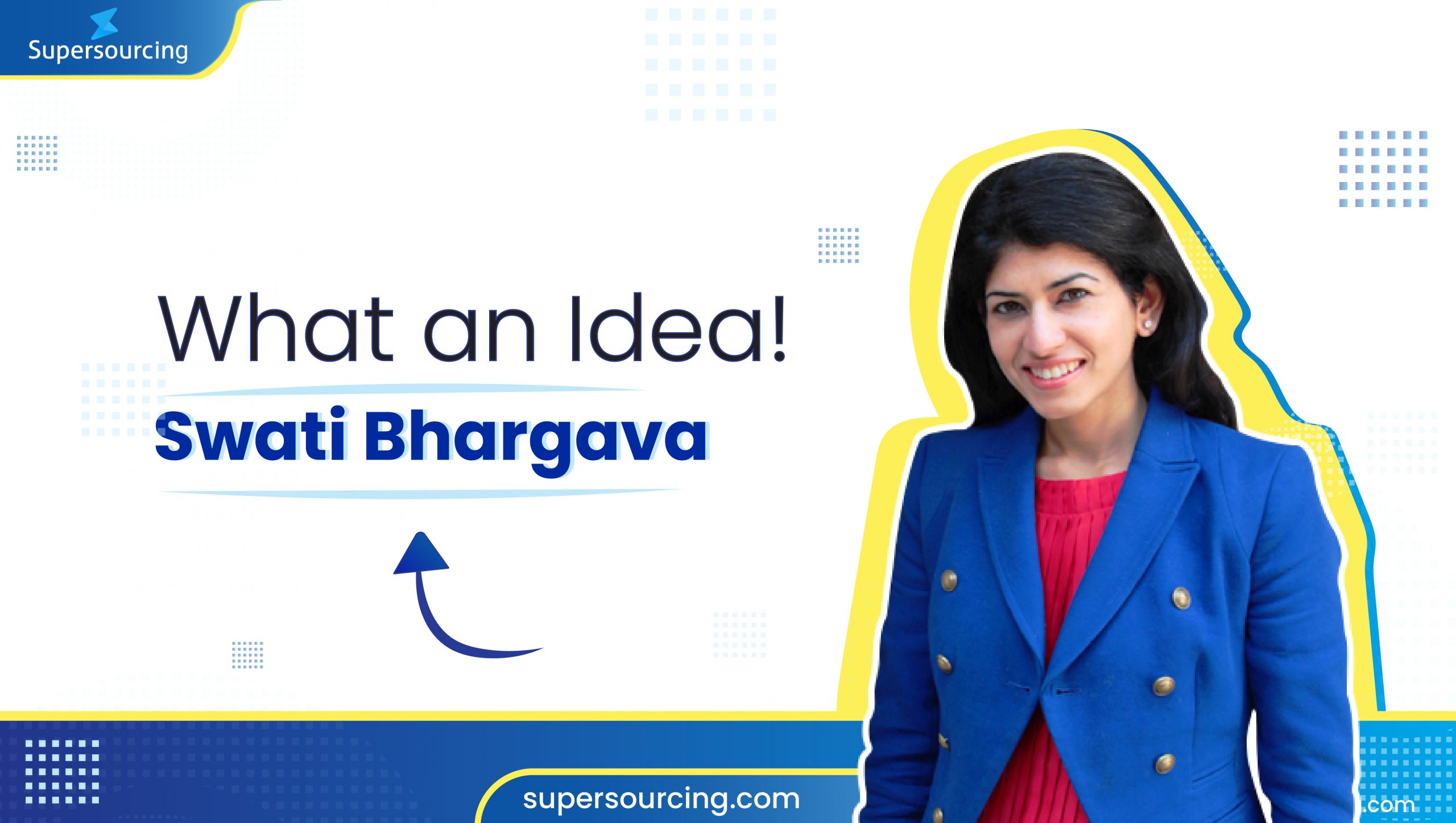 Cashkaro co-founder Swati leads an amazing startup. This market leader operates as a price comparison, cashback, and coupons website that provides information regarding promo codes, deals, offers, coupons, and cashback with online retailers. The company, since its inception in 2012, has experienced phenomenal growth. It is a subsidiary of Pouring Pounds Ltd.
The Numbers
India's Largest Cashback & Coupons site.
Backed by stalwarts like Mr. Ratan Tata from Tata Group and leading VC firm Kalaari Capital.
2 million registered users.
Deals across 1500+ eCommerce sites like Amazon.in, Flipkart, Paytm, etc.
$3 M in estimated revenue annually.
Encash every opportunity with Swati
Swati is an inspiration for all of us. For females who wish to become an entrepreneur, her inspirational story may encourage you to solve real-world problems or discover a unique idea.
Swati did what no one would, typically, ever dare to. She left Goldman Sachs to start something of her own.
A small-town girl going to a foreign country and following her heart after that is in itself an example of grit and courage.
9. Call Me, Maybe
I never store phone numbers & when somebody calls, I wonder who is s/he. 😉
-Santosh Panda, Founder, Explara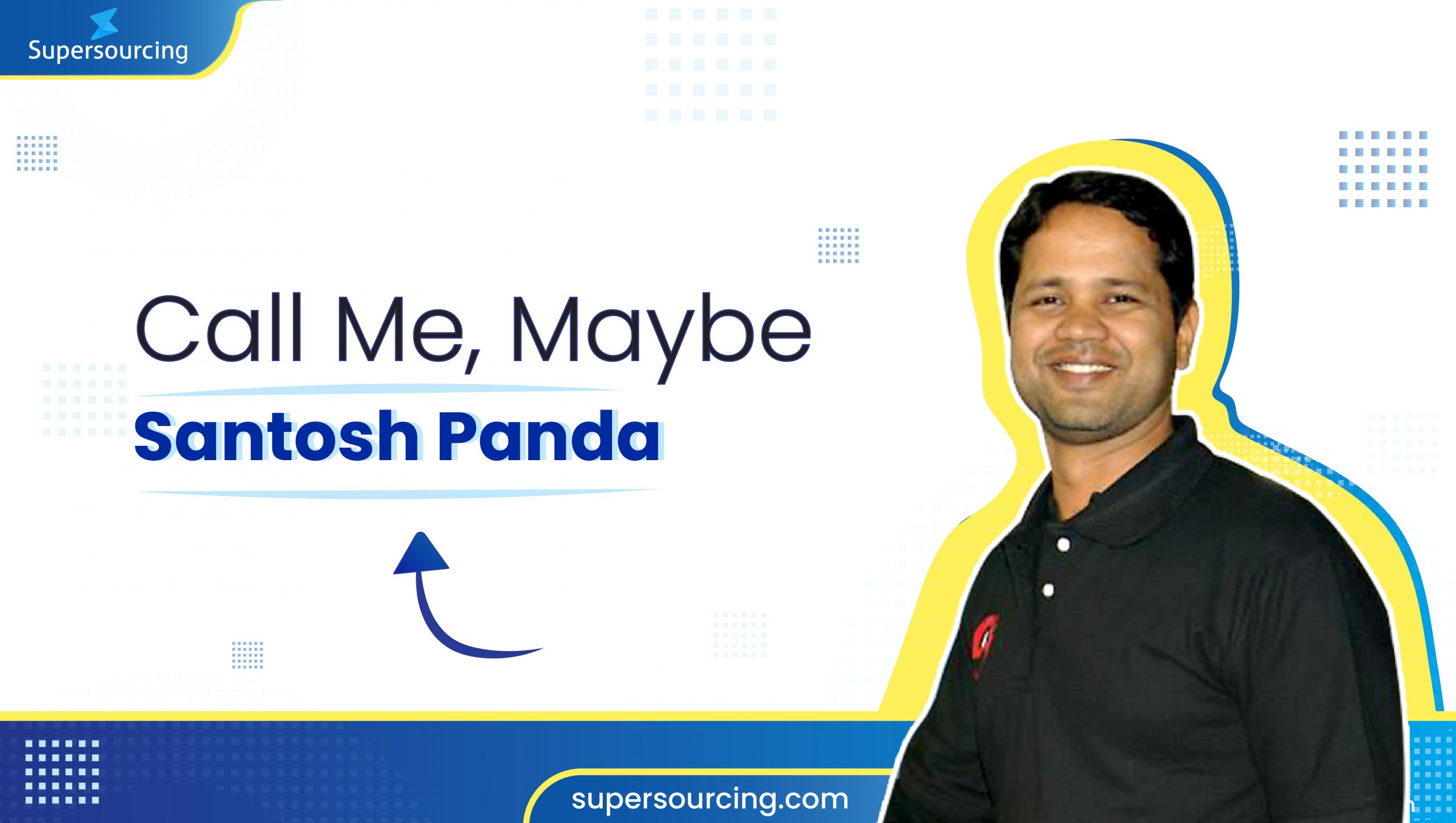 Santosh is the founder of Explara, a platform that offers software apps for event ticketing and registration, management of memberships and meetings. It also offers event mobile app building solutions, conference paper submission systems, contact management, event survey, merchandise, and event day check-ins among other features.
The Numbers
The user base of 60k+ organizers.
Serving customers in 21 countries.
70% of revenue driven by repeat customers.
2 Million strong audiences of event attendees.
Excelling with Explara
With a down to earth attitude and unconventional hiring style, Santosh has built Explara a successful business venture and scaled his business at a great level.
Santosh being one of the first entrepreneurs to adapt to SaaS, he has seen this incredible growth.
Santosh's approach to software development is a breath of fresh air.
Despite running Explara for over 10 years, Santosh brings the same passion.
10. Trusting People Easily
I have one habit of trusting people easily,
– Amit Mundada, Co-founder at Stackdevs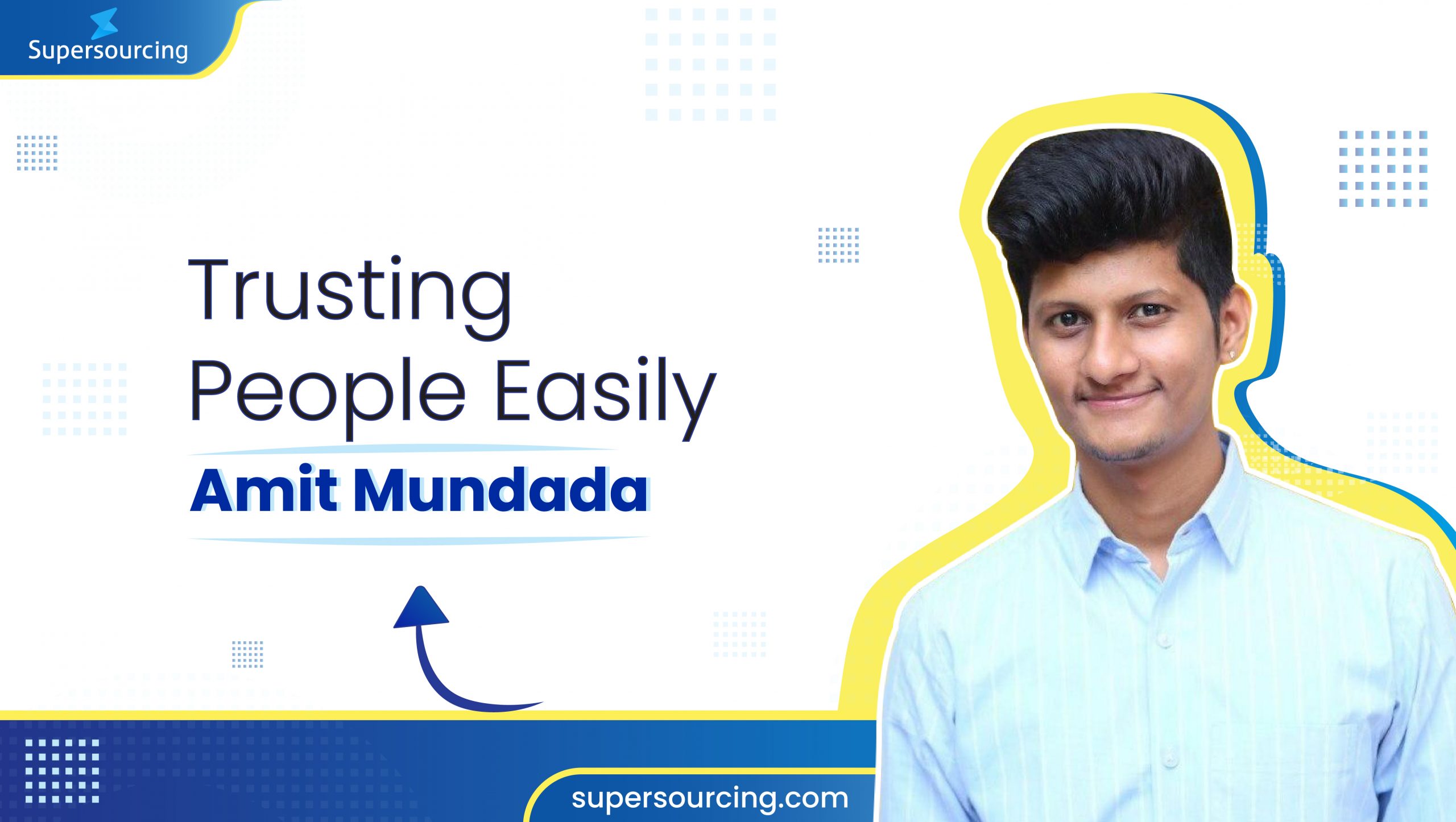 The beauty of Stackdevs is its innovative and revolutionary idea. Stackdevs is all about logos for startups, organizations, YouTube channel owners, blog or site owners to name just a few.
The Numbers
Developed the popular app PocketEducation under StackDevs.
The app has received a 4.7 rating on Google Play Store.
It has received 1000+ installs.
This Android 4.4 app has revolutionized coding education.
Entrepreneur-cum-Influencer
Amit is on a voyage to help business owners & entrepreneurs to build the brand.
In one of his recent Social Media posts, Amit breaks down the winning Social Media strategy for brands.
Amit has been religiously making videos on YouTube to convey his ideas.
Amit believes in Consistency and growing organically.
11. Bad Jokes with Good Humor?
"I crack bad jokes."
-Nemesh Singh, Founder, Appointy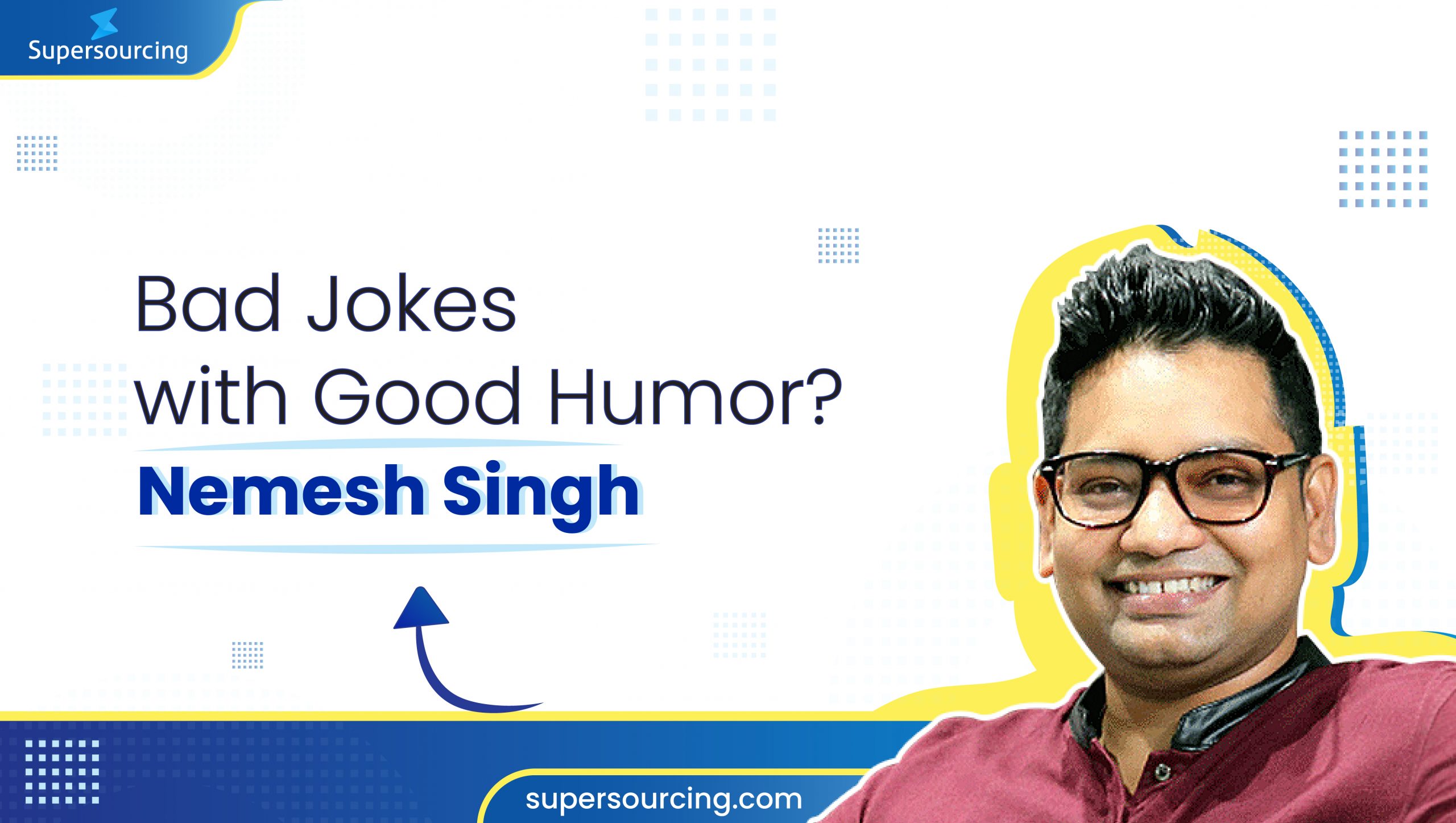 Nemesh is the founder of Appointy, a web-based software scheduling tool with advanced features to manage clients and market services through word-of-mouth publicity. One can grow one's business and gain clients 24/7 without effort! Your organizer can be managed from any corner of the world, with Appointy at your service.
The Numbers
Appointy is funded by Microsoft Accelerator Bangalore.
$1 M in estimated revenue annually.
It offers 24-hour reminders.
The Scheduling Software market is pegged at USD +6 Billion and a CAGR of +9% over the forecast period 2017-2025.
According to the Global Market Research Report by QY Reports in April 2019, Appointy remains a leading player.
Engineer By Chance
Nemesh has always mentioned that he was an engineer by chance and not by choice.
Nemesh notes that while the Indian startup ecosystem focuses more on how to raise funds, somewhere it lacks behind in teaching more practical stuff to upcoming startups.
He has done a great job of building a sustainable business in a large market.
He realized that his learning's should not only be used to build a billion-dollar company for himself but also others.
Conclusion
These were the some entrepreneurs whom we have contacted personally to get to know them and about their bad habits. Hope you enjoyed reading this piece. We felt motivated after talking to them; we hope you feel the same while reading this article.
Eventually what matters is how we give back to society, Each Founder has given back to society in one way or the other, nail-biting by one founder has made it easy for the budding entrepreneurs to start their business.
Bad habits or not, we believe these founders and many other founders have accomplished their way through life.