Table of content

Since the IT outsourcing industry is growing quickly over the last decade, the Staff Augmentation Vs Managed IT Services has turned into a heated discussion among IT Managers. The headways in developed technologies,
communication and project management tools have empowered organizations. Thus, it rapidly increases their development team with required assets from across the globe.


Most organizations look at them in the staff augmentation vs managed IT services when they're likewise considering IT outsourcing. These are two of the most well-known common outsourcing methods.


Digital changes pushes organizations of any sort and expertise to develop applications, software, and web
pages etc.


Most of the time, these organizations have some expertise in one specific industry and don't have an IT department to take on ventures of this sort or come up short on certain assets. Despite that, solutions exist, as there
are various kinds of external employing modes. Let's learn in detail what does Staff Augmentation Vs Managed IT Services mean, their features and which one will be the best model for your business to opt for.

Staff Augmentation Vs Managed IT Services: What they Mean?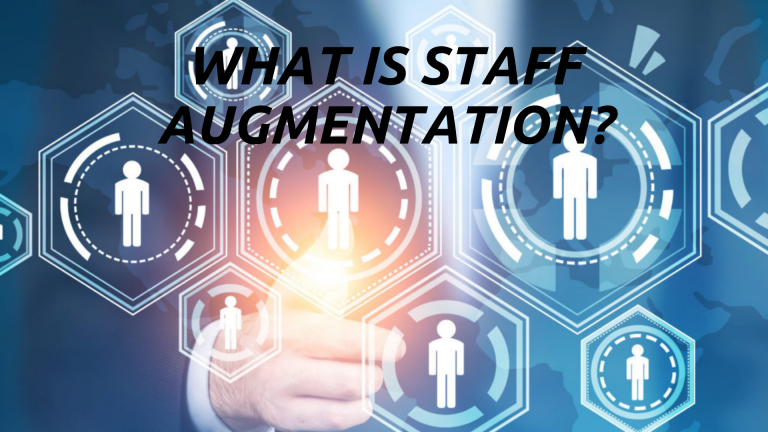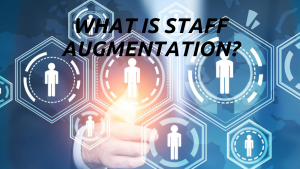 Staff Augmentation
In simple terms, staff augmentation

implies the act of onboarding external employees to increase the capacity of your development team. It's generally viewed as a temporary arrangement, in that the new assets that are introduced are engaged for a restricted time
period.

Staff Augmentation Features

The essential features of staff augmentation services is that they empower you to increase your assets rapidly. In case there's a short-term spike in the work responsibilities, then additional assets can be quickly introduced in
the main job.


It's a valuable strategy to carry out when there's a need to bring specialized talent in your business for a specified or short time-period. Rather than beginning the recruiting process without any preparation for a full-time
employee. Therefore, to avoid such situations, agencies can opt for a staff augmentation model to fill the gaps on an impromptu premise.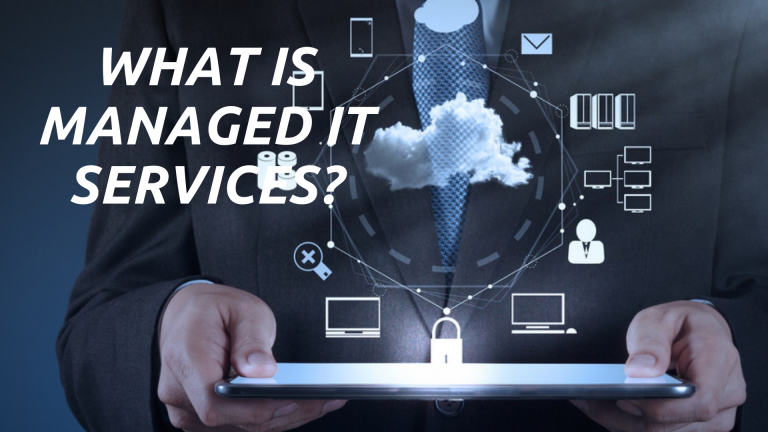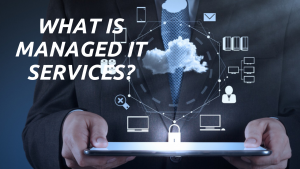 Managed IT Services

Managed IT Services are totally unique as compared to staff augmentation. They give organizations a variety of services. Therefore, it is intended to be a long term solution whereby the service providing organization turns out
to be completely liable for dealing with a piece of or the whole IT infrastructure.

Managed IT Services Features

It usually happens that entrepreneurs like to outsource their whole IT activities so they can completely focus on actually developing the business. Managed IT Services are the ideal answer for those requirements.


As a result, the third-party takes on the whole IT infrastructure. They become liable for management, maintenance, and upgrades just as well as any other assignments that might be needed by the client.


Comparison Between Staff Augmentation and Managed IT Services
Comparisons
Staff Augmentation
Managed IT Services
Team

Fully Dedicated and Skilled Team Management by the respective agency and with Client's Approval

Team selected by client from the existing team of the agency based on their skills and clients requirements

Technology

Client

Service Provider

Infrastructure

Service Provider

Service Provider

Payroll

Service Provider

Service Provider

HR Management

Service Provider

Service Provider

Product Management

Client

Software Requirement

managed by the Service Provider

Business Requirement provided by the Client

Technical Control

Service Provider

Clients can manage the project working or flow

Financial Control

Time and Material, Fixed Price, Cost + Man Hours

Cost + Working Hours + Multiple Features and Functionalities; Marketing & Promotion
Staff Augmentation Vs Managed IT Services: What is Good in Each Model?
Staff Augmentation
Managed IT Services

Good option for projects with tight deadlines.

Convenient to adopt and has subscription-based pricing.

Serves cost-effective solutions.

Skilled expert developers

are assigned to do the tasks.

Add skilled-manpower to fulfill specific job roles.

No maintenance or infrastructural cost is required.

Possess major control on the project.

Payment is based on Results and Agreement for provided services or SLA (Service-Level Agreement).

Make sure to build an experienced and strong team.

Services are scalable, if project demands and mutual considerations.
Still facing difficulties to fulfill your IT Staff needs?
Staff Augmentation

If you own a small-to-medium enterprise, then staff augmentation will be a perfect model for your prerequisites. This is on the grounds that you don't need to put resources or invest in operational expenses. Additionally, you
could save money on your infrastructure as most augmented experts usually work remotely or from their restricted work areas.


Furthermore, you could likewise add or eliminate experts relying upon your prerequisites, guaranteeing your full-time employees consistently get compensated even during the lean times of your company.

Managed IT Services

Managed IT Services are great in the event that you just have beginning a business as a primary concern. On the off chance that you lack domain expertise. In addition to that, is uncertain of how the specific business works,
know nothing about the delivery model or staffing and others. Thus, the managed IT services can run the whole operations for your business. You can ignore micromanagement for your assets and focus on the main things that are
important to your business.


Wrapping Up

Staff Augmentation has its presence in an IT industry. Indeed, even in a managed IT services model, staff augmentation is regularly used for specific services at a definite point of time. Nonetheless, when staff expansion
turns into the accepted working model for an IT association, it establishes an ineffective type of

outsourcing

that includes high risk, low commitment, and high costs. Therefore, the IT industry uses staff augmentation in such a manner to perceive that they are now "sourcing externally" and should look to embrace a genuine management
services model to boost values.

In the event that your organization requires explicit administrations for a restricted period, staff augmentation is the ideal alternative for you.
On the other hand, if you are looking for a continuous working model, having an anticipated expense structure. Then, you can consider managed IT services for your organization.

For further details or assistance, you can reach out to Supersourcing any time in the event of any questions about the two models. However, we offer both staff augmentation and managed IT services with respect to the
numerous agencies associated with us. Reach out to us, if you require any assistance and

hire expert developers or IT team for your
project development.
FAQs
1. What is the difference between Staff Augmentation and Managed IT Services?
Staff Augmentation-
Staff Augmentation is an outsourcing system of recruiting expert tech assets on a temporary basis to fulfil crucial positions in your organization for a period of time.

IT staff augmentation vendors assist you with adding talented specialized developers to your in-house team for a long-term or short duration. These assets are directly employed by the vendor, hence the expense and obligation of
making new full-time recruits are eliminated. Usually, these remotely hired developers are dedicated to a single project at a time.

Managed IT Services-

The managed IT service providers over-takes the entire obligation of the IT operations in the organization. However, it includes 24×7 monitoring, on demand IT support along with resolving the issues. One significant element of
managed IT services is that it accepts the accountability of providing assistance to its clients and vital IT decisions are taken by the service provider and are communicated to the clients. Hence, a managed service provider
usually gives a compensation based on pay per usage pricing model with clients being charged based on the provided services.

2. What are the benefits of Staff Augmentation?
Staff Augmentation serves multiple benefits, but there are 5 major benefits of staff augmentation which attracts a lot of clients towards it.
1) Cost Effective, 2) Increases Flexibility and Adaptability, 3) Serves Better Control on Project Development,  4) Counteract Attrition, and 5) Introduces Flexibility.
3. How do I shift from Staff Augmentation to Managed IT Services?

Work with your team to build an Outsourcing strategy and analyze the Vendor's capability.

Phase 1— Implement Outsourcing Strategy and Planning.
Phase 2— Determine the potential of the respective service provider.
Achieve resultants through a new Metrics Model.
Phase 3— SLAs, OLAs and Contract Negotiations
A properly defined and designed transition plan and regular performance or progress analysis are key to a shift to Managed IT Services.
Phase 4— Transition and Service Management