Table of content
The Online Food Ordering and Delivery Industry is growing rapidly for the last few years. So, if you are planning to make an app to order food online like UberEats or GrubHub then it's definitely the right time to go with it.
There are many food delivery services in the market, so the challenge may seem tough to grab the attention of the market. Moreover, it is quite challenging to compete with established companies because they have many more
resources for food delivery services and have fulfilled all the online food orders.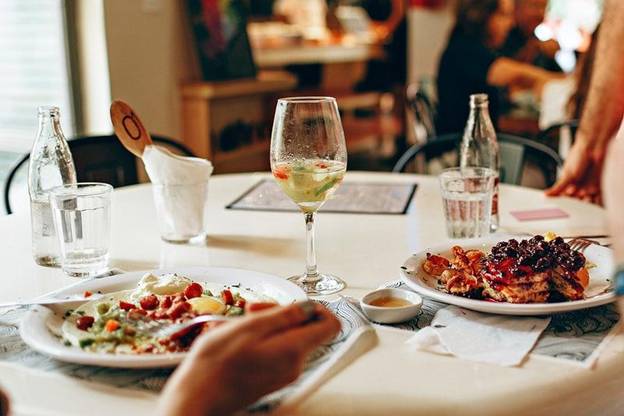 Now, let us take a look at a few helpful points from the marketing and business perspective that will help you take the online food order business ahead.
It would be a great help if you already own a business or have business management skills. You can easily take your food ordering app business to customers mobile if you are providing food home delivery services through
website or phone calls.
Introducing a food ordering app will be a great market opportunity if your target market doesn't have a direct competitor. The absence of renowned food delivery services in your area will ease your work and allow you to
build a business quickly.
Once you gain the market in your area, you can try to take your business in association with renowned brands.
Basically, the key idea over mentioning these points is that instead of thinking globally, we would suggest you find your niche and develop an online food order system and take it to a huge level. Now the question arises, How to
build an app to order food? Let us further look for its answers.

How to Build an App to Order Food?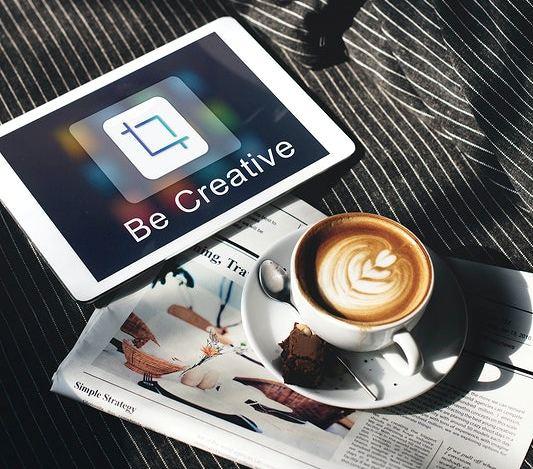 To build a fully-featured food ordering app; the whole procedure needs to be divided into multiple phases. The phases are as follows;
Online Food Order app idea validation.
Define a food ordering and delivery model.
Requirements of the Aggregator model.
Define the major features required in the food delivery service app.
Make sure the tech stack has a robust app base.
UI/UX Design And Tech Factors should be planned and defined accurately.
Choose the right app development partner or agency.
Determine the budget of online food ordering app development.
Now, let's take these points in a more elaborate form.
1. Validate your Business Idea – Is your Online Food Order App Idea Worth it?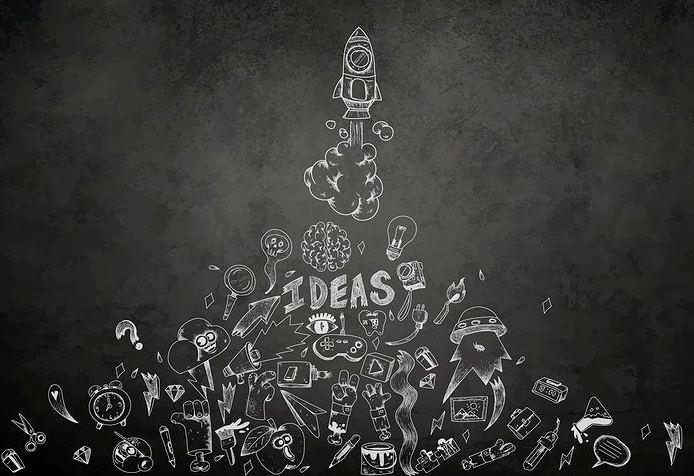 Before you get into the app development process, it would be much more feasible to look into the market trends first and on why the demands for these online food order apps is growing.
a. Increasing Market Value
The worldwide market value is growing rapidly and according to market researchers, it is expected to increase more. Hence, going with the food delivery services business idea would be a feasible call to take as per the latest trends
and the market study.
b. Save your Time
Online Food Order system will save you time while following a busy and hectic schedule. This is especially when you get good quality food at a reasonable price while you save your time, which you are going to convert into more
earnings. The changing mindset of the new generation provides a huge window to go with online food order and delivery services.
c. Expand your Business
The online food order app idea will not only help to expand your business but also can take other small or medium restaurants and eateries with you. Through this, you can serve more customers with more eatable options. You can have
a wider reach among your customers because of the food delivery service and this will ultimately translate into more revenue generation.

2. What type of Business Model can you opt for an Online Food Order App?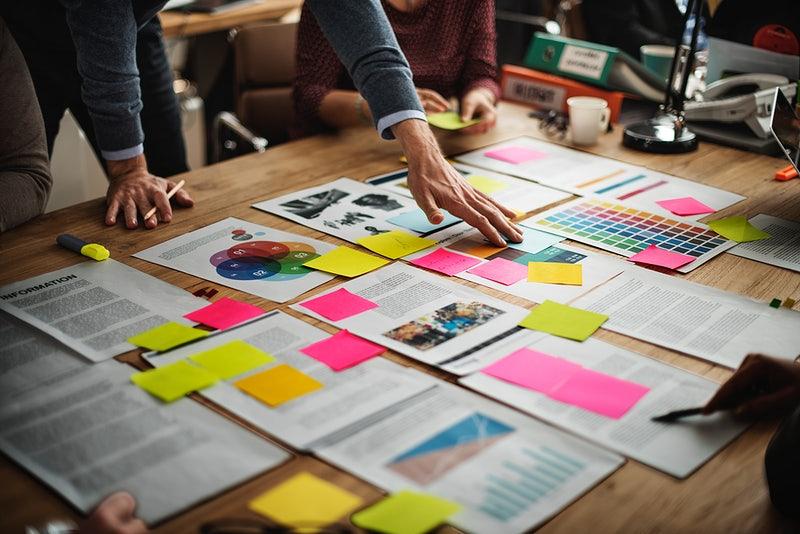 Usually, 2 types of on-demand food ordering app models are available, i.e. Third-Party App and Logistics/Delivery Service Model. Let us learn about both types broadly.
a. Third-Party App or The Aggregator Model
This type of food ordering app business model is a perfect link between the customer and their favourite restaurants. The Aggregator Model allows customers to browse a wide variety of restaurants and their digital menus. The
customer can make orders from their choice of restaurants through their personal account on the online food order app. Overall, in easy words, we can define the Aggregator Model as the app, which provides a common platform to
connect the two parties, i.e. Restaurant and Customer. However, the food home delivery part is taken care of by the restaurant. This is perfect for big restaurants. Whereas, when it comes to small and new restaurants, this
business model is not worth it. Therefore, for them, the next type of model comes in.
b. Logistics/Delivery Service Model
It is quite a similar type of business model but is added to another facility as well. Apart from the delivery service, everything is similar to the Aggregator Model. In the Logistics/Delivery Service Model, the food delivery
services are also handled by the platform owner only. Unlike Aggregator Model, this food ordering app model is more profitable for small restaurants and startups considering that they don't have to look out for the order
delivery service separately from their end. As a result, this cuts down their expenses. However, for the established restaurants, this online food ordering model is a key to earn more profits. They can cut down their delivery
manpower expenses and focus on their main processing part. Hence, the Logistics/Delivery Service Model involves a total of three different parties to carry out the complete process. It includes the restaurants, the customer, and
delivery services.
3. Requirements of Online Food Ordering App Model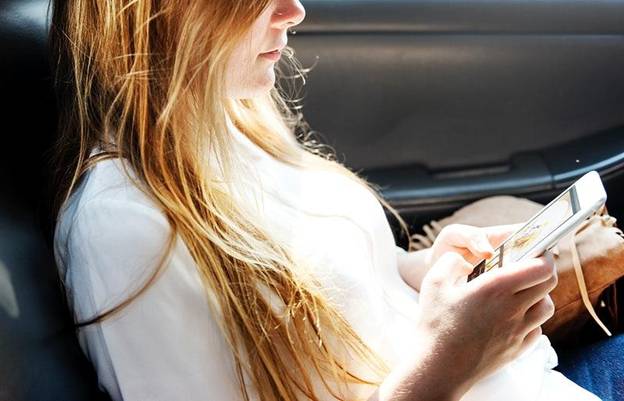 To learn about the requirements of the online food ordering app model, we will take the logistics/delivery service model in detail. The Logistics/Delivery service model app to order food online
is a combination of three different sides;
The Customer App,
The Delivery Person App, and
The Admin App.
Let's take all three in detail.
a. The Customer App
The customer is obviously the key to any business. This customer app will be installed on customer's devices and used by that specific customer after providing the user id and password. The user/customer remains the priority for
any business, so make sure to provide a near-to-perfect platform to the customer. It should be bug-free with smooth UI/UX. The online food ordering app needs to have all the features that make the complete user experience
seamless. These features of food delivery services for the customer app are discussed in this blog as well.
b. The Delivery Person App
This app is for the delivery person to perform all the order deliveries smoothly. It allows acquiring the customer details through this food ordering app The delivery person can accept or reject the order. Overall, this app will
help the delivery person in every manner, ranging from address to navigation, which allows him to smoothly deliver the food to the customer.
c. The Admin App
The Admin App is the authorized personnel of the online food order app to facilitate the orders and the delivery services. The App will manage everything ranging from accepting customer orders, orders dispatch, payment handling,
order tracking, and other required activity in the whole food delivery service process. From a good business perspective, building the Admin app of an online food order service would be a better option to go with web-based
software. The Admin part is the brain of the food ordering app, so it requires significant attention on the development and maintenance. Any kind of technical issue or crash in the application would mean a loss to the business,
revenue, and reputation of your online food order services.
4. Features Requirement in Online Food Order App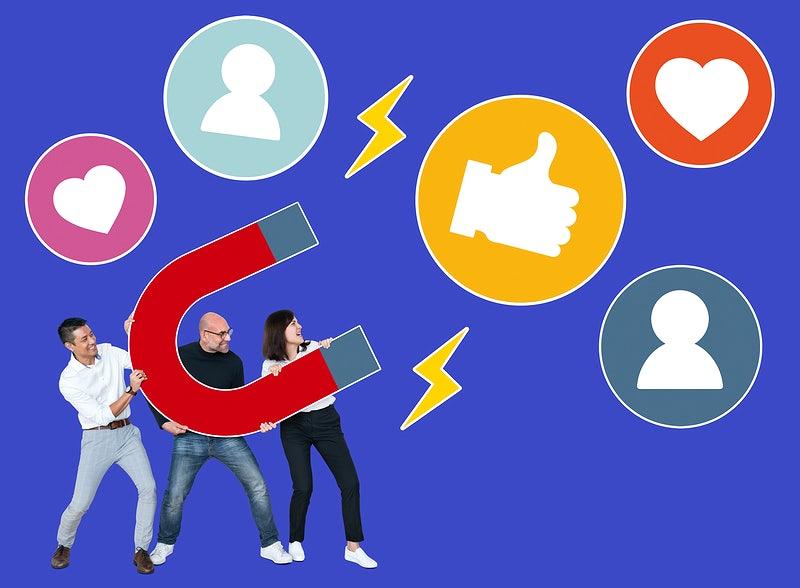 To build a good quality app for food ordering, make sure to highlight the app with some unique and mandatory features in order to present the best working app to your customers. All three
apps require specific features, but the customer is the priority, so make sure to deliver the customer app with more precision and quality. Here, we will discuss a few essential features and their importance in the
respective app to ease the flow of online food orders and food delivery services as well. These unique and customized features will support your food home delivery app to attract a good number of customers.
a. Login/Signup
While designing and developing online food order apps, make sure to provide a login and signup feature. This feature is required not only for the customer app but also for the delivery person app and admin app as well. This
feature will help you to maintain the level of security and provide a customized experience to the customers.
b. Profile Management
The customer and the delivery person can customize their profile and provide the right information, which is important for making an order and its delivery. The user and the delivery person had to register first, and then they
can manage their profile with the right credentials. Likewise, for the Admin App, profile management of restaurants is more important. The available restaurants in the app to order food online should have to build a proper
profile and update it as a requirement to make the best use of the online food order platform.
c. Easy Search
Users must be allowed to perform easy search operations in the food ordering app so that they can look for their favourite dish or restaurant instantly, despite spending hours looking for the same. No one likes to spend
hours in an app for food ordering when they are hungry. The easy search option allows users to search for the right option and make orders instantly.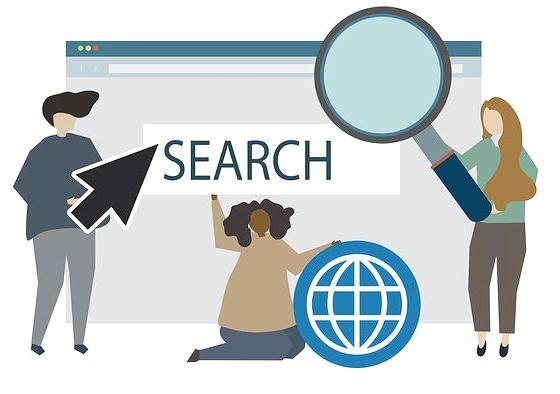 d. Proper Categorization of Restaurants and Menus
A good feature to categorize the restaurants and menus is going to be a great help for customers. The restaurants can be categorized based on the food, weather, and mood. This allows users to easily find a list of restaurants
for what purpose they are looking for.
e. Customized Home Page
To provide a user-specific or customized experience to the user in a food ordering app is a great feature to add on. This will give them a personalized touch, ease their work to save time, and make instant orders through the
food ordering app.
f. Geo-Location and Order Tracking
The geolocation feature will ease the work of the delivery person in locating the customer and the restaurant's address. It will also help them look for the shortest path through Google map and save their time. For order
tracking, once the customer makes the order, then it's only a matter of waiting. So, to make the customer aware of the order progress and not to go restless while waiting for their order, then the order tracking feature in
the food delivery service will be great. This will allow customers to be updated on each progress in their order as they maintain their composure as well.
g. Payment Gateway Integration
Apart from Cash on Delivery, the payment system can be convenient as it smoothens the addition of payment gateways. The customers may also prefer to make online payments through a secured medium. So, to fasten the whole ordering
and delivery process, the online payment system can definitely play its part. The integration of online payment systems in your online food ordering app can save the time of customers and delivery persons simultaneously.
h. Feedback and Ratings
The customer feedback and rating system are very important to be displayed on any application. It will allow the customer to give star ratings and submit their valuable feedback to the restaurants and the food delivery services
as well. This will help the other customers to go with feedback and choose the appropriate restaurant. Apart from that, this feature also guides restaurant and delivery services in order to make improvements in their services if
required.
i. Push Notifications
While building an online food ordering app, you can't skip this feature at all. It is a very important feature to make customers aware of the special offers. It will also allow them to receive each update of their order through
notification. But make sure not to annoy the user with loads of notifications at a time. Let them choose what notifications they would like to be informed about.
j. Offers, Coupons, or Reward Benefits
It is a great feature and sound business strategy to retain customers and attract more new customers too. In collaboration with the restaurants, you can easily provide attractive offers, coupons, or rewards. It will help you
acquire loyal customers while providing them with a dependable app for food orders.
5. Technical Specification for an On-Demand Food Ordering App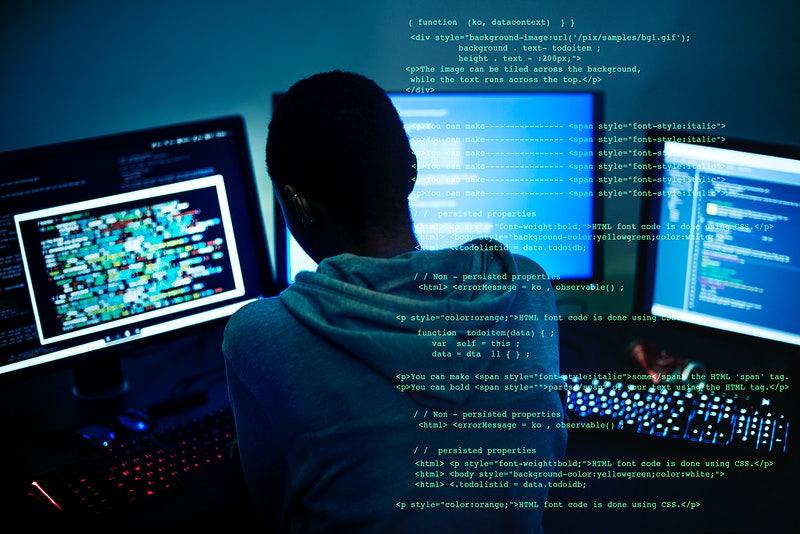 After defining the unique features to make your food home delivery app stand out in the market, now, it's time to look for the technical specification required to build the online food
order app along with these discussed features. Tools needed for building the online food order app:
| | |
| --- | --- |
| Types of Tools | Mobile/Back-end |
| Programming Languages | Java, Kotlin, Swift |
| Back-end | Node.js, Next.js, Express.js, React Router |
| Database | PostgreSQL, Redis, MongoDB |
| Server | AWS, ec2 instance/Google cloud |
| Payment Gateways | Braintree, Online Banking, Credit/Debit Card Payment, eWallet |
| Notifications | Firebase, Socket |
| Location | Google place API |
| General Utilities | Optimizely, Google Map, Google Search |
6. Designing and Tech Factors to be considered before building Food Ordering Apps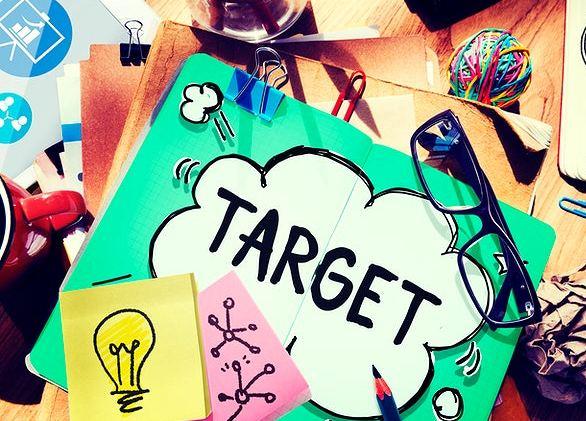 a. Identify Target Market
Almost everyone likes to eat good food. So, the food ordering apps are going to be used by one and all. But make sure to research the market before entering. This includes the presence of competitors in the market area, the
majority of students or workers in the area, as well as the demands for veg food or non-veg. After analyzing all these data thoroughly, your app for food ordering will become more distinguished than all the other apps in the
market.
b. Implement Correct UI/UX
The first look of the app can be a deal-maker or breaker. The designing of an app is an important element of building an innovative and disruptive application. A good design is not only about providing a good look at the
app, but it's about the experience as well. A good app design assures a great market reach in a short period of time.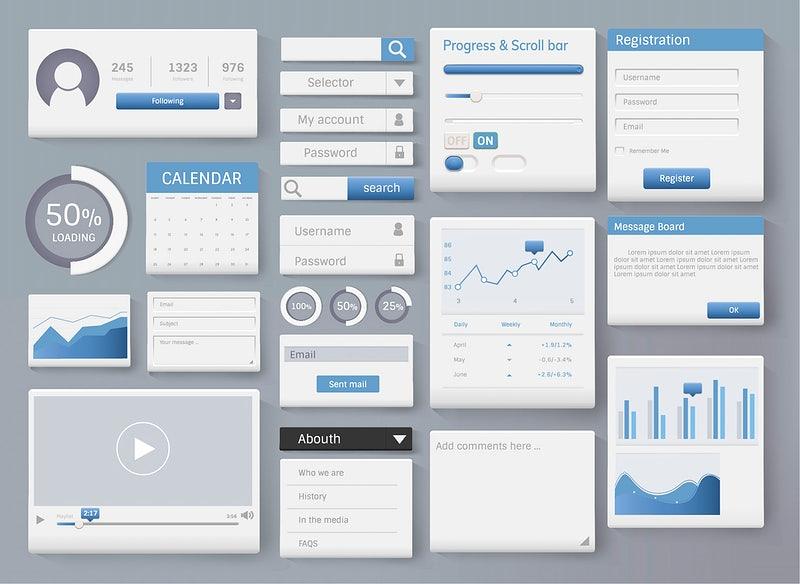 Let's take a look at how we can achieve a good design.
Innovative and in tandem with emerging technology.
Emphasis on the product and its usefulness.
Aesthetically brilliant.
Understandable and easy to use.
Purposeful.
Robust and long-lasting.
Simplicity– ever heard less is more!
Consistent on all devices and platforms.
c. Use Machine Learning for Customized User Feeds
A student or a normal employee is not going to make their order from an expensive five-star or seven-star hotel. So, make sure to customize the homepage for the user based on his preference and the location as well. So, you
can use machine learning to display a list of restaurants on the homepage based on the user's preferences.
d. Manage Logistics System
While developing an online food order app, it is important to come up with a proper logistics system.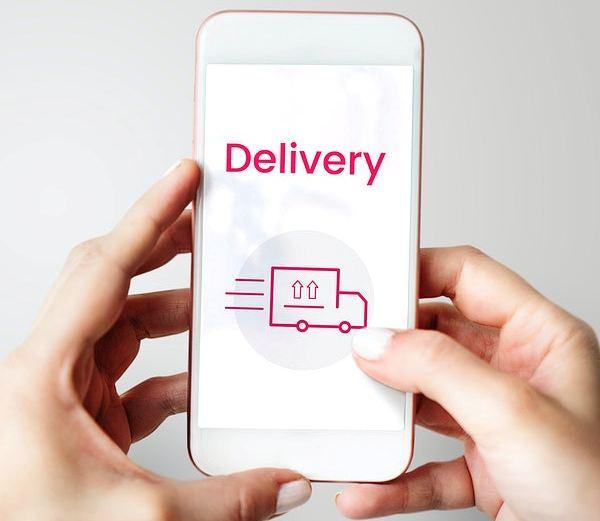 Plan the management of logistics thoroughly and plan the city routes as well. The timely delivery is what should be your priority while planning for your logistics.
7. How to Choose the Right App Development Agency/Company?
Choosing the right on-demand app development agency/company to build the app to order food online is a difficult call to make.  The developer should understand your objective and implement updated software and agile
techniques to develop the best app for food orders. However, there are two broad categories of developers, i.e. Freelancers and Agencies (Small and Large Agencies).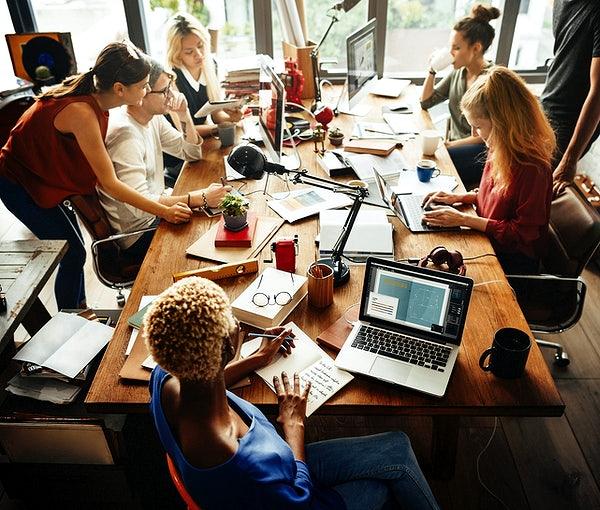 a. Small Agency:
It is a group of 5-20 members, where each member meets the specific need. These types of agencies can be the best option for you. But choose wisely. Always go for experienced agencies and look for their previous work and reviews
on the Internet. It will help you choose the best agency for your app development. Also, these agencies can provide you with quality work at less expense. Furthermore, small agencies can be a one-stop-shop for you as they can
also help in maintaining the mobile app development cost to the minimum, or in your budget.
b. Large Agencies:
These are comparatively a bigger team of members than the small agencies. These agencies also come with great brand value and brand image. So, hiring a large agency will guarantee you a quality product along with all the
complexities but at a good cost. If your app is complex and huge in size then you should go with a big team size agency. They have more experienced and skilled developers as compared to small agencies. As a matter of fact,
exceptions are always there, and large agencies might also fail. But, it is very rare because it will not only hamper your project but also tarnish their image and brand value. Ultimately, depending on the size and complexity of
your app, you can go with large agencies. But do thorough research before going with any specific name. Large agencies could increase the cost of creating an app, but you can assure the quality as well.
c. Freelancers:
These are individual developers who are experts with special skills. They do the tasks based on their skills only. Hiring Freelancers is the cheapest option to go with. But sometimes, it is also risky to hire them for building a
full-fledged app. Hiring individual experts and making them work remotely over a single project is quite a tedious task to handle. Apart from that, it is risky too. It might be possible that the freelancer is not skilled and
experienced. Wrong and fraudulent information could have been provided about themselves. It will only hamper the project development and waste your money as well. So, it is not recommended that any individual take such a type of
risk and go with freelancers. Always try to go with registered agencies, whether it is small or large. Also, the freelancer will definitely add a huge cost to build an app because you are paying everyone individually. And the
delay in project completion will definitely cost you more.
8. How much does an App to Order Food Online Costs?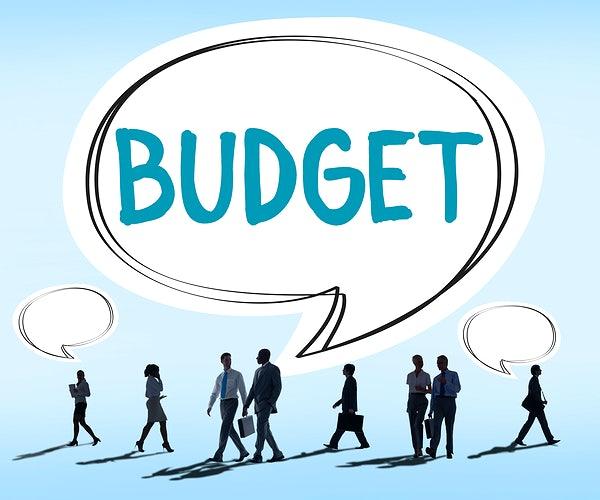 The required time and overall app development cost majorly rely on the above-defined features and functionalities. Therefore, it is difficult to exactly determine the cost to build an app.
Each app has different features, functionalities, User Interface, design, and other activities. So, the cost of creating an app varies due to these features and the app's requirements. The duties and the required expenses
over the Development Team will help you analyze the online food order app development cost through the table below:
| | | |
| --- | --- | --- |
| Team Member | Duties | Monthly Cost |
| Project Manager | Builds the bridge between the team and the client to avoid communication gaps while ensuring the deadlines are met. | Free (No extra expenses required) |
| Developer | Develops the app by writing the codes and fixing the bugs. | $2000 to $4000 (Depends on Experience) |
| Back-End Developer | Maintains effective and uninterrupted communication between the server and database for the proper functioning of the application. | $1500 to $2500 (Depends on Experience) |
| Designer | Responsible for the appearance of the app as well as making sure to provide a user-friendly environment. | $1500 to $2500 (Depends on Experience) |
| Tester | Ensures the app performs as per the client's requirements. | Free (No extra expenses required) |
Conclusion:
The market is saturated with a number of on-demand food ordering apps. As a matter of fact, you are not the only one with such an idea. There is cut-throat competition in the market. If you believe in your idea, then with
the right technique and right strategy, you can build the food ordering app and can easily become the market's favourite name.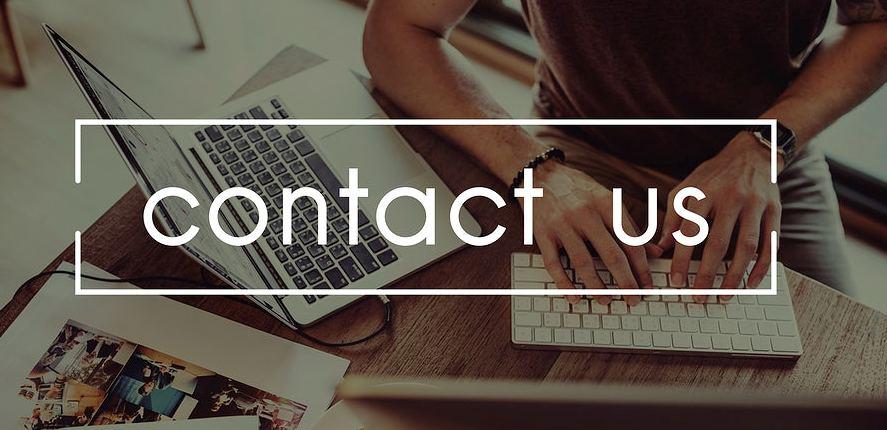 If you are having any
business ideas and would like to build such an online food order quality app, then we can surely provide you with an excellent platform to reach your destination. For any assistance
or business guidance, you can contact us during business hours from anywhere. We are here to help and assist you when you need it. We will make sure that we introduce your business plan to the market and to a wider audience.