Pune is an outstanding city due to its advanced technology and pleasant climate with the great presence of many international software companies. Many software development companies in Pune have started in recent times and some have started their branch offices to see the potential for revenue in the city. Pune paved the way for the MNC's to grow and grow in the city.
Advanced applications and software development can bring high productivity, financial stability, and greater access to the business environment. The most challenging task is to select the best software development companies in Pune from the vast majority of such companies.
Pune has some excellent software development companies, where businesses can develop high-quality and high-quality mobile applications. Many Pune software development companies offer comprehensive, customized digital business or startup solutions.
Therefore, we have compiled a list of the top ten software development companies in Pune, which use the best technology solutions and the latest technology. These registered companies in Pune have a team of well-trained professionals. To guide our readers, we have prepared a detailed information about companies that offer powerful software development solutions.
Go through the list below, and get a full view of the list. It will certainly help you choose the most reliable and most suitable software development companies in Pune for your business growth.
Here is a list of the Top Software Development Companies in Pune
1. Zensar Technologies
Zensar is a leading digital solutions and technology services company focused on partnering with international industry organizations in their Digital Transformation journey. Therefore, it is one of the leading software development companies in Pune.
The company's wide range of digital and technological services and solutions enables its customers to experience new limitations of business operations. In order for businesses to be patient and successful over time, the company focuses on three things – Digital Agility, Cross-over IT, and basically Stability of Core Enterprise Systems.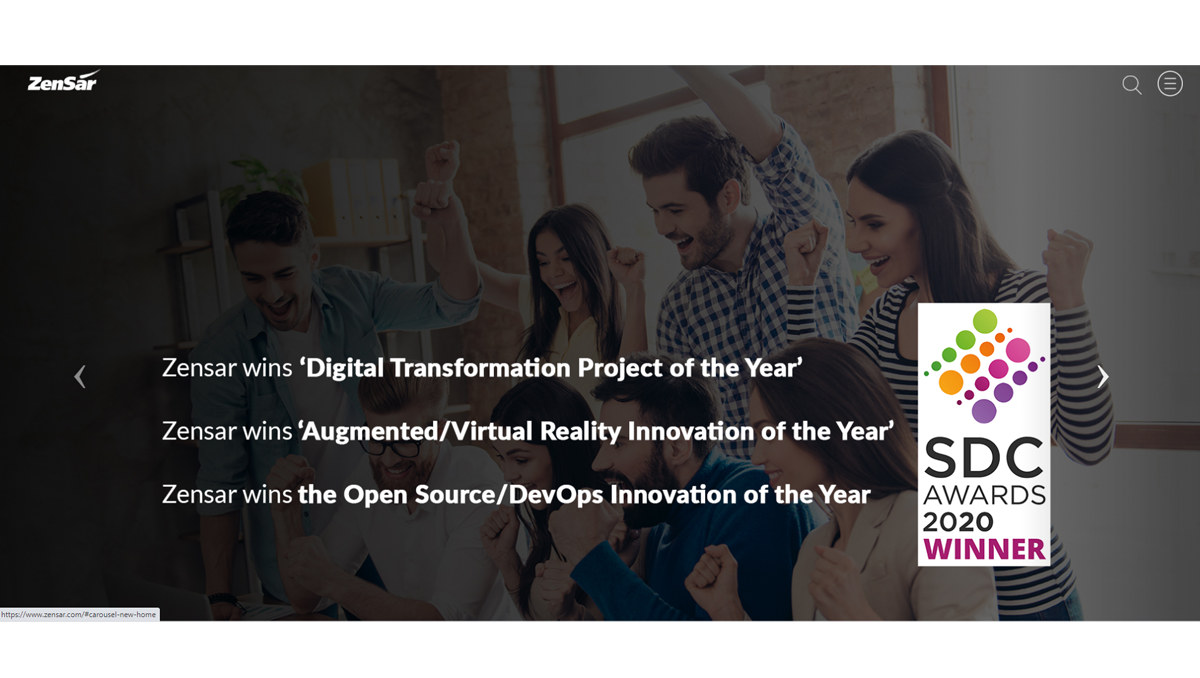 2. Sigma Data Systems
Sigma data systems specialize in data science as a service and consultation. This company helps business companies make better decisions on time by assisting them in big data analysis and perception. With such quality work, it is one of the top software development companies in Pune.
The company has a dedicated team of software engineers, data scientists, business analysts, and domain experts to help clients solve their business's critical issues with key details. They help future companies grow faster and make smaller mistakes.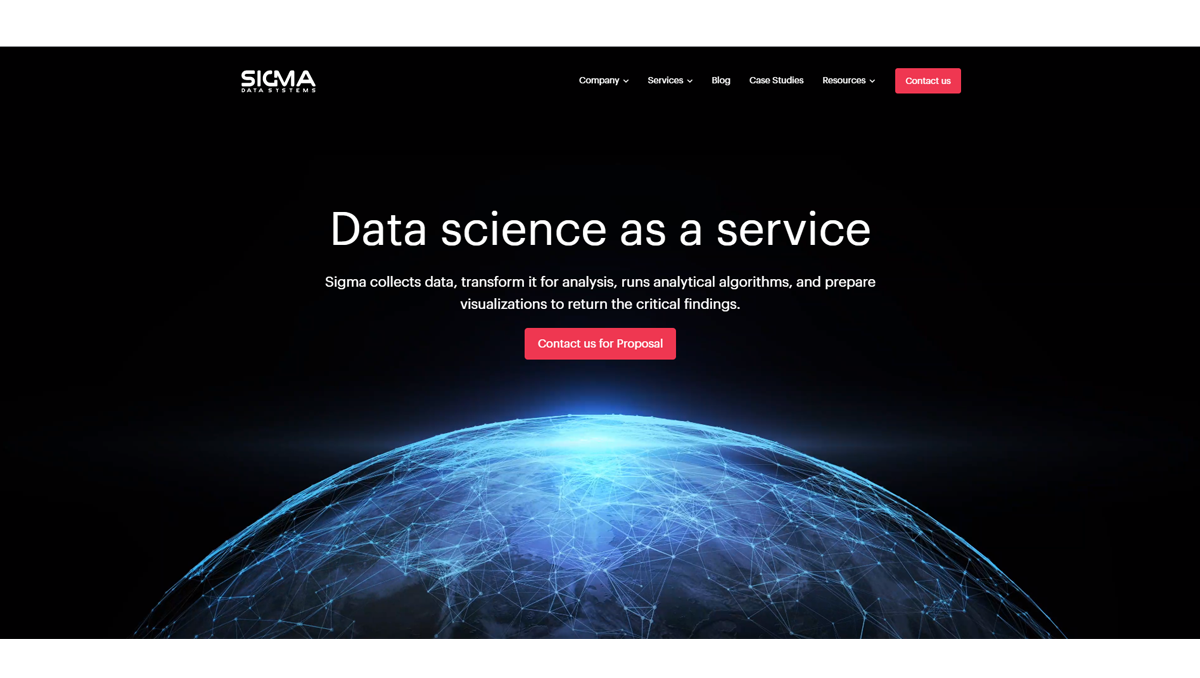 3. Tudip Technologies Pvt. Ltd.
Tudip Technologies Pvt. Ltd. Ltd. is a CMMI Level 3 company. It is a term that describes integrity, innovation, and independence. The team believes in building long-term relationships with their customers and in doing so, keeps them happy by providing quality services. Therefore, it is one of the leading software development companies in Pune.
They also believe in visibility with their esteemed clients and discuss for a minute each detail related to the project. Quick to start but well-established business processes, Tulip creates a unique combination as a service provider.
The team strongly believes in providing effective customer service, caring for staff needs, and creating a memorable success story.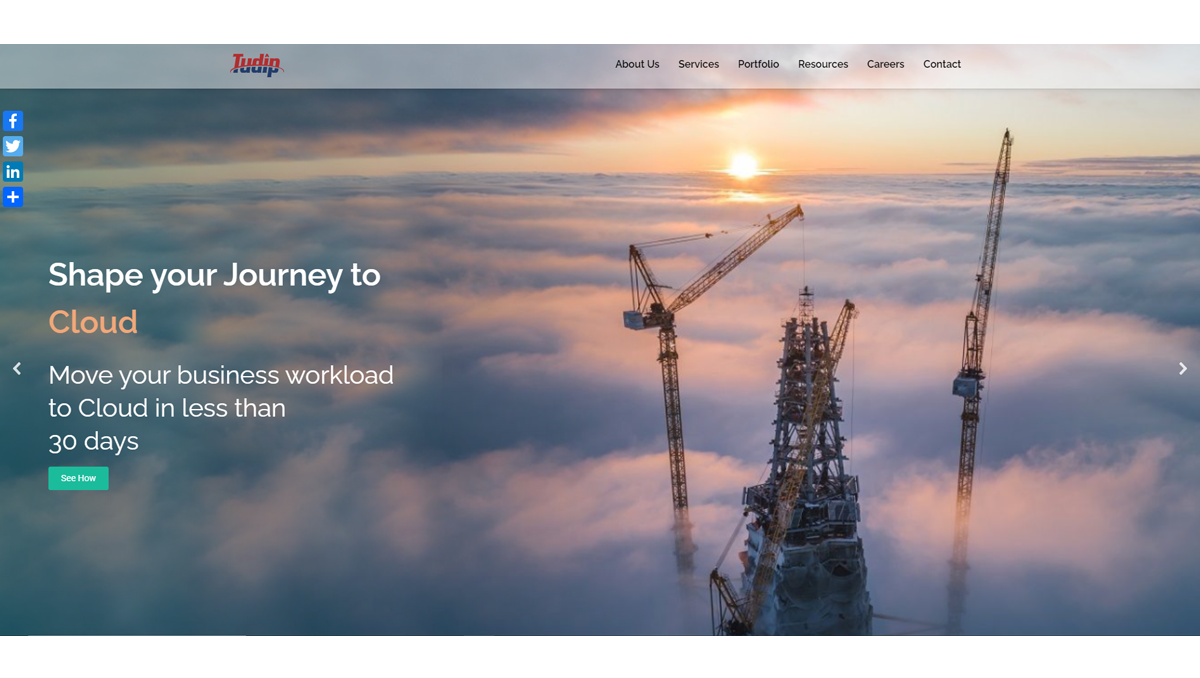 4. OM SOFTWARE Pvt. Ltd.
OMSOFTWARE combines the power of positive thinking, background technology, and digital technology to address the challenges clients face in a dynamic world of social, mobile, cloud, and platforms. We measure success by achieving outstanding results that leave a lasting positive impact on the business of our clients. Therefore, it is one of the leading software development companies in Pune.
They empower clients to think ahead and bring them flexible values ​​that redefine how they reach new levels. They believe in going to "Customers first" and wish to gain confidence and trust in our high quality and comprehensive services.
OM Software uses technology as a business asset for its customers. They have seen that IT firms recommend solutions that are not suitable for a particular business.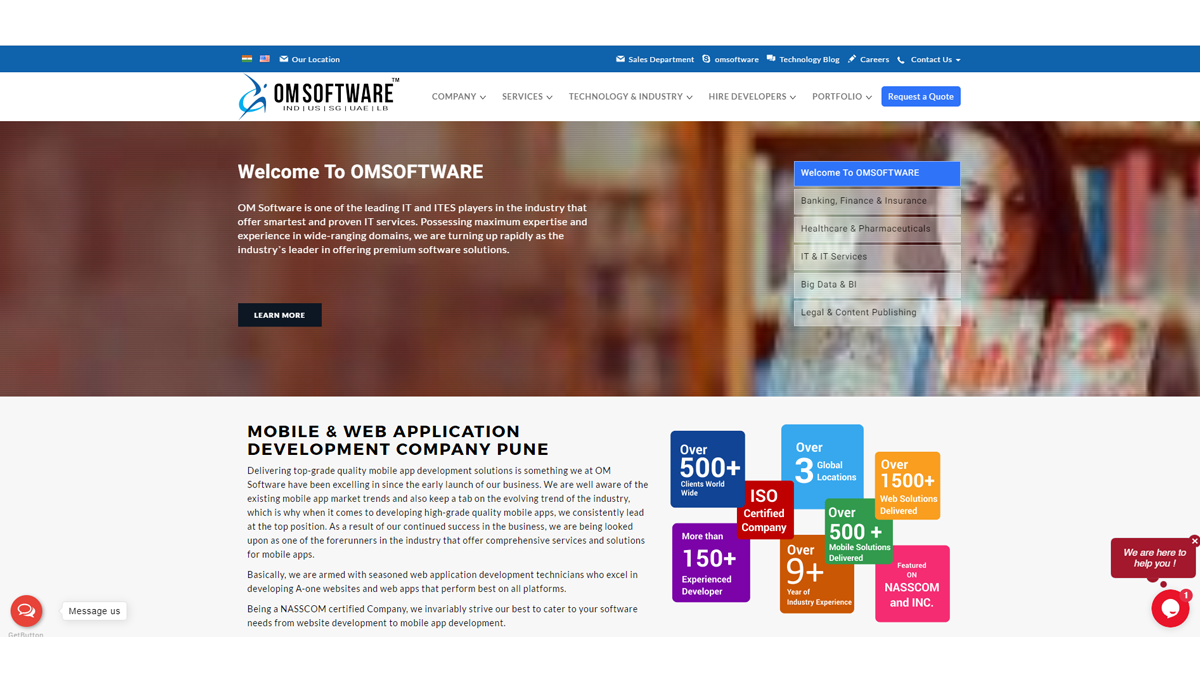 5. ProtonsHub Technologies
ProtonsHub Technologies constantly strives to bring new and innovative ones to people and communities. They always bring something more than expected! Therefore, it is one of the top software development companies in Pune.
With ProtonsHub Technologies, profitability is not everything. They believe in long-term business relationships with their customers. As a team, they are very hungry for good projects. They love their job and it is their passion and not just their job.
To date, they have used a variety of projects including auction sites, beverage, social, wealth, and more. Honesty is, they find it very important for all clients and they do their best to ensure that more time is available to its customers.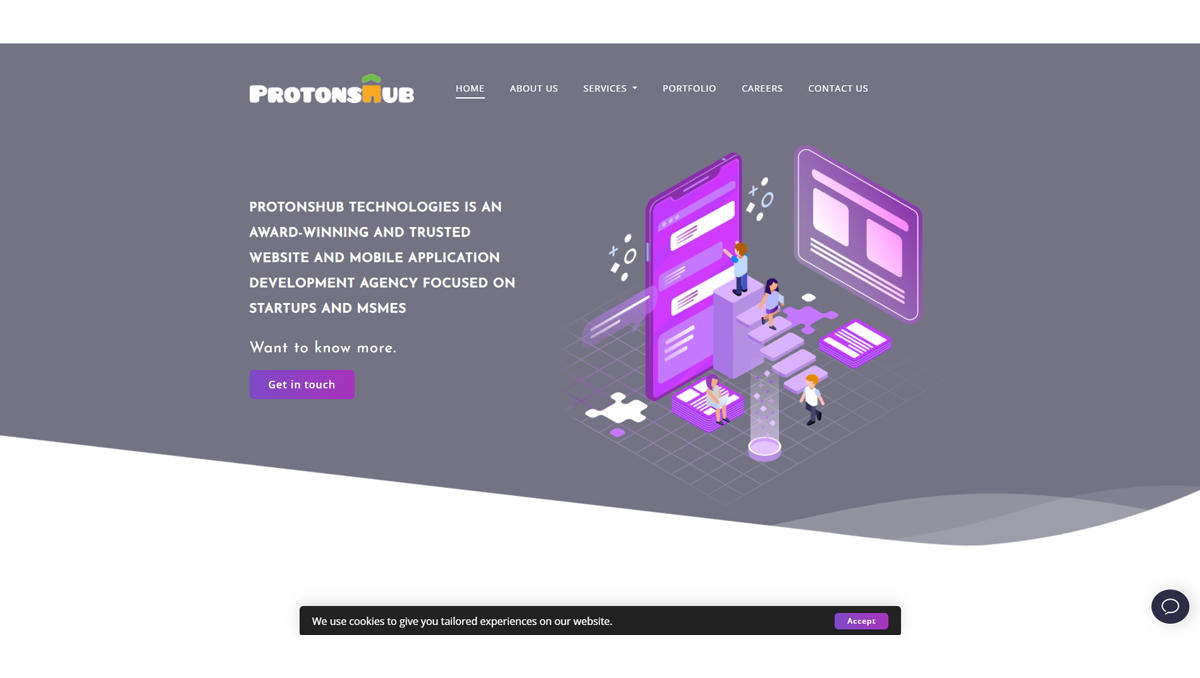 6. Promatics Technologies
Promatics offers end-to-end software and web and mobile platforming services. Their expertise is in utilizing state-of-the-art internet and mobile technology with the aim of integrating flexibility, efficiency, collaboration, and the ability to deliver services equal to the most reliable operating systems today that give our customers a competitive edge. Therefore, it is one of the top software development companies in Pune.
The company has extensive and complete experience in managing software applications from the simplest to moving critical business applications. They offer solutions that offer tangible benefits to their customers leading to tangible gains in their business.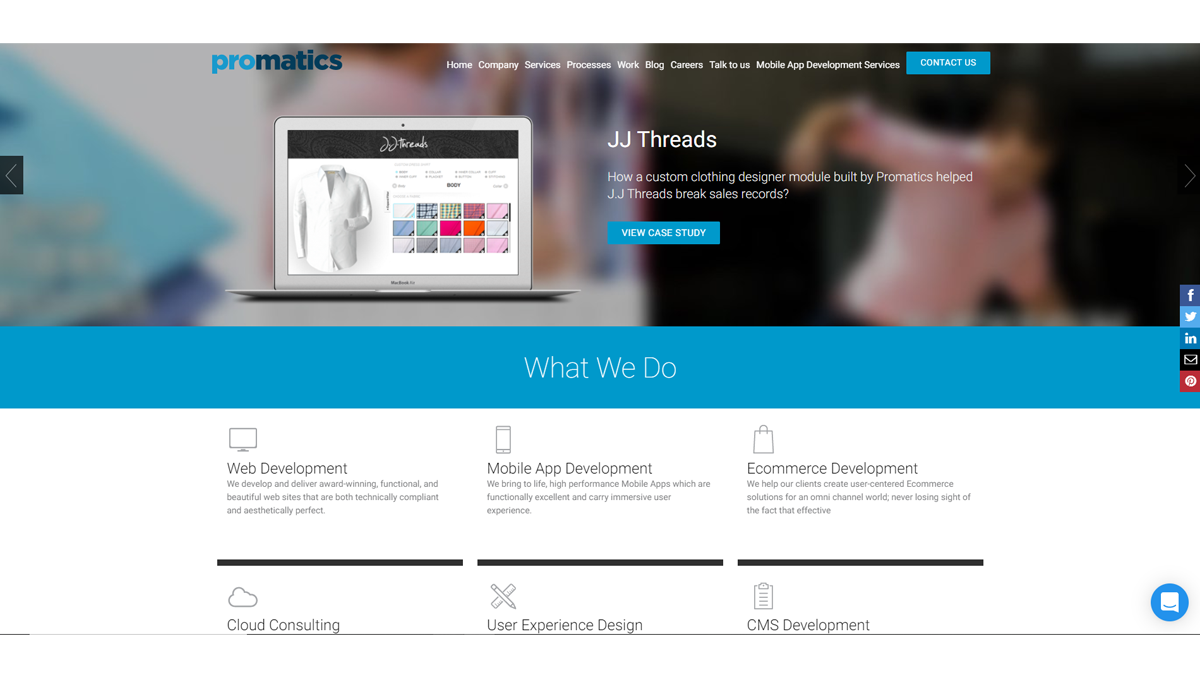 7. Triazine Software Pvt. Ltd.
Triazine Software Pvt. Ltd. Ltd., is one of the leading IT Solution companies and software development companies in Pune based in the National Capital region – India. Triazine is similar in many respects to its expanding IT-based solutions to organizations and institutions around the world regardless of profit – miniscule to monolithic.
The company is CMMI Level 3 (Capability Maturity Model Integration) and ISO 9001: 2015 certified center for the delivery of more than 100 solutions and IT worldwide. They offer complete solutions under one roof with flexible delivery models.
Their broad presence across continents – North America, Africa, the Middle East, and Asia with knowledgeable and effective services designed, designed to keep pace with customer growth.
8. QuadLogix Technologies Pvt. Ltd.
QuadLogix Technologies is a specialized IT company that provides Consultation and Application Development services to deliver business solutions to businesses. They are a small and enthusiastic team driven by technology and innovative creative solutions that help our clients achieve business growth. Therefore, it is one of the leading software development companies in Pune.
Their focus on providing fast, cheap and rich technology solutions makes them a popular technology partner for their customers. The team strongly believes in delivering reliable results to their customers by building solutions that help client businesses be more resilient, robust, and efficient.
The partners of QuadLogix Technologies and Enterprises, Corporations, Banks/Financial Institutions and Government Agencies throughout the USA, Europe, and the Middle East with their sales offices in New Jersey, London, and Dubai alike while delivering innovative and technological solutions through its state of the art research & development center at Pune, India.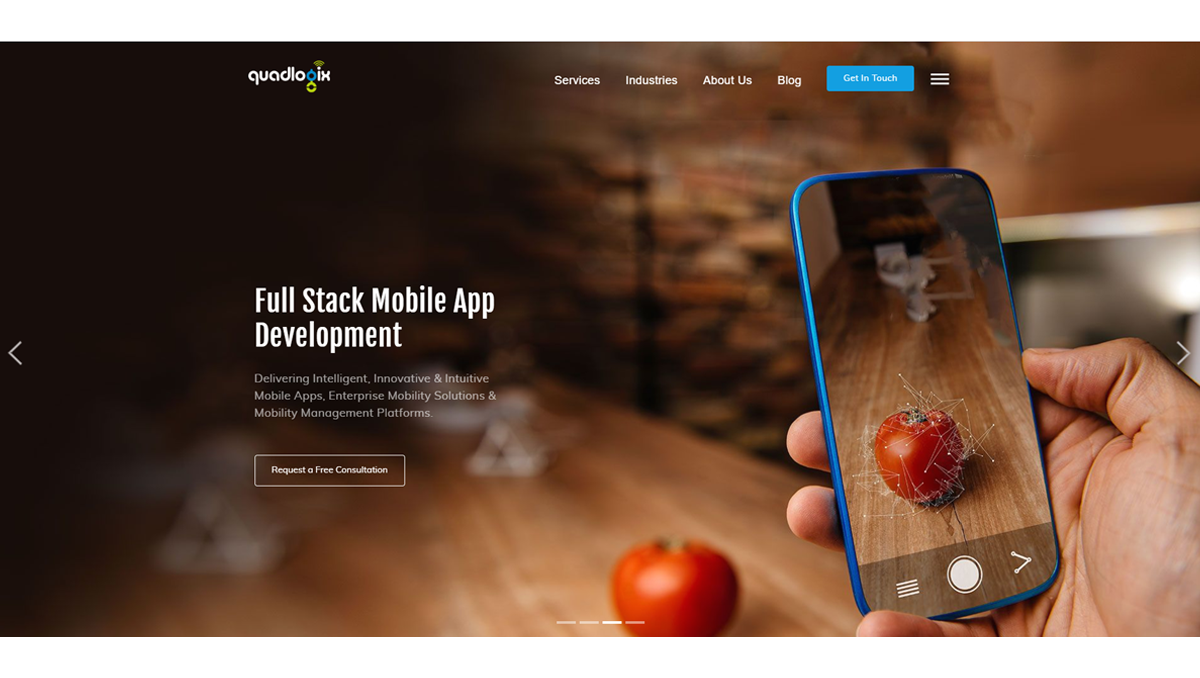 9. EC Infosolutions
EC Infosolutions is one of the leading software development companies in Pune, India. The company provides software solutions to customers in 15 different countries including India, USA, NZ, Australia, Canada, UK, Germany, UAE, Japan, Netherlands, and Singapore.
They have extensive expertise in providing Software solutions to their customers across multiple Verticals. From program development & solution optimization and revenue efficiency, they have been partners with more than 400 organizations to make their Digital Strategy a Success.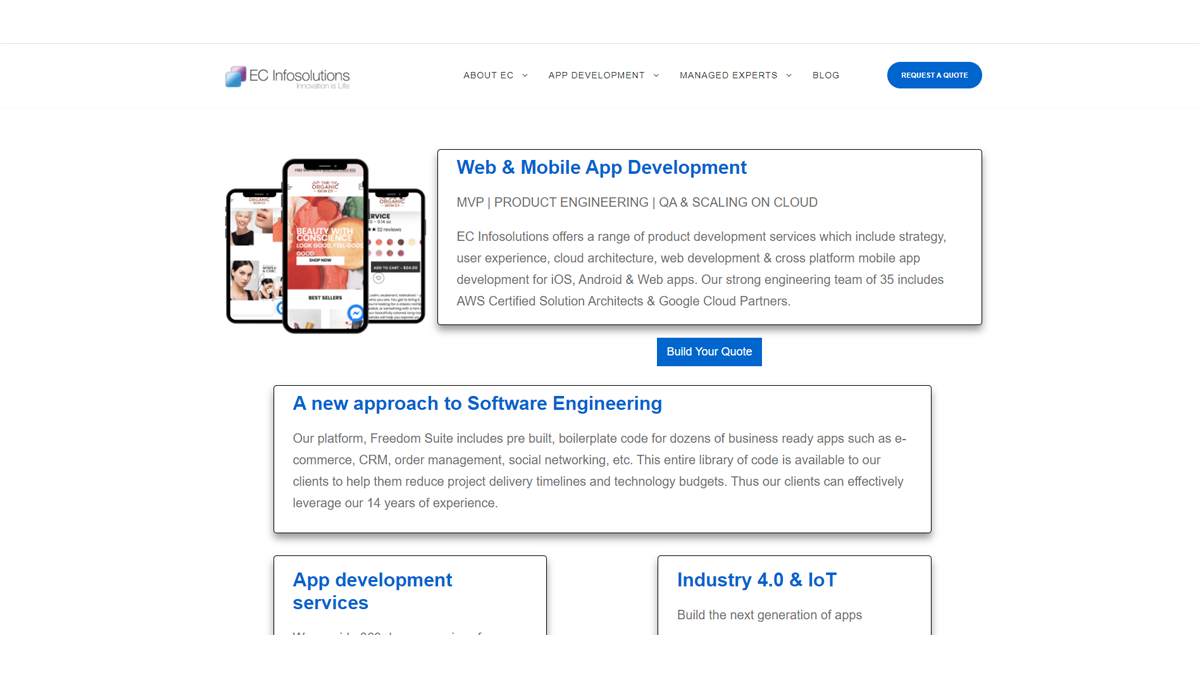 10. Indus Net Technologies
INT is a full-fledged product engineering company that provides a combination of technology, analytics, and marketing. With 750+ favorite professionals, it operates businesses like Ageas, SBI General, IndusInd Bank, Dr. Reddy's, Cipla, Government of India, and more. With such quality work, it is one of the top software development companies in Pune.
Their approach to consultation and collaboration is driven by analytics. It helps businesses navigate across all aspects of digital, find growth opportunities, generate competitive advantages, and define experiences that engage their customers.
Offering simple and sustainable digital solutions, INT is a trusted partner of fast-growing agencies, SMEs, and Startups in 20+ countries.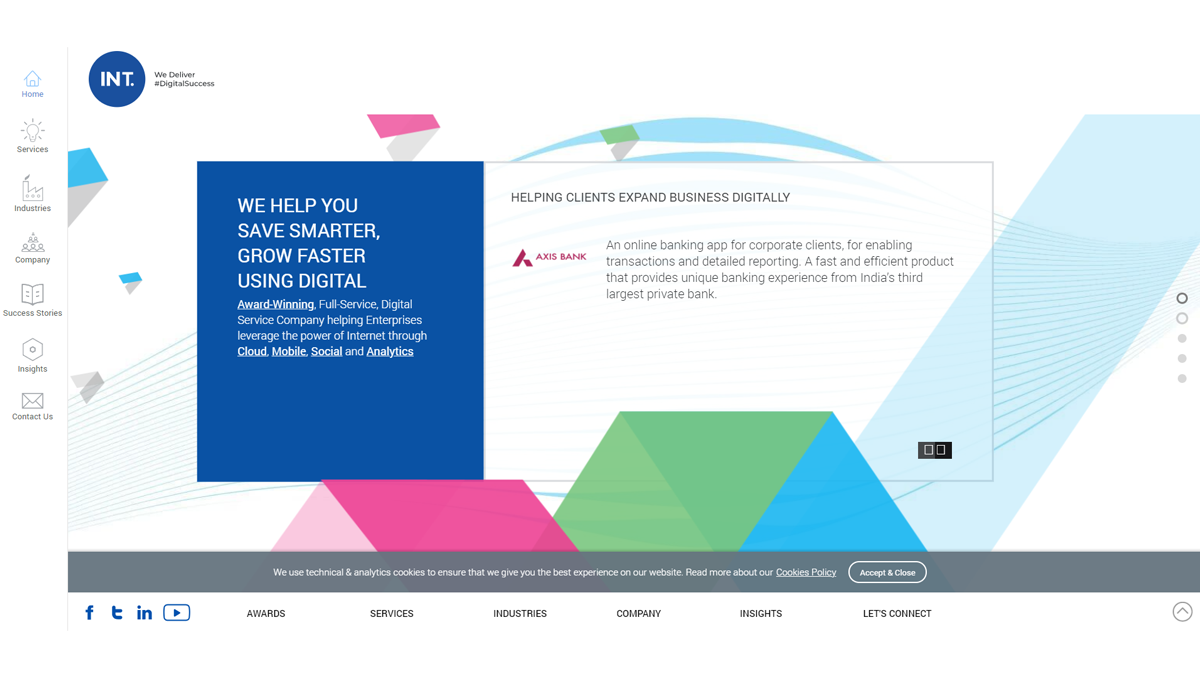 Conclusion
Obviously, if you are looking for the best software development companies in Pune, you may find many companies that claim to be the best. Every company has a portfolio, ability, and experience to show. However, choosing what works for you depends on the type of project, vision, and technical challenges involved.
Hopefully, this list of top 10 software development companies in Pune will help you save the struggle to explore the best IT Company for your next big move.
To be sure, the software development companies in Pune are named hereafter a team of Supersourcing investigators evaluates them according to a special analysis process. In addition, Supersourcing also acknowledges each company's presence in the industry and the years it has devoted to providing appropriate mobile app services.
Supersourcing also invites new and established mobile app development companies in India to participate in future analysis programs by submitting proof of their performance and being listed on the registration list.