Table of content
Artificial Intelligence is changing the world and how we incorporate data by investigating the information. Today AI is all over, from your Netflix recommendation to your pocket voice assistant, like Siri. With the progression of this innovation, each industry is adapting it for the change. So, here we are going to learn about 5 application of AI in Marketing industry. 
The same goes for the marketing industry, Artificial Intelligence is leading a fundamental part in revolutionizing the business. Despite that, marketing companies are in a dilemma to implement AI. 
Thus, in this blog, we decided to clarify the fundamental parts of Artificial Intelligence for individuals involved in marketing. Further, you will get the real-life top 5 application of AI in marketing. 

What is AI? 
Artificial Intelligence can be characterized as a program, task, or action performed by a machine that can incorporate reasoning, planning, motion, learning, representation, and manipulation. In simple words, AI allows a machine to do any task which a human can perform and in a much better planned manner. 
According to a report by Gartner, by the end of 2021, 70% of the organizations will incorporate AI to help employees in improving overall productivity. Apart from that, based on the study by Forbes magazine, Marketing and Sales experts are using AI most for their daily activities as compared to different divisions of the organization. 
Do Your Business Really Need AI Integration?
It is important to analyze whether your organization requires AI in marketing operations, or not. Organizations in certain circumstances adopt trending technology just by taking a gander at the advantages on the web. However they neglect to check on the off chance that it is valuable for their organization or not. Thus, before making any decision, look at if the below mentioned advantages or application of AI in marketing are executed in your business or not.

Top 5 Application of AI in Marketing 
To assist you with understanding the significance of Artificial Intelligence for the advertisers, we should discuss the genuine uses and application of AI in Marketing industry.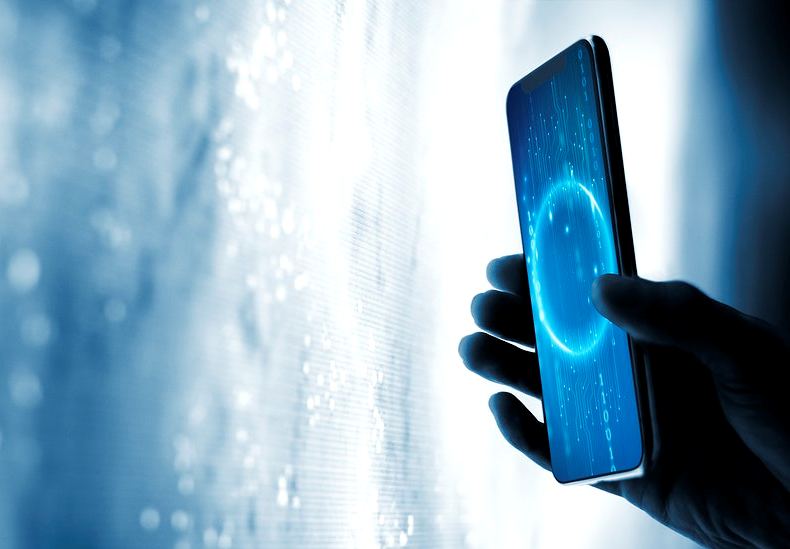 1. Anticipate Consumer Behavior 
The sole efforts of a marketer rely upon the targeted audience. The application of AI in marketing is introducing predictive advertising to implement effective and informed decisions for marketing. Today, the decisions and preferences of the clients change rapidly. With such a lot of data to remove and a brief period, it is difficult to do it physically. Hence, Artificial Intelligence appears; it flawlessly deconstructs the pieces of the positive experience of clients and predicts the behavior at the same time. 
2. Personalized Interaction 
As indicated in a study by Accenture, 43% of buyers in the USA will like to work with an organization that customizes client experience. However, they additionally gave one condition that the organization ought not trade off with their trust. 
Besides, from another survey by Accenture, it was expressed that 91% of global clients said they would be bound to work with an organization that remembers their preferences. Artificial Intelligence helps organizations and workers to deliver a personalized experience to the clients. With the assistance of a customer's past history, AI can recommend items; it can generate targeted ads with the relevant audience. 
3. Better Customer Service Support
Your clients can require the help of your representative at any time. Despite the fact that a large number of companies have various movements for client service, there is still a critical requirement for 24/7 availability. With this application of AI in marketing, your clients will talk with a smart bot whenever and anyplace. 
Chatbots are speedy, smart, easy to use, and user-friendly; they can assist you with dealing with your customer care department easily. Your clients can connect with a bot effectively for simple enquiries and information. This will save the time of your workers, and you can use the resource for different tasks. 
4. Smart Media Buying
This application of AI in marketing is assisting marketers with automatic media purchasing for effective target ads with applicable clients. With the wake of the brand security embarrassment of Google; where Google's advertisements network was setting promotions on the fear monger's site. Now, AI is helping Google and other organizations to find spooky sites. Besides, it helps in eliminating these sites from the list for advertisement placement.
With smart data-driven experiences, brands would now be able to place micro-moment targeted ads and messages on search engines, via social media, as well as on the relevant sites. 
5. Deep Insights About The Audience 
There is no uncertainty that audience insights are the most critical asset of any marketing agency. However, Your complete advertisement campaign relies upon the audience. With the help of Artificial Intelligence, an advertising agency can get in-depth knowledge about the target audience of any campaign they are arranging. 
With the assistance of inside consensual information of the target audience, your marketing team can work effectively to maintain the pattern of preferences. 

Things to Keep in Mind During Application of AI in Marketing 
There is no uncertainty that Artificial Intelligence can change any organization and assist them in using their information. In the event that you also are intending to coordinate AI for your workers and clients, at that point there are not many things to remember during the application of AI in marketing.
You need a partner to add AI in your business tasks viably and with no information misfortune. For that, it is advisable to get a machine learning organization. One little mix-up can disclose the whole information of your organization. Hence, AI isn't a field of experimentation, at any rate not with your valuable information.

Conclusion
Artificial Intelligence is here to control the world and industry areas. Marketing organizations are now embracing it for their representatives and clients. Is it accurate to say that you are a showcasing organization or an independent advertiser? At that point the opportunity has already come and gone to update your association with the moving innovations like AI. 
Though, it is safe to say that you are as yet confused about picking the correct AI combination and versatile application advancement organization for your promoting office? On Supersourcing, you can find a list of top Artificial Intelligence agencies and their details that can assist you with integrating it into your business. Try to cross-check every data prior to recruiting an organization or settling on a choice.