Table of content
In this fast-paced digital landscape, choosing the right outsourcing partner can make or break your project's success. We've scoured the industry to bring you a curated list of the best software development outsourcing companies that have consistently demonstrated their prowess in delivering cutting-edge software solutions. From ingenious startups to established giants, our selection covers a diverse range of specialties and technologies.
We'll talk about how these industry leaders leverage their expertise to streamline development, optimize costs, and accelerate your product's time-to-market. Whether you're a startup seeking a development boost or a corporation aiming to enhance your tech arsenal, our comprehensive guide will help you make informed decisions. Let's dive in and discover the driving forces shaping outsourcing software development in 2023 so that you can shortlist the best software outsourcing companies.
What is a Software Development Outsourcing Company?
A Software Development Outsourcing Company is a strategic partner that organizations collaborate with to delegate specific software development tasks or entire projects. Instead of handling all development in-house, companies opt for outsourcing to tap into external expertise, resources, and cost efficiencies. 
These specialized firms possess talented developers, designers, and engineers who excel in diverse technologies and frameworks. By leveraging their skills, businesses can swiftly scale projects, meet tight deadlines, and access cutting-edge solutions. That too without the overhead of hiring and training new staff. 
Communication and project management are pivotal in this collaboration. Both parties work closely to ensure alignment, transparency, and the successful delivery of software products. From custom applications to mobile apps and web platforms, these software development outsourcing companies play a crucial role in helping enterprises navigate the dynamic landscape of software development while staying competitive in a rapidly evolving digital world.
10 Best Software Development Outsourcing Companies in 2023
Before you start your search for the best software development outsourcing companies to hire in 2023, let's take a look at the top possibilities you should consider:
Supersourcing
When it comes to outsourcing experienced developers for dedicated projects, Supersourcing emerges as the ultimate choice for discerning businesses. With Supersourcing at your side, you gain the power to carefully select developers whose knowledge and expertise align precisely with your job description. This strategic approach helps you sidestep potential communication barriers, eliminates the need for extensive team training, and mitigates future risks.
Dedicated to delivering top-tier development talent, Supersourcing employs a comprehensive two-step vetting process that meticulously sifts through candidates to identify the top five profiles that perfectly match your project requirements. These selected individuals belong to the coveted 1% of the finest development talent within the industry, ensuring you access a league of extraordinary professionals.
Supersourcing's prowess in matching your needs with the right talent is unrivaled. Regardless of the specifics of your software development outsourcing demands, you can rest assured that Supersourcing will unearth profiles that seamlessly align with your project's demands. Your quest for the most suitable profiles ends here, with Supersourcing's commitment to excellence and precision.
Moreover, the flexibility Supersourcing offers knows no bounds. You have the liberty to hire developers on your own terms, for the duration that suits your project timeline. Whether you require short-term collaborations or extended engagements, Supersourcing provides you with the freedom to adapt your team to your project's unique demands.
By capitalizing on Supersourcing's capabilities, you unlock a world of development talent. This talent pool will seamlessly integrate into your projects, ensuring efficient execution and remarkable outcomes.
ScienceSoft
ScienceSoft, headquartered in the United States, stands as the go-to option for midsize and large companies seeking to outsource software development needs. Trusted by market giants such as Walmart, Deloitte, IBM, and Leo Burnett, ScienceSoft boasts deep expertise in complex enterprise solutions, IoT, big data, and AI/ML. Their commitment to quality and security shines through with ISO 9001 and ISO 27001-certified systems.
With over 33 years in the field, ScienceSoft has assembled a passionate team of 700+ experts, spanning project managers, consultants, solution architects, developers, testers, and DevOps engineers. Their impressive track record showcases 3,300+ successfully executed projects across more than 30 industries. Clients commend ScienceSoft for their proactive, energetic, and collaborative approach, delivering tangible business value with laser focus.
Arcanys
Based in Switzerland, Arcanys emerges as a prominent player in assembling highly skilled and dedicated development teams tailored to startups and existing companies in need of reliable applications. Since its establishment in 2010, Arcanys has grown its software development center under the guidance of visionary entrepreneurs. With a commitment to aligning with your specific needs and objectives, Arcanys' project-ready engineering experts excel in delivering precise and innovative solutions.
Altoros
As a leading software development outsourcing company with a global footprint, Altoros has headquarters in the United States. Boasting a team of over 400+ experts, Altoros specializes in driving businesses toward digital transformation. They display a keen focus on cloud-native applications, customer analytics, and blockchain. Founded in 2001, Altoros has established a strong presence across several countries. They're working across the USA, Canada, Argentina, Poland, Norway, Finland, Germany, and Turkey. Their pricing model, ranging from $40 to $65 per hour, ensures a range of affordable options for diverse projects.
Innowise Group
With headquarters in Warsaw, Poland, and offices spread across Germany, Lithuania, Switzerland, Italy, Georgia, and the USA, Innowise Group emerges as a global powerhouse in delivering tailored software solutions across various industries.
Boasting a skilled team of over 1500 professionals, Innowise Group takes a comprehensive approach. They offer end-to-end services from concept and design to development, testing, deployment, and support. Their in-depth experience and commitment to understanding clients' needs position them as reliable partners for complex outsourcing requirements.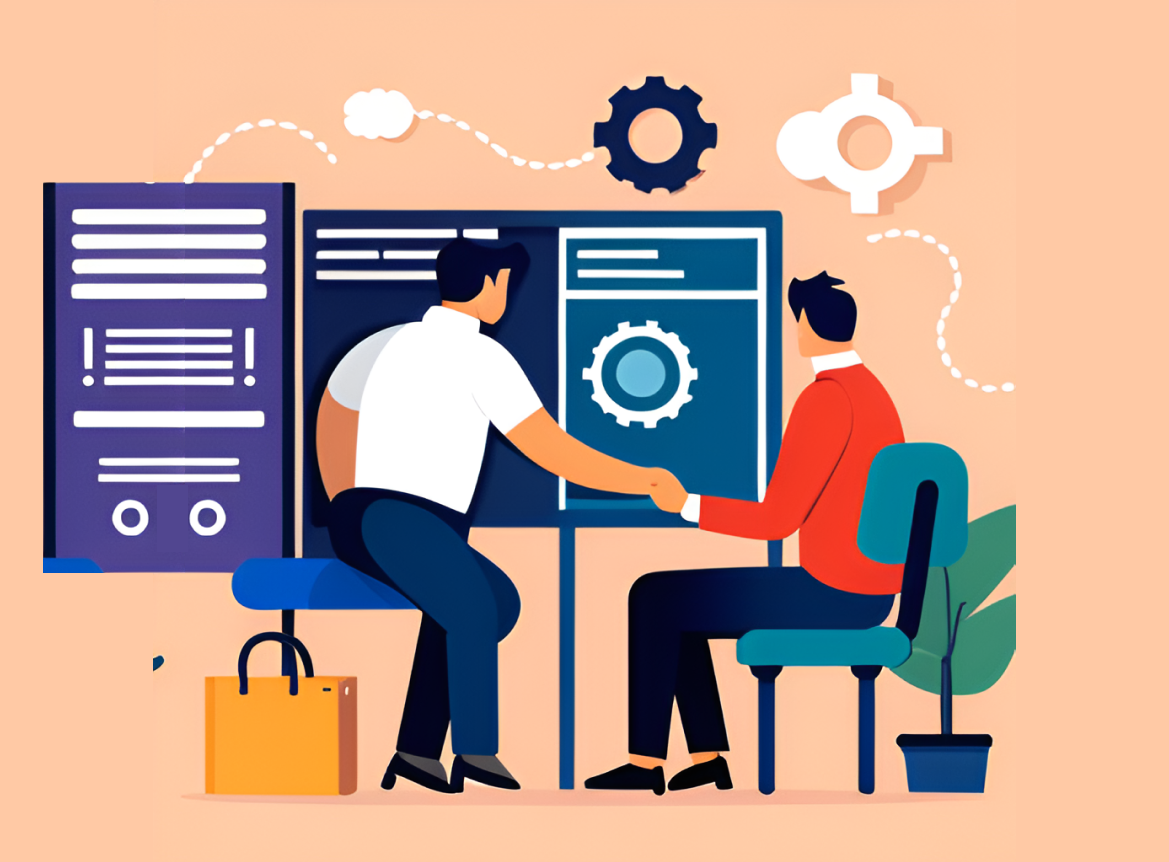 Saigon Technology
Established in 2012, Saigon Technology takes the lead as the premier Vietnam-based Agile software outsourcing company. Their impressive growth journey has extended across four continents, featuring a team of 400+ proficient software engineers. Specializing in Offshore Software Development and Software Outsourcing Services, Saigon Technology adheres to ISO 9001 and ISO/IEC 27001 standards. This is to ensure seamless communication and professionalism. Their success stories span a diverse range of sectors, including banking, e-commerce, medical services, manufacturing, import/export, and logistics.
SumatoSoft
SumatoSoft is driven by the principles of transparent cooperation and work excellence. This company is your ally in digitizing businesses through exceptional web and mobile development services. Their innovative approach extends to cutting-edge technologies like the Internet of Things, blockchain, and the SaaS model. With a strong commitment to delivering top-notch solutions, SumatoSoft ensures that your digital transformation journey is marked by efficiency and innovation.
Glorium Technologies
Glorium Technologies takes center stage as a comprehensive full-cycle app and software development company. Their focus lies in crafting sophisticated software solutions tailored to the specific needs of tech startups. Drawing on their extensive industry knowledge, Glorium partners with your team to expedite development. They help you achieve faster time-to-market, ensuring your vision becomes a reality.
Kanda Software
Kanda Software, renowned for its reliability, stands as a stalwart technology partner, adept at navigating regulatory and growth challenges swiftly and efficiently. Their expertise spans enforcement, implementation standards, and protection, empowering them to create high-quality solutions customized to your business needs. With a commitment to excellence and innovation, Kanda Software is your trusted ally in tackling complex tech endeavors.
Global BrainForce
Global BrainForce emerges as a standout software development company, dedicated to providing personalized and customizable outsourced solutions tailored to the needs of rapidly expanding technology companies across the globe.
With a profound commitment to client success, Global BrainForce offers an extensive array of technology and software solutions designed to meet the unique requirements of its clients. These solutions encompass Dedicated Developers and Custom Development Services. All the services are harnessed from a decade of honed knowledge and expertise in the industry.
Global BrainForce thrives on its ability to understand the intricate challenges faced by fast-growing technology firms. By tapping into their deep reservoir of experience, they stand poised to assist clients in crafting innovative and efficient solutions that drive growth, innovation, and market leadership.
The company's customer-centric approach and keen understanding of the dynamic tech landscape make them an ideal partner for organizations seeking agile, tailored, and forward-looking software development solutions.
Wrapping Up!
In a world where success hinges on tech innovation, these outsourcing powerhouses emerge as catalysts for progress. As you navigate the digital frontier, remember that strategic alliances are the backbone of evolution. These software development outsourcing companies aren't just service providers; they are trailblazers, working hand in hand with you to shape the future of tech. Through collaboration, we usher in a new era of creativity, efficiency, and accomplishment.