Table of content
The simplicity of building websites has extended a lot in recent years. Because of the Content Management System (CMS) platforms for website development, like WordPress, Magento, Joomla, and many more the entrepreneurs are presently serving as the admins of their websites. Now, the obligation regarding site security is currently in your grasp, yet, numerous entrepreneurs don't have the knowledge of how to keep your website secure.
A hacking attack takes place every 39 seconds solely in the US, thus hampering and affecting one out of three American sites every year. Try not to leave the front door of your site totally open! You need to secure your site, which means setting up protection to keep out bugs, hackers, and other online objectionable activities. Otherwise, your data could be at risk, your site could crash, or you could even experience monetary loss.
Evidently, all sites are prone to get attacked anywhere and anytime. This is genuine in light of the fact that cybercriminals don't have a particular website in mind when they intend to execute an attack. They use programs to automatically recognize sites that have weaknesses. These weaknesses are used as entry points to execute an attack on that specific site. Weaknesses present on your site can be dangerous as you may not think about them. 
Hence, if your site isn't protected, hackers can use your site to infect your site users/visitors with malware. There are a huge number of malware and various approaches to infect your website, which is generally done through automated hacking tools. 
What they all have in common, is that the hacked sites are generally used to retarget your expected customers, your site visitors/guests. Thus, let's learn about some methods to secure your website and understand how important it is to keep your website secure.

How To Keep Your Website Secure?
1. Web Access Firewall Security
A WAF is a vital requirement for website security as it can stop automated attacks that normally target lesser-known sites. These attacks are executed by bad bots that can automatically look for weaknesses of sites that can be exploited or causing DDoS attacks. Such attacks result in crashing of websites or slowing down its speed. 
Ensure to apply for a web access firewall (WAF). It is placed between the data connection and your website server. The purpose of using WAF is to read and verify all the data that goes through it to ensure protection of your site. 
Nowadays, most WAFs are cloud-based and are a plug-and-play service. The cloud service is an entryway to all approaching traffic that hinders all hacking attempts. It also strains out different types of unnecessary traffic, such as malicious bots and spammers.
2. SSL Certificate for Website
You will initially require a SSL certificate, while looking for how to keep your website secure. The SSL certificate will protect the gathered data by your website as it transfers from your site to the server. This might be a basic security measure, however it is extremely critical on the grounds that popular browsers and search engines used to mark sites without SSL as "insecure". Hence, this surely will make your visitors suspect the site in terms of data security and validity.
To install SSL security, it is not necessary for you to learn about its technical ins and outs. Thus, don't worry if you don't actually get how it works. The most important thing is to realize that your site requires SSL, and how to approach getting it. 
There are numerous ways to install SSL certificates for your website. The three ways we recommend are as follows:
Pick an expert website builder or developer that incorporates SSL for free. 

Pick a hosting service provider (like

HostGator

) that gives a free SSL with all plans (in case you're building your site with a CMS tool, like WordPress) 

Install a basic "Let's Encrypt SSL" for free. 
Apart from that, if you need a much higher quality of security, you'll need to pay for a high level SSL certificate. These vary in cost, and you can get them from the domain registrars or hosting providers.
3. Make Your Passwords Uncrackable
Passwords are so commonly used that we can sometimes fail to remember exactly how significant they are. It's easy to overlook the importance of password. Despite that, passwords works as a strong wall between your personal data and a hacker. 
With there being countless sites, databases, and programs that require passwords, it is difficult to keep track of all. Hence, a lot of users end up using similar passwords at multiple places, to remember their login information.
However, this is a huge security mistake from the users end. 
Create a unique and secret password for each new sign in demand. Try to use complicated, random, and difficult passwords, so that one can not guess it easily. Then, save them outside the website directory. 
For example, you may utilize a 14-character password with a combination of letters and numbers. Then, you could then store the password(s) in an offline document, or an alternate PC.
Apart from that, in three months or sooner, try to change your password with a new one, and repeat periodically. Difficult passwords are long and should be about twelve characters long, every time. In addition to that, try to switch back and forth among upper and lowercase letters, as well as symbols. 
Never use the same password twice or disclose it with others. If you are an entrepreneur or CMS manager, ensure all employees change their passwords regularly.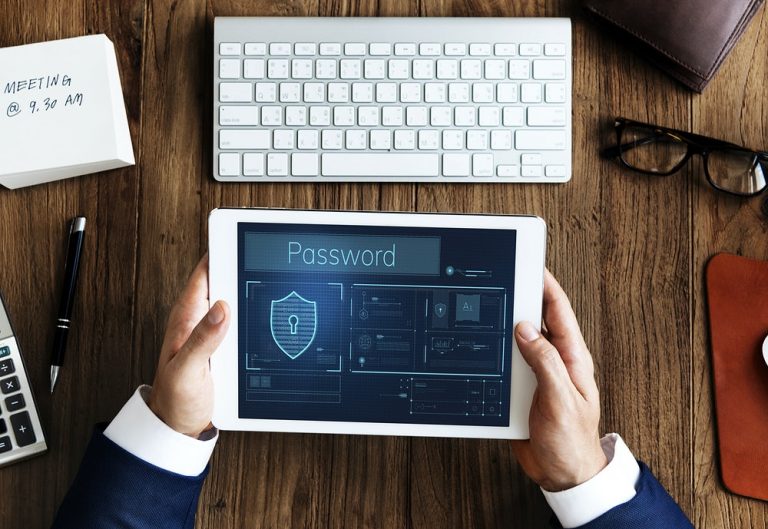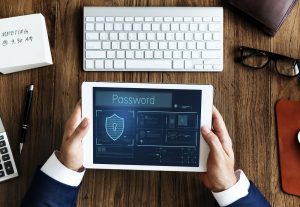 4. Regular Website Backups
Regularly take backup of your website. You ought to maintain backups of your site records and files on the off chance that your site becomes inaccessible or in case of data loss. 
Your web hosting service provider should maintain the backups of their own servers, yet you should in any case ensure your files backup regularly. Some Content Management System tools have extensions or plugins that can automatically backup your site, and can take your database and content backup manually.
There are different solutions that you can use to help recover lost or damaged documents.
Maintain off-site data of your website. Try not to store your backups on the same server of your website; they are similarly vulnerable against attacks as well.
Try to keep your website backup on your home PC or external hard drive. Track down an off-site spot to store your files and data and to save it from any type of hardware failures, viruses attack, and hacks.
Another alternative is to backup your site in the cloud. It makes storing information easy and permits access to data from anyplace.
5. Website Scanning for Vulnerabilities
Website Scanning is crucial to answer how to keep your website secure. Thorough website scanning not only removes malwares but also identifies potential threats on a regular basis and alerts you. In this way, the detection of such threats reduces the amount of damage that might occur to your website and saves money as well.
It is critical to routinely perform website scanning to check for website and server vulnerabilities. Web security scanning should performed at a regular interval and after introducing any change or addition to your web components.
There are various free tools available on the Internet that you can use for a brief review. However, these free tools won't detect all the possible security concerns of your site. Having an expert perform security scanning on your site will give an in-depth review and clarification of the vulnerabilities that exist on your website.
6. Keep Software and Plugins Up-To-Date
It is critical to keep all platforms or scripts you've installed are up-to-date. Hackers used to target security issues in popular web software, therefore the programs should be updated regularly to fix security glitches. It is important to update and maintain each software you are using.
If you are using a website developer, then you don't have to stress over this so much. As a matter of fact, the expert site manager will deal with software updates and security issues for you. However, if you're using the WordPress platform, you need to be absolutely in control of running regular updates. 
Updates usually contain security upgrades and fixes vulnerabilities. Check your site for updates or add a plugin for update notification. Whereas, some platforms allow automatic updates, which takes care of your concern about how to keep your website secure. 
The more you wait, the less secure your site will be. Keep it as your top priority to update the website and its components.
7. Use A Secure Web Host
Choosing a reputed and secure web hosting organization is vital to your website's security. Ensure the host you pick knows about threats and is committed to keeping your website secure. Your host should also back up your information to a remote server and make it simple to restore in case your site is hacked. 
Numerous hosts provider servers include the feature of delivering better data and file protection facility. There are some features that need to be checked while picking a host. 
Does the web host offer a Secure File Transfer Protocol (SFTP) feature? 

Is FTP use by unknown users is disabled? 

Does it use a Rootkit Scanner? 

Does it offer document backup facilities? 

How well do they keep updates on security? 
Regardless of whether you pick SiteGround or WP Engine as your web host, ensure it has what you need to keep your website secure.
Conclusion
Web security is essential to ensure your online identity and personal data. In case you're worried about your web security for your business, or other network issues, then Supersourcing can be the best support channel.
As an entrepreneur and website admin, you can't only set up a site and fail to remember it. Despite the fact that site creation is simpler than ever, it doesn't change the way that security maintenance is essential. 
Always be proactive with regards to securing your organization's and client's data. Regardless of whether your webpage takes online installments or personal data. The data visitors enter into your website should land in the right hands. 
Hence, you require expert hands to build quality platforms. Therefore, to make your expert agency search easy, check the list of top website development companies. All are experts in their craft and can effectively work on a variety of tools and ensure security. Go through their details and pick the right one.