Table of content
While developing a website, everyone wants to draw in the maximum number of visitors and keep them around. Therefore, to do so you require appealing content, texts, videos, images, and graphics. All such things don't simply add value for the user and reader, they're likewise positively registered by search engines. However, keeping up great content requires continuous revision, such as publishing, updating, and managing content in an engaging manner. Managing a huge site is a very tedious task that would scarcely be possible without using top CMS platforms for website development. 
Starting a website is quite simpler than ever in 2021. There are a number of platforms to choose from, and many platforms empower you to design any sort of website you need. Despite that, selecting which Content Management System (CMS) for website development has never been more challenging, as of now, due to the availability of a number of alternatives. 
However, different CMS tools offer different and unique features. So you need to look thoroughly before picking the tool that is best for your definite needs and budget. Thus, to help you in selection, we've prepared a detailed list of 7 top CMS platforms for everything ranging from e-commerce stores to blogs, marketing websites, and many more.

7 Top CMS Platforms in 2021
1. WordPress
WordPress is the world's most popular CMS platform by a wide margin. It single handedly controls more than 37% of all sites on the Internet. Initially, it started as a blogging platform. Eventually, since a long time ago, it transformed into a full CMS platform. You can use it to design any kind of website, ranging from e-commerce business stores to enrollment sites, forums, and etc. 
WordPress provides more than 55,000 free plugins that are accessible through its platform and helps to make the website experience extremely superior. Best of all, it is SEO friendly that assists marketers to work appropriately in offering a high-quality and affordable experience. 
WordPress requires low-efforts, basic installation. It is useful for small to medium and simply designed websites. WordPress is a successful and top CMS platform with an intuitive web interface. As the complexity of the project increases, the ease of use of the software gradually decreases. Big projects can be implemented theoretically as well, but in that case, the more prominent number of functions are accompanied by an increment in administrative efforts.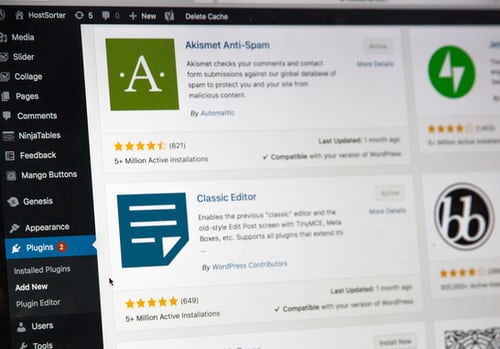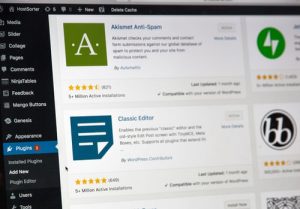 Features
Show/Hide Content Using Screen Options

Paste URL to Make Links in Visual Editor

Edit Images without any external tool

Accessibility Mode for Widgets

Split Single Post into Multiple Pages

Add, Move, or Delete Dashboard Widgets

Theme Preview without activating them
2. Magento
Magento is an ecommerce platform which is built on an open-source network. It provides an online buyer a flexible shopping basket system. It is considered as the pioneer among the top CMS platforms in the eCommerce business. Magento offers incredible marketing, search engine optimization (SEO), and tools for catalog management. Explicitly made for ecommerce business stores, Magento has a 6% market share among other eCommerce CMS platforms. 
Like Drupal, Magento Open Source is an exceptionally flexible platform. Therefore, you can use it to assemble a website that behaves exactly the same way you want it to be.
Magento consistently carries out patches and security updates to address exposed vulnerability in its source code. You can use the free Security Scan Tool to get notifications directly in your dashboard when these updates are released, so you can make them as fast as possible.
Features
Progressive Web Application –

With CMS like Magneto, you can develop the PWAs that can enhance the conversion rate and deliver a top-quality experience.

Drag-and-Drop Builder –

This feature permits the developers to just drag-and-drop elements on the website page and remove the ones that are not required any more.

Personalized Features –

This incorporates customer segmentation, instant purchases, rule-based product relation, and visual merchandising that relies upon the properties of the visitors. 
3. Drupal
Drupal is another mainstream open source CMS platform for website development. It is no less than WordPress. While it falls behind WordPress and Joomla in terms of the market share, that doesn't make it any less outstanding. 
Drupal is one of the ready to use and best CMS platforms for website development. It is written in the PHP programming language. It supports content management, collaborative authoring, podcasts, newsletters, peer-to-peer networking, file upload/downloads, image galleries, and many more.
However, Drupal out shines the similar areas Joomla does. For example, it provides a very flexible system managing custom post types. It also serves a high level of control over your users and their permissions. Drupal can also support multilingual websites out of the box.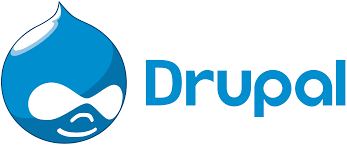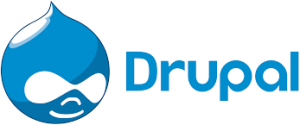 Features
It is a platform that works best in the condition if you have recruited trained experts who are aware of approaches to implement all the features. 
Custom Controls –

It allows access and controls of the website including custom controls.

Extensions –

CMS, Drupal is available with approximately 36000 extensions that can be used to customize the website according to the features and requirements.

Taxonomy System –

This works with the discovery and search options with regards to managing the content technique and even improves them according to the trends. 
4. Joomla
Joomla is one of the names that regulates regularly with WordPress. The overall agreement is that while Joomla may not be as friendly for beginners as WordPress. However, it very well may be more flexible in some other aspects. 
With its built-in functionality, you can manage numerous users, build pages in different languages, and make custom posts that use different themes or templates. You can also configure your site's settings to modify your banners, articles, menus, media, redirect, and SEO settings. 
Regardless of Joomla's robust built-in feature, you're not restricted to the features that the platform provides. You can download any of the 6,000 extensions available in the official directory for extra control and functionality over your website. 
Features
Templates –

This is an extra feature for the website that offers different templates for pages to make it more innovative and creative. 

Multilingual Support –

It incorporates multiple extensions or plugins for the website that can be used to design the website in various languages for users. 

Mobile Friendly –

Joomla platform can be easily accessed through cell phones and laptops. This makes it simple for users to view the content on any device or screen size.
5. BigCommerce
BigCommerce is another notable CMS platform for website development especially for ecommerce stores. One of BigCommerce's exceptional features is its multi-channel way to deal with selling. You can sell through your own hosted store, Amazon, eBay, and many more.
You can even harness some different CMS alternatives on this list. Such as, you can put together BigCommerce with WordPress to get the best of both worlds. 
Features
Marketing Platforms –

This permits users to incorporate marketing platforms effectively to guarantee that

marketing strategies

can be included without any problem.

Templates –

There are more than 80 responsive templates accessible on BigCommerce to develop the store with CSS and HTML customization.

Payment Integration –

Next is the payment gateway addition that should be possible effectively in BigCommerce CMS securely and safely for users.
6. Shopify
Shopify is a facilitated ecommerce business platform intended for online retailers to set up and manage the complete store. This CMS platform for website development's primary benefit is its simplicity. Since it's a hosted tool, you don't need to be concerned about your store's maintenance or security. You can simply focus on discovering new customers and grow your online business store. 
You can anyway change the appearance and functionality of your site by choosing from more than 70 themes and around 5,700 free and paid applications in Shopify's official store. 
With Shopify, you don't need to invest your time and money to get a Level 1 PCI certification. All Shopify stores are by default PCI compliant. Shopify will also take care of security issues, manually backup your online web store, and keep an eye over that the software is up-to-date for you.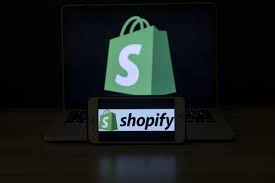 Features
Third-Party Channels –

Many eCommerce platforms provide access to third-party channels too, for example Pinterest.

Third-Party Access –

In these features, the mobile application or website may go for the third-party application access like the camera or automated fulfillment processes that offer

better user experience

(UX). 

Templates –

Templates can be the one to save time and money with the assistance of choosing an optimal template according to the website preference.

Integrated Payment System –

This is a vital feature for eCommerce applications or websites. The online payment facility is now a significant addition for any ecommerce platform. It incorporates Credit/Debit card payment along with UPIs, and so on. 
7. Typo3
TYPO3 is an open-source CMS platform for website development that is designed for building enterprise-level websites. This is a CMS platform with scalability as its primary selling point, and it takes into enterprise-level sites. TYPO3 is an incredible solution for huge corporate portals and e-commerce business stores. For example, if you like to use the best CMS platforms to fabricate an intranet, Typo3 would be a brilliant tool to use. 
TYPO3 incorporates more than 9,000 features straightforwardly out of the box. Such robust functionality will empower you to create a complex multi-site installation. Despite that, it won't be easy to set up or install.
The top CMS platform, TYPO3 provides built-in security features, regular updates, and compliance tooling to ensure the security of your website.
Features
Easy Integration of different systems like CRM or

ERP

solutions

Enterprise content management system

Highly integrated rights management

Tremendous range of functions
Conclusion
As we saw, these best CMS platforms assist you with managing your content and transforming it into a website and having no concern to alter code now and then when you need to add/change content. 
However, some of these top CMS platforms tools are centered exclusively on assisting you with launching a site. Whereas, others are more centered on dealing with your content and allowing you to deploy it on any platform through APIs. 
You can say that the Content Management System is offers stability in the business world with a high level of customization and ease to utilize. It is vital to test the best CMS platforms while settling down with the best available options. 
So, pick the right CMS platform for your business and growth in the right path. Hence, you require expert hands to build quality platforms. Therefore, to make your expert agency search easy, check the list of top CMS website development companies. All are experts in their craft and can effectively work on a variety of CMS tools. Go through their details and pick the right one.