Table of content
The evolution of trends in restaurant apps is rapidly growing. Soon, people are going to forget the days of hassle in making advanced appointments and booking by calling. Now, both the simplest and complex operations can be
performed with just a click of a button or a simple tap on the phone screen. These changes are making the need for restaurant apps very crucial among business owners and customers. So, to make your business successful now,
having a food ordering app or
restaurant booking app
is becoming mandatory for restaurant businesses. Many restaurants are also there that are eagerly looking to build an efficient online food ordering app. This is to regain the pace of their business by providing the best food
app for their customers. If you are a restaurant owner or manager, a feature-rich mobile food ordering app offers benefits that can help you satisfy your customer base and expand your business successfully. Mobile apps are more
intuitive as compared to the website and allow customers the ability to choose their favourite item from the provided digital restaurant menu app and place the order instantly in just a few steps.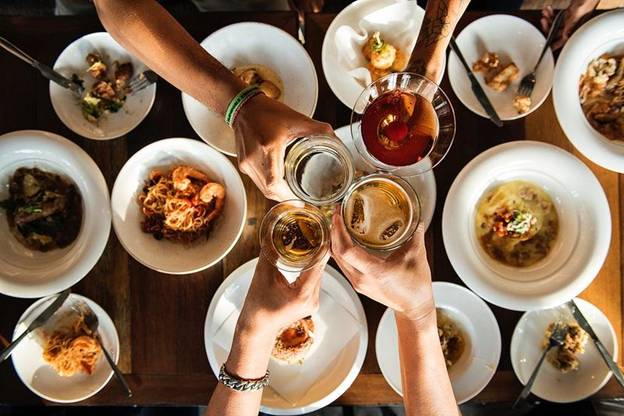 So the majority of restaurant owners are likely to go for an online food order app and look for good developing companies for assistance to build the app. For those who are looking for a guide
to build the restaurant app and make the budget, you can go ahead with this blog to update your learnings while building the best food app. Mobile applications have become a one-stop solution for restaurants to cater to all
customer needs. Let us move ahead and learn how a restaurant app can be built easily in 2020.
It would be a great help if you already own a business or have business management skills. You can easily take your food ordering app business to customers mobile if you are providing food home delivery services through
website or phone calls.
Introducing a food ordering app will be a great market opportunity if your target market doesn't have a direct competitor. The absence of renowned food delivery services in your area will ease your work and allow you to
build a business quickly.
Once you gain the market in your area, you can try to take your business in association with renowned brands.
Basically, the key idea over mentioning these points is that instead of thinking globally, we would suggest you find your niche and develop an online food order system and take it to a huge level. Now the question arises, How to
build an app to order food? Let us further look for its answers.
What solutions does a Mobile Restaurant App provide?
It is not such an easy task to come up with and build a mobile app. It requires a lot of research and analysis before reaching out to any development agency. Only thorough research can assure the quality of the restaurant
app development and its success in the market.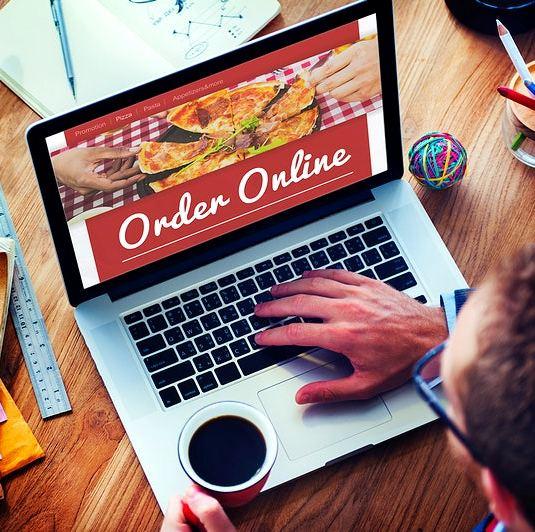 Being in a tech-savvy generation, time is more valuable than money. As they say, "Time is Money." It is very apt for a career-driven society, where people used to value their time more than
money, and the quality of service in a food ordering app represents more about the place than the food they offer. Customer-centric restaurant booking apps have to adapt their business model after the analysis of customer
demand and market trends. These activities could fulfil the needs of your customers and utilize the restaurant app to their benefit.
Essential Features to Develop a Successful Food Ordering App
Building a successful restaurant app requires a lot of features and functionalities to be added. Each feature is vital and plays an essential role in fulfilling the customer's demand and making it the best food app available in
the market. The Restaurant App is a combination of three apps: User Application, Admin Application, and Delivery Driver's Application. Each app requires specific features to deliver the best food app.
1. Customer Application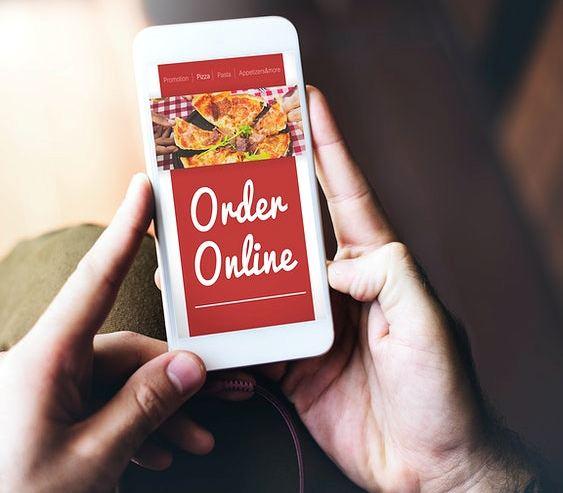 The customer application is the most crucial building block of a restaurant app. Hence, it requires sheer precision while developing and facilitating users as much as possible. A user-friendly
environment and easy to access app is needed to build a quality food ordering app. The customer application in the restaurant app requires the following features to be in it.
a. User Profile
Every user requires a separate account to perform his/her activities and save the personal details once, and that's it. User Profile adds a personal touch and improves the user experience as well. The user can also create their
profile through social media accounts and build the user profile instantly.
b. Search Filter
The search feature is a very appropriate and important feature to improve the user experience. It will make everything handy for the user as it will make it easier to navigate things. The user can easily explore restaurants, hotels,
cafes, bars, or cuisines, based on their location. The food ordering app with search features makes the whole process quite easy.
c. Order Placement
Try to make it easier for customers to place their orders just with a few simple taps. It also provides secure and intuitive navigation to the user, which leads them directly to the check-out procedure with an easily understandable
procedure. For example, allow the user to select and add their favourite dish through an 'add to order' functionality. After that, lead them towards the final 'check-out and 'payment' process through the online food ordering app.
d. Real-Time Tracking
A user should be allowed to track their food order through a geolocation map as Google Maps integration assures customers about the delivery of their order through the restaurant app. Users can instantly get to know how much time a
driver will take to reach the delivery spot. It is a very compelling feature of an on-demand food ordering app that builds trust among users and restaurants while in this on-demand service.
e. Real-Time Availability
This feature allows users to check the availability of the tables and the cuisines in different restaurants through the restaurant app Try to build an easy procedure so that the customer can easily book the space or make the food
order in just a few simple steps by using your restaurant booking app.
f. Geolocation
Now, almost every application requires Geolocation features, considering the evolving user requirements and additional functionalities. It is a significant and helpful feature in Restaurant App, which helps customers to find or
choose the nearest best place for them.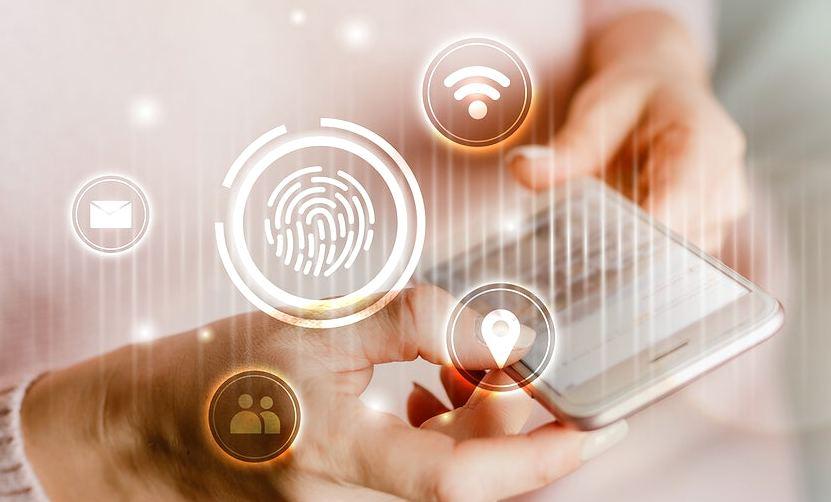 g. Push Notifications
It is a very wonderful feature which use to make customers aware of any type of new services like offers, discounts, instant delivery hours, and many more. Push Notification basically educates the user about these things and tries
to drive traffic or attract customers to avail of the limited-time opportunity.
h. Payment Gateway Integration
Provide the facility of a secure payment system by integrating your restaurant app like UberEats or GrubHub with payment gateways like Paypal, Stripe, Braintree, and other local and reliable payment systems. You can also allow your
customer to pay by using their credit/debit card. Always try to provide your customers with multiple payment options to ease their payment process and save their time as well.
i. Review and Ratings
The user review and rating feature are very important for your restaurant apps Users' genuine feedback will help you to improve your food ordering apps features and services. Always provide your users with the ability to rate and
review your on-demand food app so that you can look into the loopholes in time.
2. Delivery Person's Application: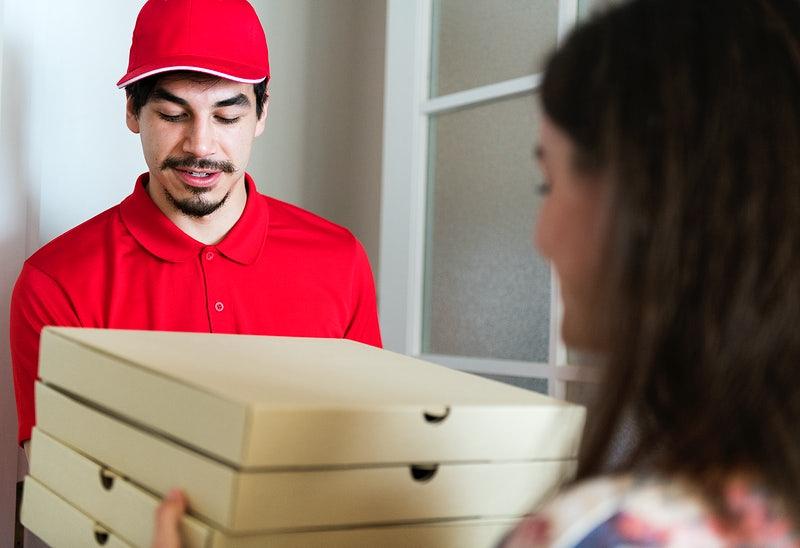 Delivery Person is a physical bridge between the customer, the restaurant, and the restaurant apps. He/She is the only one responsible for making a possible delivery of orders made by the customer.
The Delivery person also picks the order request from the specific restaurant or hotel and then delivers it to the provided address. So, to navigate the progress and activity of the delivery person, an application must be made. This
allows the provision of the required details to make the process be completed successfully. Therefore, the restaurant app requires you to build this phase for the delivery person while adding specific features as well.
a. Signup or Login
To maintain safety and security, it is important to allow the delivery person to access details of the food ordering app only after authenticating his/her identity. For this, you can enable your drivers to signup into the app
through social media networks like Gmail and Facebook. Make the login procedure easy by allowing them to enter personal details so they can register in the app quickly.
b. User Profile
Make sure the drivers maintain a complete profile as they provide precise information that includes a photo, name, email address, contact number, and other relevant information. Drivers can keep their profiles updated in the
restaurant app.
c. New Order Notification Alert
Drivers must receive push notifications so that they can be informed about any newly assigned orders over the on-demand food delivery app. Even when the food ordering app is closed, they should get a sound notification for the
assigned order from the restaurant app.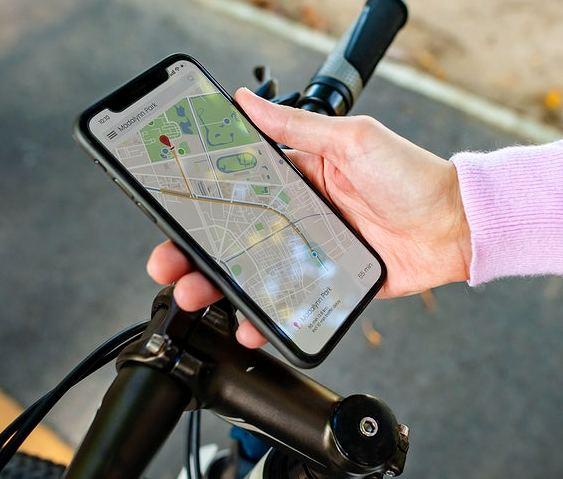 d. Manage Multiple Deliveries
The addition of multiple delivery management features allows drivers to manage many food deliveries at a time while responding to all the requests that are nearby to other delivery locations. It will increase the efficiency of both
the delivery person and the restaurant app.
e. GPS Map Integration
For the delivery person to make a last-minute delivery and to deliver it on time, one should need to choose the shortest and fastest routes to reach the location. This will also help in reaching the correct destination.
3. Admin Panel Application: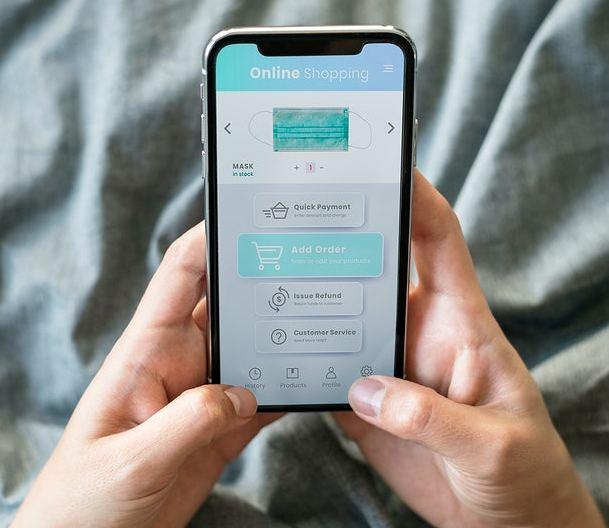 Admin is the responsible person who works in the background and establishes communication between the customer and the delivery person. The admin is also the one who keeps an eye on all the
activities going on in the restaurant app while monitoring the performance of each delivery person as well as responding to the user's feedback as well. The Admin Panel also requires some mandatory features in the app to carry out
the work accurately.
a. Performance Monitoring
Admin monitors the activities of drivers, deliveries, scheduled/cancelled orders, and data related to drivers of the best food app All the activities of these members can be easily monitored through the admin panel.
b. Manage Orders
Admin Panel is solely responsible for managing every activity from pickups, to dispatching, and scheduled orders. In this way, the assigned admin of the restaurant app can easily streamline all the orders and deliver them on a
timely basis to the respective customers by allotting them to the appropriate delivery person through the food ordering app.
c. Real-Time Updates
Admin receives all the real-time updates and notifications of the food ordering app. It includes delivery drivers and restaurant owners when they update their profile, restaurant information, makes changes in the availability hours,
or perform any type of changes related to their personal and sensitive information.
d. Payment and Commission Management
Admin of restaurant apps allows owners to set payment and commission rates while managing it directly from the admin panel with every single partner and make payments.

Benefits of Restaurant App Development for Business Owners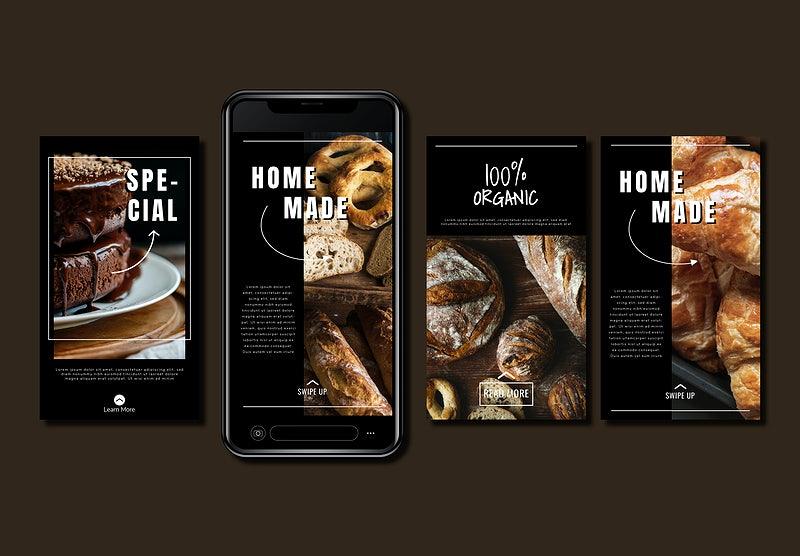 There is nothing wrong with having doubts about the success of your digital restaurant menu app, especially when you are spending such a huge amount of money on it. If you think that your idea
of taking the business into the customer's mobile will help or not, then let's take a look at the benefits it offers and learn whether it is a reasonable investment for your business or not.
Restaurant App will provide better competitiveness through increased convenience for the customers
Online Food ordering
facility will help in gaining customers through app integrated loyalty and rewards programs.
It increases the possibility of gathering information about the client's preferences and consequently make service more personalized.
It enhances efficiency in the monitoring of shares and special offers.
25% increased basket size due to in-app ordering options.
On-demand food delivery apps will raise brand awareness.
It provides you with extra advertising possibilities.
Define the Target Audience for the Restaurant App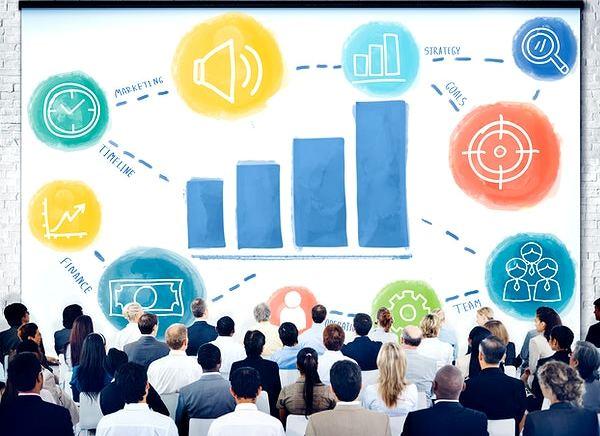 Source: Rawpixel Website One of the important and strategic tasks for any business is to define first your target audience to build a successful on-demand food ordering app. You need to precisely know and
understand your target audience before making an entry into the business market. The easiest way is to understand your product and define your target audience, for whom you are building an on-demand food delivery app. All
this will help you to promote and market your product effectively and generate revenue. Ideally, to market and promote your restaurant booking app, your potential customers, location, demographics, interest, and lifestyle
are studied. It will help you in creating your marketing strategy and buyer's persona to grab the attention of your potential customers. These types of apps are most frequently used by people who are having hectic daily
schedules, students living far from home, or young enthusiasts. These types of people and locality, including the city's trend, can be your easy restaurant app business target. Not only the big countries like the USA, New
Zealand, Singapore, Malaysia, Philippines, UAE, China, and other countries but also the fast-paced or rapidly developing and evolving countries can also be your easy and best business targets. Countries like India, Russia,
Canada, Spain, and other rapidly developing countries can be an easy and good target market to introduce your restaurant booking app.
Study your Competitors to build the Best Food App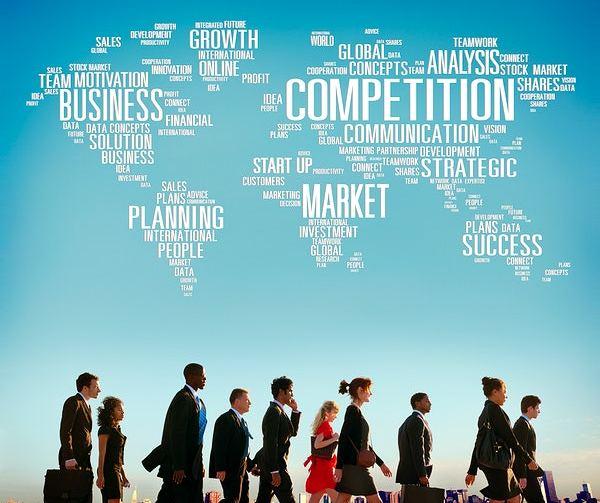 After detailed user research, now it is time to research and learn about your enemies. I mean, your market competitors. "Keep your friends close and your enemies closer." To stand out from
your competitors in the presence of leading market giants like DoorDash, GrubHub, and Uber Eats, in-depth research and analysis over their market strategy is critical to get an insight into the features. This will make your
presence evident in an instant. It will help you to enhance your feature integration by studying your existing competitor's apps and their marketing strategies. The best way to study the competitive market is to learn about
the business's positive and negative aspects. Suppose your competitors are doing branding on social media, then you should also go for the same to promote your restaurant app business. Marketing or Promotion over social
media is an excellent option because most of your target audience is young, and they are all associated and very well familiar with numerous social media platforms. With this, you can also learn about the sponsors and
partners of your best food apps competitors in the market.
Find the Best Development Agency/Company to build the Restaurant App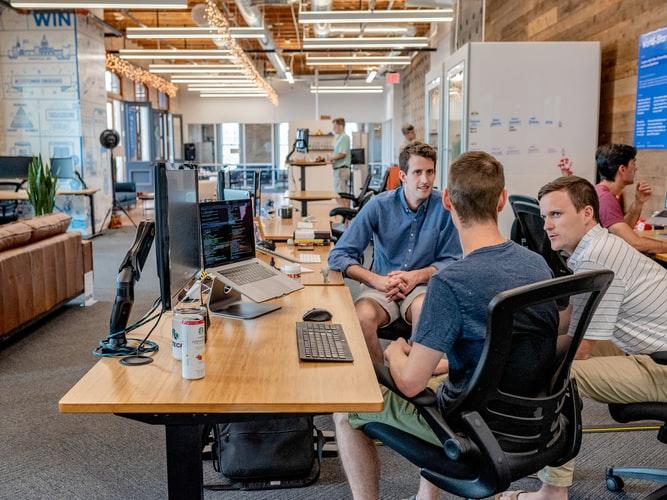 After defining the target market and researching the competitive market, now it is time to build the restaurant app. It is quite difficult for anyone to look for the right and
best app developing agency
or company. As there is so much competition in the market, a great number of small and big agencies exist. But, to filter the best is a very tedious and time-consuming job for any business owner. Therefore, it is essential
to consider a few critical points in selecting the restaurant app development agency.
Don't go only with the brand name in choosing the agency. Huge brand names don't always assure a good quality of service and product delivery.
Always look for the estimated budget from the developing agency, along with the required time.
It would be better to go with a medium-scale yet minimum 3-5 year experienced agency to build the food ordering app.
Don't go with freelancers for such a huge and quality project. As it is quite a tedious process to manage every individual developer while communicating your requirements to every person individually based on their time
availability.
Don't opt for the new agency or agencies with a small team, as they promise to build your project on comparatively less budget. Choosing the young and in-experienced agency might lead your restaurant apps plan into great
danger. Because a majority of them may not be aware yet of resolving complex situations and most of the time, a small team will find it very difficult to meet the shrunken deadline to build the on-demand food ordering
app.
Look for the right agency and always look for their previous clients' feedback to get insight into every agency. Then make your final selection for your online food ordering app
If you have a good budget, then you must go for big and renowned agencies to develop your restaurant booking app. The big companies are equipped with highly skilled and qualified developers. This gives you comparatively
much better restaurant app quality, which will help you to attract customers easily.
Highlight the USP of your Restaurant App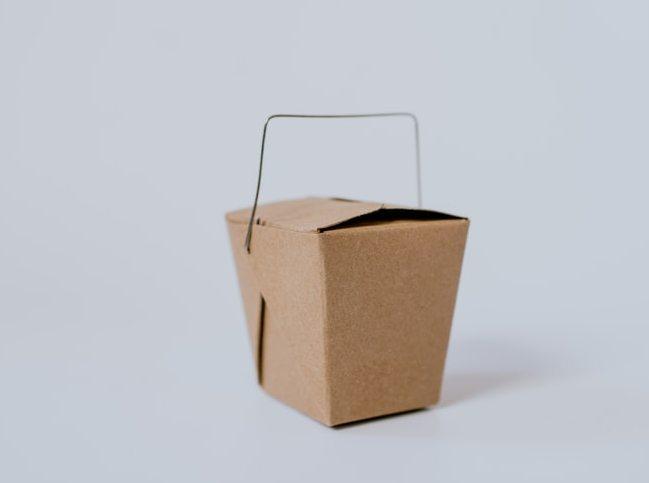 To make the reach of your restaurant app to a broad audience, then it becomes important to target the appropriate audience and with a unique feature. You can promote your on-demand food
ordering app with a unique business strategy and highlighting the most promising features of the restaurant app. Usually, the restaurant booking apps claim that they provide clean and hygienic food and a pleasant ambience in
order to attract more customers. But, as a matter of fact, who knows it is real or who has visited the kitchen area of restaurants and hotels. It is important to present your USP but intelligently. Don't always follow the
trend. Try to find the new feature with which you can promote your business. Like considering the current situation of the world wherein businesses now have evolved their marketing strategies after the impact of COVID 19.
Likewise, with the changing scenario, the USP has to be changed. Always try to provide accurate information to the customers to grab their attention towards your digital restaurant menu app, or any other business you are
having. Just analyze your business and the competitors as well to conclude over the few best features which you can take ahead and market your business. Make it your unique selling point. Attract your customers with the best
food app along with the best food as well as your USPs.
Analyze the Required Time and Cost for your Restaurant App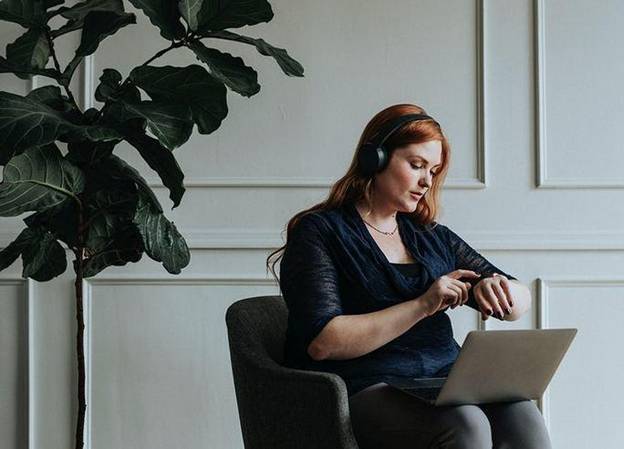 Each
app has different features, functionalities, User Interface, design, and other activities. So, the cost of creating an app varies due to its features and the app's requirements. Likewise, the on-demand food delivery app cost
also depends upon its functionalities and features that you would like to integrate into your app like UberEats or GrubHub. Along with that, the time required to integrate features in your food ordering app also depends on
the complexity of the features. The monthly or hourly rate of the developer or the agency is also a factor that needs to be considered. All these combined decides the overall cost of the restaurant app development process.
The development cost of restaurant apps will vary depending on both the size of the agency and the app. Though, a full-fledged restaurant app can't be a small or moderate app. But, a Moderately Complex Restaurant App will
somewhat require about 3 to 6 months of time. On the other hand, a Highly Complex app will require somewhat from 6 months to about a year to build a quality on-demand food app.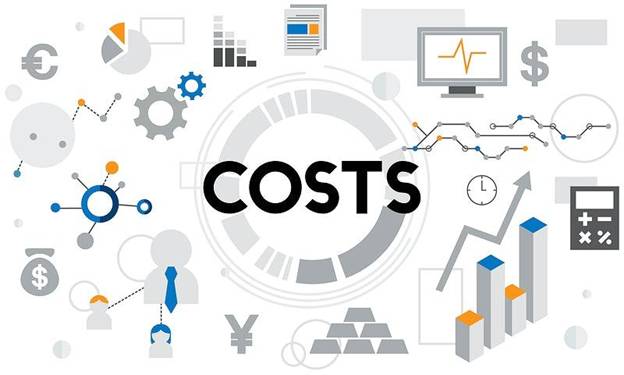 The duties and the required expenses over the Development Team will help you analyze the restaurant app development cost through the table below:
| | | |
| --- | --- | --- |
| Team Member | Duties | Monthly Cost |
| Project Manager | Builds the bridge between the team and the client to avoid communication gaps while ensuring the deadlines are met. | Free (No extra expenses required) |
| Developer | Develops the app by writing the codes and fixing the bugs. | $2000 to $4000 (Depends on Experience) |
| Back-End Developer | Maintains effective and uninterrupted communication between the server and database for the proper functioning of the application. | $1500 to $2500 (Depends on Experience) |
| Designer | Responsible for the appearance of the app as well as making sure to provide a user-friendly environment. | $1500 to $2500 (Depends on Experience) |
| Tester | Ensures the app performs as per the client's requirement. | Free (No extra expenses required) |
Not only this, the expense and development work over an app continues on a regular basis to maintain the quality. So you need to be in constant contact with the development team to maintain the restaurant app and new
features, which are termed as app updates. Adding new features and facilitating customers will grab their attention on a regular basis. It also develops the customer's mindset to continue using the restaurant booking app
facility, which is always ready to provide good services and updates to its restaurant app services as well.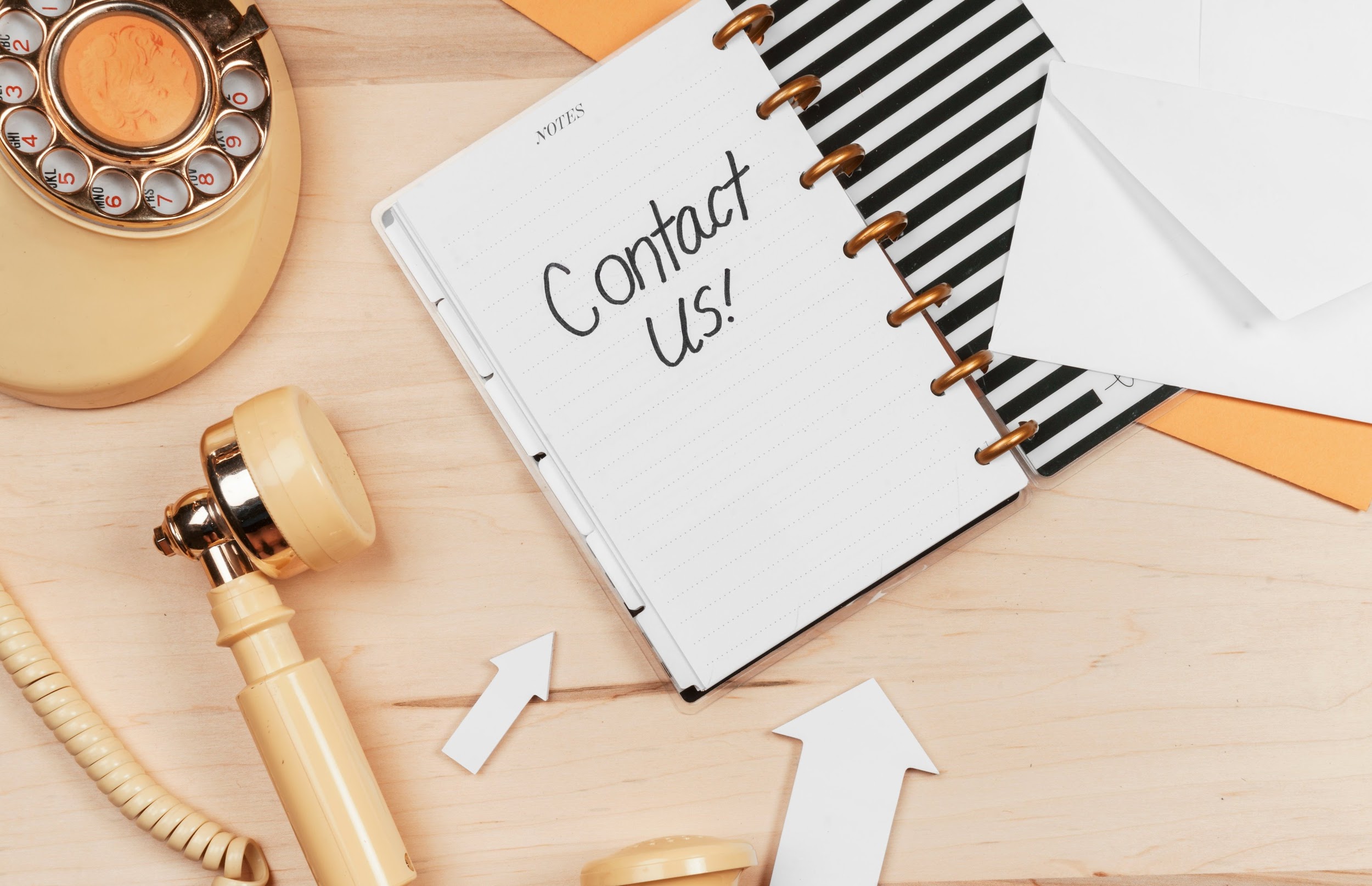 Well… If you are having any business ideas or like to
build the best food app, then we can surely provide you with an excellent platform to reach your right destination. For any
assistance in converting your business into a digital restaurant menu app, you can contact us during business hours from anywhere. We are here to help and assist you when you need it. We will make sure that we introduce your
business plan to the market with a wider audience.