Table of content

The Food Ordering and Delivery Industry has become a hotspot for entrepreneurs and startups who like to make a good business and market in the digital world. Thus, on-demand food or the food ordering app like Zomato and many
others are making a foodies life much sorted as it ever could be. The major reason for the growing popularity of food ordering apps is the offered convenience that gets food delivered quickly and most importantly at a
reasonable price.


Food ordering apps like Zomato, Food Panda, and UberEats cater to millions of people's cravings as per their convenience. Customers now don't have to contend with restaurants' limited options providing food deliveries;
whether it is midnight craving or early morning hunger cramps, people are getting their food delivered when they want, from where they want.


On-demand food delivery isn't a replacement phenomenon; initially, people called the restaurants by phone and placed the order, delivered by the eateries. In 2011 the number of food orders placed via phone amounted to $11
billion within the U.S alone.


With the arrival of mobile phones, cutting-edge technology, quick access to high-speed internet, on-demand food delivery through apps have revolutionized the food delivery industry. Online ordering surpassed the phone order
in 2015.


The Food ordering app like Zomato works as a collaborating partner between the client/customer and restaurants. The Food Industry has evolved rapidly after the introduction of mobile applications and is now serving a great
amount of the population under it. Overall, the online food ordering apps are accurately providing the much-needed choice and convenience to customers.


So, being a business seeker, if you like to
build an online food ordering app
like Zomato or Swiggy, UberEats, GrubHub etc. then going ahead with this article you will get to learn more about it. We have tried to mention and highlight the important factors and practices that you need to keep in mind
as a business owner while building a food ordering app like Zomato and deliver the best food app to your customers.


If you are still reading this article then definitely you seem interested and have already recognized the potential growth of the online food ordering and delivery app, then we will assure you that you won't be disappointed
while further reading it. On the other hand, if you are having no clue about this industry and its growth, then we recommend you to read further. It will help you to recognize the huge potential of the food ordering app like
Zomato in the market and introduce your own product in the competition.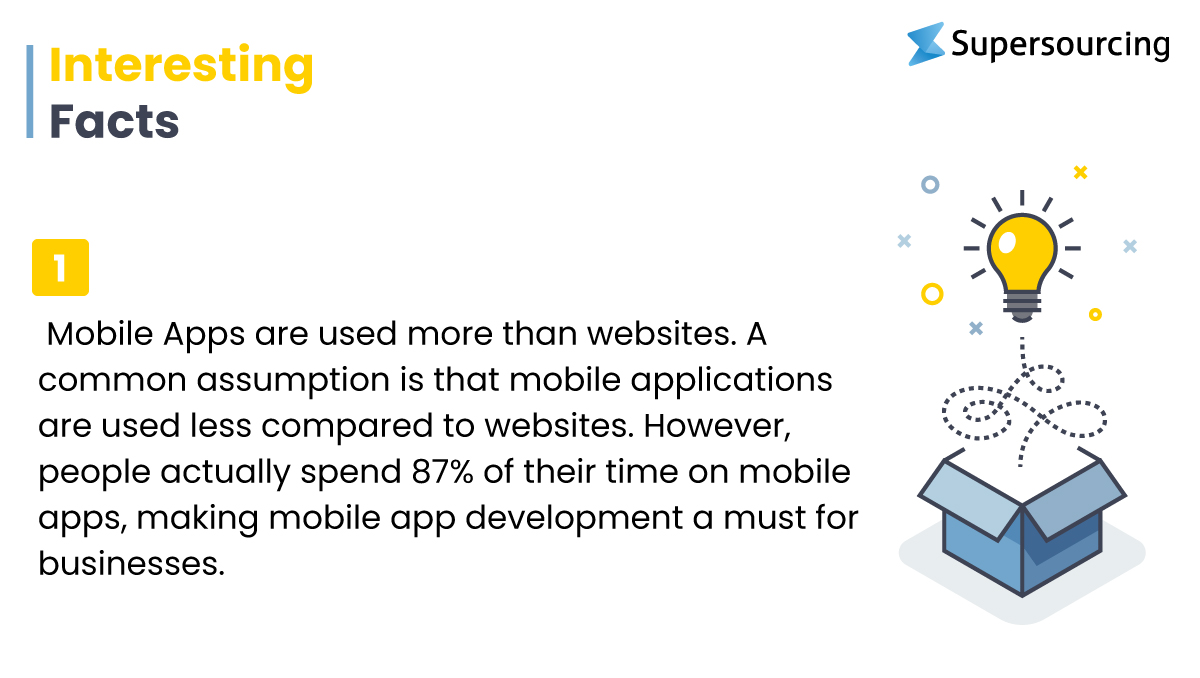 Market Growth of Zomato

Starting in 2008, by scanning and putting restaurant menus online, Zomato has expanded to 24 countries and services 10,000 cities globally. In India, it is serving 25 million customers in over 500 cities and its
estimated value by analysts is between USD 3.6 Billion and USD 4.5 Billion.

Zomato delivers orders from 250,000 restaurants and many 'dark kitchens' where restaurant food is cooked, but no restaurant actually exists.

In the current scenario of 2020, the company is still capable of "making a profit any month" it wants. However, right now is mainly focused on expanding the food delivery business. They have touched a whopping number of
25 Million customers weekly, and are successfully generating 0.5 million jobs directly, indirectly. Now, the company is eying over for achieving 10x growth in 5 years.

Besides bringing business to restaurants and 'dark kitchens', most of which don't have their delivery service, Zomato is additionally creating direct employment through riders.

Zomato hit another milestone – It's delivery partners' monthly income has crossed 200 Crore for the first time. And have just hit 2,30,000 delivery partners in India. Apart from that, the company is aiming to generate
10,000 new jobs in September alone as a "result of direct employment and contracts with Zomato".


Zomato's food delivery service is now looking forward to expanding its businesses and marking its presence in 1,000 cities. It is aggressively launching across tier 3 and 4 cities for broader reach and scale. Zomato in
2018-19 saw revenue increase to USD 206 Million from USD 68 Million within the previous year, primarily driven by its food delivery vertical, consistent with the company's annual report.

In FY 2019, it spent USD 500 Million. It is a six-fold jump from the USD 80 Million spending in the previous financial year. Its losses stood at about USD 294 Million in fiscal.

During the journey from starting to till now, Zomato has successfully gained multiple funding rounds from numerous sources. All the sources, the number of funding rounds, the amount of funding Zomato gained are mentioned
below in the table.

Funding Rounds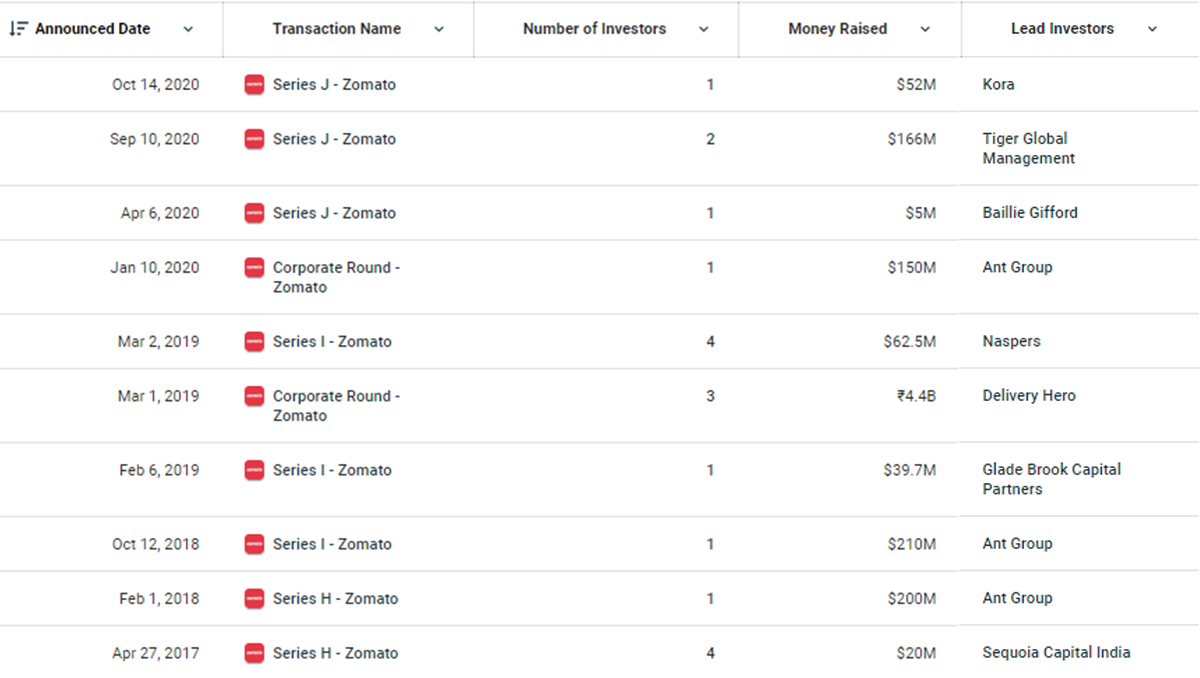 Business Model of Zomato
Existing food ordering app like Zomato and other apps business models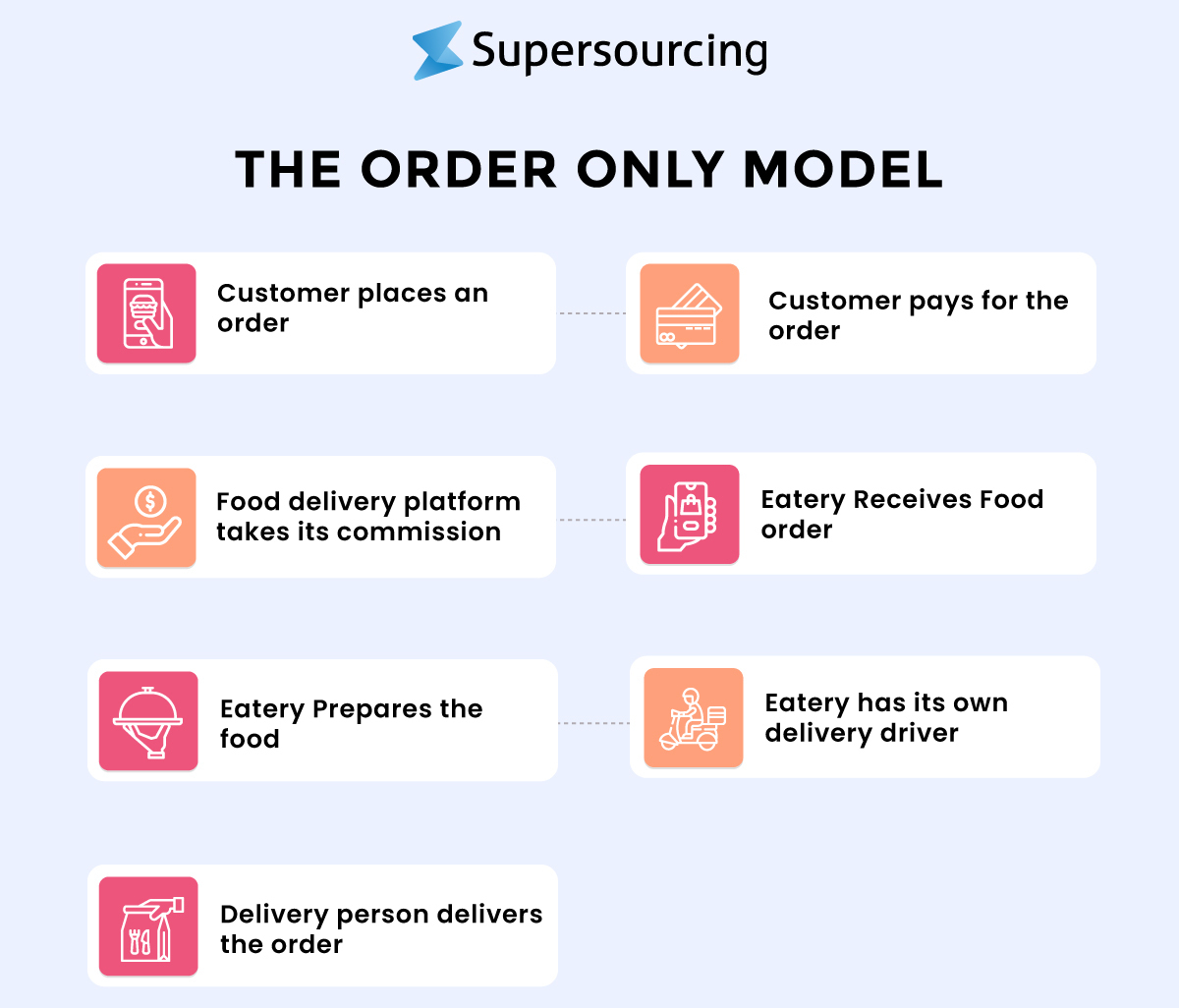 I. The Order Only Model

The Order Only Model was presented by the first-generation restaurant delivery services like Grubhub, Delivery Hero, JustEat. Under this model, the service provider completely acts as a software layer that accumulates
standalone restaurants' offers and assists them in widening their market reach. These aggregators did not prove delivery services.


This model's primary selling point was to bring new orders to the restaurants and replace their antiquated phone-ordering system with an optimized mobile and web platform. An on-demand food ordering app like Zomato connects
customers with local eateries and facilitates interactions between them. The Food Ordering platforms deliver instant and easy search and order-making functionality to its customers. The Order-only platforms generate revenue
by charging commission to restaurants ranging between 7 to 15 percent.

How it Works:
Customer places an order on the app or through the website

The restaurant receives the order

The restaurant notifies that the request is received
Delivery is completed either by a driver employed by the restaurant or through a driver employed by a restaurant delivery service provider
Advantages: As they're not involved in food preparation, these delivery providers require limited resources and are highly scalable.
Limitations:
The restaurants' dependency to complete deliveries means they have limited control in the overall process. They cannot control and optimize the delivery service.
II. The Order and Delivery Model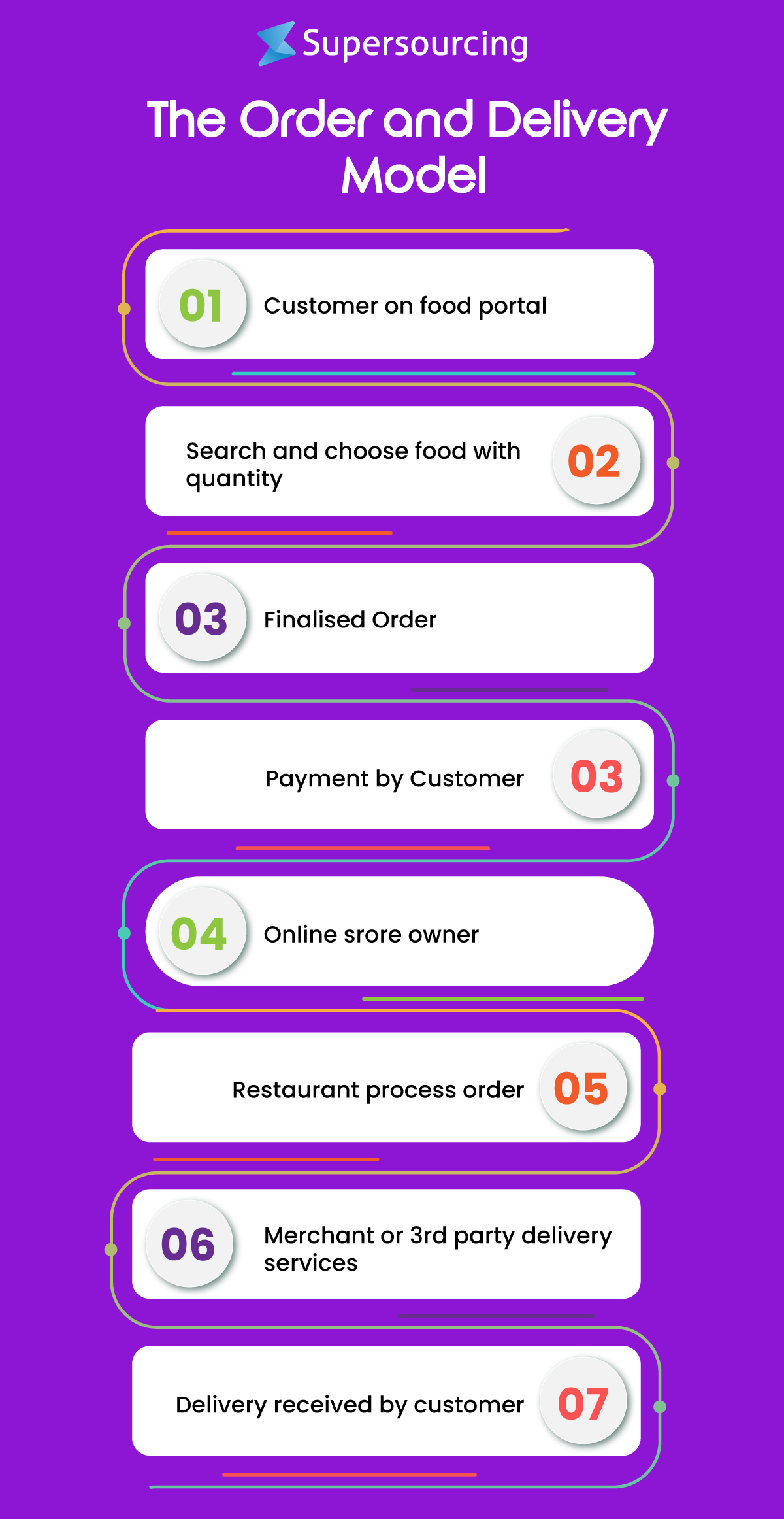 The order and delivery model is the advanced version of the primary model and is followed by companies like Uber, Zomato, DoorDash. During this model, the service providers bring additional orders and requests to the
eateries and supply their own logistics network to deliver restaurants' orders through their fleet of independent couriers.


Order and delivery platforms handle logistics for restaurants, food joints, and residential delivery services. The order and delivery model is useful for the restaurants as they don't have to invest resources in delivering
food and pay couriers or maintain vehicles. The drivers are paid to support the space traveled to finish a delivery.


Nowadays, companies add surge pricing during peak hours and charge over and above the quality delivery rate. The Order and delivery services cut 20 to 30% on each order's cost and charge a flat delivery fee to customers.

Order Allocation:

Order takes place where the menu of the restaurant is uploaded in the application. The Customer can select the food items from that restaurant's menu and then make payments through different modes (some providers also offer
cash on delivery). Once the order is made, the restaurant is notified about the request and may confirm or reject the order.

Delivery:

When a delivery person is on duty, they're logged into their courier app. When an invitation comes in, the notification is shipped to the couriers closest to the pick-up location. On receiving an order, couriers decide
whether to simply accept or reject the order. The primary courier taking the order is going to be assigned the order.


If no courier is out there nearby, it'll be shared with drivers who are farther away until it's accepted. The process of deliveries provides critical data to the service providers and helps them in optimizing the routes and
pick-up/drop-off patterns to make the order delivery successful.

Advantages:

Since the service provider handles the delivery process, they charge a better commission of 25-30% on average. They enjoy substantial barriers to entry and scale advantage. Their prime feature is that they're going to offer
various restaurants and price points that software-only marketplaces cannot.

Limitation:

Unlike order-only business models, many resources, like a team of drivers, customer executives, technological support, and different apps for every stakeholder, are required to work the food delivery business efficiently.


The software companies need to invest a lot in operational work like hiring and training drivers, equipment maintenance, shift planning, etc. hence they're difficult to scale within the initial stages without investment.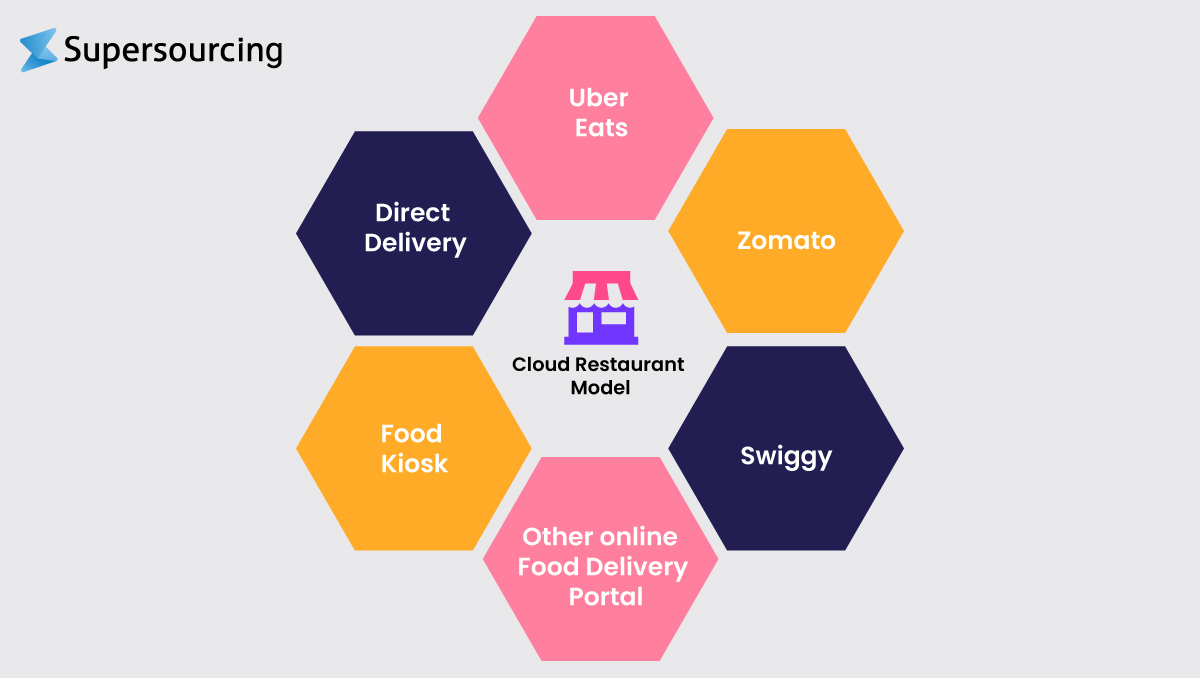 III. Cloud Restaurant Model

In this model, the restaurants don't provide in-house dining services and only function delivery businesses. When a user orders food through the app or website, the food is ready by the cloud kitchen. it's delivered through
its own delivery services or delivery providers' help, eliminating the need for a substantial real-estate area.


Many orders and delivery service providers also are dabbing within the cloud restaurant model, assisting existing eateries to open cloud kitchens. Since it requires lesser investment, they will offer food at a lower cost
while still maintaining healthy margins.

Limitation:

Since the restaurant only caters to online subscribers with no physical presence within the market, brand recall is difficult. They're also entirely hooked in to the delivery providers for efficient operations; otherwise,
they need to take a position significant resources in building the walk aspect of the organic phenomenon.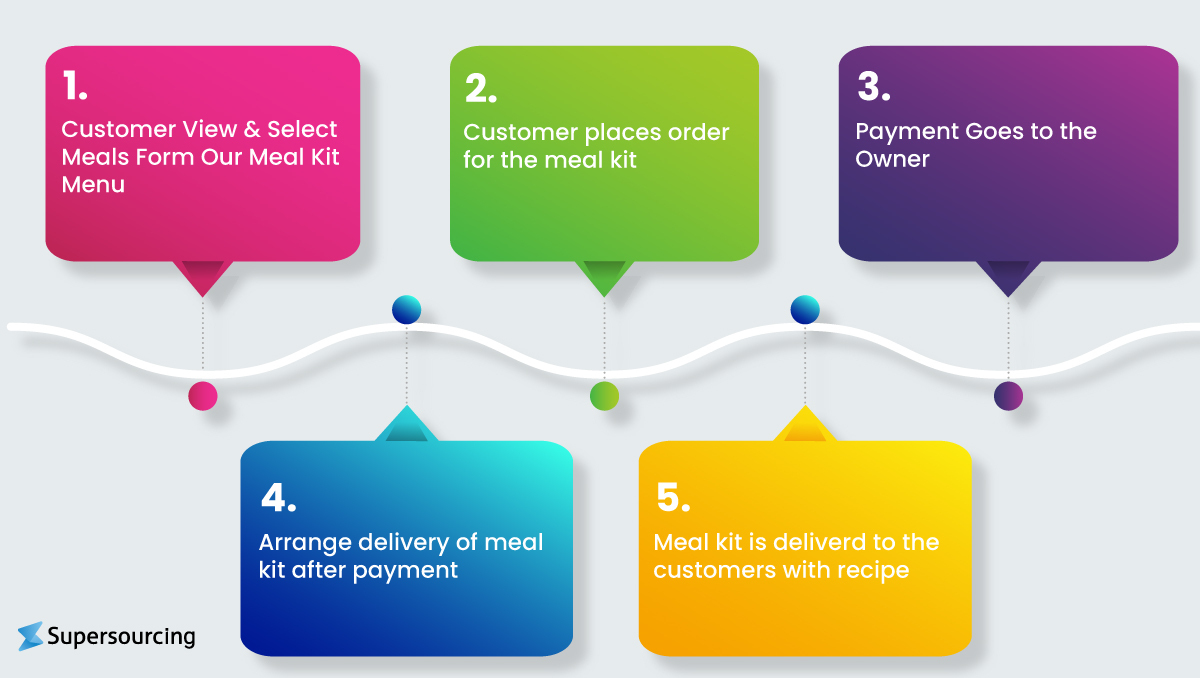 IV. Meal Kit Delivery Model

The Meal Kit Delivery Model is an unconventional form of marketing. Still, it is gaining traction in the food delivery industry, catering to customers who prefer to cook based on the recommendations but do not have time to
source all ingredients. In this business model, restaurants deliver hand-curated elements along with their recipes to the customers.


Customers can select vegetarian, non-vegetarian, or family, and accordingly, they will be delivered recipes and ingredients to prepare the dishes. In-house chefs prepare different recipes, and a team of delivery drivers to
supply the meal kit.

Advantage:

Since the meal kit delivery model works on a subscription basis, the revenue per user is very high as it generates recurring revenue instead of a one-time service. The customers can order their favorite cuisine from
their preferred restaurant by using the food ordering app like Zomato. The restaurant is notified of the order, prepares the food, and is delivered to the customer's stated address by the food delivery app.


Check out the
business model of a food ordering
app like Zomato.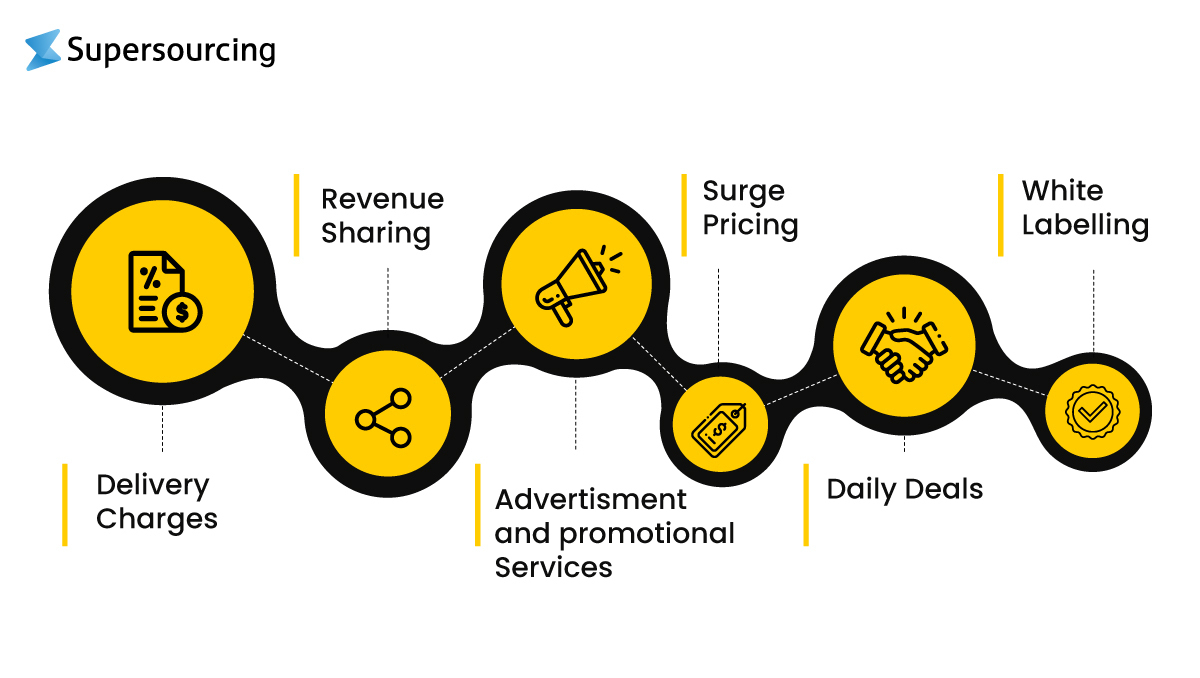 Benefits of Developing Food Ordering App Like Zomato for Business Owners

There is nothing wrong with having doubts about your digital restaurant menu app's success, especially when you are spending such a massive amount of money on it. If you think that your idea of taking the business into the
customer's mobile will help or not, then let's take a look at the benefits it offers and learn whether it is a reasonable investment for your business or not.

The on-demand Food Ordering App will provide better competitiveness through increased convenience for the customers.
An Online Food ordering app like Zomato facility will help gain customers through app integrated loyalty and rewards programs.

It enhances the sources of gathering information regarding the client's preferences and ultimately makes service more personalized.

It improves efficiency in monitoring special offers and shares.

25% increase in basket size due to availability of in-app ordering features.

On-demand food ordering apps will raise brand awareness.

It provides you extra advertising possibilities.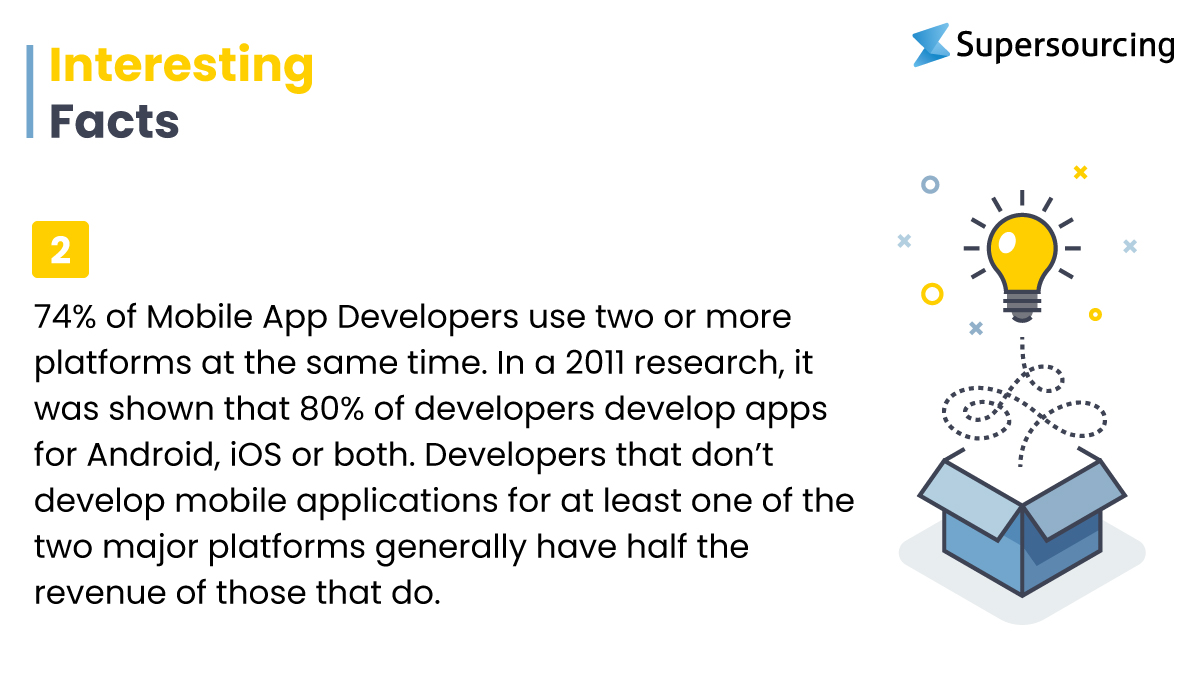 Basic Features of Food Ordering App like Zomato
Details of the Restaurant

An app like Zomato users will be able to see the necessary information about the restaurant. The development of a food ordering app like Zomato includes the restaurant name, food served, cost of the popular dishes, address,
eatery class, operation time, environment and photo gallery of the food, etc. These crucial details enable users to provide information while searching for the perfect eatery.

1. User Profile

The user profile is an important feature that should be included if you are looking to develop a clone of a food ordering app like Zomato. The existing customers used to share their feedback about their favorite restaurants and
favorite dishes, it ultimately saves the user search time.


The user profile is basic for restaurant owners. It helps them to gather data to know their customers' preferences. It is beneficial for sending push notifications to users for all available offers, big deals, and discounts.

2. Ratings and Reviews:

Another essential feature to remember for an online food ordering app like Zomato has reviews and ratings. These are fundamental because they assist customers to share their good or bad experiences with the restaurant.


Review and ratings help new customers to select the dishes and restaurants easily. It helps improve brand name and at the same time, spoils the brand name of a restaurant, but helps customers a lot in finding the best dish and
restaurant.

Advanced Features:
1. Geo-location Feature with Map

Geo-location is integrated with the on-demand food ordering app like Zomato or Swiggy. The Geo-location utilities, along with map offices such as Apple Mapkit or Google API, help clients search in mobile applications, select
restaurants, and track orders in real-time.

2. The Menu with Cost

Customers even have the chance to seek out the dish menu and compare cost prices with a good range of restaurants within the Zomato online food ordering app. They can type within the name of the dishes or undergo the drop-down
list provided during a particular restaurant‌.

3. The Booking and Ordering Facility

To build a food ordering app like Zomato gives users the choice to order food or book a table before time. Zomato table booking also reduces the burden of exposure at a hotel during a fully packed café and reduces the waiting
time. Customers should even have the power to serve food from the appliance from the well-liked hotels.

4. In-App Payment

The payment gateway is a must to order and pay online. The inclusion of this feature in a new food ordering app like Zomato allows consumers to pay for food after eating or after delivery. Those who want to develop an online
food ordering app like Zomato or Swiggy can include several payment options such as Google Pay, PhonePe, PayPal, Credit Card, and Paytm Wallet.

5. Social Media Integration

Your mobile application must enable connections to various social media networks, like Facebook, WhatsApp, Instagram, and Twitter. The food ordering service owners can easily communicate with their customers by sharing their
restaurant details, images and videos of yummy dishes and recipes on their social media and by using Zomato web app.

6. Push Notifications

Push notifications and messaging platforms should be included in your food ordering app like Zomato to provide users with the best information. Such notifications should be sent to the target audience based on current offers
from the admin panel. Notifications should be ready to notify restaurant owners of incoming messages in the order that they will attend immediately.

Features of Zomato App From User Point:
Restaurants information like scanned menus, photos, restaurant location, phone numbers, directions, user reviews, and ratings

Search for restaurants, cafes, pubs, and cars by location, cuisine, and the name becomes easier

Option to share words about the preferred restaurant or food with friends and relatives

Easy table booking facility

Multiple payment options, like MasterCard , open-end credit , Paytm wallet

Access to favorite food list, previous order details, and reservation history
Steps to Build a Food Ordering App like Zomato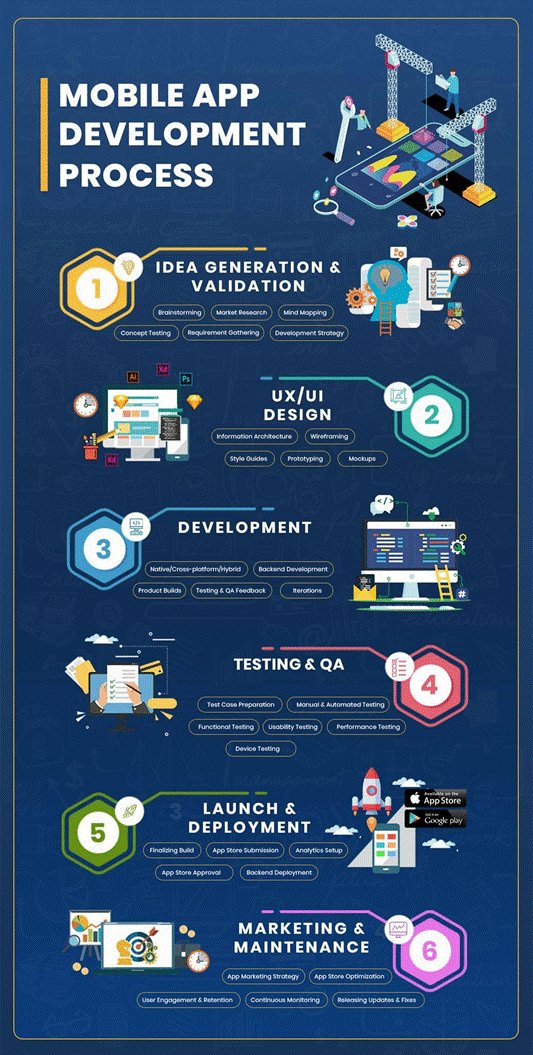 Planning & Analysis
1. Product Conceptualization

Every product starts with a unique idea. In some cases, this might be reasonably simple, conceptualizing a new product on something that already exists. In a few cases, it may be something out of the box. Many of the leading
tech companies have innovation departments that focus solely on the task of coming up with 'the next big thing'. Once the idea is finalized, significant time is spent on Market Research, Functional Analysis, Technical Analysis,
Feasibility Analysis, ROI, and Prototype Development.


Any business in the service industry must be able to offer the consumer flexibility and options, ease of use, and must be mindful of the app users' needs. The best on-demand food delivery apps like Zomato, UberEats, Deliveroo,
Postmates etc. have managed to do this really well and have gone to great lengths in making sure that they deliver only the best experience for their app users.


In fact, according to Zomato, their mobile app and website gets orders with a great pace and much more value than the orders they get in-store. This is a potential and promise that modern entrepreneurs find lucrative, developers
find challenging, and consumers benefit from.


The millennials are changing the concept of dining out into dining in, where they enjoy the food coming to them, instead of stepping out to eat. They want and expect their favorite restaurants to deliver at the tap of a screen
and in such a scenario, a food ordering app like Zomato is in great demand.

Interestingly, 57% of millennials prefer to have their food delivered so that they can watch their favorite shows at home.

In the research, 31% of consumers say that they prefer using third-party apps for food delivery at least twice a week. It is these third-party apps that have the potential to change the face of the food delivery industry as
consumers are getting accustomed to hunting for deals in apps of the one-stop shop variety.

2. Understanding the Product's Requirement

In any app or web development process the most crucial part is exactly learning about what the client wants. All the other subsequent steps are dependent on this step. If you failed to understand your client, then there are
chances that you won't get the software right either. Let me explain this with a story :

USER STORY –
A client comes and tells you that he must build some furniture. And the requirements for the piece of furniture is – It's an item I want to sit on, has two arm handles and will be comfortable.
You process the wants, and without further questioning, you present him with a chair!
In dismay, the client calls out, "This is not even close to what we wanted". We wanted a couch! This is a chair!
But… it perfectly matched the requirements! So, what went wrong?
Assuming that the client's requirements were discussed in entirety and not further questioning him or jotting down the wants on pen and paper is what went wrong.

The first step of an internet site development process should start with requirement gathering. The purpose of the online application, the goals, the application's audience – discussing these with the client to know the wants
are of utmost importance. Let's understand this one by one:


The purpose of developing the website or app should be apparent. Whether you want to promote your service, sell products online, or provide information about your online business is crucial to a web development company.


End goals are a must. What is the vision behind the website/app, and what goals the client thinks it'll achieve is vital.


The target audience helps in understanding the user flow. Different age cohorts will respond to different UI/UX. It's important to understand what group of audience we are targeting before a product is developed.


In the initial stages of the need discussion, BinaryFolks sets up frequent detailed meetings with the clients to urge an entire picture of the wants. Also, confine mind, the more full-clad this stage is going to be, the more
precise the value and time estimation are going to be.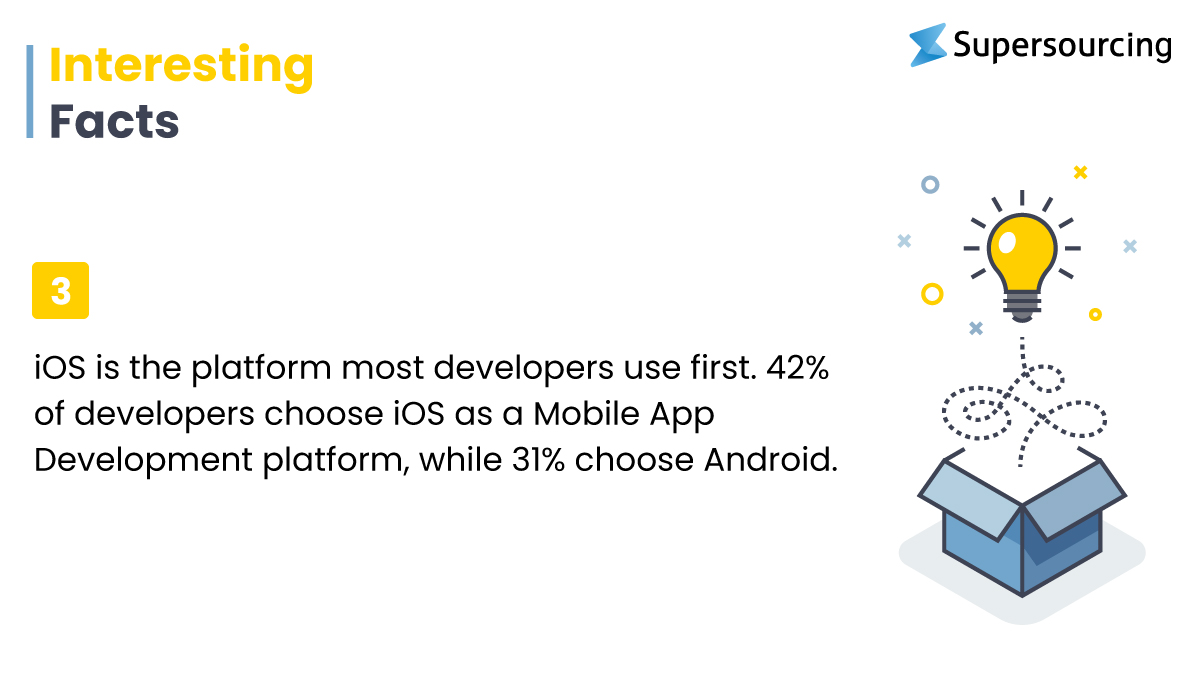 Initiate Your Project by Preparing PRD & BRD
What's BRD?

A BRD may be a formal document that outlines the goals and expectations a corporation hopes to realize by partnering with a vendor to finish a selected project. Remember, it's essential to know this is often not an equivalent as
a functional requirements document (FRD).

Objectives of a Business Requirement Document (BRD)
To get an agreement among stakeholders.
Communicate to the technology service provider, the business needs, the customer needs, and what solution is required to satisfy business and customer needs.
To determine the input to the subsequent phase of the project.
Describe in detail the needs of the customer and business that the solution intends to meet.
Drafting a Business Requirement Document (BRD)

Once all the necessary details and information are gathered at a high level to build an online food ordering app like Zomato, then it must be documented. Any good business analyst always strives to understand the business
requirement and then translate it to a BRD that would be used as a reference for the development process.


BRD should be precise, easy to know, and unambiguous. This is the document that developers will refer to when they start web application development, containing sufficient details and breakdowns wherever necessary.


The Business requirement document is going to be the grail for the software development company and therefore the client. Make it to some extent to think about all possible deliverables and constraints.


This particular step of the online site development process also helps in avoiding cost and time overruns. All development must adhere to the present document, and any new modifications would require extra effort, both in terms
of cash and time.

What's PRD?

A Product Requirements Document (PRD) may be a document containing all the necessary details for a particular product. It is written to permit people to know what a product should do. A PRD should, however, generally avoid
anticipating or defining how the merchandise will appear.  It will later allow interface designers and engineers to use their expertise to supply the optimal solution to the requirements.

This is a useful way to summarize your product strategy:
Vision

Where you would like your product to be within the future

Goals

List of product goals with a definite time-frame and expected success metric

Initiatives

List strategic product initiatives

Personas

Who the product is for
strong Contents of PRD Document look like this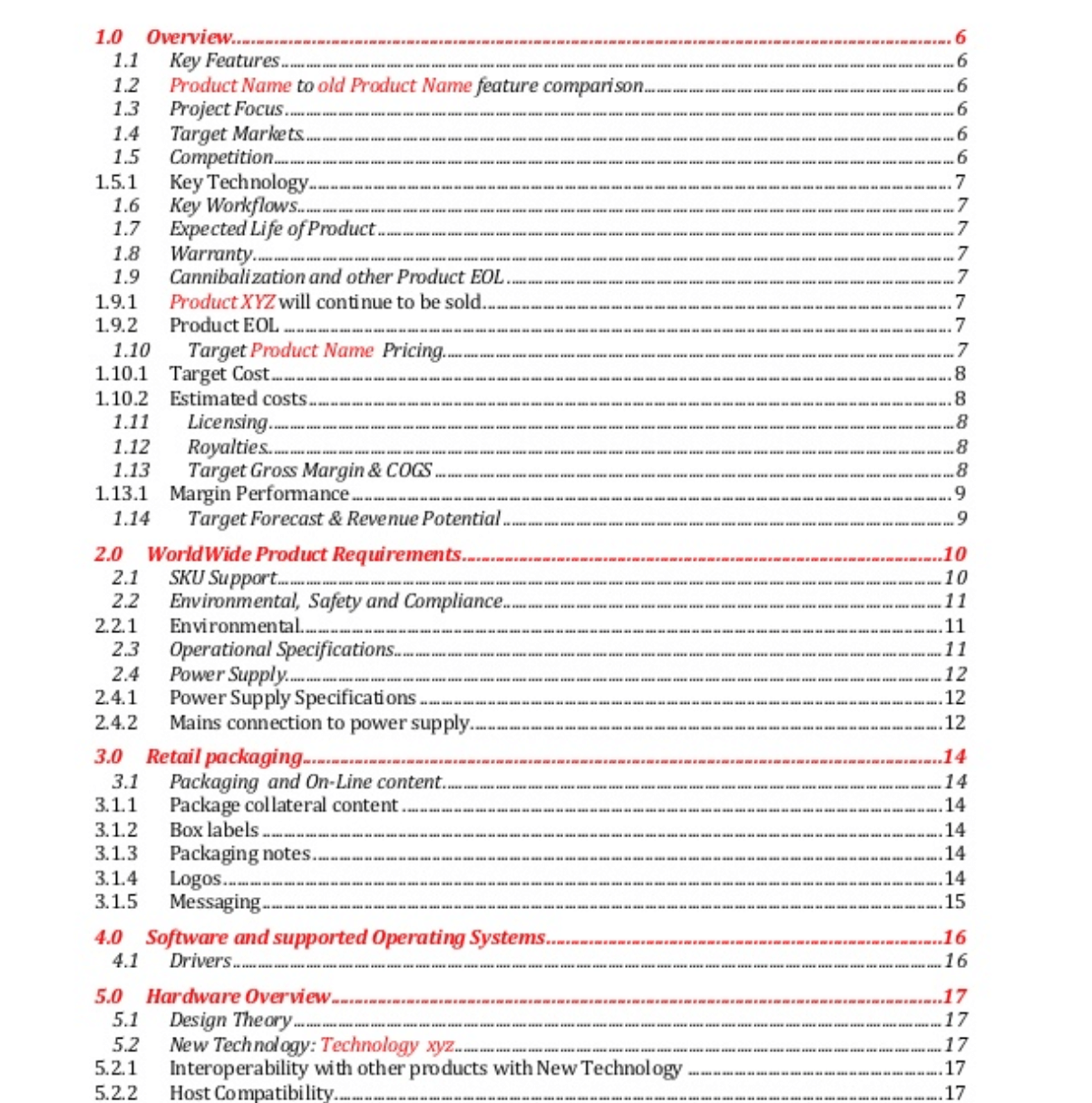 When to Use These Requirements Documents
The various requirements documents outlined above contain an excellent deal of data in common — as a result, putting them together isn't as time-consuming because it may initially seem.
Furthermore, for fewer complex or smaller projects, a number of the documentation are often safely ignored. The order of document importance is PRD, BRD, MRD, FSD/PSD/SRS.
When all the documents are used, there's a workflow to use these documents that tends to follow the subsequent order of release within the project cycle:

Lastly, in complex or overlapping products, there should be only one BRD; but there can be many PRDs. The product manager's role in owning the BRD (and overall features) ensures all the different product requirements (PRDs) are
aligned.


Defining the Scope of a Project
Project Scope Step 1: Identify the Project Needs
"A goal without a plan is just a wish."
― Antoine de Saint-Exupéry
When you can identify a project's needs, you are more likely to set a good benchmark from the beginning.

Understanding about the 'what and why' of a project will enable you to set specific goals and objectives. It also sets the groundwork for what tasks are to follow and the way they're to be performed.

Project Scope Step 2: Confirm the Objectives and Goals of the Project

The basis of the project scope in building a food ordering app like Zomato, should entail your goals and objectives to
be one that follows a sensible guideline. It has to be Specific, Measurable and Achievable. It should even be Realistic and completed within a selected Timeframe.

Specific–

This involves stating accurately what the project wants to achieve. That is, what, why and the way these are going to be done. The chances of ambiguities and misunderstandings will be minimized because of having Clarity in each
part.

Measurable – Are your goals and objectives ready to provide feedback and be accountable for?
Achievable– Do your project's goals and objectives are achievable, based on the available on hand resources?
Realistic–

Do the goals and objectives are easily deliverable, especially in case of any unknown problems or complications arises. Do these reduce the overall quality of the project's outcome and cause running over budget and not meeting
the set deadlines.

Time Frame– Is your project goals and objectives met within the defined time frame? Is it a pivotal criterion to satisfy these deadlines?
Project Scope Step 3: Project Scope Description
As a leader, you need to be clear about the features and functions required for your product or service.

For example, you are building a food ordering app like Zomato. You need a list that provides how you will develop your website, the type of branding required and so on. In other words, what certain qualities will be achieved
when your project becomes successful.

Project Scope Step 4: Expectations and Acceptance

Successful projects are ones that take under consideration the satisfaction of the end-user. Whether they meet the end-users expectations and accept the merchandise, service or process, the end-users might be your customers or
your internal team.


For customers, this includes pricing, value, and quality of products/services and availability, delivery and return policies. For employees, this includes the effectiveness and efficiency of latest operational processes.
Ultimately, the project scope is one that should be maintained and attempted to deliver better outcomes to each of your end users.

Project Scope Step 5: Identify Constraints

There are always roadblocks to achieving what you were set out to do. When being aware of possible limitations along the way, it can help you minimize problems that may delay or constrain your ability to achieve your project's
outcome.


These are often caused by dynamic environmental conditions (internal and external), technological glitches and/or lack of resources. Communicating such problems with your team early on and taking steps to overcome these hurdles
will reduce project completion delays and keep spending within a budget. Whether these are based on assumptions or uncertainty, analyzing their impact throughout the project's timeline further reduces the risk of failure.

Project Scope Step 6:
Identify Necessary Changes
It is always best to avoid reworking on your project's scope, as it means investing in more time, money, and resources.

However, sometimes these changes are inevitable and necessary. Limit changes by taking on the perspectives of customers, stakeholders, and employees involved in the project. This minimizes disagreements later on.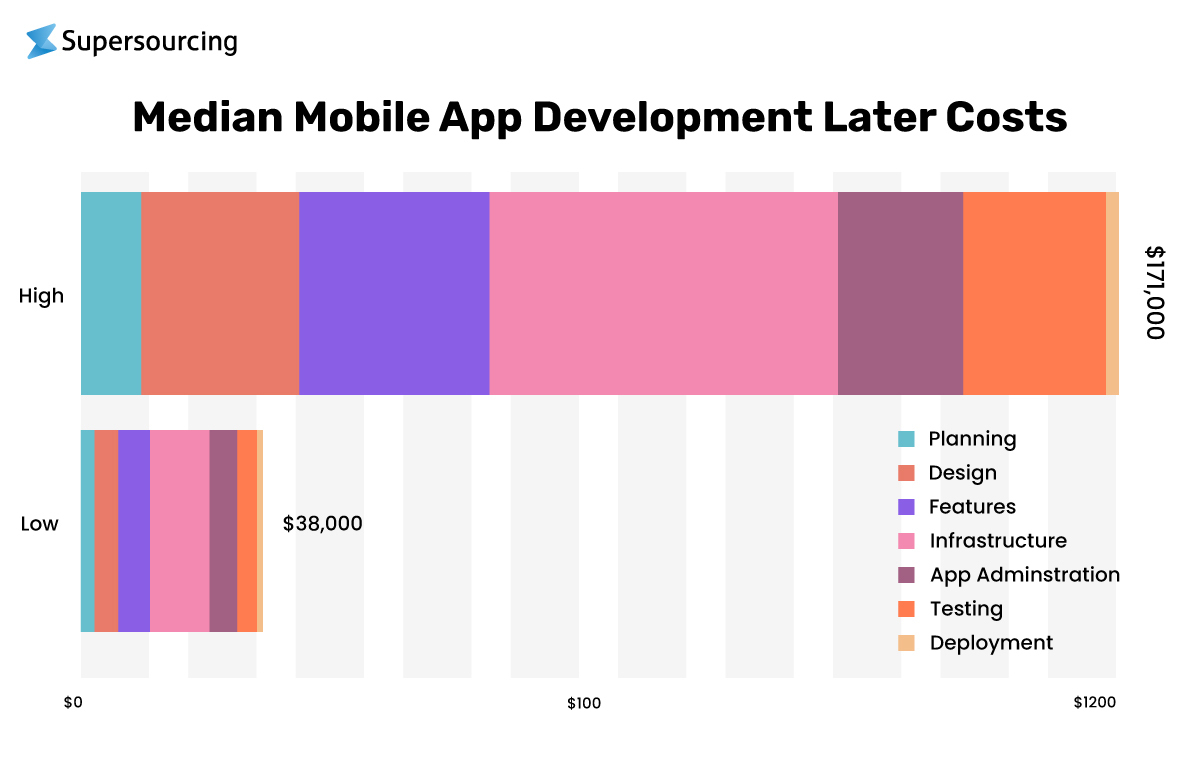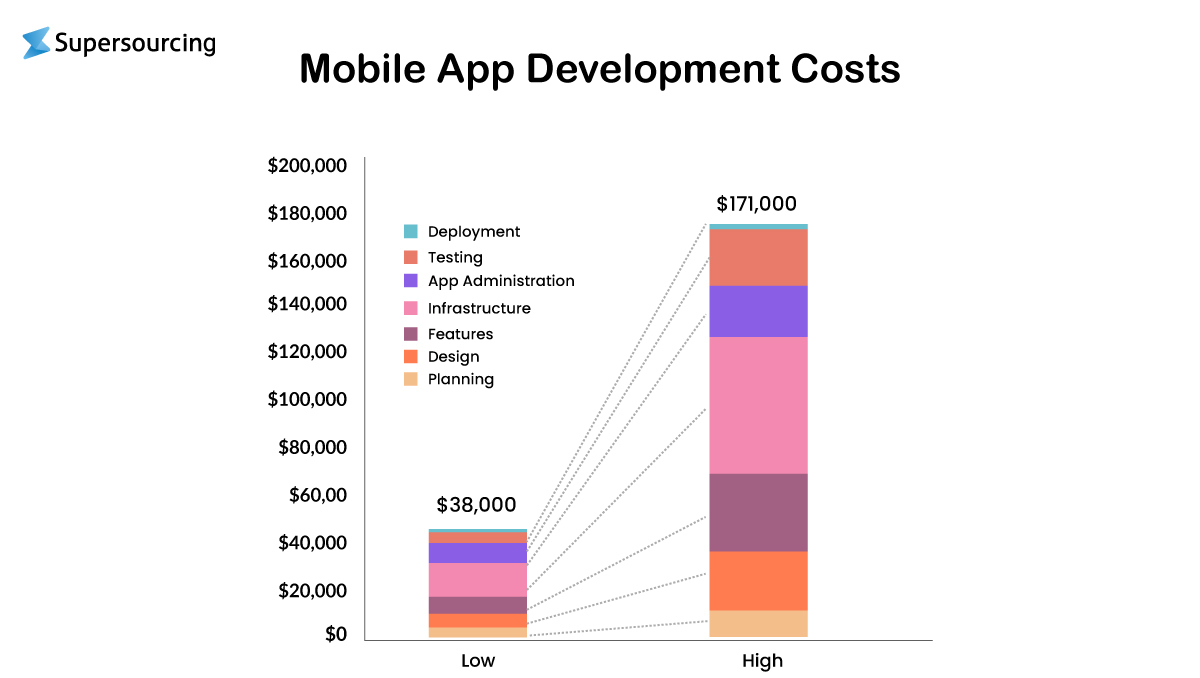 Requirement of Third-Party API in Building a Food Ordering App like Zomato
What is a Third-Party API?

You probably don't know the APIs. Need a quick update? If you want to get all the technology, the programming interface (API) is a collection of protocols or software development software requirements. It is important to
note that from the interface, the API is a software application – not a UI.


Take an API of a food ordering app like Zomato or a restaurant with a wide menu. You tell your server what items you want to order, specify ingredients, dietary restrictions, allergies, side dishes, etc. Now, 15 minutes
later, your food is brought to your table. You did not see how it was prepared, you were not invited to the kitchen, but you provided the dish name, and the finished product met your conditions.


Equally, the API provides a library of resources that developers can use and provides an overview of what each one does. Developers do not need to know, for example, how the OS builds and launches a Chat function (just as
you do not need to know how your pie is made). They just need to know that it is accessible for use in their application, thus saving valuable time and energy.

Join the Third Party API Group

Of course, there are common pitfalls to consider (e.g., security, customer side issues, slow loading time, etc.), but when fully tested and implemented, the benefits of using a third-party API integration far outweigh the
risks. Some of the top reasons identified include:

Save Money – Buying or getting coupon code is much cheaper than following built-in software.
Save Time

– Soup in nuts, creating a web app is a time consuming task. With customers thinking "I need you now", it's no surprise that many businesses choose to integrate third-party customized
APIs.

Easy-Peasy
– APIs have stripped its rookie status among web users many months ago and established a reputation for ease of use with integration and plug-ins.
Designed for Tailor
– Most APIs are customizable, a useful advantage for your developers who may need to generate code during integration.
Compatible
– Collaboration makes the dream work. The apps are designed for third party integration with a wide range of development technologies possible.
Integration of the Google Cloud Platform API:
Google Analytics
Used to collect personally identifiable data from website visitors and their use.
Provides real-time understanding of marketing reach and ROI.
Google Captcha
Captcha keeps the bots from interfering with your Web forms, leaving your inbox provided with the appropriate guidelines.
Google Custom Search
Allows visitors to search a specific website or set of websites using the powerful Google search engine.
Addons include Module Search and Image Search Site.
Google Maps Platform

The Google Embed Maps API integrates with iPma Plasma Map plugins for content pages (such as the Contact Us pages) that display Google Maps that allows Web users to find directions or see a location.

Other Google Maps APIs integrate with various modules such as Directory Module, Event Module, Locations Module, Property Module, and Assembly Module.
Google Updates
The Customer Review module allows you to link to your Google reviews and display reviews of your choice on your website.
YouTube Integration:
YouTube API
The YouTube API is integrated with the Slide Module and Video Gallery Module.
Easily add Video Slides or automatically play background videos to increase page layout.
Upload videos directly to the connected YouTube channel from the video gallery.
YouTube Embedding API
Include YouTube responsive videos on content without reading the code.
Embed videos from other YouTube channels to the website's video gallery.
Social Media Integration
Adding the Social Sharing to your food ordering app like Zomato allows website visitors to share content on their favorite social media platforms.
Includes a variety of desktop, tablet, and mobile viewing options. The stock tracks are integrated on each page from all sources.
Facebook Integration
Facebook Comment  feature is integrated with Blog Module, Gallery Module, and News Module to allow visitors to interact with their profiles to build a food ordering app like Zomato.
The social media platform Facebook Login allows users to login to a website using their Facebook account.
Facebook Wall feed allows websites to display one or more Facebook Page Wall link feeds on their website.
Design & Prototyping

Now that you know what exactly needs to be done and have a BRD with the same details, the next step is to plan the project. Before the first line of code is written, it is very important to determine the tasks and manage the
allocation of resources involved in
developing a food ordering app
like Zomato.

This phase mainly comprises of:
Wireframing

Defining Site Architecture

Selecting the Technical Stack

Milestone Bifurcation

Deciding on Resources and Estimates

The basic planning step should start with fencing and defining site construction. One would not build a house without a plan, would it? Therefore, we should not start designing or developing an on-demand food ordering app
like Zomato without a phone and a map.

Sitemap

It is a sequence of all web pages and helps the development team build on it. Designers and developers get a complete picture not only of the structure but also of the distribution of pages on the site. Without a site map,
your site will not be organized.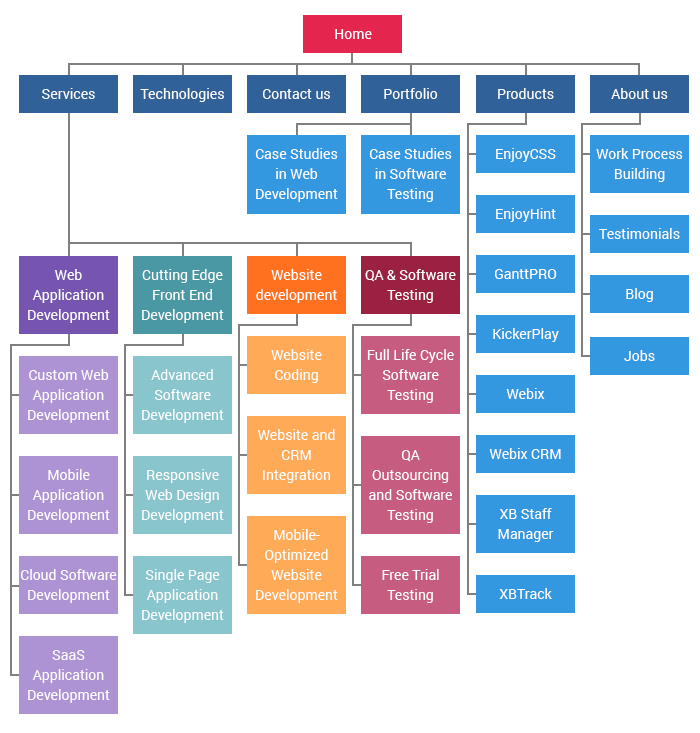 Wireframe

It is a way to visualize the design of a website at the site level and it is very important to identify the issues of usability in advance. It also helps to look at the complete user experience and select the appropriate UI
items. This is the foundation of your website and if you do not have a solid foundation, everything you do over will fall apart.


Properly integrated planning focuses on everything needed to successfully complete a project. Project planning contributes to better use of the company's resources and ensures that the time allocated to each phase is used
efficiently in building a food ordering app like Zomato.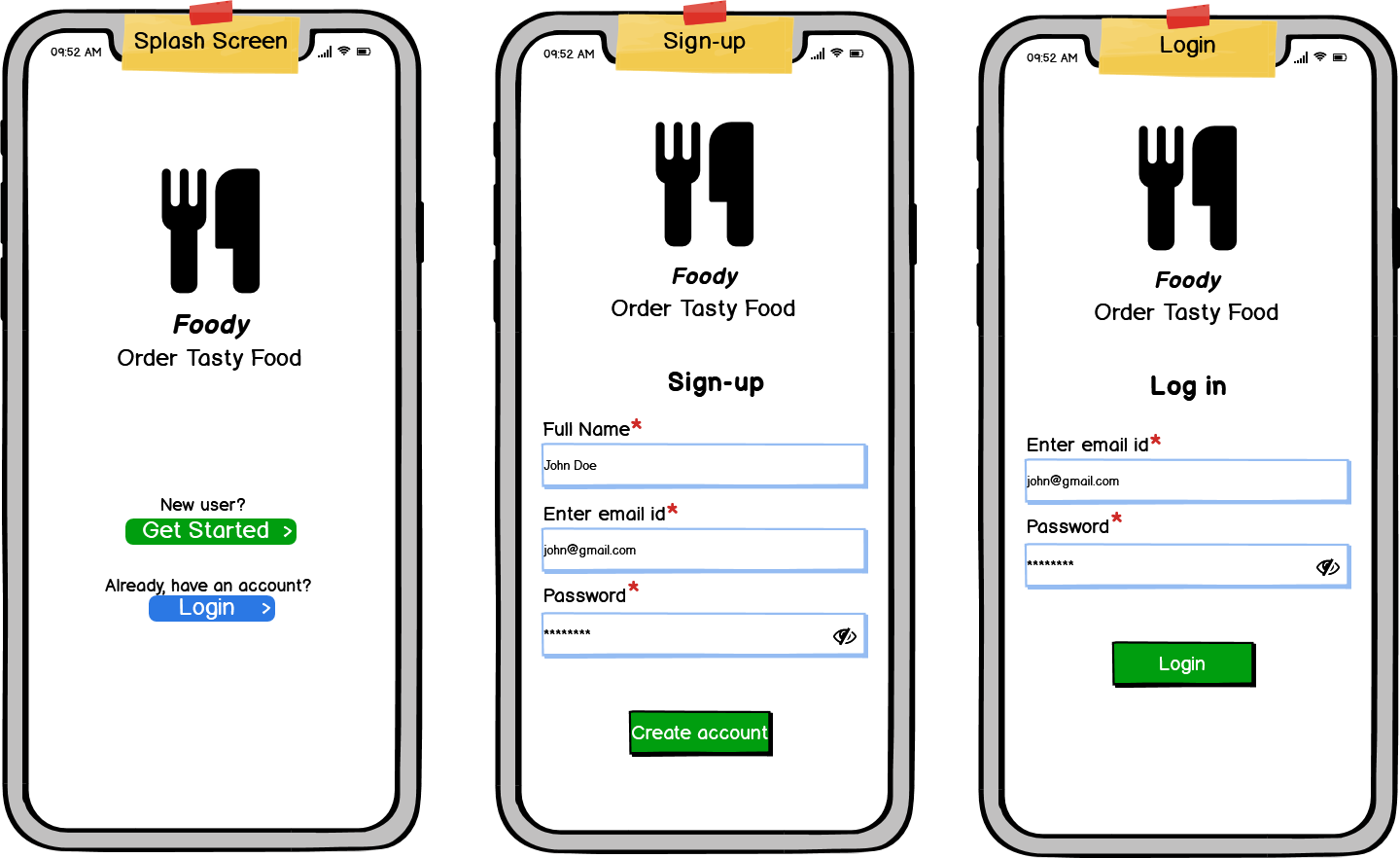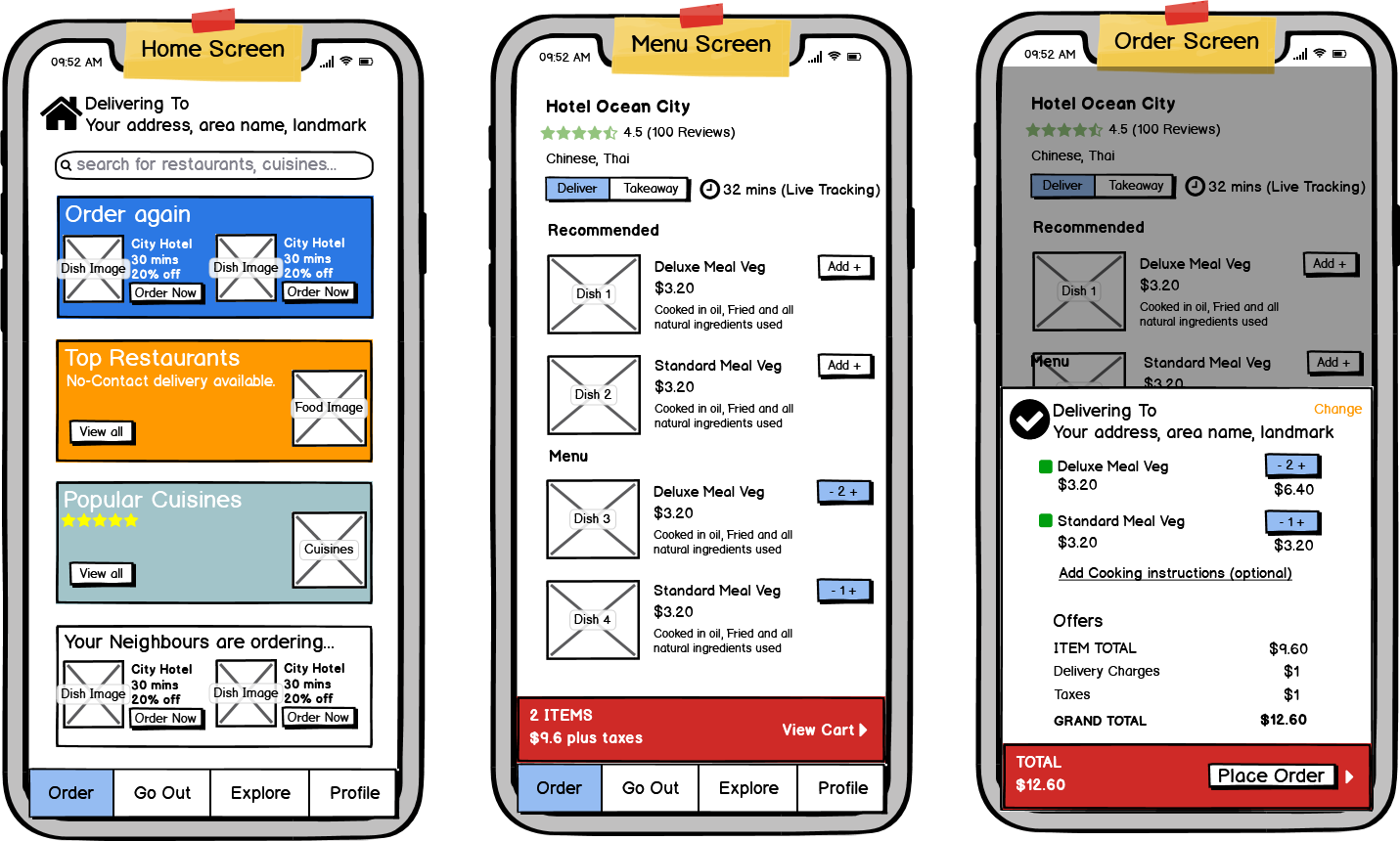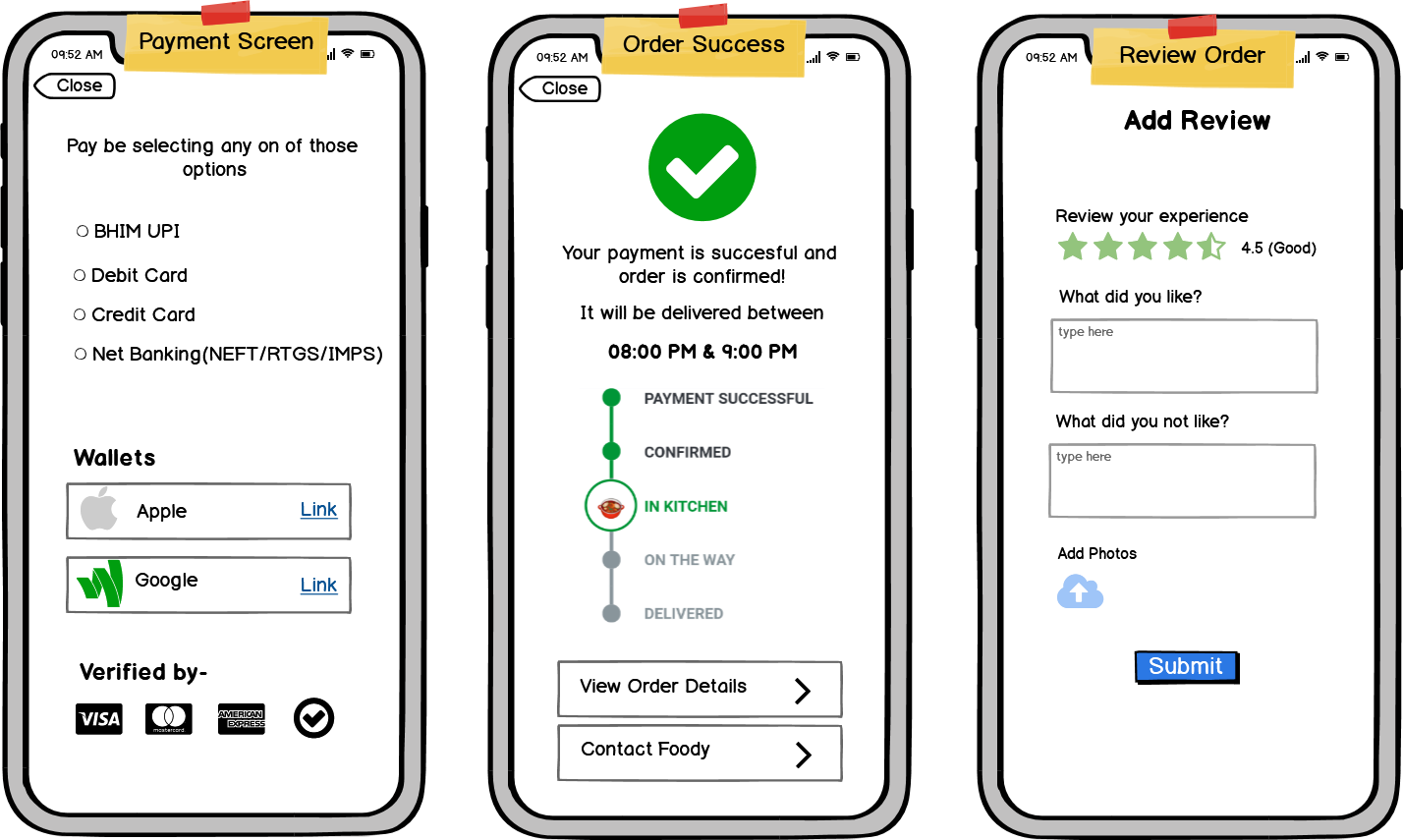 Designing a Responsive Prototype

Good design is not only beautiful but also related to user interaction. The design of your website or a food ordering app like Zomato is more important for customer conversion than you think.

Once wireframing and site construction was in place, designers began working on visual aids.

At this point, the designers started working on the visual product. You can actually visualize what your website will look like. Layout, screens, buttons, captions and footer, navigation, photos, videos, and other visual
elements are all added to this website development process.

As mentioned earlier, designers need to keep the target audience of the online food ordering app in mind and to build websites according to the taste and preferences of the target audience.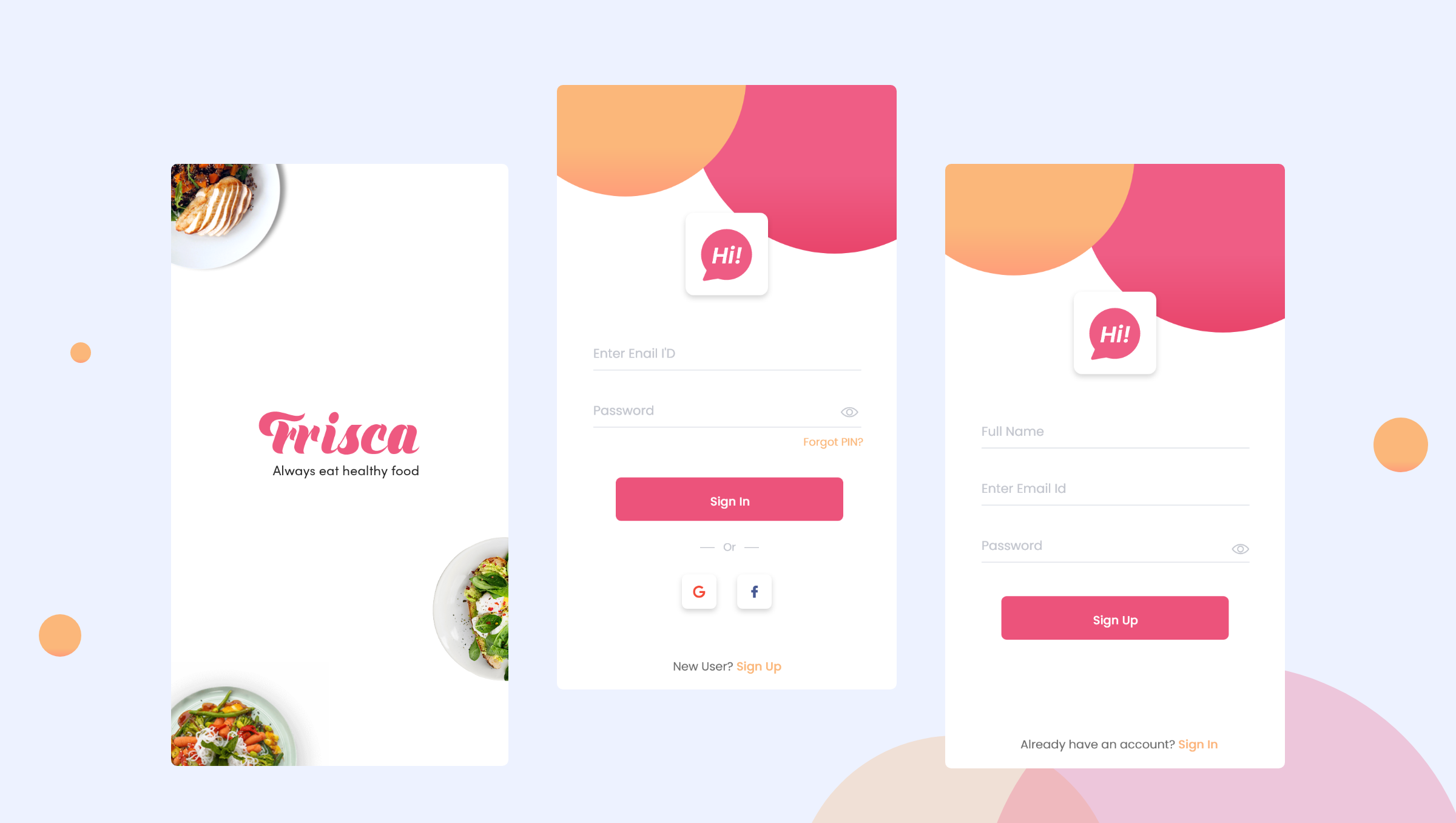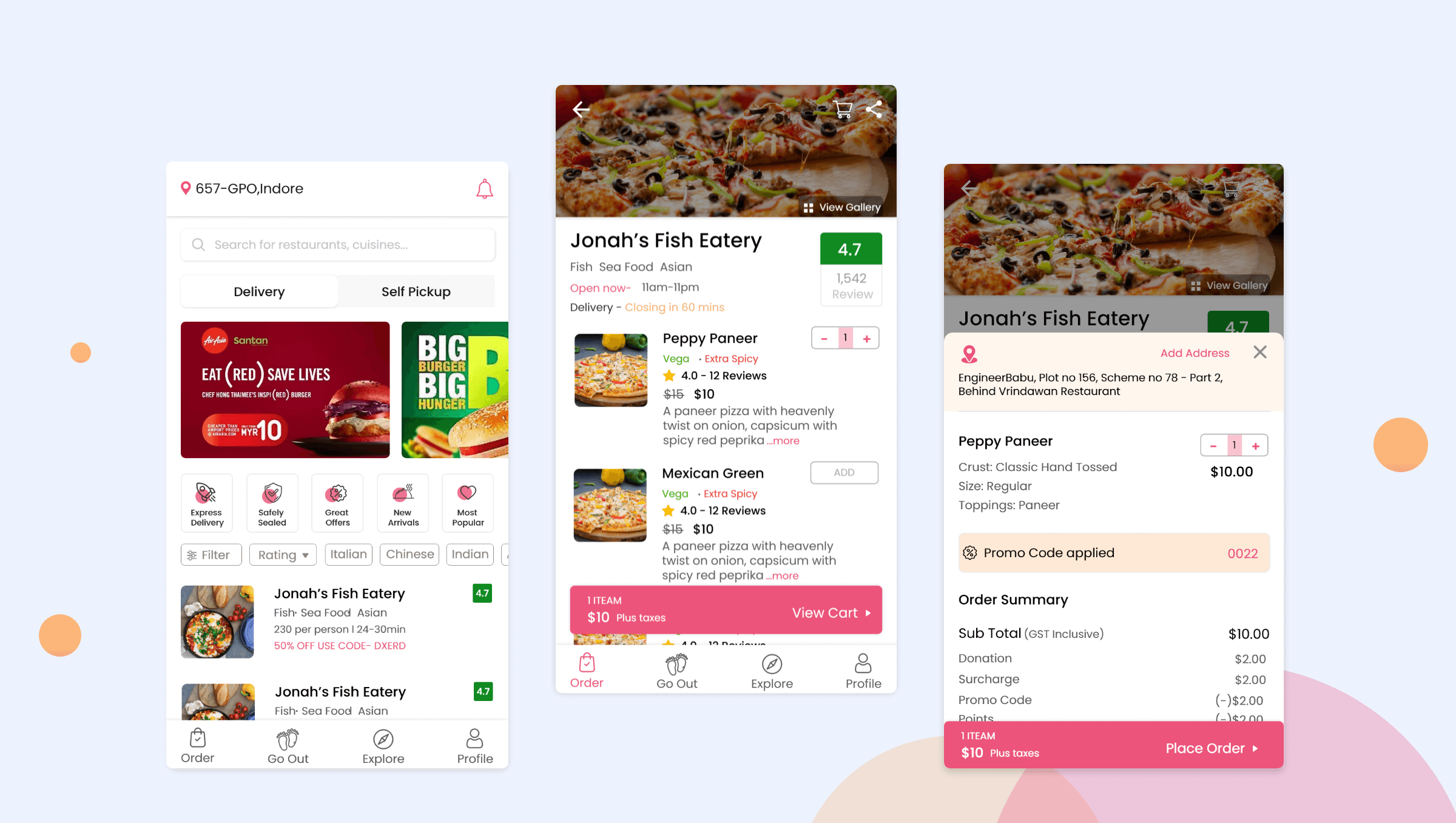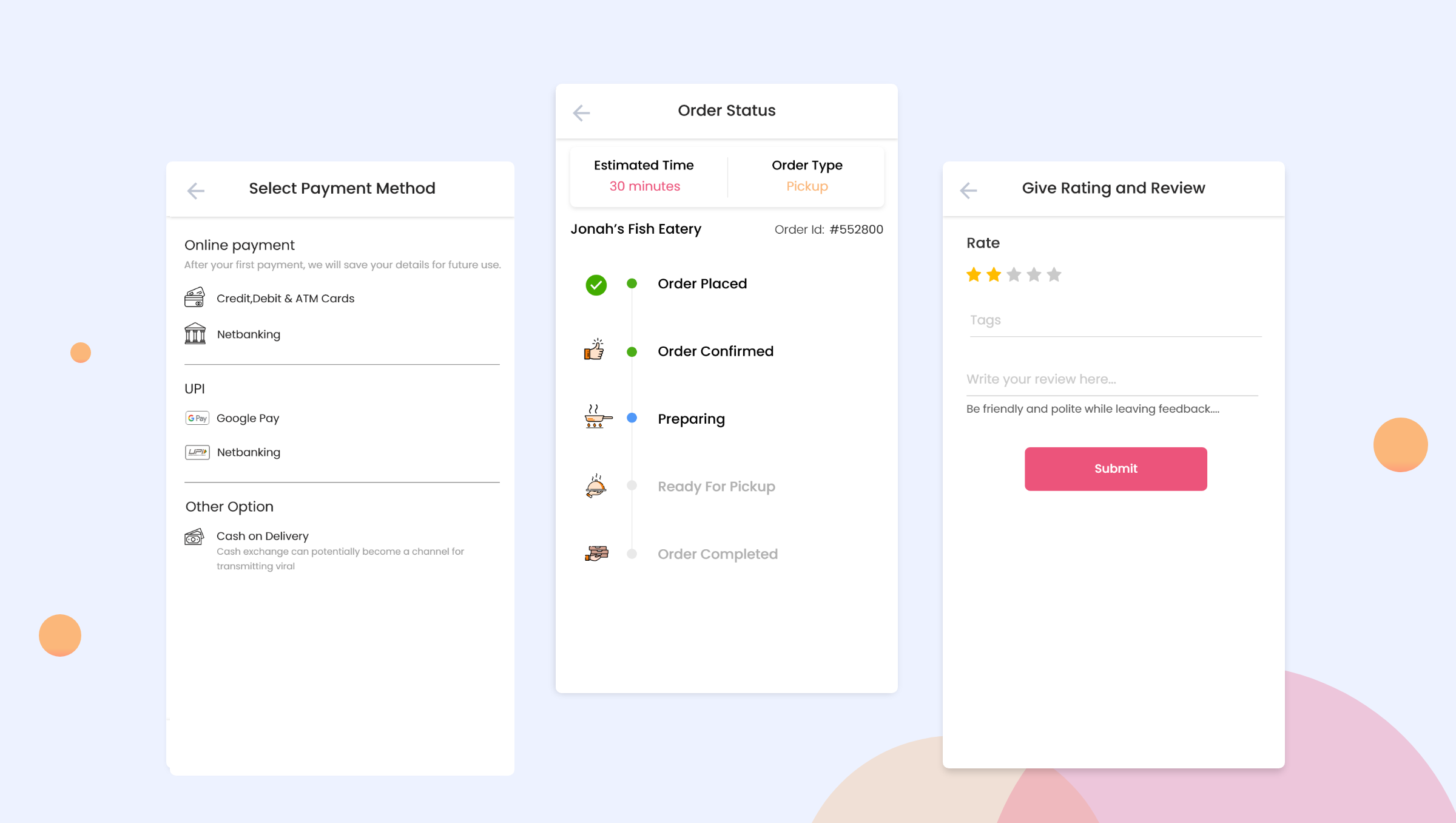 Software Development

Now that we have added meat to the bones, it is time for the bones to work. At this stage, developers begin coding and converting the static pages of a food ordering app like Zomato into a functional software.


During the development phase, the development team will begin to apply the styles and functionality of your application. After completion, they are again assigned to the Project Manager or QA inspector to review.


Good project managers are able to fulfill the developmental responsibility of the developer through this process by redistributing the allocations accordingly throughout the sprint. It is important that your development team
fully understands the objectives of the application as a whole and in terms of the specific area in which they operate.


No one is more comfortable with this particular feature than the assigned engineer. They need to understand the purpose of the requirements. If something starts to go awry, engineers will usually be the first to let you
know.


It can be any mobile app development project. The segmentation work makes the process very difficult and easy to do. In addition, the work gets scheduled from time to time and avoids the unnecessary delay in the completion
of the project.

The key stages involved in developing a food ordering app like Zomato project are listed below.
Idea Generation & Verification

Application Design

Development of Application

Application Testing

Launch Application

Application Marketing and Maintenance
Software Development has Two Components:
Front-End Development: It is also called "client-side" development. This is what users see and interact with within the browser. User interaction is very important here.
The front-end developers do not design the website but are responsible for bringing this design to life. They take static elements and turn them into fully functional websites.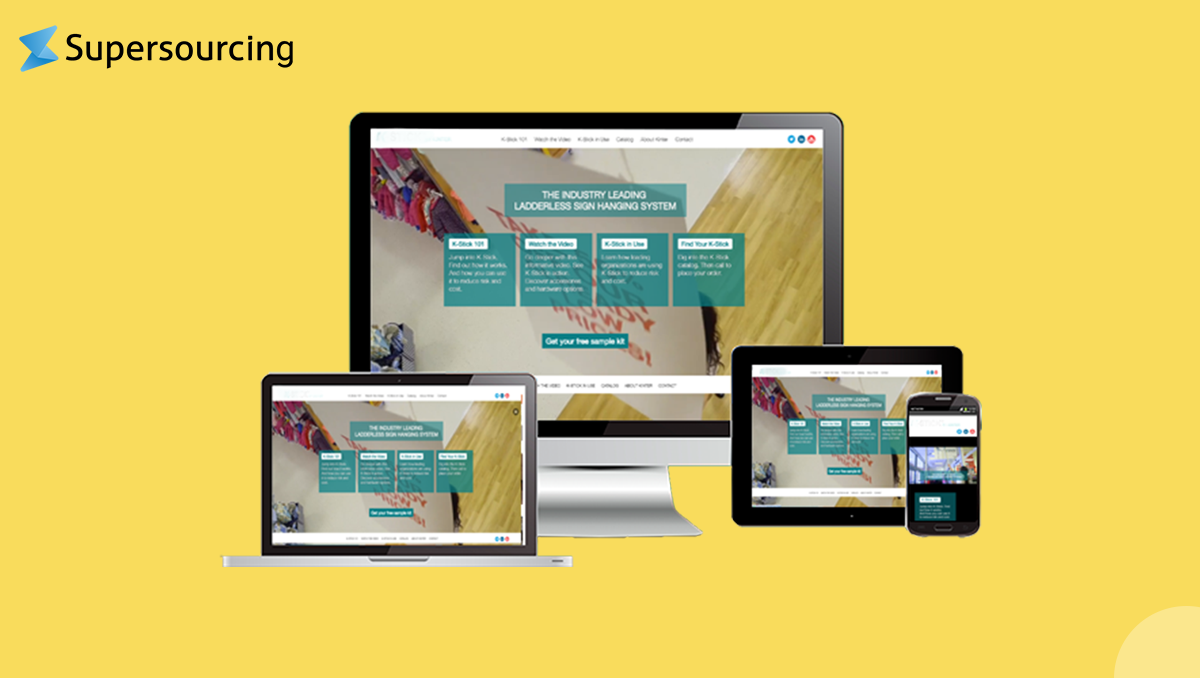 Back-End Development:
Back-end the part of the website which is invisible to users. The backend connects the front-end and sends information back and forth so users can interact with website features.

Backend software engineers makes sure all the business logic and data storage is carried out properly. Data processing and integration, API development and integration, security testing, etc. are all part of back-to-back
development.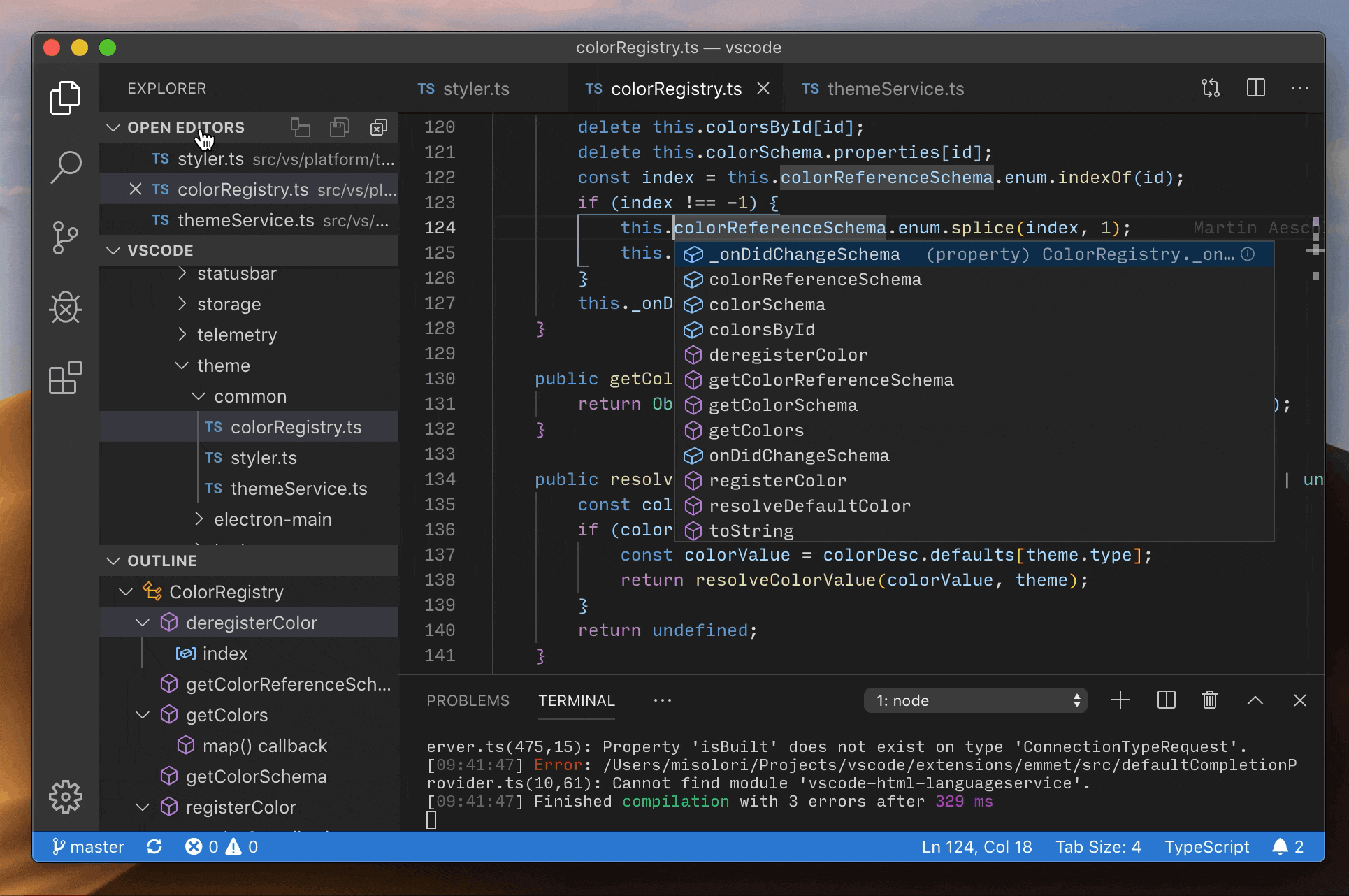 Measure Time and Budget to Build a Food Ordering System like Zomato

Each application has different features, functionality, user interface, design, and other functions. Therefore, the cost of making an application varies due to its features and requirements of the application.


As such, the cost of the food delivery app is required and depends on the functions and features you would like to integrate with your on-demand food ordering app like Zomato. In line with that, the time required to
integrate features into your food order app depends on the complexity of the features.


The monthly or hourly rate of the developer or agency is also a factor to consider. All of these combinations determine the total cost involved in the
development process of a food ordering app
like Zomato.

The development costs for online food ordering apps will vary depending on the size of the agency and the application. Or, a fully-fledged food app cannot be a small or medium-sized app.

However, an orderly sophisticated food ordering app like Zomato will require approximately 3 to 6 months of time. On the other hand, the Highly Complex app will somehow require from 6 months to about a year to build the
required food app.

Factors Affecting the Cost of Food Ordering App Development
There are various factors that impact the pricing model of an online food ordering app development. Here is a list of such factors that influence the cost of food ordering app development.
1. Location

A majority of India's application development agencies/companies charge somewhat between $25 to $49 on an hourly basis. On the other hand, in the USA, the hourly charges rate ranges between $150 to $170. The low app
development cost in India, makes it the best and most suitable option for customers for application development.


On-demand food delivery app development cost differs from one organization to another as each organization has its averagely hourly rate. The expense likewise changes from one area to another.

2. Platform Selection

The platform influences the general improvement cost. The Tech stack utilized is one of the significant variables that influence the overall food ordering app development cost (Respond, Angular, PHP, Flutter, and so forth).
First and foremost, it's fundamental to choose whether you are going for a mobile app or a web app. Secondly, for a mobile app, one requires to select the platforms on which the app will be accessible – Android, iOS, or
both.

3. App Complexity

The number of features and the complexity of the app also impact the on-demand food ordering app development cost. Making a complex app which manages clients, restaurants/cafés, and delivery partners is certainly not a
simple task. It requires time and money both.

4. Team Size

The team size plays a significant role. The team size affects the cost to build a food ordering app like 'zomato'. If the team size is bigger, it sets aside moderately less time in app development. So the

app development
charges are higher. In general, an eminent app development company/agency with an enormous group will incur higher overhead charges than a freelance developer or a startup.
5. Development Cost

US-based developers normally charge between $200 to $300, while European designers charge around $100 to $200 for an hour. Due to such high development charges, a huge number of customers prefer the Indian market and
engineers because of their low charges somewhere in the range of $20 and $100 for an hour. This expense varies as per the specialization, mastery, and experience of the engineer.

6. Staffing Cost

It includes the expense to staff the entire team to design and develop a product. Staffing Cost considers putting cash into meetings, designers' meets, and finally getting a team onboard. It likewise incorporates the expense
of the various licenses needed to hire additional staff for streamlining the development cycle.

7. Configuration Cost
It is the complete expense of application configuration, which incorporates its development and design that business spends on its developers/engineers.
8. Testing Cost

Testing is mandatory before deployment. It could cost a lot if the application witnesses too many bugs after deployment. Testers are responsible to take care of app testing and make the application bug free and may charge
around $20 for an hour.

9. Upgradation/Update Cost

A food app should be kept maintained and updated with new and refreshing elements. This application update is huge with regards to the expense to assemble a food ordering app. Based on the type of update, the expense
assessment of the food app can be done. For instance, with an add-on feature of 'in-wallet,' the delivery person can be paid straightforwardly in the application. This further makes it simple to track the order and delivery
along with making payment.

Overall Cost Estimation of a Fixed Price Project

Documentation and product designing takes around 60 working hours while Front-end and Back-end development requires at least 300 work hours. In addition to that, it takes 100 working hours to test and fix the bugs. This
makes an aggregate of almost 350-400 working hours. Thus, the estimated cost of an easy to use food ordering app goes under the scope of $15,000 to $30,000. The basic application with minimum features can likewise be built
under the range of $10,00 to $15,000.

Here is the estimated range of development cost for various types of applications:
Native App: $30,000 to $40,000.

React Native App: $20,000 to $30,000.

Hybrid App: $15,000 to $25,000.

Progressive Web App: $15,000 to 30,000.
Required Development Cost and Time at Different Phases
The activities and costs required in addition to the Development Team will help you evaluate the cost of developing an online meal plan using the table below:
Team Member
Duties


Approx.

Hours (Cost: $20~$100/

hrs.

)

Project Manager

Builds the bridge between the team and the client to avoid communication gaps and ensures to meet the deadlines.

~250 hours Approx. Full project Engagement

Business Analyst

They are responsible for enhancing the quality of IT products and services, analyzing data to inform business decisions and finding technological solutions to business needs, among other duties.


~120 hours

UI/UX Designer

Responsible for the appearance of the application and for the purpose of providing a user-friendly location.

~120 hours

Android & iOS Mobile Developer

Developing interactive applications (APIs) to support mobile performance. keeping up to date with the terms, concepts and best coding practices for mobile apps.

~800-1600 hours

Front-End Developer

Develops the app by writing the codes and fixing the bugs.

~550 hours

Back-End Developer

Maintains effective and uninterrupted communication between the server and database for the proper functioning of the application.

~750 hours

QA Tester

Ensures the app performs as per the client's requirement.

~200 hours

Not only that, the cost and development that works over the app constantly continues to maintain quality. So you need to keep in touch with the development team to maintain the online food ordering app and add new features,
called app updates.


Adding new features and helping customers will always attract their attention. It also enhances customer thinking to continue to use the required food app location, which is always ready to provide better services and to
upgrade its food ordering app like Zomato system and services.

Cost of On-request Food Ordering App Development
Generally, the following five factors impact the on-request food delivery app development cost:
UI Complexity (Higher expenses for complex plans)

Testing and Publication (Bug finding and correction)

Additional Features (Extra charges for each add-on feature)

Latest Technology Integration (Integrating voice command like Alexa, results into higher expense)

Maintenance and Updates (High expenses for more extended maintenance and periodic updates)

Many factors together, affect the estimated cost of food delivery apps. Overall, the food ordering app development cost varies due to the additional features and functionalities included in it.


The expense of developing an online food-delivery application like UberEats or GrubHub would costs about $30,000 to $40,000*. However, introducing an additional requirement for making a web app, then the development price
would increase up to $50k to $60k.


Customized food ordering app development cost includes – Mobile app design, both Android and iOS version app development, application testing, and deploying it on platforms like Google Play Store or App Store.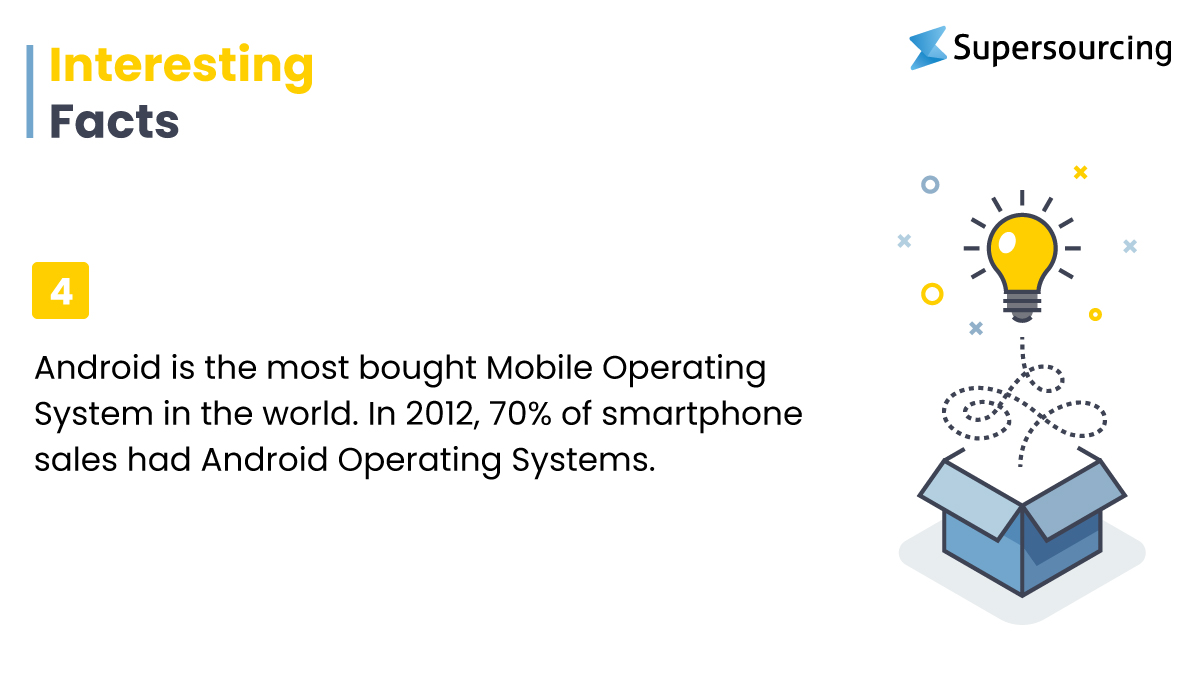 Quality Analysis & Testing

A significant amount of app testing is done by non-engineers, i.e., people who are not the first application developers. This confirms the real test feeling. Following the Mobile App Development Cycle, many types of tests
can be performed. The most common methods of testing are:

Functional Testing

– ensures that features work as defined in requirements. The Quality Assurance Team ensures that it tests the system with a list of assigned actions and app behavior required for each action.

Usability Test– ensures that all features work properly, and make sure they are as usable and accurate as possible.
Performance test

– ensures that the app is working properly with a quick and quick response or results. See app feedback. If it takes too long to respond or provide the required results; then, no one will use your app.

Fit and Finish Testing

– make sure all designs are done correctly and accurately as described in the design. Designers need to be confident and re-evaluate their work to find accuracy and get the finished product as you wish.

Regression Testing

– confirms testing of each module and each module modified. After any coding changes, it is possible that, in time, things that worked well may be affected. So, test the same thing over and over again to get the final
product.

Device Clear Testing

– There are various combinations of applications and devices in this world of technology. Therefore, while testing, perform tests on many devices based on different Operating Systems and screen sizes. There are also tools to
accomplish such tasks and automate this step. You can use Google Firebase but always try to do manual testing of the app on a few devices.

User Welcome Testing
– usually done by the app owner or end-users of the app. Therefore, try to take feedback from the end-user and implement the necessary improvements to it.
Deployment

After following all the above steps of the Mobile App Development Cycle, it is time to move the final product to market. Proper testing and debugging of the app will confirm the use of the app, and this can be done by
following 2 different methods;

1. Use the Application on Web Server

With app performance, a backup server is much needed because it helps to transfer data between the app and the database. The application will stop performing if the background server is malfunctioning or overloaded. To avoid
such issues, make sure the server is well-equipped to meet all the application requirements and fulfills the needs of the users.


Other services such as Amazon Web Services, RackSpace, etc. Some of the best web services that work well in traffic management. Such web-based services help you to see the situation in which an application may stop operating
due to the rapid increase in traffic.

2. Use the App in the Google Play Store or iOS App Store

Once you are sure of the best configuration and features of your app, you can install the app from any or both of the app stores, namely, the Google Play Store and the iOS App Store. To make this happen, you can follow a
different Google and Apple application process. You may have to make some changes to your app because of each app store's guidelines.

The Apple App Store is reviewing apps manually, so we might ask you to make changes to follow their guidelines and adhere to the rules.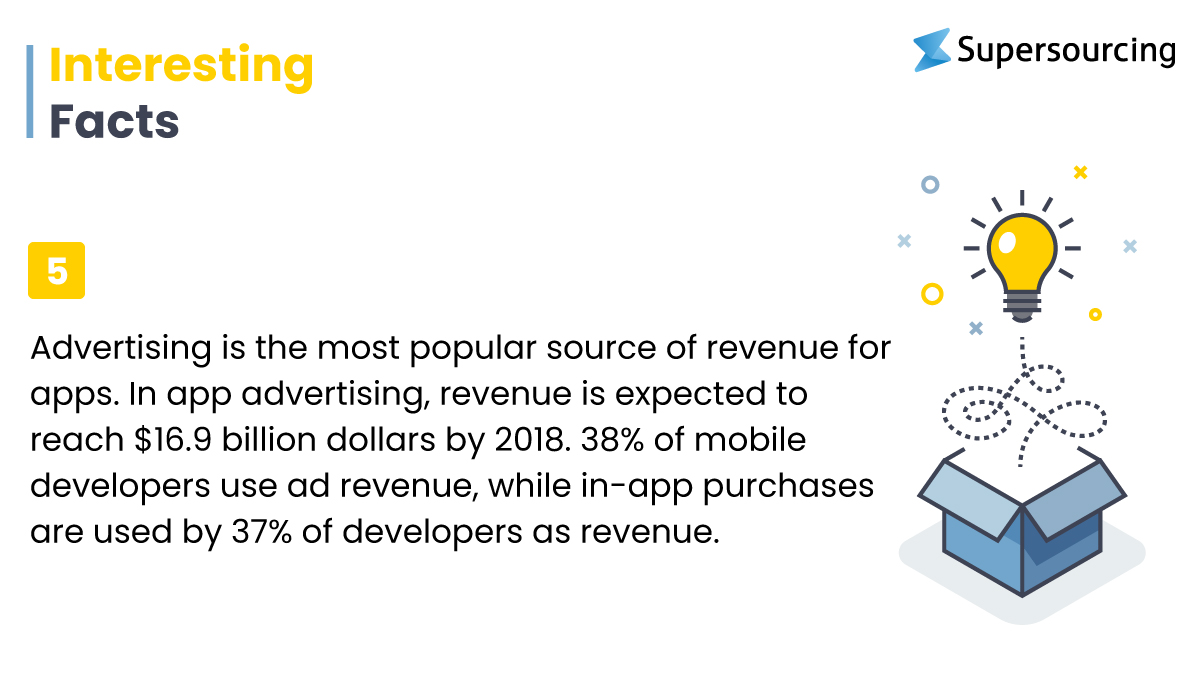 Application Promotion

You can follow a variety of ways to promote your app. Initially, you can go with Email Marketing. Once your app is live, be sure to notify your customers by email and request their important responses by replying to an email
or sharing in the app store.


You can also promote your app on Social Media Platforms. You can follow many strategies to promote your app on such platforms. Instead of just sharing the app link, you can create a buzz about your app by making more posts
about the app. You can highlight the different features and functionality of the app and attract users to download the app.


With Social Media Platform, you can even have a few-second demo to attract viewers to your food ordering app like Zomato. You can also offer offers to other first-time or downloadable users of your app. Be creative, and you
can attract a lot of traffic towards your mobile app development through social media.


Another tactic to introduce your app can takes place through websites. If you have a dedicated website for your product business, you can update your website with this information. Along with that, you can also advertise
your mobile app development details with other similar websites. You can simply contact the owner of the website and ask them to improve your application development message on their website temporarily with your donation.
It is a possible promotion. If you find a few such sites, you can attract a good number of users to your app.

Operations & Maintenance
Categories of application maintenance such as flexibility, completeness, adjustment, and blocking. Let's take a closer look at what these clauses mean to you:
Adaptive Maintenance refers to changes that need to be made to adapt to external software and business changes, such as app updates.
Perfective Maintenance
changes are intended to improve app performance and are not driven by errors. Instead, they work if the business wants to compete in the market and wants to increase app performance.
Corrective fixes

work to fix bugs and bugs. Although many people think that debugging is a lot of software maintenance, it actually only accounts for 20% of maintenance tasks, but it is still an important part of the software maintenance
process.

Prevention maintenance is focused on preventing future problems through code optimization and efficient use of storage.
What are the most common types of Application Storage?
Now that you're familiar with why care is important for the continued success of your app, let's dive deeper into some of the strategies you may encounter as an app owner:
General System Repair:

Like any other software, engineers perform program maintenance every 2-3 months of applications. It is a good practice to communicate with your users if this repair work will temporarily disrupt the operation of the
application.

Application Update:

As iOS and Android regularly update, your developer may update your app to keep up with these changes and it will remain running on all devices. For example, in 2017, Apple released iOS 11, which required migration from
32-bit to 64-bit apps to stay compatible with the iPhone app.

UX Updates:

The best apps are growing as their market makes and as they learn from their users. One study found that 52% of apps lose half of their top users after three months. Therefore, design or UX updates are needed to give your
users the idea that your app is constantly evolving and they have something new to explore. These updates will be based on the feedback you receive – they can include anything from updating your app's design to match new
design trends to add new buttons or capabilities to suit your users' requests.

Security:

Developers will likely regularly test security bugs to protect the app from cyber threats and ensure that their app's privacy policy complies with any new rules. For example, the transfer of the GDPR to the European Union
means that developers have to encrypt all the data with strict encryption algorithms and inform users how their data will be stored, among other new agreements.

Server Storage:
Servers need regular updates to ensure that the network is working properly. This process includes reviewing server performance and checking security threats regularly.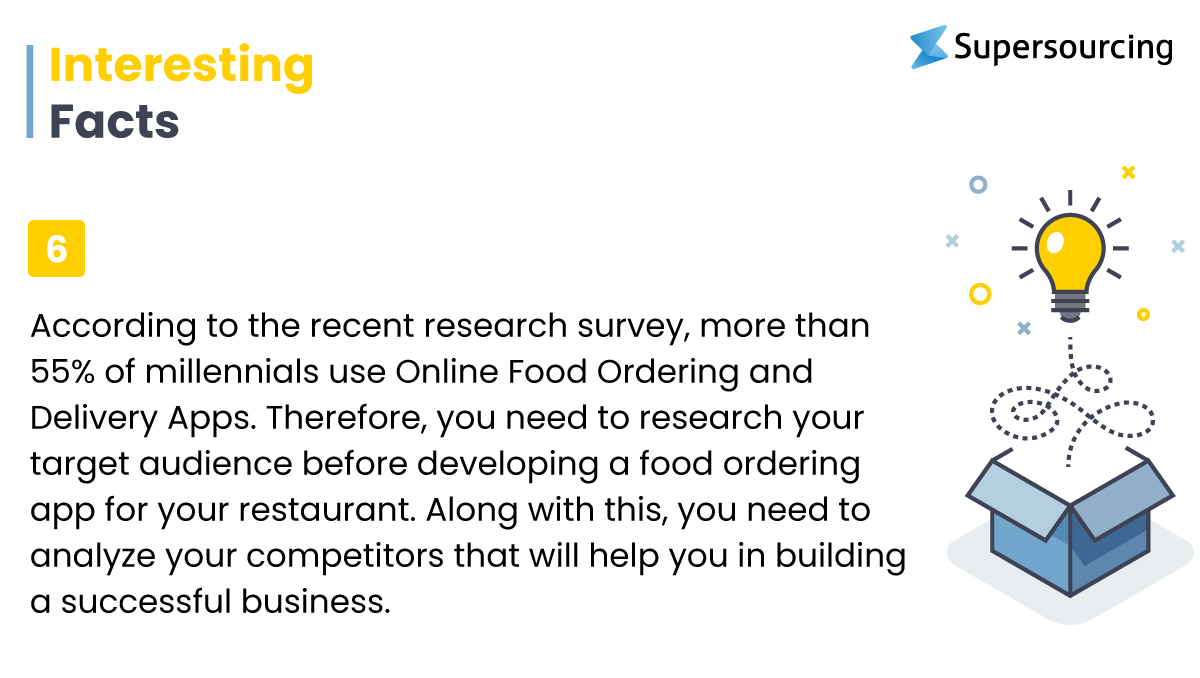 Find the Best Development Agency to Build a Food Ordering App like Zomato

After defining the targeted market and completing the required features in your online food ordering app. Now, it's time to
build a food ordering app
like Zomato to take you to a competitive market.


It is very difficult for anyone to find the right and best app for an app or company. With so much competition in the market, there are a large number of small and large agencies available. However, the best filtering is
tedious and time-consuming for any business owner.

Therefore, it is important that you consider a few critical points in choosing a restaurant application development agency.
Don't just go with the brand name in choosing an agency. The names of major brands do not always guarantee the best quality of service and product delivery.
Keep an eye on the estimated budget from the developing agency, as well as the time required.

It would be better to go with a medium-sized agency but at least 3 to 5 years to build an on-demand food ordering app.


Don't go with freelancers for such a big project and quality. As it is a tedious process to manage every individual engineer while addressing your needs to each individual depending on the availability of his or her
time.


Do not choose a new agency or agencies with a small team, as they promise to build your project on a relatively small budget. Choosing a young and experienced agency can lead to your dining experience at great risk.
Because most of them may not yet know how to solve complex situations and most of the time, a small group will find it very difficult to meet the deadline to build the on-demand food ordering app.


Seek out the right agency and keep an eye on the response of their former clients to gain insight into all aspects. Then make your final choice for the development of your online food ordering app.


If you have a good budget, then you should go to the biggest and most famous agencies to improve your restaurant booking system. Big
food ordering app development companies
have skilled and trained developers. This gives you the best quality restaurant app, which will help you attract customers easily.

How to Hire an Agency or Dedicated Developers To Build A Food Ordering App like Zomato?

Choosing an appropriate and expert development agency or a developer is always a tricky process. The most ideal way is to search down various development agencies that are experts in the similar domain, while considering the
expense/quality factors with prior experience.


You simply need to find a credible mobile application development agency or the expert developers and present your vision. You can find such experts here as well to minimize your struggle for searching and preparing a list
of quality names. Supersourcing ensures to enlist exceptionally light-footed and talented experts only.


Thus, here you can find an incredible development team or dedicated developers which are there to meet your prerequisites. In addition, they follow severe legitimate guidelines securing their clients rights for the product.


In addition to that, to hire the right food app development agency or an expert developer, carry out a thorough interview session to verify their expertise, learning, and skills. So, for that, here are the following
questions that help to make the right decision and build a food ordering app that can beat the competitors too.

Search for the on-demand




food ordering app development company

or app developers.


Check their previously developed food ordering apps for your reference. Also, ask for live app links, so that you can download it and check the User Interface of the app. A good quality UI is very important for any
app to yield customer engagement.


Inquire about the Business Models they follow. So, you can avail the benefits of customization as well as readymade food ordering solutions.

Discuss the food apps features and other important functionalities with the project manager to analyze the actual development cost.


Define the technology on which you like to develop your food app, i.e., front-end and back-end development programming languages. If they have such experts, then only go ahead with them.


Discuss the hiring model; i.e., Full-time, Part-time, or Hourly Pay as you go, mode. Select the most appropriate model by analyzing the development rates for each model.
Major Takeaway

Now, after you have found the business guide for the online food order system, we think you should have created a website or app, ready for launch. Just the idea is not what makes the app successful, the constant consistency
with current technological trends will allow you to stay longer in this highly competitive market.


Improve your online food ordering experience for your customers with your mobile food ordering app like Zomato. The popularity of
food ordering services
makes demanding food applications a potential investment opportunity. However, to stand out from the crowd, you have to use the current methods of the food order industry.


In your future food delivery application, you can apply for an Order-Only or an Order and Delivery Model. With the MVP app, you can collect information from your target audience and add other features during the second
development phase.


Therefore, to turn your ideas into full-fledged products it is important for businesses to hire professional engineers and build the
best food ordering app
like Zomato to maintain the customer base.

I hope this article has introduced a brief understanding of how to create a food ordering app like Zomato and a website and will continue to do so.
Help us keep it updated by sharing your experience with us here.
FAQs
1. How do food ordering apps make money?
The development of a food ordering app like 'Zomato' usually makes money by implementing the following monetization strategies:
Commissions:

These applications charge their restaurants and eatery accomplices on each order. They implement a predefined commission rate for each amount or meal, which varies from one order to another.

Delivery Charges:

Most food ordering apps implement some delivery charges for their customers. Some part of this delivery charge from the order goes to the app revenue while a large portion of it is for that specific delivery
personnel.

Paid Listings:

Restaurants pay cash to get listed on the applications. This provides them the required customer visibility, orders, and customers too.

Sponsored Ads:

As your app becomes famous in the market and gets a wide user reach, you may look for running promotional ads from different networks like Google Adwords and Facebook Ads which ultimately results in revenue
generation.

2. How do food delivery apps work?

Food delivery apps allow its users/customers to order their meal or food from nearby hotels/restaurants on their convenience. The customers can make order delivery at their desired location, they can even pick their order on
their own, or can dine in. The restaurant takes the order on its restaurant application and prepares the food ordered. Then, the delivery person picks the order from the respective restaurant and delivers it at the mentioned
delivery location.

3. How to make a user friendly food ordering app?
Understand the context of your users.

Clean app presentation, in terms of design and layout.

Intuitive user experience.

Good and attractive app design.

Highly responsive app for a great user experience.