Table of content
All small businesses and entrepreneurs used to always look for unique and creative ways to achieve more of their business goals at minimum expense. One of the easiest and safest strategies that can help you save money, time, and frustration as you start and build your business is to Outsource with Supersourcing. Use Supersourcing to outsource as much work you like to skilled specialists with cost-effective service providers. Learn about the tips and tricks to effectively use Supersourcing and build your business on a small budget with experts.
Sometimes it is a wise decision to outsource software development while maintaining a focus on your basic strategies. Outsourcing partners can help overcome difficult challenges by introducing your project with integrated skills and expertise from various projects and clients.
Development of a project through outsourcing requires some tips and tricks to follow while excelling in business through Supersourcing. Outsourcing through Supersourcing is a great way to minimize operational costs, scale-up, and benefit from external talent and skills. However, it is unique and a different approach to operate any portal, so to help our visitors, clients, and agencies we have prepared a detailed guide of tips and tricks to effectively use Supersourcing. 
The platform's proper use can introduce a new life in many development agencies and can be a lifesaver for many small businesses. The proper use of the platform can introduce a new life in many development agencies and can be a life-savior for many small businesses. 
Here are the following Tips and Tricks to Effectively use Supersourcing
1. Register Your Business on Supersourcing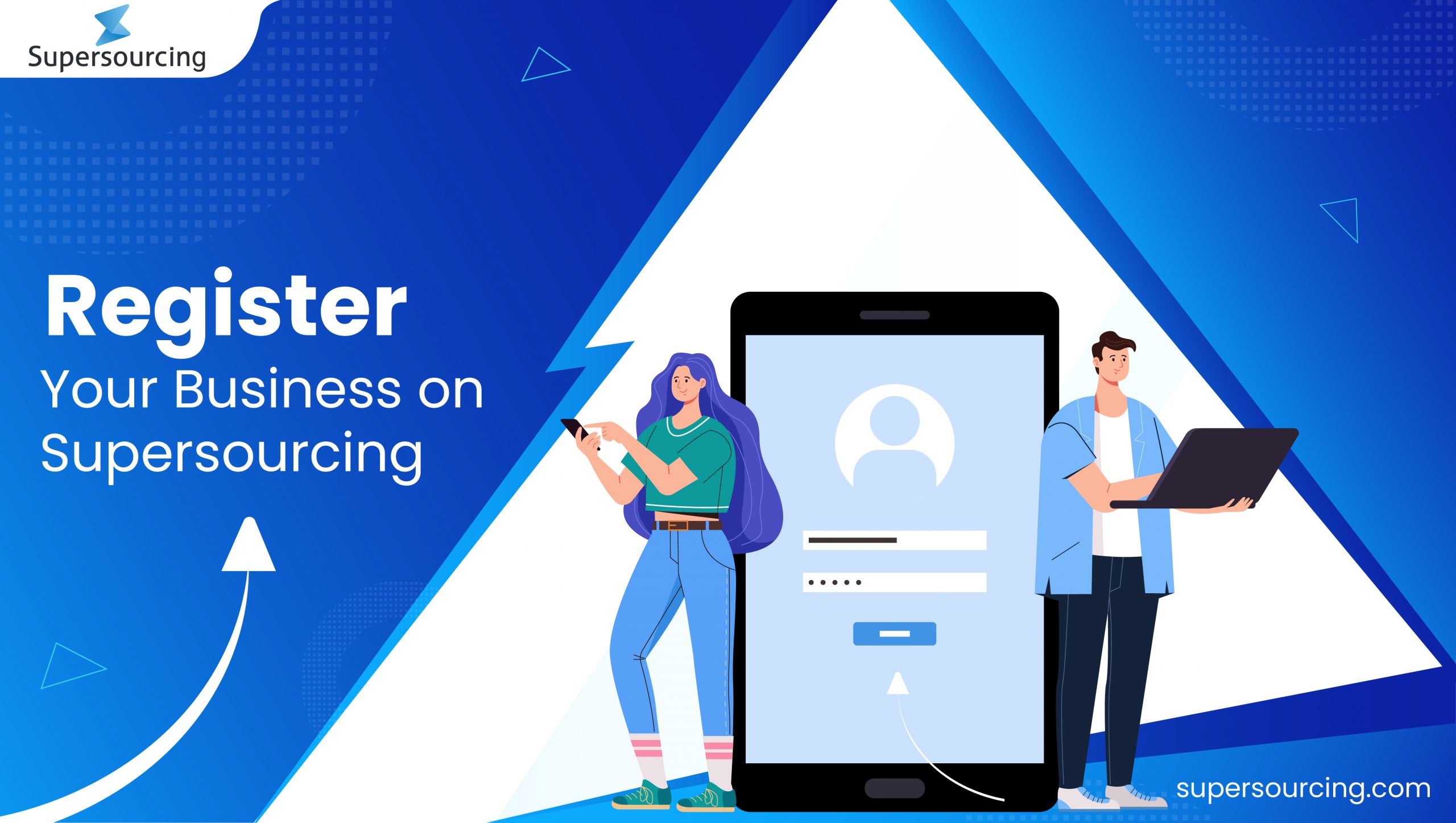 The agencies who are looking for new projects and clients have to register their business on Supersourcing. Provide all the required information to present your expertise and help clients to go through your profile in detail. 
Such details will guide clients to choose the right agency based on their requirements and agencies' expertise and profile. Your business registration in Supersourcing will help you land into a profitable business opportunity and get new clients as well. Detailed information about your work, team, expertise, previous projects, and other details will attract clients and help them understand your development agency's expertise.
Build Your Dedicated Workspace
Supersourcing promotes remote working and can virtually build your dedicated workspace here. Just register your presence on the platform and use effectively Supersourcing and meet your new clients here. Here you don't have to do any expense in renting an office space and organizing it with other required facilities. Just do the simple registration along with business details and get your project development work sorted with your expert developers team at your respective location. 
2. Be A Master of Single Domain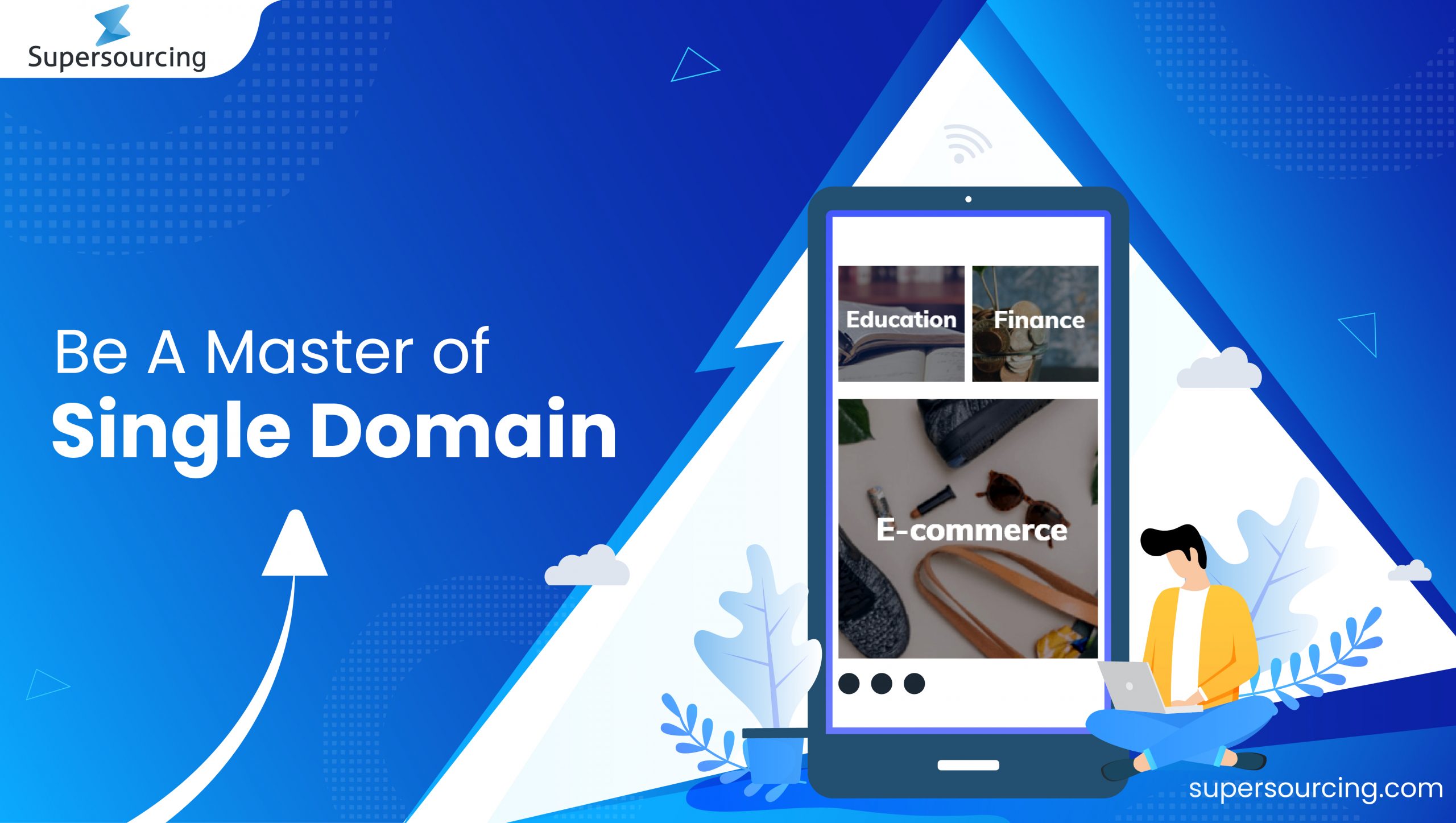 We at Supersourcing understand every agency initially struggles with how to prospect new clients? A majority of leaders think it takes at least thousands of hours or more to be an expert at something and even more time to be the best in your respective industry. Though, on an individual basis, time is quite variable in mastering any single or more skill. 
To support all the registered agencies in Supersourcing, we also believe in gaining expertise in a single domain. In this aspect, we promote single domain working for the agencies. This working method makes them the master of a single domain as the agencies repeatedly work on similar domain projects to gain expertise and be a master of one.
To be a master of a single domain or be the best in what you do, is the major and best tips and tricks to effectively use a Supersourcing platform. Along with that, it will help you to grab good projects and repeat projects with existing clients. But it solely relies on your work quality and the relationship you have with your clients. 
Nurture Clients Relationship
Be a master of a single domain but with this ensure to build a good relationship with your clients. This will make your clients return to you whenever they have new projects. Apart from that, the quality work delivery from you (agency) will motivate them to refer you within their surroundings. It will be your win as sustaining a client and getting the reference from them. It will be a great challenge in this competitive market. Thus, always build a good and cordial relationship with your clients and build a reference chain to establish you as a top IT agency.   
3. Show-off Your Business Growth and Projects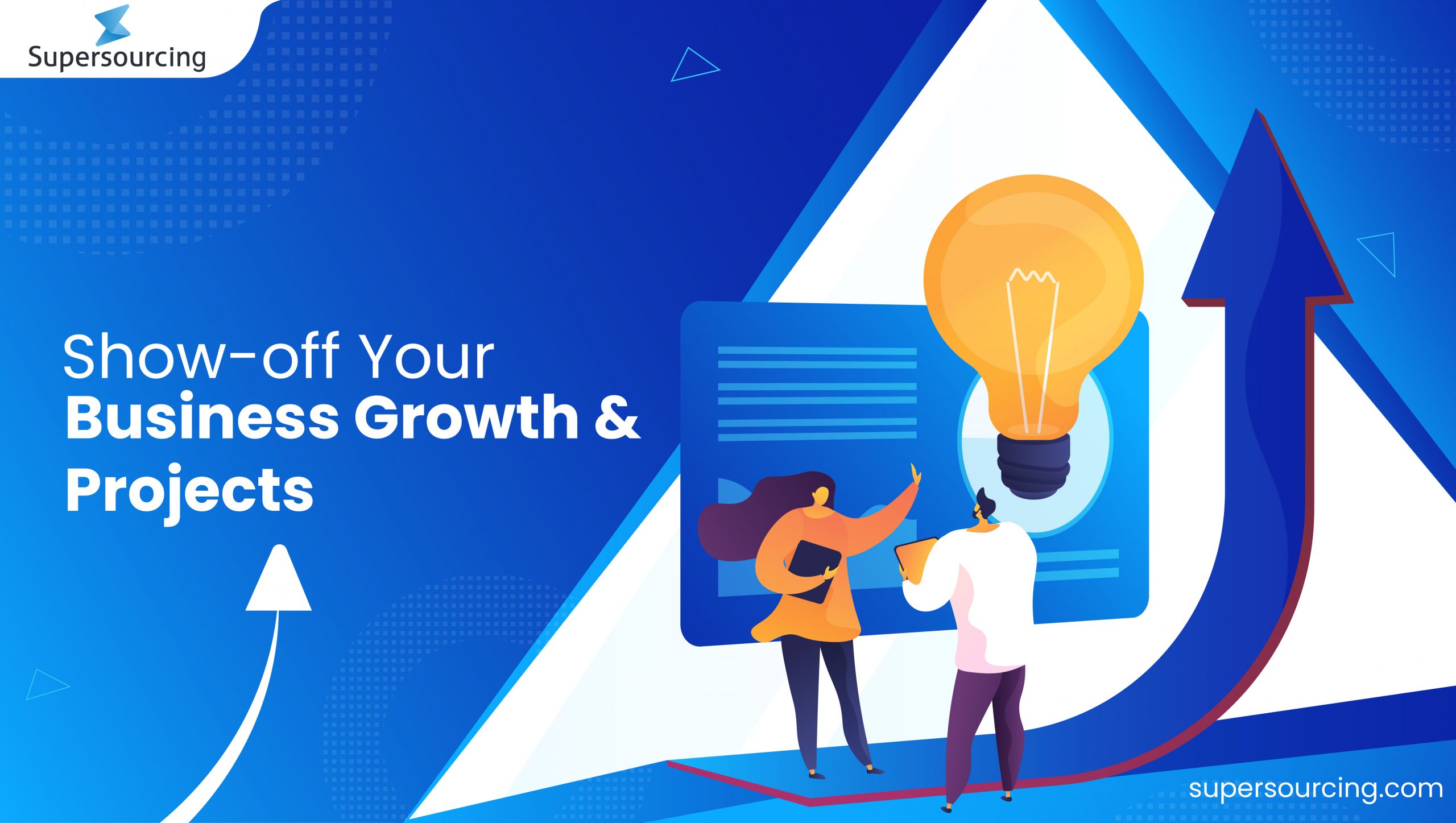 Your adequately designed profile, along with your work, will serve best as a canvas to depict your work and expertise. It won't make clients hesitant or confused in deciding to contact the right agency for their project. Your public work profile and sample of work will definitely grab the clients attention and make them confident to approach you for project development.
Supersourcing provides you a platform where you can showcase your work samples along with your team and their expertise. You can easily follow these tips and tricks to effectively use Supersourcing to build a good business and gain a number of clients. 
By presenting all the services, you have to offer and include attractive testimonials from happy customers. This presentation of your deliverables and projects works as a guarantee of the quality of your services. "Your Personality is Your Brand."
Credibility is the most important asset in any business. As you grow in trust, there are many options for growing your business and making money. Having a well-designed portfolio and a backing hand of a reliable source, i.e., Supersourcing, will definitely boost your business. This will help you gain customer trust, giving potential customers more confidence in hiring you.
4. List and Get Introduced to New Business Opportunities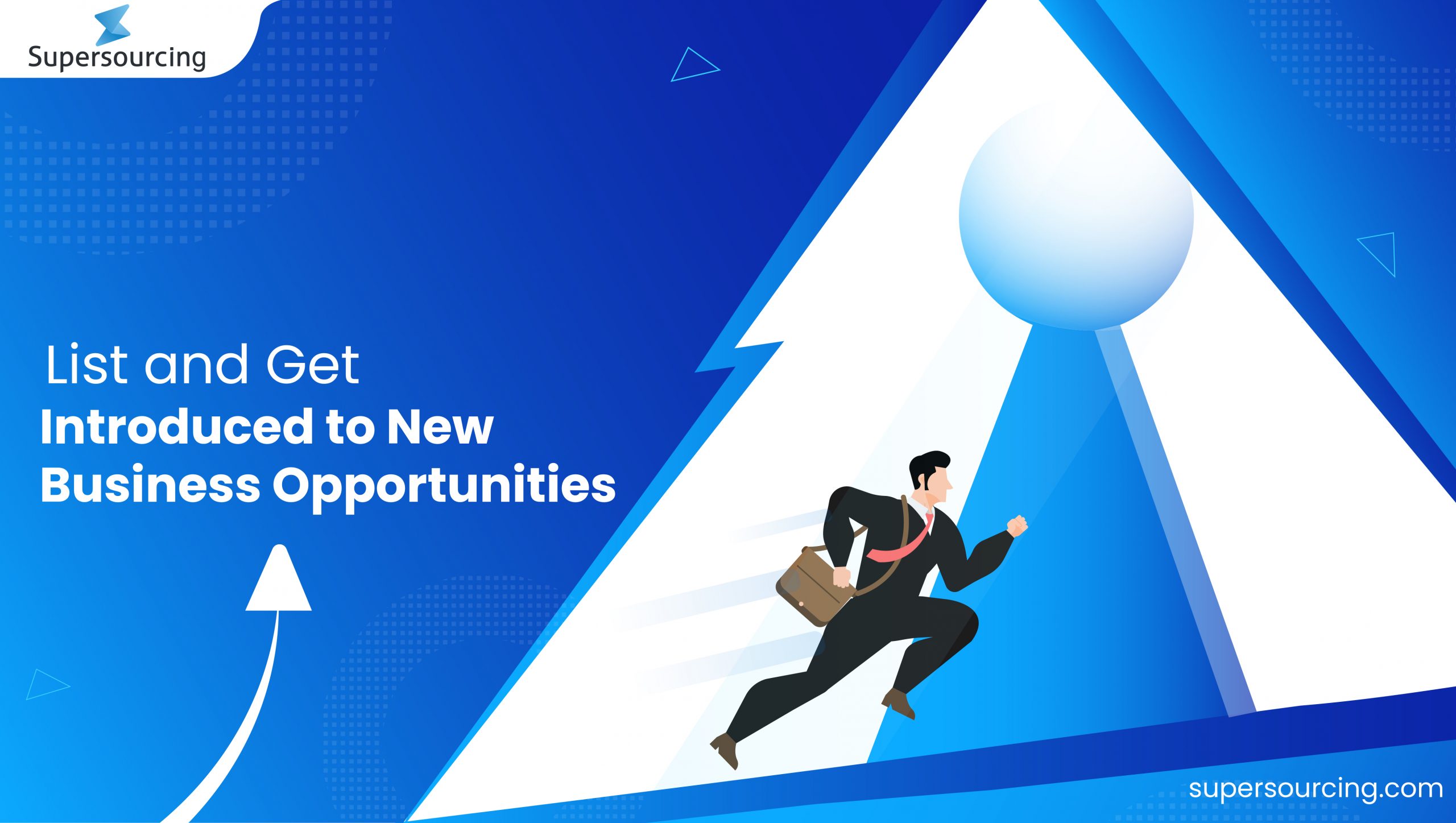 Like to be recognized, list your business with Supersourcing and have the luxury of getting noticed and without spending any single penny. Getting new prospects is not an easy catch, but your work quality and previous client's testimonials will be a great helping hand to do so. 
Apart from that, while working with clients, ensure to build a cordial relationship with them. So that they can again approach you or refer you to their business circle. This will make you easily approachable, dependable and introduce you to other new clients as well. This will not only help your business, but indirectly you can help other registered agencies too. 
So, just register your business with Supersourcing and exercise these tips and tricks to effectively use Supersourcing's platform and build your business. Be the master of one and carve a niche for yourself.
Pro-Bono Work for Non-Profit
It is an obvious and harsh reality that struggle is very tough for newcomers to attract clients. Therefore, to present your quality work, initially, you (agencies) can also try to work on non-profitable projects. With this, you can get work and gain the trust of clients. Along with that you can have sample works to present and attract new clients. These tips and tricks will definitely help you to ease your work and don't require any favor from any person. 
5. No Commission or Hidden Charges to Use Supersourcing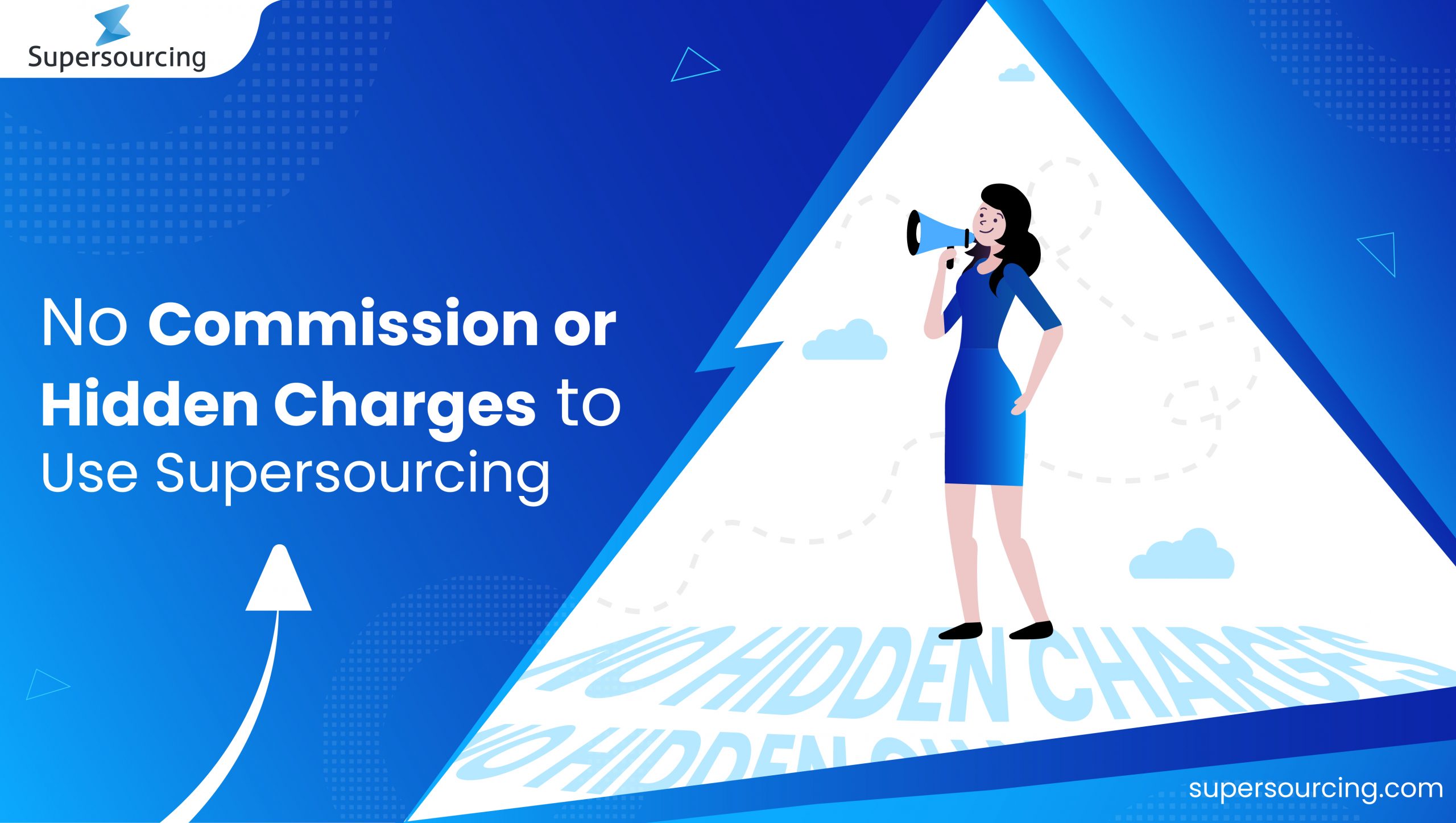 Supersourcing is an open-source platform; the agencies or clients don't have to pay any charges to use the platform. We are here to help you and support you to grow and build your business in the competitive world. Registration on the portal or getting new clients doesn't require any payment, or no commission is charged throughout the process.
One of the top tips and tricks to use a Supersourcing platform is to gain a lot of profitable businesses without any hidden charges or commissions. It is a very effective platform that can support the future growth of small agencies and small to medium scale entrepreneurs.
6. No Need for any Mentor or Coach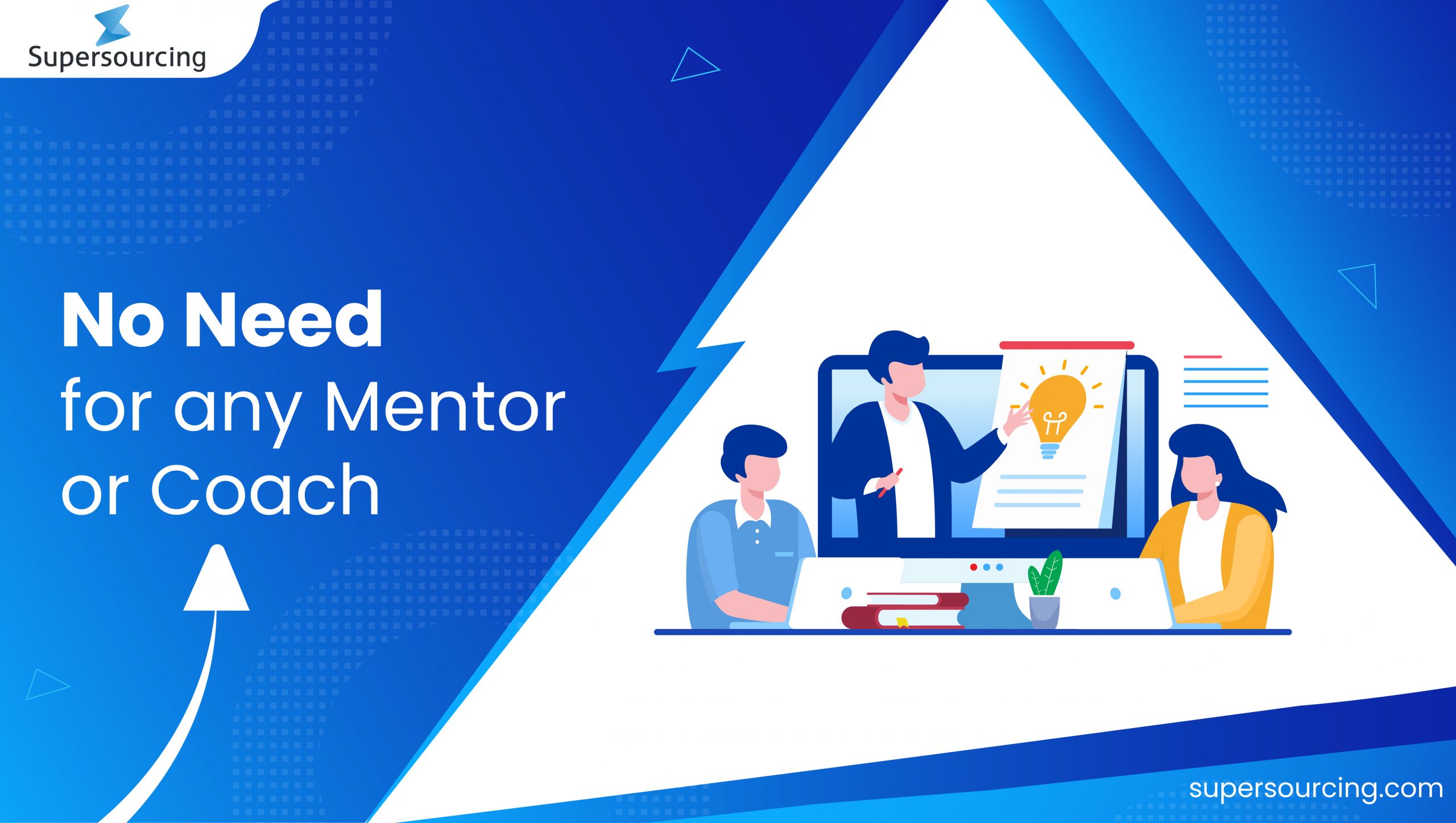 It is always a mis-conception and hesitation among new agency entrants to how to get into the market. As well as, how to find new clients without any support and guidance. But now, no more worry. Here, with Supersourcing, you can get new projects and clients without any mentor or coach's support to guide or refer you.
We motivate all our registered agencies to be your own boss and believe in your capabilities. Let your work do the talking. If you are good and true towards your work, then no mentor or guide is required to move your business and take it far. So, believe in yourself and build good relations with your clients. Simply register on Supersourcing and flaunt your work and expertise. 
It is not specifically like the above-mentioned tips and tricks to effectively use Supersourcing; rather it is a motivation to do things on your own. You don't need to be obliged to anyone or require any mentor or coach to build the business. 

Wrapping Up
Hope these tips and tricks will help you to effectively use the Supersourcing platform and build a great business in the IT market. Give your business a new life and a new height. It is a great and reliable platform for both agencies and clients, where we charge nothing from any of the parties.
If you are looking for more information and assistance to register your business as an agency in domain expertise or are seeking the information as a client about finding the right agencies, register yourself with us. Follow the link and be a part of Supersourcing and support each other (agency and clients).