The technical market is blooming with a variety of software development companies, best services, and professional IT experts. They all are well equipped and experienced in their forte to help businesses or startups to turn ideas into the real thing. Therefore, the business seeker used to eagerly look for such reliable companies for software development. Hence, to narrow down your search process and make your decisions easier, we have compiled a list of the top 10 software development companies in the UK (United Kingdom).
There are many wonderful companies for software development in the UK. They offer a wide range of services and ensure to deliver personalized products according to their client's requirements. In this world where everything is going online and remote working, it's become important to keep up with the latest trends. Good quality software can definitely enhance your business, customer services, attract new customers/users, and raise customer retaining and satisfaction rates.
Keeping all these things in mind and helping all the new or existing business entrants; we have done thorough research on the software development companies in the UK and came up with the list of top 10 companies. They are considered the best ones based on the client's reviews, the services they offer, and the professionals who work with them.
The enlisted companies take all efforts to help their customers achieve their business needs, make service more user-friendly and interactive. While going through the blog and analyzing the details of the enlisted companies, will definitely help you to make your decision easier in selecting the right software development company for you and your business.
Now, go through the list of top 10 software development companies in the UK and learn about the advantages of listed companies, their services, team, and other details. Every aspect is important to be analyzed while looking for the best partner to work on the projects, which is going to be the future of your business.
Here is a List of the Top 10 Software Development Companies in the UK.
1. DCSL Software
DCSL Software is a name amongst the award-winning software development companies in the UK, with Headquarters in Hampshire, Development Centers in London and Manchester, and the QA Center in Bucharest. Since 1994, they have created smart, inexpensive, and accurate web applications, desktop applications, and mobile applications for established businesses, non-profits, government agencies, and start-ups.
They are Microsoft Gold Partner Program Development Partners, which means they build state-of-the-art software based on Microsoft's highly acclaimed partnership. DCSL is an accredited Microsoft Cloud Solution provider, hence they can directly manage the entire Microsoft Cloud customer life cycle. If you are looking for a reliable and reputable company to build your operating software or transform your existing systems to the next level, then DCSL software can be a great business solution for you.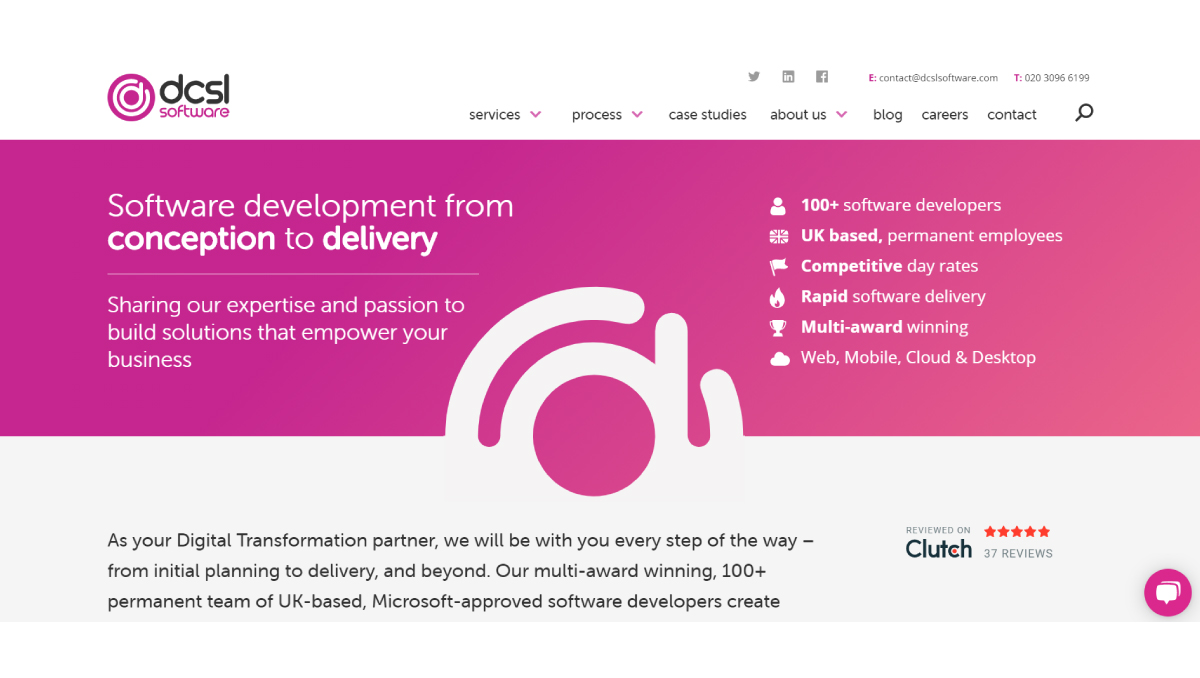 2. Tivix
Tivix is one of the most opted business solutions among the software development companies in the UK. It is based in San Francisco, with subsidiary offices in New York City, Europe (London + Wroclaw), and the Pacific Northwest (Portland).
Their team is well-versed in combining advanced engineering technology with Silicon Valley certified processes to help our clients build and deliver effective digital products. Their clients belong from Fortune 1000 businesses (Zoetis, Apple, Bayer, Microsoft), newly funded businesses (Pindrop Security, Marlette Funding, CloudVelox, WikiRealty, SwiftStack), and major non-governmental organizations (World Food Program, European Commission, UNICEF).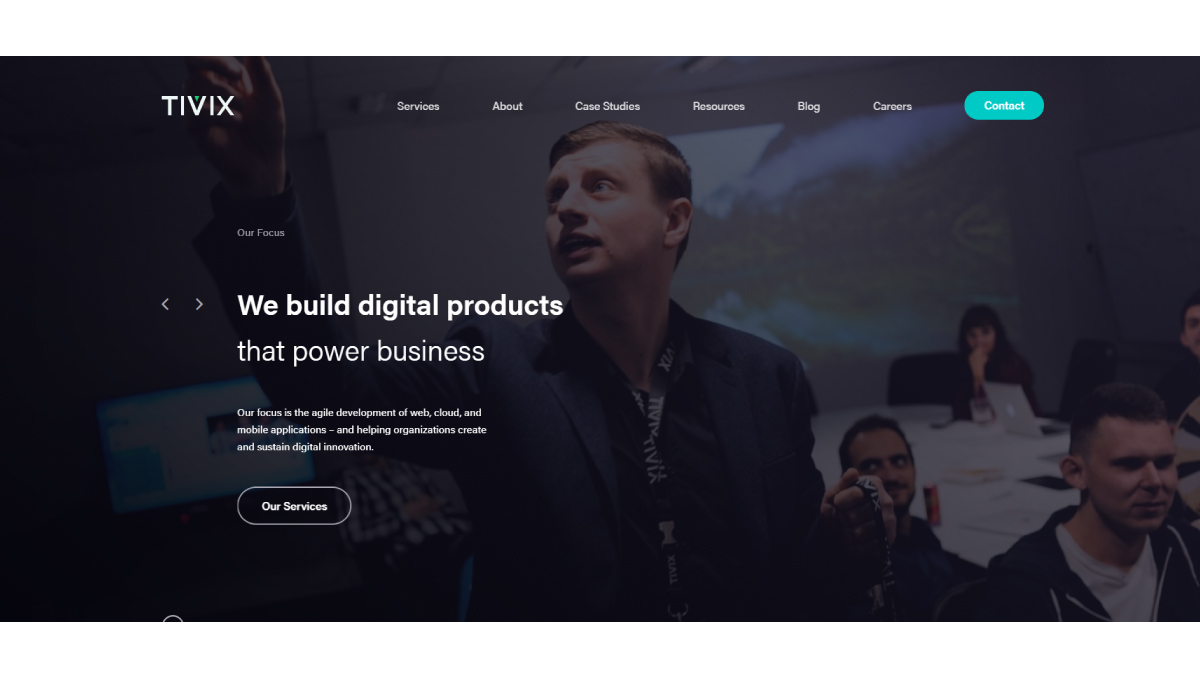 3. iTechArt Group
iTechArt is a state-of-the-art software development company.  It has a one-pool of 1700+ experienced engineers in its team. Due to this, iTechArt Group is one of the names among numerous companies as the top software development companies in the UK.
They help start VC-supported startups and fast-growing technology companies to build effective, awesome products that users love. Their forte is having a group of expert people dedicated to smart minds rocking the Web, mobile, big data, QA and testing, and DevOps.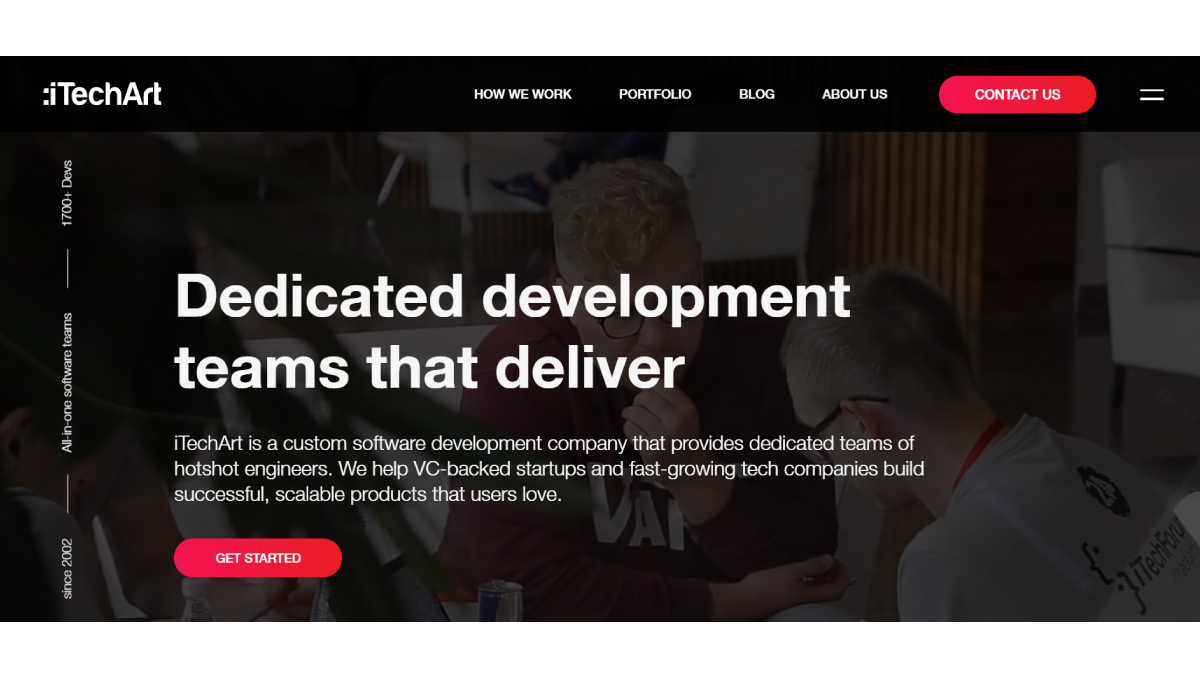 4. Digiryte
Digiryte is a Leading Technology Consulting Group in the UK. It is one of the most preferred names among the software development companies in the UK. The company is focused on Digital Services (SMACI) – Social, Mobile, Analytics, Cloud, IoT.
Their services include Web App Development and Mobile Applications, along with improving existing products, Business Automation (Software Replacement with Software), Business Growth Consultation (Statistical Data).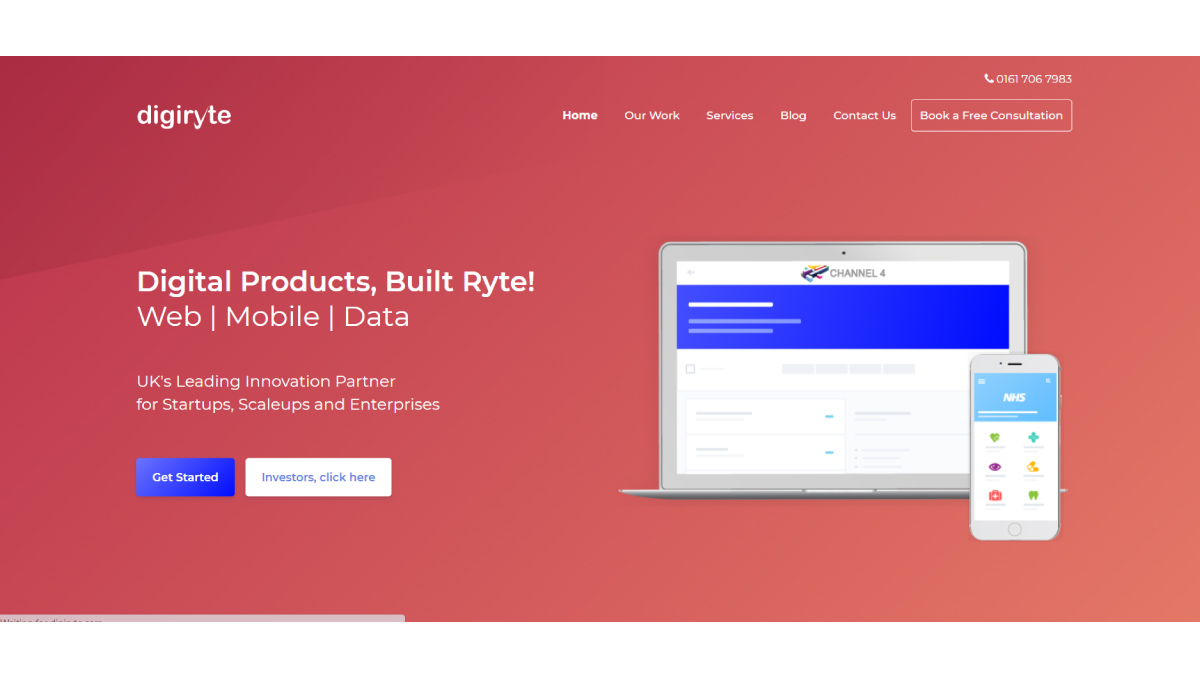 5. Intellectsoft
Intellectsoft is a software digital transformation consultancy which is based in Palo Alto, California. It is among the top 10 software development companies in the UK. The company provides state-of-the-art engineering solutions for global companies. They work with the aim of helping businesses accelerate by adopting new technologies, solve complex issues that constantly arise during digital emergence, and plan sustainable operations.
The company was established in 2007. Intellectsoft operates in all offices with engineering centers in the U.S., UK, Nordic Region, and Eastern Europe. The company maintains its advanced domain technology through five dedicated labs: Cognitive Computing, Postponed Applications, Premier Customer Experience (CX), and Mixed Reality (AR, VR).
Intellectsoft has three different offerings: technology startups, small and medium enterprises, and large businesses. They serve each customer group uniquely based on their needs, scale, budget, and asset design.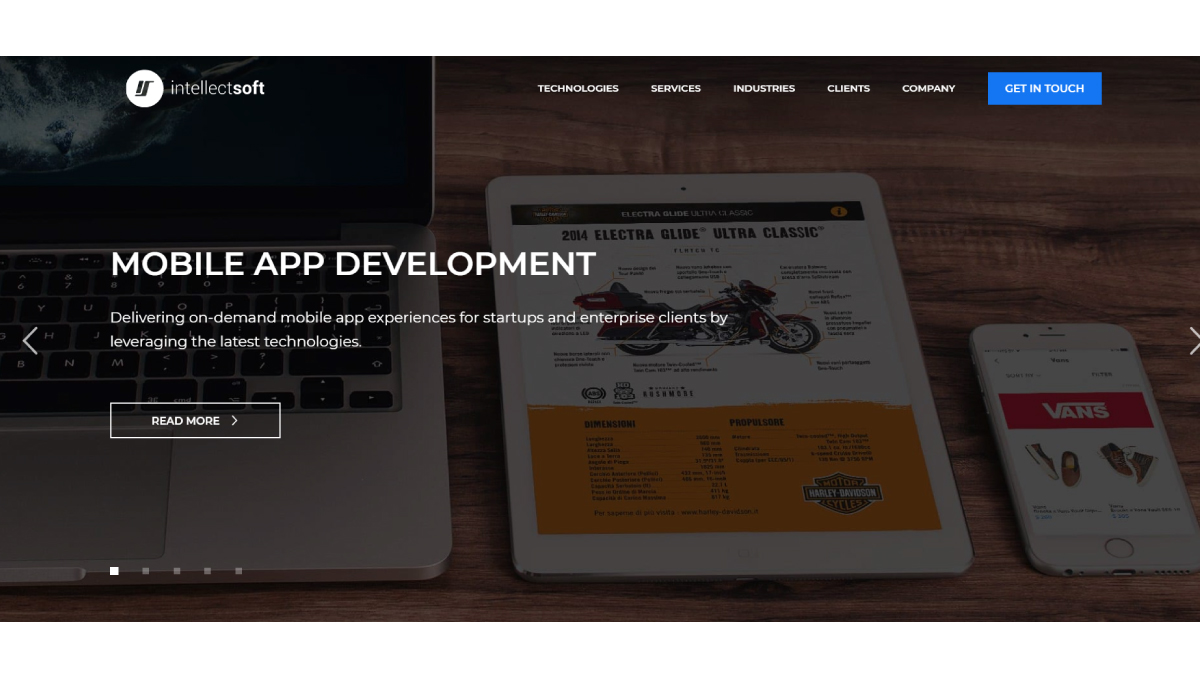 6. Imaginary Cloud
Imaginary Cloud is a successful and fast-growing company among the top 10 software development companies in the UK. Their work is based on the design and development of web and portable products.
They design web and mobile products through the User-focused Product Design Process, the best process for designing world-class products with fast-track marketing strategies and applications for projects that seek product growth efficiently. Through their Agile Development process, they develop web and mobile products, based on the Scrum process. The process focuses on the introduction of new features within a short period of time, quick response to change.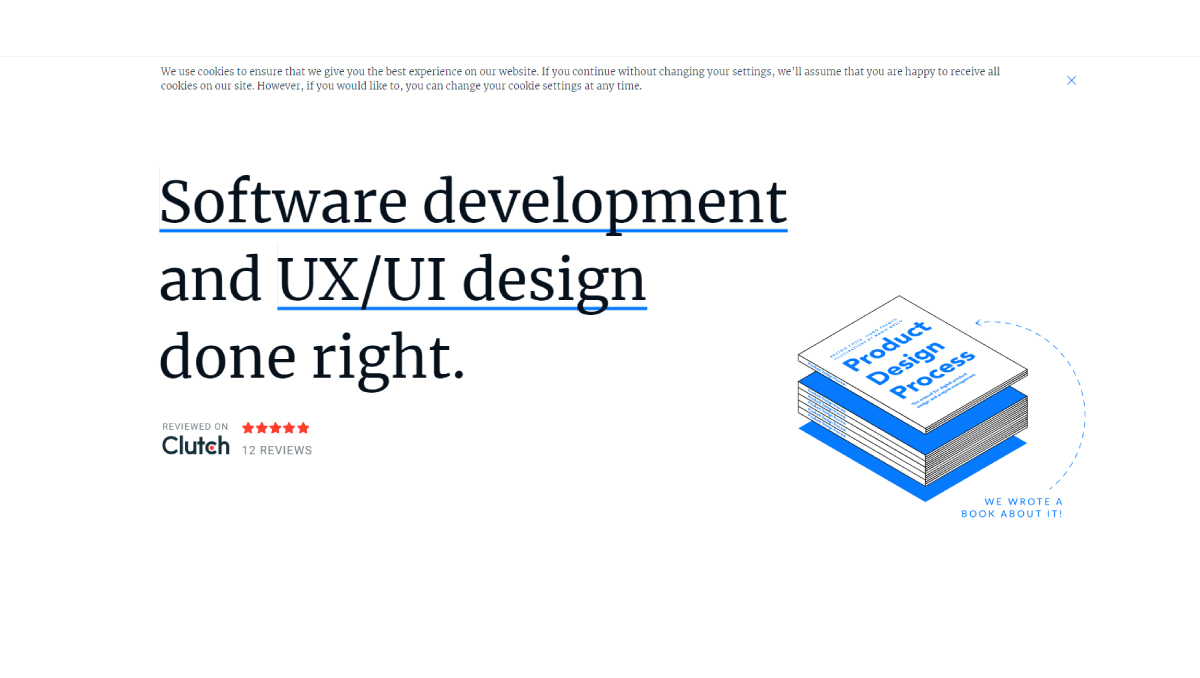 7. GoodCore Software
GoodCore was founded in 2005 and made its start from a small room with just two people. Today, they are one of the leading software development companies in the UK, serving impressive customers at home and abroad. Their team operates in an agile manner and is able to interact well with the customers across the various phases of their software development projects.
The company has its presence in different parts of the globe and has various regional offices which allow them to offer an east-sea hybrid model to its customers. With this model, they ensure internal integration within the UK in project management, needs analysis, and high-tech design while providing a unique amount of funding and access to amazing technological talent.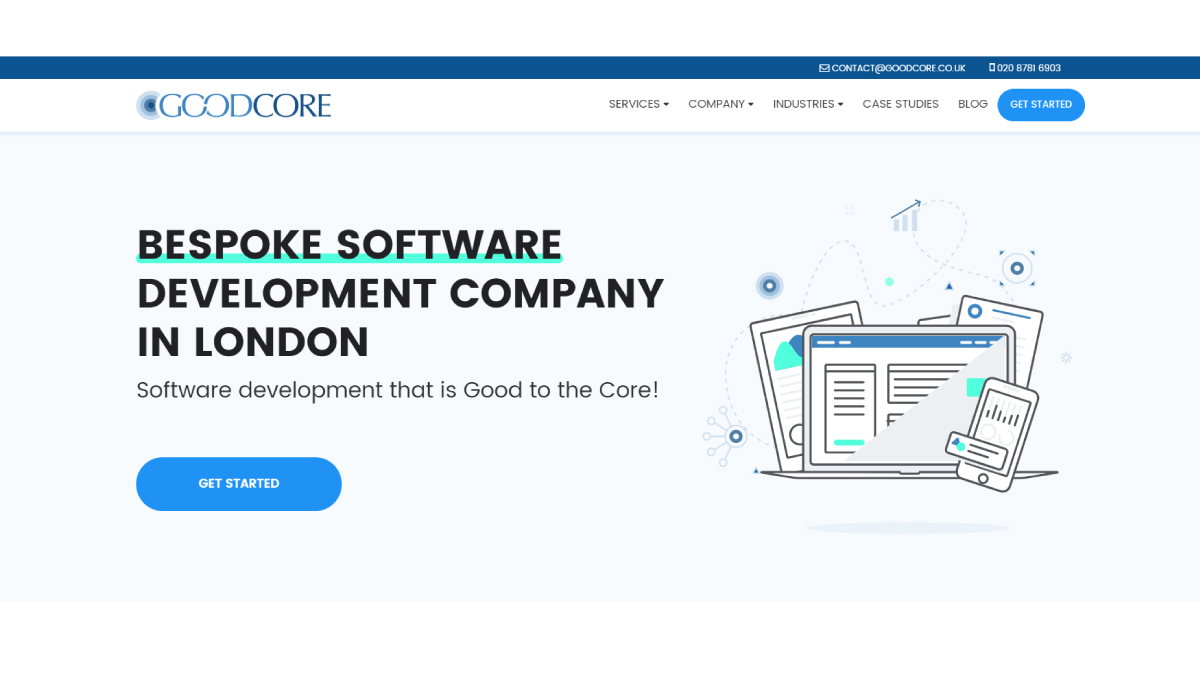 8. Ballard Chalmers Ltd.
Ballard Chalmers is one of the leading software development companies in the UK. It focuses on business applications on the Microsoft Platform. They are mainly dedicated to the development of custom software and integration of Microsoft Cloud, as well as to architecture and hybrid systems.
The company has expertise in Microsoft.NET and Azure, SQL Server, BizTalk Server, SharePoint Server, and Xamarin. They have more than 30 years of industry experience. However, being a Microsoft Gold Partner, they have a well-established reputation for delivering professional service in this technology and are doing so at reasonable prices.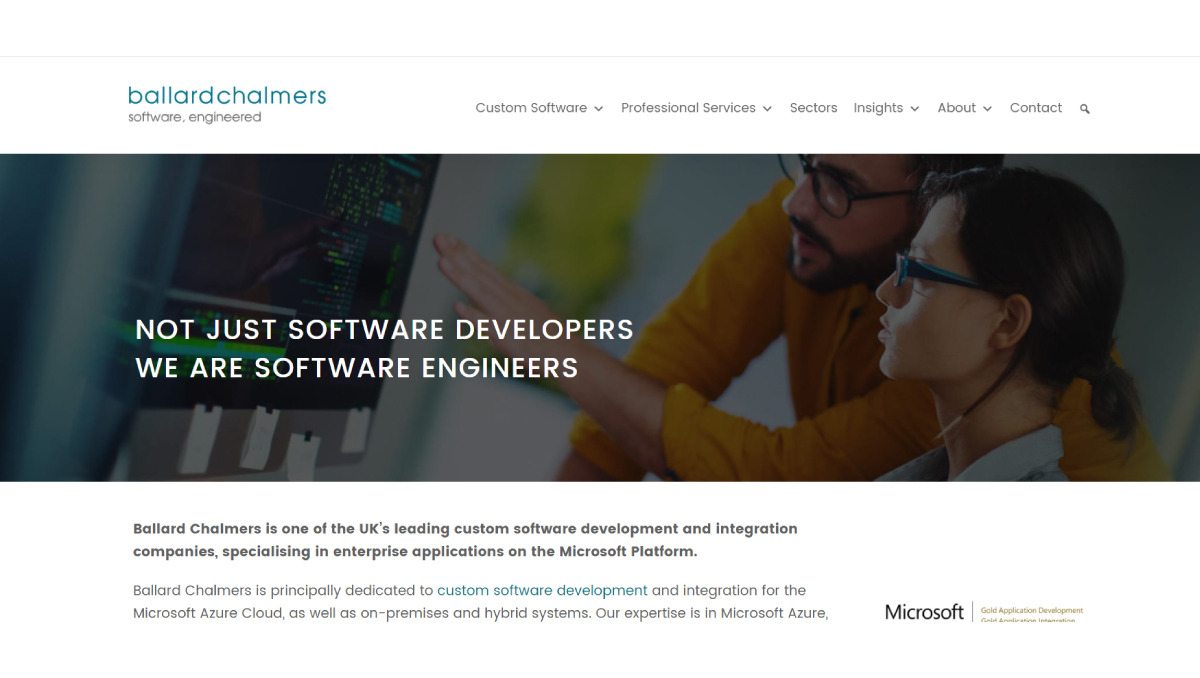 9. Theodo
Theodo has a coastal team of 45 web and mobile web experts based in Soho Square, London with offices in Paris and New York. They are dedicated towards guiding non-technical founders to launch their first product, thus this unique presence makes them enlisted among the top software development companies in the UK. Theodo also helped CTOs to build and evaluate their technical teams and helped FTSE 100 companies to launch an internal startup.
They take pride in working with sheer transparency and visibility, and ensure their clients could understand how the project is progressing towards achieving its daily goals. Theodo projects start fast, and develop very quickly, with the unique ways of combining agile, lean, and DevOps. It allows them to build enough as the project progresses. Theodo is having a team of experts in technologies, such as React, React Native, Django/Python, Node.JS, and Symphony, have experience in many other fields.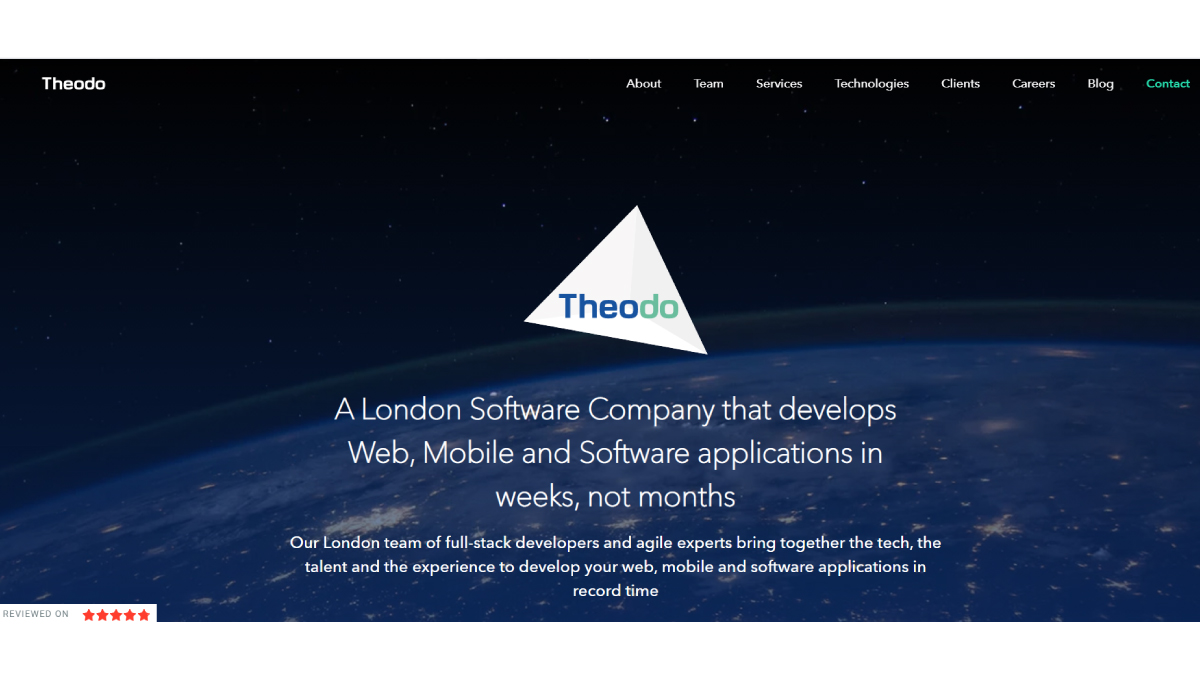 10. Softwire
Softwire is based in London and is among the most looked for in software development companies in the UK. They specialize in software and bespoke software delivery, customized software solutions, and provide professional software development training. Softwire has focused on providing a different level of service to a number of mobile clients. Their commitment to customer satisfaction is second to none.
They aim to be the perfect technical partner for their clients, from the initial consultation and design stages to continuous deployment and support. Softwire also has relationships with trusted third parties for services such as web design and hosting who believe in the better deployment of experts in those fields. They enjoy doing the work at a fixed price, a timeline – so their customers can be sure of what they get when, and at what prices. They donate real money to our customers. The company believes that the quality of its staff, software, and service is the highest and best in the industry.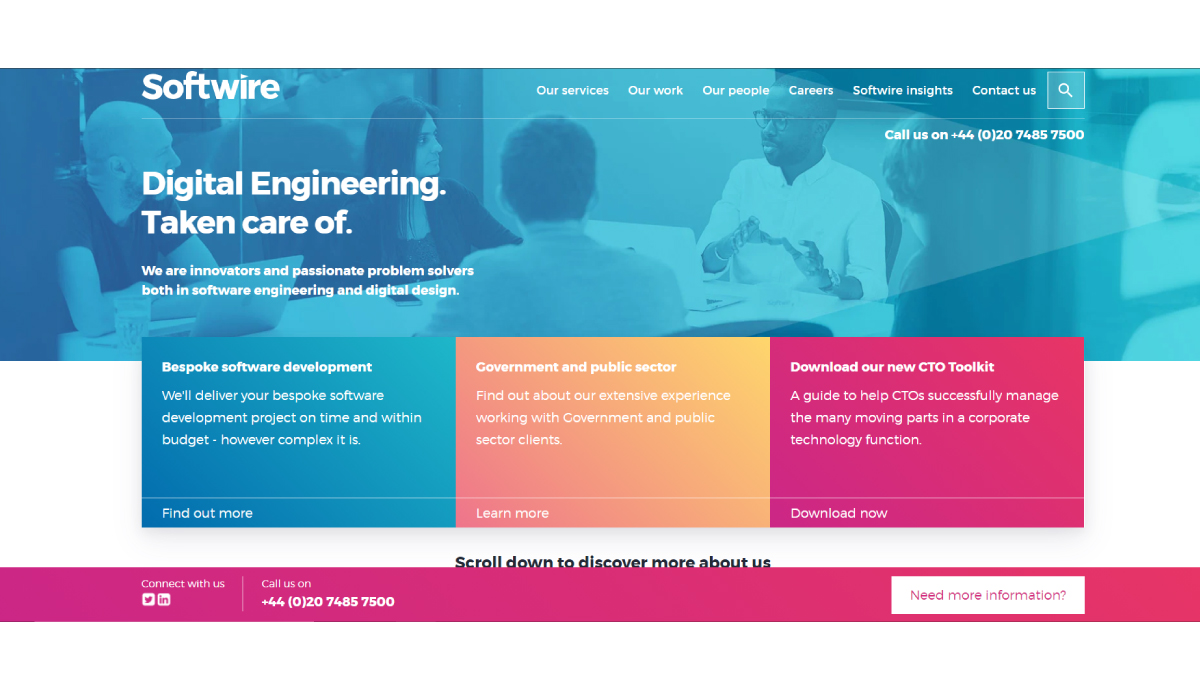 Conclusion
Now, you can easily conclude by choosing the right business solution for you. The list of top 10 software development companies in the UK will guide you select the company based on your project requirements, such as time, budget, size, expert developers, previous work or clients, and many more.
As per our research, the listed companies seem well-versed and expert in working on all sizes of projects, ranging from small, medium, to large. There is huge competition in the market and many website development companies exist. But the above-mentioned names are considered more reliable and popular ones. They are the best in their service delivery and are more attractive and eye-catching than other companies.
In addition, Supersourcing also considers their presence in the industry in terms of the number of years they have devoted to providing appropriate software development services in the UK. The recommendations and updates given to past clients to determine the top 10 software development companies in the UK have also been considered to give the place to these companies.
You can comfortably go with these Top 10 software development companies in the UK, as Supersourcing has prepared this list after carrying out thorough research and analysis. These companies are ranked on the basis of client review, employee satisfaction, customer service as well as the development of technology.
Supersourcing would also like to invite new and established website development companies in India and other parts of the globe to participate in future analysis processes by submitting proof of their performance and being listed for registration.