Website development companies play a vital role in the success of any business. So, any entrepreneur or startup wanted to reach a wider audience, must prefer to hire web developers or website development companies.  Though businesses are just not limited to websites, social media, network security, e-commerce, and web content development are mutually valuable. Therefore, to make your search easier and analyze the best companies in the UK, we have compiled a list of the top 10 website development companies in the UK.
In the current scenario, every business, organization, or company requires a website to promote its products and services. Along with that, make people aware of their presence and become visible to a larger audience. So, in this reference, these enlisted top 10 website development companies in the UK offer the best services to their clients.
We prepared this list by keeping in mind the reliability and functionality of the companies and what their employees and clients review about them. Being an entrepreneur, organization, or startup, you all know that a good website always attracts a wider audience towards your product and makes them ready to buy it or avail offered services.
These enlisted companies in the UK have a well-trained expert team of developers which provides the best solution with the latest tech stacks. Hence, to guide our readers, we have prepared a detailed information list about such companies that deliver powerful solutions for mobile app development. The expert companies listed below are because of the recommendations and updates they received from past clients on the mutual platform. Thus, in this manner, we have determined the top 10 website development companies in the UK.
Now, go through the list below, and have a thorough view of this list. It will definitely help you to choose the most reliable and suitable website development companies in the UK for your business growth.
Here is a List of the Top 10 App Development Companies in the UK
1. Hedgehog Lab
Hedgehog Lab is a global digital product coordinator focused on multi-platform software and the design of connected devices. Therefore, they create apps for building, designing, developing, and selling, virtual reality taxpayers we see, virtual reality, mixed reality, and other digital solutions for phones, tablets, TVs, kiosks, and other post-PC devices. Hence, it is one of the best-known website development companies in the UK.
They help brands & businesses prepare for the future dominated by post-PC technology. Apart from that, they work exclusively with their clients in Innovation and R&D on mobile and emerging platforms. Established as a pure post-PC consultant play in 2010, and with offices in London, Newcastle upon Tyne, Boston, Austin, India, and Copenhagen. Thus, hedgehog lab has a fast-growing team focusing on providing the best post-PC experience and campaigns for customers in the USA, UK, and abroad.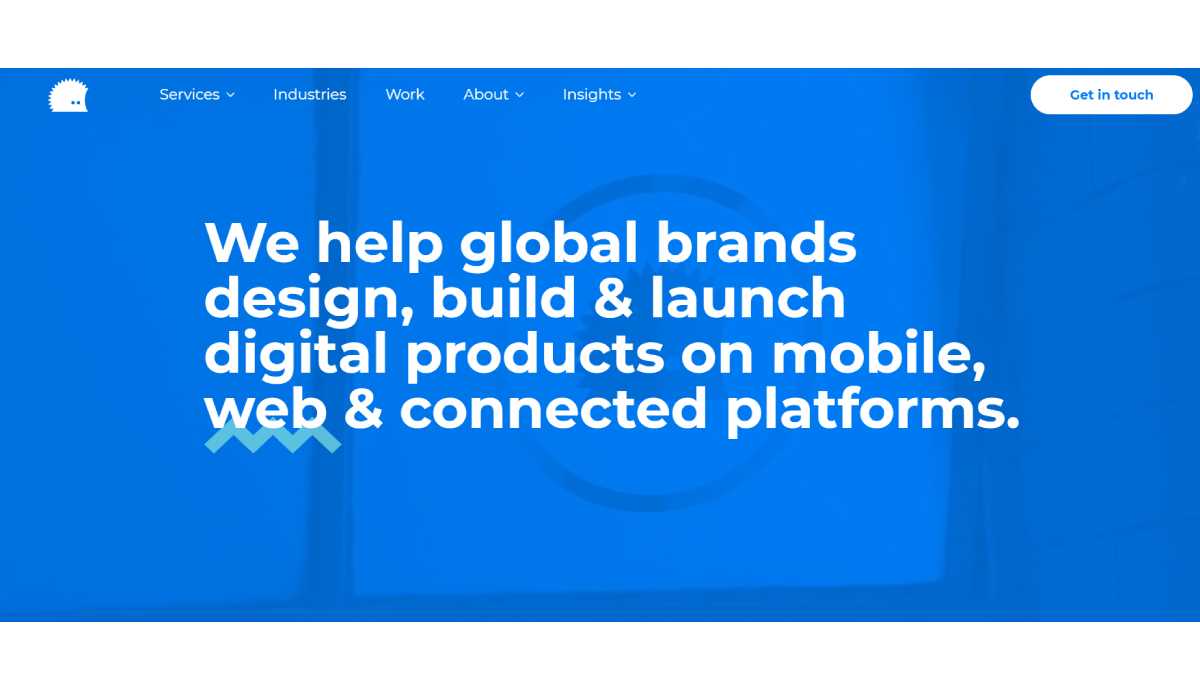 2. Thoughtbot
Thoughtbot is a team of design and development consultants in the field of website development companies in the UK. They bring web and mobile products from authentication to success and teach you how because we are tired. It's time to dump her and move on. Don't go for less than your full potential. The Thoughtbot team is driven by our mission and values.
They continue to improve our process, do our best work with strong partnerships with our customers, and openly share how we work. Gain more than 16 years of experience in designing and building successful products. From a visionary founder to product owners to large businesses and all that is in it, the cord that binds our clients together solves logical problems in a design-led way. You will work with a small, dedicated team of product specialists focused on a project designed to fit your needs.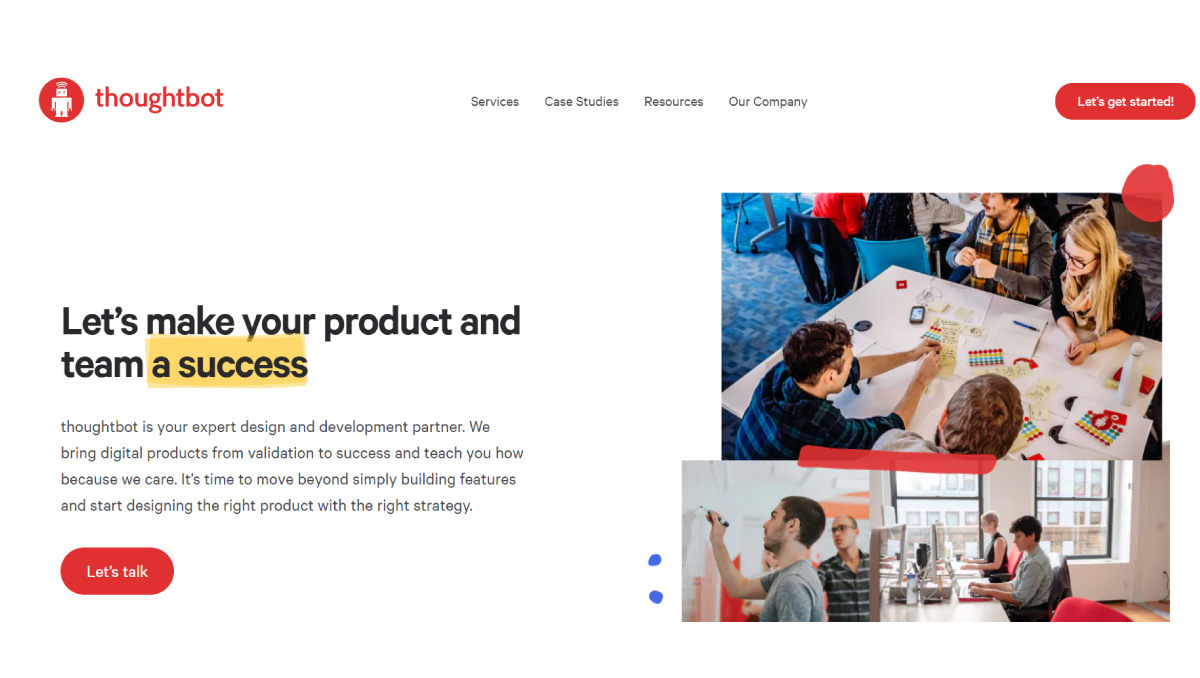 3. Ready4s
Ready4s is among the top custom software development agencies in Europe and the United States. Their vast experience in developing mobile apps, IoT, and web applications help them to be placed as a market leader, an expert, and a reliable partner for mid-size as well as large enterprises. So, they are one of the most reliable to make into the top 10 website development companies in the UK.
Their strong market position isn't only established by years of experience. However, they also build a vast portfolio of successful projects for top companies in the FinTech, Healthcare, Medical, and Education industries.
Our proven ability to attach people, data, and machines with one another during a hyper-connected world with mixed realities allows enterprises to securely experiment and implement the emerging tech. Hence, this further enables them to grow their customer base and be more competitive.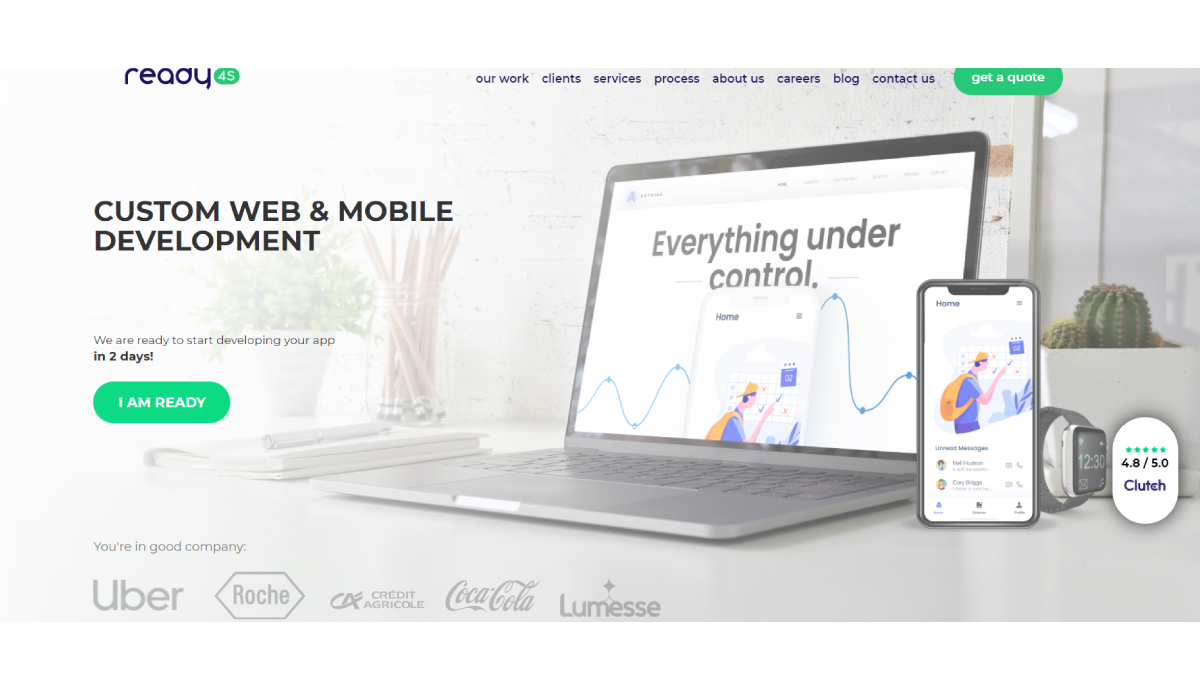 4.  Tivix
Tivix is one of the most opted business solutions among the website development companies in the UK. It is based in San Francisco, with subsidiary offices in New York City, Europe (London + Wroclaw), and the Pacific Northwest (Portland).
Their team is well-versed in combining advanced engineering technology with Silicon Valley certified processes to help our clients build and deliver effective digital products.  However, their clients belong from Fortune 1000 businesses (Zoetis, Apple, Bayer, Microsoft), newly funded businesses (Pindrop Security, Marlette Funding, CloudVelox, WikiRealty, SwiftStack), and major non-governmental organizations (World Food Program, European Commission, UNICEF).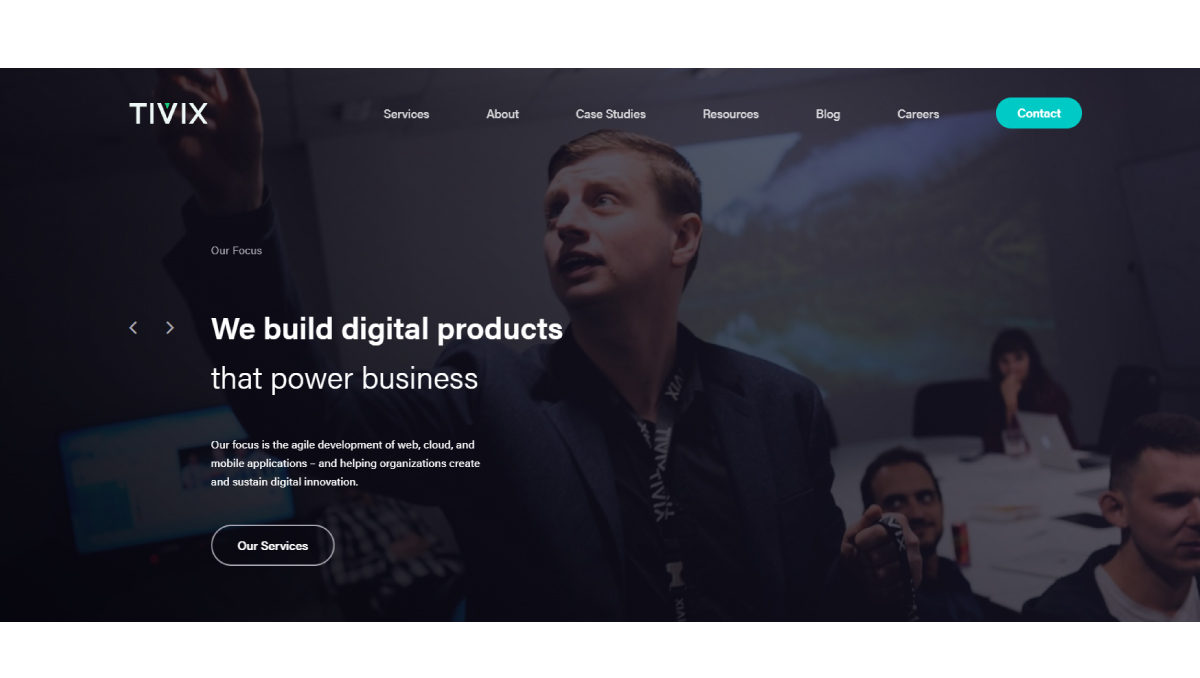 5. DCSL Software
DCSL Software is a name amongst the award-winning website development companies in the UK, with Headquarters in Hampshire, Development Centers in London and Manchester, and the QA Center in Bucharest. Since 1994, they have created smart, inexpensive, and accurate web applications, desktop applications, and mobile applications for established businesses, non-profits, government agencies, and start-ups.
They are Microsoft Gold Partner Program Development Partners, which means they build state-of-the-art software based on Microsoft's highly acclaimed partnership. DCSL is an accredited Microsoft Cloud Solution provider, hence they can directly manage the entire Microsoft Cloud customer life cycle. If you are looking for a reliable and reputable company to build your operating software or transform your existing systems to the next level, then DCSL software can be a great business solution for you.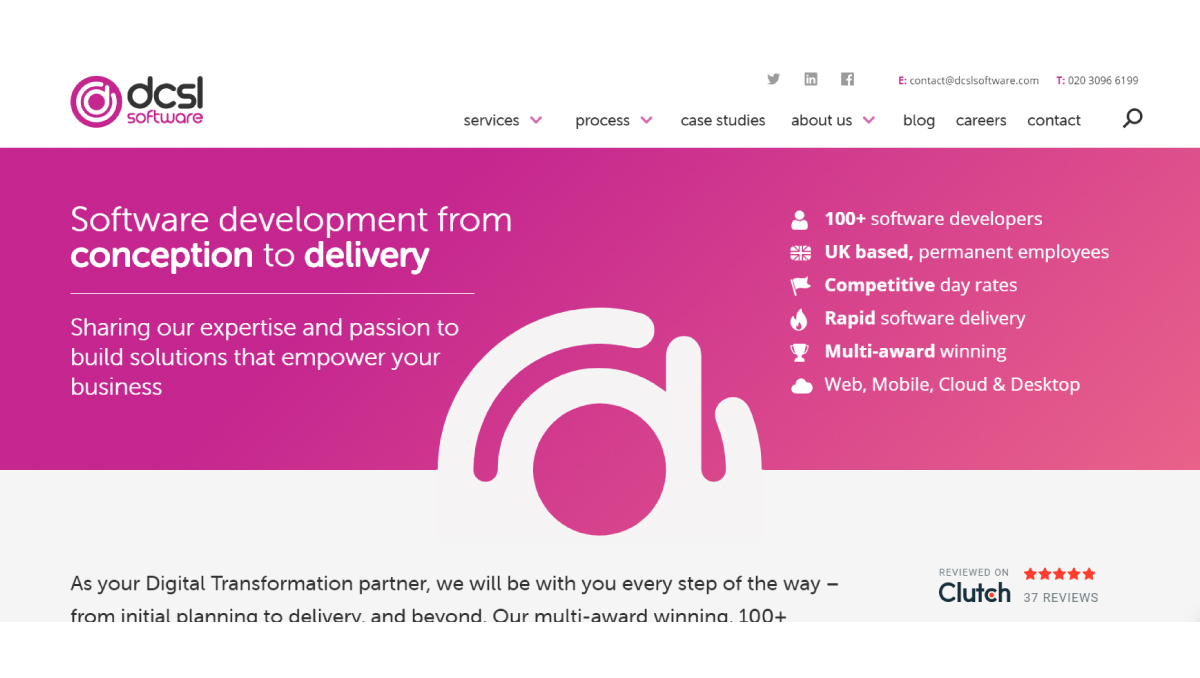 6. Tech Magic
TechMagic is among the top website development companies in the UK. The company had its headquarters in Lviv, Ukraine. They had a narrow technology focus in order to help startups and established enterprises build-remote dedicated teams. TechMagic was founded in 2014 and now they have more than 140 employees in their team.
Their technical expertise includes JavaScript, Node.js, Angular, ReactJS, ExpressJS, Typescript, Salesforce, Serverless, Native iOS, and Android. They usually dedicate their major attention to becoming experts under the selected technological domains. That's why they put forward partnerships with global companies in order to strengthen their expertise and knowledge. They gained partnership as;
– Official AWS Certified Consulting Partner since 2017.
– The Official Serverless Framework Partner since 2018.
– Official Salesforce Consulting Partner since 2018.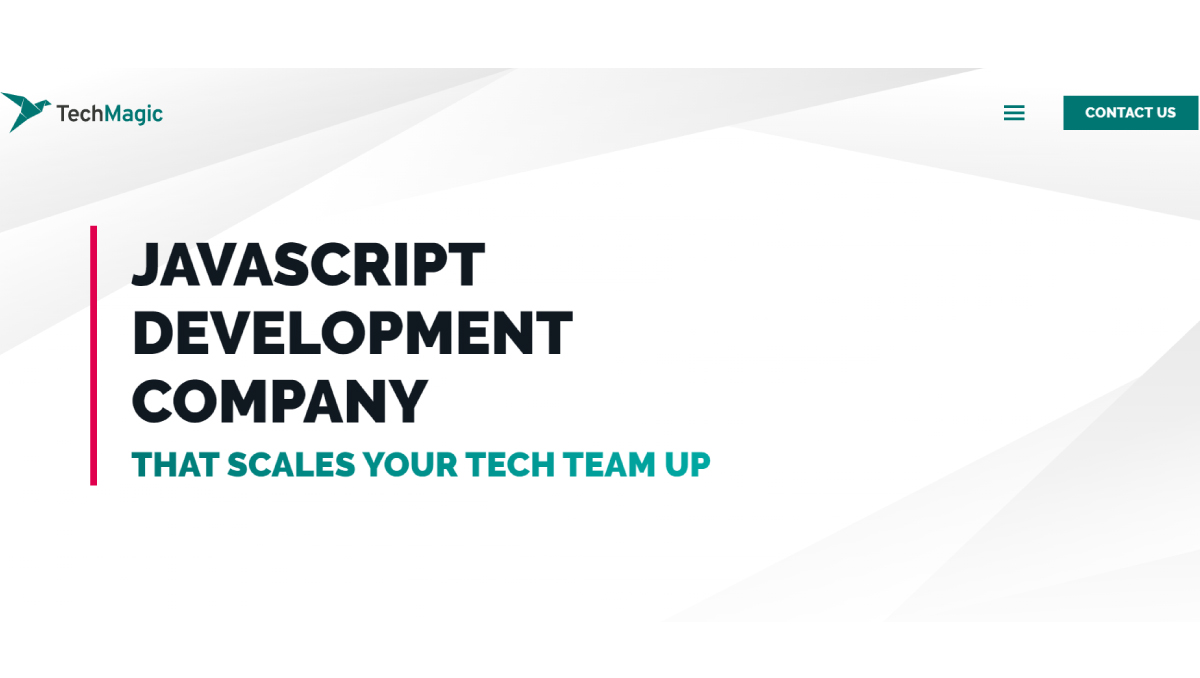 7. DIGIS
DIGIS (formerly Do IT Programming Solutions) is one of the reputed and international website development companies in the UK. It was founded to help businesses, which operate in Fintech, Healthcare and Life Sciences, Travel and Entertainment, Human Resources, Media and Entertainment, and Retail. Therefore, to stand out from their competitors by taking advantage of the most efficient IT innovations they moved towards software or website solutions.
Their strong team consists of highly talented developers and is capable of building all types of software products. Including the products, such as Web applications, portals, and sites, mobile apps and portals, desktop systems, and many more.
Their team specializes in migrating the existing applications to a new platform and technology to meet the market trends and demands. Therefore, their development assets are supported up with perfectly arranged and time-tested QA procedures, to free the software from small or major errors.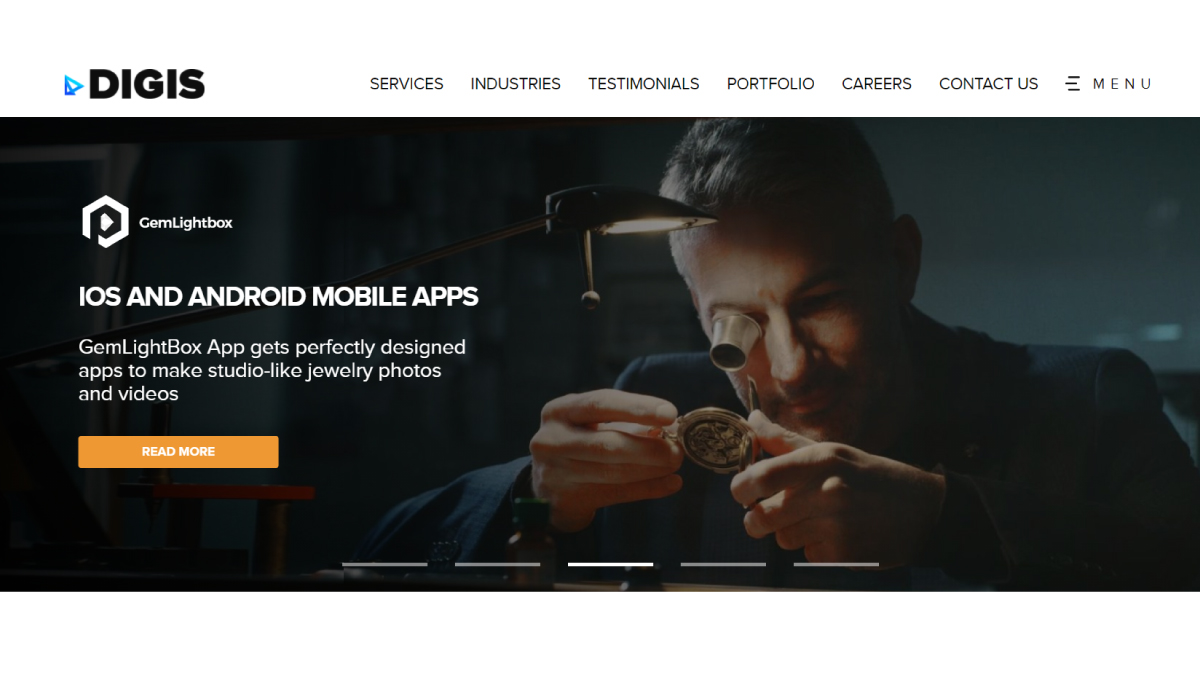 8. Nopio
Nopio is a familiar name in the market among website development companies in the UK. The company is based in Cracow with more than 8 years of experience in delivering websites and web applications for businesses and startups globally.
The team is expert in producing high-quality code, as well as, they provide proactive consultants with strong feedback culture and a fully dedicated team. As a result, almost 90% of their clients happily recommend them to others and ensure to build business relationships lasting for years.
The team is equipped in building custom business apps on different tech-stacks, such as Ruby on Rails and ReactJS, or a fully responsive, customizable website in WordPress.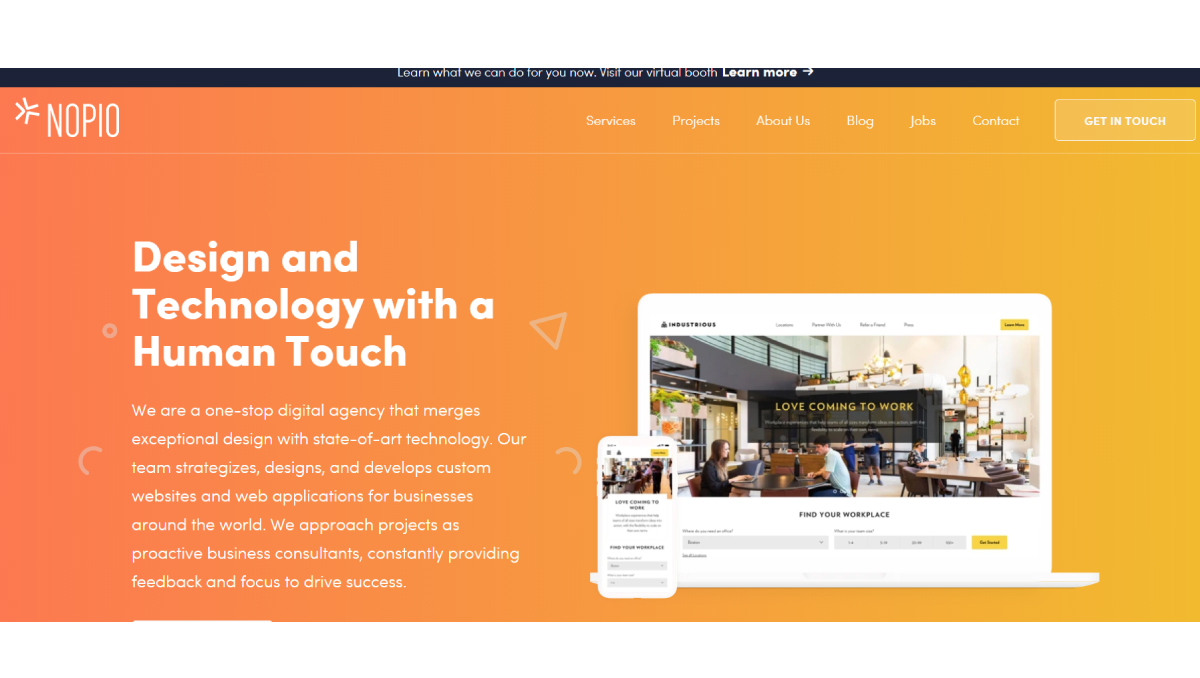 9. CyberDuck Interactive
Cyberduck Interactive is an expert in delivering interactive business solutions for companies and web- and communications agencies. Their major focus is on the production of WordPress-based websites. Being a quality business solution provider, they are considered in the list of top 10 website development companies in the UK.
Cyberduck Interactive is an expert in building sites from scratch, either from the finished design sketches or they also extend support to shape the design. Overall, their main aim is to yield results that should be great on the outside as well as on the inside. Hence, the site should not look good in outer appearance but also be user-friendly for each visitor. Apart from that, the site has to be as simple as possible to maintain and update for the administrator.
The team is equipped with modern technologies such as responsiveness, CSS3, and HTML5. These are the major natural elements included in their site construction. They also provide extended SEO optimization to gain and maintain high rankings in the search listings.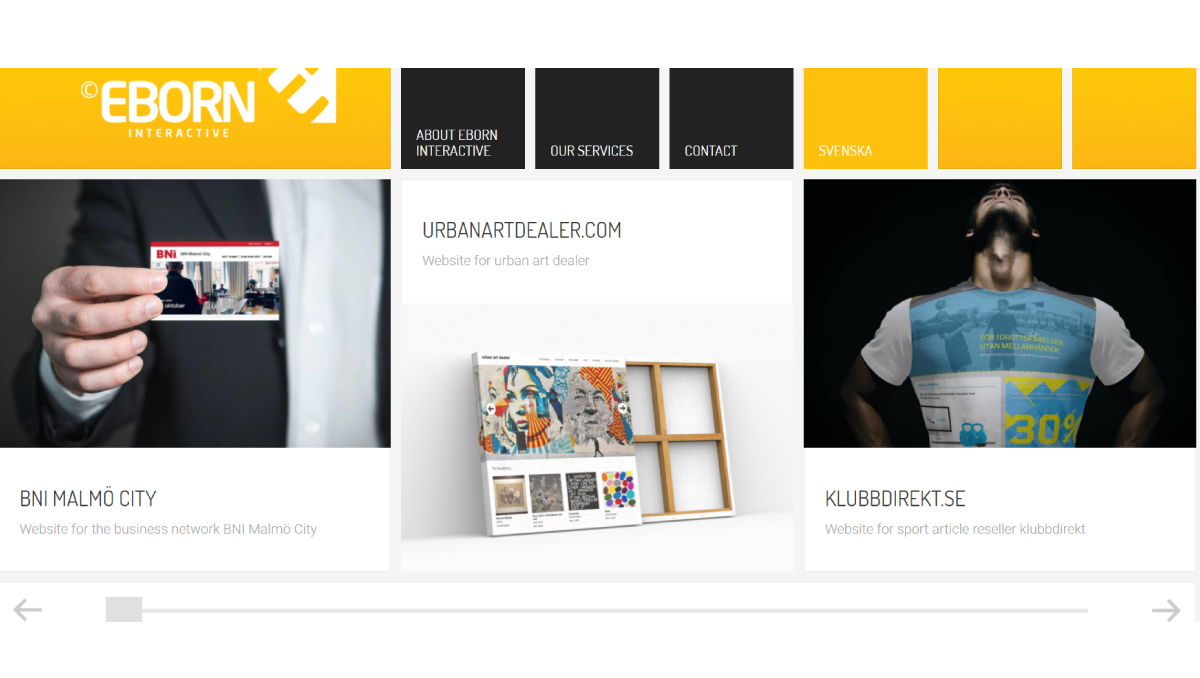 10. GearedApp Ltd.
GearedApp Ltd. is a name that ensures to build solutions based on their users' and market demand. Such work specialty makes them unique in the market and a familiar name among the website development companies in the UK. Hence, they are open to working with large enterprises and SMEs to construct their digital footprint and reach a wide audience.
The company is based in Edinburgh, Scotland. Their expert team is equipped with developing websites, cross-platform apps, and other bespoke solutions. They ensure to find the right business solution to every problem of their clients and overall deliver excellent work.
GearedApp Ltd. came into existence in the competitive market in 2013.  The team is filled with experienced candidates. They deliver excellent work in designing, developing, and deliver mobile-focused digital solutions also.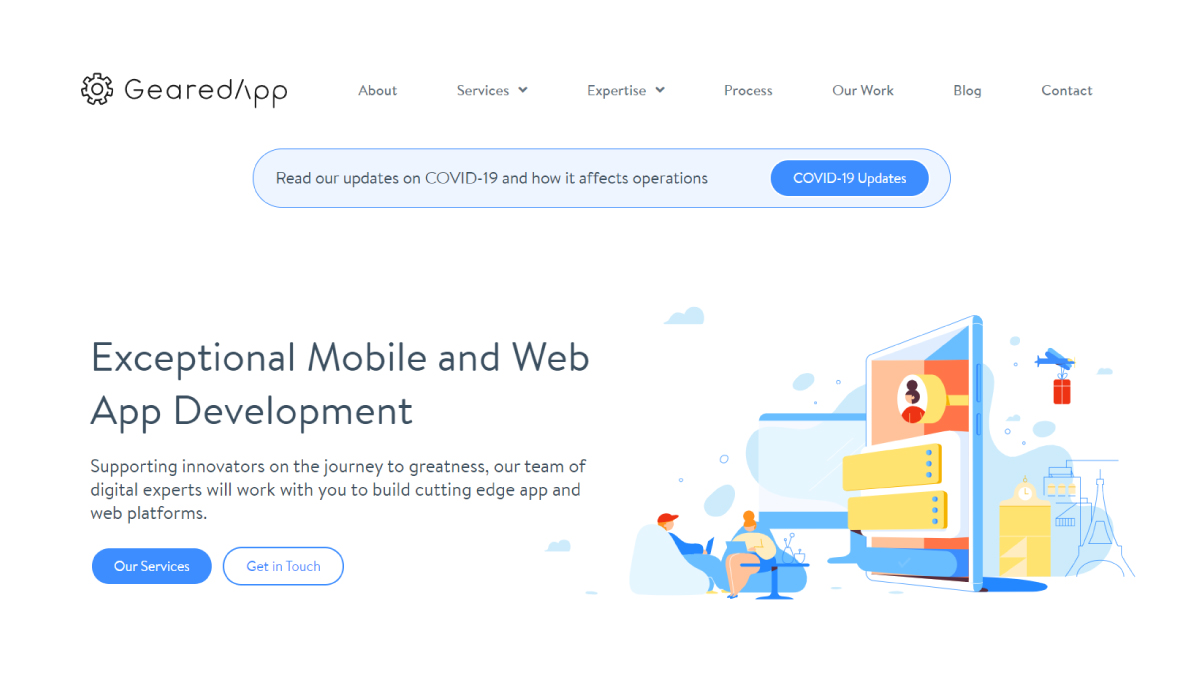 Conclusion
There are a variety of companies that are actively working in website development to meet the superior-class demand of the clients. Therefore, the above-mentioned list of top 10 website development companies in the UK will definitely provide valuable information to all the readers. It will help you to choose the best and most suitable business partner to introduce your product to the market.
The companies listed above have worked with a number of clients globally, as well as, have their presence in other parts of the globe. Therefore, they ensure the proper understanding of the market and economy of their target regions. Thus, they are experts in delivering the best quality project to successfully cater to the market requirement. The developers in the companies are having years of experience and can offer you sound business assistance too.
The UK website development companies are mentioned hereafter the Supersourcing investigative team tested themselves based on a special analysis process. In addition to that, Supersourcing also acknowledges each company's presence in the industry and the years they have devoted to providing appropriate mobile app services.
The companies listed above for app development in the UK offer persistent, attractive, and robust application development solutions to consumers worldwide.
Supersourcing also invites new and established mobile app development companies in India to participate in future analysis processes by submitting proof of their performance and being listed for registration.