Table of content
Are you looking for Salesforce consulting companies to help your business grow? I know how daunting it can be to pick the right one, so I compiled a list of the best Salesforce consulting companies out there.
Brazil: New Jobs created by the Salesforce Ecosystem 2016-2022, By Type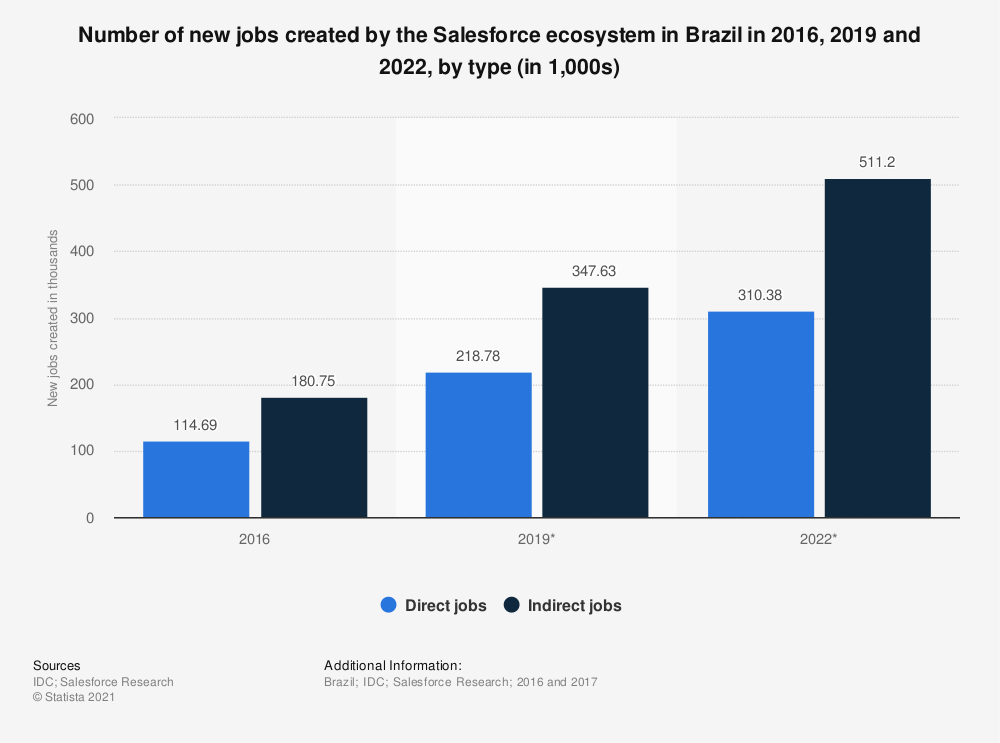 Top 5 Salesforce Consulting Companies List
1. CloudMasonry
It is a Salesforce consulting company, delivering success with transformative cloud-based business services and partner solutions. Working with top-tier Salesforce customers and partners for over 10 years, we've built strong
relationships through consistent results – resulting in top-notch experiences and results for our clients. CloudMasonry is one of the top salesforce consulting companies and
IT services
firm that brings business process outsourcing to life. CloudMasonry clients realize their potential through modern, cloud-based tools, and we are highly skilled in Salesforce, Microsoft Dynamics GP, Intune, SAP & many more. With
over a decade of dedicated experience in the field, CloudMasonry's business-to-business (B2B) consulting services are built on a foundation of experience across a range of industries.
Pricing Starts from : $10,000+
Hourly Rates: $100 – $250
Team Size: Approx. 150
Key Clients: Direct Energy, Prosci, Millennium Trust, Kenmore, HNI, Flexera, Kensington, Packback, Freeosk, Strata Decision Technology, Ovation Fertility, NRG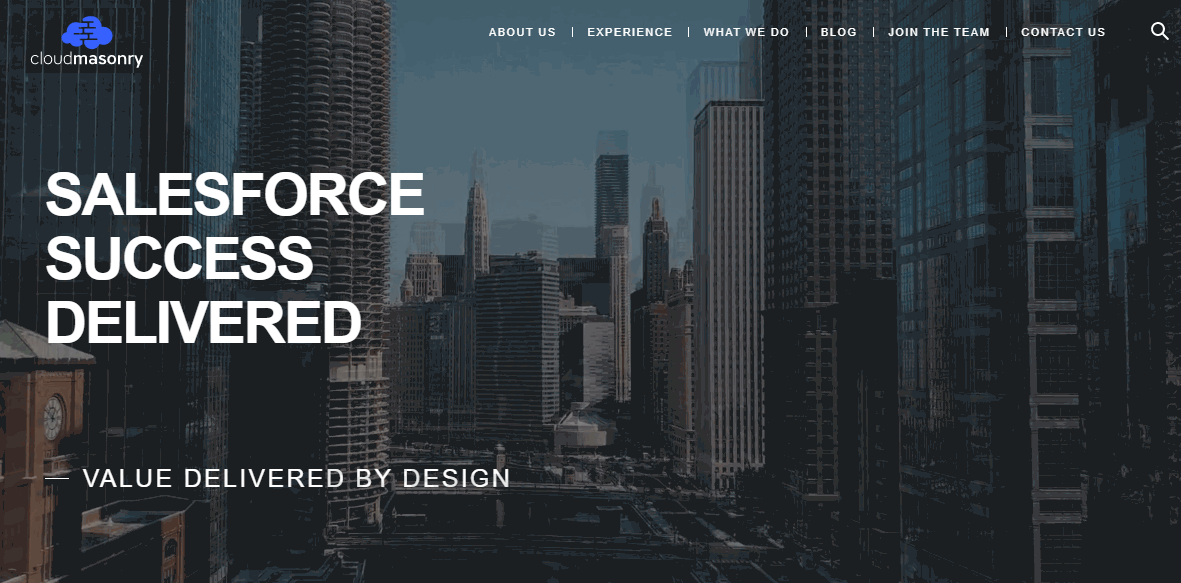 2. Cloudsquare
It is a customized and among the top Salesforce Consulting companies. They provide solutions through the consulting services to help organizations achieve maximum value with Salesforce. Cloudsquare offers its clients the latest
developments and technologies for Salesforce, as well as support, training, and networking through the companies Salesforce Implementations partners such as – MediaTek. This way, organizations can gain the benefits of the world's
biggest software platform for free.
Services
Salesforce Consulting
Salesforce Implementation
Business Strategy
Salesforce Development
Integration
Data & Analytics
Process Design and User Experience
Managed Services
3rd Party App configuration & Development Salesforce
Products they Work with
Sales Cloud
Service Cloud
Community Cloud (Partner and Customer)
Marketing Cloud
Pardot
Health Cloud
Financial Services Cloud
Field Service Lightning
CPQ
Tableau
Einstein
AI/Analytics
Cloudsquare's Proprietary Products Built on Salesforce
BrokerSuite- No. 1 App for Merchant Cash Advance
FundSuite- Lending Platform
Thomson Reuters CLEAR Integration
Credit Hero, Credit Integration
Plaid Hero, Plaid Integration
The Checklist, Collect Stips & Loan Documents

Pricing: $5,000+


Hourly Rates: $150 – $199/hr.


Team Size: 10-49

It is a provider of digital platform engineering. Brimit helps organizations to enhance customer engagement and employee collaboration. They are equipped with sales and marketing teams with efficient tools to collaborate with
customers and partners. The company specializes in application development (including MailChimp, Twitter, and others), application marketing (such as X, SalesForce CRM), and process automation. Their clients range from small local
businesses to Fortune 500 companies. The team consists of people from Belgium, Holland, Russia, and the USA. They offer bespoke, end-to-end platform solutions to help you grow your business online. Grow leads, engage your audience,
and close deals.

Pricing: $10,000+


Hourly Rates: $50 – $99/hr.


Team Size: 100+

4. Ergonized
The company is a registered Salesforce Consulting Companies with over 12 years of experience in consulting and development. Their aim is to help clients achieve their major business objectives in a way that better aligns with their
individual business needs and desires. They help companies use Salesforce effectively and build good business relationships with clients. Ergonized was founded by Jed Henry and Don Lombardi, both are longtime consultants who
specialize in developing company.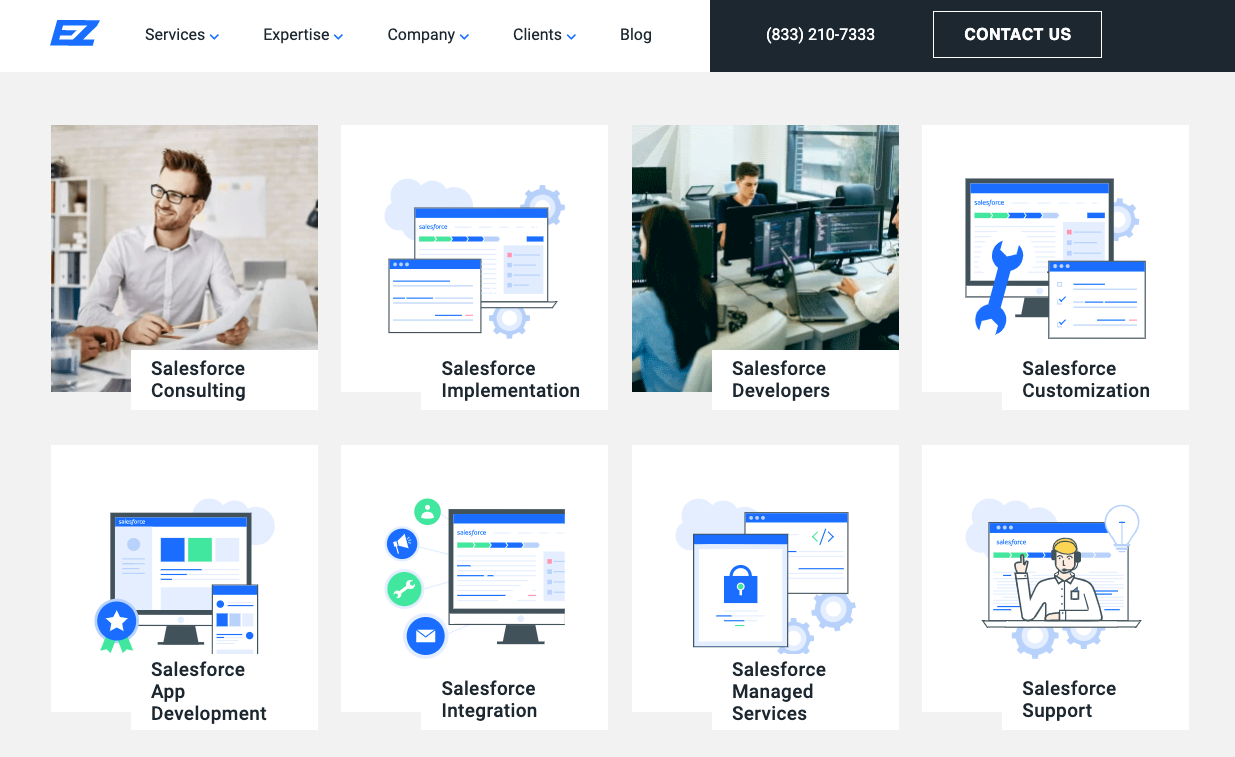 Our Services
Salesforce consulting, implementation, requirements, design, and architecture.
AppExchange apps: Managed packages implementation, security review.
Lightning migration and component development.
Integration: 3rd-party apps, legacy, and in-house apps, Tableau, Mulesoft.
Certified consultants with excellent communication skills and the ability to travel across USA, Canada, United Kingdom, and Europe.
Delivery Team with Multiple Salesforce Certifications– Sales Cloud Consultant, Service Cloud Consultant, Community Cloud Consultant, CPQ Specialist, Marketing Cloud Consultant, Pardot Consultant, Pardot Specialist,
Non-profit Cloud Consultant, Salesforce Certified Platform Developer I/II, Platform App Builder, Salesforce Administrator.
5. Peeklogic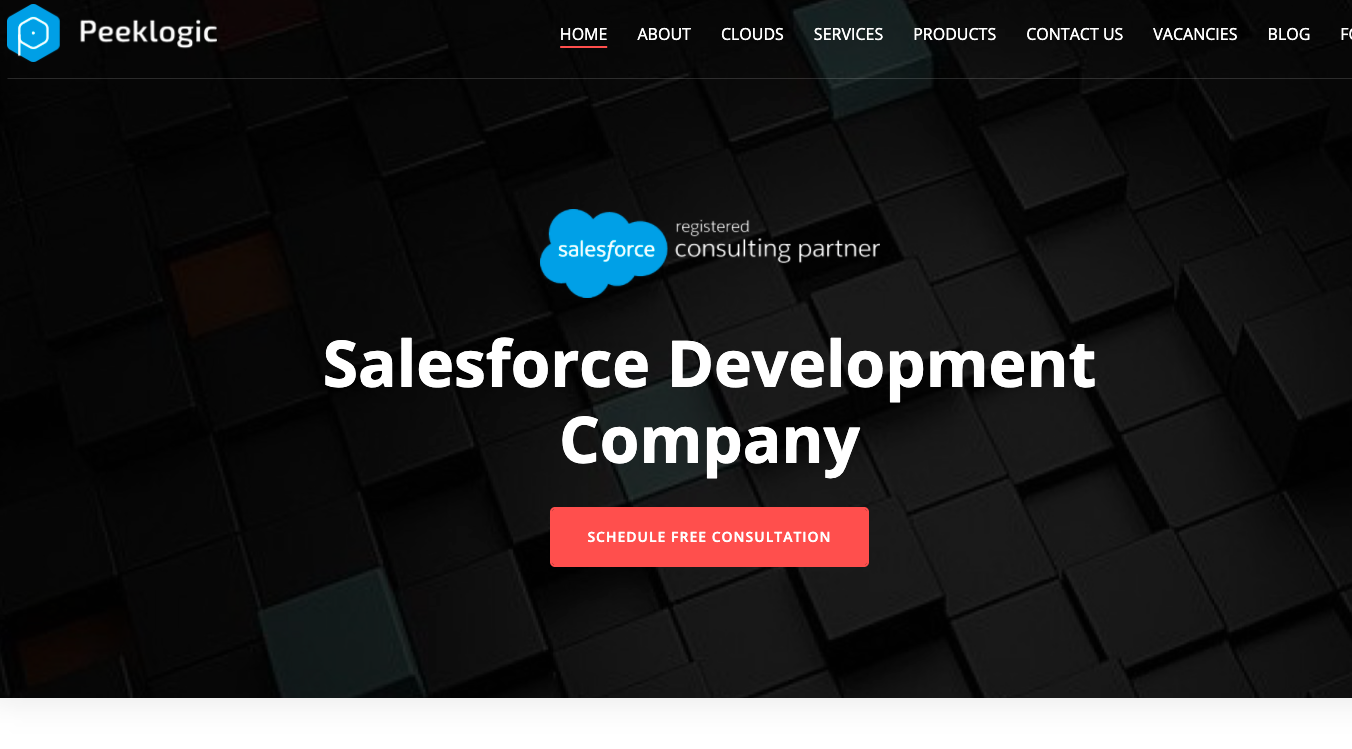 The company is powered by Concur Technologies, a Salesforce Consulting Companies that delivers mission-critical solutions for enterprise Sales teams. We know how to solve problems and adjust strategies for top sales leaders and
service providers in the world. Concur is an agile, rapid, elastic team working to solve your most pressing business experiences with agile software, cloud, and on-premises data and analytics.
6.
iTechArt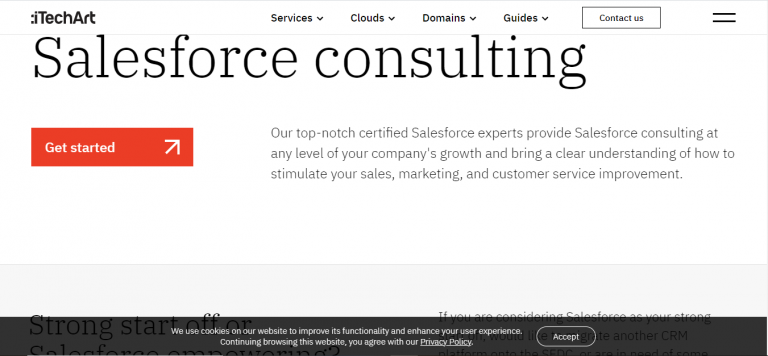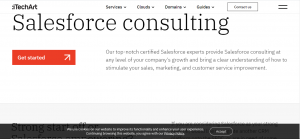 Backed by 10+ years of experience in delivering customer-centric and is one of the next-gen Salesforce Consulting Companies. iTechArt has expertise in 30+ industries — meaning their certified consultants have all necessary skills to
dive into the unique needs and goals of your business. iTechArt partners with fast-growing startups and innovative tech companies to deliver products that boost operational efficiency and bring elevated customer experience and
increased ROI. Leverage the power of digital to the fullest, innovate at speed and scale, and achieve profitable growth through iTechArt's Salesforce practice.
Pricing: Starts from $25,000+
Hourly Rates: $55 – $70/hr.
Team Size: 2700+ Company Employees, 80+ Certified Consultants, Architects, and Developers
Key Clients: Forex, MSF, EverFX, Equal Education, eCabs
Awards or Recognition:

Salesforce Certified Partner,
Pledge 1%,
4.9/5 rating at AppExchange.