Table of content
According to market research, almost 90% of smartphone users spend time using apps while they are using their phones. Due to this, the online retailing industry has evolved rapidly and wildly. In today's world, almost every
business is regaining its pace with mobile apps as they add value to their brands and eCommerce businesses. They have been winning the race in attracting new customers regularly. This has been achieved by taking bricks and
mortar business to online shopping app stores. It establishes engagement and supports better connections to the end-users. The online retailing trend is increasing every year. In the American market alone, about 48% of increase
has been recorded annually in the mobile app for retail businesses. Evidently, the online shopping apps are gobbling the complete physical retail market, rapidly gaining new users, and generating massive profits with the online
retailing business structure.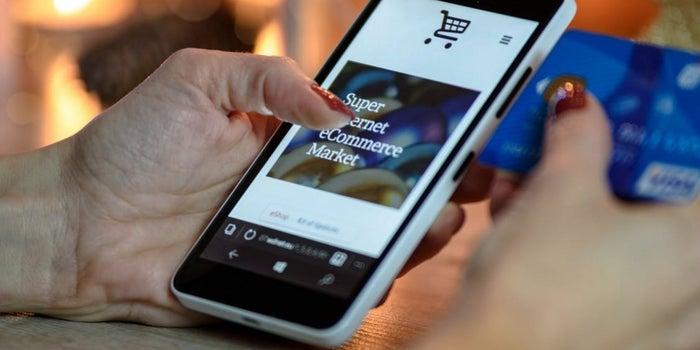 Building mobile apps
for retail businesses is not a very tedious and costly process. Almost every small, medium, and large business owner can afford it. In addition to that, there are a majority and different varieties of scales of
app development agencies
that exist. These make it much easier for retailers to take their physical business into an online store. Therefore, the trend of apps for retailers is gaining the market at a rapid pace. Despite all such facilities, the Online
Shopping Apps holds a significant number of advantages as well. These are attracting retailers to take their businesses online. Let us take a look over some major reasons why retailers should consider online retailing or why
they should convert their bricks and mortar business into an online store. But before that, we must first learn what online retailing stands for.
What do you mean by Online Retailing?
The revolution of mobile and the internet has given a new height to the retail industry and changed the way retailers can interact with their customers. Moreover, the increased penetration of smartphones has also impacted
and changed the customer's buying habits.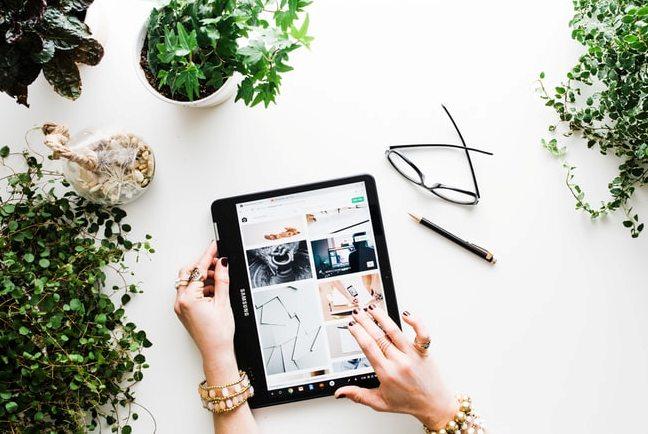 Source: Unsplash Website Hence, we can define Online Retailing as – the process of selling goods and services through a mobile application or website. Online Retailing includes both business-to-business (B2B) and
business-to-consumer (B2C) sales of goods and services. It includes a whole wide range of companies and industries which are attracting users through websites, online shopping apps, online marketing strategies, efficient
distribution of products or services, and customer data analytics. Establishing a successful online store requires strong branding and good customer attraction. The website or app must be very user-friendly, engaging, easily
navigable, and must regularly update features to meet customers changing demands. The offered products and services should stand out from any competitor's offerings and give a valuable addition and benefit to the consumers.
Online Retailing can be carried out and promoted through social media in a number of ways. These methods are beneficial to generate quality leads and build a good business through social commerce apps.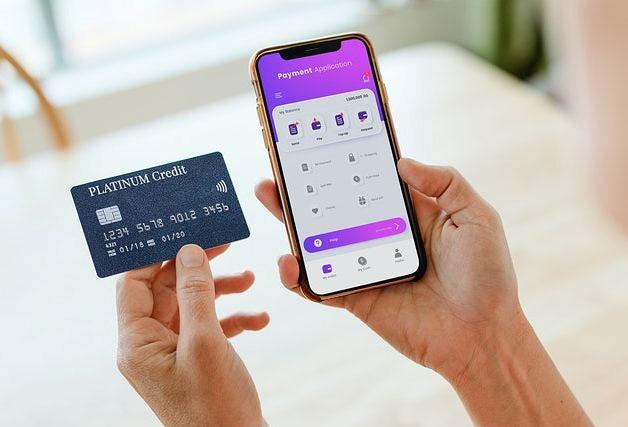 Users prefer Online Shopping App over Mobile Site due to the following reasons:
Mobile Apps are more convenient to use.
Online Shopping Apps are much faster as compared to mobile sites.
Mobile Apps provide personalized and selected settings.
Online Retailing apps provide benefits and rewards to their users for using mobile apps.
Mobile apps provide more personalized content to their users.
Online Shopping Apps allows users to find better deals.
Mobile apps are more entertaining to use as compared to websites or mobile sites.
Importance of Mobile Applications in Online Retailing
Usually, the customers used to look for personalized services while accessing online shopping apps through their smartphones. Being a retail business owner, you can do so (very effectively and efficiently) by meeting your users
individually online through an online retailing method from every individual's smartphone.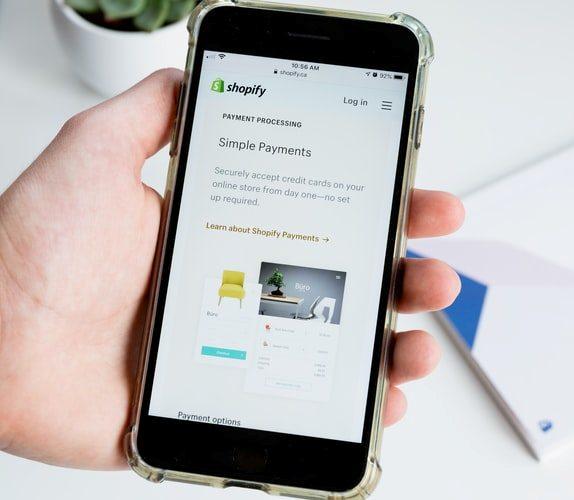 Source: Unsplash Website The mobile app for retail businesses allows you to offer a variety of services to all your users and improve their experience over online stores while building an enhanced loyalty level towards
your brand. In order to build a successful online retailing business and look to attract customers and increase sales, mobile apps for retail businesses become mandatory. Apart from that, there are many other reasons as well,
like how online retailing can be a solution and yields benefits for your business. Let us take a look over a few critical points on why mobile applications have become the first need of online retailing.
1. Apps can do what Websites can't: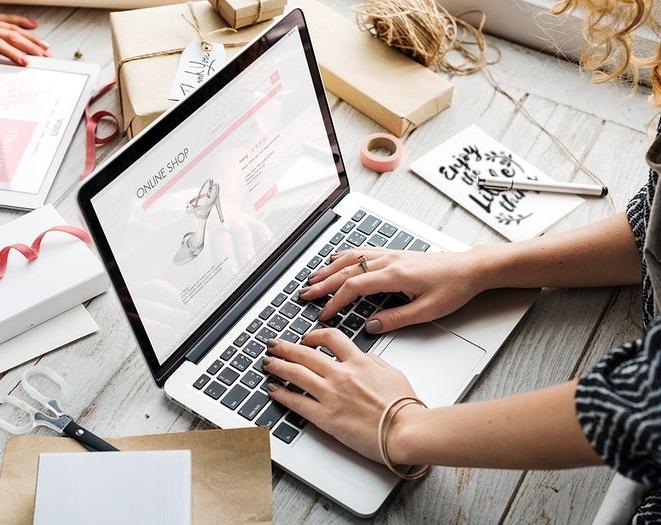 Without a doubt, native apps provide the fastest and most reliable experience to users.  Compared to mobile-friendly websites, mobile apps are far more responsive and have fewer connectivity
issues. Mobile apps for retail businesses offer a new way to relate to customers and provide more convenient and personalized shopping experiences to every individual user. A native app for online stores allows retailers to send
personalized promotional push messages and in-app inbox rich messages to their users. Push messages are a hugely effective marketing channel strategy for branding and operating. Its open rates are far higher than email. It is
direct, timely, and reaches every customer wherever they are opened. The smart online retailing apps can also incorporate smartphone features, like GPS, Bluetooth, Contact, and the camera, to exercise product and credit card
scanning features. Native apps also benefited after being included in Android and iOS App Stores, where new customers can discover the app.
2. Apps can cater to Cross-Channel Customers: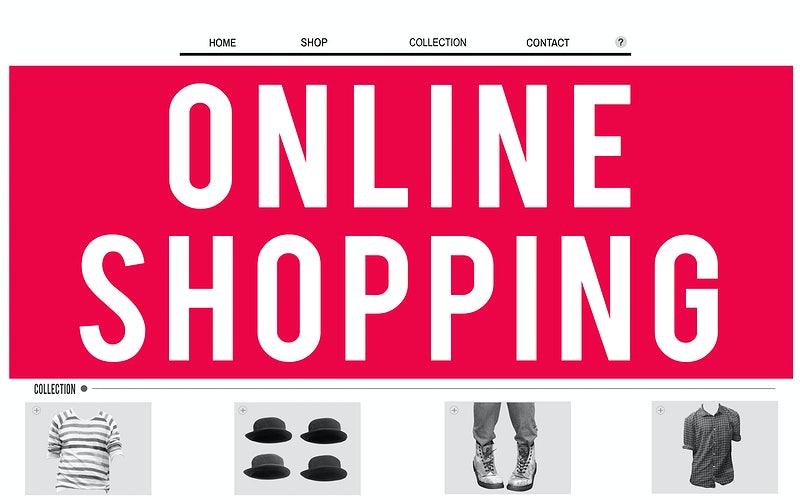 With the enhanced use of smartphones and tablets, many consumers are now willing to shop through online stores using multiple channels. It's not really a direct comparison between bricks-and-mortar
and online. Online Retailing allows users to access the online store at any time and from any device. It gives users a seamless shopping experience while being in any part of the world, i.e., on the move or can have an in-store
experience too. Retailers provide numerous shopping options and enable customers to move easily between different channels and are at the forefront of cross-channel commerce. With the evolving market, it becomes very evident that
customers used to spend more when it comes to brands that sell through a variety of well-connected channels. A majority of consumers have rapidly adopted new technologies as well as convenient shopping and different payment methods.
Social commerce apps have become a part of a necessary evolution in the creation of a native mobile app for retail businesses. The renowned and top e-commerce apps follow a much larger marketing strategy in order to attract and
retain customers.
3. Online Retailing Fulfills Consumer Demands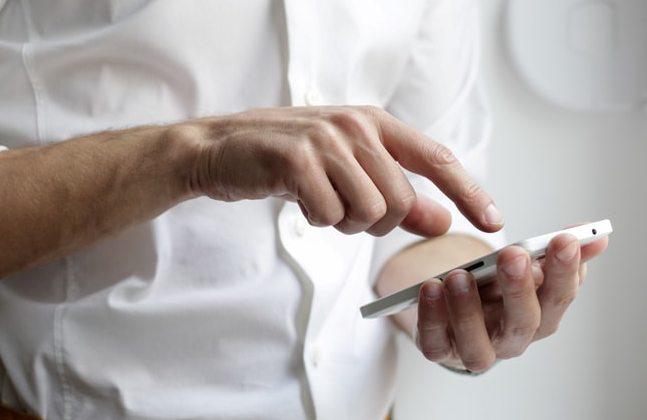 The changing and evolving market have analyzed that the consumer is now willing to make online payments for their purchases through a secured gateway. Due to this, not only huge businesses but also
small business apps provide such facilities to their customers. The online shopping apps also provide a number of brands and variety to their customers to meet every individual requirement. As a result, mobile apps retail businesses
are becoming the preferred way of interacting with brands among the majority of consumers.
4. Online Retailing Meet Sales Target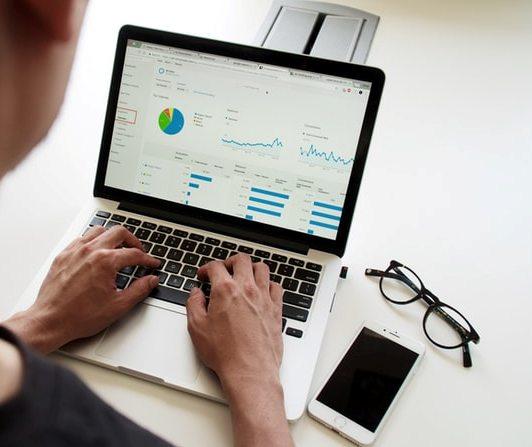 Online retailing apps are rapidly gaining the market and increasing the mobile revenue for almost every retailer. The increased use of smartphones and the internet has given a new life to the
retail industry and made all business apps, including small business apps, reach widespread. The online retailing trend has evolved marketing strategies and makes it easier for companies to achieve their annual sales target. Now,
marketing for online stores requires more technical efforts instead of physical efforts. Now, the retailer can reach or attract new customers from any part of the world with their online shopping apps. Hence, online retailing helps
and supports every small, medium, or big enterprise to achieve its sales target while meeting every customer needs.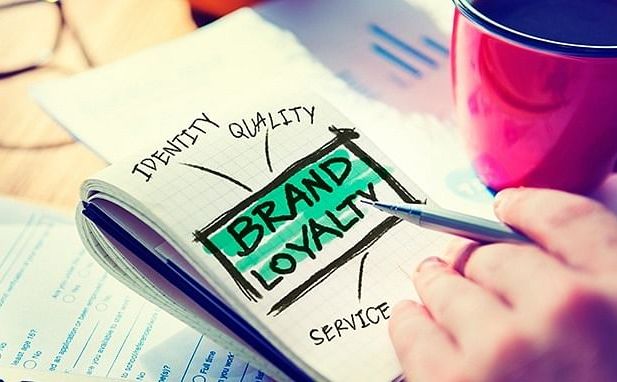 5. Increase Customer Loyalty
Installation of apps on the phone is an excellent way of being in touch with customers while allowing them to sign up for deals. Downloading any online shopping app shows that a customer is already interested in your business.
Whereas while visiting a website, people usually look for business and other essential details, or whatever they require. But, while downloading the app, it shows their willingness to buy your products. Potential customers also tend
to spend more time in an online shopping app as compared to online websites. The Mobile apps for retail businesses offer a great platform through which you can quickly improve the visibility and brand loyalty of your product and
services.
6. Personalize Shopping Experience in Online Store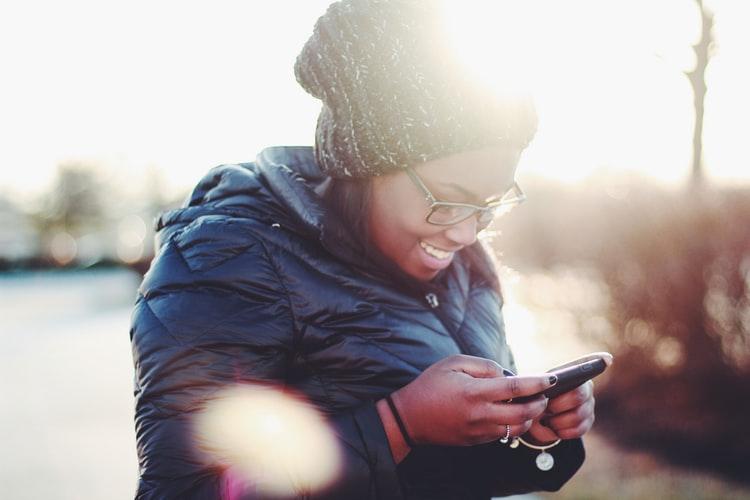 Mobile apps for Retail businesses allow retailers to fetch a significant number of opportunities to engage personally with their customers. It also helps to develop an intimate relationship between
the brand and the consumer. New improvements in mobile technology allow retailers to use push notifications, in-app messaging, and many other tools such as widgets and interactive information. It helps to build relevant and
personalized communication with the consumers. The effective and combined use of push notifications and in-app rich messaging features has created a robust solution that has improved the conversion rate, engagement, and revenue of
the online retailing business. Having an online shopping app allows you to not only engage your customers but also easily track and understand their shopping behaviour. With this, you can easily recommend your customer to other
options and serve them a personalized shopping experience.
7. Online Retailing Simplifies Mobile Payments
The effective use of Online Shopping Apps makes payment methods incredibly easy for the customers by using the built-in smartphone features. The retailers can exercise this feature and take advantage of the phone's camera by
allowing QR Code scanning, instant online banking method, wallets, etc. while saving the customer details through a secured key chain. Retailers can also allow their users to make payments through an authentic method provided by
iPhone Touch ID via Apple Pay. This will be an excellent benefit for the online retailing business when retailers plan to expand their in-store offerings to include in-store mobile self-checkout, as some international retailers have
done. Being an intelligent retailer, you can also invest in the development of customized payment systems to avoid additional fees being bear by the customers. It will be a more flexible solution, but it also requires many back-end
modules that need to be built. For this, you require an excellent development agency to do so.
8. Online Retailing Increases Brand Recognition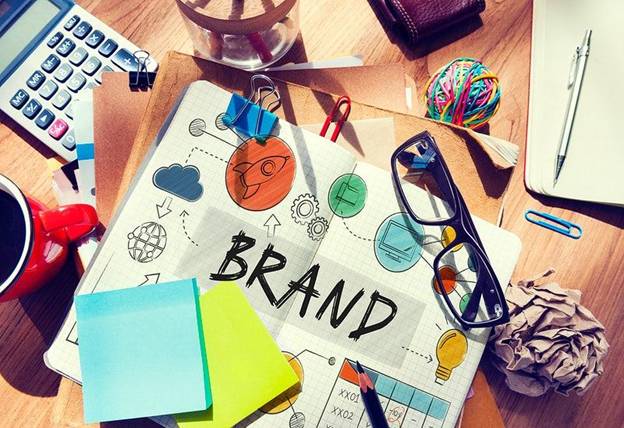 Mobile apps help in building a strong connection between brands and customers. For example, a user shares his brilliant shopping experience, customer assistance, and the quality product he received
on social media with friends and acquaintances. It will help you get more exposure and increased brand recognition. So, you can easily integrate popular social media platforms into your application to let customers discuss your
products and services and share them with others too. It is a potential tool to build your brand's reputation, advertising your service, and drawing the attention of potential clients. Good
user experience
will make users visit the online shopping app repeatedly on a regular basis and fulfil all their needs.
9. 24×7 Availability of Online Shopping App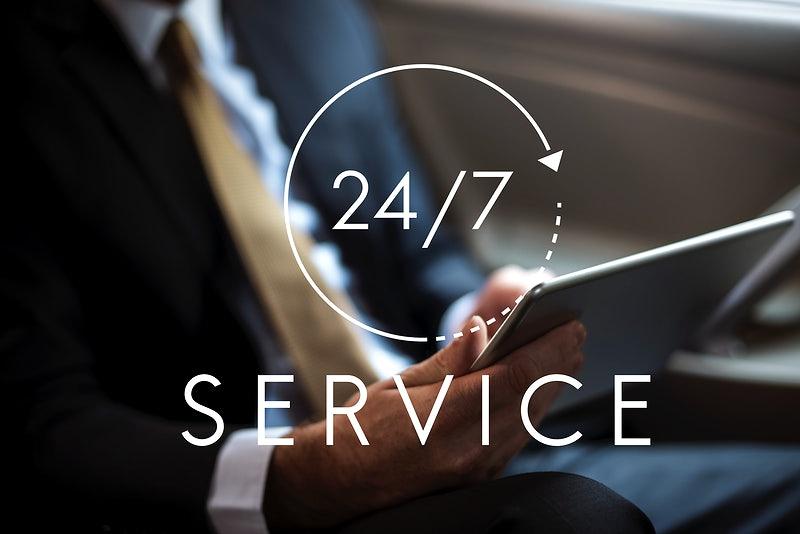 Making your business available for your customers 24×7 is a great benefit for any small or big business. It provides flexibility to customers to access the facility at any time and at their
convenience. It doesn't demand any extra time for users to visit the store and do household or any other shopping. A mobile app for retailers may also allow your physical business to get fully automated. Online Retailing can
instantly ease the whole business process, and you don't have to supervise any transaction that happens through your mobile app. Such business automation in the form of online stores provides better user service through new
technologies and flexible time availability for customers.
10. Better Efficiency and Increased Revenue
As we all know, mobile applications are very flexible and user-friendly. In contrast to this, their implementation is quite expensive. But, a good online shopping app is most likely to quickly pay off. It also promotes sales as you
build a great online retailing business. Hence, the correlation is quite simple to understand. A good business app with the appropriate concept and functionality attracts more clients; as a result, more clients produce more orders.
It means the earnings are increasing, generating good profit, and building a good online retailing business. Apart from that, other features like push notifications, in-app messaging, and text messaging facilities can also integrate
more customers and help in generating more revenue.
11. Detailed Analytics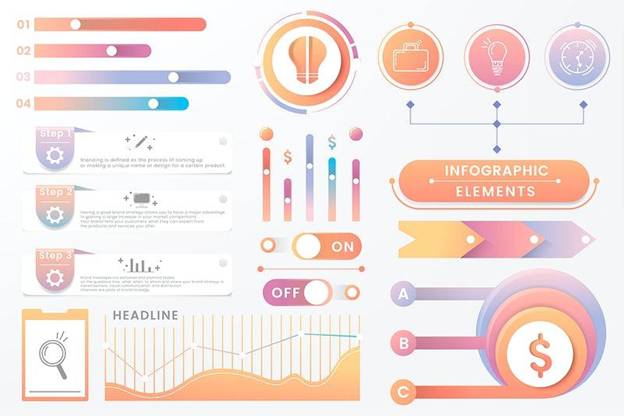 In online retailing, it becomes easier to collect user data through the mobile application. Mobile functionality allows you to monitor users' interaction and gives you useful information about
them.  It could be user's responsiveness to particular content and features, feedback, session length, audience composition. These types of data collection may help in delivering improvements and updates. It allows to create
personalized content, develop an advanced marketing strategy, and efficient promotional campaigns. The effective and planned ways of using business analytics will also help a business grow and expand. Making use of mobile analytics
will also help in generating a new life in your online retailing business. It will also help you analyze the evolving market trends and changing user requirements.
12. Reduced Cart Abandonment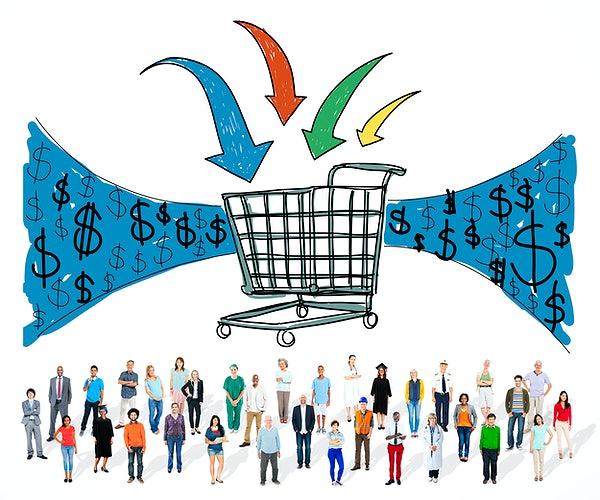 A majority of users used to leave their products in the cart without doing orders. Hence, cart abandonment can be termed as the biggest competitor for a business. On average, about 70 per cent of
customers used to leave their shopping carts before purchasing anything. It shows that there are people who are just browsing the online shopping app to look out for products and are not ready to buy yet. The other reason could be
the high shipping/extra costs on specific products. Apart from that, the responsible factors for cart abandonment could be account creation, slow processes, fewer payment options, delayed delivery than expected, and many other
reasons. All these are usually termed as a bad shopping experience. It means that the user left the online store app without any order because of unsatisfactory services through the app. These experiences can be easily improved by
developing a quality design for the mobile app for retail businesses. The business optimization of checkout forms can help in reducing this rate by up to 20 per cent. As the user's feedback and suggestions are always used to be a
great source of improving services.
13. Business Transition become Easier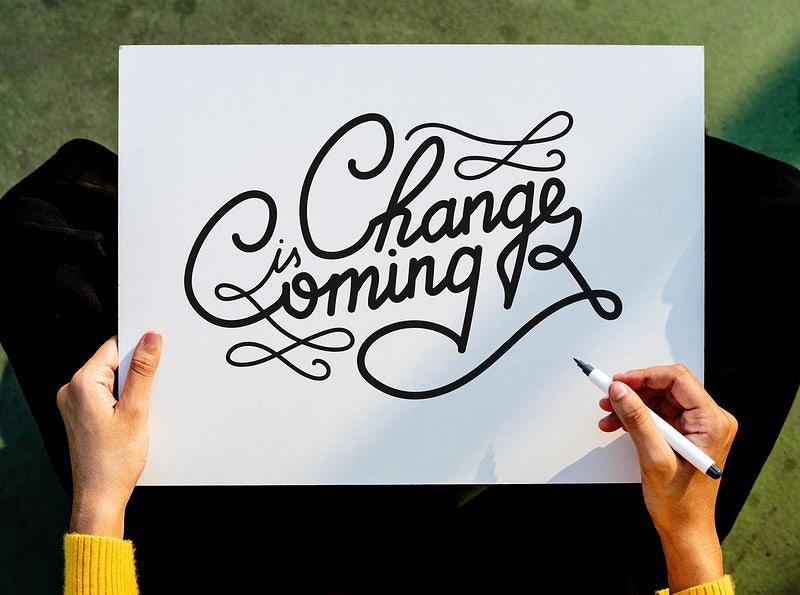 After a period of time, every business requires changes, innovation, and upgrades to provide something new to its customers while retaining them. Therefore, doing so for a physical business in the
form of bricks and mortar is a quite expensive adoption. It requires a lot of hard work and human efforts to achieve the goal. It requires a lot of time as well to make those changes evident to the customers. Whereas, on the other
hand, when we talk about updating mobile apps for retail businesses, this transition in business becomes very easy. It also requires minimum time, less human effort, and minimal expenses to achieve the online retailing business
goal.
14. Easy to add Advanced Technology in Online Retailing App Compared to a Physical Store
In a small business app, where you want to introduce any advanced technology and new features to your retail business, you will realize that this adoption or changes are cheaper to do in the online shopping app as compared to a
physical store. In addition, introducing such new technology in the bricks and mortar retail business will require massive changes. It also involves huge costs and lots of human effort. It would also be a time-taking task to attain
the required shape.
15. Online Retailing saves expense over Infrastructure
It could be expensive to develop a mobile app for retail businesses. On the other hand, the rent or lease for the property of your bricks and mortar business also requires expenses. But comparatively, the app development cost
would be lower than owning a brick and mortar business. The social commerce apps for online retailing are a one-time investment process. As a result, it yields better ROI as compared to the physical presence of the business.
Additionally and evidently, the marketing of a brick and mortar store is expensive. It is reaching its peak with each passing day as compared to marketing a mobile app for retail business. Offline marketing requires a lot of
physical effort and materials as well to present it to the prospects. On the other hand, marketing for online stores requires a smaller budget but can perform quality marketing as well. Therefore, the evolving world and changing
users requirements compel businesses to shift towards online retailing. It helps to meet customers demand through their smartphones and tablets. As you can conclude from all these points, the online retailing business has a wide
range of business marketing, promotion, customer service, and a broader market of prospective users for retail business. To reach out to a wider audience who were already shifted to smartphones and are slowly changing their
buying behaviours, it is the right time to adopt an app for retail business. It is the need of the hour that definitely helps you build your business and increase market presence.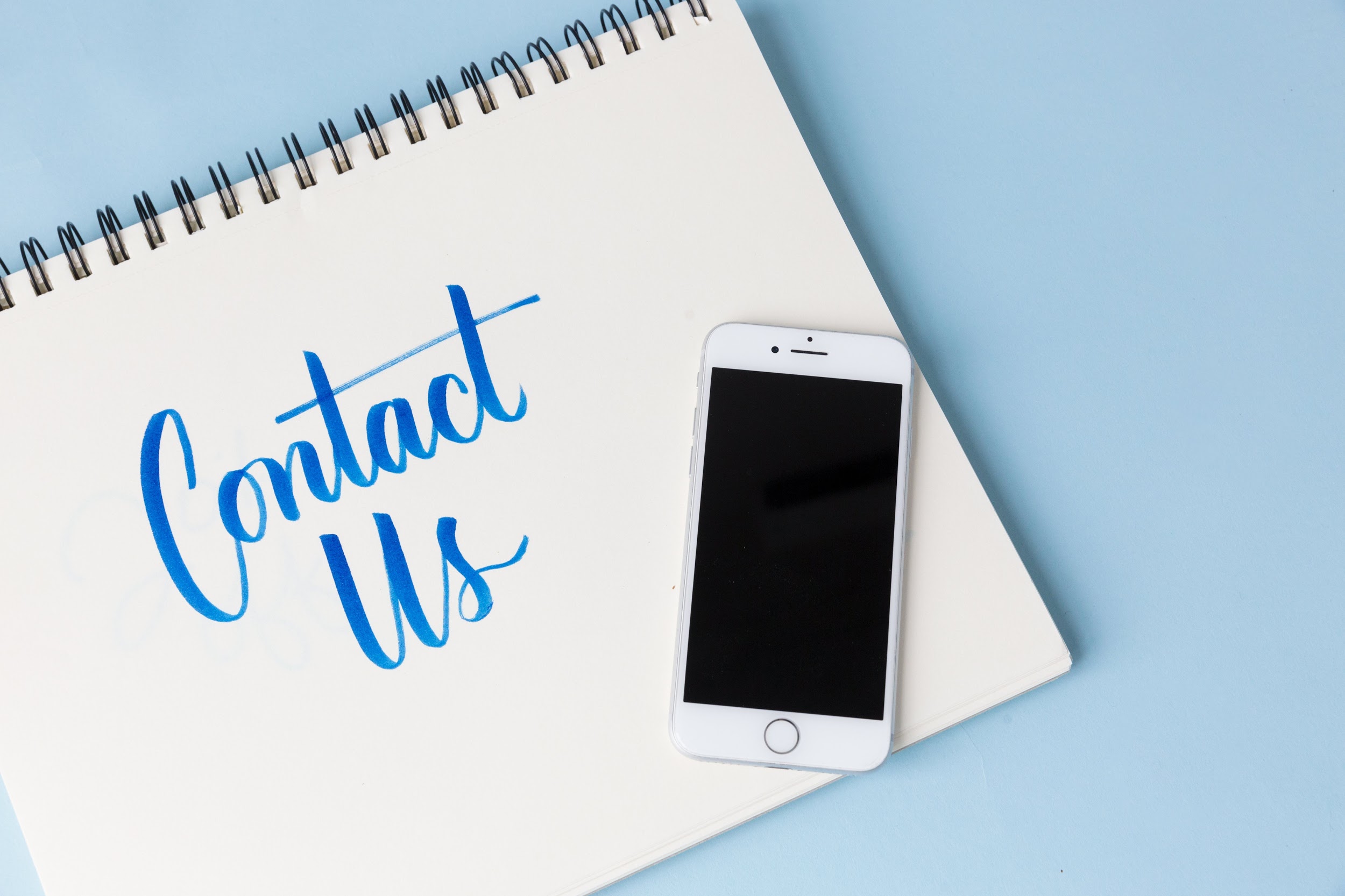 If you are also looking for an online retailing business option and want to take your bricks and mortar business in the form of an online shopping app as well, then without a doubt, you
have entered a very appropriate platform. We are here to help you with business automation and
take your business online. Feel free to contact us and discuss your business requirements. We are here to help and assist you with your every need.