The eCommerce sector grew at a trailblazing speed in 2020. As countries went into lockdowns, physical shops closed, forcing traditional retailers to adopt the eCommerce channels. Simultaneously, essential categories like groceries and medicines that were majorly bought in retail stores were also now being purchased online. In the first three months of 2020, the eCommerce sector saw a growth equal to the last 10-years combined.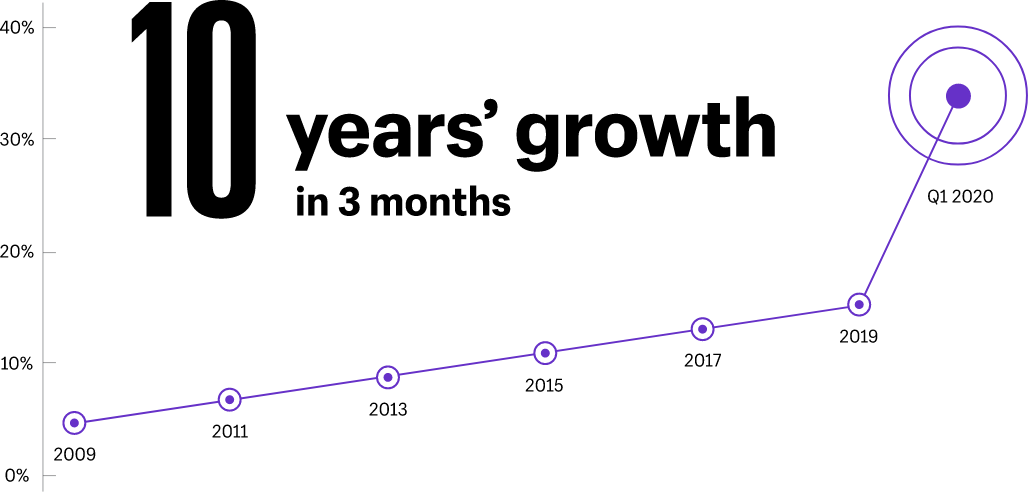 Challenges Faced by E-Commerce Sector
Global e-commerce sales are poised to grow to $6.54 trillion by 2022. There are approximately 12 M – 24 M eCommerce sites, and the number is surging every passing day. eCommerce has become a lucrative space for start-ups too. But this is not the full story. Less than even 10% of these sites manage to sell more than $1000 per year, leave alone be successful and make profits. The challenges ahead of eCommerce players are many:
To scale up eCommerce, players have to offer differentiated services and a seamless and omnichannel customer experience across all digital channels. The new entrants in the sector hardly have the infrastructure in place to compete with the giants with deep pockets. On the other hand, established players have to innovate constantly to stay ahead of the competition, acquire and retain customers.
Operational challenges plague both traditional and new entrants. Supply chain, logistics, managing on-time delivery, tracking orders, etc. Customer service is another area where eCommerce players have to ensure fast response and immediate solutions.
E-Commerce players have to offer payments, discount options, partner with FinTech's or mWallets like – Paytm, Paypal, RazorPay, and more to ensure the checkout process is secure and seamless.
To solve these challenges, eCommerce players will have to make their processes robust on 4 fronts: speed of innovation, technology, supply chain & logistics, and customer service. A Staff Augmentation partner can help eCommerce enterprises set up and scale up their processes and profits at an optimized cost and time.
Staff Augmentation: Key functions of E-Commerce
Fab.com, a leading eCommerce portal, sells products and services that relied on Staff Augmentation from its inception. Fab's founder Jason Goldberg outsourced the entire development to an Indian software development company, which helped in launching the initial website at optimized costs and minimal time. Fab later successfully raised a funding of $150 M at a valuation of $ 1Billion. In this video, Jason Goldberg talks about how outsourcing the initial development was a critical factor in making Fab a profitable venture.
Building an eCommerce platform requires a myriad of functions to be established – starting from a web & mobile platform, marketing, customer service to run the front-end to supply chain, logistics, payments gateways, and more to run the back-end. Staff Augmentation enterprises like EngineerBabu or Supersourcing can help enterprises not just get started but run the business with ease.
Below are the key functions that a Staff Augmentation enterprise can help eCommerce businesses set up and run at an optimized cost.
1. UX/UI Design Of The Ecommerce Website And Application
In today's world, customers choose digital channels that offer convenience coupled with great UI/UX. A staff Augmentation enterprise like Supersourcing can help in choosing the right designers with the right skills who can design an intuitive UX/UI for your eCommerce platform.
2. Development Of The Ecommerce Website And Application
Having great services and products to offer isn't enough when it comes to the eCommerce business. eCommerce entrepreneurs will have to create a robust, new-age, secure, and seamless website and app for the users. Getting the technology right can be a daunting task – especially for non-tech entrepreneurs.
Questions of scalability, hiring the right developers, testing, technical support, best-suited tech-stack for the platform, and details can be difficult for non-tech entrepreneurs to get right. In this scenario, Staff Augmentation can be the perfect choice for entrepreneurs to find the perfect developers for your business. E-Commerce website and app development requires developers with skills in:
Front-End Technologies, like HTML, CSS, JavaScript
Understanding of Operating Systems (OS) Android, macOS, Windows, and devices
Understanding of Web Servers, like Apache and Nginx
Database Management on MySQL, MongoDB, etc. and storage on AWS S3, Google Firebase, and more
Back-End Languages like – RoR, Python, React, and more
Analytics – Google Analytics, Amplitude, etc.
Tech-Stack for Amazon looks like this: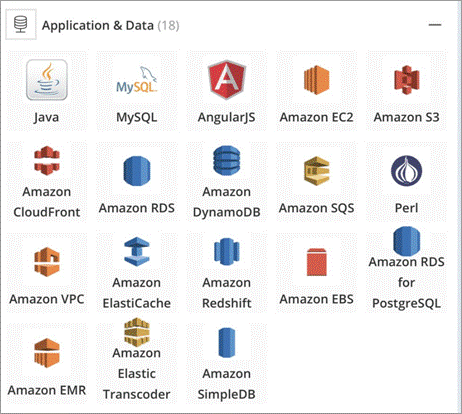 It can be a challenging task for entrepreneurs to find the right developers with relevant experience. Staff Augmentation partners like EngineerBabu can help enterprises bridge that gap with the best developers with the required skills.
3. Updating the Web Pages
E-Commerce is a dynamic platform where products and pages will need to be added continuously as the business scales. Besides, the payment methods, recommendation engines, analytical tools, etc., need to be updated and upgraded consistently to ensure the accurate working of the website/app. These are operational and recurring tasks that can be outsourced to a Staff Augmentation partner, while entrepreneurs can take care of more important tasks like refining their product offerings and communication.
4. Support and Maintenance of the Content Management System (CMS)
CMS is a critical element of any E-Commerce website which is responsible for the dynamic web elements like HTML documents, media files like – images, videos, etc., and more. The upkeep of the CMS is important for the smooth running of the website/app. It is again a recurring task; a Staff Augmentation partner can help maintain and support the CMS regularly by ensuring timely software updates, checking the broken links, site back-up, and more.
5. Monitoring the Server and Network
Server failures and vulnerabilities can lead to various problems on the website like security loopholes, issues with the Webhost, crashing of payment gateways, etc. In a digital world, consumers prefer to shop from a seamless and reliable website. With security being a prevalent concern, it becomes even more critical to ensure robust infrastructure support to the eCommerce platform. In this case, a Staff Augmentation partner can help enterprises hire the best IT team who can take care of all this at an optimized cost.
6. Updating Product Information and Data Entry
Product information and data entry tasks seem repetitive, but they are necessary. A Staff Augmentation partner can help eCommerce entrepreneurs forget about the mundane tasks of updating product information like – sourcing, vendor information, product descriptions, managing product categories, etc. A Staff Augmentation partner can also help in hiring freelancers who can organize the data on the web store, manage it and keep it clean and up-to-date.
7. Management of the Catalogue
Product Catalogue management is another task that requires a resource who can take charge of it continuously. While it is a time-consuming and repetitive task, it is rather critical for E-Commerce platforms. There are freelancers who have expertise in catalog management tasks ranging from building a catalog, indexing it to updating it, and more. A Staff Augmentation can help you hire experts for the job.
8. Product Photography
'First impression is the last impression' this phrase is extremely apt in the context of an E-Commerce platform. A shabby-looking product representation is a sure-shot way of turning away customers. It is important to find the right photographer for the job. A Fashion Photographer will not do justice to a food retailer's portal and vice-versa. A Staff Augmentation or outsourcing partner can help you click with the right person for the job.
9. Marketing Activities
Marketing for an eCommerce platform is more complex than other domains. It requires the perfect combination of technology and creativity. Some of the most important functions a marketing team can help with are:
Website SEO and App Store Optimization for the E-Commerce app.
PPC and retargeting campaigns.
Email campaigns – from the purchase of the product to delivery. Regular communication emails, offers/discount emails, etc.
Social Media Marketing.
Content Marketing.
PR reach out.
A Staff Augmentation partner like Supersourcing can help enterprises find the right agency that can handle the entire bouquet of marketing activities or a customized team based on businesses' requirements.
10. Customer Support
An E-Commerce platform will need to support its customers with customer support service across all channels. While implementing a chatbot on the site can simplify the process, it will not be enough for more complex queries or complaints.
A Staff Augmentation partner can help enterprises find the right multi-channel contact center to provide after-sales support for E-Commerce businesses. Besides, outsourcing a customer service team can help entrepreneurs offer 24/7 customer support irrespective of their geographies. It can also provide a customer support team at an optimized rate based on team location.
In today's world, where customers are used to sophisticated technologies, they expect immediate resolution of their complaints, especially when it comes to payment glitches. A Staff Augmentation partner can help enterprises find the right customer support partner who can help resolve these issues and provide immediate solutions, ensuring higher customer satisfaction and repeat purchase.
11. Returns and Fulfillment Management
Amazon, the biggest E-Commerce platform, has more than 10,000 sellers who use Amazon's fulfillment services. This means Amazon manages the entire journey from procuring the packages from sellers, drop and pick-ups at Amazon's warehouses, and the last mile delivery to the customer's doorstep. For E-Commerce platforms managing this entire fleet can be a cumbersome process. A Staff Augmentation partner can help find the right fulfillment and returns agency that can take care of this entire process. It will not only make the entire process more efficient, but it will also ensure easy returns for customers.
12. Advisory, Business, and Competitive Intelligence
The E-Commerce landscape is a competitive one, with the number of players growing. In this scenario, understanding customer needs, staying at the top of the competition, and innovating accordingly will help E-Commerce companies gain an edge over competitors. A business consultant partner can help analyze the market, gain competitive intelligence, relevant insights using analytics, build buyer personas, craft user journeys, and more.
In Conclusion:
E-Commerce has become the need of the hour. The onset of COVID-19 and the extended lockdowns the need for social distancing, health and hygiene concerns, etc. increased people's reliance on online channels and changed buyers' online purchasing habits. These behavioural changes are likely to be permanent. E-Commerce has become an important aspect of the retail businesses across categories. In this new-normal traditional retailers will have to quickly move online and E-Commerce players will have to up their game to stay profitable. A Staff Augmentation can enable E-Commerce and retail players by quickly setting-up or scaling up their business at an optimized cost. It takes minimum time to handle key functions. It provides entrepreneurs with the space and time to focus on better product offerings, innovation, and communication.