Table of content

Staff Augmentation is a sole model that organizations can use to improve agility and react to the businesses evolving needs. Assuming you like to be competitive today, improving marketing speed, driving operational
efficiencies and reducing expenses are some of the significant factors which should be accomplished. Thus, the need arises for the Staff Augmentation model concept. It is fairly an incredible choice to rapidly scale your
complete team with the required skill set. Staff Augmentation is equipped with multiple benefits such as transparency, flexibility, and cost savings.


Staff Augmentation has been in the market for a long time. Companies require flexibility and a qualified staff to deliver quality solutions with an accurate consistency. Hence, rapid evolution in the IT market demands also
rises the demand of specific specialized skill-sets and quick product release. Hence, outsourcing came into the picture and is termed as Staff Augmentation. It provides flexible IT staff to balance your team or project and
ensure to achieve business goals.

Let's understand in detail, what is staff augmentation and how you can apply it in your company along with other details.
What is Staff Augmentation?

Staff Augmentation is a type of outsourcing strategy where the in-house teams of the organization are supported by recruiting qualified human resources for a specific time period to meet definite business targets.


In other words, Staff Augmentation allows you to fulfil the requirement of additional  developers request. It could be at any time of your product life cycle or to infuse skill gaps or to speed up the project development and
ensure on time delivery.


Specifically for IT Staff Augmentation, it is usually practiced by hiring employees on contract-basis or as a freelancer. These hired staff used to work for a definite period of time with your tech-team or till the project
delivery.


Staff Augmentation is the smartest possible solution. It joins the unwavering quality of full-time employees with the flexibility of
outsourcing the project.

Why Do Companies Need Staff Augmentation?

IT Staff Augmentation demand is rapidly increasing and changing the work culture while rising the economy and is posing a significant threat to almost every industry. Thus, companies can adopt a staff augmentation model for
multiple reasons and are as follows;

1. Increases Efficiency

Organizing and Planning a recruitment drive is a tedious process that takes a lot of work, resources, and manpower, which ultimately requires a lot of time. From setting up job listings to shortlisting, interviewing, and
confirming the candidature demands a great deal of time and efforts to follow the process repeatedly. On the off chance that anything turns out badly during the process, it is basically starting over from the beginning.


On the other hand, with Staff Augmentation, the errand responsibility of reviewing and recruiting the right candidate relies on the staffing agency. Generally, a recruitment drive takes upwards of a month from its initiation to
its finishing. However, in case of staff augmentation, adding a staff member to your existing team based on project demand gets finished in merely a few days.

2. Access Great Skills for A Brief Time-Period

Some complex parts of your venture require expert assistance, skills, and abilities which your in-house team is not having. It's not practical to hire in-house experts just fulfil the instant or short-term demands of current
project ventures. Thus, augmenting your team with profoundly specialist engineers that can assist you to overcome the skill gap.

3. Staff Augmentation Enhances Flexibility

Companies who follow a staff augmentation model, for them upsizing and downsizing becomes quite an easy task. The flexibility in the model allows it to be put forward and facilitates the organization with easy scalability. It is
consistently simpler to augment your current staff with new resources when the project demands it. Rather than recruiting full time and afterward lay off employees shortly.


Laying off employees frequently leaves an adverse influence on the organization image and morale. However, Staff Augmentation is generally welcomed by the current employees and frequently reflects as a healthier work culture.

4. Eliminates the need to Hire Full-time Employees
Usually, it takes about 2-3 months of time to recruit full-time staff in a development role. However, during that period, the organization's work can't be halted.

Thus, in such cases, the Staff Augmentation model permits you to recruit developers on an agreement or temporary basis. They expand your tech team quickly while you can keep on searching for sustainable long-term solutions. In
this manner, your project's objectives don't get delayed or compromised.


Apart from that, you can also look for a good candidate from this extended staff and negotiate with him for a full-time role. But before that, look into the agreement thoroughly to understand whether it is possible or not. As
you and the augmented developers have as of now worked together, it might be possible to have better compatibility too.

5. Increases Profitability

Staff Augmentation not just saves money on the recruitment of full-time employees however also saves extra operational expenses. As, the recruited employees are only needed to be paid on project basis. Hence, IT Staff
Augmentation allows to avoid full-time compensation during the period when there is no project or is not under development phase.


The worker gets benefits, such as insurance and other advantages that should be given when recruiting full-time employees gets eliminated as they are covered by the staff provider. This minimizes the related operational expenses
as well.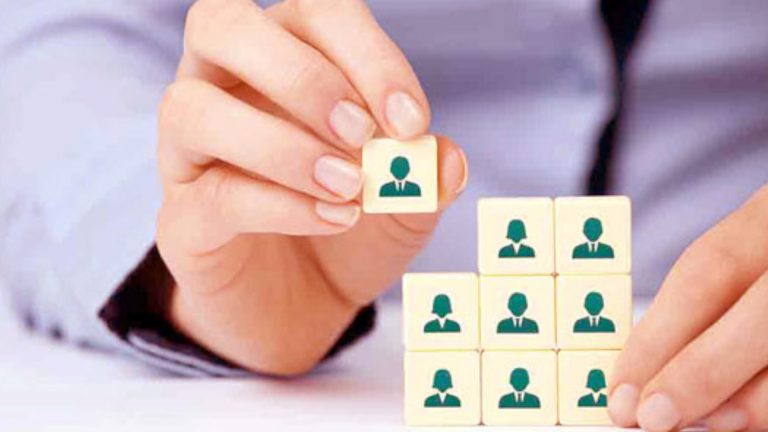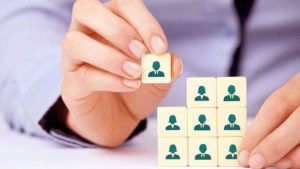 How to Find a Staff Augmentation Partner?
1. Analyze Team Requirements

To hire an IT staff augmentation service providing agency, figure out what experience and skill set you need. Look for counsel from your HR executives and tech leads to see where your projects require a boost. Based on the
internal research, make a blueprint of staff that characterizes crucial employee recruitment.

2. Explore Potential Vendor Market

Ensure an IT staff augmentation enterprise has contacts in your required market. Thus, if your business exists globally, then working with different vendors could be a little complicated during the recruitment cycle. So, choose
an IT staff augmentation organization with a worldwide reach. In the event that your business is local, then hire a vendor that has assets in your key market.

3. Verify Potential Partner's Expertise
Reach to previous clients.

Review vendor's portfolio.

Ensure the vendor can deliver the required staff.

Read their reviews on online portals like Supersourcing, Glassdoor and Clutch.

Make sure the vendor can meet the deadline.

Analyze how quickly the vendor can execute your project or requirements.
4. Assess your Staff Augmentation Contract

Refrain yourself from working with organizations that offer one-size-fits-all agreement. This sort of agreement shows that a seller comes up short on the experience to deal with customized staff requirements. However, pick
companies that propose to deliver tailor made work services to address your issues and needs.


Wrapping Up

Redesigning of an ongoing task or introducing a new project, both of these steps require a thoroughly examined interaction to fill in as a base for successful execution. In case you are to expand your staff with
software developers for a specific task, then you have landed at the perfect spot.

Recruit the pre-vetted, totally in-house expert developers team for your software development projects. We at
Supersourcing, introduce you with a great number of options and a variety of expert
developers and designers to take your product online.
Find the right one and implement the staff augmentation model in your business to develop a new product or give a new life to the existing one.