Table of content
IT Industry has become one of the well-known businesses in Ahmedabad and some of the top IT companies located in the city with branches abroad. There are numerous companies that offer a wide range of services and ensure to deliver personalized products according to their client's requirements. Therefore, we prepared a list showing some best and top 10 software development companies in Ahmedabad.
It will ease your struggle of checking countless options in search of software development companies in Ahmedabad. In this world where everything is going online and remote working, it's become important to keep up with the latest trends. Good quality software can definitely enhance your business, customer services, attract new customers/users, and raise customer satisfaction and retaining rate.
The enlisted companies take all efforts to guide their clients in achieving their business needs, make service more user-friendly and interactive. The service is all-inclusive, including software testing and after-sales support once the software is in use. The software development companies in Ahmedabad ensure effective communication with customers from concept to conclusion to execute their all business demands.
Now, go through the list of top 10 software development companies in Ahmedabad and learn about the advantages of listed companies, their services, team, and other details. Every aspect is important to be analyzed while looking for the best partner to work on the projects which are going to be the future of your business.

Here is the list of Top 10 Software Development Companies in Ahmedabad
1.  OpenXcell
OpenXcell Technolabs Pvt. Ltd. is one of the top 10 Software Development companies in Ahmedabad. Their work is based on IT services, business solutions and software releases, mobile, eCommerce, and web development.
In addition to developing strategies for mobile applications, the company has been assisting its customers with other critical processes such as quality testing, application testing, and development of real-time solutions, bots etc. The company also provides cloud-based services.
The company was founded in 2008. OpenXcell is a CMMI level 3 company. GoodFirms, a full-fledged research company has been ranked OpenXcell as one of the "Top Mobile App Development Companies Worldwide." These kinds of software development companies in Ahmedabad are able to deliver advanced iOS and Android apps to both for customers such as start-ups and businesses.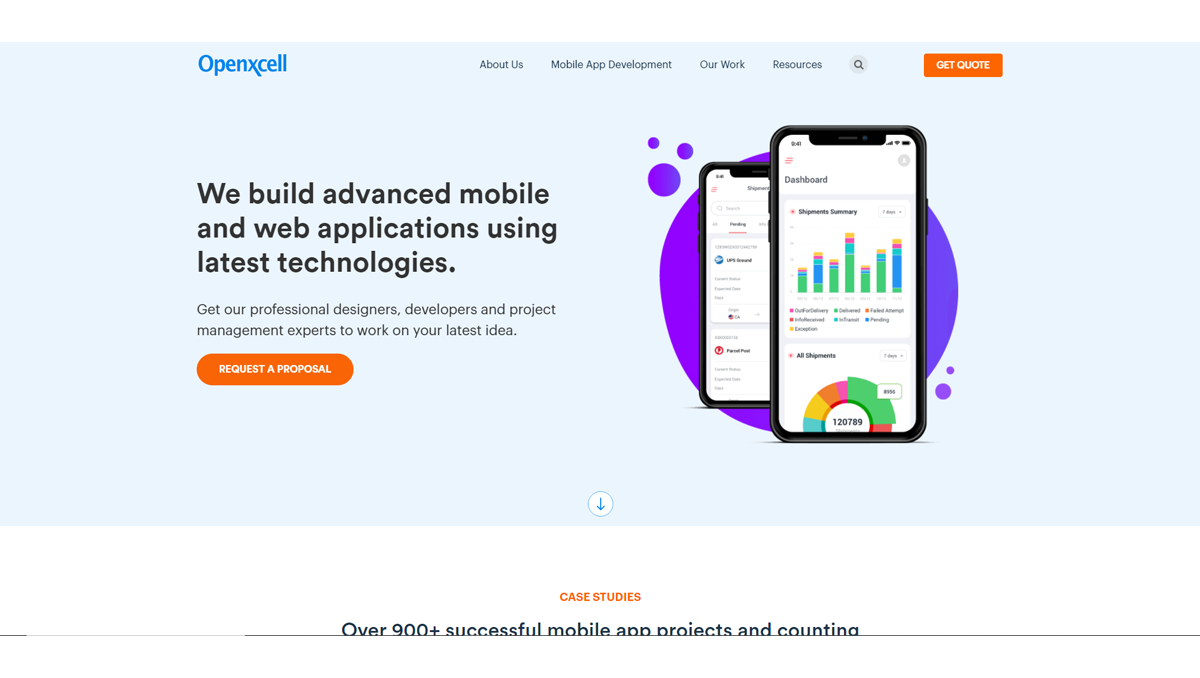 2.  SPEC INDIA
SPEC INDIA is one of the leading software development companies in Ahmedabad. Established 30+ years ago, with the vision of "Delivering Successful Business Solutions in line with International Values   Productive Values" These customers".
They have been providing services to business customers in 25+ countries by delivering state-of-the-art business solutions. The company's business USP is customer retention.
With the authentic integration of the Customized Web and Enterprise Mobility Solutions powered by Business Intelligence tools, the High Quality, and intuitive Designs they provide end-to-end solutions for client's business needs.
SPEC INDIA's Expanded Development Centers, Offshore staff collaboration, and new business models enables them to work for their Fortune 100 clients, medium, and small organizations. Their efficient team understands the international culture and ensures maximum customer satisfaction.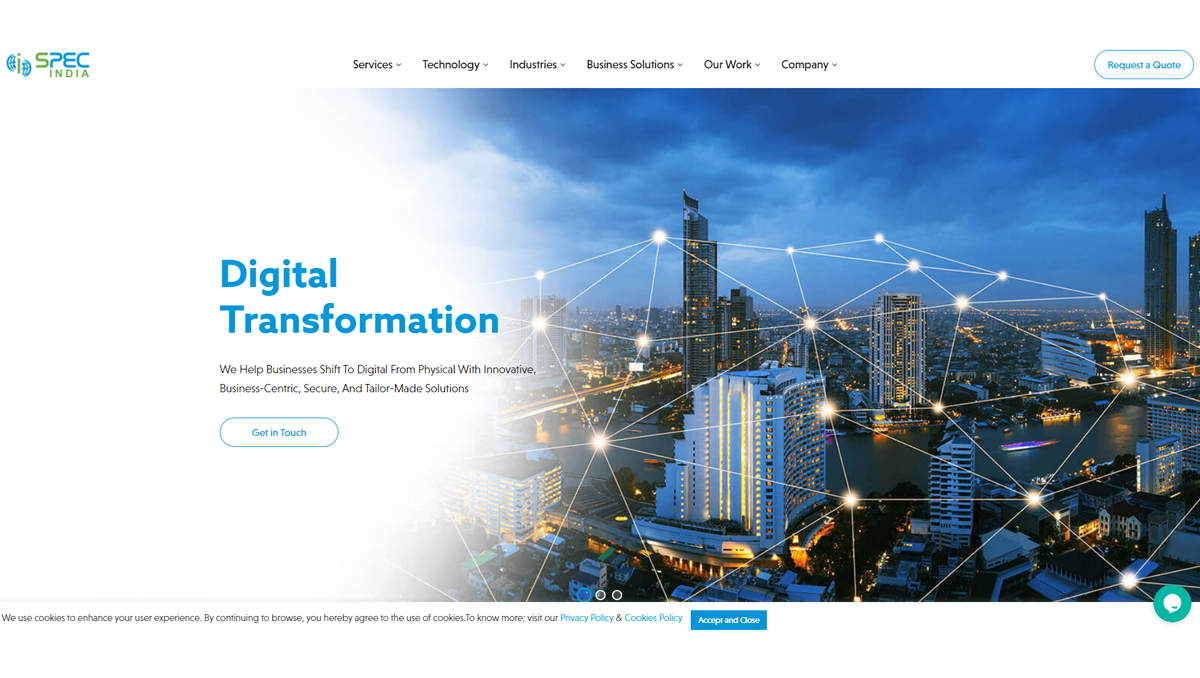 3.  IndiaNIC Infotech Limited
The world is constantly evolving as well as emerging needs that require more efficient digital solutions. All solutions start with a real idea, but not every concept can be combined with time or is as different as you think. The key is to look for a good and fast service provider. With the aim of delivering the best business solutions, it is among the top software development companies in Ahmedabad.
IndiaNIC is a growing professional team of 450 talented and dedicated members. The developer's team effectively turns client's ideas into values and turns entrepreneurial dreams into effective, flawless, and profitable digital solutions with the blessing of the latest and most advanced technology.
Their process involves filling the gaps in ideas by creating compelling stories and incorporating them into different programs, websites, and games ready to conquer the market. With new construction practices, digital storage, technology, and marketing services available to all types of businesses from small businesses, start-ups to businesses.
Till now, they have successfully delivered more than 8000 projects to various industries around the world and are proud partners for their many clients.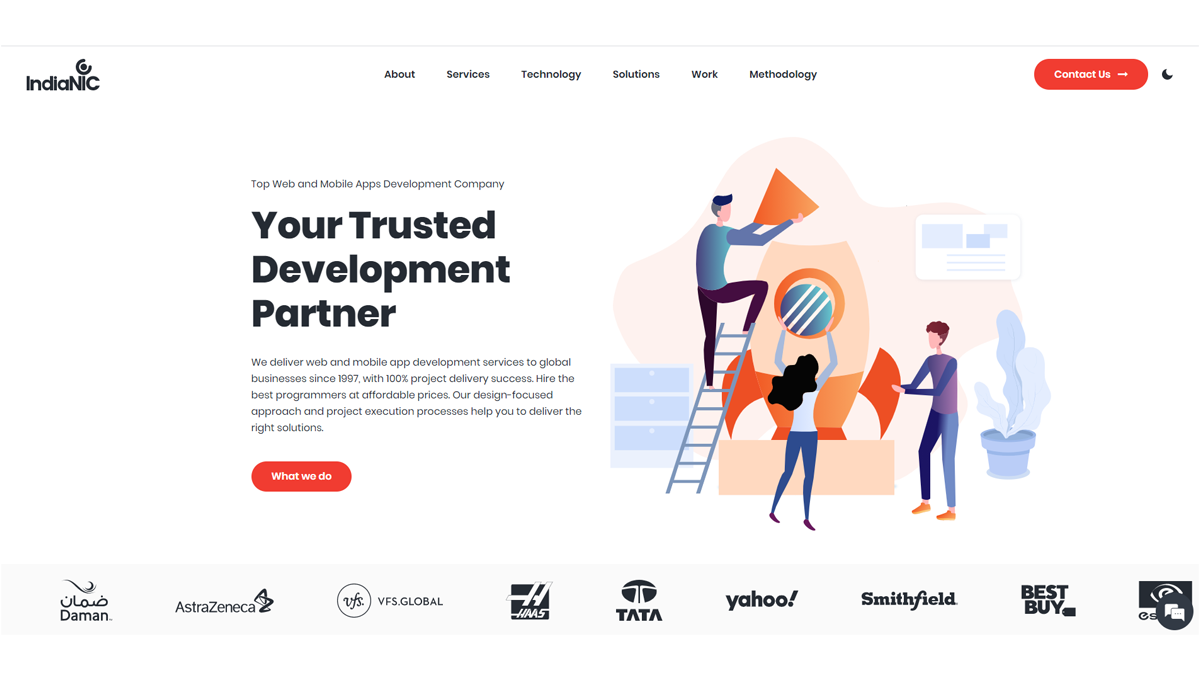 4.  AllianceTek
As a partner for IT partners and solutions, AllianceTek will help their clients to pursue their goals and use different strategies for business to see it come to fruition. They don't just follow instructions, whereas utilise the full power of your vision. Thus, they are among the top 10 software development companies in Ahmedabad.
They eliminate obstacles and heads that are often associated with the traditional release model. Their customers do not have to worry about cultural gaps or communication problems that may arise from an offshore company.
AllianceTek customers only contact their US team members who understand the needs and expectations of American businesses. The AllianceTek model is able to offer clients the best in terms of customer service while also offering cutting-edge, customized solutions at very low prices.
These kinds of software development companies in Ahmedabad take pride in their ability to deliver affordable business solutions to customers while providing them with a world-class customer service standard. Customer feedback and customer referrals are an important part of our business, so the success of AllianceTek depends on the satisfaction of their customers.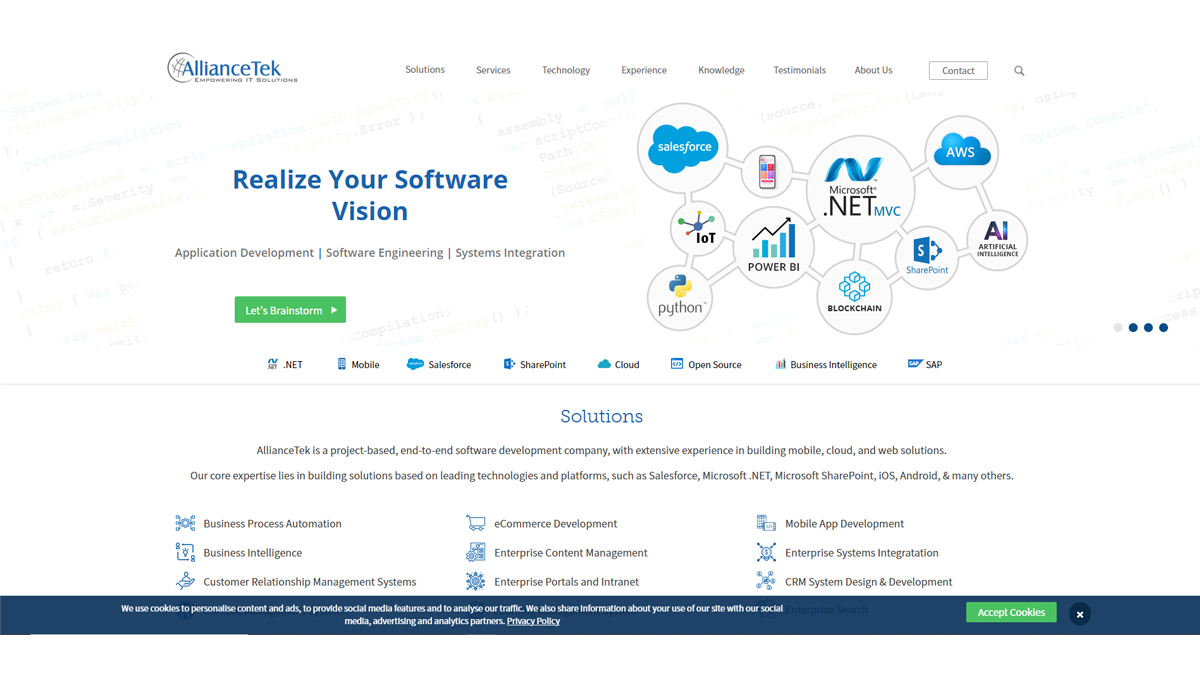 5.  Zealous System
Zealous System is a trusted technology leader in web development software and services, specializing in mobile app development on a variety of platforms – iOS, Android – and state-of-the-art technology. They believe in working together and growing up together. Therefore, it is among the top software development companies in Ahmedabad.
The theme is solely interested in coding client's success, which is why they embrace agile methods in all of their client projects to turn positive ideas into great mobile apps.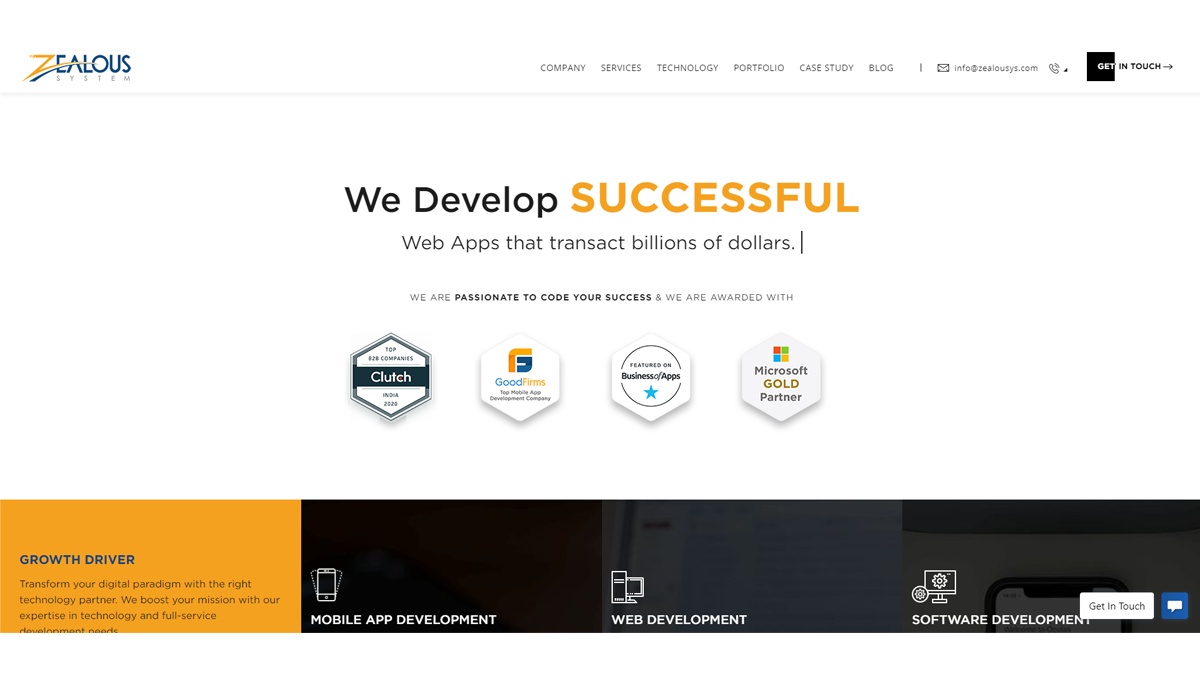 6.  IIH Global
The organization was founded in 2013 with its web development strategy to create a stamp on the IT industry. Specializing in Web Development, Website Design, Mobile Application Development, and Digital Marketing.
They provide the most skilled and experienced engineers and are among the best software development companies in Ahmedabad to work on all types of small and large projects that meet client expectations and help them grow.
It has continued to grow and expand its wings with customers around the world and build a strong reputation. It owns a development center in India with a team of 100 professionals who build the company's capabilities.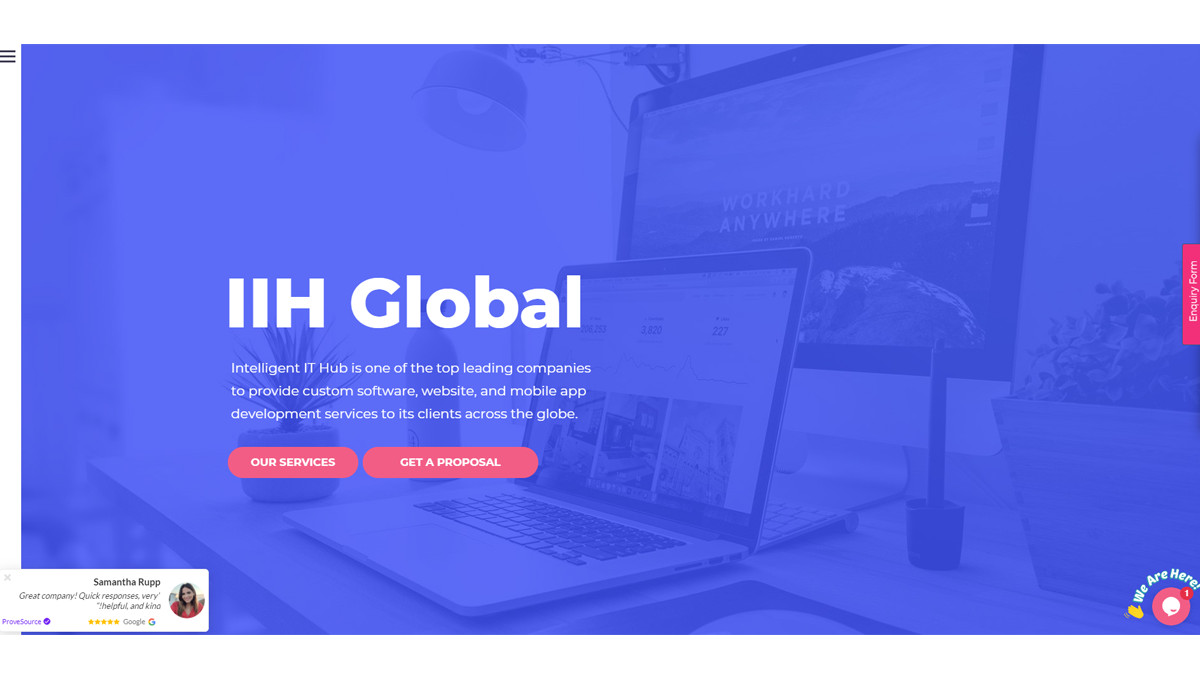 7.  Vrinsoft Technology
Vrinsoft is an IT consulting company based in India that offers premium size, clean and tidy work, targeted identification and eCommerce performance, basic visitor design that helps the client find family visitors, who frequently visit websites for shopping. Thus, it is among the top 10 software development companies in Ahmedabad.
Vrinsoft's attractive team to experience a time-honored technical experience and ideas on the flow of design innovation. These kinds of software development companies in Ahmedabad have a well-trained Microsoft staff with excellent performance and good understanding.
Finding the specific needs of the client also not only makes them happy but also worries them with all the expectations of visitors such as dislike as a result of which each visitor hears the proverb on the customer's website.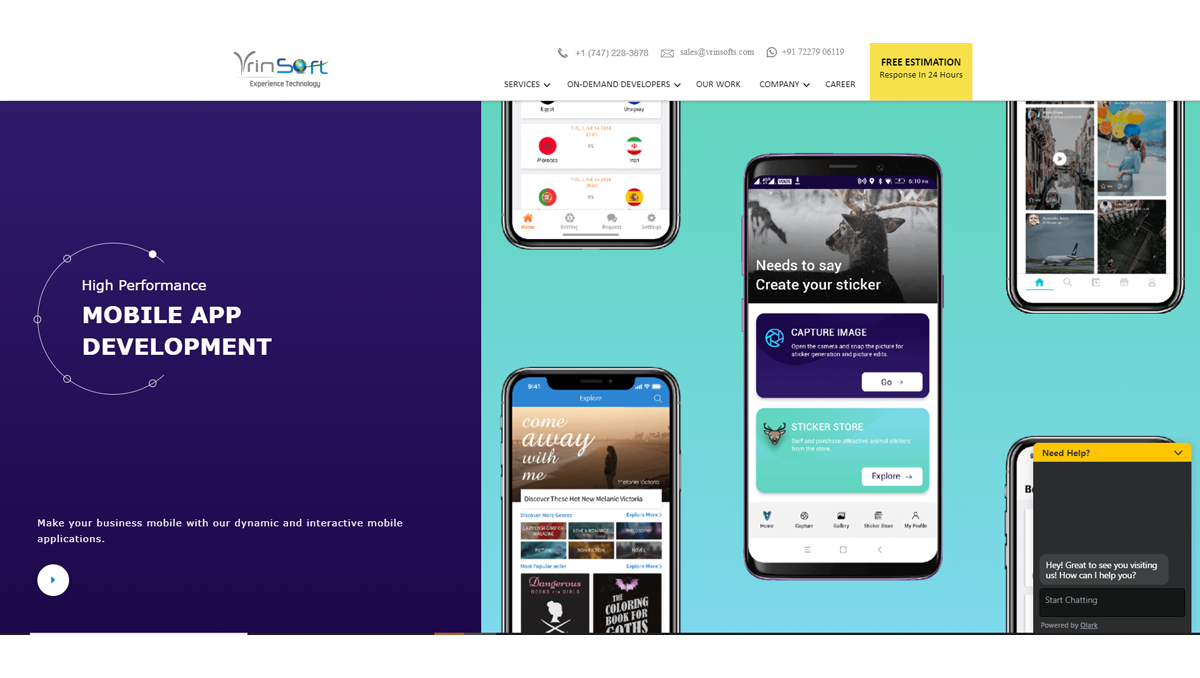 8.  Creole Studios
Creole Studios is an international organization with offices in Kuwait, Hong Kong, and India. They are an interesting team involved in web design, web development, mobile app development, cloud application development, and digital marketing. Thus, it is one of the top 10 software development companies in Ahmedabad.

They are providers of storage services and strong beliefs in creating high-quality products. They are a group of enthusiasts and evangelists, always thinking and brainstorming to come up with the best products in the software industry.
Their team of developers works hard to bring quality services to required domains. Software applications developed under their ecosystems are of unparalleled quality and accuracy. Perfect perfection is what they have learned.
They specialize in the use of mobile applications for Smartphones and current tablets for popular platforms such as iOS and Android. They also offer premium services for web-based development projects for clients and cloud-based business applications.
Their team has successfully built over 80 different projects divided into domains such as video streaming, Internet of Things (IoT), social media, bot development, E-Commerce, automotive management, SEO, online marketing, etc.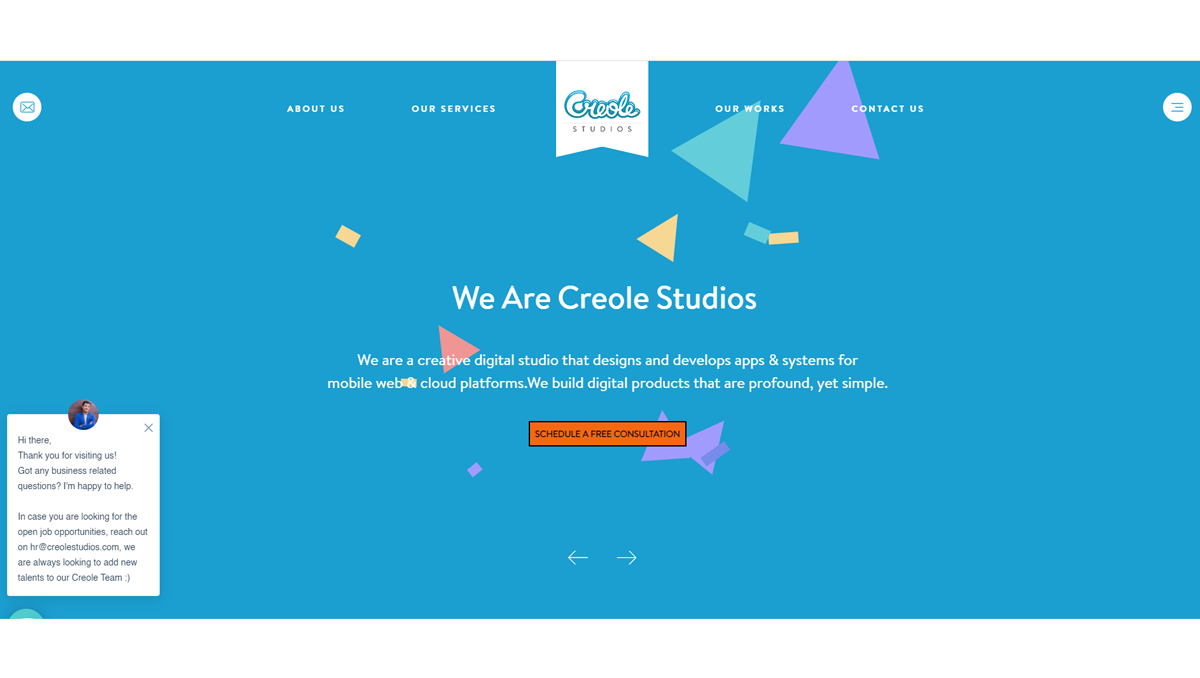 9.  Radixweb
Every Idea to Expectation Attained – is the backbone of Radixweb. Leading IT Outsourcing and Software Development company, Radixweb is backed by 20+ years of experience in delivering bespoke solutions to be the key gears in driving business growth. Hence, is among the top software development companies in Ahmedabad.
They are the psychological center of technology focused on achieving desired; motivated by technology to innovate. Radixweb is the one-stop solution for all Software Development needs.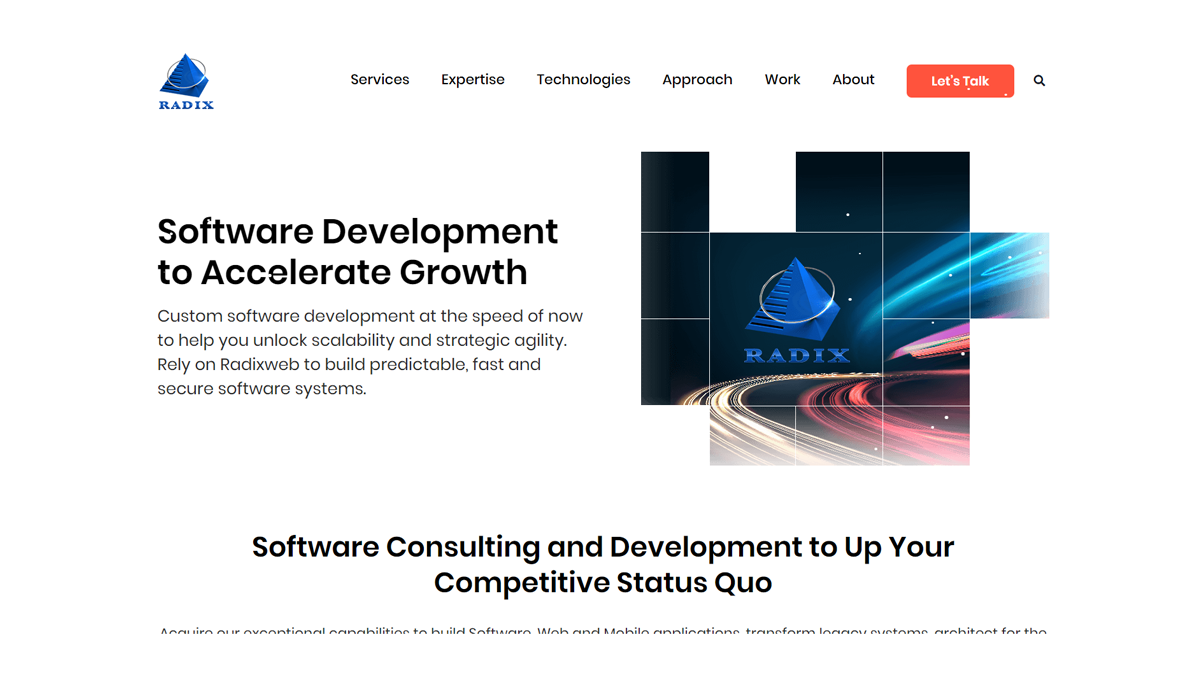 10. iCoderz Solutions Pvt. Ltd.
iCoderz is a Full-Stack mobile apps Development company and is one of the top software development companies in Ahmedabad.  It opened their operations in 2009 with a few small and powerful entrepreneurs with the aim of providing mobile app development for various business industries and segments in various operating systems.
Nowadays, the company is in danger of becoming one of the pioneers in the field of mobile app development. Within five years, they have expanded their business in terms of infrastructure and staff. Expand their service delivery by incorporating comprehensive website building solutions and development solutions.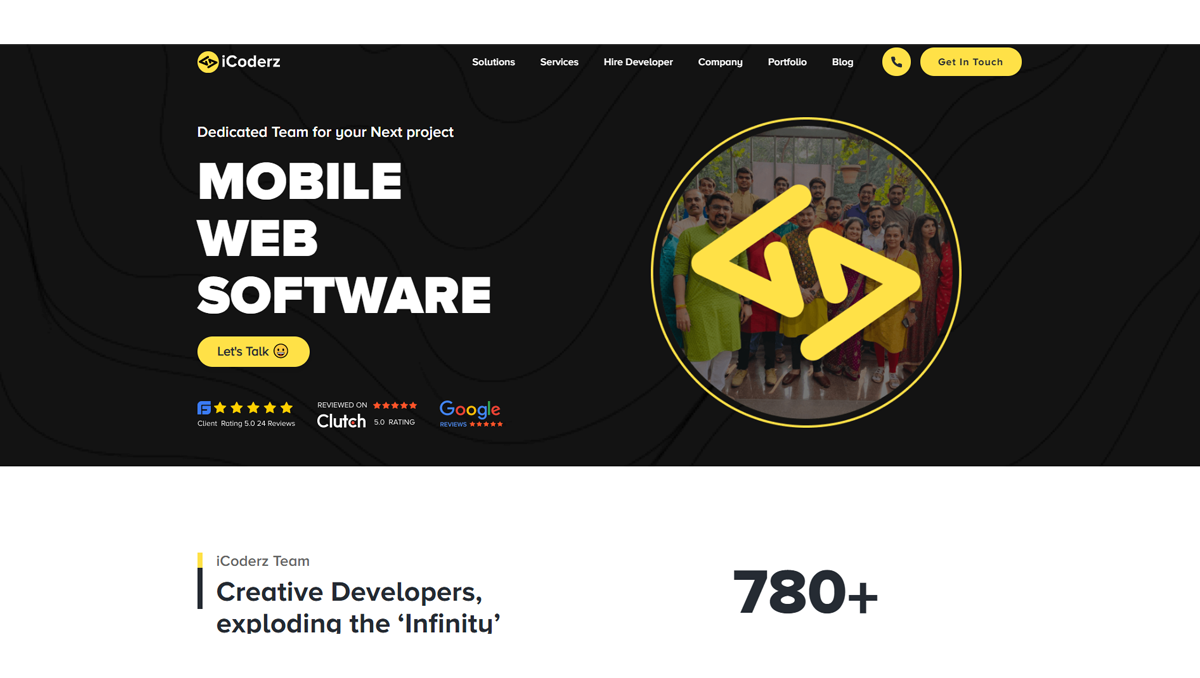 Conclusion
Now, you can easily conclude by choosing the right business solution for you. The list of top 10 software development companies in Ahmedabad will guide you select the company based on your project requirements, such as time, budget, size, expert developers, previous work or clients, and many more.
As per our research, the listed software development companies in Ahmedabad seem well-versed and expert in working on all sizes of projects, ranging from small, medium, to large. There is huge competition in the market and many website development companies exist. But the above-mentioned names are considered more reliable and popular ones. They are the best in their service delivery and are more attractive and eye-catching than other companies.
You can comfortably go with these top 10 software development companies in Ahmedabad, as Supersourcing has prepared this list after carrying out thorough research and analysis. These companies are ranked on the basis of client review, employee satisfaction, customer service as well as the development of technology.
Supersourcing would also like to invite new and established software development companies in India and other parts of the globe to participate in future analysis processes by submitting proof of their performance and being listed for registration.