The live streaming application or video streaming apps have gained substantial momentum over the years, with the emerging market and affordability of smartphones. Due to the limitless borders of live streaming, you can view events, conferences, or concerts live, while staying indoors. Live video streaming has risen by 72.4% between Q1 2018 and Q1 2019, as per a report published by Streaming Media. Such convenience opens up the possibility of new experiences, teaches new cultures and ideas, enables people to work efficiently with other people, and helps broaden horizons.
What to Consider Before the Live Streaming Application Development?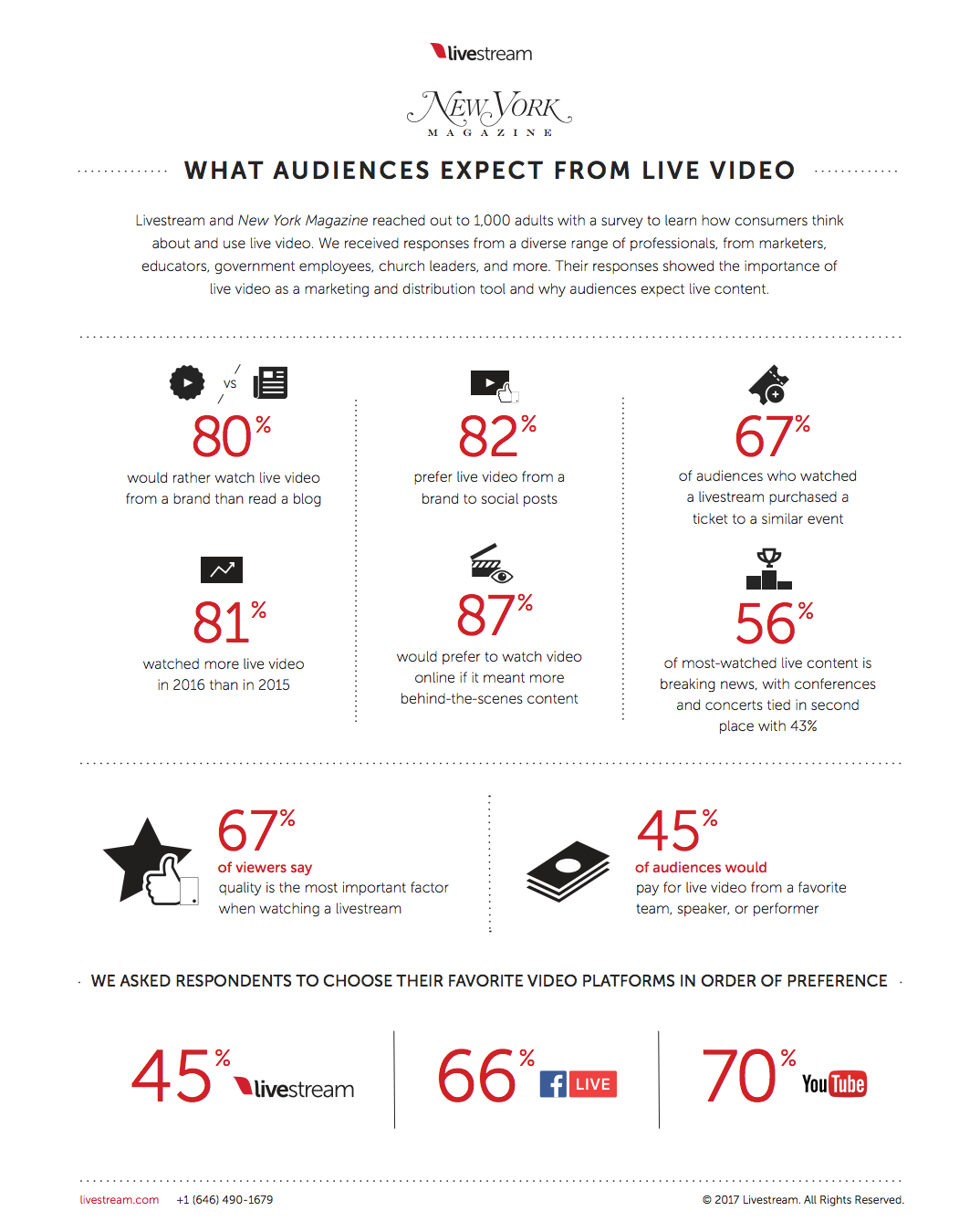 Here are some of the best practices to follow before you begin to create a live streaming application and make it stand apart from the competition:
1. Trending & Interesting Content
Most people who go live with their viewers without a content plan realize that not having catchy content can be awkward and overwhelming on camera. Therefore, it is paramount to have engaging content when streaming. 
Some tips that you can implement to create a video streaming app that engages your viewers include:
Upcycled Content from other Platforms
You might write a blog on a particular topic that has been receiving the spotlight lately. However, using that written content in your live video helps add another dimension and perspective to it.
Behind-the-scenes Content
When you show people how you work, prepare your content, and what systematic process you follow, it adds insights and respect for your efforts. People love an insight into what goes into making your content happen, which enhances the value of the finished product.
Live video is interactive, making it an excellent way to acknowledge questions and interact with your viewer community. You can organize a weekly Q&A session to answer your viewers' questions, which gives them a sense of importance and belongingness.
2. Rich User Experience
A live-streaming platform is a means of portraying yourself as an innovative and one-of-a-kind service. Therefore, the features like 360° video or even Virtual Reality (VR) will provide an extraordinary user experience. 
Emphasize providing a rich user experience and create an interactive UI. Your app UI must be easy to navigate and must display appealing animations, and offer extensive features. Be wary that design updations must be consistent and meaningful. 
3. World-Class Live-Streaming Features
Adding advanced features to your live streaming application will ensure its competitiveness with others on the market. Therefore, you can create a video streaming app on android by including features like:
Multiple sign-up options 

Diversity of options when creating a personal profile

Cloud servers for long uninterrupted streaming

Donation system for streamers

Live chat

Adjustable video quality 
The more features you include in your app while keeping the UI simplistic, the more positive feedback it will receive.
4. Security and Rights
Even a media streamer wishes for some privacy and security. Streamers spend quite some time with their viewers and might feel burned out one day. Therefore, your streaming platform must offer better privacy and give rights to streamers.
So, when you build a streaming app, provide your users with the ability to choose whom to broadcast their content. Ensure that streamers can stream their content to:
One specific individual

A particular list of individuals

Only for a specific area
How Easy it is to Create an Android Video Streaming Application?
The steps to create a live video streaming app are straightforward, and with a bit of coding knowledge, you can ace this skill with practice. Thus, it became a field of substantial interest as the live streaming industry is anticipated to hit a whopping 184.27 billion USD by 2027.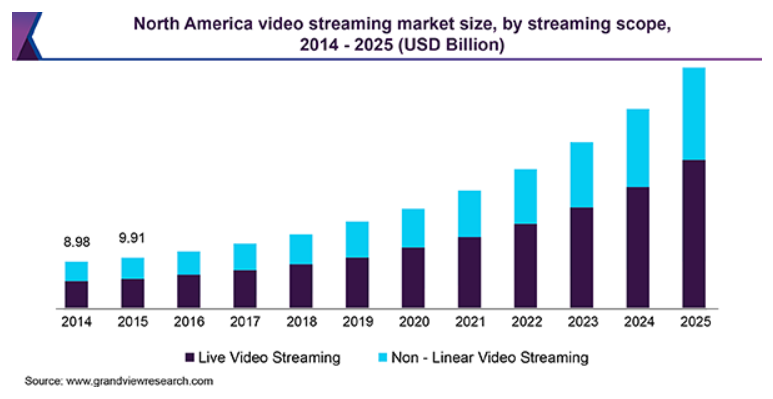 However, it is advisable to hire an app developer or a development team to work on video streaming mobile app development. The fundamental building process of live video streaming app development is simplistic and easy to follow, especially if you have a competent developer on your team who is familiar with your requirements and the necessary features to include.
Looking to Develop One? Try Supersourcing!
After going through this guide, if you feel interested in live streaming application development, visit Supersourcing, a next-generation platform developed to enable agencies to find the best tech and development teams to collaborate with. 
This platform has tackled outsourcing uniquely by vetting agencies based on various parameters and facilitating project management with the chosen agency. Therefore, Supersourcing shows you some of the best agencies to work with, that are reliable, efficient, and from all budget ranges.