Table of content

Laravel web development can take your business to the next level. It can
grow businesses in different ways with the latest trends in Laravel
development and evolution in the technology. There is currently a
significant rise in the ease of use of the PHP-based framework. It is
profoundly recognized to help web application development. Laravel Web
Development is currently facilitated with extraordinary importance,
utilizing the web architectural platform as a main factor like
Model-View-Controller.


Laravel has been supporting the process of web development easily and
effortlessly. It offers a marvelous framework to web developers that
help numerous codes' types and related functionalities. This post
decides how the latest trends in Laravel Development can deliberately
and mechanically develop business in the coming years.


Below are the few latest trends in Laravel Development that we know
about, just as those that we've tested and anticipated after extensive
research. We suggest entrepreneurs approach the prompted trends and take
them into consideration while arranging any product promotion technique
for 2021 at least.

Top Laravel Trends in Web Development 2021
1. Strong Developers Community

Community is the one that introduces a significant difference. Laravel
community claims a robust developer-friendly community having countless
designers. These dedicated Laravel developers have given a significant
contribution to the development of this very framework.


Laravel is profoundly used by the developers community to develop
market-leading websites. With such industry-wide influence and
acceptance, Laravel is a reliable framework for expert developers.
Subsequently, it is quicker, ideal, secure, and trustworthy.

2. Multiple Experiences

Multiple experiences allows users to access their web application on
multiple devices like desktop, laptops, smartwatches, smartphones, cars,
etc. However, the major purpose here is to ensure that your application
comes up visually appealing along with being intuitive and valuable.


The multiple experiences are among the leading trends in Laravel
development in 2021. Other than that, it expresses that practically 25%
of mobile applications, conversational applications, and progressive web
applications will work through a multiple user experience.


From that, we can infer that multiple experiences are among the latest
trends in Laravel development. Apart from that, we can expect that the
traditional user interaction approach with gadgets is absolutely going
to be replaced with multi-contact, multi-screen, multisensory, and
multi-gadget.

As of now, people incline toward applications developed using the
latest technologies like Artificial Intelligence and Machine Learning,

IoT

,
AR/VR, and so on. Subsequently, organizations need to provide multiple
experiences to users, other than integrating such technologies on their
web applications.

3. Blockchain Technology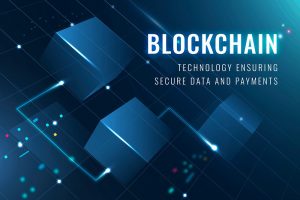 Blockchain Technology

is fundamentally an information structure that includes conditional
records, and it gives the most extreme security, decentralization, and
straightforwardness. It's also known as a records-chain structure like
blocks that are under nobody's authority. Google Docs is one of the
common and simple examples.

Cryptocurrencies have gained a lot of fame in the last 3-4 years. It
became possible because they ensured secure online transactions and
removed all the agents in the network.

Therefore, different leading organizations globally started
incorporating cryptocurrencies for allowing payments. For example,
Microsoft, Newegg, Overstock are some of the huge examples, which
currently accept Bitcoin from whosoever use their services.


In addition to that, many popular banks across the world are also
planning to invest in Blockchain on account of its high security. Other
than that, Blockchain offers benefits like upgraded security,
transparency, decreased costs, and so on

4. Automation of Testing Environment

The latest trends in Laravel development facilitates an automation
testing environment for extraordinarily accurate results as compared to
manual testing. Each developer needs to ensure brilliant standards for
applications with execution without glitches and bugs. The ultimate
objective is delivering the best performance to the customers.


Laravel is built with testing to help testing best practices, and
testing with PHPUnit is incorporated, and a phpunit.xml file is right up
for your application. The framework additionally transports with many
significant partner techniques explicitly pointed toward testing your
applications.

5. User Interfaces
A helpful UI is an entryway to the success of each website and is one
of the latest trends in

Laravel development

followed by developers and businesses. A responsive website alludes to a
responsive website design that enhances the development environment with
Internet experience for the end-users.

The idea of responsive website design is that space ought not influence
user behavior and accommodates numerous individuals from various tools
including PCs, smart phones, and tablets. Thus, making a responsive
website strengthens the usage of

HTML

and CSS for web development and reduces websites that look great on
different gadgets.


There are various PHP web development tools and frameworks that permit
you to develop feature-rich and user-friendly web applications that have
a seamless and smooth navigation. Many web frameworks accompany in-built
templating engines to develop satisfying UIs.

6. Micro-Frontends

Microservices architecture is among the most cherished architectures by
developers in the last few years. However, it offers better adaptability
and scalability contrasted with different enormous traditional
back-ends.

Indeed, even right now, there are multiple issues in the front-end as
developers need to care for humongous codebases while

designing UI
. Thus, the overall project quality is profoundly influenced by these
codebases, and keeping in mind that building a good application, these
probe to be obstacles.
Micro-Frontends (One of the most considerable trends of web
development) used to resolve those issues.
A micro-front-end is usually an architecture that permits teams to work
on front-end components independently. It further consolidate them all
to design a feature-rich application.

In other words, micro-frontend allows developers to think about a
consistent approach to deal with updates. Aside from that, it lets
developers code components independently. Thus, user interface and
functionality doesn't get disturbed.

Presently, two of the most extensive benefits of micro front-ends are
that it allows the management of code easily and furthermore permits the
reusability of codes.

Apart from that, it allows different teams to work efficiently as
indicated by the work scope. It likewise empowers launching components
independently.
Conclusion
It tends to be difficult to chase the latest trends in Laravel
development, since they change so quickly and there are many PHP frameworks too. But why not attempt? 
By following the most recent exercises in web development, you can
satisfy your users with a top notch experience. Further improve your web
application ranking, and open new markets for your services.
The user data security has been under question for a significant long
time now. This is an issue you can't disregard in the event that you
need to be a market leader in providing solutions with Laravel
framework.
Introducing your web app's users with multi-experience, you improve
your chances of turning into their #1 choice! Simultaneously, on the off
chance if you fulfill their demands in a superior manner using ML algorithms, you can draw in considerably more attention for the
application. 
However, if you are looking for an expert agency to follow such latest
trends in Laravel development, then Supersourcing is the right platform
for you. Here is the list of top Laravel development agencies
that follow the latest trends in Laravel development. They all are
experts in this PHP-based
framework and deliver quality services to their clients.