In today's market environment, mobile apps and software's are needed to have a positive impact on your customers – it helps in finding and maintaining them consistently. Software development requires a variety of features that make it larger than any other software available in the market as it may attract users. It is quite clear to say that the demand for software development is growing in recent years which have led to an increase in the number of software development companies in Indore.
With the growing trend of app development among the industry, many startups and entrepreneurs are coming to the market, which makes it difficult to find the best among the crowds. That's why we made a list of top 10 software development companies in Indore for business seekers.
We have compiled a list of the top ten Indore software development companies; it is all written down after extensive research. You can have a complete view of this list and choose the most reliable and most suitable software development companies in Indore for growth of your business.
Here is a list of the Top Software Development Companies in Indore
1. EngineerBabu
EngineerBabu is an IT services company, with a dedicated team. Armed with 250+ Geeks in three Indian cities, along with Melbourne and Australia. They specialize in creating an MVP (small active product) for startups. With a very innovative, dedicated and experienced team. Therefore, it is one of the top software development companies in Indore.
The team has successfully implemented powerful and awesome solutions that have helped clients overcome their obstacles. They have a team of smart developers, strategists, designers and vendors who are very talented and efficient. Employees are professionals and believe in delivering flawless work ahead of time.
The team has helped many startups, digital agencies, businesses (large or small) and software development companies to simplify their release experience without any hassle.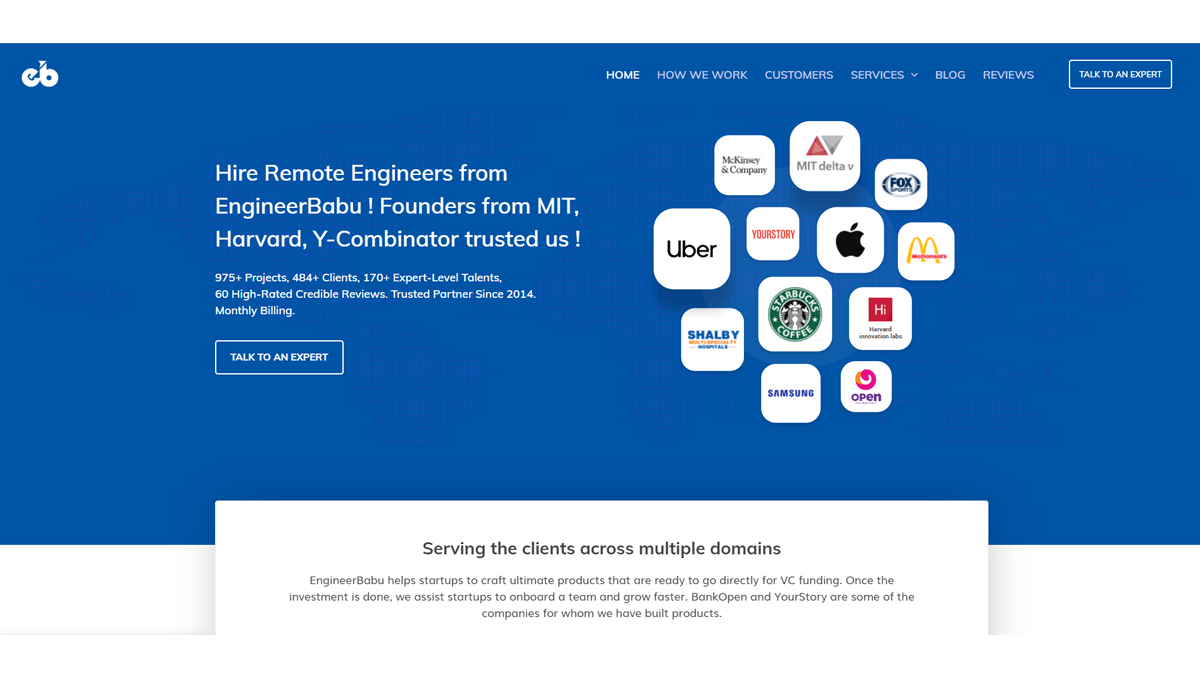 2. Systango Technologies
Systango, headquartered in London, UK, is a specialized software studio that provides IT technology services and product engineering services to various size organizations. It is a value-added technology service provider in the digital ecosystem through the delivery of agile software and reliable, timely delivery. As a result, it became one of the leading software development companies in Indore.
Its well-chosen team specializes in web and business development, mobile applications, QA and DevOps. The team provides full service from the scale to get started on various verticals such as Hospitality, IoT and Fin-Tech. They use AI, Learning Machines and Blockchain to open up the next phase of digital entrepreneurship for traditional businesses.
Our in-depth industry knowledge, multi-platform technology, and the ability to generate value can help clients achieve their business goals.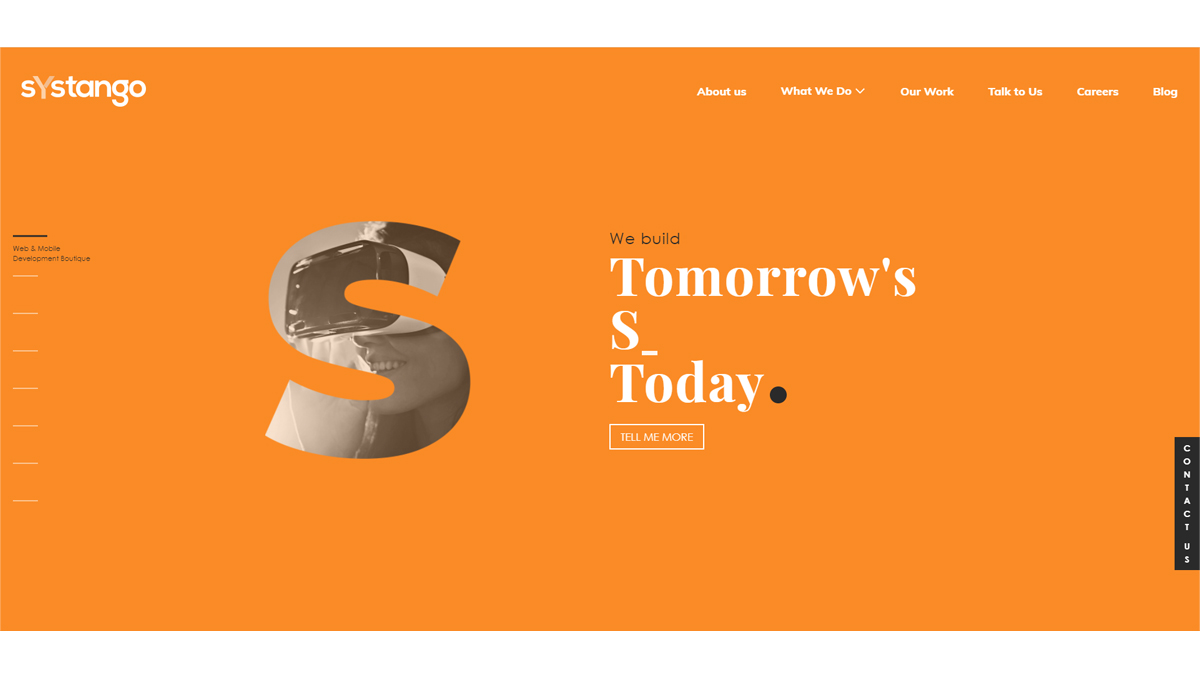 3. Simpalm
Simpalm is a mobile app and web product company that has been delivering solutions since 2009. It offers full health enhancement services including UI / UX construction, development, testing and support. As a result, such quality work is among the top software development companies in Indore.
The team delivered 250+ App and Web solutions for Startups, Enterprises and Government. They have offices in the DDC and Chicago, and serve clients throughout the United States.
Their team of professional developers has achieved 97% success in delivering on time and on budget, much higher than industry standards. They make sure to understand the needs of each client and follow the process of turning the idea into a reality.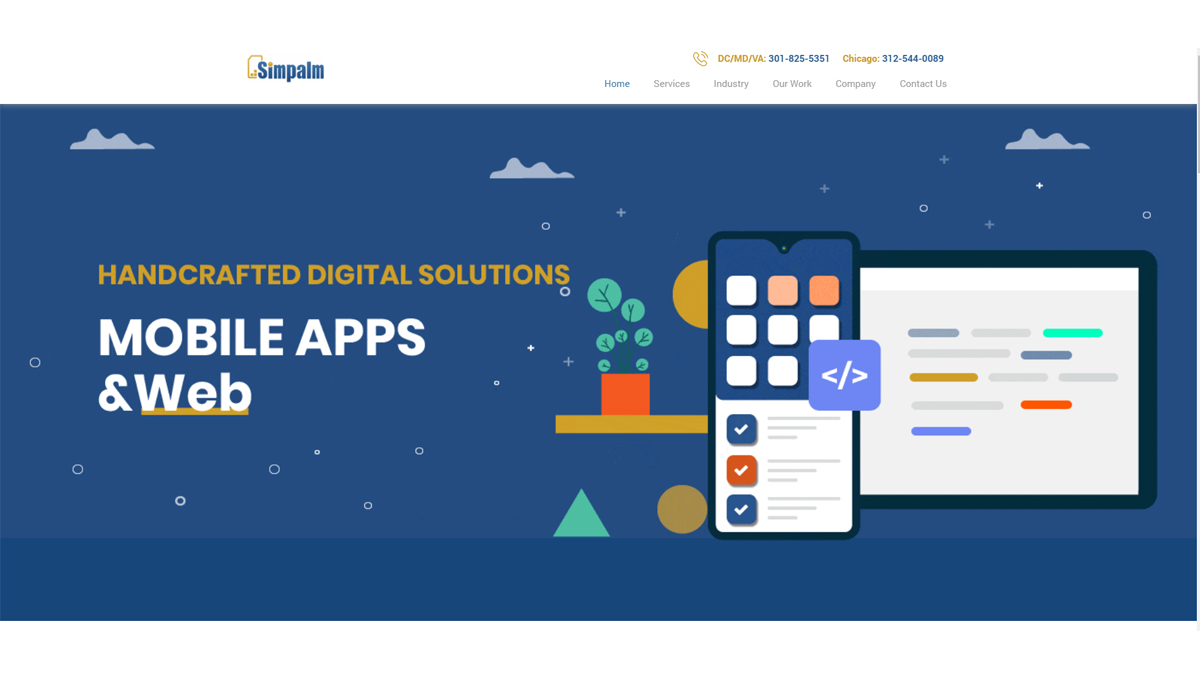 4. Chapter247 Infotech
Chapter247 Infotech is a fully-fledged software partner focused on building, building and developing technology solutions by integrating Web, IoT, Analytics, AI and Cloud technologies. Their global customers include organizations from Enterprise, Midsize to startup. Therefore, with the delivery of high quality services, it became one of the leading software development companies in Indore.
In the course of 7+ years, they have introduced more than 100 products and aspiring customers in industries such as E-commerce, financial services, health care, education, shipping, energy and marketing. The company offers an unparalleled combination of business technology and technology.
They make sure they work with customers to better understand their business needs and objectives, and then develop solutions that meet those needs and achieve business objectives.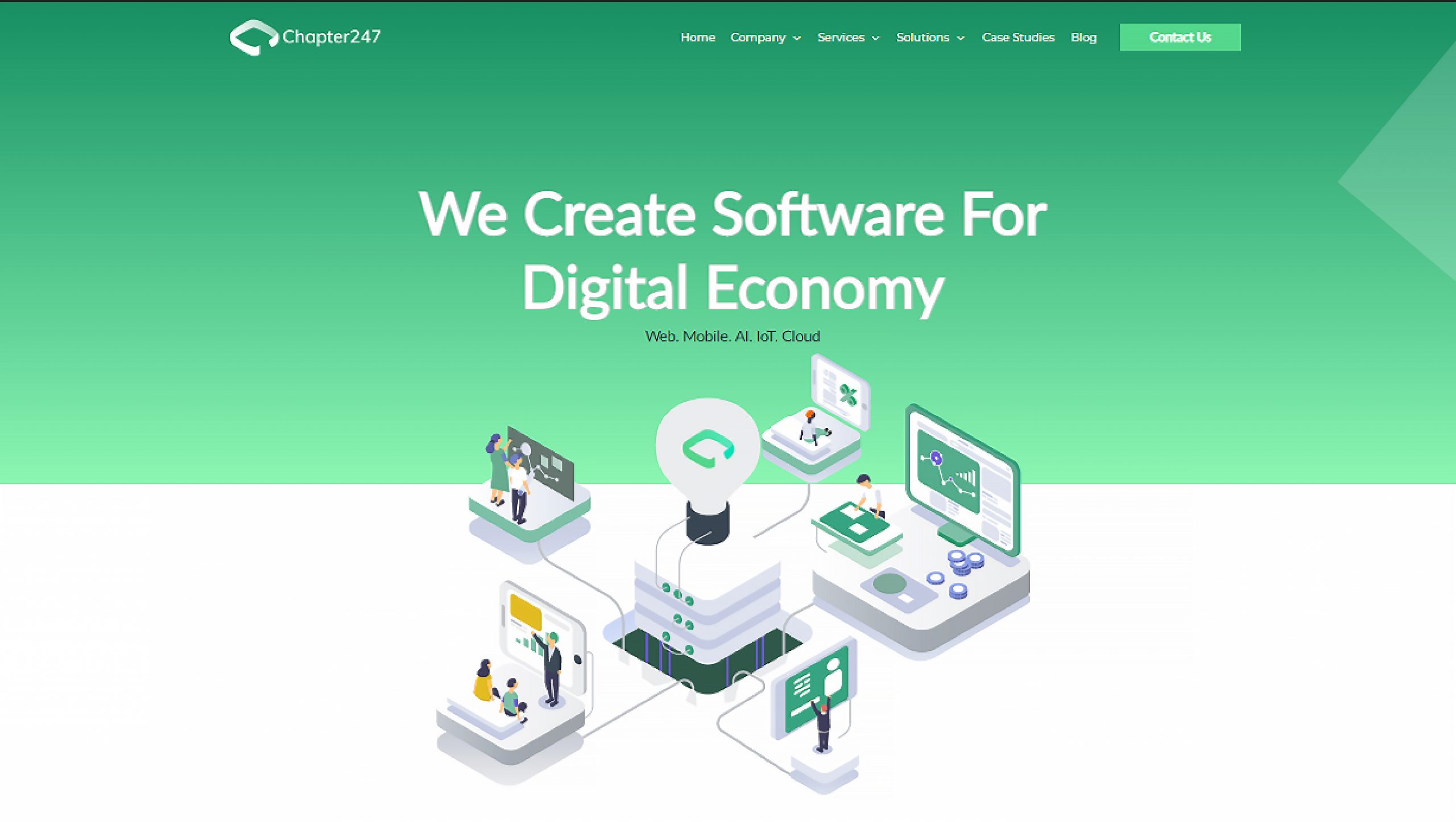 5. CitrusLeaf Software
CitrusLeaf is a design, development and innovation lab based in Indore (India) and Boston (USA). Their main focus is on making the best of the digital products of the world's leading brands. As a result, it became one of the top 10 software development companies in Indore.
Their name and function are trusted by businesses and beginners alike, and the team is made up of talented and intelligent minds. Their job is to be an additional resource for customers.
They work a lot with companies and brands that may or may not have their own internal team and need more artistic promotion. As a result, their team consists of experts from various businesses and startup backgrounds.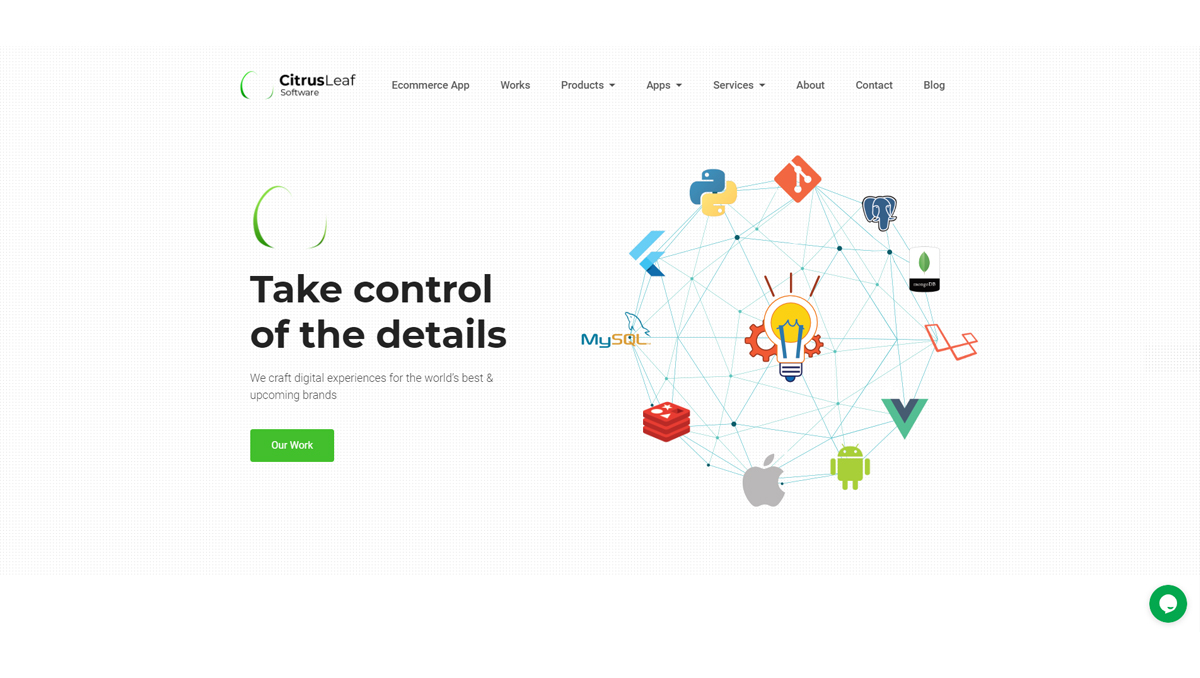 6. 5Exceptions Software Solutions
5Exceptions Software Solutions Pvt. Ltd. Ltd was established in 2015, with 5 engineers working together since 2007, aiming to set up a reliable IT delivery partner on which clients can rely. Eventually, with their quality work they turned out to be one of the top 10 software development companies in Indore.
Their team consists of highly skilled and competent project managers, software developers and testers who work with a focus on quality and timely delivery. 5Bounding for business empowerment by empowering digital transformation and simple business processes.
They aim to create and deliver easy-to-use software products that maximize business profits. They have worked in many industries, have received great exposure that enables them to meet the requirements but have made a significant contribution by providing recommendations where needed.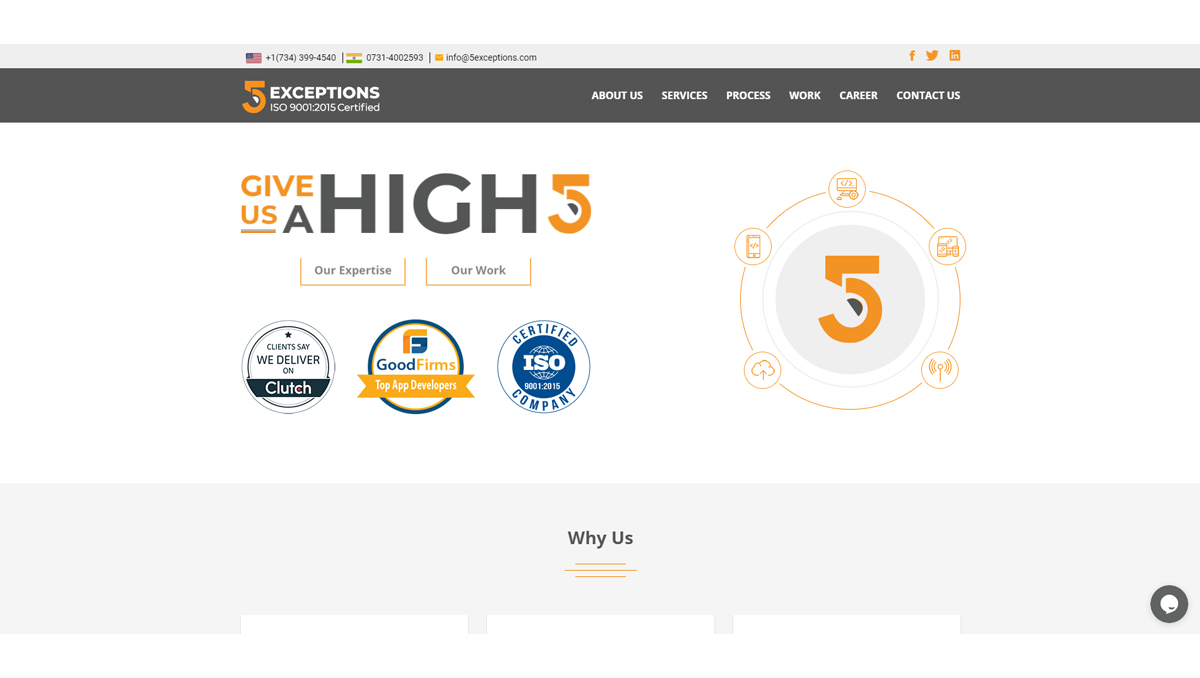 7. IBR InfoTech
IBR InfoTech is one solution to stop all kinds of design and development problems. It is a leading software development company that provides state-of-the-art services in the field of web design, web development, e-commerce, and mobile application development. Therefore, it is one of the top 10 software development companies in Indore.
They offer a variety of web development related services and offer solutions that simplify the way you do business. The engineering team is always looking for new ways to find new IT solutions. The company is constantly trying to improve its service through research and research.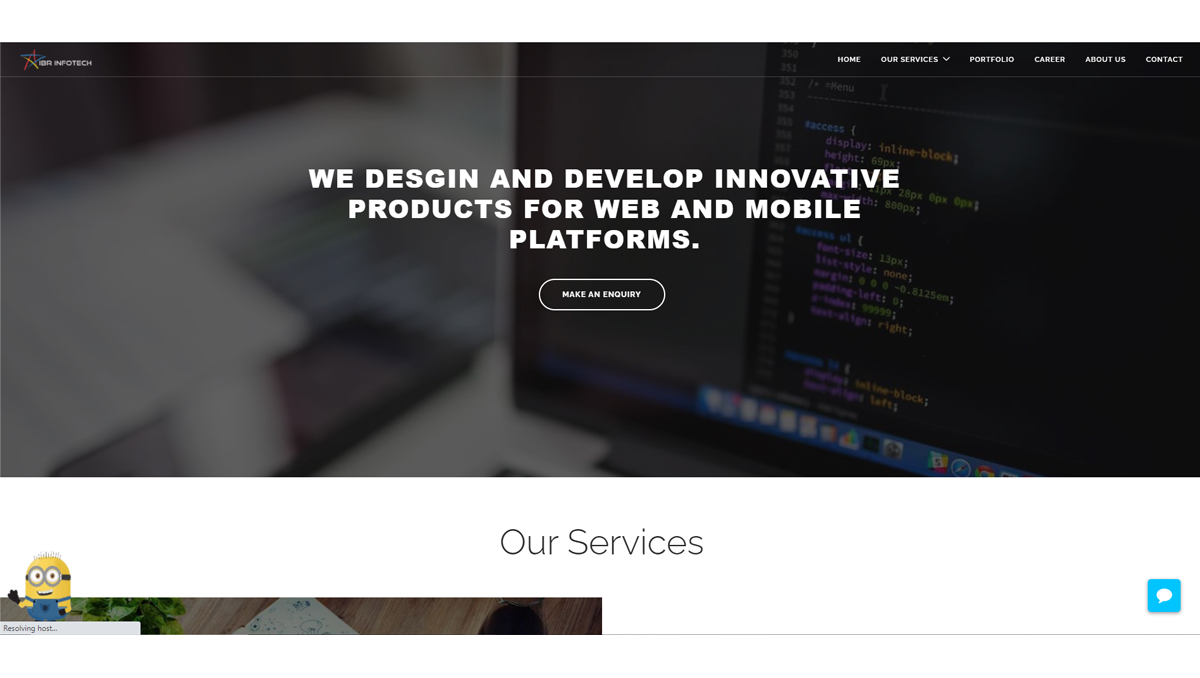 8. Systematix Infotech Pvt. Ltd.
At Systematix, they believe in creating applications that help companies lead the way. Since 2005, they have successfully delivered more than a thousand projects to clients in the US, UK, Australia, Dubai and Singapore. Therefore, at this stage and quality of work are considered one of the top software development companies in Indore.
As the name suggests, they are inspired to approach any formal development project that provides transparency and clarity to the client being implemented. With more than 250+ resources across the range of advanced technology, they are designed to be a fully-fledged technology partner in the journey of customer growth. They provide clients with the flexibility of various engagement models to suit the needs of their business.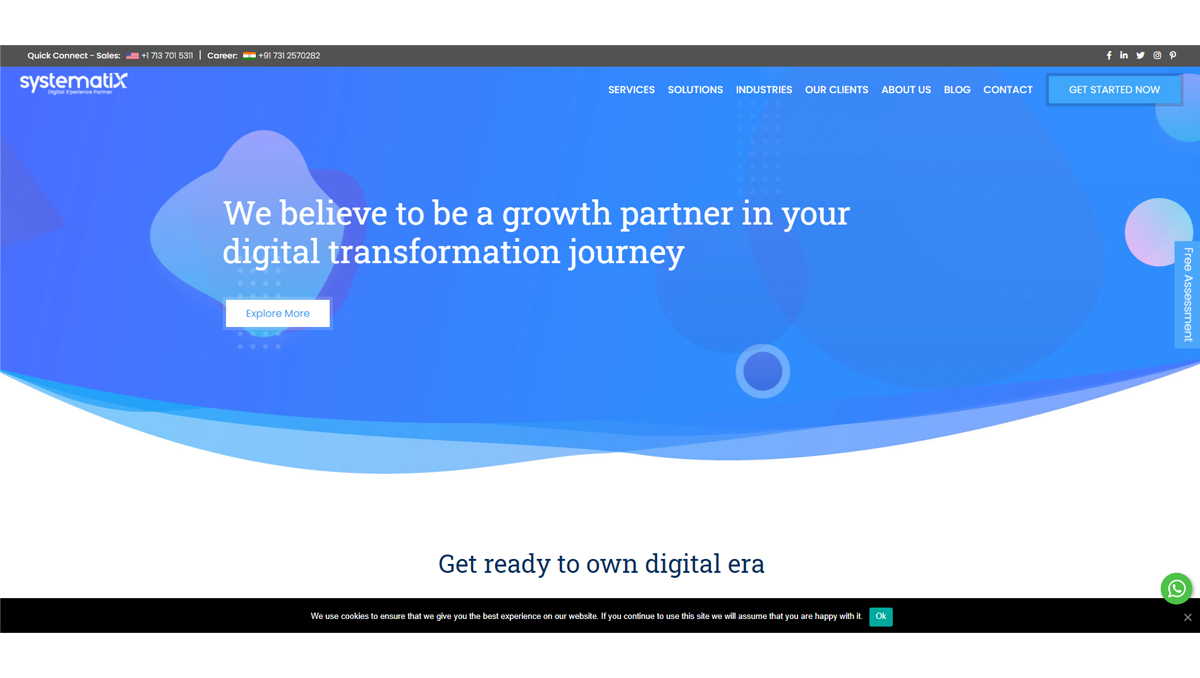 9. LinuxBean Solution
In LinuxBean, they are always approaching briefly with a full view. They work extensively as a back-up team in the writing/construction of prestigious Design studios, Marketing agencies, Web Development companies from the USA, Central Europe and Australia. Besides, with their high quality work, it is considered one of the top 10 software development companies in Indore.
The company has grown into a medium-sized state-of-the-art company for complete software development and software development, with a digital division capable of boasting professionally before and after in-house development. Driven by the beauty of ideas, it produces artistic, intelligent work. With the quality of work and great learning they have grown every year since the inception of 48 different employees, while maintaining the founding principles that encouraged the formation of this organization.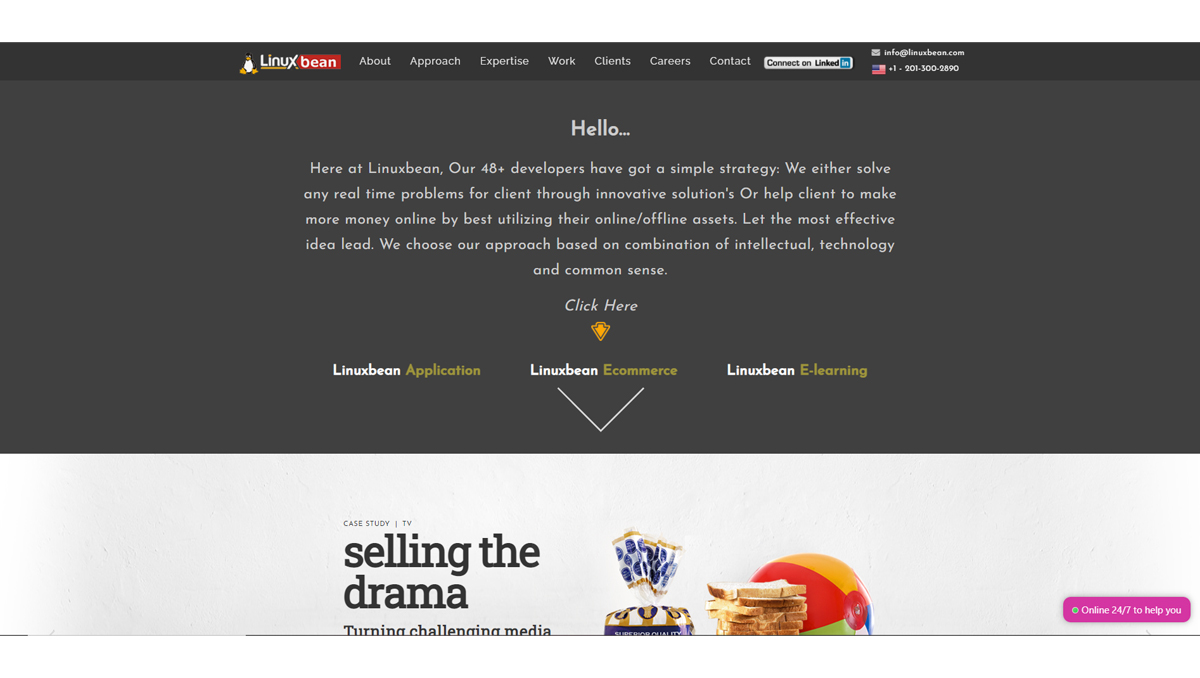 10. 47Billion
47Billion product engineering services company focused on final product development to the end. They follow the right direction to bring about the best outcome or business solution for their individual customers. Therefore, it became one of the top software development companies in Indore.
Their professional engineers understand each business environment, then define the product requirements, visualize the product at all final customer contact points, design accurate communication sites, develop solid and awesome construction, raise the right infrastructure stack, and improve high-quality, sustainable products and a large number of end users.
The team has successfully implemented numerous projects in telecom, logistics, agriculture, ad-tech, tourism, education, health, ERP for SMEs, IoT, and Digital signage and Kiosks. In addition to our services, they have produced in-house tourism products, smart travel, video conferencing and work collaborations.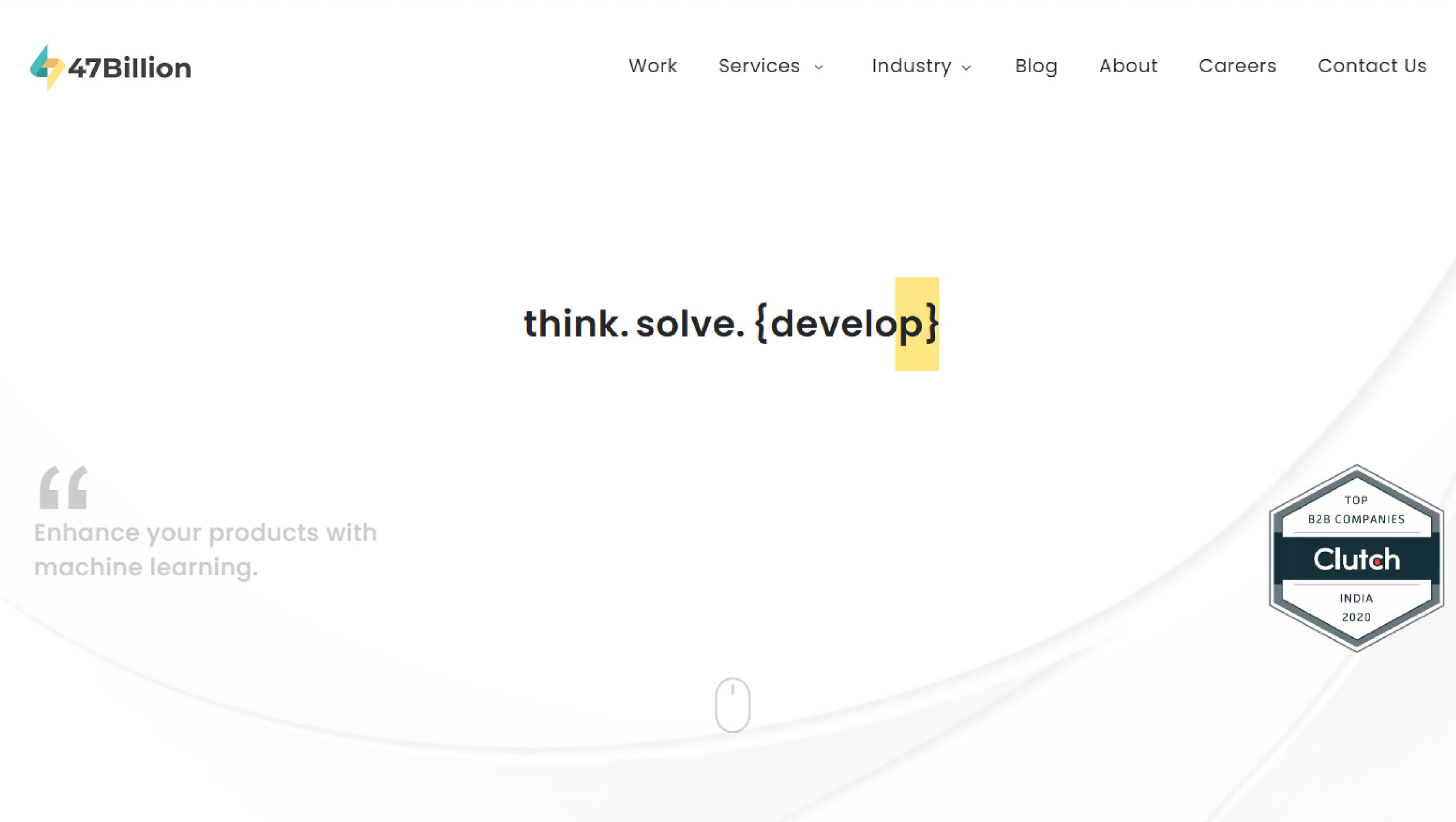 Conclusion
Being a future IT center, Indore is a hub for major development firms. The IT companies in Indore have seen that application and software development are popular among businesses to gain maximum access. Therefore, the updated list of the top 10 software development companies in Indore, will definitely help all business seekers to choose the right business partner.
Software development will help companies create more sales platforms. You do not have to be restricted to a specific type of platform user. You can target clients on a variety of platforms and thus increase your sales.
The companies listed above have worked with many clients around the world. Therefore, they ensure an accurate understanding of the target market region and their economy. Companies are registered as software development companies in Indore and provide persistent, attractive and powerful customer solutions to consumers around the world.
Supersourcing also invites new and established software development companies in India and around the world to participate in future analysis processes by providing proof of their effectiveness and being listed.