Custom Software Development is the designing of software applications to serve the definite purpose of the user or set of users associated with that software. Here, it requires ordering, development, and release of specific software products which are customized for a single detailed unit. Hence, to make your digging easier, we compiled a list of top 10 software development companies in the USA.
We have tried to get the best software development companies at a single plate, who are focused on developing custom software along with best quality. So, overall you have landed at the right place to choose the right option among these enlisted software development companies in the USA. As we understand, a software is the building block of any business, so going with the best development company and yielding the quality solution is mandatory for the good business future.
However, moving ahead with this blog, you will find a lot of valuable and necessary details about these software development companies in the USA. So, to help you in building your business and attaining the right business solution, we have prepared a detailed information of such companies.
In this blog, we can assure you that you are going to have a thorough view of all the enlisted companies below. It will definitely help you to choose the most reliable and suitable software development companies in the USA for your business establishment and growth.
Here is a List of the Top 10 Software Development Companies in the USA.
1. Fingent
Fingent is among the top software development companies in the USA, based in New York.  They provide End-to-End Services, Counseling Services, Business Consultations, Application Development and Maintenance Payments, Business Process Release. They have successfully built complex solutions for companies working in different sectors, such as Financial Services, Real Estate, Logistics, Healthcare, and Media.
Fingent has its presence in New York, Boston, Melbourne, and Dubai as well as having R&D centers in Kochi and Trivandrum, India. It is a business software development company marking its presence worldwide with more than 300 employees all over. The company is also working as a trusted technical advisor for more than 150 businesses, including startups, SMBs, and Fortune 500 businesses.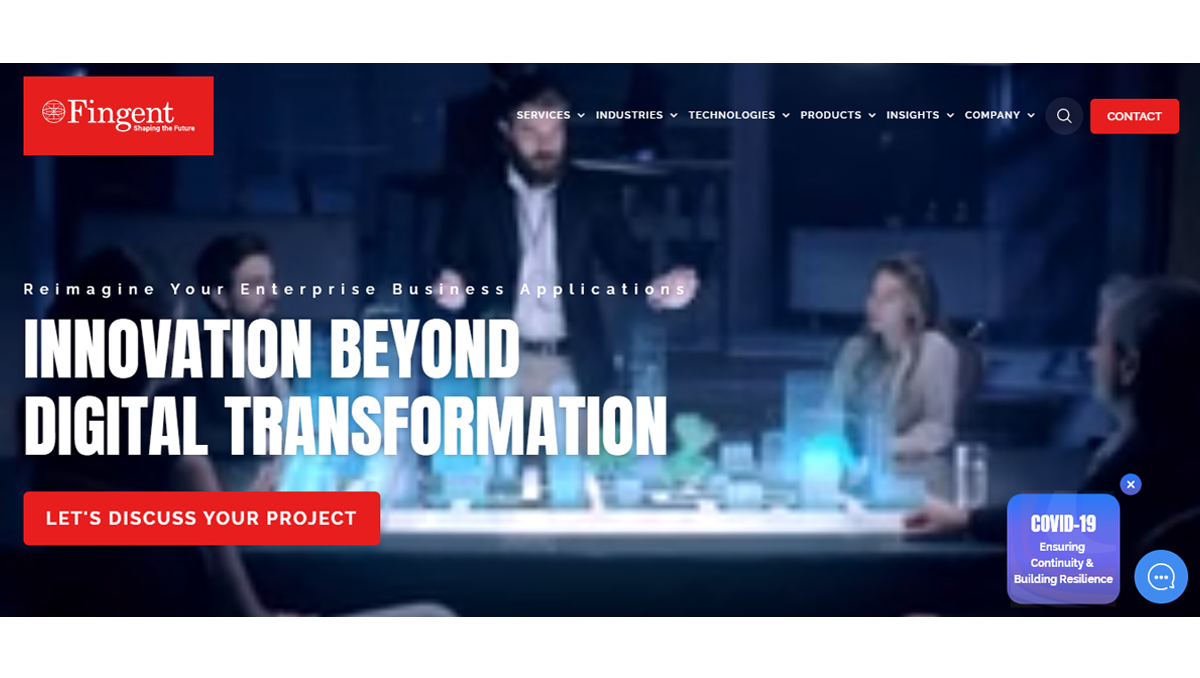 2. Atomic Object
Atomic Object is an expert name in building web applications, mobile, desktop, and devices. They help companies develop and grow customizable, reliable, and easy-to-use custom software products. Thus, they are considered as the most familiar name for software development companies in the USA.
They have an efficient team of designers and developers that can bring their clients vision to life – from design to functionality. They also support risk reduction, making smart trades, and get the most affordable value in your budget. Atomic Object has its offices in Grand Rapids and Ann Arbor, and efficiently serves the national customer base – from scratch to Fortune 500. Whatever your market is, they ensure to help you in changing the status quo and enable you to outstand from your competitors.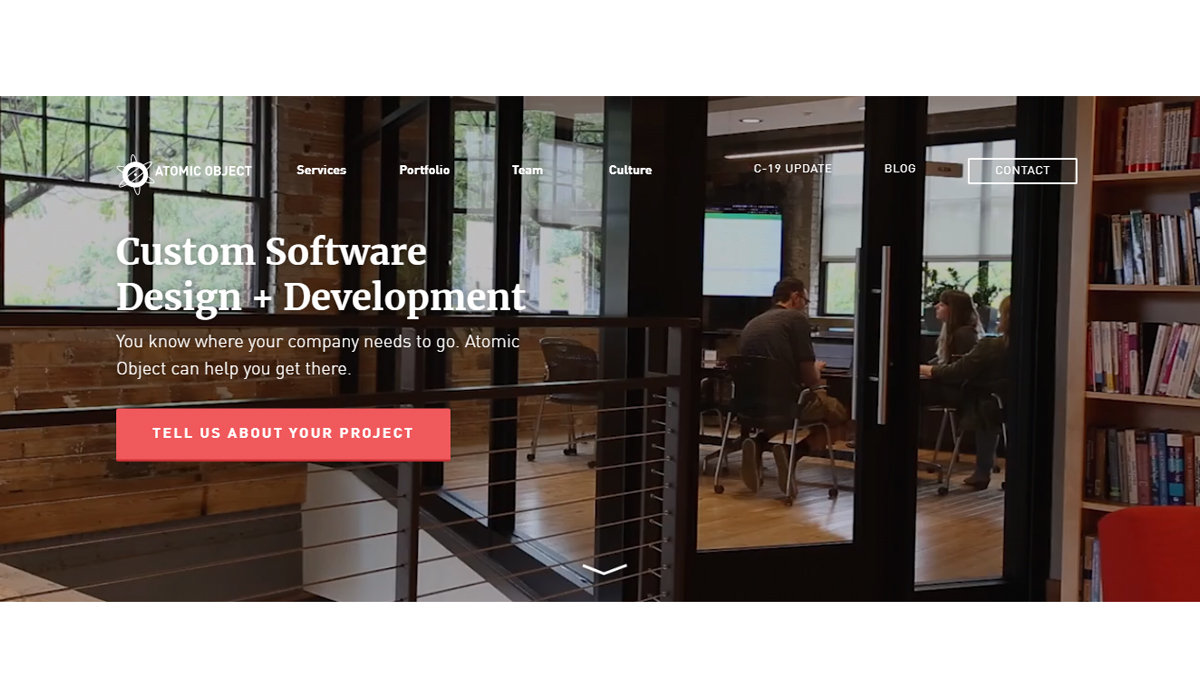 3. Spire Digital
Spire Digital is one of the digital product or software development companies in the USA. They are the names that can brilliantly transform business through design and technology. Being into the market for more than 20 years, they have provided strategic consultation, user experience design, software development, DevOps, digital marketing, and the expansion of staff at the world's top companies.
As well as, with their creative art, they developed numerous products based on the web, mobile, IoT, wearable, AR/VR, AI, or blockchain to help startups in building successful businesses. Spire's services are focused on the products and new needs of our customers, which has led to critical business use that seizes opportunities to increase revenue, efficiency, market share, and customer satisfaction.
Many companies rely on Spire's technology to develop industry-leading products to further global business objectives, such as AT&T, Berkshire Hathaway, DaVita, Dish Network, Experian, Inspirato, Lockheed Martin, MillerCoors, Rent-A-Center, Starz, USDA, US The Navy, Western Union, and. They had also worked with more than 400 technology initiatives.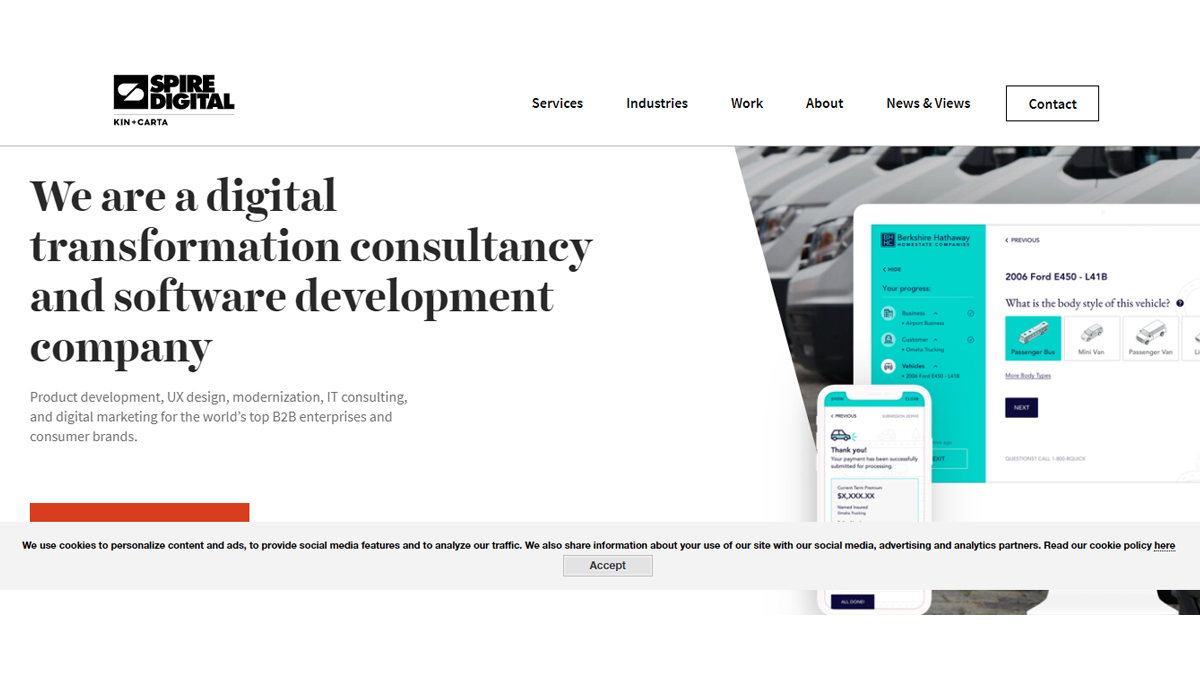 4. Praxent
Praxent knows and acknowledges that all of its clients want to be a leader of savvy, pragmatic innovation. Hence to do so, it requires a modern approach and intuitive digital experience for customer service. This new and modern work approach makes Praxent to be enlisted into top 10 software development companies in the USA.
They believe that there is always a way to improve their digital customer experience without betting on the farm in writing all-or-nothing. They understand that such software applications are going less and less, hence they have compiled a fast-paced team of 70+ software designers and engineers to introduce over 300 changes to software in a span of 20 years.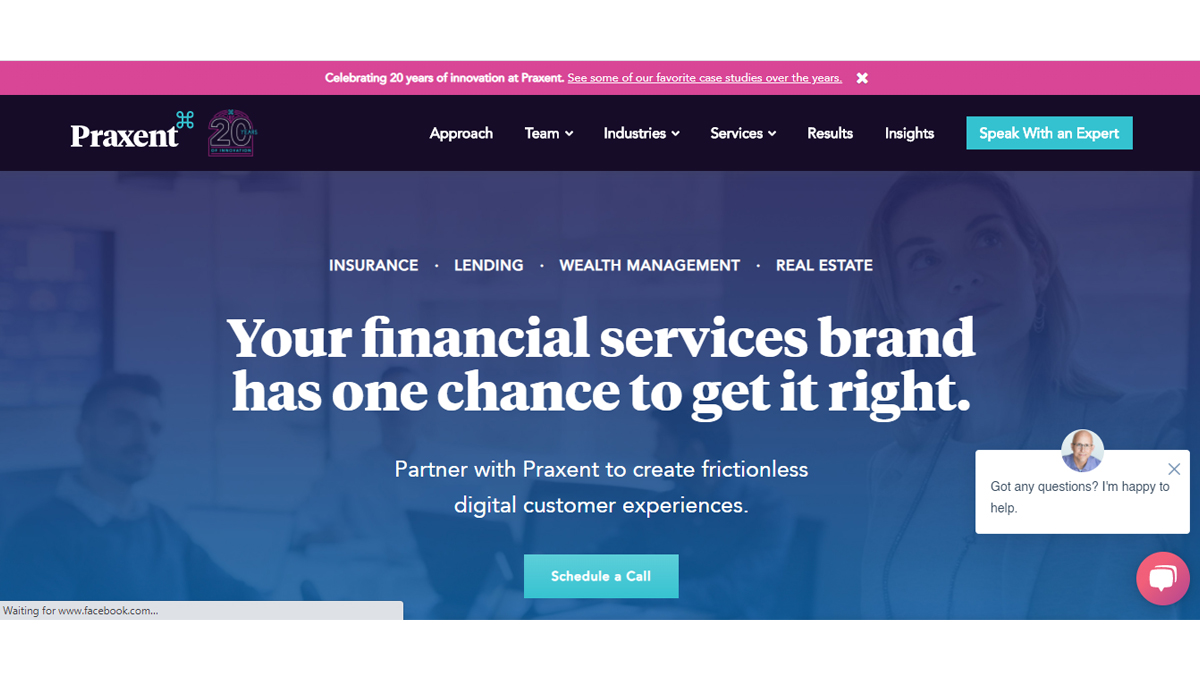 5. Trigent Software
Trigent is one of the most looked-up software development companies in the USA by clients in software solutions. The company has its headquarters in Southborough, MA, with development centers in Boston, Bangalore. As a certified company ISO 9001: Trigent provides proven results to Independent Software Vendors (ISVs) vendors, Fortune 500 businesses and SMBs in High Tech, Healthcare, Education, E-Commerce and Manufacturing businesses.
Trigent was founded in 1995, and has always been recognized for its solutions to success, strategic understanding and efficiency. It effectively provides offshore software development, product development, web and customization, product engineering, mobile application development and SharePoint Consulting testing, cloud, SaaS, system integration, asset migration, software quality assurance and testing, AS / 400, and technical support services from its maritime development center in Bangalore.
The purpose of Trigent is to empower customers to 'Overcome the Limits' of competition, manufacturing, technical difficulties, time, and budget constraints through the development of marine software and export product engineering.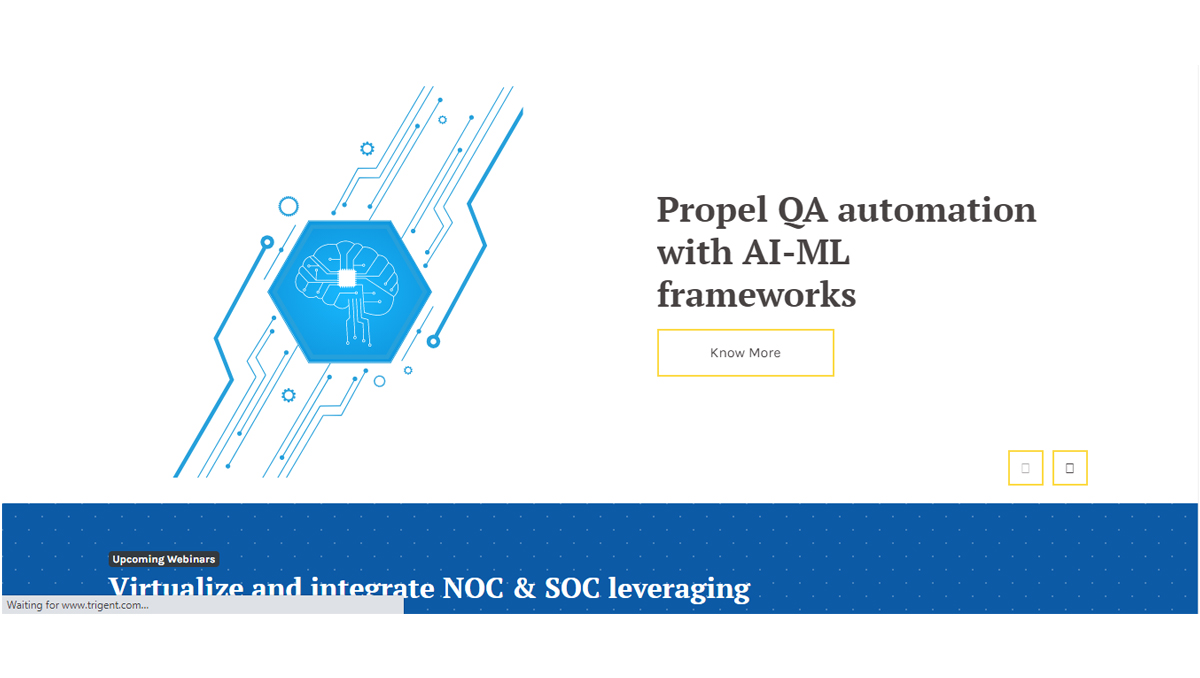 6. Saritasa
Saritasa is a full-fledged source of Software App, Web, Software, Real Virtual, System Architect, and IoT Solutions provider who specializes in the development, development and integration of complex technologies. Founded in 2005, Saritasa's headquarters are in Newport Beach, CA.  It is among the top names in software development companies in the USA.
The Saritasa team has 140+ qualified developers and has delivered 1000s of software, hardware, and mobile application projects. Their clients include new startups and businesses across a wide range of verticals including life science, marketing, technology and advanced technology. Their customers rely on their expertise, reliability, and speed to bring new things to reality.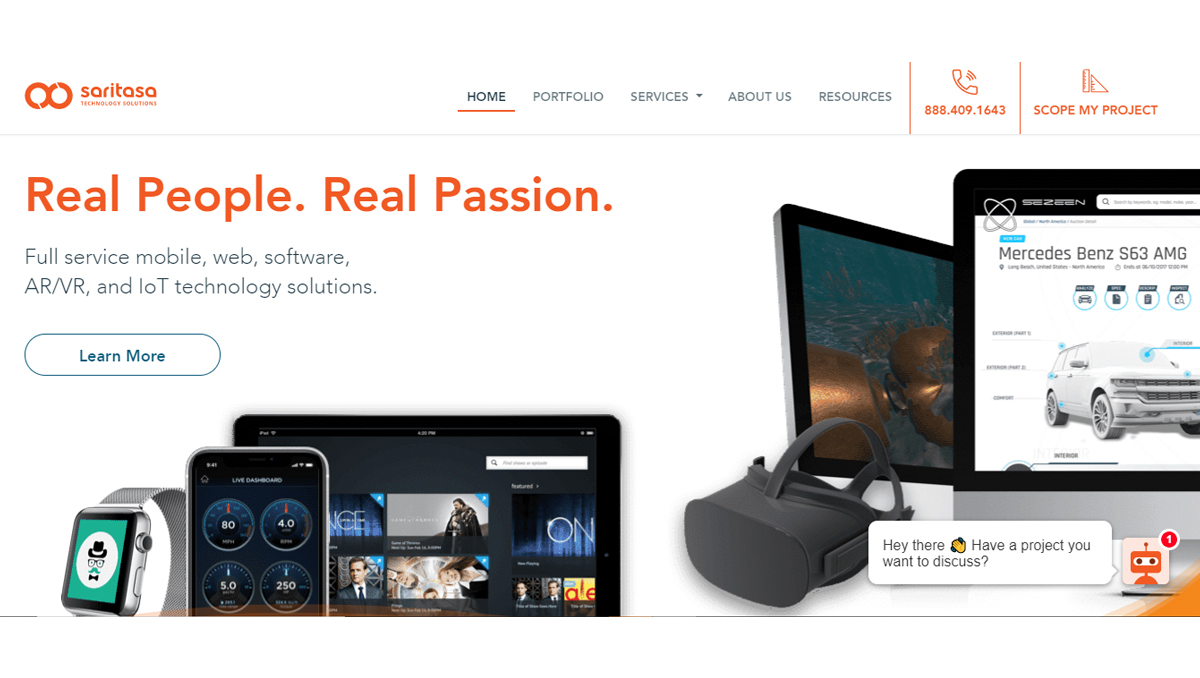 7. DCSL Software
DCSL Software is an award winning software company in the USA, with Headquarters in Hampshire, Development Centers in London and Manchester and the QA Center in Bucharest. Since 1994, they have created smart, inexpensive, and accurate web applications, desktop applications and mobile applications for established businesses, non-profits, government agencies, and start-ups.
They are Microsoft Gold Partner Program Development Partners, which means they build state-of-the-art software based on Microsoft's highly acclaimed partnership, as well as being an accredited Microsoft Cloud Solution provider, which means they can directly manage the entire Microsoft Cloud customer life cycle. If you are looking for a reliable and reputable company to build your operating software or transform your existing systems to the next level, then DCSL software can be a great business solution for you.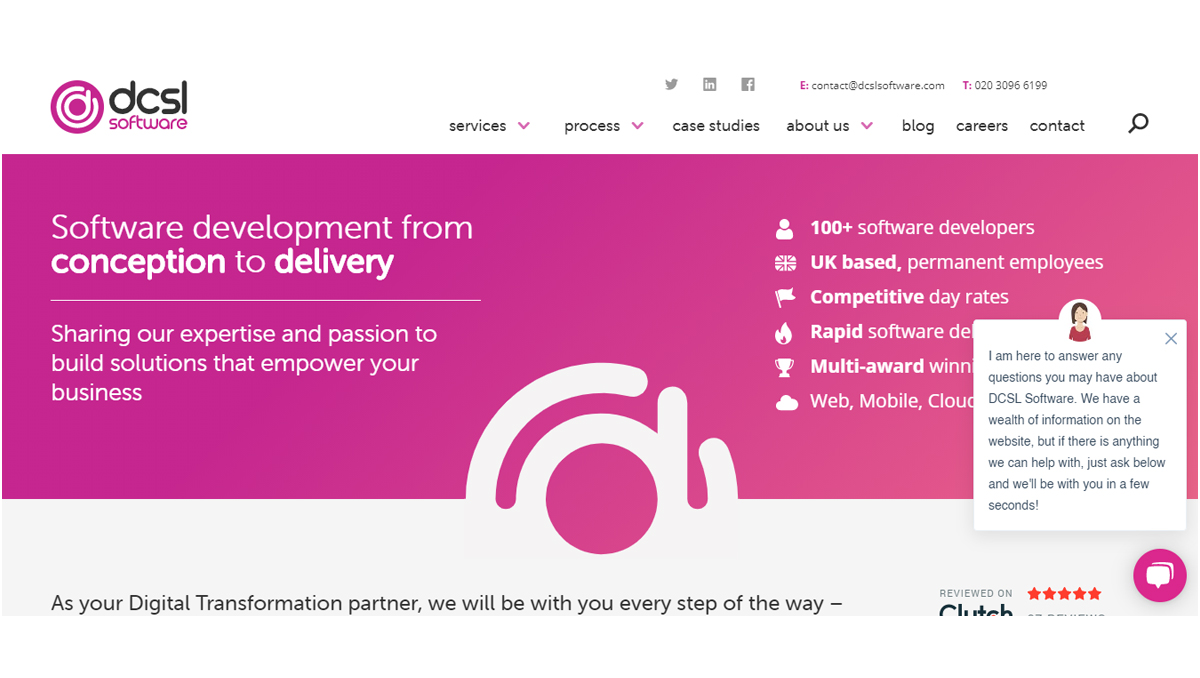 8. Itransition
Itransition is one of the most trusted global software development companies in the USA having more than 20 years of experience in various industries. They are very dedicated towards their work and always deliver a full spectrum of software consulting & development services to their customers. From more than 30 countries across the globe ranging from SMBs to Fortune 500 enterprises they are delivering quality work.
Itransition assists any of its customers at any phase of business or software development — from startups at the ideation stage to mid-sized businesses and large enterprises with a focus on good optimization and varied expansion no matter the industry they operate in.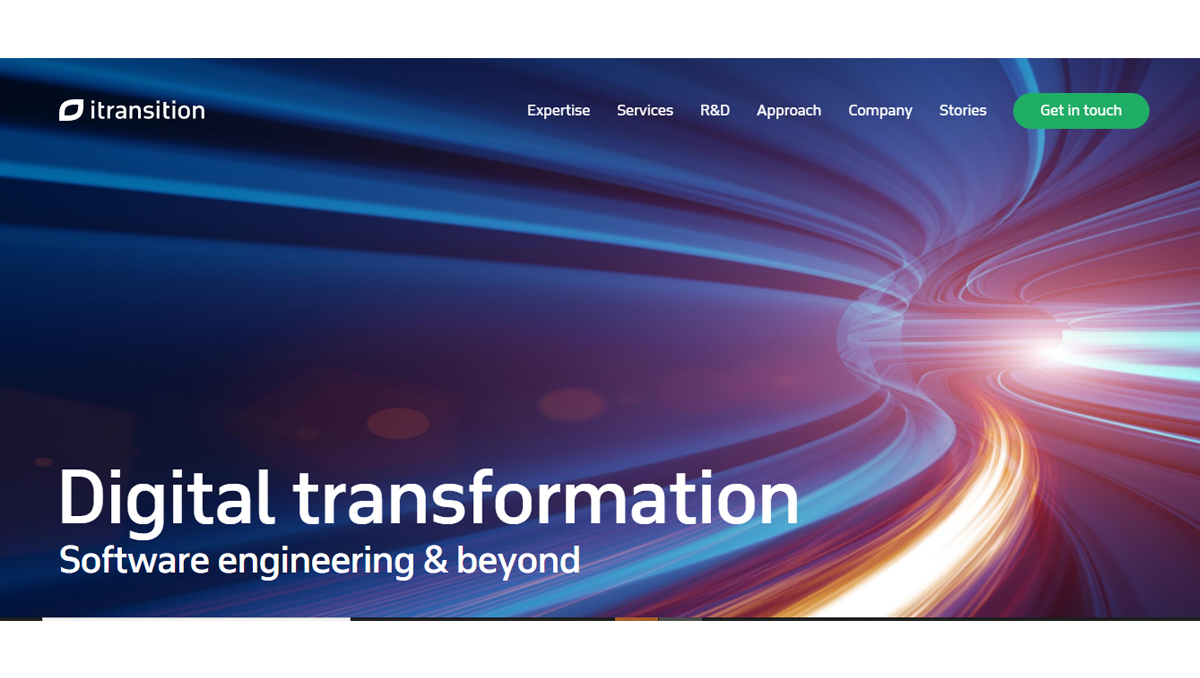 9. Door3
Door3 is an independent technical consultancy among the top software development companies in the USA. Its goal is to provide their clients with professional guidance and build valuable software for their organizations. The company integrates technology with modern technology, whether that is the application of one business or an organization as a whole. They ensure to make business modern and turn business around. They align technology with the future.
DOOR3 delivers solutions reliably on time and on budget. Clients benefit from a process of consultation and engagement that comes from informed understanding and common causes. They bring compassion, collaboration, and shared purpose to all of our customer relationships.
The company was founded in 2002, having its headquarters in New York City. It is supported by a global team of skilled professionals who are committed to building objects of lasting value.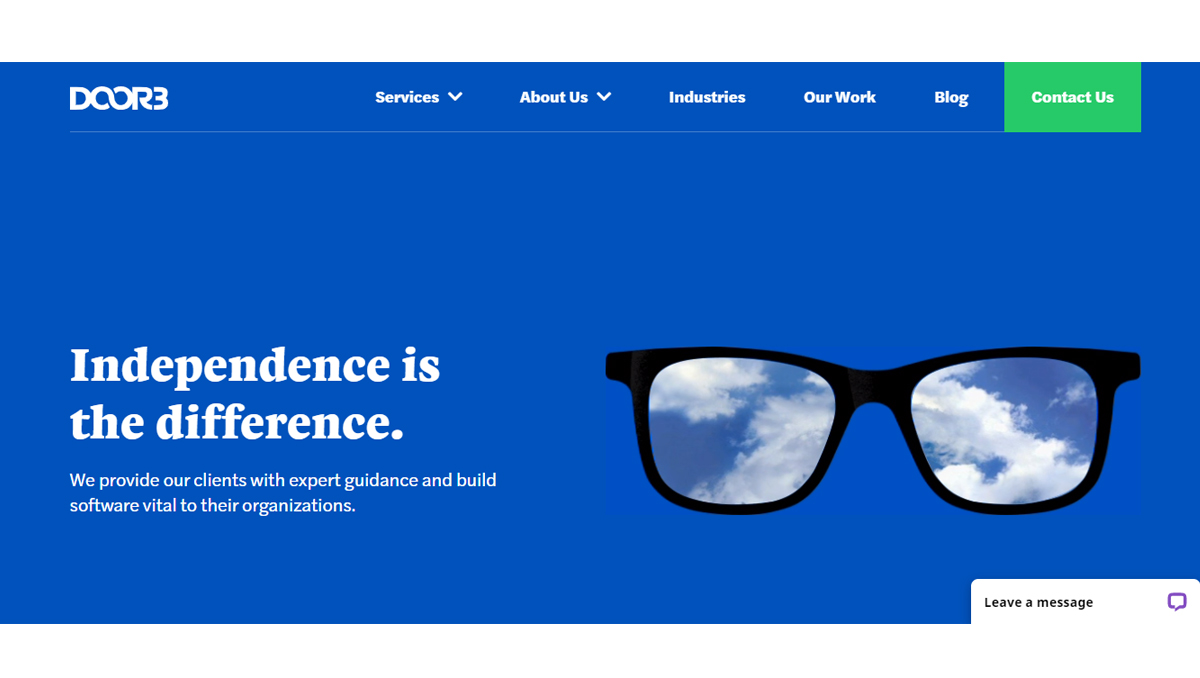 10. Intellectsoft
Intellectsoft is a software digital transformation consultancy which is based in Palo Alto, California. It is among the top 10 software development companies in the USA. The company provides state-of-the-art engineering solutions for global companies and the Fortune 500 with the aim of helping businesses accelerate the adoption of new technologies, solve complex issues that constantly arise during digital emergence, and plan sustainable operations.
The company was established in 2007. Intellectsoft operates in all offices with engineering centers in the U.S., UK, Nordic Region, and Eastern Europe. The company maintains its advanced domain technology through five dedicated labs: Cognitive Computing, Postponed Applications, Premier Customer Experience (CX), and Mixed Reality (AR, VR).
Becoming well-known experts in advanced technology, Intellectsoft technology engineers secure, robust and intelligent solutions, integrating them with existing IT infrastructure for customers. Whether a consumer-oriented application or solution in a dynamic business segment, the company leads the process from concept to concept to delivery, and provides ongoing support with its IS360 framework.
Intellectsoft has three different offerings: technology startups, small and medium enterprises, and large businesses – each customer group is unique in their needs, scale, budget, and asset design.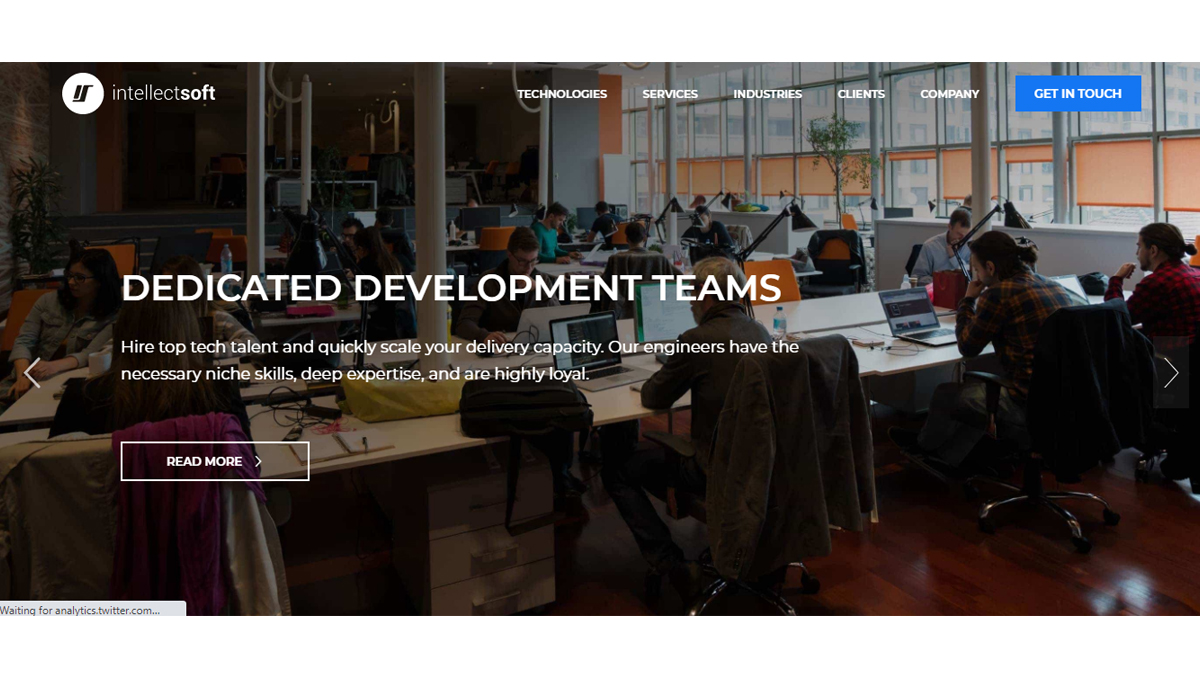 Conclusion
From the above companies that have registered in top 10 software development companies in the USA, we feel confident that you can easily catch your right partner. It will certainly help you to choose a web design company such as your project size, budget, and other requirements.
According to a Supersourcing team study, these companies are well versed and specialized in working on a variety of projects, regardless of industry or project size. Companies are experts in projects ranging from small, medium to large sizes. As we all know, the market is full of many software development companies in the USA. We can assure you, however, that the above-mentioned terms are trustworthy and popular in their field.
These companies are at the forefront of their service delivery and are more attractive and attractive than their competitors. In line with that, Supersourcing also acknowledges the quality of their work in the industry and for many years working with and providing relevant software development services. Company details are shared with employees' feedback and customer recommendations and are considered to determine the top 10 software development companies in the USA.
The list of the top 10 software development companies in the USA has been prepared by Supersourcing after extensive research. So, you can go with these registered names in website development companies. However, all of these companies are ranked on the basis of customer reviews, employee satisfaction, customer delivery, and technology development.
Supersourcing would also like to invite new and established software development companies in India and other parts of the world to participate in future analysis programs by providing proof of their effectiveness and to be listed on the registration list.