The probability of a person landing on an article titled "How to make an app like WhatsApp" by chance is almost zero. You searched for it, didn't you? Anyway, if you are from the earth and reading this article, I think I do not need to tell you what WhatsApp is. But, just in case you are an alien, let me tell you that WhatsApp is the most popular messenger app on this planet, with over 5 BILLION+ downloads from the Google Play Store alone and 2 BILLION+ monthly active users on all platforms combined as of October 2021. 
Let those numbers sink in! Now, if you are looking to build a messenger app like WhatsApp, you need to consider many things beforehand. Luckily, you have come to just the right place. This article is the ultimate guide to making an app like WhatsApp. Hold tight; this is going to be a long journey. So, let us start from the basics. If you are in a hurry, you can jump to the steps right away.
What is a messenger app like WhatsApp?
In order to build a messenger application, you need to have a clear understanding of it. It is definite that you are using one or another messenger app on your smartphone on a daily basis. So, what do you think of a messenger application?
Let me put that in words for you. As the name suggests, a messenger application is an application that allows you to have instant private communication with one or more people over the internet. The most popular mode of communication people use in messenger apps is text messaging which has replaced SMSs in the last decade. These apps also offer other ways of communication like Voice Messages, Picture/Audio/Video sharing, Audio/Video calls, etc. Is not that what you had in mind?
WhatsApp is the most popular and successful messenger application available in the market. It offers a plethora of helpful features to its users that we will discuss later in this article. But, before learning how to build an app like WhatsApp, you need to answer a more important question to yourself, why do you want to develop an application like WhatsApp?
Reason to build an app like WhatsApp:
Brian Acton and Jan Koum founded WhatsApp in 2009. They launched the WhatsApp application, only one of its kind, on the Apple Store in November 2009. It quickly gained popularity and moved to other platforms like Blackberry, Symbian, and Android in the following years. In February 2014, Meta (earlier known as Facebook) bought it for a whopping amount of $16 Billion, and the rest is history.
The current success and popularity of WhatsApp is undoubtedly a huge challenge for entrepreneurs who want to build an app like WhatsApp. But, it is also a great opportunity for them. Why? Well, it is a challenge for obvious reasons. Firstly, it has the greatest number of active users of any messenger app. Secondly, it comes with a simple UI and several out-of-the-box features that fulfill the needs of its users. Thirdly and most importantly, it is owned and run by the tech giant Meta, the parent company of huge companies like Facebook, Instagram, and many more. So, you must have a solid reason to build an app like WhatsApp. Your app must solve a common problem that the users face while using WhatsApp or other messenger apps.
Despite all the challenges, the popularity of WhatsApp also implies that there is tremendous scope for messenger apps. If you are confident that your app would be better than WhatsApp and other messenger apps in any particular niche, you should go-ahead to start building your app. After you develop your app successfully that resolves the pain points of your prospective users, you can carefully plan your product placement and begin acquiring the users of your direct competitors.
Now, you have to decide what problem you want to solve for your prospective users. A thorough analysis of the market can help you make this decision.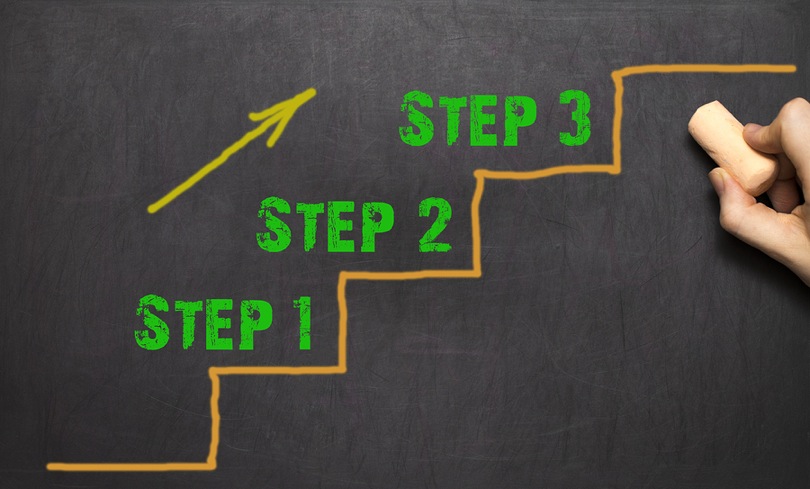 Steps to developing an app like WhatsApp:
You can follow the steps given below to build an app like WhatsApp successfully:
Process of development of a messenger app like WhatsApp:
Analyze the market and find a niche for a messenger app like WhatsApp:
Before entering the market with your business, you need to analyze it for the following pointers:
Market Size and Market Share

Customers and their Demographics

Competitors and their Influence

Spending Groups and their Spending Trends

Investors and their Funding Trends
Following is a set of questions you need to answer yourself to move ahead with the development process. By analyzing the market on the factors mentioned above, you can find answers to the following questions:
What is the current market need, the most common pain point of users you want to solve?

Who are your target customers?

Who are your direct and indirect competitors, and what is their market share?

How is your product going to stand out among your competitors?

How are you going to fund your startup?

How are you going to generate revenue from your app?

How are you going to market your app? 

What kind of product placement strategy are you going to use? 

How are you going to generate revenue and make a profit from your app?
After you find answers to these questions, you get a clearer understanding of what you want to build and what you want to achieve from it.
Choose a Platform for a messenger app like WhatsApp:
As you know, the two most popular smartphone platforms available in the market today are iOS and Android. You have to choose which platform(s) you want to target according to your target audience and budget. According to StatCounter, the market share of iOS and Android in Jan 2022 is as follows: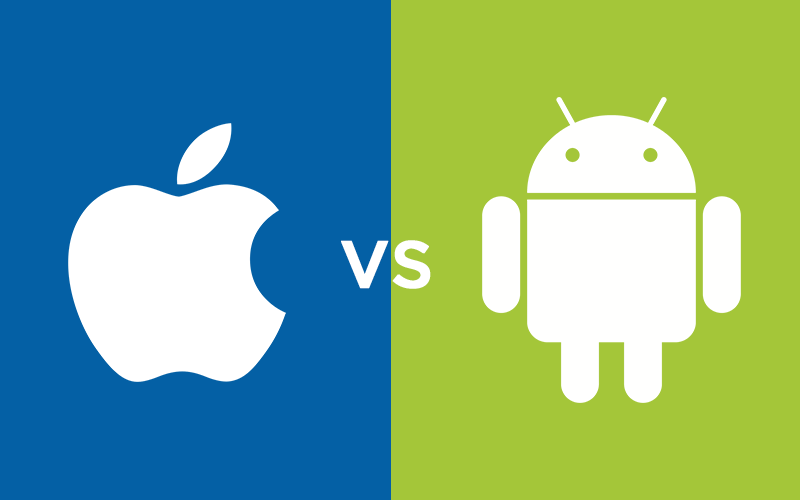 | | | |
| --- | --- | --- |
| | iOS |  Android |
| The United States |  59.89% |  39.79% |
| The United Kingdom |  53.63% | 45.81% |
| Worldwide |  29.51% | 69.71% |
Many entrepreneurs choose to start with one platform. And, after succeeding in one, they expand to another platform(s). One should take this decision after thoroughly considering their budget and plans. The cost of developing and maintaining an app for two platforms will be double of doing it for one.
Select features to include in a messenger app like WhatsApp:
Although your development partner will give you insights into the technicalities involved in the development of the application, you should have a rough list of features that you want to include in your app. Let us analyze the features WhatsApp provides to its users. Later decide what features you want to add to or subtract from the list.
1. Registration and Contacts Listing
The registration page is the first thing a user sees after opening WhatsApp for the first time. A user can start using the app by creating an account with their phone number without worrying about its security or credentials. After successful registration, the software reads all your contacts and compares them with WhatsApp's database to prepare a list of the contacts already registered with WhatsApp.
While registering, users can add their name, a short text called status, and a profile picture; this information is visible to other WhatsApp users.
2. One to one and Group Chat
Chatting is one of the basic features of any messenger app. WhatsApp allows its users to start a dialogue with anyone on the contact list. It also allows creating a group of 2 to 256 members. In a group chat, a message is visible to everyone in that group.
3. Privacy and Security
People chat about anything and everything on messenger apps. No user wants their personal and sensitive chat history to be openly accessible to anyone. WhatsApp offers end-to-end encryption to its users so that no one, not even WhatsApp, can read their private messages. It builds trust among the users.
WhatsApp allows its users to decide who can see their status, stories, and profile picture. And it also allows a sender to delete a sent message from the receiver's phone.
4. Notifications
How do you get to know that you have received a message on your WhatsApp? By a notification, right! Notifications are a must-have for a messenger app like WhatsApp. 
WhatsApp sends its users notifications mainly about the new messages they receive. It also has a feature that lets its users see and reply to a message from the notification bar itself without opening the app.
5. Media Transfer
WhatsApp and other messenger apps allow their users to share several kinds of data files other than text. WhatsApp allows you to share documents (Word, Powerpoint, PDF, etc.), photos, videos, audios, and contacts.
One of the great features of WhatsApp is that it enables you to share your live geolocation with other users. And in selected countries, it also supports making payments via the app.
6. Video and Voice Calling
Just like text and multimedia transfer, voice and video calling is also one of the integral features of any messenger app. Instagram, Snapchat, Hike, Telegram, or any other popular messaging application support voice and video calling. Rather than using your phone's tariff, these calls use the internet to transfer data between nodes.
7. Settings
It is less of a feature and more of a preferences manager for user experience. It is a necessary aspect of any messenger app like WhatsApp. Users must be able to customize their experience with the application according to their needs.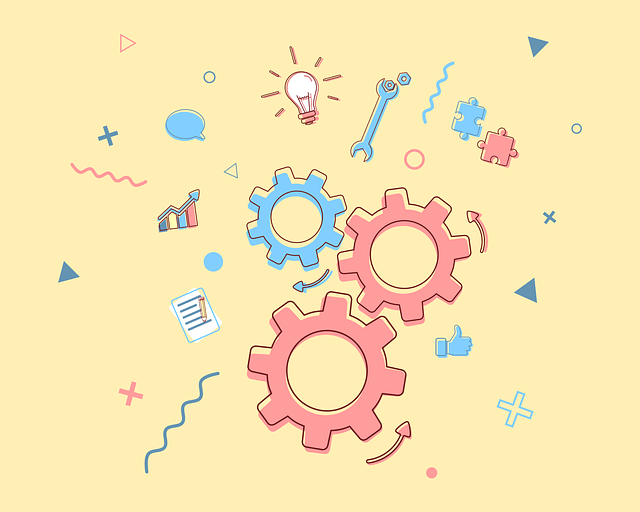 WhatsApp offers a variety of options for its users to customize their public profile and their in-app experience. Some of the significant settings are:
Public Profile Settings:
Users can choose who can view their profile picture, status, and story. 
Interaction Settings:
Users can mute/unmute messages from specified contacts or groups. It prevents them from receiving notifications from those chats. They can leave groups that they no longer want to be a part of.
Users can also block specified contacts to prevent them from interacting with themselves and viewing their public profile.
Storage Settings:
Users can choose the frequency, time, and mode(cellular data/wi-fi) of automatic backup. They can also 
Appearance Settings:
Users can customize the app's appearance by changing the theme and background wallpapers. They can also choose the app's language and font size.
Notifications Settings:
Users can prioritize the notifications from personal and group chats. They can also customize the notification tones for them.
Account Settings:
Users can enable two-step verification for an added layer of security to their contact number. They can also change their registered contact number. And they can delete their account as well.
So, these were some of the most significant features of WhatsApp that every messenger app must incorporate. You can add/remove one or more features to/from this list for your messenger app like WhatsApp.
Devise a Business model around your messenger app like WhatsApp:
It is not sufficient to have a great idea for an app. Managing the finance of your business is as necessary as it is to develop a robust application for it. Have you ever wondered how WhatsApp makes money? What is its business model?
Currently, it makes money in two ways: WhatsApp Business and WhatsApp Pay. It does not make any money from personal users, all the revenue generates from businesses.
But, you have to have a sustainable business strategy to generate revenue from your app. Just because WhatsApp can do it does not mean you can survive this competitive market providing free services. You have to understand the importance of a business plan for a startup. You should plan your target audience carefully. Then you can incorporate the freemium business model into your app with the premium services of your app aligned to solving the pain points of your users. 
Build a team for your startup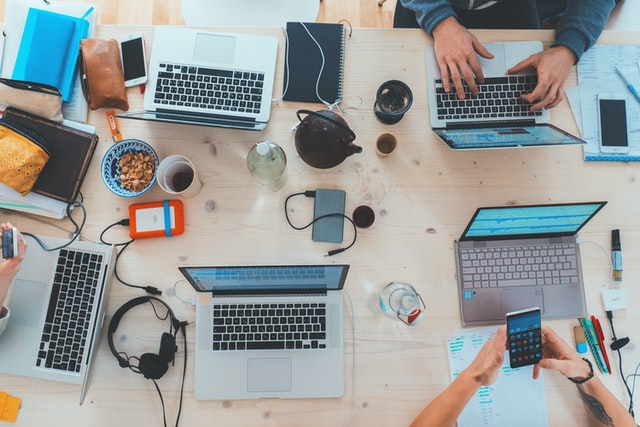 Now comes the most crucial and paramount part of building your startup, building a skilled and trustable team. The quality of the team determines the success of any startup. And, if you want to enter the game to grow steadily in the long run then your foundation must be strong. 
You need to have skilled, experienced, and trustworthy professionals on your side who understand your vision and can help you lay a strong foundation for your app. You should carefully build the initial version of your app so that you will not have any difficulty upgrading it in the future. 
To build a development team, you have mainly three options:
Hiring Freelancers:
Hiring freelancers is great for small projects as it is the cheapest option available. Freelancers have diverse skill sets, so hiring them saves you money for hiring different professionals. But, the biggest drawback here is the lack of trustworthiness. If you hire a team of freelancers, you cannot count on them to deliver a quality product. And, some might run away with your money without even completing the work.
Building an in-house team:
This is a good option for established companies that have their business running. But, it is not a good option to build the first version of your app. Why? You need a huge capital to cover the costs of an office, hardware, software. And, you also need a steady cash flow to pay the salaries of your employees. Building an in-house team is a good option for ensuring optimum quality of work, but it is not a good choice if you are on a budget.
Supersourcing:
This is the best option for you to build the initial versions of your app. You do not need to spend countless hours taking interviews of tens if not hundreds of applicants for a job profile you are not an expert of. You do not need to spend a penny on setting up an infrastructure. And you can count on your partners to deliver a quality product.
Supersourcing has a global pool of pre-vetted engineers and companies that can help you take your project to the next level. And, you can save up to 60% of your time and money by outsourcing your project. It will only take a few minutes to post your project requirements and finish hiring within 5-10 days.
Create an intuitive design
There are hundreds of messenger apps like WhatsApp available in the market. But, what makes a messenger app or any other app stand out from the crowd is its design and user experience. Once you have a rough idea of the features you want to include in your app, you can turn them into an intuitive, eye-catching, simple, and attractive UI design. If you wish to make your messenger app successful, then you need to make the user experience of your app as good as WhatsApp, and even better if possible.
Plan development architecture
With the help of the development team, you can plan the development architecture of your app. According to your budget, you need to decide whether you want to opt for micro-services or monolithic architecture.
Also, you need to choose the tech stack for your app. If you're wondering what tech stack does WhatsApp uses then I've got you. WhatsApp uses the following technologies:
Ejabberd XMPP app server(FunXMPP) written in Erlang programming language for handling message traffic

YAWS(Yet Another Web Server) for storing multimedia files

FreeBSD operating system on their servers

Mnesia Database(default database for Erlang)

XMPP(Extensible Messaging and Presence Protocol) for transferring messages

RC4(Rivest Cipher 2) for encrypting the data
So you can choose to use the same stack as WhatsApp or use something else of your choice. For the front-end, you can choose from Objective-C or Swift for iOS and Java or Kotlin for Android. You can also choose from other options like building a hybrid app from technologies like React Native, Flutter, Xamarin, etc. Or you can go a different way altogether and build a PWA.
Develop an MVP
MVP stands for Minimum Viable Product. According to Wikipedia, a minimum viable product is a version of a product with just enough features to be usable by early customers who can then provide feedback for future product development. Focus on releasing an MVP means that developers potentially avoid lengthy and unnecessary work.
Your first aim should be to develop an MVP and offer it to the first set of target customers. It is also a way to test your early business model. After getting the feedback, you need to create and maintain a corrective feedback loop. It means that you listen to your customers, realize their needs, and fulfill them by updating your app.
Test the Product
After completing the development phase of your phase, you have to take it through thorough testing. Although it is the responsibility of the technical team, you need to ensure that your app goes live only after going through all the test phases.
You should test your app on different versions of operating systems(iOS, Android, and other if applicable) and on different devices to ensure maximum compatibility.
Cost of building an app like WhatsApp
The time required for building the front-end application for one platform (Android or iOS) with all the features we discussed earlier would be around 650-700 hours. And, time for developing the back end would be 600-620 hours. Although these figures are just rough estimates, the actual time required for development may be significantly more or less, depending upon the features incorporated in the app and the expertise of team members.
So the total time required for developing the MVP for both the platforms (Android and iOS) would be 1900-2000 hours. The hourly rate of developers and UI/UX designers ranges from 10 USD/hour to 100 USD/hour across the world. If we take an average of 50 USD/hour, then the total cost of developing the app for both platforms (including backend) would be around 95,000 USD – 100,000 USD. The cost of developing the app for one platform(including backend) would be 60,000 USD – 65,000 USD.
The cost of development is significantly less in countries like India and Pakistan. With Supersourcing, you can partner up with the top development companies of India that can help you build a robust application with significantly less cost than the rest of the world.
Conclusion:
So, if you are planning to build the next big thing like WhatsApp, go ahead. As Steve Jobs said, the people who are crazy enough to think that they can change the world are the ones who do it. But, you also need to stay practical. Carefully plan your app's features, build a trustworthy team that can share your vision, and always keep your finances well managed. That's all for this article. 
Frequently Asked Questions:
How do I create my own WhatsApp?
To build an app like WhatsApp you can follow these steps:
Analyze the market and find your niche.

Choose the target platform(s).

Select features.

Design a sustainable business model.

Build a team for your startup.

Create an intuitive design.

Plan development architecture.

Develop an MVP.

Test the product.
How long does it take to develop an app like WhatsApp?
Building an app like WhatsApp can take anywhere between 4 to 9 months. It depends on several factors like the number of target platforms, included features, the expertise of the technical team, etc.
How much does it cost to build and app like WhatsApp?
It can cost anywhere between 60,000 USD to 120,000 USD or more to build an app like WhatsApp. The cost depends on several factors like the number of target platforms, included features, the expertise of the technical team, etc.