Table of content
ServiceNow, an intriguing term that has been increasingly gaining popularity among IT professionals in the last couple of years. But, what is ServiceNow, what is ServiceNow development, why do you even need to know about it, and most importantly, how is it beneficial for you or your business? 
If your organization as of now is not using a CRM system to manage or track client data, simplify redundant data, further develop team cooperation or close maximum deals – you should prefer a salesforce implementation right away!
In contrast to this, if you are as of now using a CRM system, but planning to switch to Salesforce CRM sooner, then I would say, it is an extraordinary choice!
Salesforce is one of the world's most famous CRM (Customer Relationship Management) systems. As indicated by salesforce.com, clients who implement Sales Cloud (one of the numerous products under the Salesforce CRM) report an average 37% increase in income post- implementing the system. Apart from that, 45% increase in consumer satisfaction and 43% better ROI from their marketing drives.
Salesforce is one of the major implementations in an organization, so do it right and you can witness its benefits easily. However, if you did it wrong, then salesforce implementation can cost your organization a huge amount of money. 
So, let you understand salesforce implementation properly, we prepared a detailed guide. Check it out and lead your business to grow more. 
9 Easy Steps For Salesforce Implementation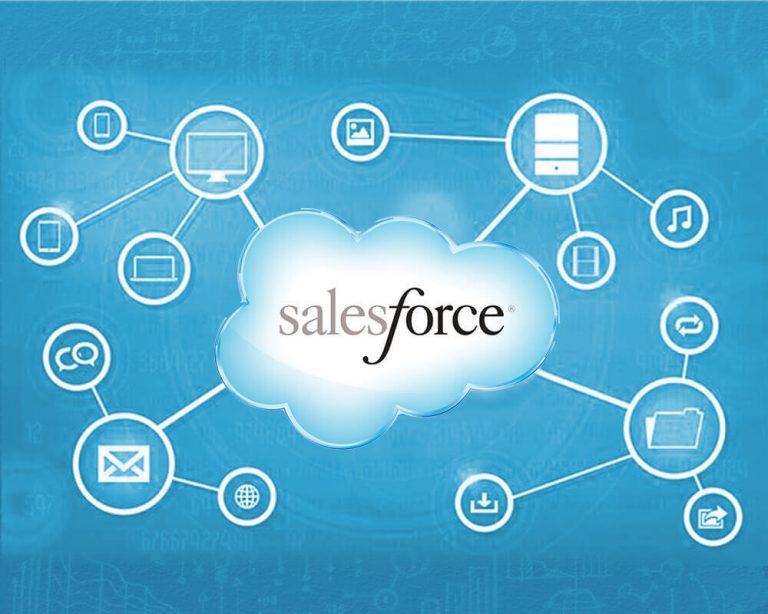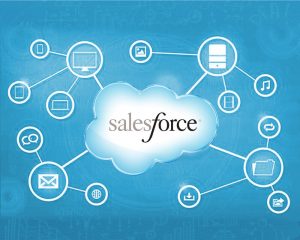 Step 1- Define Your Objective and Estimate Risks
To understand what resultant you can expect from your CRM system, you need to have a grasp over internal problems or challenges you have. These issues can be taken care of with the assistance of a software and focus on them to lay out realistic objectives for your system. Engaging various teams of the organization is an unquestionable requirement to have a full picture of your organization's need for the Salesforce implementation. 
However, multiple opinions from different perspectives will be a major benefit in summing up the demands for the CRM system and taking care of all requirements.
Salesforce Implementation in the business is not a one-on-one approach. It requires extensive time and should be parted into smaller and simple tasks. You should understand the risks that your business is going through and clearly define your objectives.
Some of the points that seek your careful attention are:
Picking an appropriate Salesforce version according to your business needs and budget.

Evaluating potential threats that have chances to arise in the near future.

Keeping quality track of your data storage limit and hardware.

Time required in salesforce implementation.
Step 2- Organize Your Salesforce Implementation Team
For salesforce implementation, it is not necessary to always have a huge team to do so. You only need to make selection intelligently by recognizing and involving the right talent in the process.
For this, you should try to include following expert members:
Project Sponsor:

Involve an Executive or the management level person who can manage and support the project from start to finish.

System Administrator:

An expert individual can manage Salesforce CRM activities and maintain on a daily basis from day one.

Project Manager:

A manager can lead the initiative to implement and keep it moving smoothly as per the plan.

Support Users:

People who can ensure and take care of the project that the venture will fulfil the needs of the end-users, along with management.

Trainers:

People who can look for significant educating or training material from the salesforce platform or can design custom materials from scratch.
However, being in communication with your end-user from the very beginning of the implementation phase, is a smart idea to get training materials and make sure that execution and adoption both go smoothly. Preferably, all significant communication should come from the project sponsor. Additionally, ensure that your system administrator is thoroughly trained with each aspect of Salesforce CRM that is going to be in use in your organization.
Step 3- Choose a Salesforce Implementation Methodology
Regardless of the Agile development method is evolving and increasing its reach globally, still some more traditional methods exist and are widely used as well. If we have to define the most well-known ways of team and project management, then we would name Agile, Scrum and old-school Waterfall model.
Let's take them in detail.
Scrum is one of the most famous methods of project management and on the other hand is making high-level estimation that may not eventually turn out to be true at last. In Scrum, the work is done in small chunks, carrying out features and their addons one by one. That is the situation with Salesforce. They introduce the new functionalities with the main features and later on update them by adding more functionalities. 
For example, initially a product will be launched with its core features. Later on, multiple iterations of the remaining features will be released. 
It is a bit of a complex method, where each stage and its functionality relies upon the previous one. However, the initial expenses and estimation of time can be analyzed before the beginning of the project. Despite that, it is considered as obsolete, as it gives less adaptability and scope for development. Usually, development teams face issues only when they begin dealing with the important phase of the development cycle. While it is as yet well known in big companies and generally spread. The Waterfall takes a low priority in case we talk about the strategies that bring the most value to the user.
Step 4- Define Salesforce Implementation Plan and Timelines
Your Salesforce implementation project technique relies on your business size and the quality of your sales and marketing team. You ought to implement and plan your project execution and events deadlines based on the following strategies.
As per the requirements of business, plan the implementation process. You can either go with multiple Salesforce cloud implementations simultaneously or take it as a step-by-step implementation process of each

cloud service

.

Plan robust execution strategies, while considering numerous factors. It includes, business requirements data gathering, import existing data into salesforce, plan and customize your settings, implement Quality Analysis, product deployment and team members training sessions.

Estimate the entire project's completion time.
Follow the Salesforce Implementation Process
Implementing Several Salesforce Clouds Simultaneously.

Step-by-Step Cloud Implementation.
Design an Implementation Plan
Requirements Gathering.

Initial Setup and Customization.

Migrating Existing Data to Salesforce.

Quality Assurance.

Product Deployment.

Team Members Training Session.

Post-Release Maintenance and Support.
Estimate Project's Completion Time
Step 5- Data Migration and Third-Party Tools Integration
Data Migration is one of the most basic and crucial steps in the Salesforce implementation. Thus, if anything turns out to be wrong or not as planned, then you may lose all of your important data, it might get mixed up, make multiple duplicate data records. Hence, unfortunately your CRM will become useless.
Therefore, in this step take all the required precautions to migrate data to Salesforce. In addition to this, try to focus on integrating third-party applications. It may also require some external assistance or guidance, if you are having a complex arrangement of solutions.
So, getting all your products connected or integrated will end up being less complicated for employees. Specially for those, who are right now under the learning phase of understanding new technology and making the quicker user adoption process.
Here are a few perspectives to remember while data migration:
The quality of data should not be hampered or compromised while migrating the data.

Ensure accuracy of data.

Develop data mapping for your new system.

Multiple cloud implementation requires usage of duplicate data rules.

The automated data migration tools can be a great help in doing things smoothly.
Step 6- Take Care of Salesforce Customization
For any salesforce software to function properly and deliver the results you aim to accomplish. Then, aim for the customization at the coding level, along with validation rules, workflows, approval rules, UIs (User Interface), and each and every other perspective. 
You can carry out all of the customization features at a time or in a small part ways. Therefore, in this phase, you have to match up with the product's security, that you are developing at the highest priority level. In addition to this, you require to set up a robust tracking system to take care of your products performance.
Step 7- Test Your Salesforce CRM Software
Before introducing the installed/ready version of salesforce CRM software for the production environment, you should test core components of your Salesforce software deployment. Explore and enquire that the complete data migration is properly. Such that, all allocated data fields are understandable and filled properly, email addresses are linked with the right contacts and two-way email sync works properly, and so on. This Salesforce implementation approach will ensure that you, your team, and accomplices gain a proper arrangement with your CRM.
Step 8- Launch Software
When you feel assured about the architecture installed and the solution, and your user might like it, or when you are ready to go-live. There are multiple steps that you can implement to get ready for final testing and go-live. Apart from that, to do it properly you can hire a salesforce development company. The following steps are exceptionally valuable to introduce a consistent and finished product, while considering timeline and budget requirements.
Shift your whole configuration to a full sandbox environment to analyze how it works under huge data. A full sandbox is a test environment that contains a replica of your product's data (deals, customer information, etc.). This helps you to reenact how your software implementation will work in a production environment. You can easily resolve and identify potential issues, for example, runtime error, idleness/latency, heat barrier, and downtown time before going live.

Design a checklist to go live. It should incorporate each of the pieces you've designed. All of the data migration that occurs, and all integrations that should be redesigned in your production environment. There are a great number of dependencies in Salesforce implementation. Thus, some configurations can not be deployed before others. Therefore, the go-live details should also identify the deployment method that you are aiming to use.
Step 9- Employee Training and After-launch Support
To make sure that the team is well-versed to work under the new software environment. They need to undergo a training phase. Later on, the staff can actually manage daily business exercises with Salesforce software.
However, in the initial three to four months after the salesforce implementation in the organization, the project will require regular management and help. Hence, it is crucial to have an expert on easy access to carry out timely solutions, in case the need arises.
Plan Salesforce Updates
When the Salesforce deployment is underway, it is the right time to plan the following next stage. So, while gradually developing the system, it turns out easy to carry out operations by ensuring that every employee's requirements are considered. However, you can keep the work well organized, and take away  the chances of any unexpected interruption or maintenance.
Conclusion
Development and implementation of a robust CRM solution i.e., Salesforce– plays a vital role in fulfilling your business objectives. Thus, it tends to be an overwhelming experience to execute the implementation project on your own and without any guidance or inputs from a Salesforce implementation expert.
But, it might be a risky call to try such a thing and put your organization's crucial data at stake. So, if you are planning for salesforce implementation in your organization, then we suggest seeking some expert help. You can easily find such experts on Supersourcing platforms and can choose the most appropriate and skilled solution provider.