The competition in the market is growing because of the growth of startups in number and sizes globally. Thus, the mobile app development trend is growing along with the demand and availability of developers. So, considering the entrepreneurs' concerns in the search for the best app development company; here, we have compiled a list of the top 10 mobile app development companies in the UK (United Kingdom).
As we all know, the UK is one of the most powerful nations in the world. Hence, the country is also leading in terms of technology and growth and is way ahead of many developed countries. As a matter of fact, London city in the UK has the 3rd largest global tech startup tech ecosystem. Therefore, the mobile app development companies in the UK are leading the tech world with their superior quality of skills in software development.
We have prepared a list of the top 10 mobile app development companies in the UK, that exercise the best tech solutions and latest technologies. These enlisted companies in the UK have a well-trained expert team of developers. To guide our readers, we have prepared a detailed information about such companies that provide powerful solutions for mobile app development.
Go through the list below, and have a thorough view of this list. It will definitely help you to choose the most reliable and suitable mobile app development companies in the UK for your business growth.
Here is a List of the Top 10 Mobile App Development Companies in the UK
1. Hedgehog Lab
Hedgehog Lab is a global digital product coordinator focused on multi-platform software and the design of connected devices. Thus, they create apps for building, designing, developing, and selling, virtual reality taxpayers we see, virtual reality, mixed reality, and other digital solutions for phones, tablets, TVs, kiosks, and other post-PC devices. Therefore, it is one of the best-known mobile app development companies in the UK.
They help brands & businesses prepare for the future dominated by post-PC technology. So, they work exclusively with our clients in Innovation & R&D on mobile and emerging platforms. However, they were established as a pure post-PC consultant play in 2010, and with offices in London, Newcastle upon Tyne, Boston, Austin, India, and Copenhagen, the hedgehog lab has a fast-growing team focusing on providing the best post-PC experience and campaigns for customers in the USA, UK and abroad.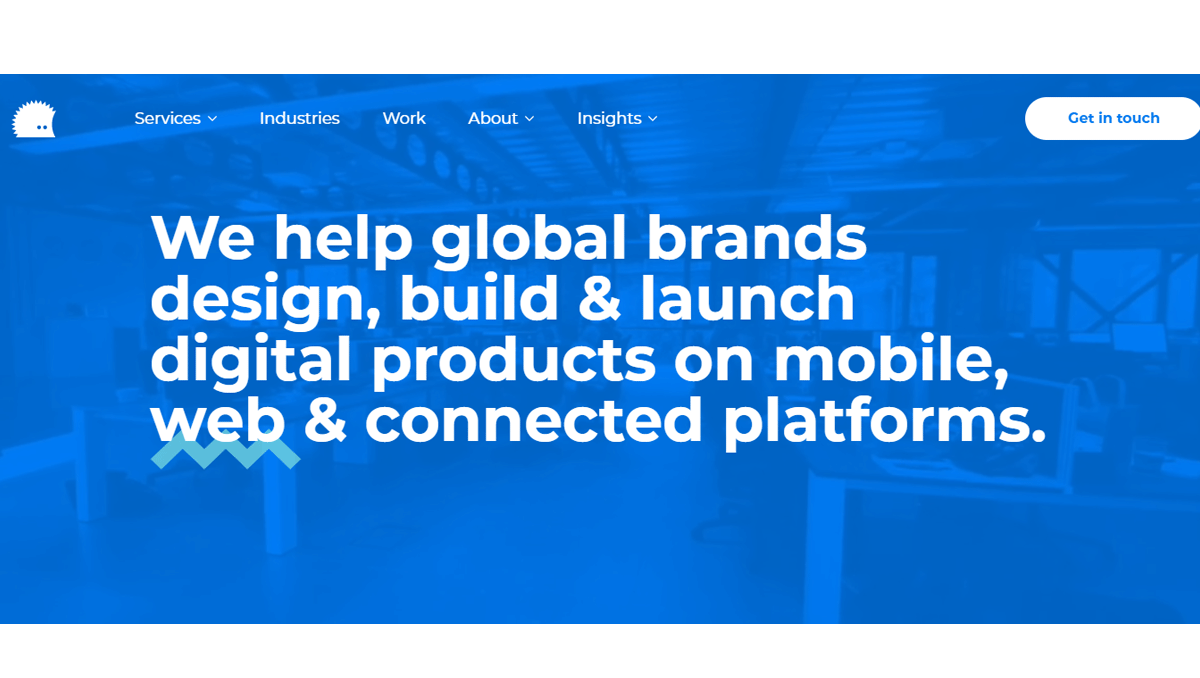 2. Fueled
Fueled is a product-driven venture-development firm.  It works with a variety and number of startups and big brands. It is one of the known mobile app development companies in the UK. As a result, they are capable enough to create compelling, successful, award-winning apps and websites.
The company follows the mission to help entrepreneurs to build and scale up their business. Hence, they play their part perfectly with people in realizing their visions for digital products.
As a team, they always strive to truly understand the problems of our clients and aims to provide the best solution. Thus, they ensure not to stop at anything to deliver a quality product that presents the optimal solution. Their team members comprise a lean, tenacious machine powered by 85 of the sharpest, most passionate people to make everything possible.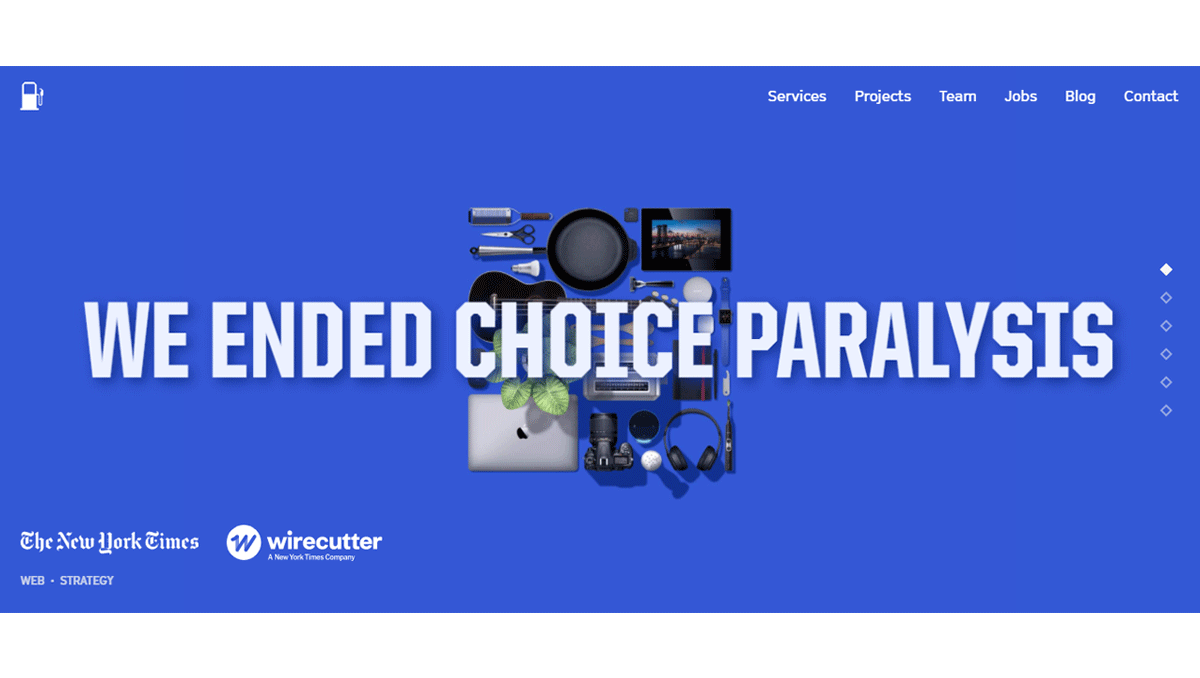 3. Apadmi
Apadmi started in 2009 and till now has built mobile apps and quality business solutions for some of the UK's biggest brands. Thus, it is coined as the top 10 mobile app development companies in the UK. The renowned brands in its client's list are Co-op, BBC, NHS, Land Rover Jaguar, Lexus, The Guardian, and Argos.
They have also recently collaborated with Amazon. For this, the corporation is hosting a variety of events across the united kingdom to teach people about the revolutionary uses of voice recognition technology like Alexa.
Apadmi is a passionate team of developers, which effectively work on mobile tech, helping companies realize their potential through a variety of technologies and platforms.
Recently, they have expanded their business to include two new business arms. The Ventures seeks out new and exciting technology start-ups. They also ensure to provide everything from financial investment to technical expertise to help startups get off the ground.
Apadmi Labs, the research and development experts, always aim to get new and simpler ways of working, by using new technologies like AI and Machine Learning.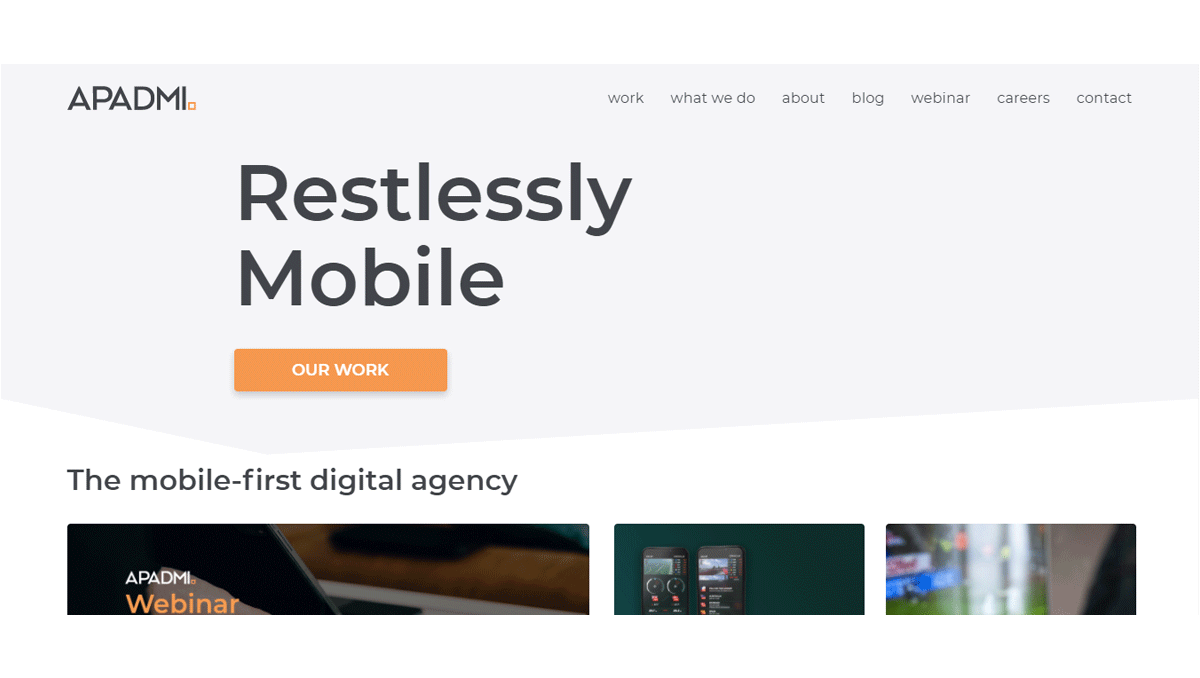 4. Netsells Group
Netsells is one of the fastest-growing digital agencies within the north of England. It is one of the most familiar names in producing cutting-edge websites and mobile applications for over 300 businesses from around the globe. Thus, Netsells Group is among the top mobile app development companies in the UK.
Their reputed client list includes names such as Jaguar Landrover, NHS, Leeds University, Capita, Stihl, Your Parking Space, and many more.
They work efficiently by following their motto 'Building Something Better. This can be easily seen in the reflection of their commitment to follow internal standards and deliver them to those clients.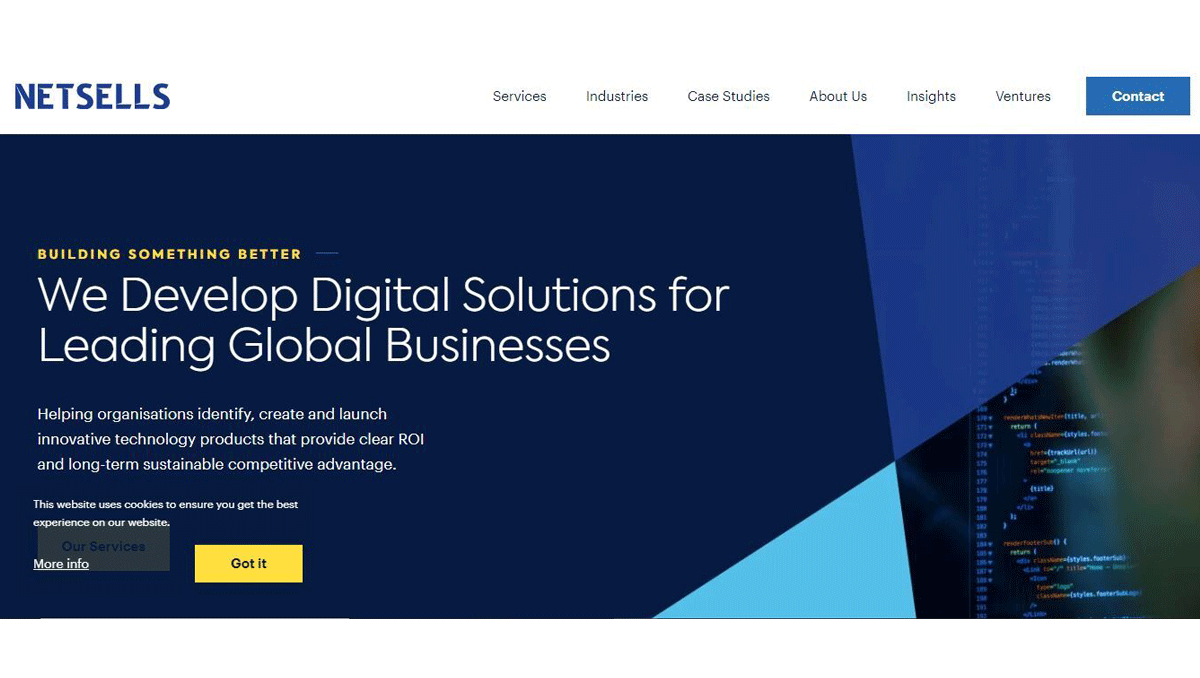 5. Digiryte
Digiryte may be a Leading Technology Consulting Group within the UK. It is one of the most preferred names among the mobile app development companies in the UK. The company is focused on Digital Services (SMACI) – Social, Mobile, Analytics, Cloud, IoT.
Their services include Web App Development and Mobile Applications, alongside improving existing products, Businesses Automation (Software Replacement with Software), Business Growth Consultation (Statistical Data).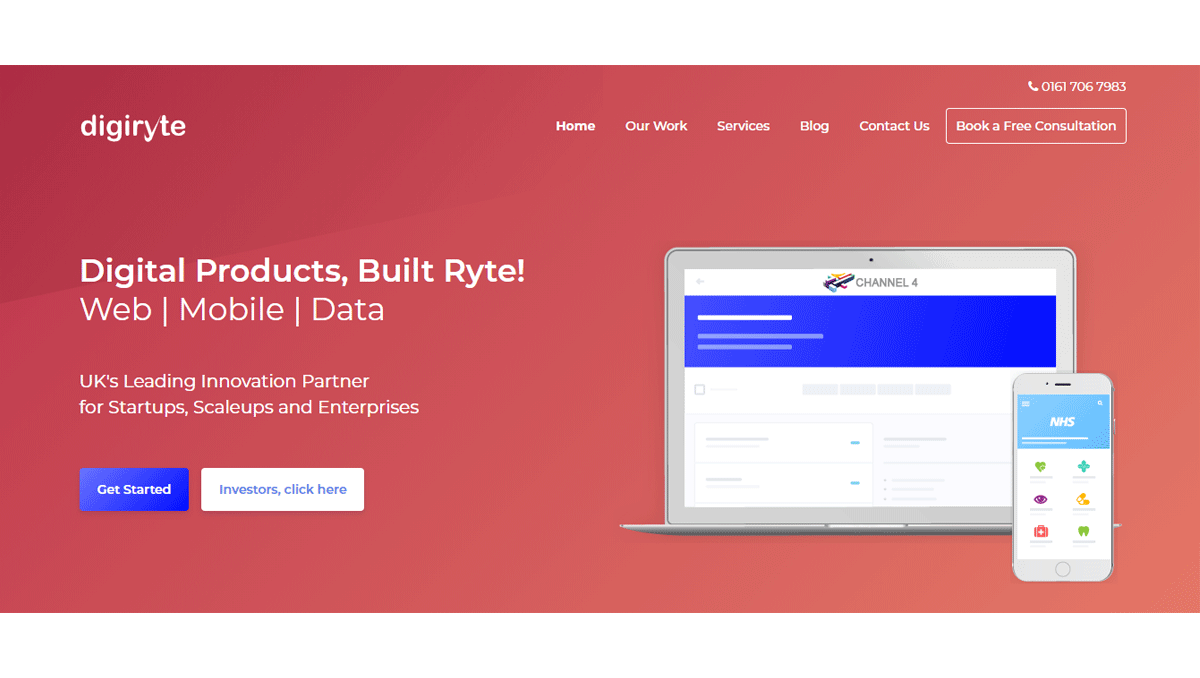 6.  3 SIDED CUBE
3 Sided Cube is an agency of creatives and technologists, they work in collaboration with extraordinary startups, organizations, and enterprise solutions. With their hard work and dedication, as a team, they ensure to create life-saving and life-changing digital solutions. This passion and creativity of the team made them among the top 10 mobile app development companies in the UK.
As a team, they follow the passion for building tech for good and take their steps to aid global brands such as American Red Cross, Boots, RNLI, LUSH, RSPB, Lloyds Banking Group, and Nordstrom to unravel problems that have championed the genius over the generic.
Such dedication and focus on creating apps, websites, and products with the ability to change lives have resulted in 3 Sided Cube winning acclaimed awards such as The Digital Communications Award for Best Mobile App, a Webby Award for Best Health App, plus several awards for best charity app. In addition to this award list, their innovative approach to problem-solving earned them a place on the 'Top 50 Creative Agencies' published by Creative England in association with The Telegraph.
The 3 Sided Cube's proven process of working closely with their clients to deliver technology solutions has helped to create many valuable apps. Some of them are International Disaster preparedness apps, Placed First-aid, and Emergency Care in the hands of people who need it the most. Therefore, with such noble work, they successfully raised millions of dollars for charities and contributed to saving numerous lives every day.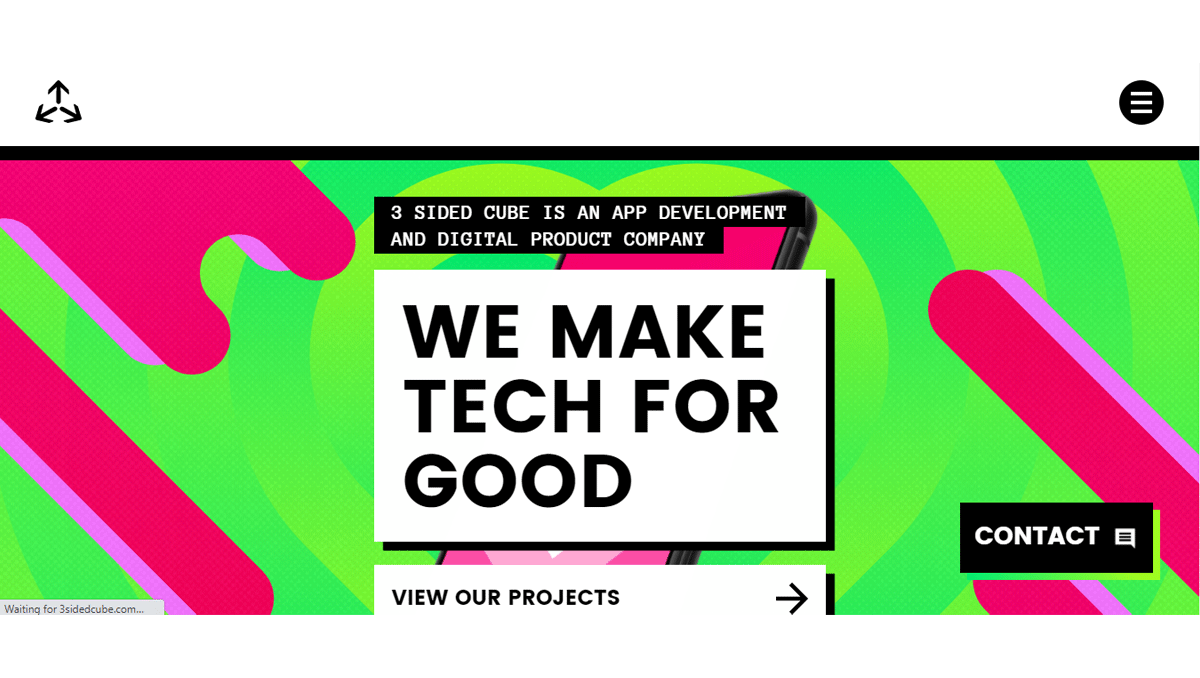 7. Tapptitude
Tapptitude is a Product Studio that partners with funded startups and established brands to build interactive, mobile-first products. They work with clients as Product Partners and support them proactively throughout the journey (from idea to launching of the product and scaling it up). Hence, such effective and quality work named it as one of the top mobile app development companies in the UK.
They work on products to identify and create easy acquisition flows, generate value early to retain users, and build a solid infrastructure for scalability. However, their workflow is based on lean principles, rapid prototyping techniques, and agile development. Overall, this makes the product development very fast and flexible in iterating value to users.
The headquarters of Tapptitude is in "Cluj-Napoca, Romania" – a youthful, and beautiful city, loaded with good vibes and talented techies. Though, they have also established their firm presence in the form of a business office in London, close to the hottest startup ecosystem in Europe. In 2019, they also opened an office in New York, US.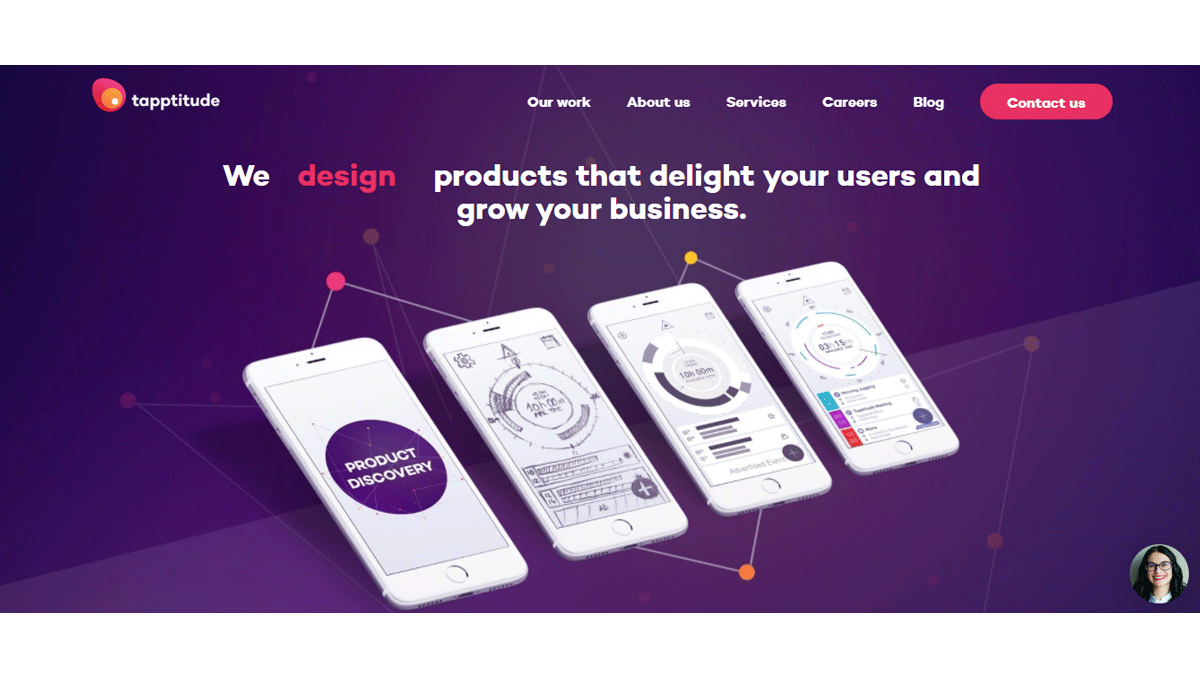 8.  Ready4s
Ready4s is among the top custom software development agencies in Europe and the United States. Their vast experience in developing mobile apps, IoT, and web applications help them to be placed as a market leader, an expert, and a reliable partner for mid-size as well as large enterprises. So, they are one of the most reliable to make into the top 10 mobile app development companies in the UK.
Their strong market position isn't only established by years of experience. However, they also build a vast portfolio of successful projects for top companies in the FinTech, Healthcare, Medical, and Education industries.
Our proven ability to attach people, data, and machines with one another during a hyper-connected world with mixed realities allows enterprises to securely experiment and implement the emerging tech. This further enables them to grow their customer base and be more competitive.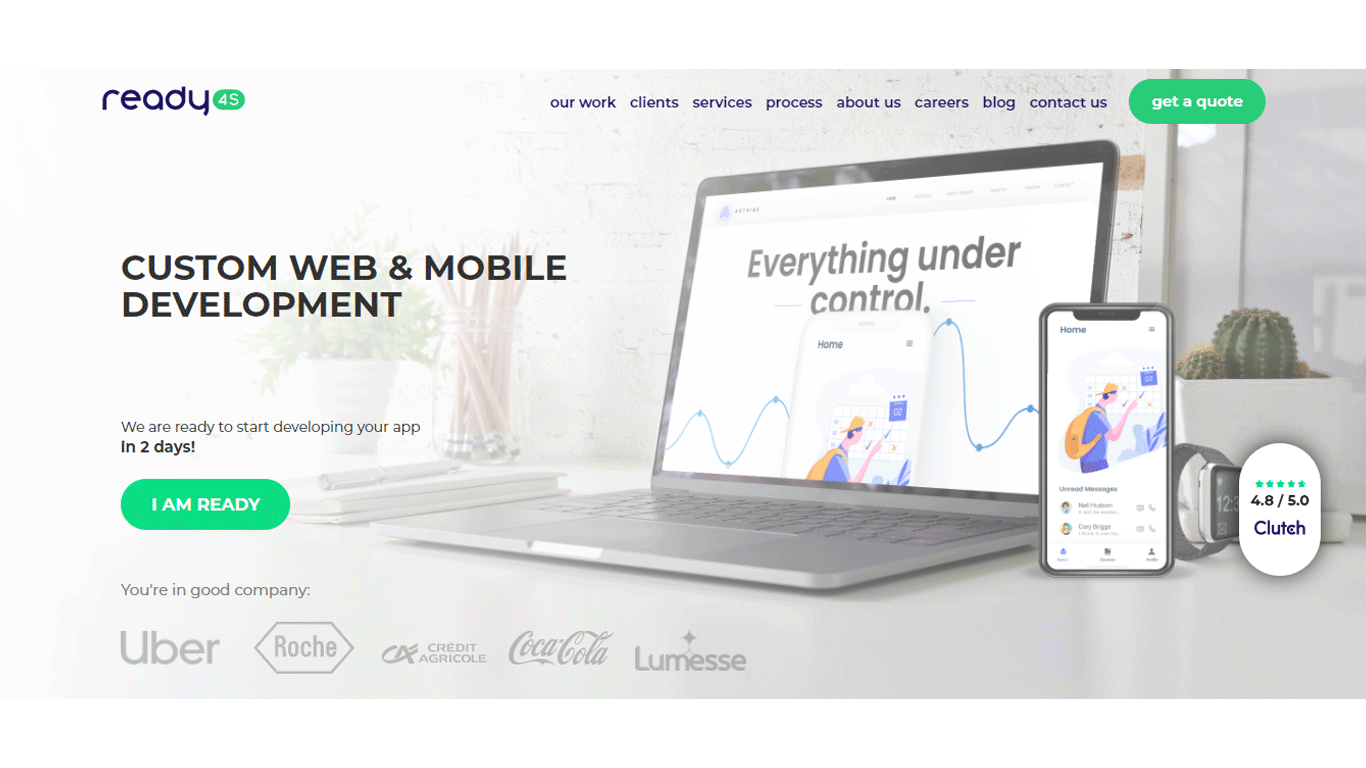 9. The Distance
'The Distance' develops intuitive mobile app solutions for Android and iOS platforms. it's a digital agency based in NY with specialist Android and iOS app development teams. they're experts in designing and building native app solutions for businesses, public. and retail. Therefore, it's considered together with the highest mobile app development companies within the UK.
They are well-versed in maintaining future relationships with clients at a priority level. This is often what defines them as a team and name, hence 'The Distance'.
They value their business relationships and strengthen them with personal relationships. also as, as a team, they ensure to create a technique for growth in every project. A space works dynamically by creating and embracing changes in technology and excel in their specialized skill set.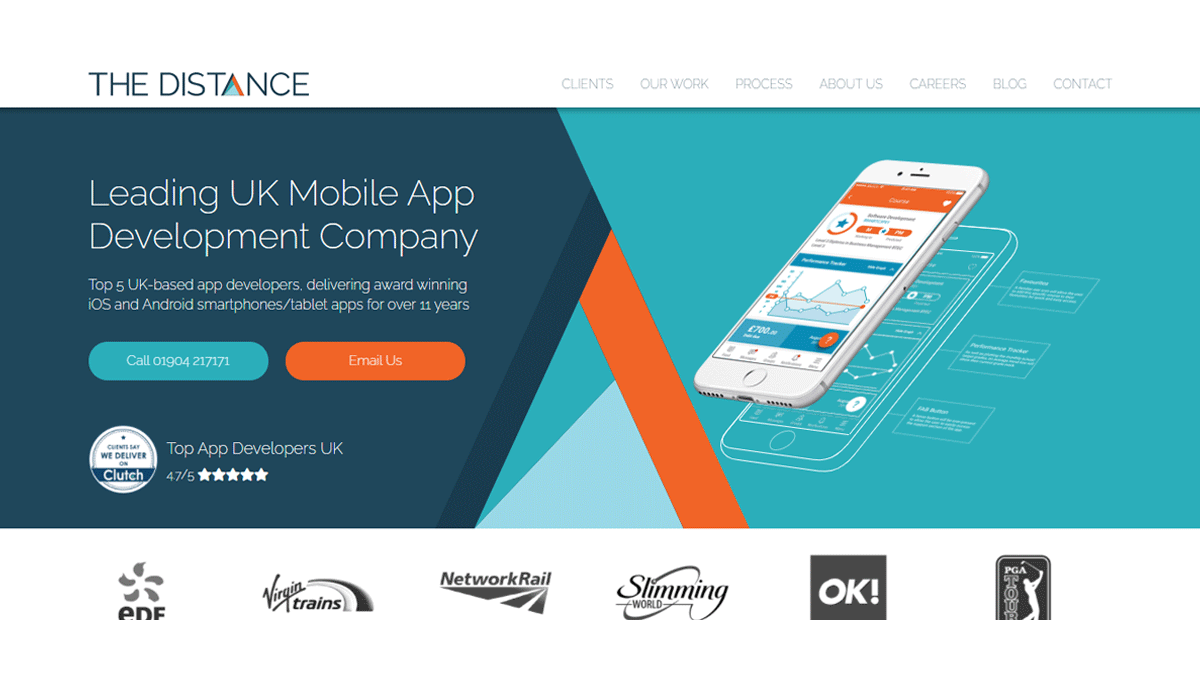 10. Innofied Solution
Innofied Solution is an Award-Winning mobile and web app development company, headquartered in Kolkata, India with R&D Center in Pune, US, and the UK. However, they had an efficient and expert team to make stunning UX/UI designs, Web apps, Cross-platform & Native iOS & Android Mobile apps, and games. Hence, Innofied Solution is among the highest 10 mobile app development companies within the UK.
Innofied Solution is led by an executive team having extensive work experience. They maintained a superb Customer Experience for the primary day till now. Along with that, with 400+ high-quality solutions in Mobile & Web platforms, Innofied is additionally into IoT, AR/VR, Blockchain, & Chatbot development. Innofied successfully made 300+ happy clients that have multiple Fortune 500, billion-dollar companies. So, as a team, they're very effective in building strategies to boost capital, launch products, and acquire users.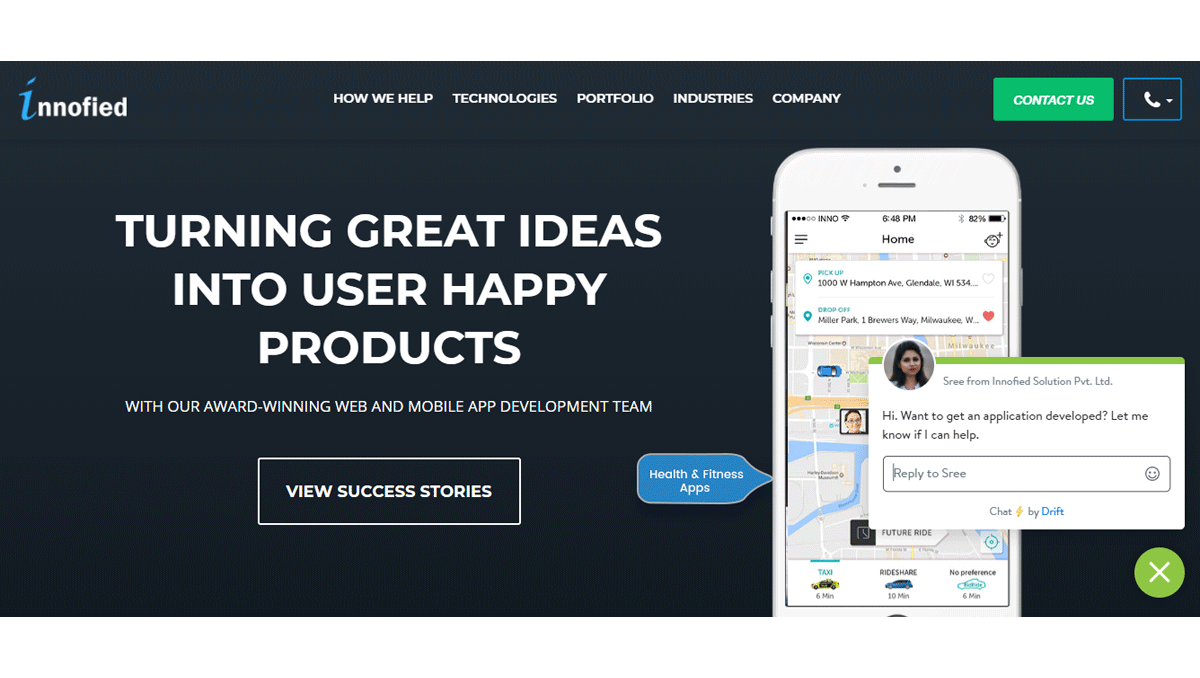 Conclusion
There are a huge number of companies actively working in mobile app development to meet the high demand of clients. Therefore, the above list of top 10 mobile app development companies in the UK will definitely provide valuable information to all readers. It will help you to choose the best and most suitable business partner to introduce your product to the market.
The companies listed above have worked with a number of clients globally. Therefore, they ensure the proper understanding of the market and economy of their target regions. Thus, they leave no stone unturned to deliver the best quality projects which successfully catered to the needs of the audiences. The developers are having years of experience and offer you sound business assistance as well on the requirement.
The UK mobile app developers are named hereafter the Supersourcing investigative team tested themselves based on a special analysis process. Apart from that, Supersourcing also acknowledges each company's presence in the industry and the years they have devoted to providing appropriate mobile app services.
Experts also list recommendations and updates given to past clients to determine the top 10 mobile app development companies in the UK. The companies listed above for app development in the UK offer persistent, attractive, and robust application development solutions to consumers worldwide.
Supersourcing also invites new and established mobile app development companies in India to participate in future analysis processes by submitting proof of their performance and being listed for registration.