E-commerce is rapidly growing fast. Online Grocery App has
been in demand and a top preference of every consumer.
Considering the present condition of the world due to the intrusion of the COVID-19
pandemic in our lives, we all became very cautious about our health, seeking a much healthier environment.
result, it has been predicted that online grocery shopping will reach its peak in a
short span of time. Hence, business hopefuls and entrepreneurs aim to utilize this opportunity and seek to start a
business. For this, they may need to develop an Online Grocery App to provide the service to a majority of users
in a go.
For those who are interested in looking for such agencies to build the Online
Grocery App & Web, we have compiled a list of Top 10 Agencies in the
USA along with their prices. But before moving ahead, let us take a brief look over the required important
features, and the average budget required to build a Grocery Delivery App and Websites.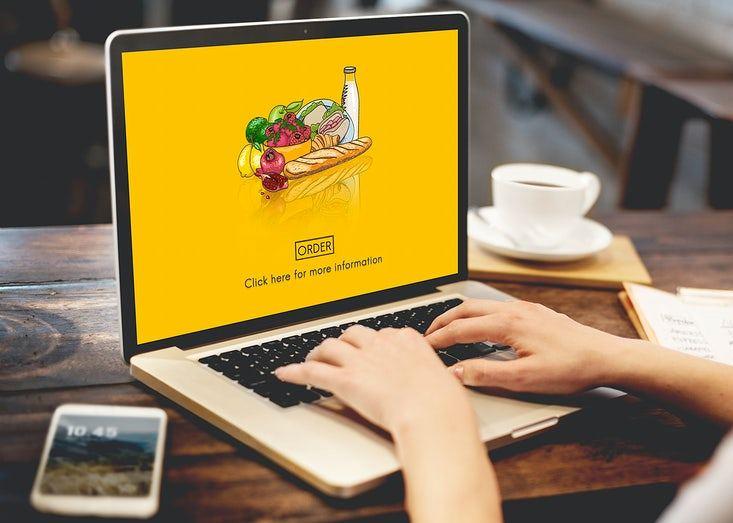 Source: RawPixel Website
Must-Have Quality Features of an Online Grocery App and Web
Consumer Personalization:
An online grocery shopping app should respond to a user's personal requirements and cater to their needs
individually.
Economic Advantages: The app for grocery delivery should provide cashback, discounts, offers,
or coupons to a user to save money while shopping online and using your online shopping portal (app or web).
Convenience:
An app should be easy to use and intuitive so that the user doesn't end up wasting their time in handling
the app usage.
Product Listing:
It is a very basic and important feature for any online grocery app or web. But proper segregation is
required to maintain a proper listing for users to search easily. The product should have a brief description so
that the customer can get an overview of it.
Instant Shopping List:
The Online Grocery App should allow customers to make a shopping list and save it for later purchases. In
this respect, a quick list in the grocery home delivery app will help them and save their time as well.
Search:
The search feature in the online grocery app should be very powerful, yet simple enough to offer
convenience to the user to search specific items by their name from the app.
GPS Tracking:
The E-Commerce app for grocery shopping must have GPS Tracking features. This is to allow users to track
their order delivery. Real-time GPS tracking helps users know the status of their order.
Schedule Delivery:
The customer should be allowed to schedule their order delivery as per their convenience. The customer
can select the delivery date and time for their order during the checkout process.
Push Notifications:
Push notification is a brilliant feature for an online grocery app, which ensures the customer to retain
for a longer period of time. Any customer has to be given constant updates about new offers or new products.
Quality Images:
For an authentic shopping experience, the E-Commerce app for groceries should provide quality images of
real products. This increases the visual appeal and gives users a feel of live viewing the real product.
Payment Options:
To build the best grocery delivery app, secured multiple payment options are a must. This will make the
whole shopping experience convenient and easy for the user.
Periodic Shopping Reminders:
It is a simple reminder note for creating a monthly grocery shopping list. The customer can be reminded
of this list through the push notifications feature.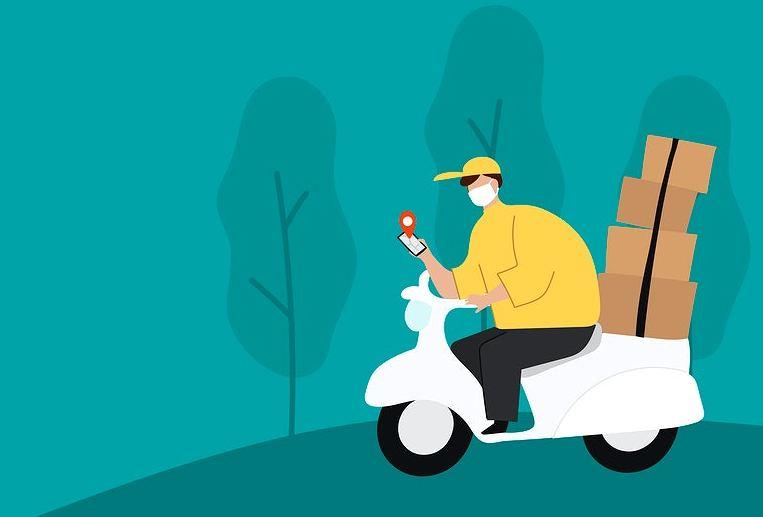 Source: RawPixel Website
It's not the end yet.
There are many basic and advanced features that can be added to the online grocery app. All these features,
along with other on-demand features, can make the best grocery delivery app. However, thorough research and market
research is necessary and very important before taking the grocery delivery app in the development phase.
Idea generation is a great task, but taking that idea in the market is very difficult. To look for a good and
reliable agency to develop your business idea is a much tougher task. So, while taking your concern, we compiled a
list of Top Agencies in
the USA which can give you an idea of a final product. These listed agencies are very efficient and can help
you to take the Online Grocery Shopping App and Web to your customers.
List of Top Online Grocery App and Web Development Agencies
The List of top Online Grocery App and Web Development Agencies along with their Prices is as follows:
1. Cubix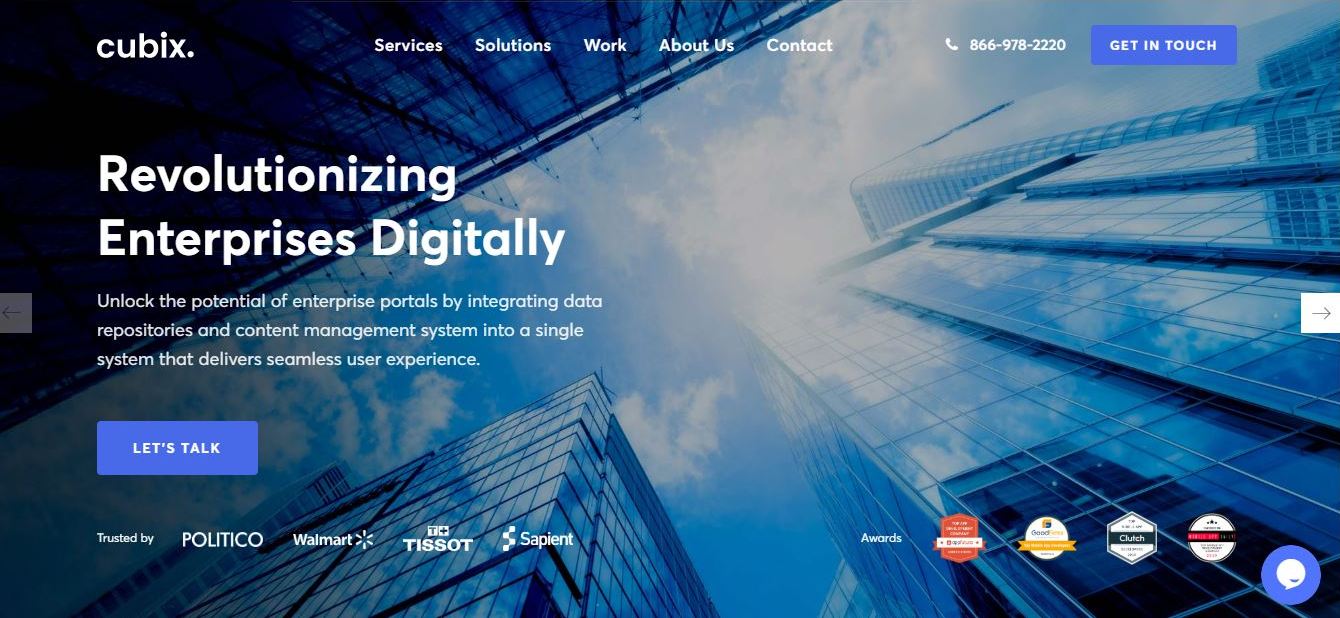 Cubix is a leading mobile app, games, and enterprise software development company. The company is an expert
in the development, customization, and integration of complex enterprise-level solutions, business intelligence
analytics, advanced web, and mobile solutions.
The company was founded in the year 2008 and has over 12 years of experience now, they have worked with a
number of clients including individuals, startups, and organizations. Cubix is based in West Palm Beach,
Florida.
Cubix's team is continuously improving and mastering industry evolution. E-Learning, IoT, Artificial
Intelligence, Machine Learning, SaaS, Augmented Reality, Virtual reality, etc. are the technologies used by Cubix.
Cubix maintains an unbroken record of successful software architecture and development. With their quality work,
the company has earned worldwide trust from companies along with Fortune 500 Companies, including Politico, Canon,
Sapient, Walmart, PayPal, Tissot, and Estee Lauder.
Cubix has a team size of 50-249 employees. The company has its presence in UAE and Pakistan as well. Its
hourly charges range from $25 to $60. The well efficient team of Cubix can help you achieve your goal and build a
quality app for grocery delivery.
"Thank You again for the successful launch of the 3M and Converse applications. Your dedication, hard
work, flexibility, patience, and professionalism are recognized and appreciated. I would recommend Social Cubix to
any company wishing to create their application!"
by Michael Guzman, Director (Sapient)
2. Utility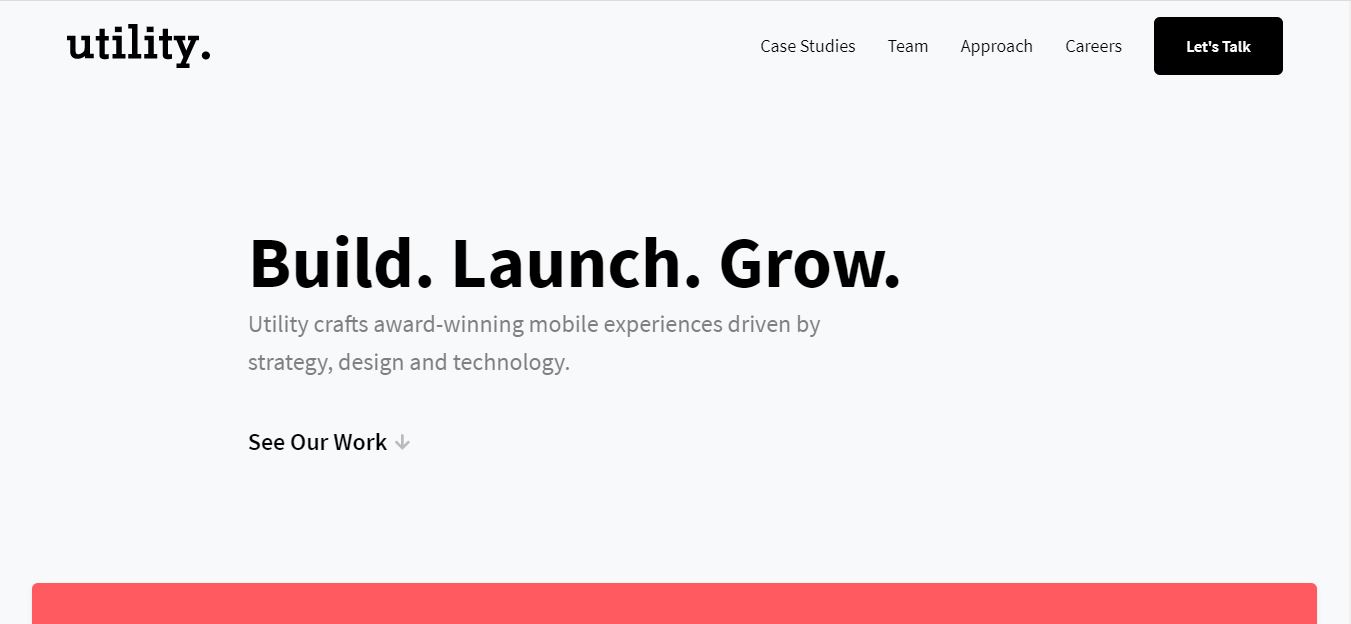 Utility is an end-to-end mobile product agency, focused on designing and engineering today's mobile-first
businesses and new ventures. It was founded by digital leaders from companies like Major League Baseball and
McCann Erickson.
Utility partners with clients to design and develop custom mobile apps, platforms, and experiences. The
company focuses on building digital products that gain traction and succeed. The company claims to convert your
vision or business idea into a high-value product while bringing your ideas to life.
Blue-chip brands and new startup ventures trust Utility to design and engineer award-winning iOS, Android, and
Web applications that get attention and make noise.
Utility was founded in the year 2013 and is based in New York, United States. They have their other branch in
Los Angeles, California. Utility works with an efficient team and comprises 50-249 members. The hourly charges
made by Utility range between $150 to $250. The well efficient and qualified team of Utility can take your
business idea of an Online Grocery App to life.
"Fivestar Training wanted to produce a cutting edge mobile application that served up premium sports
instructional content and training programs to the masses. We needed a great development company who can build out
our entire product. We also had high profile celebrity athletes on board like Wayne Rooney and Alex Morgan (both
global soccer stars), among others, so we needed a partner that was used to playing at high levels. Utility
created everything from UX and UI design services to mobile technology services, backend technology services
(including server setup), CMS web platform development, website design and development, and strategic digital
counsel. They basically handled an end-to-end buildout of a slick mobile app, iOS only, that worked in all
environments. I've worked with tons of digital vendors personally, and Utility stacks up with the best. I cannot
risk my reputation when recommending or hiring firms, but I've only had positive experiences with them."

by Malcolm Gillian, CMO (Fivestar Training)
3. Promatics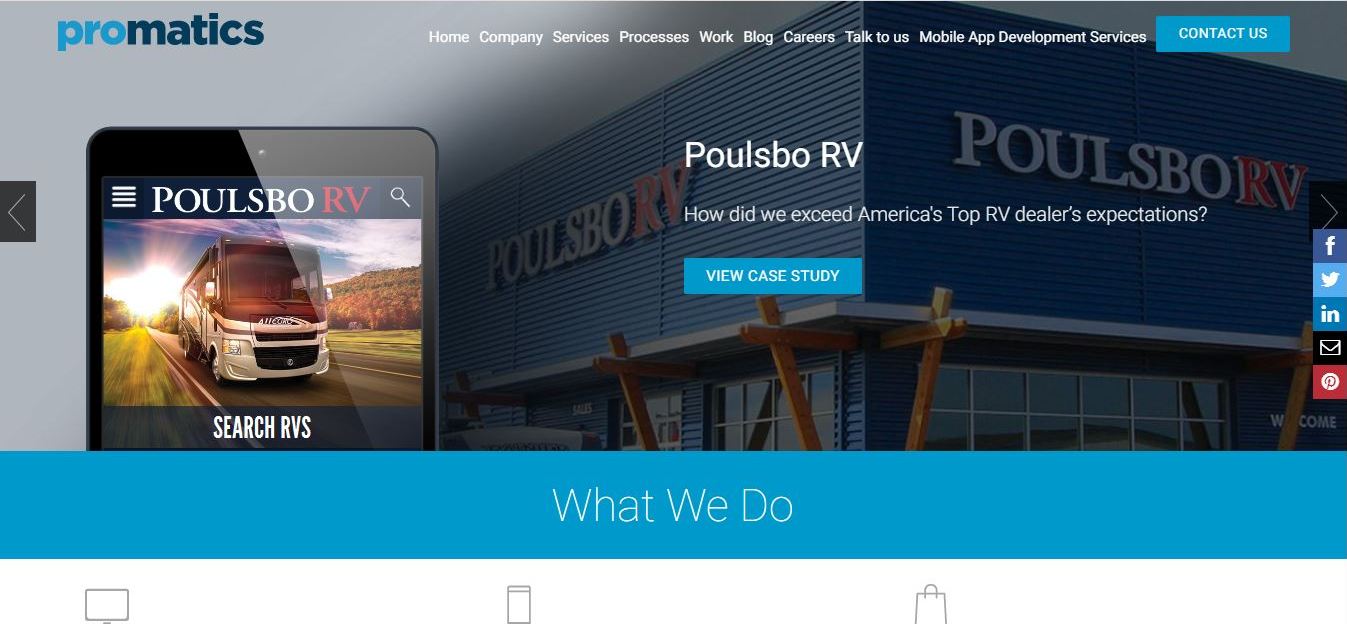 Promatics designs develops and delivers web and mobile applications. It drives today's businesses,
ameliorates, and enhances business capability, reduces customer acquisition lead times, accelerates top-line
growth, creates better brands, and ultimately beats the competition.
Promatic was founded in the year 2008. The commitment is to provide high-quality software services, and they
have worked over many renowned clients like DHL, Alstom, Hewlett Packard (Hp), Procter & Gamble (P&G),
Airtel, McLellan, IFFCO, and many others.
The company has successfully delivered more than 3000 projects. For their quality work, they gained
recognition from various organizations. Promatics is based in New York City in the United States, London in the
United Kingdom, and Punjab & Haryana in India. Promatic works with a quality team of more than 100 team
members. Their hourly charges are more than $25. So, you can go with Promatics to develop the best grocery
delivery app as the team is quite an expert in building such products.
"I have been involved in online education for some years, and recently, I needed a website developed
to present examinations to candidates. I decided to use the Indian company Promatics Technologies. I have never
dealt with them before. I saw them recommended on the web but I must admit they exceeded my expectations. The
project was delivered on time and on budget. They easily did any changes that I needed to make during the course
of the development."
by Dr. Ian Mccoll, Dermatologist (John Flynn Hospital, Gold Coast, Australia)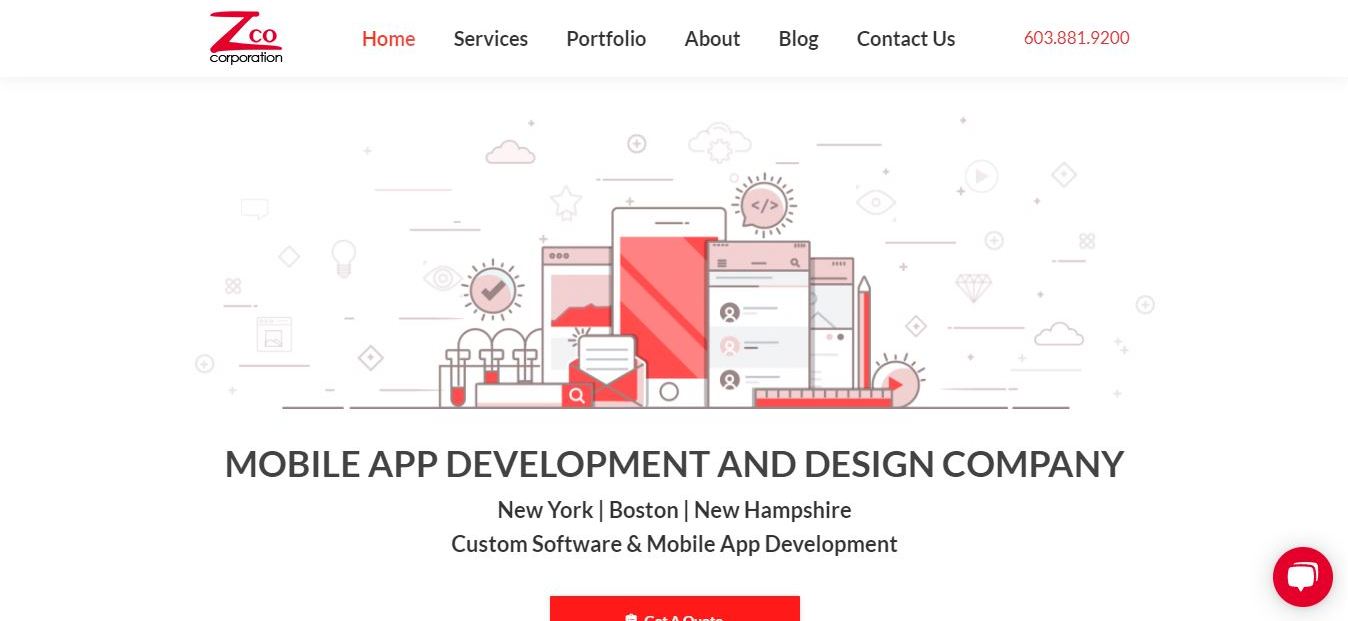 Zco Corporation is one of the best software development
companies in the United States. They provide a full range of mobile app development solutions for their
clients, including custom mobile apps, games, enterprise software, 3D animation, and augmented & virtual
reality applications.
Zco Corporation was founded in 1989 by John Olapurath. Till now, the company has worked along with many
reputed companies and delivered a quality product to them. Zco is headquartered in Nashua, New Hampshire, and has
offices in New York, NY, and Boston, Massachusetts as well.
Zco Corporation was founded in 1989 by John Olapurath. Till now, the company has worked along with many
reputed companies and delivered a quality product to them. Zco is headquartered in Nashua, New Hampshire, and has
offices in New York, NY, and Boston, Massachusetts as well.
"Zco has been outstanding to work with, and very upfront with my app build details as well as the
progress since day one. Every time I have a question they are quick to respond via email or phone call. I will
definitely use Zco for future apps!"

by Sean Varney, Chief Engineer (Crowley Marine Services)
5. EngineerBabu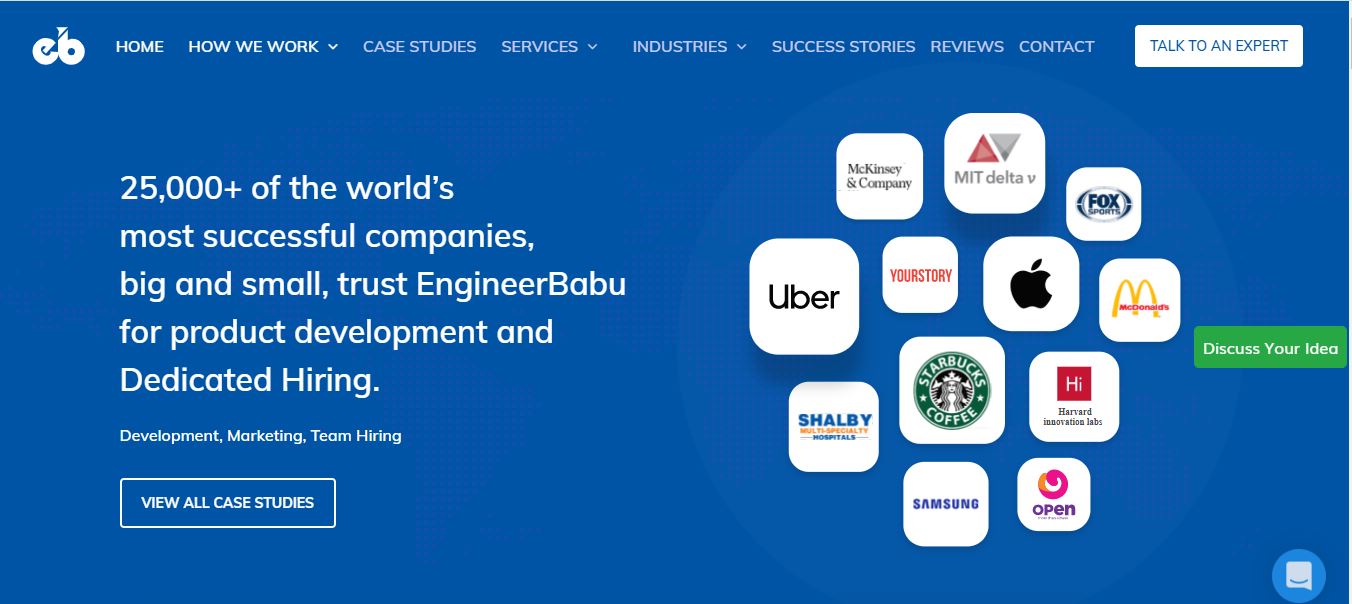 EngineerBabu is a Web and Application Software agency with a pool of experienced and qualified team of
engineers. Till now, they have worked with more than 25000 of the world's most successful companies. They all
trusted EngineerBabu, and still many of them are being the regular clients of the company.
EngineerBabu was founded in 2014 by its Co-Founder's Mayank Pratap Singh and Aditi Chaurasia. The company is
based in Indore, M.P. in India. Their apps have been selected in 2018 & 2019 by Y-Combinator & Google
Ventures and have positive ratings of 200+ happy customers at Clutch. The company is known for going the extra
mile and exceeding the client's expectations. In contrast to all these listed companies, EngineerBabu didn't
charge on an hourly basis. It charges on a monthly basis in terms of project size, time, complexity, type, and
other relevant features. On average, the development charges of EngineerBabu ranges from $10,000 to $50,000 or
maybe higher.
The company has now worked with a great variety of clients from different parts of the world and successfully
provides them with a high-quality product. So, all those looking for a credible, trustworthy, and budget-friendly
company to develop the online grocery app you desire, then you can definitely go with EngineerBabu.
"They focus on making sure these sites are both useful and easy to use. I love product-focused,
mission oriented dedicated teams; they were always very supportive. Working remotely was quite easy, quick,
supportive, and knowledgeable."

by Benjamin Young, Founder (Frank Green)
---
Recommended Reading:
What Does It
Take To Build a Food Delivery App Like Zomato and Swiggy?

2020's Top 10 Web Development
Companies in UK (Verified Clutch List)

---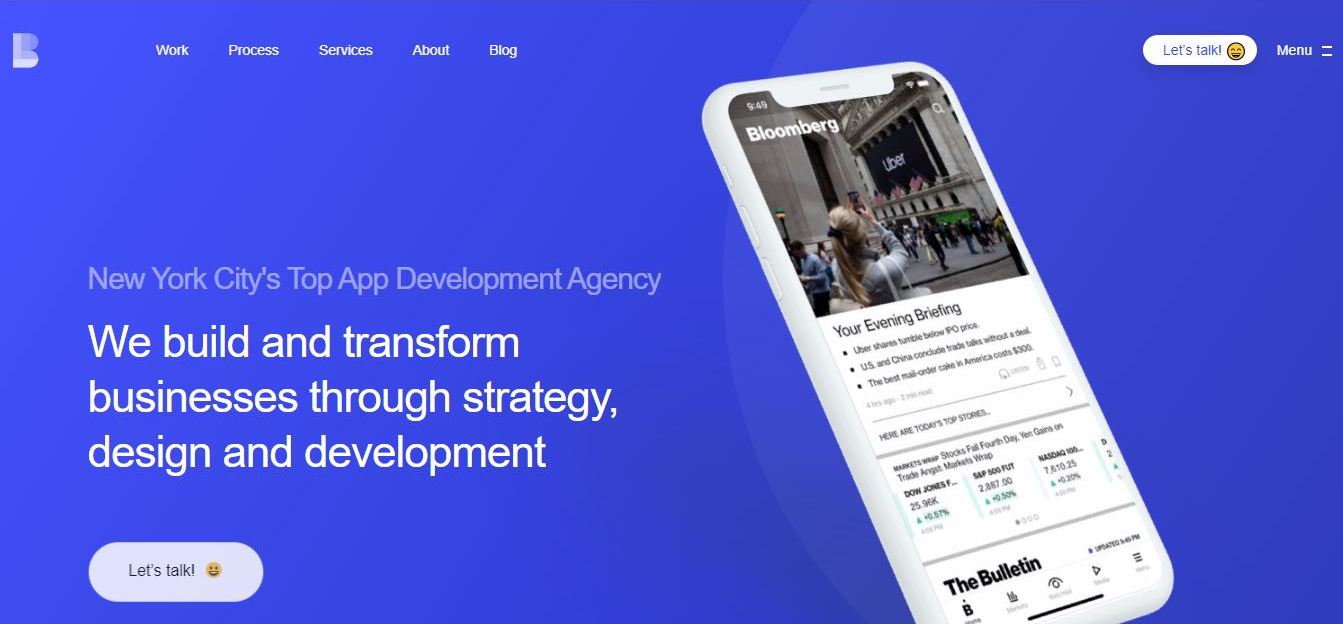 Blue Label Labs is your partner in digital transformation. They claim that they don't just build the product
they THINK is right, but they build the product that they (together) DISCOVER is right.
The company was founded in 2009, and they have partnered with enterprises, entrepreneurs, and
digital/full-service agencies to build over 350 products across a multitude of devices. Bobby Gill and Jordan
Gurrieri are the Co-Founder and COO of Blue Label Labs.
It has claimed numerous awards for its quality work. Among them are ranked 184 of 1000 companies in the
Financial Times List of fastest-growing companies in America and other awards as well. Blue Label Labs
headquarters is based in New York, United States, and has its presence also in Seattle and San Francisco as
well.
Blue Label Labs is having a team of 65+ members. Their hourly working charges range from $100 to $150. It may
be more or less as well, depending on the project. Such a decorated company can be a great option for you to take
your business idea live and build a quality grocery delivery app while considering your specifications.
"I've been working with BLL for over two years, and can confidently say they do incredible work.
Founders are honest, everyone is hardworking and innovative, and they take a real interest in their clients.
Highly recommended. I like their great communication and technical skills as well."

by Michael A. Gayed (CFA)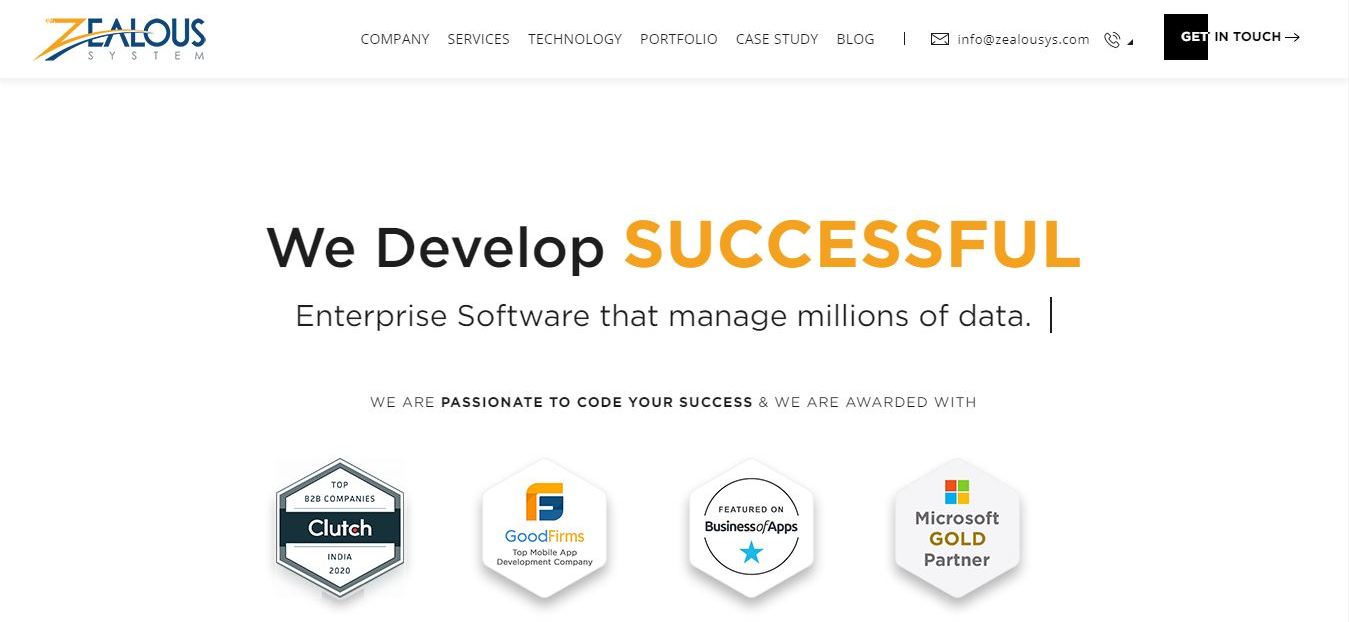 Zealous System is a trusted name in software and web development services. It has expertise in mobile app
development for various platforms – iOS, Android – as well as in the latest technologies – Swift, Kotlin, Java,
Flutter, Xamarin, Ionic, and React Native.
It was founded in 2008 by Pranjal Mehta. The company is headquartered in Ahmedabad, India, and has its
presence also in Ohio in the USA, Sydney in Australia, Quebec in Canada, and Windhoek in Namibia. The company
gains critical acclamation and awards as well which includes Leading Web Development Companies in Australia by
GoodFirms, 2019, and many others.
Zealous System works with a team size of 50-249 members total in all its centres. The company's hourly charges
are more than $25 based on the work and the project quality. Having such a broad reach in different countries can
provide you with a quality online grocery app and helps you utilize this business opportunity.
"We had a good feeling with Zealous from the beginning. They were very interested in the project, and
we felt that they understood the requirements 100%. The offer was competitive, and we were proven right with our
decision during the project. The developers working on the project were capable and were also looking for
improvements in the user flow. Finally, we even had some changes to the original plan but were not charged for
these additional works by Zealous. Even though delivery took longer than expected, we are very happy with the
outcome and can highly recommend Zealous."

by Julio Salgado (WP Website)
8. S-PRO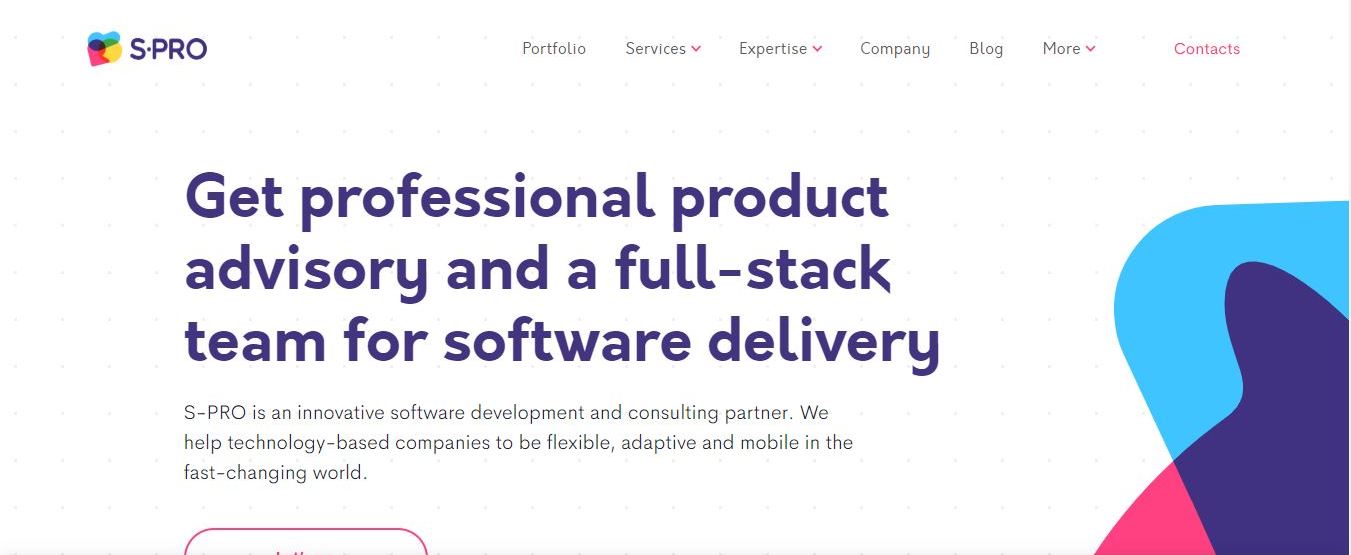 S-PRO is an innovative technology partner. It helps startups to create innovative products and empower
existing businesses with the digitalization of their core processes to much customer-centric economy needs. It
takes every step to deliver success to its clients while building long-term relationships.
It was founded in 2014. Igor Izraylevych is the CEO and Co-founder of S-PRO along with Andrew Fisiuk. S-PRO is
a team of 150+ talented experts and each has the capability to provide a sophisticated personal approach while
delivering complex market recognized solutions. The company is based in the USA and Ukraine. With such an
efficient and qualified team, you can go with S-PRO to build the grocery app for your future business idea and
help it become the best grocery delivery app.
"S-PRO team of 150+ talents has expertise and capabilities to provide a sophisticated personal
approach and deliver complex market recognized solutions"

by Alex Nikolaev, Director of Digital Production (Arrivals + Departures)
9. NIX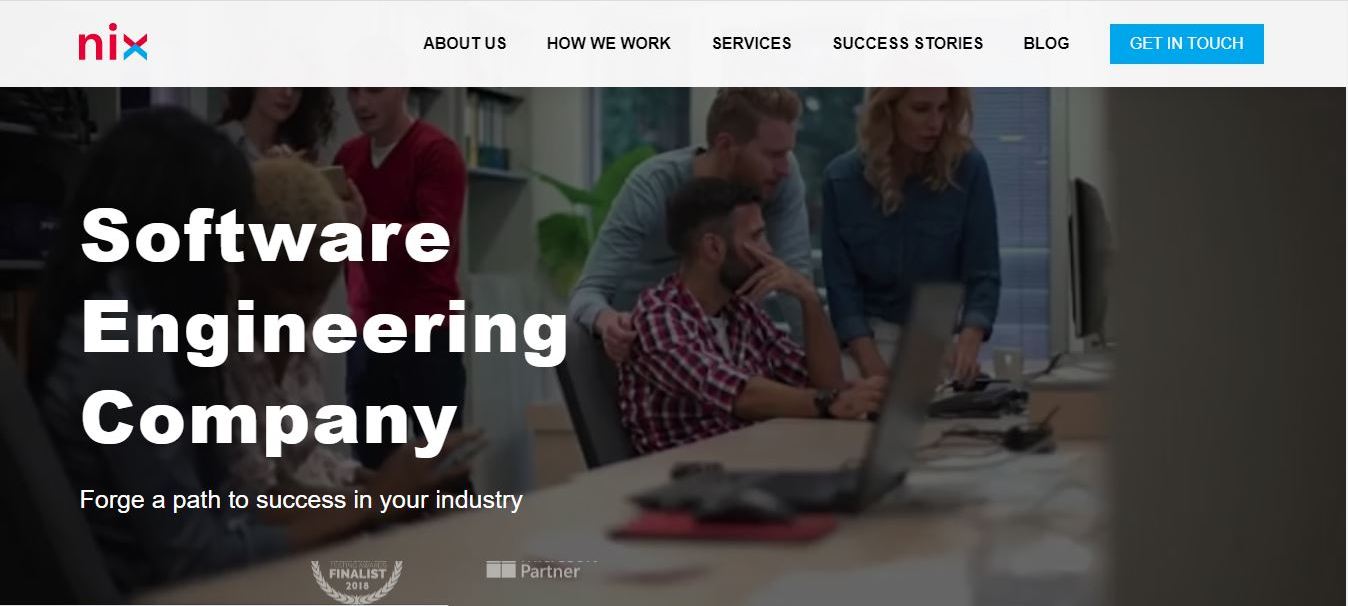 NIX builds Custom software solutions on a committed end-to-end development cycle. It offers a full spectrum
of services ranging from web and mobile application development to complex enterprise solutions. The company also
helps business owners and executives to gain competitive advantages in the tech race and take over leadership in
the industry.
NIX was founded in 1994, and Igor Braginsky is the  President and CEO of the company. The name 'NIX' is
associated with Cornerstone, PRO Unlimited, Human eyes, Alienware, Agora, Car Soup, Artifacts, and many
more.
NIX works with a talented and efficient team size of more than 2000 specialists all over the globe. Its
headquarters is based in Florida, United States of America, and has its presence in the UK as well. It would be a
great opportunity for all those who are looking to develop their apps to go with such an experienced and reputable
company which would be a great call as they can deliver a quality of online grocery app. The hourly charges of NIX
range from $25 to $ 49. It is not much for such an experienced company, but the price may vary also.
"I have used NIX for 3 different companies over the past 3 years that I have been CTO of. Projects
have spanned a wide variety of technology stacks. Nix has come through each time with the right project manager,
quality assurance, business analyst, DevOps, and developers. They understand the technology and the project
development processes to get it done. They quickly and professionally get up to speed with our current processes
and seamlessly merge with any professional environment. I highly recommend NIX for your next critical product
development. It's in good, caring hands."

by Mark DeJarnett, Chief Technical Officer (Sparkle Stories LLC)
10. iTechArt Group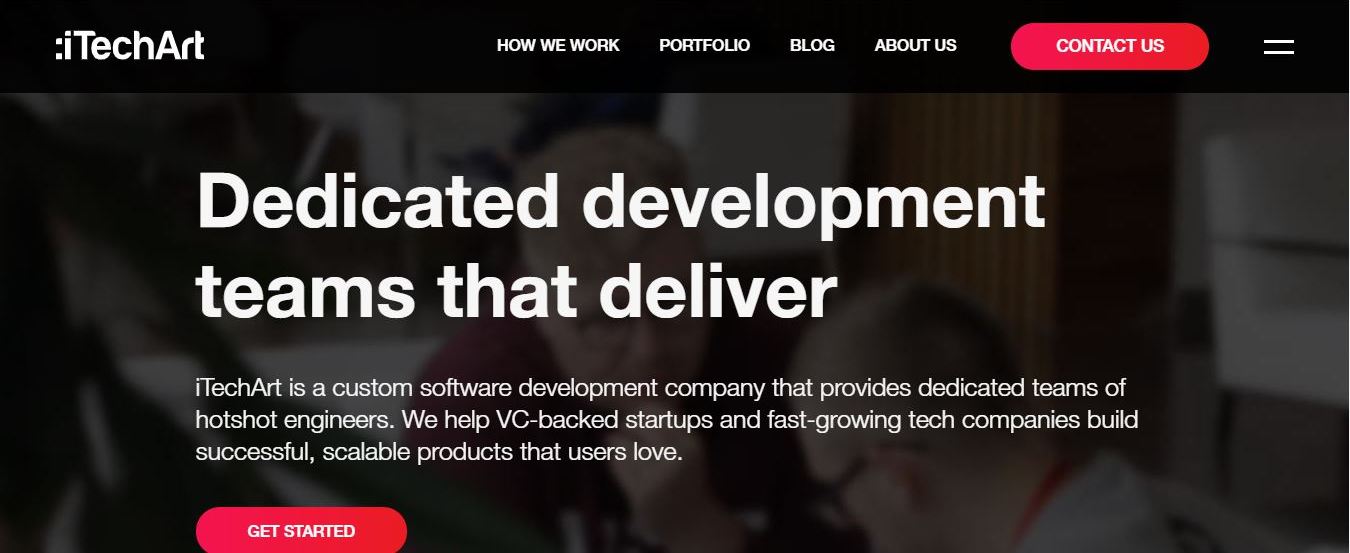 iTechArt is a Software Development Agency with a pool of experienced engineers. It helped Venture Capital
backed startups and fast-growing tech companies to build successful, scalable products that users love.
The company has 200+ active clients in its bucket. It has been listed in the Inc. 5000 America's
Fastest-Growing Companies, named on Deloitte's Technology Fast 500 list of Companies, and other recognitions as
well. iTechArt has been in this industry since 2002 and is doing great in taking the business online while
building a quality product for its clients.
iTechArt Group was founded by Sergei Kovalenko in 2002. The company has its headquarters in New York, USA, and
also has its presence in Georgia, United States, and in London, United Kingdom. The hourly charges of iTechArt
range from $50 to $99. The team has more than 70% of its highly qualified and experienced employees.
Such a skilled and experienced team is well qualified in delivering quality products to its customers. So, it
would be an excellent option to take your grocery delivery app idea to them and gain the market in a short
while.
"I worked with iTechArt during my previous venture, and was thoroughly impressed with the combination
of value, quality of work, and ability to deliver. With my current venture in Asia, I tried to find a provider
closer to my time zone, but none of those I surveyed was even close to the level of iTechArt. In both cases, the
project was front-end development, at times quite demanding and complex."

by Vadim Berman, CEO & Co-Founder (Stealth Mode Startup Company)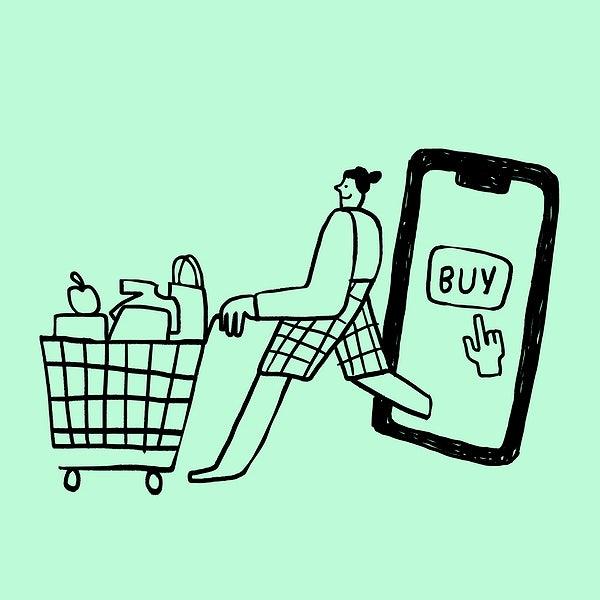 Source: RawPixel Website
Conclusion
These were the few Top App and Web Development Agencies
which can help you take your business live or to the next level while successfully building the Online Grocery App
you need. Though building a business is not an easy task, taking it in the market with an innovative business idea
and an appealing user platform can do wonders for new businesses. Therefore, going with any of these listed
companies for building grocery delivery apps is highly recommended as it can help your business a lot.
If you are still in a dilemma of whom to choose after reading all about these companies or agencies, then we
would suggest you directly contact these agencies individually. Make sure to clarify your budget as you discuss
your business plan. As it is a platform to solve your problems, you can directly contact the company which has a
dedicated development team of experienced and skilled professionals you
need. Take a step further ahead and make your business plan of Online Grocery App an alive, valuable
product.