Table of content
According to Statista's forecast in 2014, the mobile app industry revenues in the UK will exceed 30 billion British pounds by 2025! As mobile solutions become vital to business success, the UK's wealth of app development companies is increasingly evident. When 10,000 apps are being released daily, an MVP won't cut it. As this huge industry is continuing to grow, the competition will get tougher as more companies will emerge.
As a customer, when you have a lot of options, even then it sometimes gets difficult to pick the company that will suit your needs the best. If you want your mobile application to stand out from all the others, you will have to bring the 'wow' factor in. A lot of digital projects fail due to an agency's lack of understanding of the business model and value proposition. An IT company should always look for a way to mitigate the risks by placing focus on the client and his business over money and technology.
In this article, we have come up with a compilation of the top mobile app development companies in the UK to help you choose the perfect fit for you. It has information about the companies from trusted sources like- Clutch, Linkedin, Wikipedia, Google, Crunchbase, etc. The thorough discovery process will enable you to review the business plan while presenting relevant research and grasping your brand before we identify the most suitable solutions to problems. Ultimately, this will allow us to answer strategic questions concerning your product vision, target market, and more.
Let us take a look at the curated list of the 2020's Top 10 App Development companies in the UK.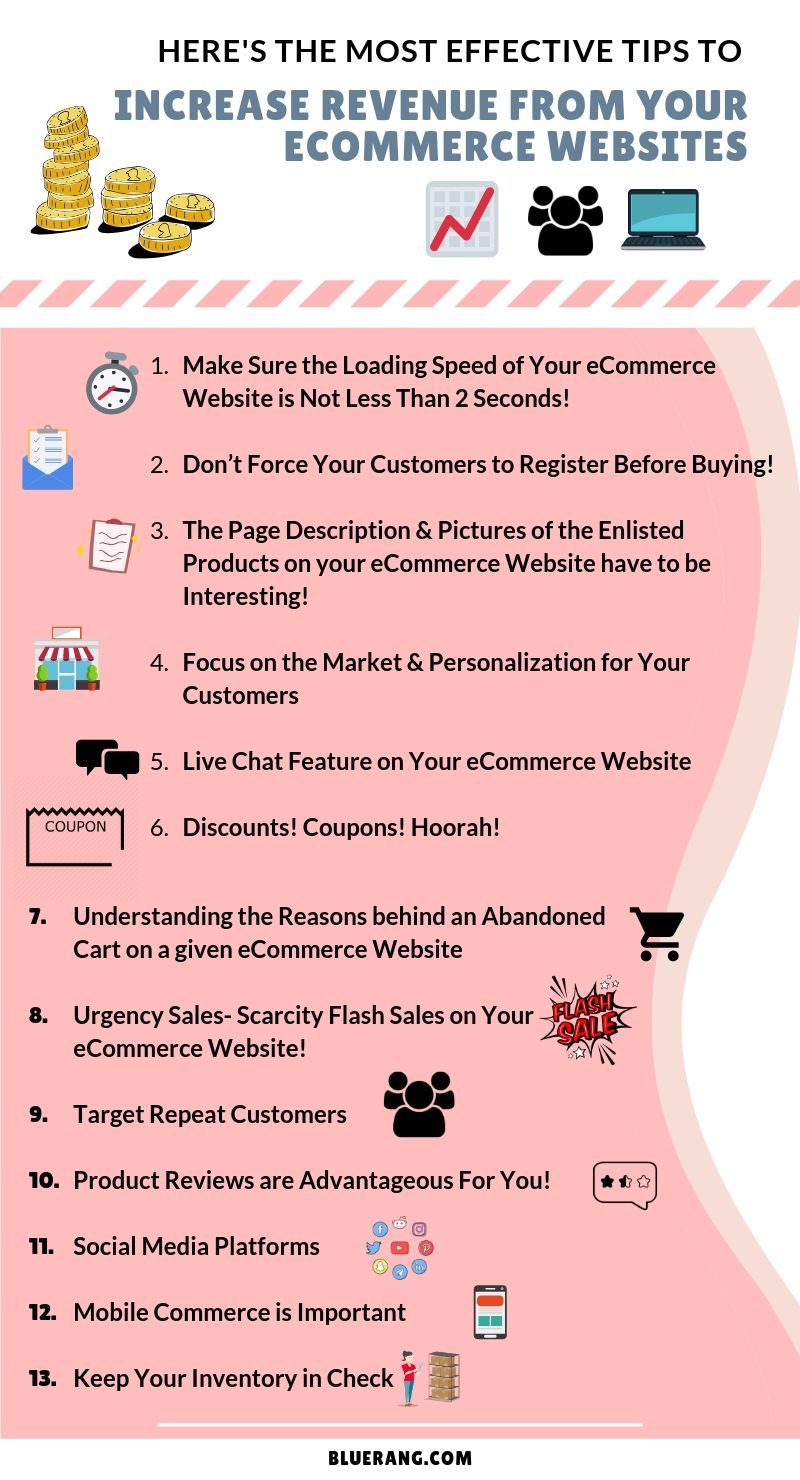 Practical Ecommerce has provided some tips on how to make an efficient website that loads quickly- Utilizing caching technology to temporarily contain data and avoiding querying the database, using compression software to lessen the size of the data and asking your hosting provider for assessment of your current traffic size.
If your site is crashing during peak traffic, revisit and get a bigger server.
1. STRV
The STRV engineers have tons of experience developing, administering, and updating apps for US startups and Fortune 500 companies. With 5 offices and 200+ employees of 21 nationalities, the company has built 400+ products. They are excelled in every niche, from design and development to even product strategy!
When approached by a potential client, the STRV team starts by asking strategic questions and brainstorming alongside the client's team. Then they build an informed plan that gets the project where it needs to be, saving time and money on the path to wow. Anyone can knock together a few lines of code. STRV claims to do more. By designing and engineering with users in mind, they contemplate what moves people and build to inspire. They deliver end-to-end products. Although product launch isn't the end of the road. They even compile user insights and behavior to understand what works and what doesn't. And that's how they keep improving the product and believe that their job is never done.

Number of Employees

51-200

Headquarters

Los Angeles, California

Founding Year

2004

Founders:

Lubo Smid

,

David Semerad

, Pavel Zeifart, Martin Stava

Location:

Prague, Brno, Los Angles, San Francisco
Their experienced product managers, designers, engineers, and QA testers create digital products that consistently wow users, such as mobile applications, websites, backend infrastructure, Internet of Things, Augmented & virtual reality, Machine learning, and Blockchain, etc. They solve complex problems by offering services that bring vision to life (strategy), fill gaps and enable rapid growth (scale) and provide digital expertise (skill). The team possesses expert skills in modern technologies, including Swift, Kotlin, React, Node.js, Go, Cloud infrastructure, and DevOps.
Some of their collaborations have been featured on TechCrunch, Mashable, or Wired; incubated in top US accelerators, or crowd-funded via Kickstarter. STRV is gold verified on Clutch and is a certified Google Agency. It has previously been amongst Deloitte's 'Fast 50', Financial Times TOP 20 FT 1000, and has won 20+ design awards (and counting). The company has built 25+ featured apps. It has built solutions for Microsoft and Hallmark. The company built a streamlined UI experience for Boosted, the world's leading electric skateboard retailer.
---
Client Testimonials-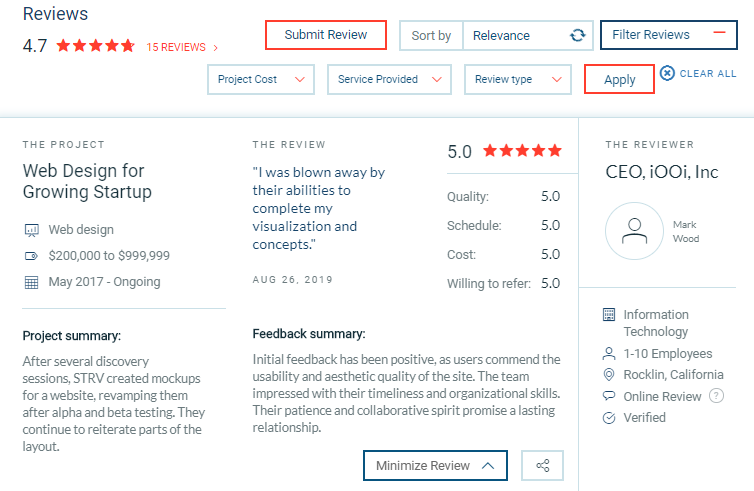 ---
2. Hedgehog Lab
With a presence spreading across multiple continents, Hedgehog Labs is an ever-growing team that strives to #bethehedgehog. Passionate about technology, they work with partners to deliver successful, innovative solutions. Founded in 2007, Hedgehog Lab is a global software consultancy of 200+ employees who specialize in multi-platform software and device innovation. Headquartered in London with five offices across three continents, their team architects, designs, and develops app solutions that prepare brands for the future of post-PC devices.

Number of Employees

51-200

Headquarters

Holbrook, NY

Founding Year

2007

Founders:

Sarat Pediredla

, Mark Forster

Location:

Oregon, NYC, Charlotte, Netherlands,

Sofia Metropolitan Area
Their professionalism and proactive approach is renowned in the industry. Hedgehog Labs excels in research & insight. Their team works with clients to understand their business, customers, and challenges before delivering the findings and suggestions. It is followed by the Design Sprint- a five-phase exercise that identifies the best solutions to a business challenge, allowing them to develop, test, and learn from a prototype quickly. They handle Product Strategy and work with clients to define expectations and a roadmap, ensuring that the product is more than just a set of features and adds real value to the end-users. With their innovation lab- they help clients to test and understand how the business can embrace emerging technologies to solve current and future challenges.
Their former clients include- EDF Energy, Financial Times, Mitsubishi Motors, and the Santander Bank. They have received immense appreciation and won several awards:
The Newcastle Business Awards: Small/Medium Business of the Year 2016

Glassdoor: Best Employer of 2016

RAR Digital Awards: On Budget Award Winner 2016

Newcastle Business Awards: Outstanding Performance in International Growth

App Design Awards: Best App Startup 2015

Drum Design Awards: Commendable Design 2013

Mobile Entertainment Magazine: The Top UK Mobile Innovators 2012
Hedgehog Lab had notably created a series of successful apps for one of their clients- a large Norwegian energy company. The apps were made to inspire creativity and engagement within key audiences. They had been designed for both iPhone and iPad. As per the Web Editor, Norwegian Energy Cooperation, "We really enjoyed working with the hedgehog lab team. Their company is efficient, helpful, friendly, and delivered perfectly on time to a very high standard."
---
Client Testimonials-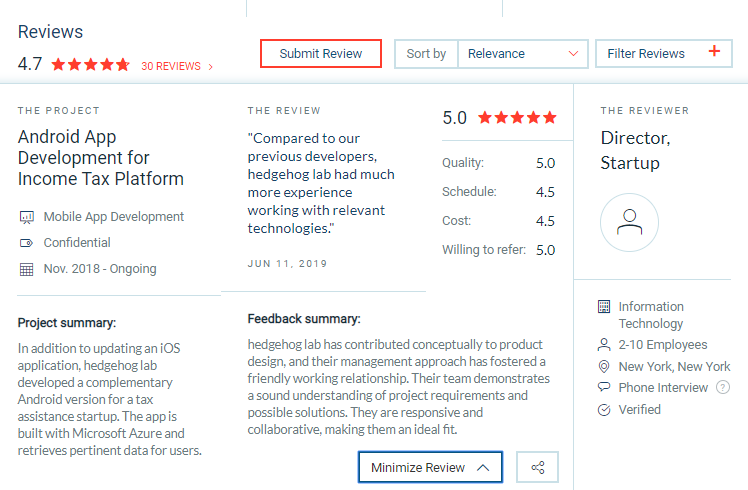 3. Fueled
Fueled is a product-driven venture-development firm that works with a range of startups and big brands to create compelling, successful, award-winning apps and websites. Their mission is to help entrepreneurs, whether solo or part of a thousand-person company, build and scale their businesses. They help people perfect and realize their visions for digital products. Other mercenary developers just churn out what a client asks for, while they strive to truly understand the problems their clients are aiming to solve and stop at nothing to build solid products that present the optimal solution.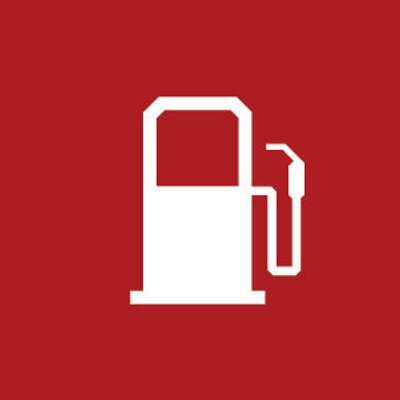 | | |
| --- | --- |
| Number of Employees | 51-100 |
| Headquarters | New York |
| Founding Year | 2007 |
| Founder: | Rameet Chawla |
| Locations: | NYC, Chicago, Los Angles |
When approached by a potential client- they start with an initial investigation about the client and their industry. They identify openings for growth, efficiency gains, and innovation by leveraging off-the-shelf or custom tech implementations. They then interview stakeholders, do research, host focus groups, dive into analytics, and review data. That leads them to an understanding of what opportunities exist and what it will take to exploit them. After figuring out ROI and what a roadmap would look like; they flesh out some concepts. And then they execute.
Of course, not every client needs a full suite of services, and around half the business is focused on providing the capabilities a la carte. Fueled works with a wide range of clients across numerous types of engagements, so flexibility is key. They never compromise with commitments to modern, agile best practices across product, design, development, growth, and project management.
Fueled has won app of the year for Warby Parker. They consulted for the consultants at Harvard Business School and put Crunchbase in our pockets. They gave Rite Aid and 9GAG makeovers. Fueled has streamlined home-hunting for Compass. They got rid of check-in lines in Vegas. Then there's their work with Google and Apple but that's about as much as they can say about that!
---
Client Testimonials-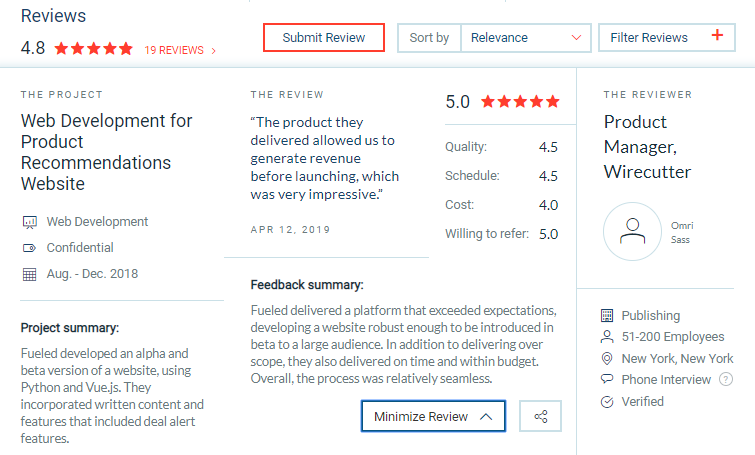 Magora Systems is an international IT company with 9 years of extensive experience in the IT outsourcing market. They offer full-cycle development services: from Business Analysis, UI, and Architecture Design to Development, QA, and Post-Delivery Support. They work with promising startups as well as big enterprises.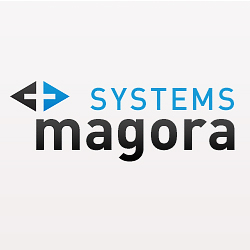 | | |
| --- | --- |
| Number of Employees | 51-200 |
| Headquarters | 56 Shoreditch High St, London, E1 6JJ, GB |
| Founding Year | 2010 |
| Founder: | Vladimir Potapenko |
| Location: | London |
The Magora Systems team has in-depth expertise in .NET, Java & PHP and profound knowledge of iOS and Android development tools. Whether a B2C or a B2B project, start-up MVP, or a bespoke enterprise solution- Magora Systems take the time to understand your business, your product, and the end-users needs. The software development cases are loved by users for their convenience and appreciated by customers for the real value they add to your business.
Together with the customer, Magora Systems determine the proper solution for the client's problem. They build an app or software, and then implement it while sticking to the collaboratively developed strategy, which seeks to maximize desired value and ROI, as well as equips the client with a full set of instruments to attract more clients and commerce.
Their solutions take as many forms as they serve functions, increasing sales or reaching new markets. Whatever form the solutions take – optimization of an existing process, launching a start-up, or the development of a completely new set of services – they turn into clear, tangible benefits. And what's more, they turn into profits. Just as Magora understands business, the team understands technology. Their specialists develop mobile applications on iOS and Android, in addition to web and software services. Regardless of what medium they're working in though, their priorities rest in full security and quality assurance by default.
---
Client Testimonials-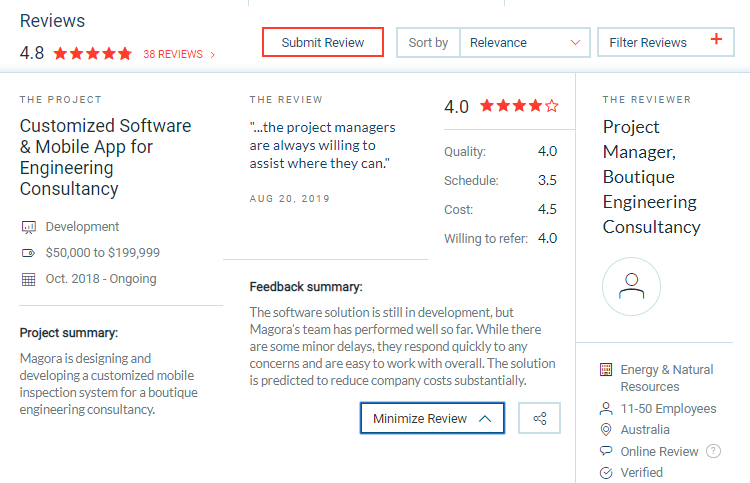 5. Ready4S
This is one of the top custom software development agencies in Europe and the United States. The vast experience in developing mobile, IoT, and web applications position them as a market leader, an expert, and a reliable partner for mid-size as well as large enterprises. Their strong market position is supported not only by years of experience but also a vast portfolio of successful projects for companies in the FinTech, healthcare, medical, and education industries.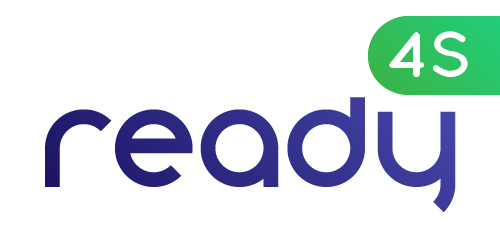 Number of Employees

51-200

Headquarters

Kraków, Małopolskie

Founding Year

2011

Founder:

Greg Fraczek

Location:

Cracow

,

Bossier
When it comes to development efficiency and high-quality code, only an in-house, office-based team can ensure that. Aggressive deadlines and really demanding technical issues do not scare them off to take on challenges that others don't dare to. Full flexibility makes everybody happy when it comes to a product and the development process and to make sure they satisfy your needs.
Along with this, transparency, high-quality code, smooth communication, a user-focused process, and a can-do attitude makes them stand out. Reports are updated with the project's progress at least once a week, including code review throughout the whole development process. With 6+ years in the industry, Ready4S has already had 1150+ app consultations this year. They have been awarded 'Mobile app developer of the year 2016' by AppFutura, 'No 1 UK app developer' by Clutch.co, 'Top iOS developer' by Business of App, 'Best fintech app development Company' according to Clutch.co and 'Top 3 best designs' by the E-commerce Awards Poland.
Their services:
Mobile

: Kotlin, Java, Objective-C, Swift, Flutter, React Native

Front-end

: Angular, React.js

Back-end

: Node.js, PHP, Java, DevOps, Microservices Architecture, Azure, AWS, MongoDB, PostgreSQL, MySQL, Kubernetes, Docker, 

Product Design

: UX/UI design, Design workshops & Strategy, Mobile Design, Web design, UX audits, User research, Prototyping, Testing

R&D

: Home automation, IoT, Augmented Reality, Audio/Video streaming, image processing, machine learning.
---
Client Testimonials-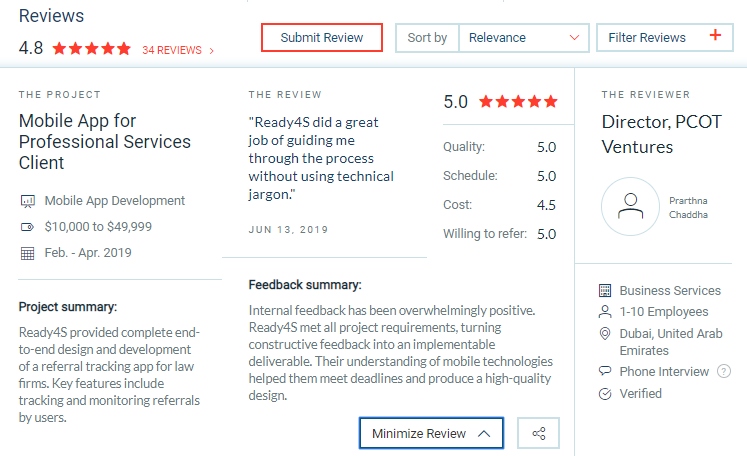 ---
Recommended Reading:

Top 10 Mobile App Development Companies in the UK
Top 10 Software development companies in the UK
Top 10 Website development companies in the UK

---
6. itCraft
Delivering mobile innovation to businesses around the world since 2010, itCraft provides comprehensive software production services. itCraft is a Google Cloud Platform partner since 2017. With 9 years on the market, 200+ finished projects, and 7 ongoing developments, itCraft stands at the sixth position on our list.

Number of Employees

7-10

Headquarters

Warszawa

Founding Year

2010

Founder:

Bartosz Pieślak, Karol

Location:

Warszawa

,

Bydgoszcz

,

Toruń

, London
With outstanding UX/UI designers, in-house specialized Android, iOS, and web teams, full backend development, focused on top quality of development, 50 specialists covering full app development and testing skill set, top level of employee retainment rate, they have been awarded by Tech Reviewer, Good Firms, Google, App Futura, The Manifest and Mobile App Daily. They operate globally with their main headquarters, and also have offices at Warsaw, Bydgoszcz & Toruń in Poland. itCraft also arranges for meetings at the Google Campus, Warsaw, or in London.
itCraft provides dedicated Agile Scrum teams for each project and a 7 hours specialist effective workday is billed. The company supports both established businesses and promising startups. It is currently working with top brands: Deloitte Digital, DHL, LUX MED (Bupa Group), Top Secret, Makro C&C, Rossmann, Sodexo, Bank BPH, and many others. itCraft delivered and keeps delivering superb native mobile applications and web solutions for a range of industries: Transport & Logistics, Healthcare, Social, M-commerce, Fintech.
---
Client Testimonials-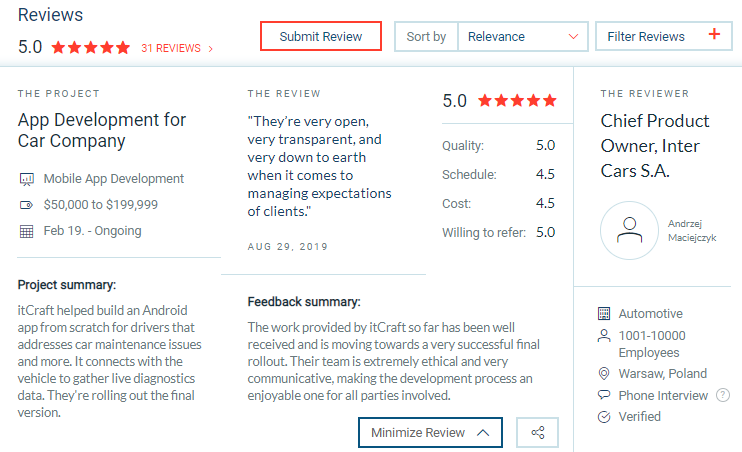 7. Rave digital
Since 2008 Rave Digital + Aheadworks.com has individually and collectively built a solid reputation of excellence by consistently providing innovative, client-dedicated eCommerce solutions for Global B2B merchants, leading B2C brands, and SMB's alike. Rave Digital Inc. is a quality-oriented IT firm that provides end-to-end IT solutions to the corporate, government, and non-profit sectors. Rave Digital is headquartered in Coral Springs, Florida. Ever since its inception Rave Digital has actively pursued assignments that have a high degree of technical content, cost-effectiveness, timeliness, and application value.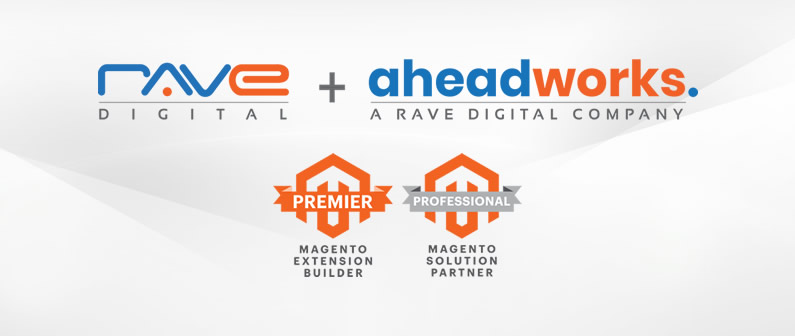 Number of Employees

51-200

Headquarters

Coral Springs, FL (US)

Founding Year

2006

Location:

Indore

, Fort Lauderdale (FL)
With 10+ years of experience in software development, Rave Digital has 60K+ clients worldwide. It has 250K+ marketplace extension downloads and 25+ certified Magento specialists. This team of 25+ Magento professionals have built and successfully delivered 300+ eCommerce sites to date and successfully developed 100+ innovative, highly rated Magento Extensions. The company's strong domain experience, technical expertise & quality-driven delivery model enables them to offer effective B2B & B2C e-commerce solutions, as well as CRM implementations to streamline the marketing efforts, giving a clearer view of the sales funnel and allowing to provide effective post-sales support. They cater to SMBs by signing up as their technology providers or vendors for their software needs.
The company is a premier extension builder and technology partner focused on providing end-to-end, cutting-edge eCommerce solutions on Open Source, M2 Commerce, and Commerce Cloud, as well as the development of world-class extensions in support of Magento and its merchants. The dedication to delivering supreme quality eCommerce solutions has consistently positioned Rave Digital within the top-ranking amongst peers.
Rave Digital is a team of Certified Software Engineers who provide customized web and mobile solutions. They cater to SMBs by signing up as their technology providers or vendors for their software needs. Rave Digital is also a Microsoft Silver Partner, Salesforce Silver Partner, Google Partner, Zendesk Partner, Dotmailer Technology Partner, and Smile.io Partner. The team consists of in-house 21 Magento Certified Developers, 15 Salesforce Certified Developers, 3 Java Certified Developers, 20 Google AdWords/Analytics & Bing Certified Professionals (20), 2 Zend Certified Developers, and 3 Microsoft Certified Professionals. Their five areas of focus are-
E-commerce

(

Magento

,

Shopify

,

NetSuite SuiteCommerce

,

Zen Cart

,

WooCommerce

,

BigCommerce

),

CMS

(

WordPress

,

Drupal

,

Joomla

),

CRM

(

Salesforce

,

SugarCRM

,

NetSuite CRM

,

ZohoCRM

, Microsoft Dynamic CRM),

Mobile Application

(iOS, Android, Hybrid) and

Digital Marketing

(SEO, PPC, ORM, Mobile App Marketing).
---
Client Testimonials-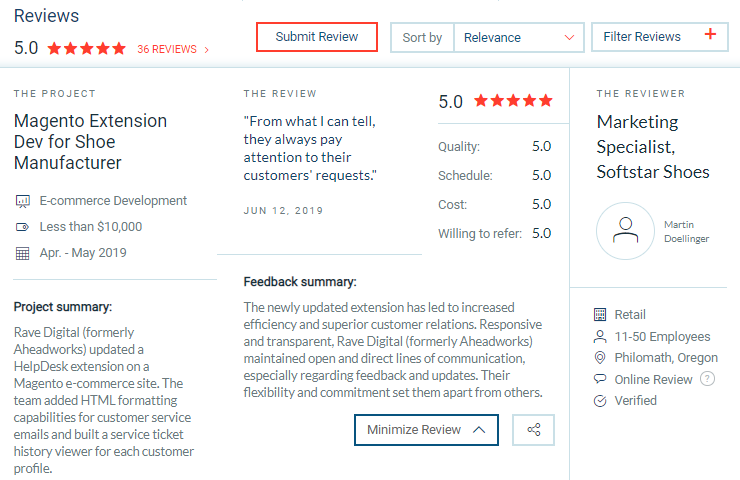 8. Digiryte
Digiryte is a multi-award-winning Software app development company known for its expertise in creating robust Web and Mobile based applications and systems. Having started as a tech startup, Digiryte assembled a dream team of highly skilled and experienced innovation consultants, growth hackers, designers, developers, and data scientists capable of building innovative cloud-based solutions using the latest in technology.

Number of Employees

11-50

Headquarters

Manchester, England

Founding Year

2016

Founder:

Shoaib Akhtar

,

Ramesh Raja

Location:

Oxford Street, Manchester
Some of their key clients are- NHS, Channel 4, Close Brothers, Hinch Property Management, Vapewunder, Blackpool Pleasure Beach, Acuity Coaching, Queen Mary University of London, Direct Opportunities Network, Marriott, Hilton, GNC, Medzdigital. Digiryte's services include- Ideation and road mapping, development, staff augmentation, growth services, venture deals consulting. Its main services include:
Digital Transformations –

Helping organizations automate processes and effectively implement technology to improve efficiency and productivity. Ability to provide a complete service from initial analysis to consultation, development, and deployment.

Web and Mobile App Development –

From simple websites to complex cloud-based systems and bespoke mobile applications, our team's expertise range over a broad spectrum and include technologies like Artificial Intelligence, Machine Learning, Blockchain, and IoT.

Data Science –

Identifying the right metrics to ensure they lead to sound data-driven decisions, and help organizations drive growth based on solid facts rather than assumptions.

Staff Augmentation –

Digiryte can offer access to its highly sought-after pool of resources at very affordable rates for both short and long-term projects, allowing organizations to build specialist teams quickly and scale them as needed without long-term commitments.
---
Client Testimonials-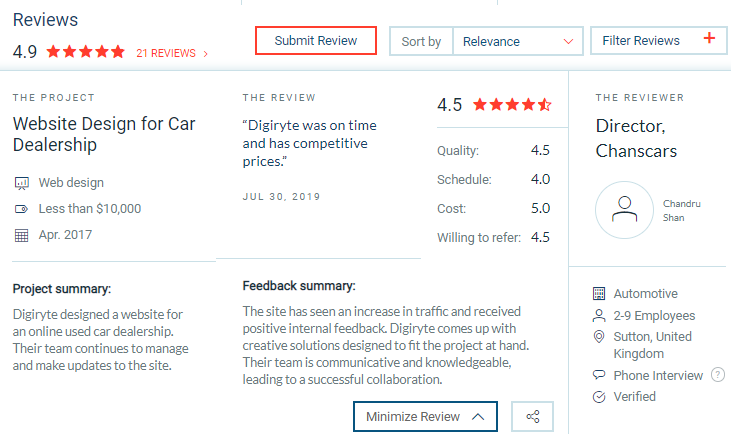 9. Mubaloo
Over the past ten years, Mubaloo has created over 300 apps and digital products with leading organizations worldwide. It is an award-winning enterprise mobile consultancy and app developer which became part of IPG Mediabrands in 2016. It is the UK's leading digital consultancy and app development agency specializing in mobile and app development. They believe in making user's lives better through technology and delivering successful outcomes to the clients. They solve problems by creating digital products that support business strategies, enable users, and deliver on their promise.

Number of Employees

60

Headquarters

European Union (EU)

Founding Year

2009

Founder:

Mark Mason

Location:

Taufkirchen

, London,

Greater Bristol Area
Being part of the Reprise Network allows them to offer their clients full end-to-end product launch capabilities, from audience di
Over the past six years, Mubaloo has created over 240 apps with organizations worldwide including Aviva, Bang & Olufsen, Canon, Eircom, Hargreaves Lansdown, London's Air Ambulance, The Met Office, EE, William Hill, Unite Students, SEI, Alamy, and Schroders. Mubaloo also partners with the likes of Cisco, IBM, EE, and SAP as a custom mobile app developer and consultant.
Mubaloo has been recognized by Clutch as Top UK App Developer for 6 years in a row (2015, 2016, 2017, 2018, and 2020)! They were the winners of Best Experiential Technology at the Campaign Tech Awards. They won Best use of Tech at the Cannes Silver Lion. Gartner named Mubaloo a specialist mobile developer in digital disruption in 2016. In 2014, Mubaloo was ranked third in the Deloitte Tech Fast 50 UK 2014 and 25th in EMEA. Additionally, Mubaloo was recognized as the Most Innovative Company 2014 by NEF: The Innovation Institute.
---
Client Testimonials-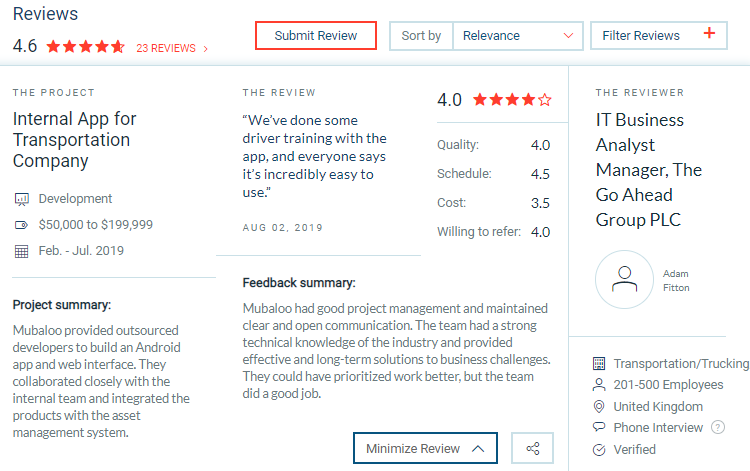 scovery to go-to-market strategy including above and below the line campaign execution. Mubaloo helps businesses explore the opportunities for mobility, establish strategic frameworks and roadmaps; delivering end-to-end design, app development, and integration services. Across multiple industries, Mubaloo drives innovation by building intelligent mobile apps across all mobile platforms.
10. Apadmi
Apadmi helps companies realize their potential through a variety of technologies and platforms. They've also recently expanded to include two new business arms! Apadmi Ventures and Apadmi Labs. The former seeks out new and exciting technology start-ups, providing them with everything from financial investment to technical expertise to help them get off the ground. Apadmi Labs, with research and development experts, aims to discover new and more effective ways of working, using technology such as artificial intelligence and machine learning. Create, Innovate, Invest- is their motto.

Number of Employees

51-100

Headquarters

Manchester, Lancashire

Founding Year

2009

Founder:

Garry Partington

, Nick Black, Adam Fleming, 

Howard Simms

Location:

Warren Bruce Road, Manchester, Lancashire
Apadmi is an award-winning app development company based in Manchester. With over 15 years of experience between the team of expert designers and developers, they are able to build consistently impressive, intuitive, and visually innovative apps across all platforms. The team at Apadmi has a wealth of knowledge in mobile technology, with the CEO Garry Partington having worked on the first smartphone in 1998, the Ericsson R380 when mobile was still in the very early stages of evolution.
Since then, Garry and his three co-directors Nick Black, Howard Simms, and Adam Fleming founded Apadmi in 2009.
Apadmi's impressive expansion over the last four years has seen this team of four grow to a thriving business with over 50 employees. As the company has expanded, Apadmi has gathered more acclaim in the digital industry in Manchester as a recognized leader in app development. In the last year alone they have achieved success with high-profile apps such as the award-winning BBC iPlayer app, the XFactor app, and SkyScanner. Apadmi is an expert in mobile technology. Since they began in 2009, they've built mobile apps and solutions for some of the UK's biggest brands, including the Co-op, BBC, NHS, Land Rover Jaguar, Lexus, The Guardian, and Argos. They've also recently collaborated with Amazon, hosting a number of events across the UK to educate people about the revolutionary uses of voice recognition technology like Alexa.
---
Client Testimonials-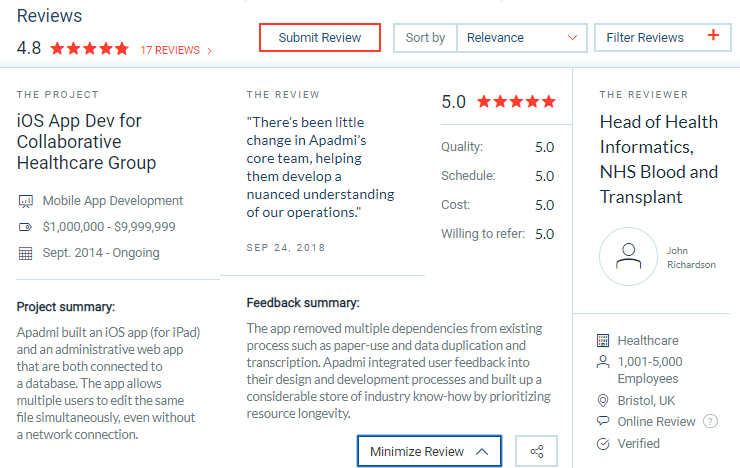 Summing Up:
Finding the right app development company can be very tricky and time-consuming if you're not aware of all the necessary details- budgetary constraints, location, trustworthiness, etc. This was our attempt to gather every bit of information available across various renowned websites like Clutch, Crunchbase, Linkedin, Glassdoor, etc. We hope we answered all of your concerns.
Have any other suggestions or questions for us? Talk to us or drop a comment in the section below. We will get back to you pretty soon!