Table of content
Here you will find the top website development companies in Australia.
This is a list of companies with the ability to do projects from
promotional sites to complex web applications and corporate websites. Find
Australia's most popular firms and agencies and their portfolios and
updates from their clients. Supersourcing will help you hire the best
companies for your project and will also help you find the best website
development companies in Australia to work with. Find professionals with
the skills you need and rely on customer trust. In the list below you will
find only relevant information with the top 10 professional companies in
the field of web development. Supersourcing understands that it is very
important for you to choose the best web design and development company
that will make it all happen. Those who are looking for a website
development service should therefore use the ready-made solution provided
by Supersourcing. After a thorough analysis of each company, Supersourcing
has identified the best website development companies in Australia that
provide customers with high quality, affordable and timely solutions. Just
go through the selected list from the rankings of the leading website
development companies in Australia and choose your right partner.
Here is a List of the Top 10 Website Development Companies in
Australia
1. Fingent
Fingent is one of Australia's leading website development companies in
Australia, with headquarters in New York. They offer end-to-end services,
counseling services, business consultation, application development, and
maintenance payments, business process outsourcing. They have successfully
built complex solutions for companies working in various fields, such as
Financial Services, Real Estate, Logistics, Healthcare, and Media. Fingent
is located in New York, Boston, Melbourne, and Dubai and has R&D
centers in Kochi and Trivandrum, India. It is a business software
development company identifying its global presence with more than 300
employees nationwide. The company also serves as a trusted technical
advisor to more than 150 businesses, including startups, SMBs, and Fortune
500 businesses.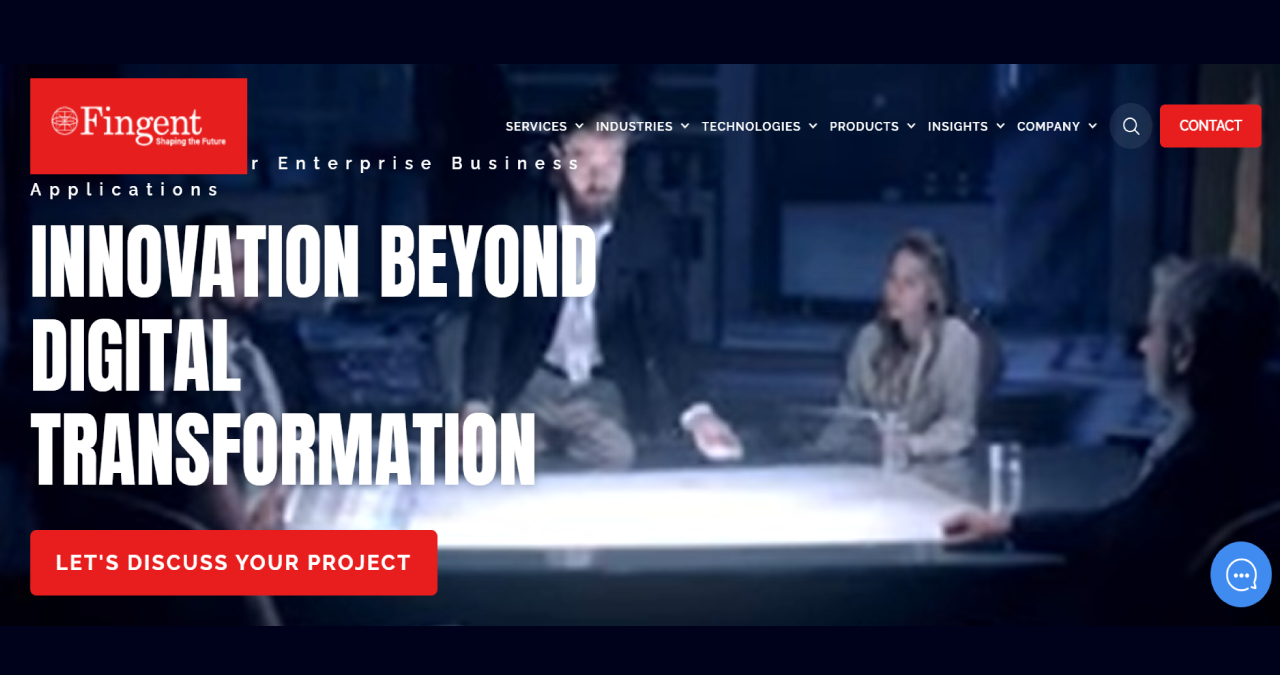 2. Human Made
Human Made is one of the leading providers of large-scale WordPress
platforms for enterprises. Hence, it is one of the top website development
companies in Australia. As a team, they are efficient in building powerful
digital solutions for enterprise clients and big publishers. They can
deliver technically complex WordPress instances at a rapid pace and
transform the way people interact with websites globally. The developer's
team has extensive experience in consulting and implementing large-scale
WordPress projects for Internationally known and successful organizations.
Such as TechCrunch, USA Today, Capgemini, and Unison. Their services
represent a wide range of experience along with a team of highly skilled
professionals in the industry. The team specializes in large-scale
WordPress Development and Consultancy, Enterprise-level Fully-Managed
Cloud Hosting, WordPress Security, WordPress Scaling, and many more.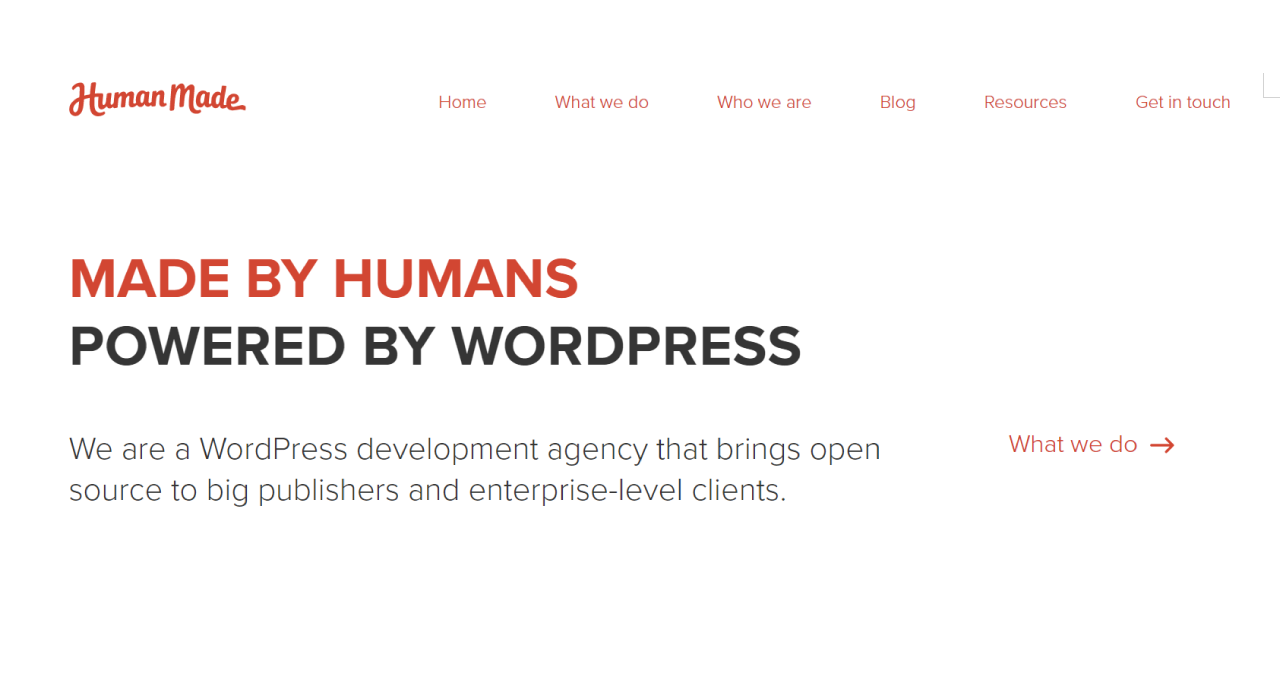 3. Cyber Infrastructure (CIS)
Cyber Infrastructure's goal is to empower and improve the lives of
billions of users with in-depth technology solutions. Launched on November
7, 2003, Cyber   Infrastructure (CIS) is followed by CMMI Level 5, ISO
9001, ISO 27001, and the Microsoft Gold Partner, SAP Partner Organization.
CIS incorporates technological capabilities, domain knowledge, and proven
quality processes to deliver solutions that help our clients achieve their
business dreams. Hence, it is among the names of website development
companies in Australia. CIS is one of the best website
development companies in Australia
has headquarters & Development Center in Indore, India, and in the USA
their offices are Atlanta, San Jose. Also, London, UK; Singapore; South
Africa; and many regional representative offices in Europe and Asia. The
main assets for CIS are its employees, and they are highly motivated and
dedicated, who have a high level of professionalism.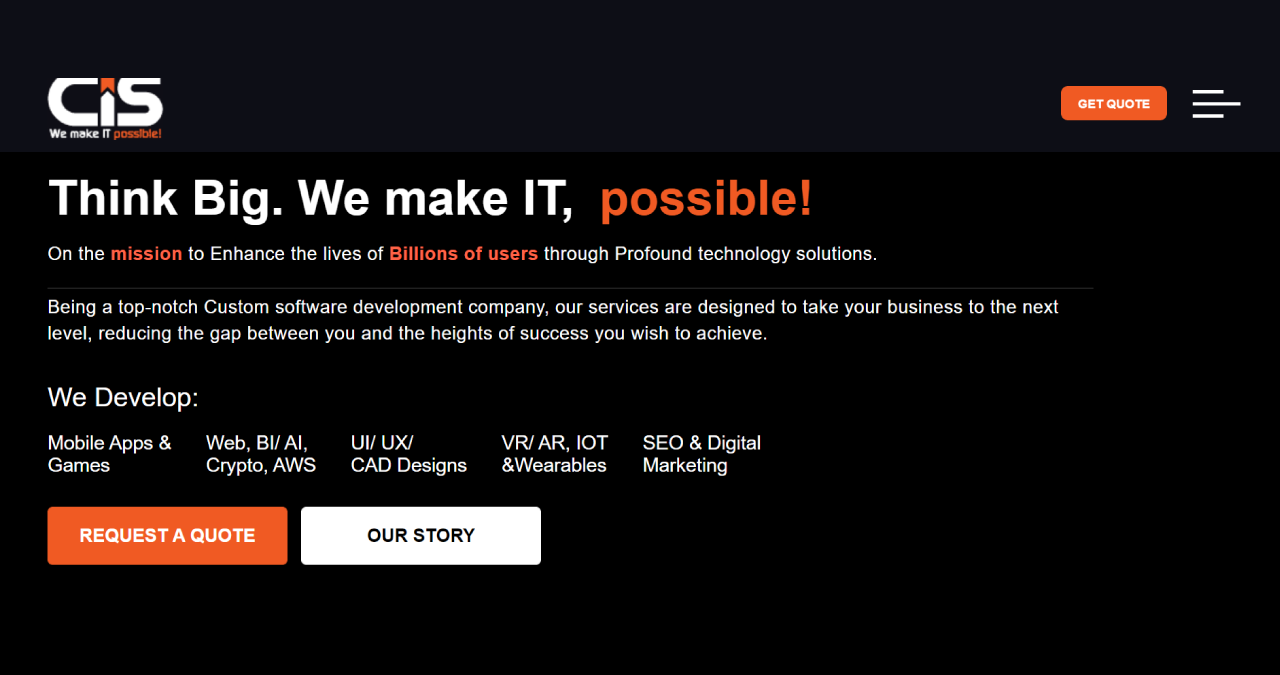 4. UPDIVISION
UpDivision is a diverse group of software engineers and creators. Together
they took ideas and turned them into mobile and web applications that
disrupted all industries. Hence, they are known as one of the most sought
website development companies in Australia. Their team adapts quickly and
is smart enough to solve typical problems. Looking for project managers,
major web developers, hip cell developers, visionary software developers,
AI engineers, encyclopedic sysadmins, detailed testers. All the developers
have two things in common, i.e., Intelligent Thinking and making
outstanding people. They know how to deliver worldwide (4 continents and
12+ countries) and solve complex challenges, namely; Launch a new web or
mobile service, Bringing business processes into the cloud, Disrupting
traditional industries, etc. They deliver services in various areas, such
as User Experience Design, Graphic Design, Web and Mobile Development,
Quality Assurance, and Continuous Development.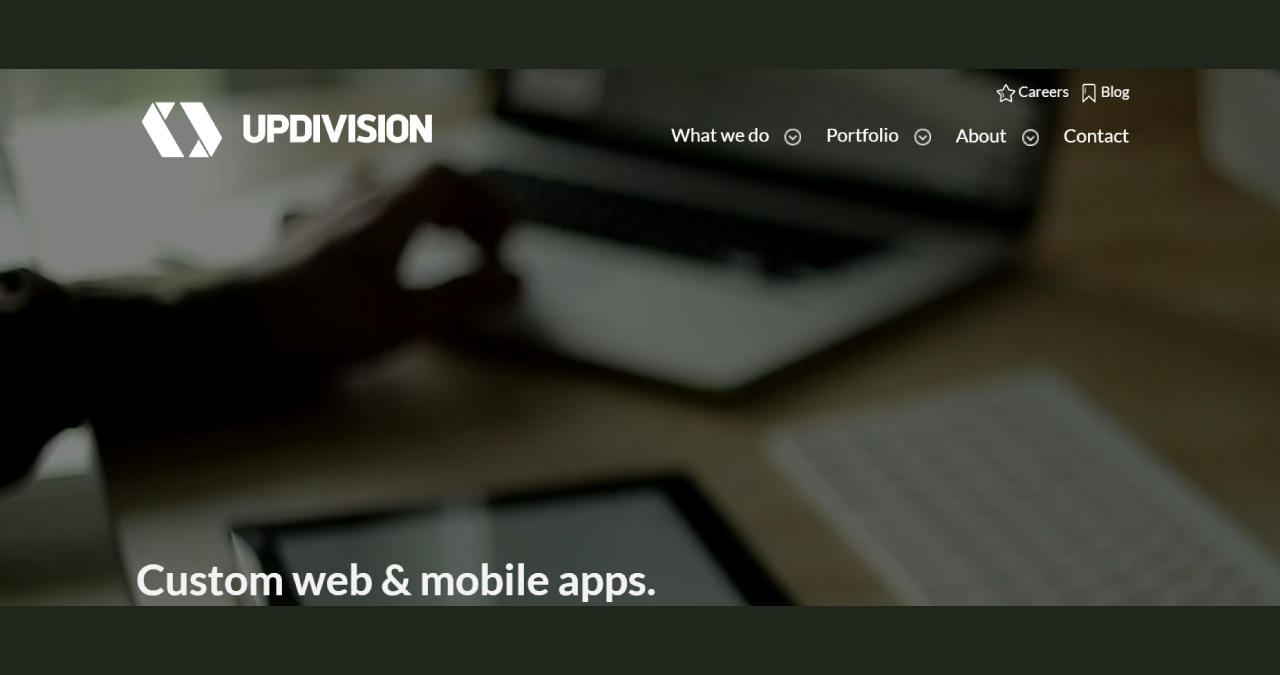 5. Luminary
Luminary has been a proud digital creator since 1999 in Australia. It has
a portfolio that incorporates some of the biggest names in different
sectors, such as in the Australian Government, Retail, and companies.
Their knowledge and understanding of the digital world are well known.
Therefore, it is among the name of top 10 website development companies in
Australia. Whether it is about site updations, mobile navigation,
extensions to E-commerce, or developing a fully responsive digital
experience. They are expert in delivering a way that fits the product and
delivers the organizational goals. They are a proud team of talented
developers in the industry. Their 50+ team members comprises digital
strategists, web designers, front-end developers, .NET engineers, Kentico
developers, QA Analysts, support professionals, web developers, project
managers, account managers, digital vendors, content strategists and
administrative staff.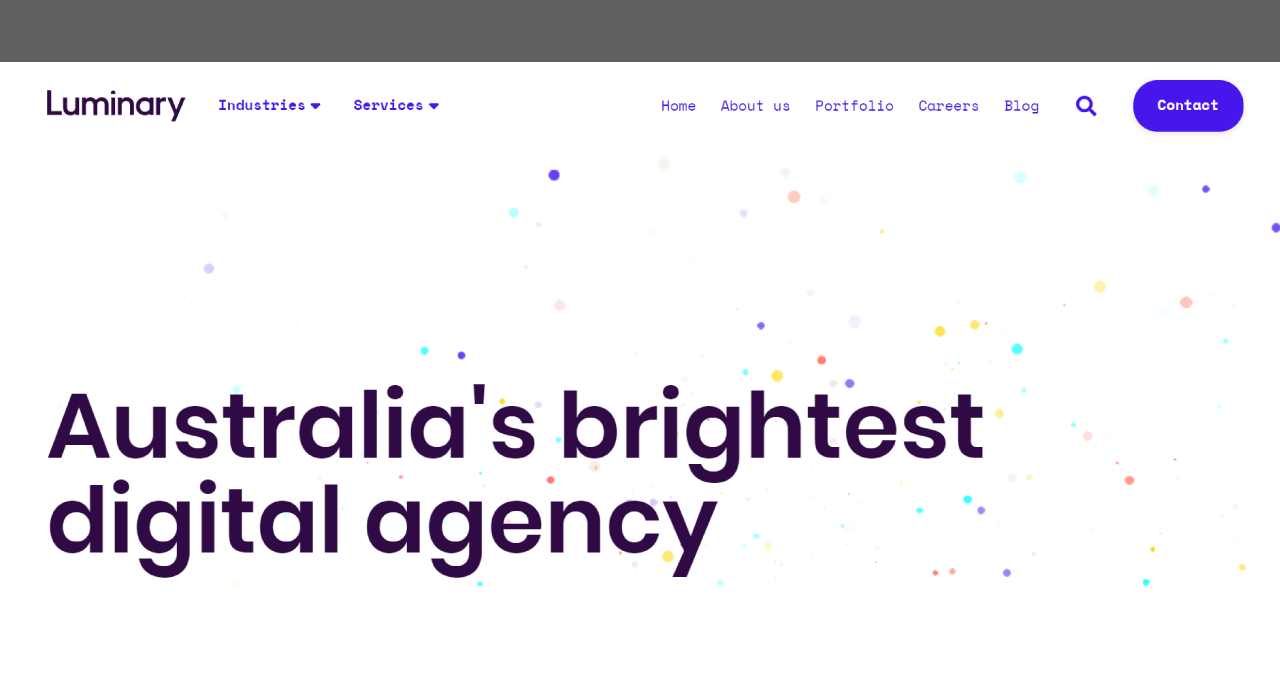 6. Appetiser Apps
Appetiser is a mobile and web app development agency with good feedback
and satisfied customers along with proven innovation around the world.
They even help a few entrepreneurs and businesses in transforming their
ideas into leading industry products. Hence, without a doubt it is one of
the names among the top website development companies in Australia. Such
quality work has resulted in the apps having generated millions of
downloads and our clients are worth billions. Therefore, their portfolio
includes companies from all over the world. They are best in providing app
development services across multiple industries and multiple technology
platforms. Ranging from iOS to Android to web applications – they
successfully developed apps for mobile safety, renting, building cost
estimating, dating and many more.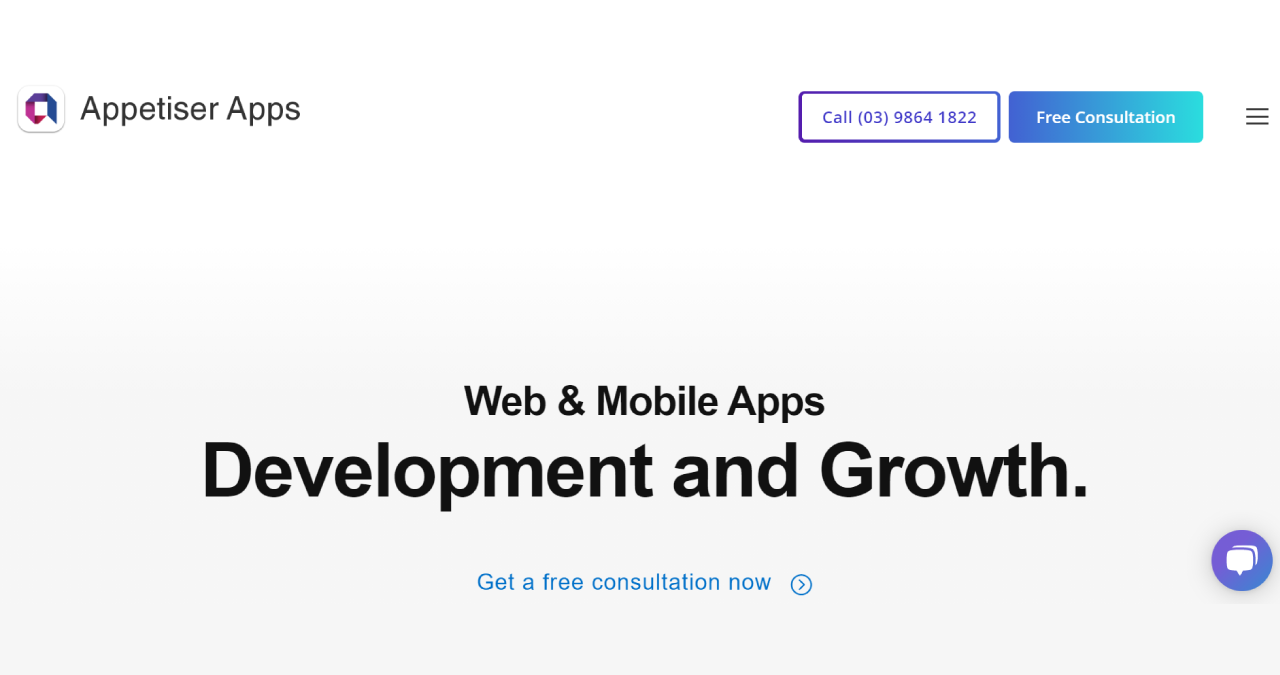 7. ATeamIndia
ATeam is a Software Service company that utilizes digital transformation
for medium-sized businesses through software product development and
integration. They are able to achieve this through state-of-the-art
technology, process and technology and access to low-cost US and Asian
engineers. Their services to clients include web and mobile application
development. Hence, they are among the top website
development companies in Australia. They develop web and mobile applications in various industries. Whether
for entertainment, finance, or e-commerce, they know how to improve your
online presence. They deliver 24X7 storage and support services and add
another feather to its brand by providing direct customer satisfaction.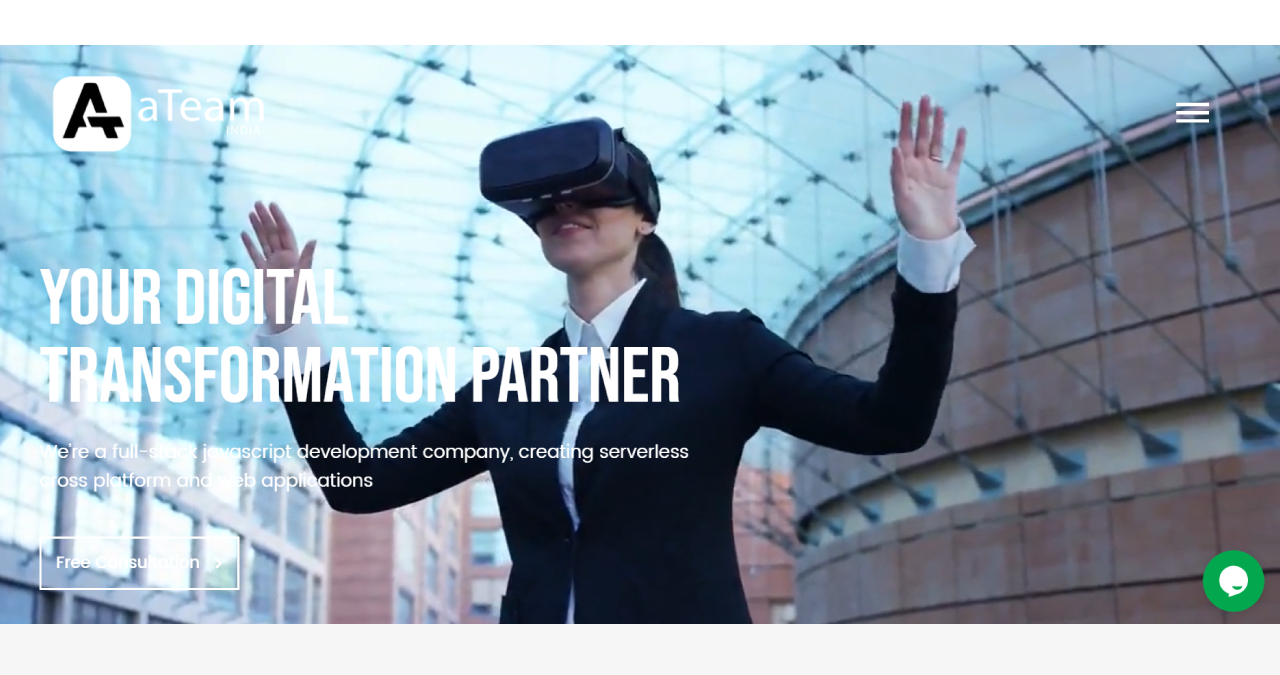 8. Butterfly
Butterfly is a renowned name in the market and delivers the best result in
the digital space. It is a familiar name in Web design and development,
mobile applications, Web applications, mobile backlink enhancement, user
experience design, testing, and business analysis. Hence, it is termed as
one of the best website development companies in Australia. It had its
presence in Melbourne, Australia. Their digital agency has a wealth of
information on all customer information throughout Australia. They design
and improve mobile websites and apps to get the best results.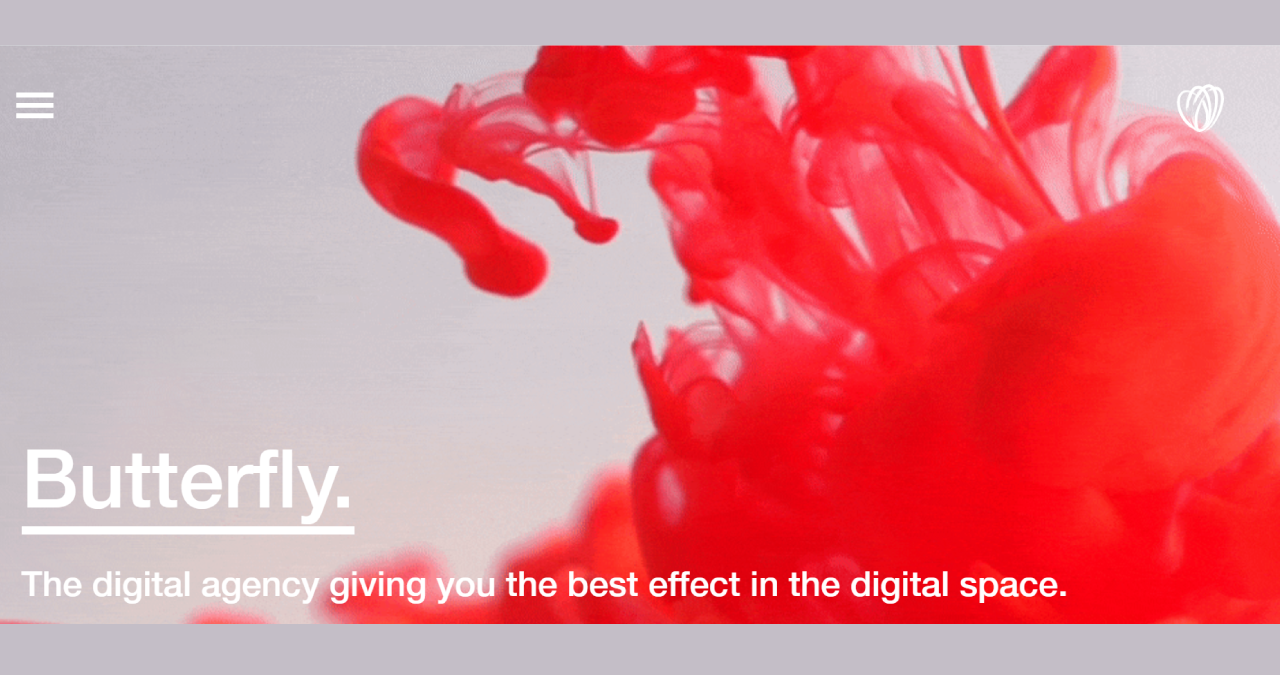 9. UVIK Software
Uvik Software is one of the most sought options in
website development companies
in Australia. They have built a strong team of software engineers,
designers, quality assurance specialists, and project managers to provide
the highest level of delivery to our customers. They believe in
cooperation, visibility, and growth in partnership with their partners.
Their technology provides flexibility to work and entertain clients in any
market in the world through staff outsourcing, team expansion, and team
growth services. And they're ready to rate their teams up and down,
adapting to meet your needs.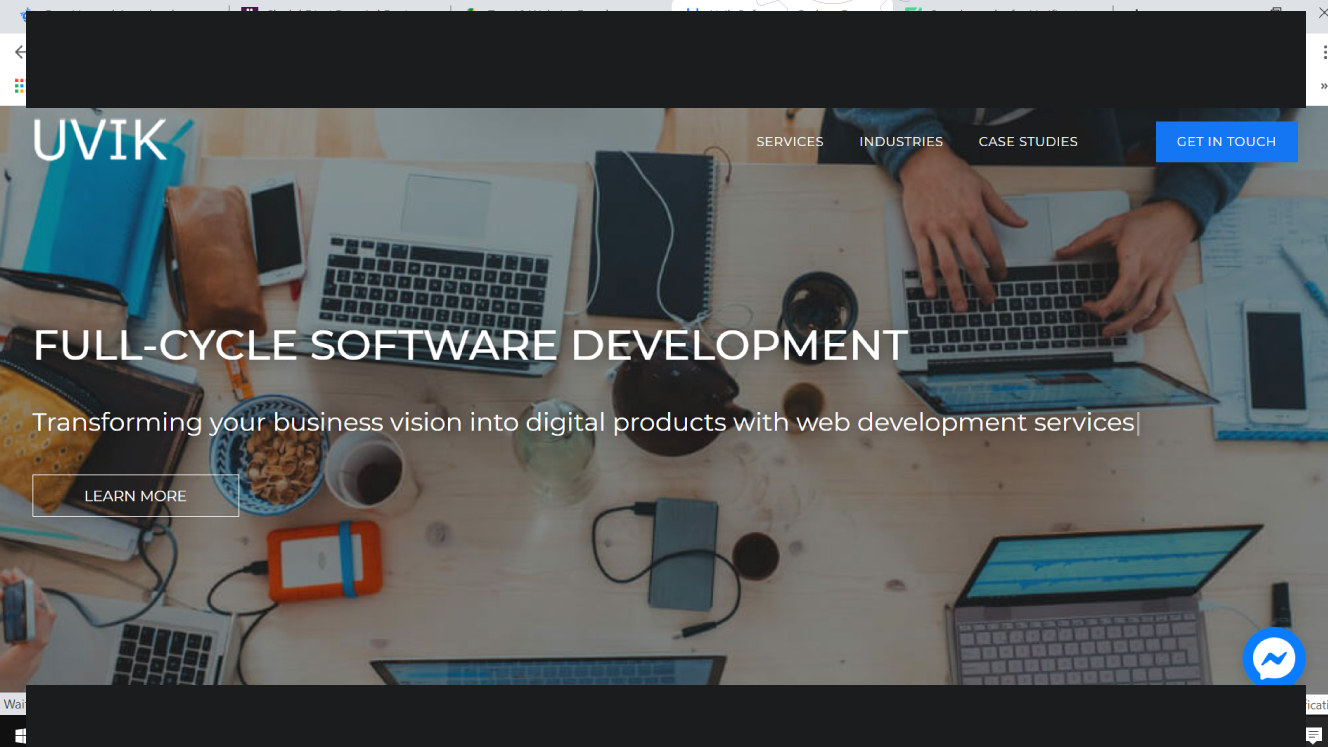 10. WorkingMouse
WorkingMouse is a technology services company based in Milton, Brisbane
focusing on software development and mobile technology. It is among the
top website development companies in Australia. Their unique agile process
(Way of Working), expertise in Codebots set the technology and the most
experienced onshore teams allow them to deliver valuable software
solutions. The core of their beliefs is product success. They adopt a
scientific, user-centered approach to ensuring that built-in solutions
bring value to their customers and in general, their business. This method
has been used in many industries and in a wide range of companies, which
makes them most apt amongst website development companies in Australia.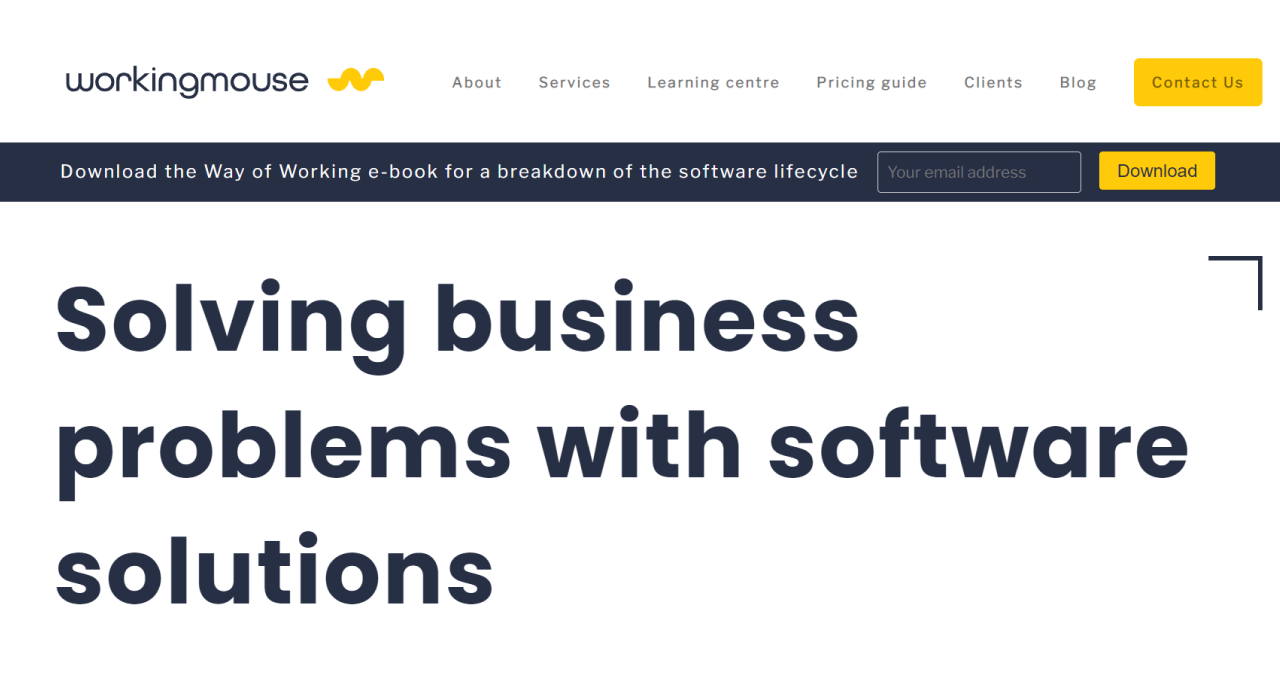 Conclusion:
These top website development companies in Australia are among the world's
leading companies. They offer state-of-the-art
web solutions
to business clients. With a different style of software development, they
are on the top list. In addition, these website development companies in
Australia are based on quality, customer satisfaction. You can choose one
for your business that will accelerate the growth of your business. The
companies listed above have worked with a number of clients globally.
Therefore, they ensure an accurate understanding of the target market
region and their economy. Thus, they take all the opportunities to deliver
the best quality projects which successfully catered to the needs of the
audiences. The developers are having years of experience and offer sound
business assistance as well on the requirement. Expert companies mentioned
in the list have multiple recommendations and updates submitted by their
past clients. This is a major point in determining the
top 10 website development companies
in Australia. The companies listed above for website development in
Australia offer persistent, attractive, and robust website development
solutions to consumers worldwide. Supersourcing also invites new and
established
website development companies in India
to participate in future analysis processes by submitting proof of their
performance and being listed for registration.