Table of content
Mobile App Development has become the hottest trend in the market due to the increasing popularity of smartphones and other devices. Therefore, the companies are trying their best skills in introducing innovation into viable
products. This became very evident in the Australian market. So, to choose the right business partner we have crafted a list of the top 10 mobile app development companies in Australia. It will give you proper detail and help
you to find the right company. Australia is among the top countries when it comes to
Mobile App Development Companies. This becomes possible because the country has a wide number of experts and professionals in
building the best iOS and Android mobile apps. Apart from that, the companies can easily hire the best
android
or iOS developers both remote and in-house. Despite that, the business seekers face problems in finding the right companion because of the many and quality choices available. As mobile applications have become the best way for
companies to connect their end-users with the latest trend. The list of Top 10 Mobile App Development Companies in Australia includes the name of reputed and quality companies. These companies are mainly focused on their clients
with all the software-accessible apps, utilities, and facilities. To evaluate and find top mobile app development companies in Australia, we did in-depth research and check company profiles. It includes the company's client
base, portfolio, transparency in their services, time consumption in developing an individual app, and pricing. Super Sourcing also looked into each company's client reviews and employee reviews to understand the values of the
company. Without much ado, go ahead and check out the list of the
top 10 mobile app development companies in Australia. It will ensure that you are choosing the best companies to build the best business solution for you.
Here is the List of Top 10 Mobile App Development Companies in Australia
1. Launchpad App Development
Launchpad App Development partners with disruptive startups and revolutionary brands everywhere in Australia and worldwide to make digital products that delight users and rewrite the principles of traditional business models.
Thus, it is one of the names enlisted as the top mobile app development companies in Australia. The company follows a singular approach to assist startups and makes and solves the challenge of delivering amazing user
experiences, across all digital channels, to realize growth in a highly measurable way. However, there are many startups and companies that look to invest heavily in digital products and technology, with the promise of
experience users will love, without seeing the engagement and user loyalty they were expecting. But, they definitely do so and deliver the best client service experience. A business needs to have access to a team of experts that
can help them unlock the full potential of the business opportunity they are investing in. A team that's focused on challenging them to constantly improve, can advise across their entire business strategy and technology stack
and is invested in making them successful. Overall, Launchpad App Development is the most appropriate name in doing so and fulfilling their business commitments.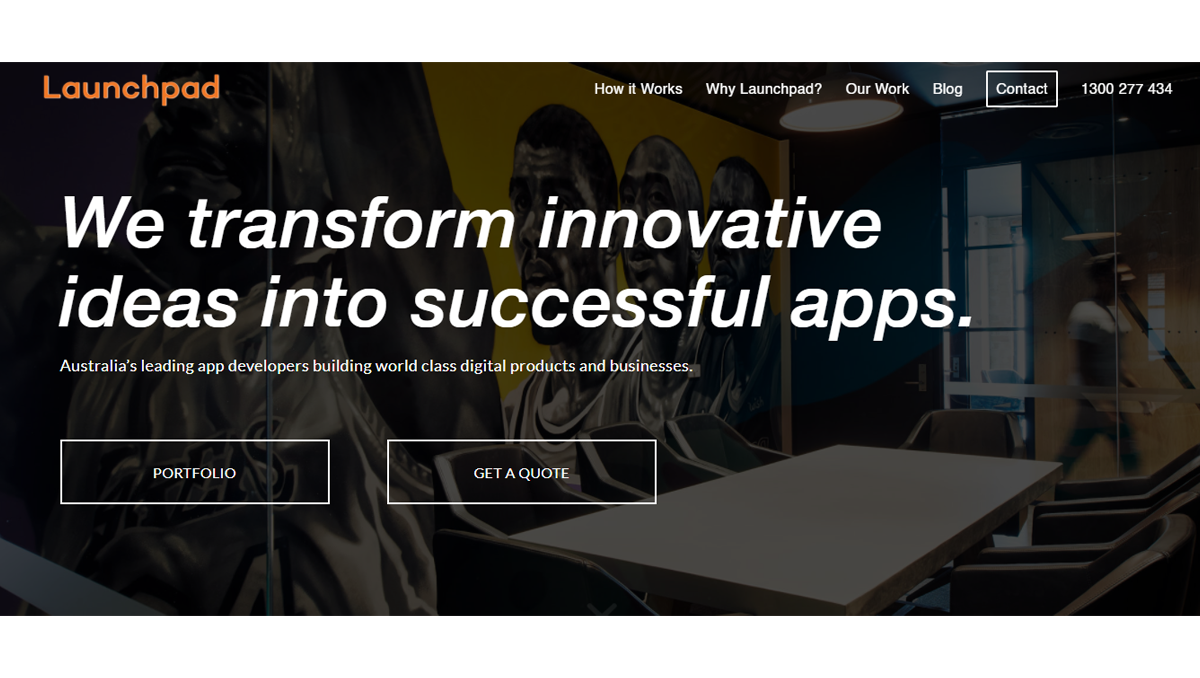 2. Appetiser
Appetiser is a mobile and web app development agency with good feedback and satisfied customers along with proven innovation around the world. They even help a few entrepreneurs and businesses in transforming their ideas into
leading industry products. Hence, without a doubt, it is one of the names among the top mobile app development companies in Australia. Such quality work has resulted in the apps that have generated millions of downloads and our
clients are worth billions. Therefore, their portfolio includes companies from all over the world. They are best in providing app development services across multiple industries and multiple technology platforms. Ranging from
iOS to Android to web applications – they successfully developed apps for mobile safety, renting, building cost estimating, dating, and many more.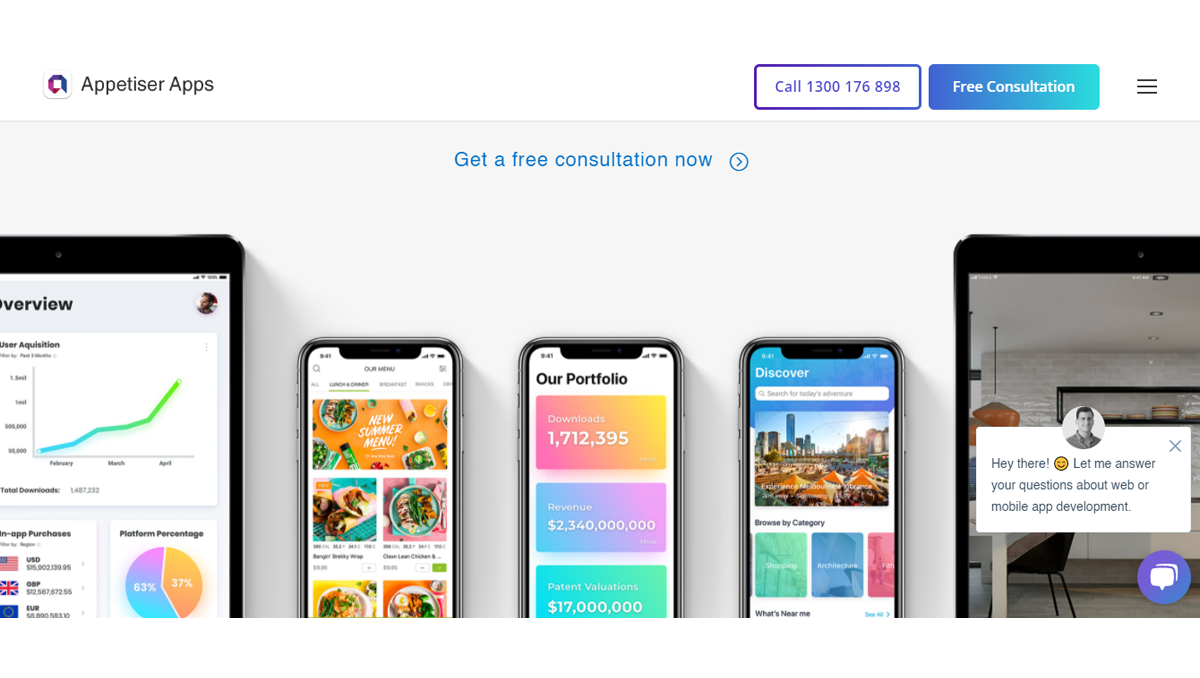 3. EB Pearls
EB Pearls was established in 2005 and over the last 14 years has grown into a number one full-service digital agency in Sydney. The company had a dynamic team of 180+
UI and UX designers, developers, and business analysts working to deliver award-winning digital solutions. Therefore, it is among the names
of the top mobile app development companies in Australia. They have an experienced in-house team that can cater to every skill requirement, in building flawless business solutions for both web and mobile platforms. To deliver
the best quality work, they have a wide range of skilled minds in-house. The team is taking all the efforts in providing the aptness of the experience of delivering and delighting.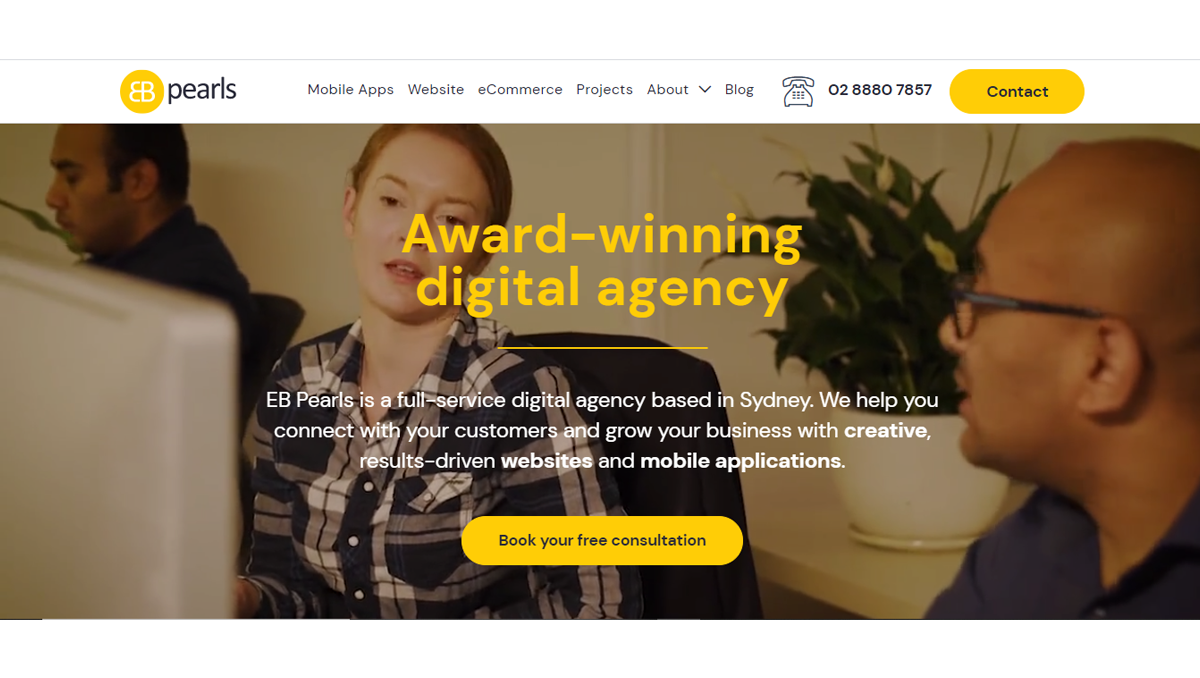 4. Wave Digital
Wave Digital was founded in 2000, based in Melbourne, Australia. It is an iPhone, Android, and
web app development company. The company is having a long and successful track record in designing and developing custom web and
mobile apps for Startups, Corporate, governments, and SMEs. Therefore, they successfully made it to the list of top 10 mobile app development companies in Australia. They offer a good range of integrated services from strategy,
app design, and app development to support. Wave Digital is also a proud participant in the Apple Consultants Network community. The whole team works with anything Open Source and generally pushes the boundaries of bespoke
product development. At Wave Digital, they believe building great apps is not all about features and functionality. They are basically focused on making client's and people's lives better. With their product, the company tries
to take a people-led, not technology-led, approach to app development – A 'Better Lives' approach.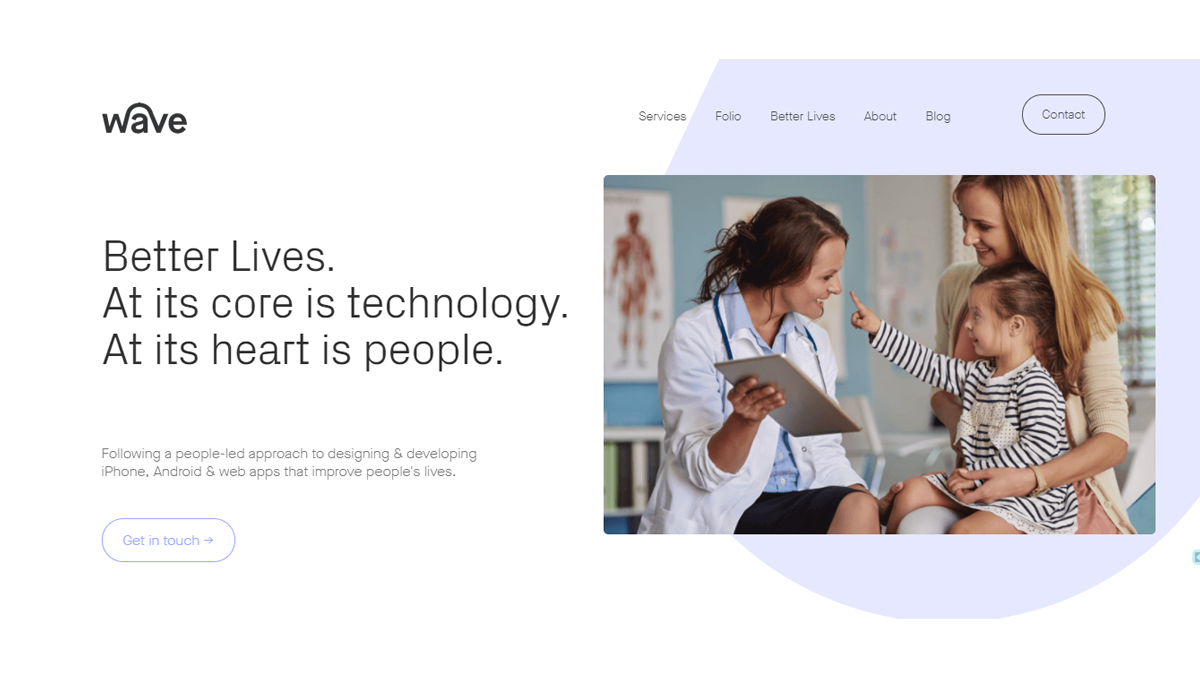 5. DreamWalk App Development
DreamWalk App Development is an award-winning mobile app development and style agency based in Melbourne, Australia, and was established in 2008. With more No. 1 app and a long history of mobile innovation, DreamWalk is one of
the most highly regarded names among the mobile app development companies in Australia. DreamWalk is one of Australia's longest-standing
app development
companies. It is among the most trusted, developing innovative iPhone, iPad, and Android apps ethically and transparently for startups through SMEs and large corporations. Their many apps have ranked number 1 on the iTunes App
Store more than any other mobile app development company in Australia. The company also gets featured in almost every news outlet in Australia and has maintained millions of users around the world. DreamWalk is one of the
Australian app development companies that are committed to doing business in an ethical, sustainable, and transparent way.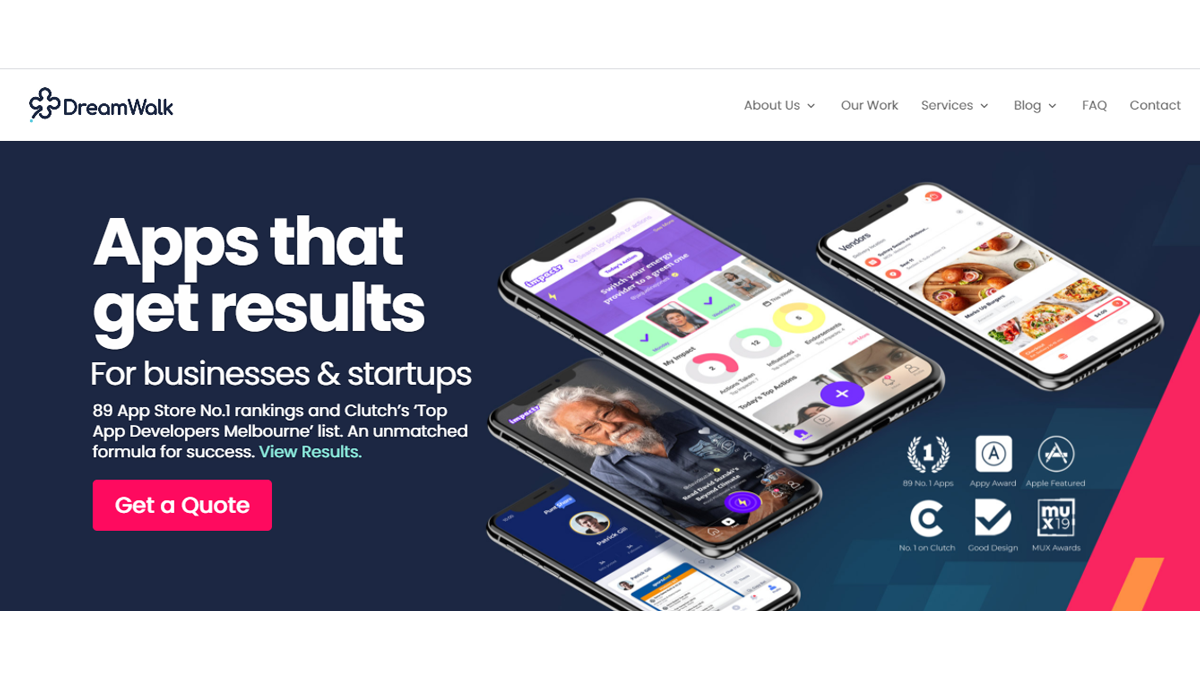 6. Mobile Mentor
Mobile Mentor was founded in New Zealand in 2004. Now, it is also operating in Australia and the USA. Mobile Mentor's team may be a brilliant combination of mobile app developers, security engineers, and support analysts. Hence,
it is among the best
mobile app development companies
in Australia. The whole team of Mobile Mentor follows a passion to unlock the massive potential of mobile technology in the enterprise. They believe that mobile technology will positively take forward the way people work in
different industries. They dedicatedly work to develop, secure and support that technology so all their clients enjoy the benefits. Over the past 15 years, Mobile Mentor has successfully met all of its client's needs. However,
it has also developed deep expertise in endpoint security and support services. Overall, their purpose remains the same – to empower people to achieve more.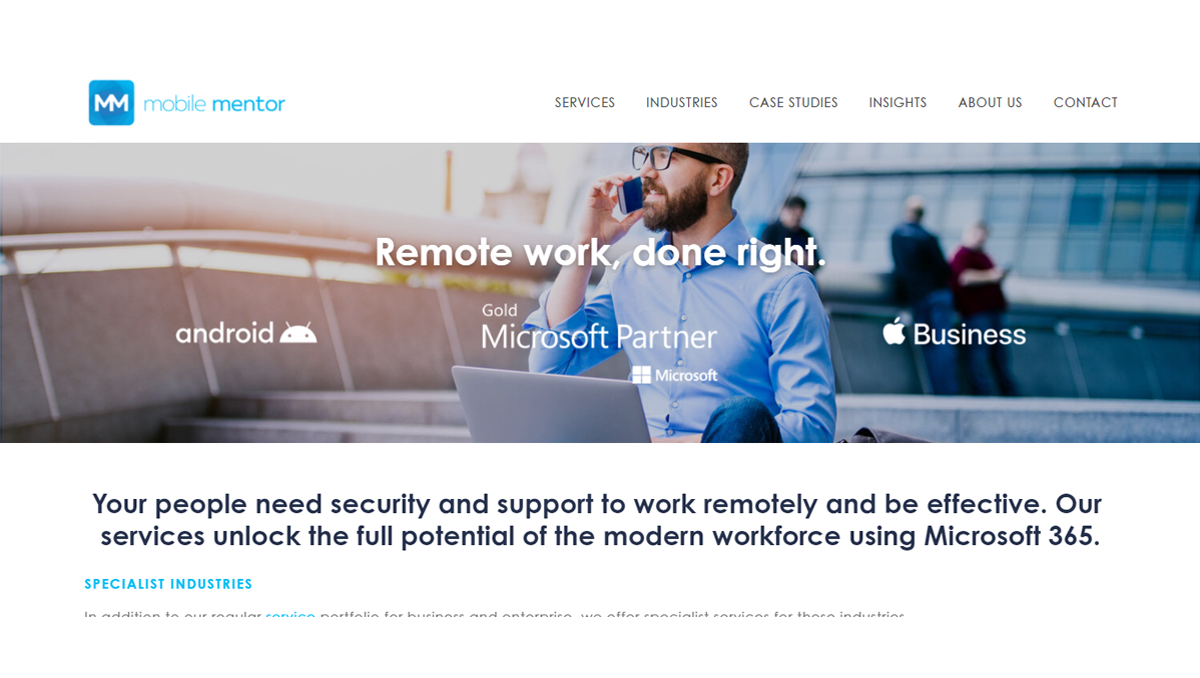 7. Elegant Media
Elegant Media is a Melbourne, Australia-based web and mobile solutions agency. Their quality work ranges from simple web designs to advanced mobile application development. Therefore, they are considered as the top mobile app
development companies in Australia. They also provide
social media management
and mobile app marketing services. Their expert team consists of experienced Consultants, Strategists, Analysts, Designers, Developers, Project Managers, and Account Managers. While being based in Melbourne, their team has
delivered projects throughout Australia. However, the team is efficient in making the required arrangements to deliver the project successfully regardless of their client's location.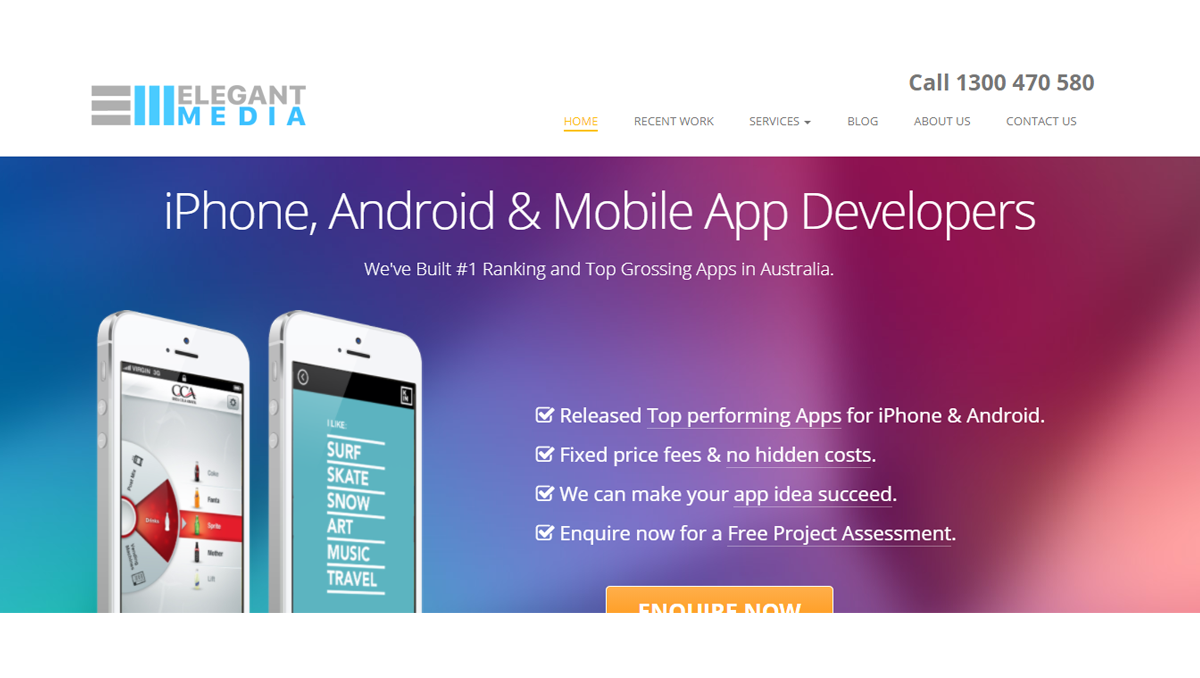 8. Idea Box
Idea Box was established in Melbourne, Australia in 2008. They are working with a vision of helping organizations to solve business challenges using technology. With such expertise, it is among the top 10 mobile app development
companies in Australia. They have a decade of experience in the market and an evident process for results that exceed expectations. They ensure the best solutions for their clients to maximize employee efficiency, streamline
business processes, improve services for their customers and obtain business-critical data. With more than a decade of experience, Idea Box is proficient in supporting its clients to boost productivity, solve problems, and
enhance services. Idea Box assures to provide a dedicated team-based service to its clients with a proven track record that will deliver the required results.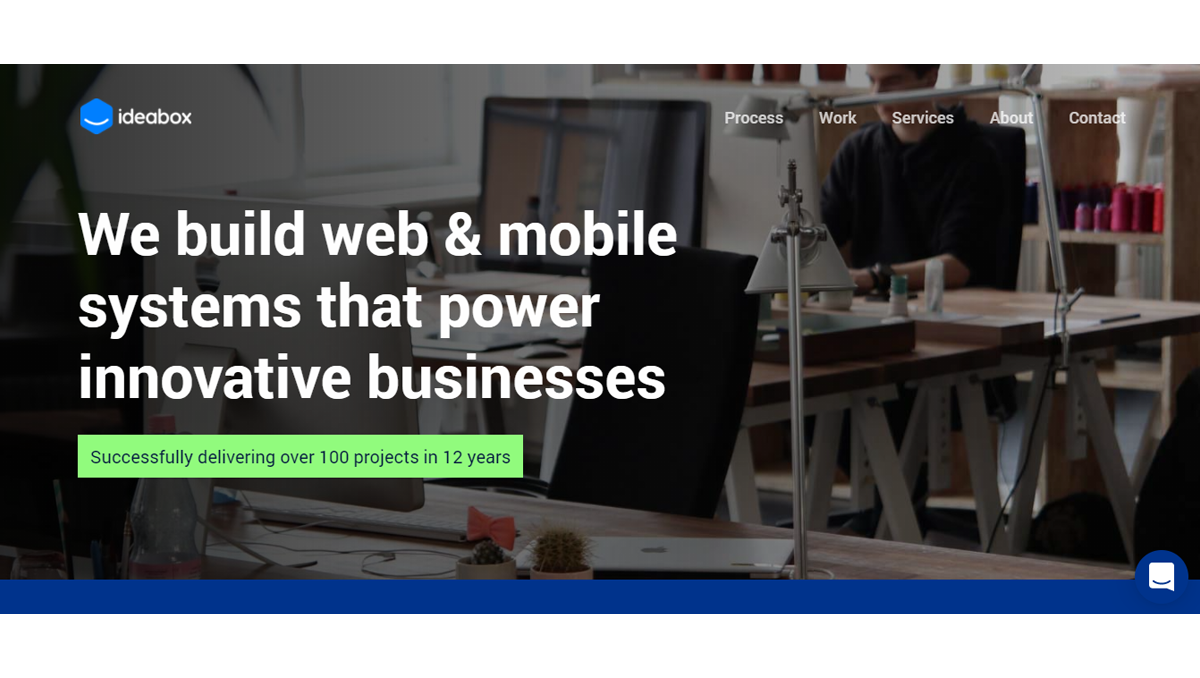 9. App Gurus
App Gurus is a business solution provider. They ensure to listen to their clients, embrace their vision and focus on providing the best technical solutions that result in immersive, smooth user experiences. Thus, with its
quality work, they are enlisted as top mobile app development companies in Australia. With a vision of the long-term of mobile app technology, App Gurus know what works, how it works, and why it works. They work with a variety
of clients including individuals, businesses, companies, and entrepreneurs to execute ideas into successful concepts. They are experts in designing and building mobile apps, web-based systems, prototypes and advise their clients
on the most ideal business solutions. Their team comprises gurus in every department ranging across design, technical analyst, programming experts for multiple platforms. Their marketing professionals best utilize the latest
industry tech tools to deliver projects within world-class standards.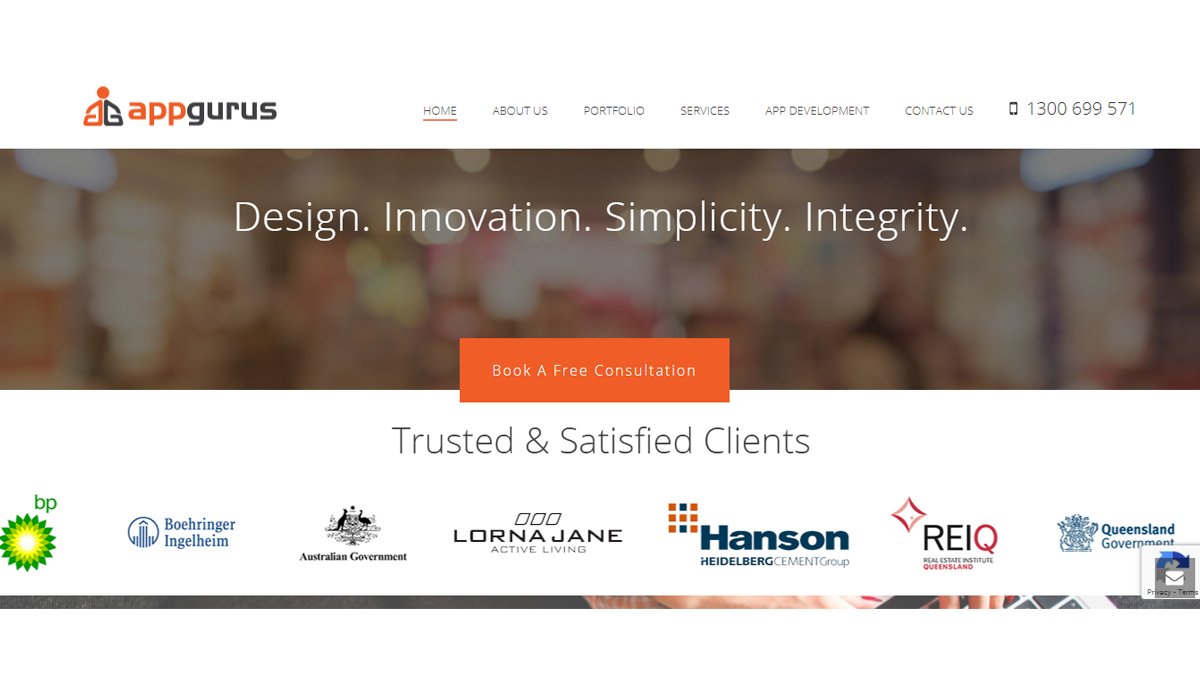 10. Adapptor
Adapptor is a creative applications company with offices in Perth and Melbourne in Australia. Hence, it is one of the top 10 mobile app development companies in Australia. They produce useful, and powerful apps for mobile
devices, the ever-growing 'Internet of Things (IoT). The team is a potent mix of digital die-hards and fresh-faced engineering
exuberance. They equally follow proper strategy, planning, and programming, their experienced team delivers creative technology of Australia's leading brands, advertising agencies, and IT groups. Their team's technical expertise
includes tech-stack a mix of Python, Mongo, Android, iOS, Unity 3D, and the Kinect SDK. The efficient team is capable of working from enterprise logistics apps to mobile e-commerce and from artificial intelligence to augmented
reality. They work as a team of transforming businesses through mobile technology.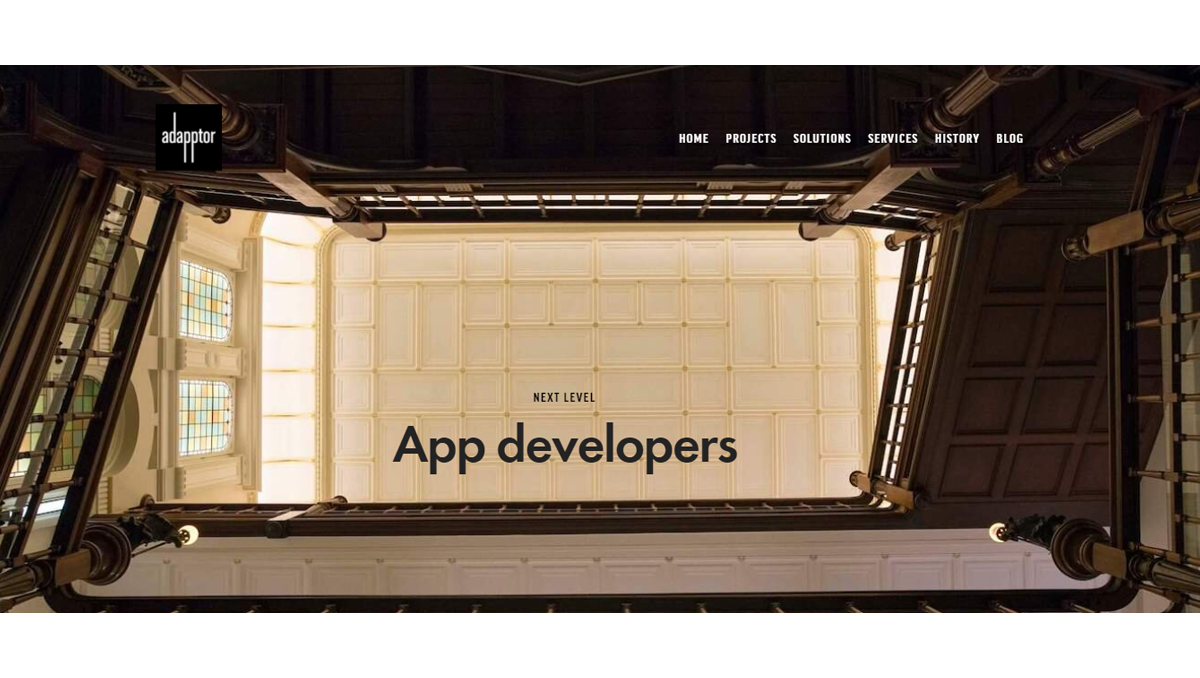 Conclusion:
Overall, it is difficult to find the best
mobile app development companies in Australia
as there are a lot of names in the market and making the competition tough. However, this list will definitely help you in finding the most suitable option for your business idea. Now, you can finally select the most appropriate
mobile app development companies in Australia which are best in android and iOS app development. The team of companies is equipped with the best iOS and android app developers in Australia. The companies listed above have worked
with a number of clients globally. Therefore, they ensure an accurate understanding of the target market region and their economy. Thus, they take all the opportunities to deliver the best quality projects which successfully
catered to the needs of the audiences. The developers are having years of experience and offer sound business assistance as well on the requirement. Expert companies mentioned in the list have multiple recommendations and
updates submitted by their past clients. This is a major point in determining the top 10 mobile app development companies in Australia. The companies listed above for app development in Australia offer persistent, attractive,
and robust application development solutions to consumers worldwide. Supersourcing also invites new and established
mobile app development companies in India
to participate in future analysis processes by submitting proof of their performance and being listed for registration.