Table of content
Golang is an open-source programming language that makes it easy to build simple, reliable, and efficient software. Google developed it, and other technology giants like Amazon, DropBox, etc. are using Go in production. This article will introduce some of the renowned Golang development companies which offer high-level, reliable, and flexible software services to all the entrepreneurs and businesses worldwide.
Golang was designed by Google to scale up software development. It's ideal for microservices and DevOps tasks.
Golang is used by organizations such as Alibaba, BBC, Bloomberg, Dropbox, Netflix and Uber.
Golang is made for building large-scale and complex software. It's a great choice when you focus on simplicity and safety
What are the Benefits of Outsourcing Golang Development?
Here are some of the key benefits of outsourcing your Golang web development in a country like India:
Low development and operational cost
Flexible to work according to your time-zone
Access to experienced developers
Reduced development times
Assured quality services
State-of-the-art technology
A better understanding of different platforms
How typical Engagement Works?
Hire Golang engineers on Hourly/Monthly Pay
Create a Set of Tasks and Outsource Fix Price
Top 10 Golang Development Companies List
1. Admios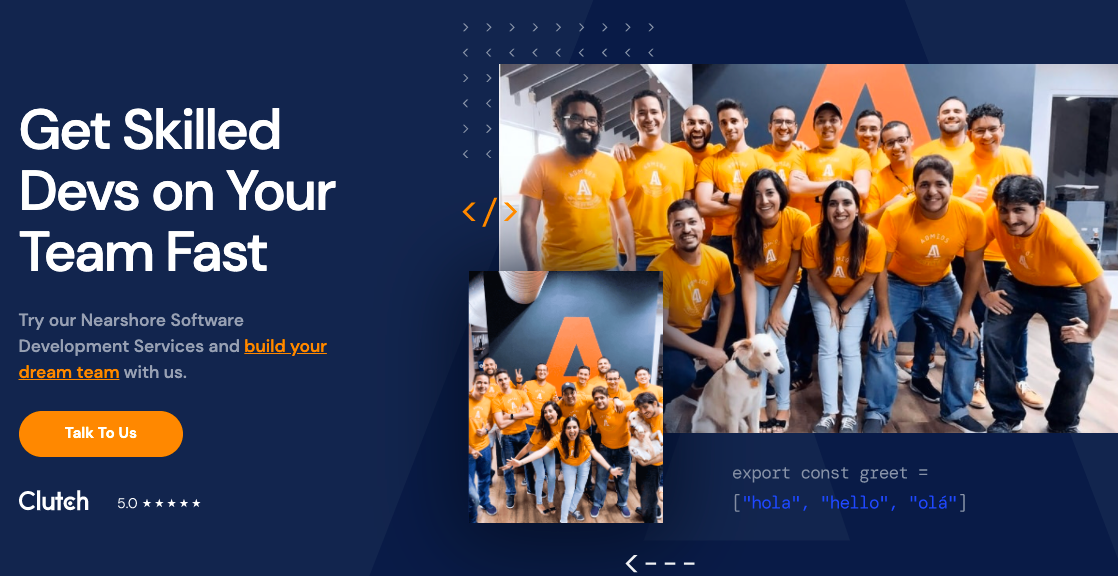 Admios.com is a veteran-owned software company serving the CTO and VP engineering markets. Admios provides high quality coaching, mentoring, and consultation services within full and part-Time roles in both San Francisco Bay Area and New York. The Admios CTO and VP Engineering team consists of experienced engineers and developers with years of experience building apps and hardware for various industries including healthcare, financial services, education, transportation and telecom

Hourly Rates: $50 – $99/hr.
Started: 2005
Team Size: 50 – 249
Client Reviews:
a) "I was able to dictate requirements at a high level without having to deal with the details. The Admios team was able to make technical level decisions on their own. They were a first-class partner of the team."
Will McDonald, VP Product at Conductor
b) "We made the decision to go with Admios due to advantages in geography, communication, and talent pool over India and Eastern European firms. Our experience has surpassed all expectations, and we're having to add resources in other areas just to keep up."
Tom O'Connell, CEO of EndPoint Clinical
c) "I am very impressed with the vetting process Admios does. I have a high confidence in the people you send my way. It's great that you have been able to provide quality talent with such a quick turnaround. This is really helping us deliver to our customers."
Jason Peters, Engineering Manager, Anaplan
---
2. Gophers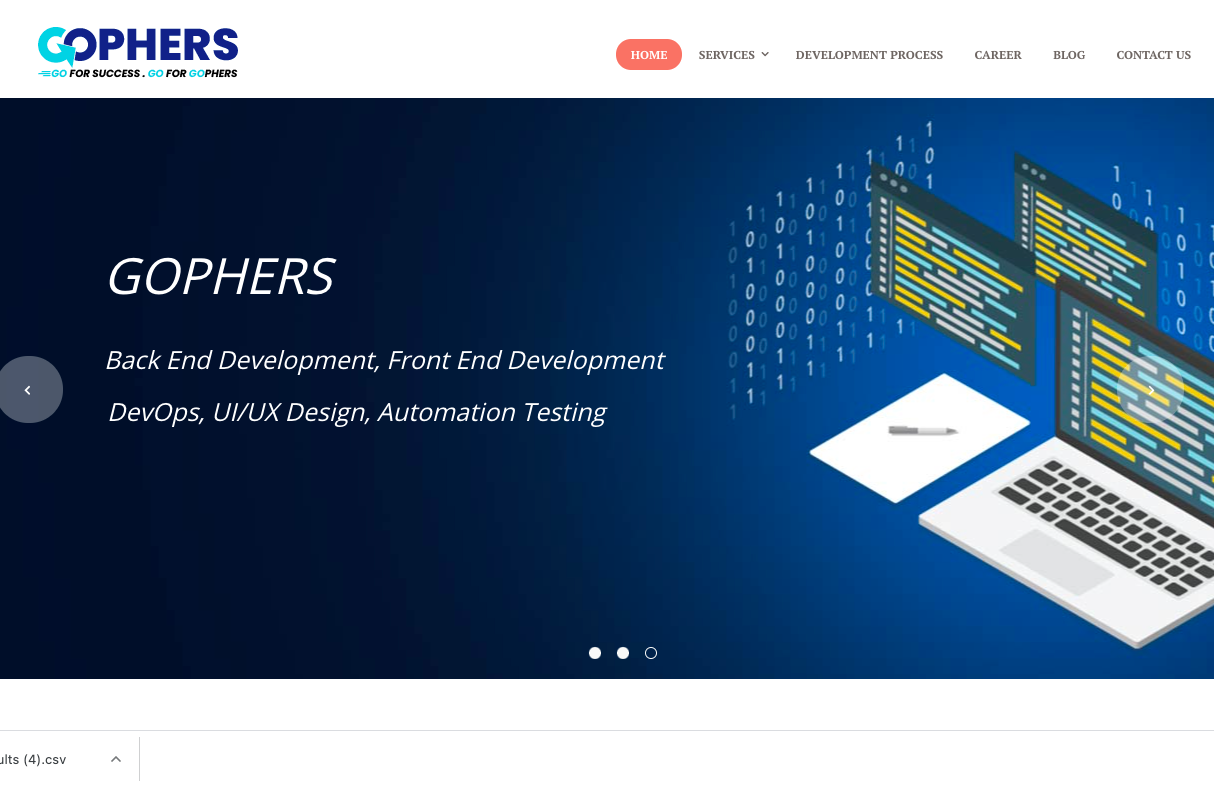 Gophers is one of the most trusted Golang development companies among the services providers in the world. Their large Golang development team has been successfully delivering highly complex applications.
Gophers's Golang development team includes Golang Architects, Golang Community Contributors, and speakers. Most of their Golang development team members are full stack developers and have the ability to manage back-end development, front-end development, and DevOps-related tasks.
Many of the Gophers from the experienced Golang development team are community contributors. So, they are always updated with the latest trends on Golang and that is how we deliver quality all the time. You can hire dedicated Golang developers as your offshore golang development team.
Few reasons to choose Gophers as your Golang development partner:
One of the biggest teams of Golang developers.
Full Stack development capabilities.
The team include early adopters of Golang programming.
Working around Golang meetups, community contributions.
Experience in microservices and multi-tenant architecture.
Well matured Agile development processes.
Experience in working with co-located teams in distributed Agile fashion.
Well versed in using tools like Docker, Kubernetes, Jenkins, Bitbucket, Git, Trello, Jira, Basecamp, Slack etc.
CI/CD driven development.
We write Test-driven & reusable code.
The front end team include Angular, React, Vue.js developers.
Dedicated DevOps team to support Go developers.

---
3. Burning Button LLC.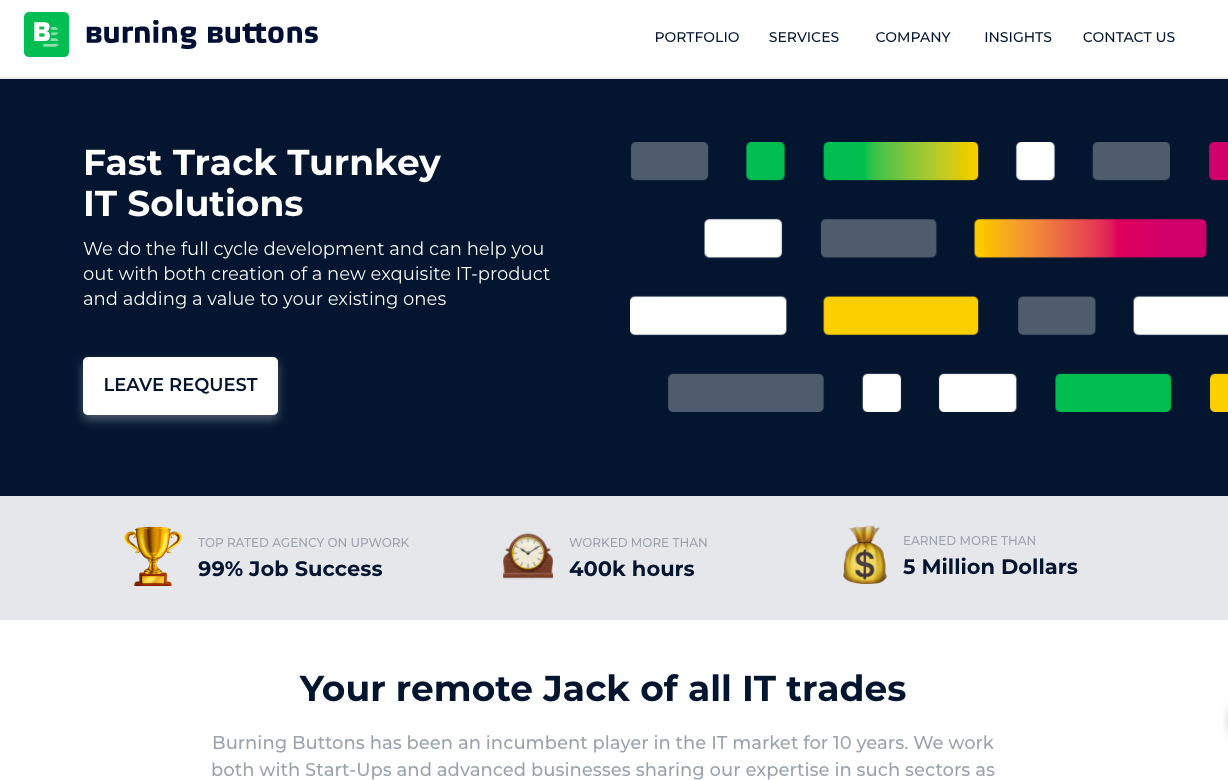 Burning Buttons is an IT Development Company specializing in integrating various software and customization solutions to customize IT products into your business. Their services include custom porting, integration or virtualization, web portal development, and application integration and deployment, desktop application development on Windows and Linux, and IVR system administration. The team is also having expertise in digital transformation management software, expert cloud computing services, and all IT-related support.
They have a wealth of experience working with international clients, including disruptive Startups, SMBs, and Enterprises.
Top Golang Development Companies

Top Web Development Companies in Russia

Best Data Science Companies

Top Artificial Intelligence (AI) Companies

Top IT Outsourcing Companies


---
4. MindInventory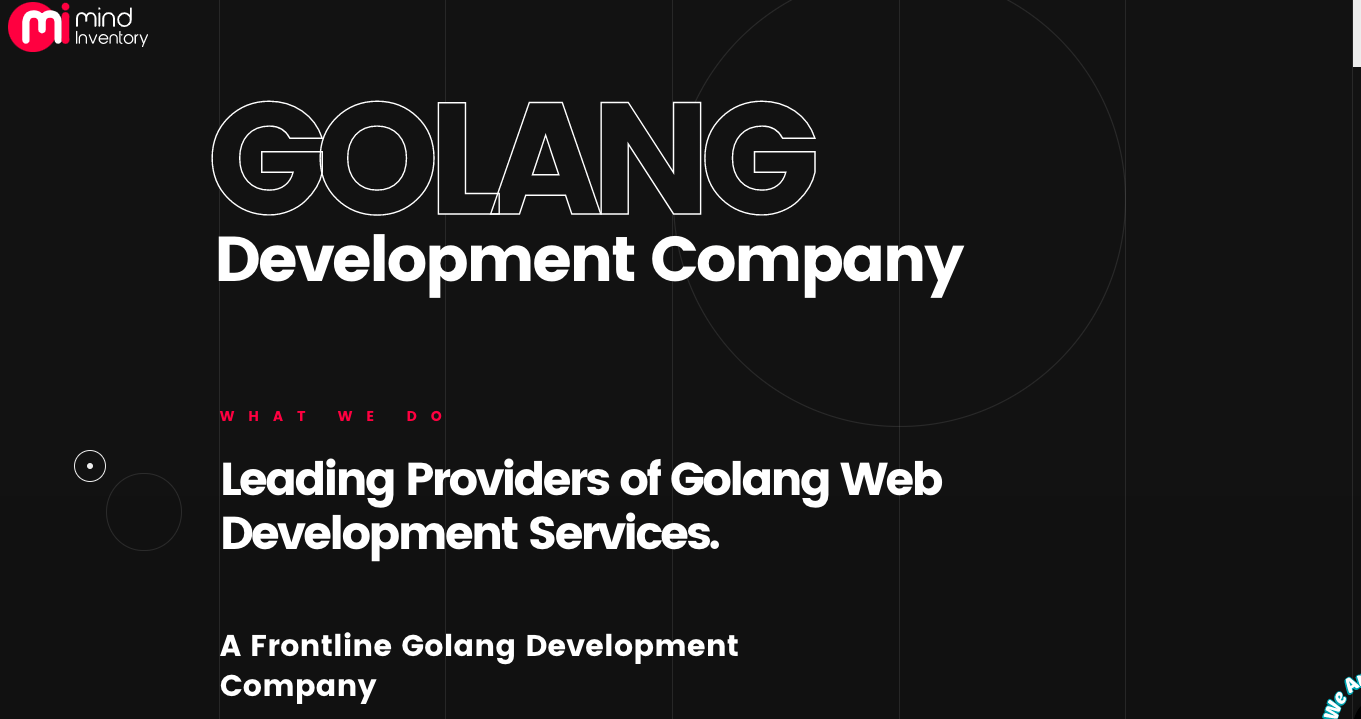 MindInventory is one of the highly reliable Golang Development Companies. Their developers have comprehensive knowledge of the Google Go language and adopt a practiced approach to build cloud-based infrastructure applications and streamlining software development.
They have build best-in-class enterprise apps and provide software and web-based projects to all business organizations. The team always used to look forward to working with new clients on challenging projects at a faster pace by using your requirements instead of being limited to arguing which has been happening for some time.
Key Services
UI/UX Design
Mobile Application Development (Android, iOS)
Cross-Platform App Development (React Native, Flutter, Ionic)
Web Development (PHP, Laravel, Golang)
Full-Stack Development (React, Angular, Vue, Node.js)
Enterprise Application Solutions
Hire Dedicated Developers on full-time, part-time, and hourly
Key Clients
Panasonic, Maersk, Justfab, Pigi, Bhoj, MyPiece, In My Diery, Journey, Athlean, Imdex, EnneaApp, Ufm, Fire Safe India Foundation
---
5. Softkraft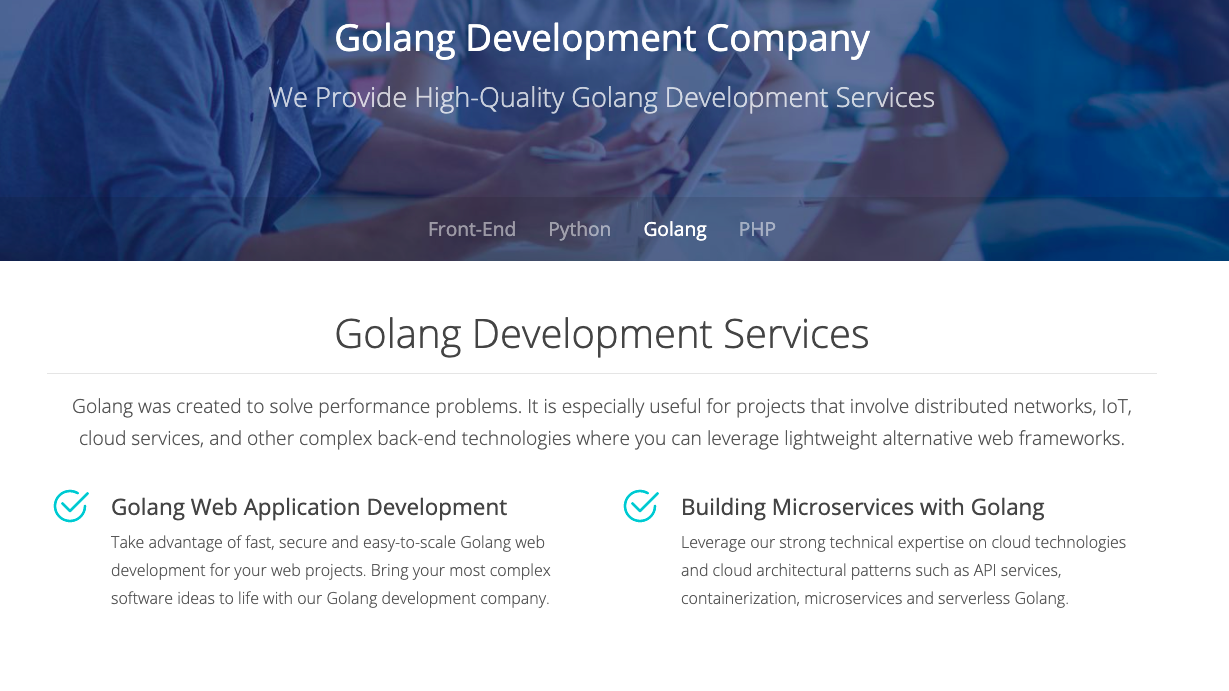 As the technology industry has grown it has become harder for start-ups and established companies to generate revenue. Often, the best way to generate revenue is to build superior technology that helps businesses improve the performance of their digital processes and communicate their true value proposition.
SoftKraft is changing this technology approach for business by providing businesses with their most trusted partners and experts to help them implement solutions. They bring together a community of IT talent, consultants, project managers, programmers, product management mindsets and data science experts from around the globe who are working together to build revolutionary solutions for software's and software development across a range of sectors.
Key Services
Data Processing & Visualization
Big Data, Artificial Intelligence (AI)
Machine Learning (ML), Dashboards
BI, Business Process Tools
Python, React, Node
Go, Java, Cloud, AWS, GCP, DevOps
---
6. QSS Technosoft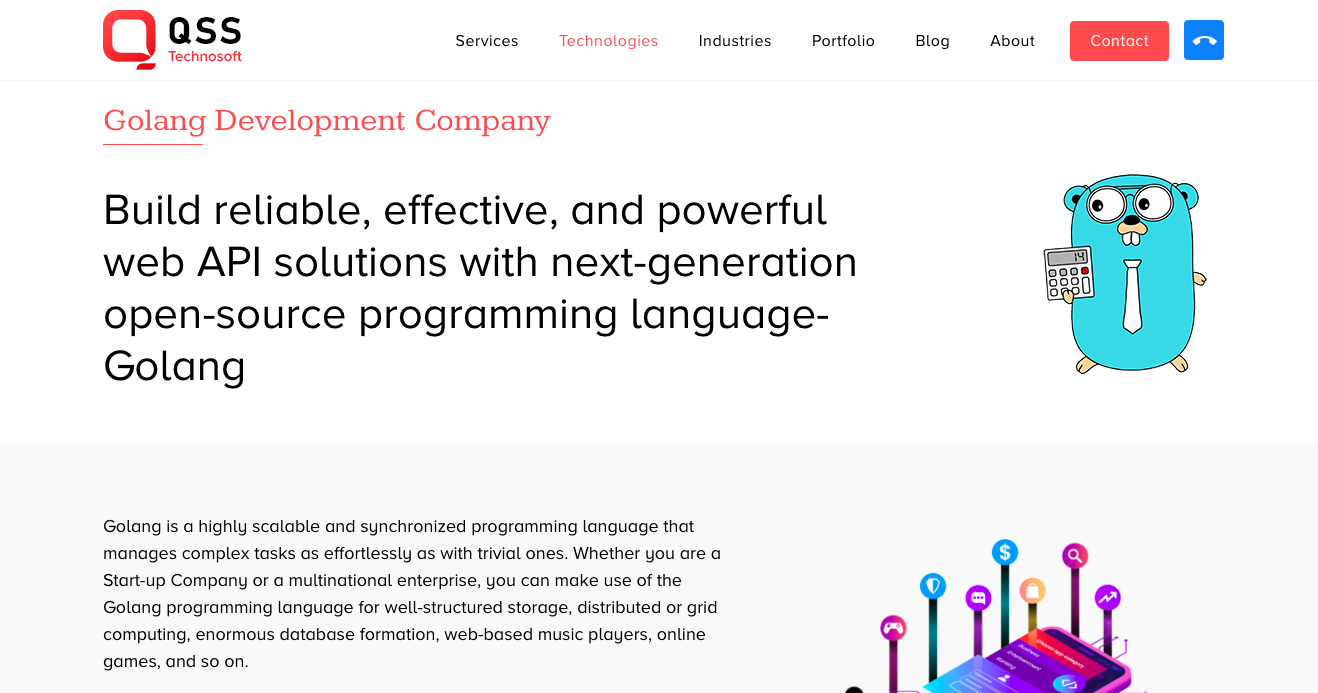 QSS Technosoft (ISO 27001:2013 & CMMI Level 3 Certified) is an established IT services company having 150+ expert engineers working on enterprise-level web and mobile app development companies. They provide end-to-end software services which include Application Development, Product Engineering, Managed Services, UI/UX services, Mobile App Creation, Metrics & Campaigns, and Project Management.
Their customer focus is always on agility, innovation, and artistry to build the best products for our clients, and gaining trust has always been a key factor for us.
QSS Capabilities
Native App Development: Native Android, Objective C and Swift based iOS, Native Windows
Cross-Platform App Development: React Native, Xamarin, Phonegap, Ionic, SenchaTouch, Angular, JQuery Mobile, etc.
Web Application Development: Node.JS, C#/.NET, Java/J2EE, Python, PHP
Front-End Development: AngularJS, React.JS, HTML5, JQUERY, CSS, Ext.JS, GWT
Cloud Technologies: Amazon EC2, Microsoft Azure, Google App Engine
Chatbot Development: Build Virtual Assistants using Facebook Messenger, API.ai, etc.
Domain Specialties: Healthcare, GIS, Education, Insurance, Travel, Salesforce and Feet on street, CRM Solutions, Security & Law Enforcement, Finance, Publishing, Work Flow Management, etc.
QSS Advantages
End-to-end Delivery capability
Rich in-house pool of trained and experienced professionals
Comprehensive infrastructure, facilities and processes
Country specific NDA/Confidentiality and Data Security contracts
Sufficient time zone overlap to allow effective communication and co-ordination
Weekly/Monthly timesheet sharing showing resource utilization
24*7 support to handle customer issues
Expert handling of infrastructure and DevOps needed for the project
Focus and easy adaptability for new technologies
More Details about QSS
Founded in 2010
CMMI Level – 3, ISO 27001:2013 certified
2018 – 2019 business run rate of "$5 Million"
Clocking Year on Year top-line growth rate of "55%"
90% of tech staff holds B. Tech. in Computer Science
Operating 24X7 from a state-of-the-art global delivery center
Agile and DevOps oriented projects execution
---
7. Bacancy Technology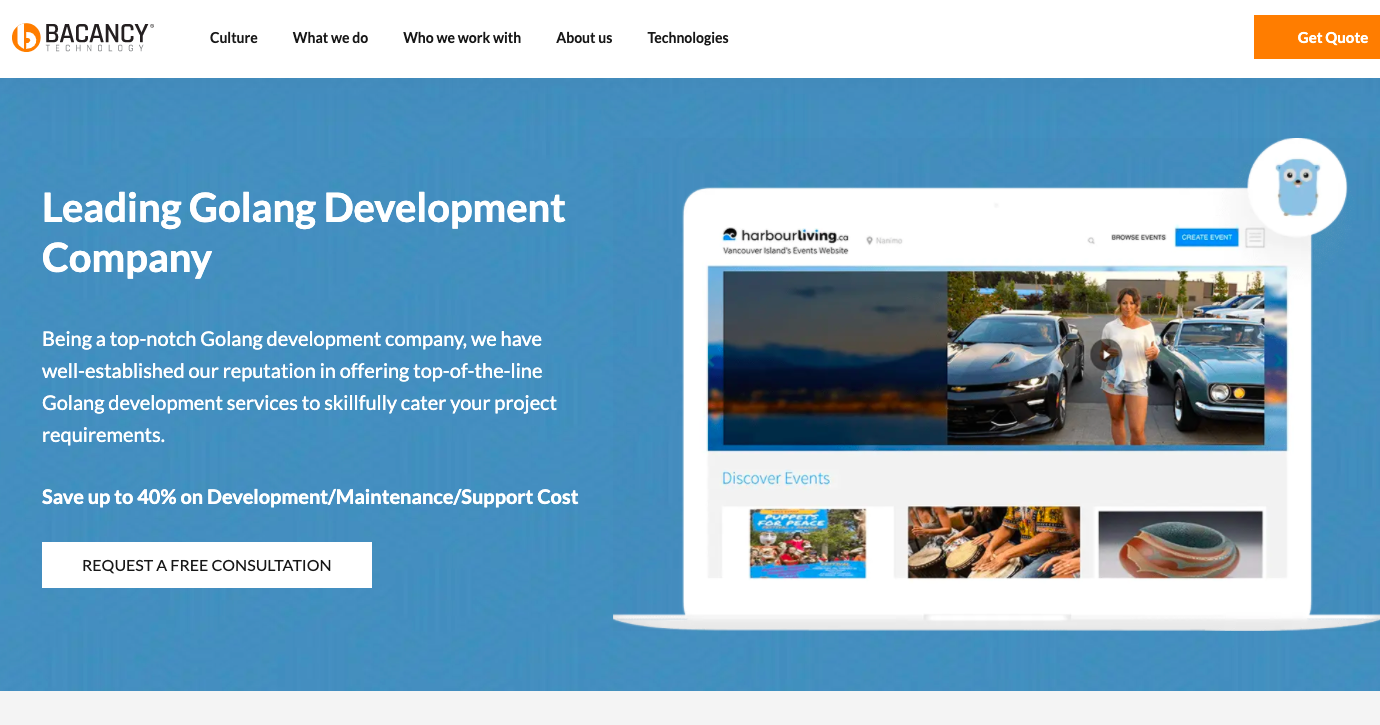 Bacancy is an application development and consulting company combining the best practices of startups and mature technologies. They offer services such as client-centric software development, cross-functional application design, agile software development processes along consulting services to build profitable businesses.
The team has worked with different industries from healthcare, logistics, retail, etc. to help them reach their goals by making their business processes more efficient with the help of modern techniques and tools. Their passion lies in helping companies to be more successful and helping individuals achieve their goals through self-help etc.
Key Services
Product Strategy
Prototyping & Concept Development
Minimum Viable Product
Quality Assurance & Testing
Security & Compliance
Core Expertise
Machine Learning and AI
Internet of Things (IoT)
Front end development (Angular.JS, React.JS, React Native)
iOS (iPhone and iPad)
Android
HTML/CSS3/Ruby on Rails/PHP/ASP.Net (RWD)/Spree Commerce
ECRM
Cloud Development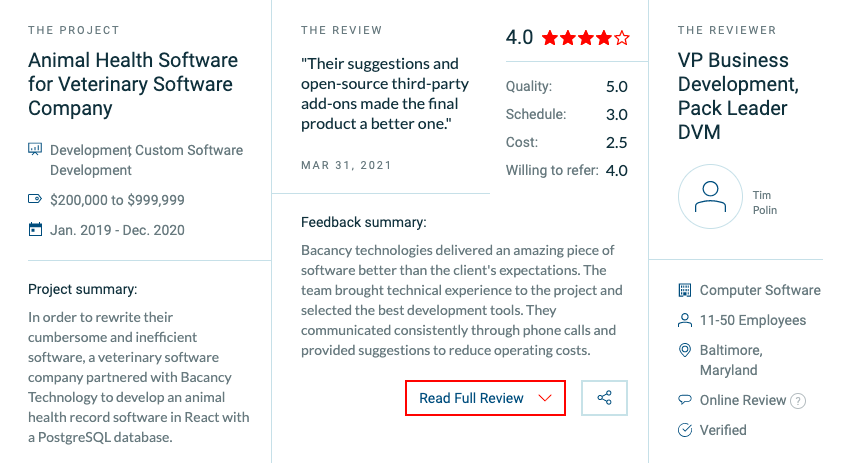 Bacancy has offices in USA, Canada, Sweden, Australia, UAE, India. Start with a free consultation.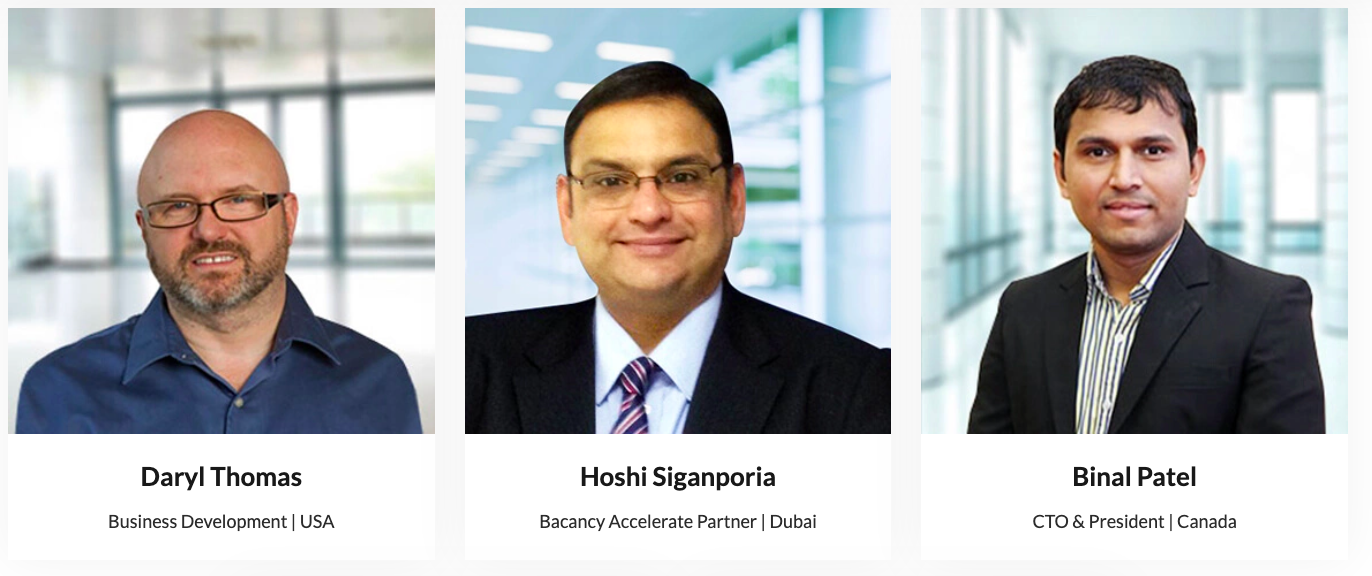 ---
8. Sayonetech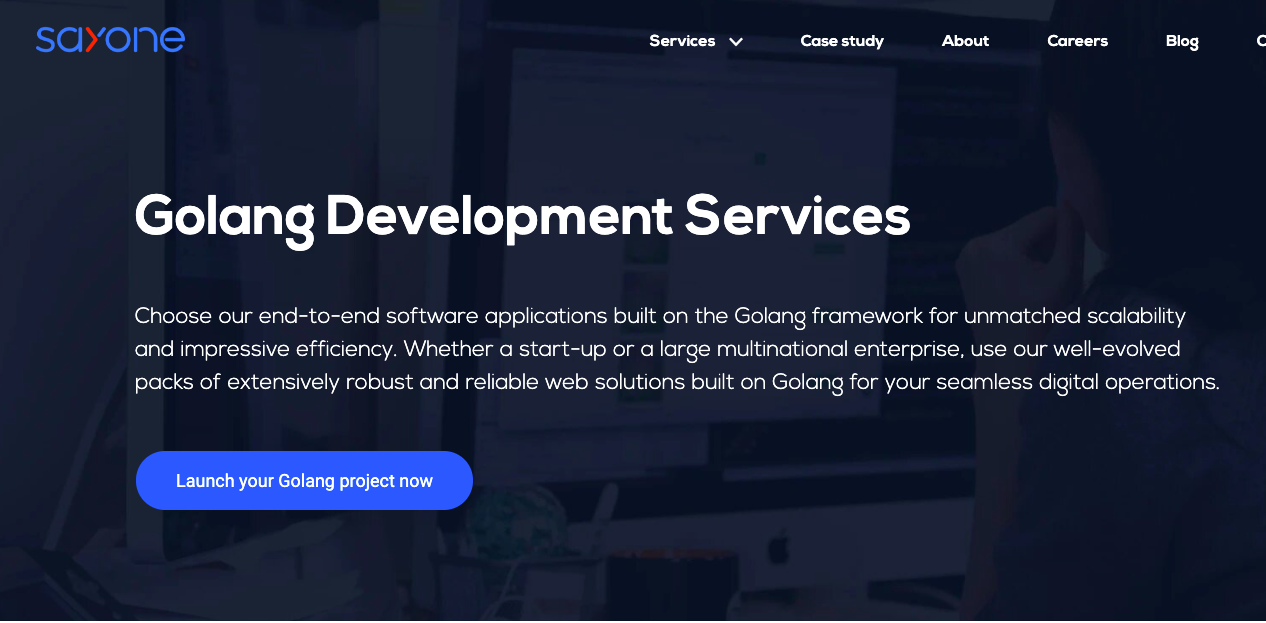 What makes SayOne unique is their unflinching focus on new and emerging opportunities like Analytics, AI & ML, and Blockchain. Their inherent ability to navigate through the ever disruptive tech world helps us to serve our clients better.
The companies verified Divio and Scrapy partnership, coupled with the deep industry expertise and customer-centric approach, have been largely appreciated among the client community.
They have six years of expertise in the industry has made us all poised to scale further – To fuel success for our clients and happiness for our stakeholders.
Key Services
Digital Transformation
Application Development
Big Data Analytics
Cloud
Security
Key Clients  
Wine business education, Dream Katcher, My vinotype, Ora Worldwide, Mastering, Safar, Baaqty, IPC, Lori-Me, Tasty Spots, feedmyfurbaby, Protein for Pets, Napa Valley Vine Trail, Datafloq,VRO Pay, 2HOT2PAY, Paigo, eTailPet.
---
9. Meta Design Solutions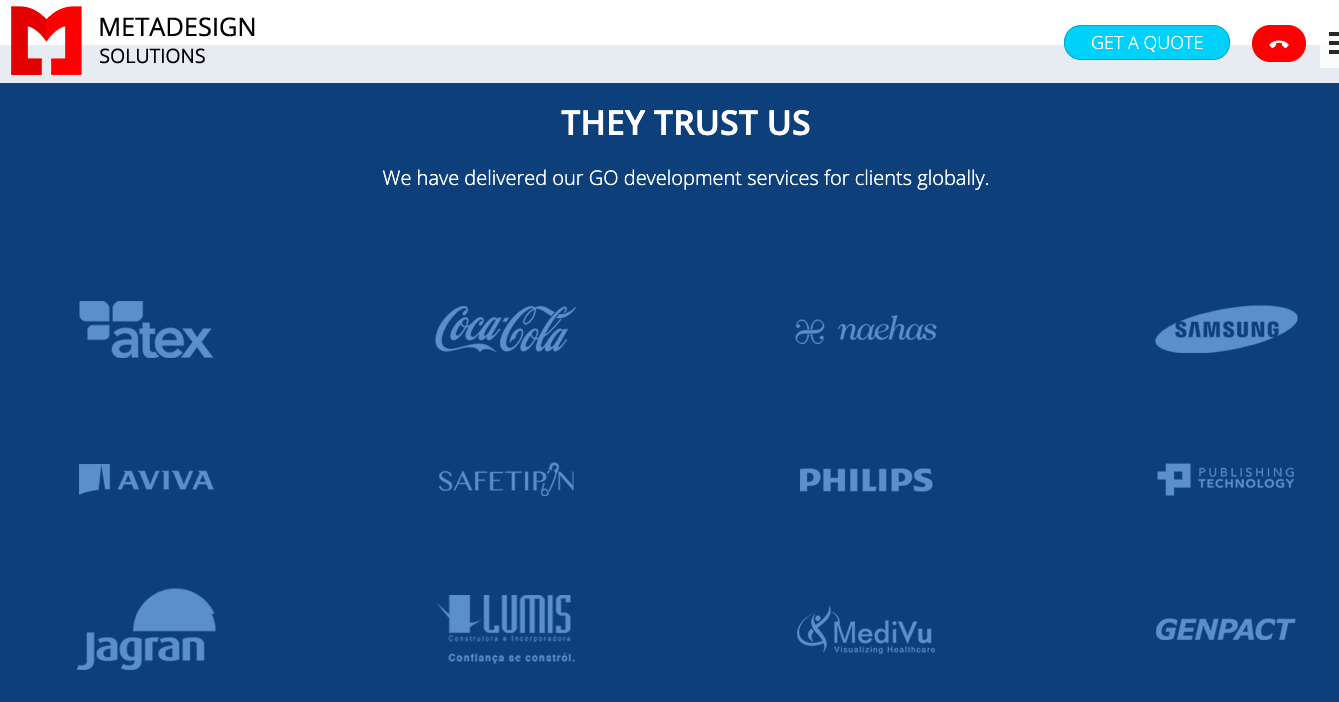 Meta Design Solutions helps you build beautiful websites and digital products by providing concise and forward-thinking design solutions. They are the creators of Foundations — an award-winning mobile app development that gives brands an easy way to create visually appealing landing pages for visitors. Foundations lets webmasters create hundreds of different mobile versions of a single website.
Setup your own go development team within a week
Interview candidate before hiring
Both Onshore/Offshore delivery model available
Assured commitment from Ideation to Completion
Hire Go developers working full time on project
Minimum 3 Hours of overlap with customer time zone
Go Development Expertise
They can seamlessly integrate other libraries with GO and augment various functionalities for an enriching experience.
Their customers have immense faith in them, as they develop secure and data driven web applications which loads quickly and user can navigate swiftly.
Since its inception in 2009, our developers are abreast with its standards and upgrades to help provide our customers with latest Golang web development solutions.
---
10. Value Coders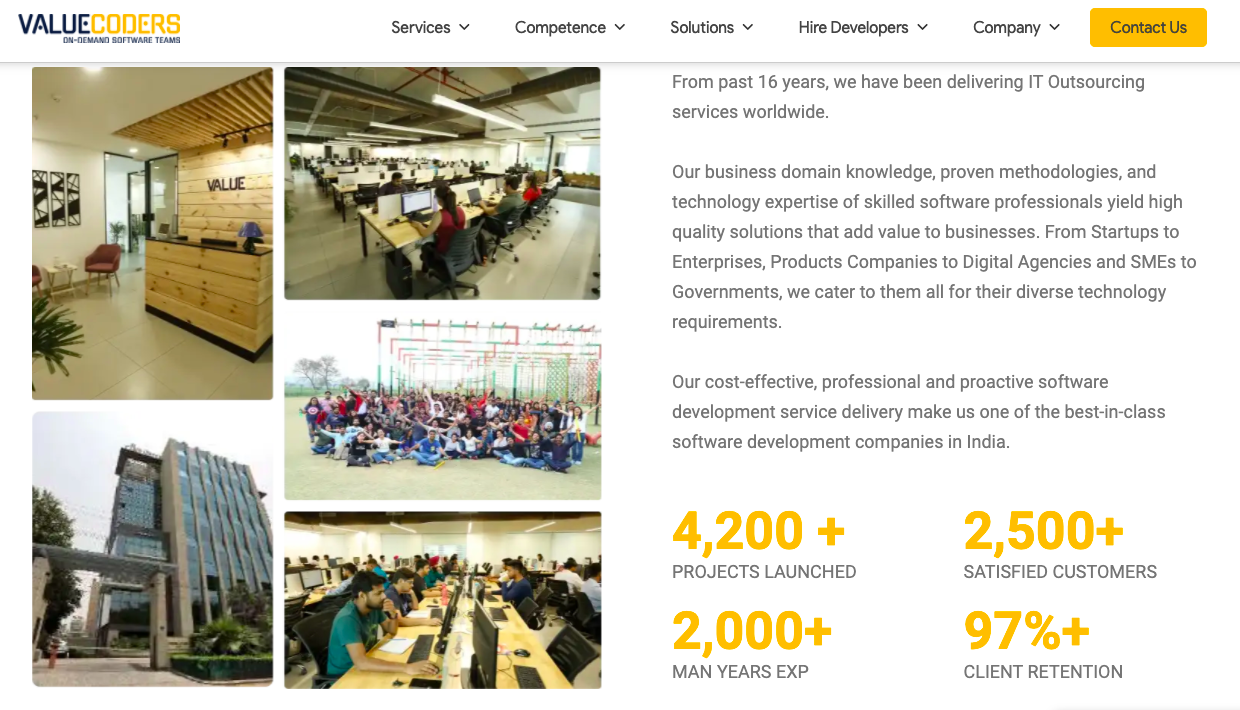 Build reliable, efficient, and robust technical solutions with the help of modern open-source programming language Go. Hire dedicated Golang web developers online from ValueCoders to build scalable, secure and robust web apps and save up to 60% of your development cost.
You may choose to hire offshore Golang programmers with 4+ years of experience average experience across a variety of hiring models including monthly(dedicated), hourly and full-time.
ValueCoders has been providing IT Outsourcing Services Worldwide. We combine Business Domain Knowledge, Proven Methodologies, and All the Latest Technology, With 450+ Well Trained Software Professionals to Deliver High-Quality Solutions that Add Value to Your Businesses. From Startups to Enterprises, Products Companies to Digital Agencies, and SMEs to Governments, We Serve Everyone for Their Diverse Technology Requirements, Since 2004.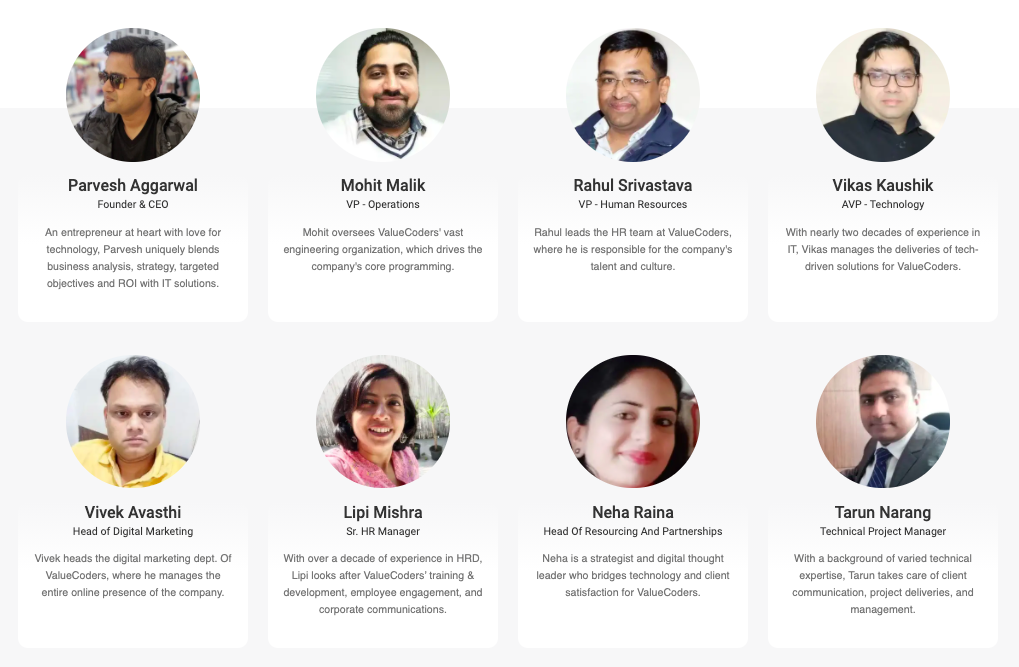 Conclusion
The above enlisted companies believe in covering all aspects of work in their report to find and place the best app developers the clients can choose from. The companies listed above for top Golang development companies offer persistent, attractive, and robust application development solutions to consumers worldwide.
The list has been prepared by Supersourcing after carrying out thorough research from different sources. Hope this list will help you find the right match and develop the best business solution with quality customer service.